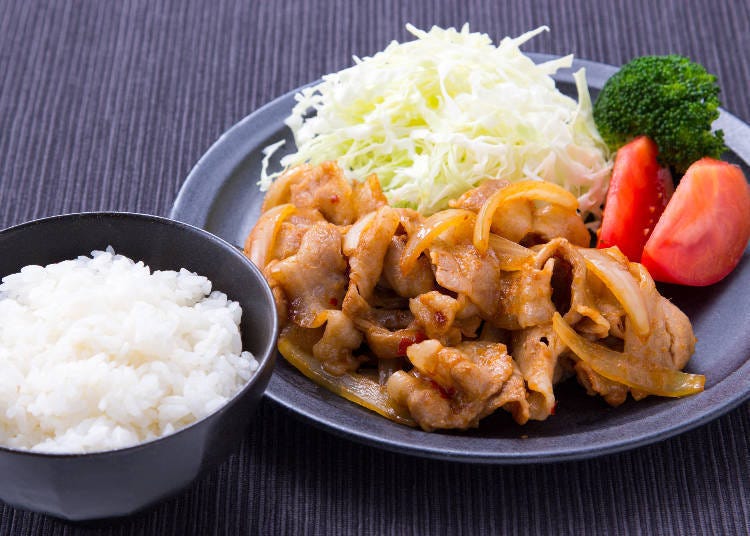 Ginger pork (shogayaki) is a sweet and spicy, hearty stir-fried dish, and a popular Japanese classic that makes the perfect accompaniment to rice.

Here we will introduce a pork shogayaki recipe as developed by cooking instructor, Mr. Toshihiro Minami, complete with a video. Don't worry if you can't make it to Japan at the moment. This recipe uses ingredients that you can find just about anywhere, including pork and ginger, so you can easily cook this Japanese classic in your own home!

Main image: PIXTA
Just add rice! Simple and nutritious Pork Shogayaki recipe
Image Source: PIXTA
Pork shogayaki (ginger pork) is a popular Japanese dish that brings out the refreshing flavor and aroma of the ingredients by stir-frying thinly-sliced ​​pork with ginger. It goes especially well with rice, and it is a standard dish that many enjoy both at restaurants, and at home.

Pork loin is rich in vitamin B-1, which is said to help fight fatigue. Ginger contains gingerol and shogaol, which are said to be beneficial to the stomach. Together, these ingredients can replenish stamina and rejuvenate a tired body. The following recipe is for a powerful dish that you'll want to eat all year round!
The secret to delicious, juicy pork shogayaki! Cook all ingredients together over high heat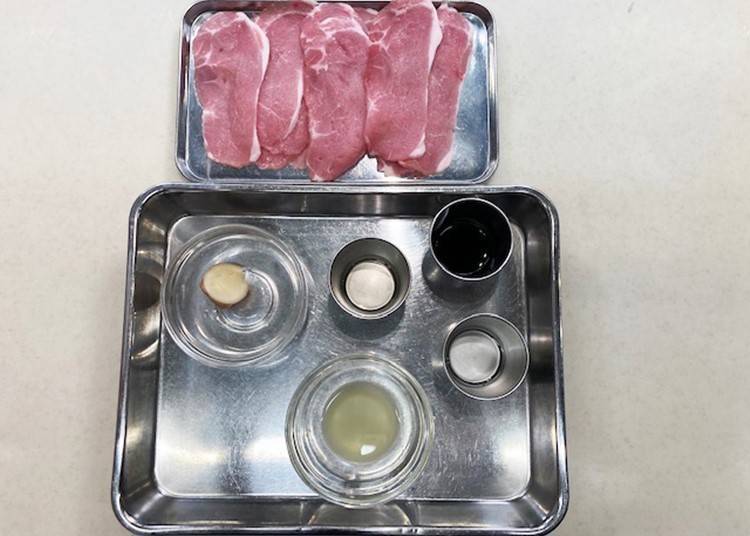 Ingredients for Pork Shogayaki (Serves 2)
・Pork loin (thinly sliced) 300g
・One piece of ginger
・A drizzle of vegetable oil
・1.5 tbsp soy sauce
・1 tbsp sake (white wine is fine as an alternative)
・1 tbsp mirin
・1 tbsp ginger juice

*If you don't have mirin, see our video on How to Make Oyakodon.
How to Make Ginger Pork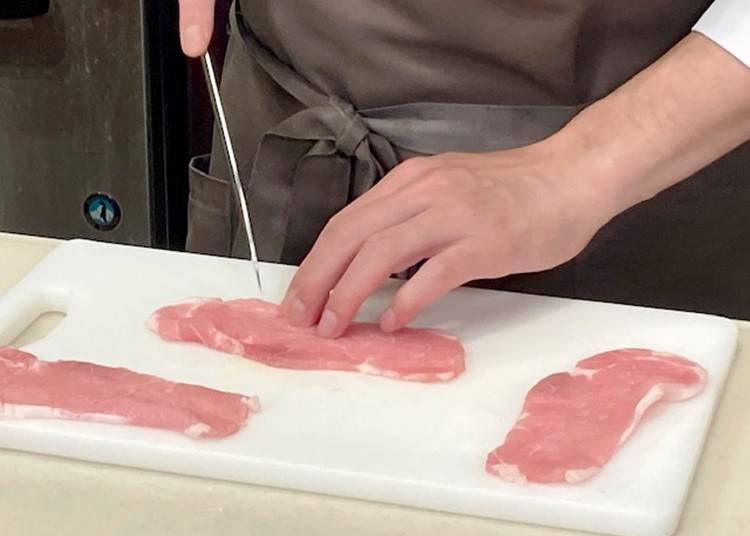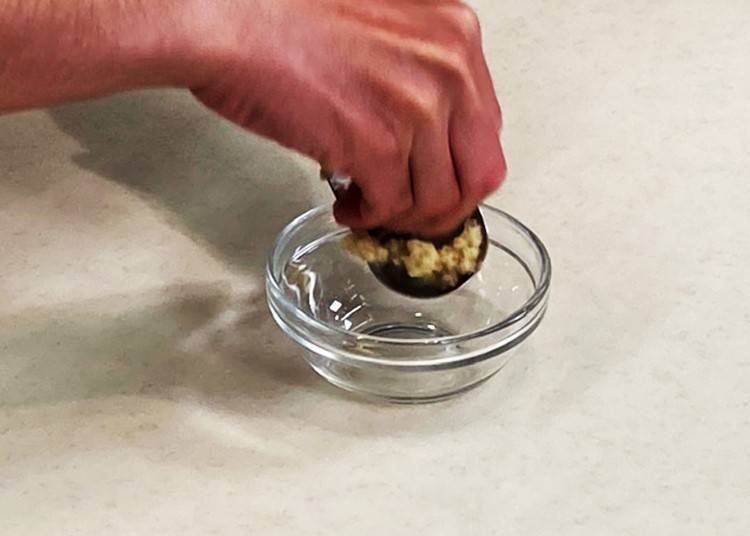 1. Make a few cuts with a knife along the border between the fat and meat on the pork slices. Grate ginger with a grater.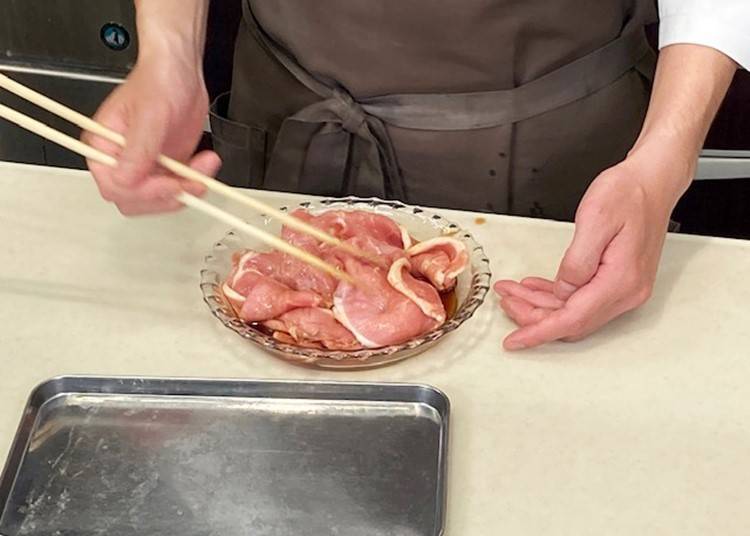 2. Mix soy sauce, sake, and mirin, and coat the pork. After fully coating, leave the pork on a tray for about 10 minutes to marinate.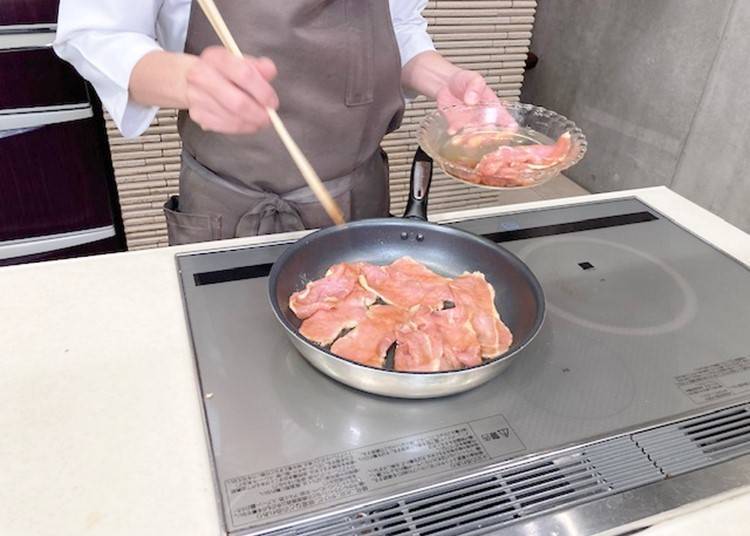 3. Heat vegetable oil in a frying pan over medium heat. Drain juice (save the juice for later use), and arrange pork so that the slices do not overlap. Cook for about 3 minutes until meat is fully browned. Be careful as the meat may burn easily if there is too much juice.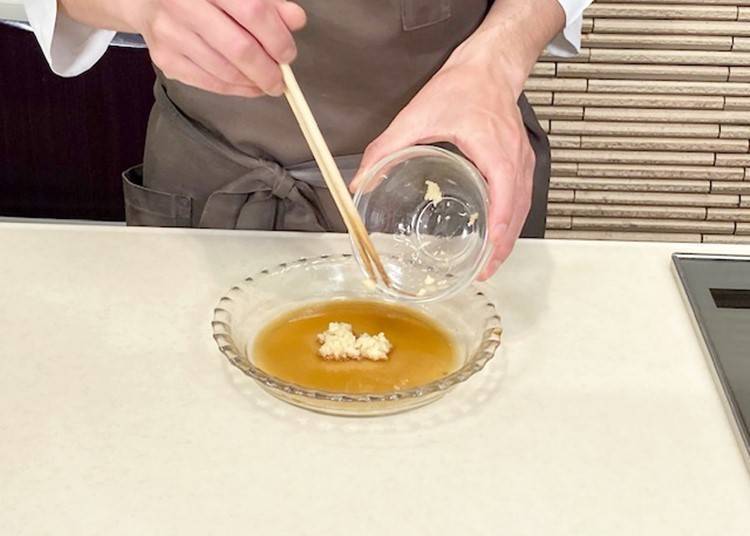 4. While cooking, add grated ginger to the remaining juice and stir to make a sauce.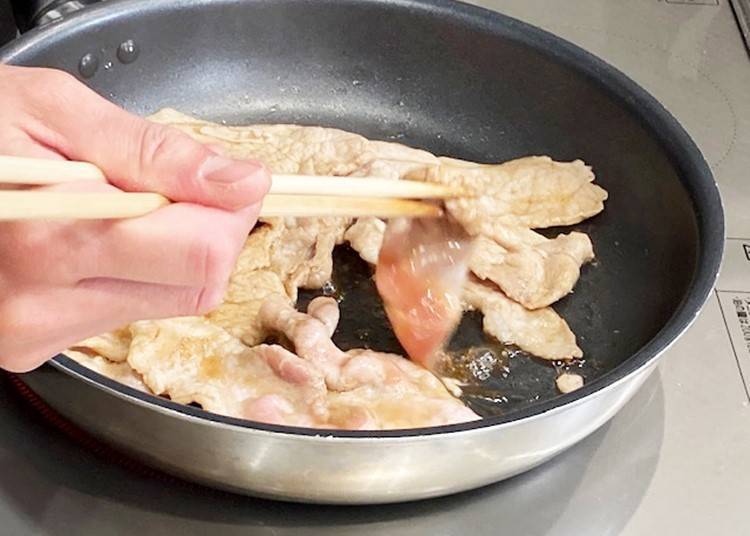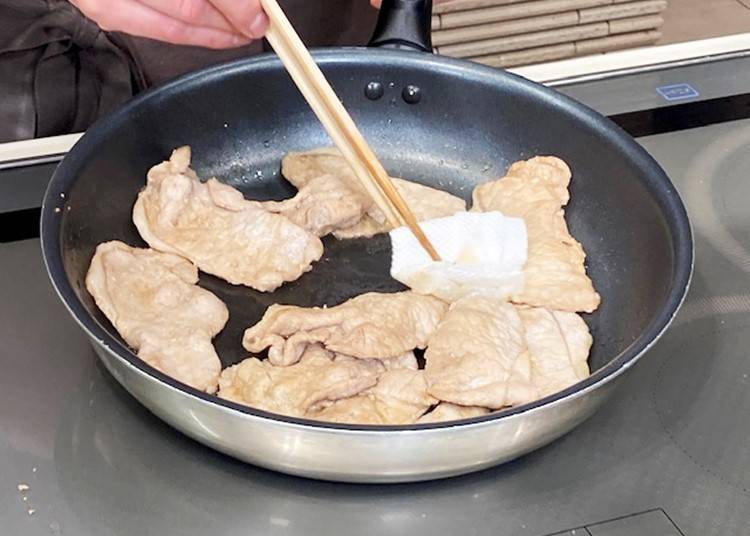 5. Once the pork browns, turn over and cook quickly. Wipe off excess oil with a paper towel. As sliced ​​meat will be dry, be careful not to overcook. Wiping the oil will also make it easier for the pork to absorb the sauce.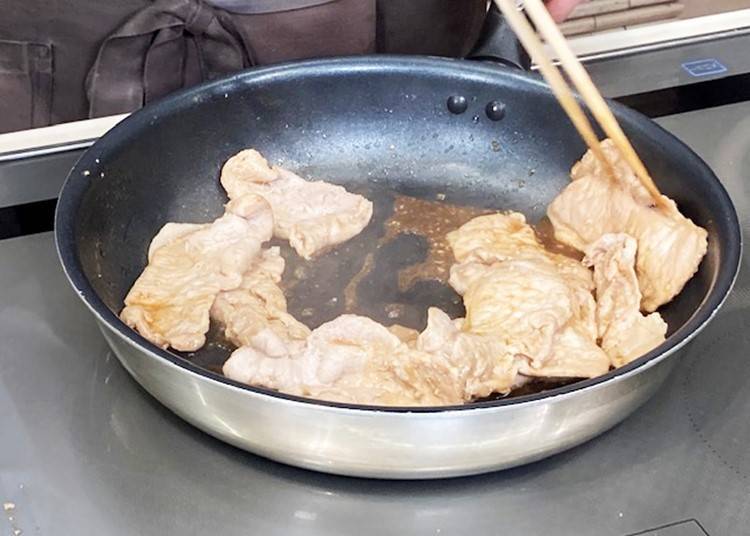 6. Add the sauce with grated ginger, set to medium heat, and boil, occasionally turning over the meat. Continue stirring as it cooks until the juice is gone, and you're done!

Cooking on high heat at the very end will bring out an even stronger flavor!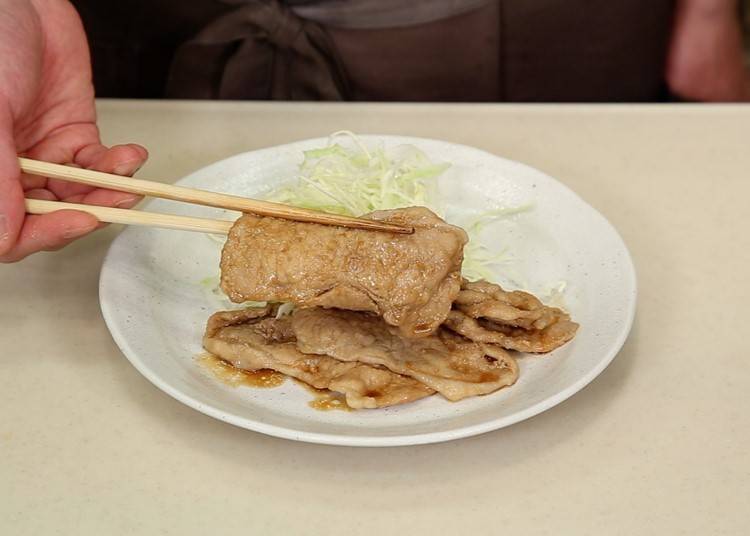 Cutting the marbling prevents the pork from warping while cooking, leaving you with beautifully finished slices. Be aware that overcooking the ​​meat will result in a tough texture, so it is important to cook quickly.

The refreshing ginger scent will be sure to perk up your appetite! Feel free to enjoy it with shredded cabbage.

Chef Profile:
Toshihiro Minami, manager of cooking studio Osaka Delicious. After becoming a working member of society, he returned to school and changed careers, becoming a cooking instructor. He serves as a lecturer at cooking studio Osaka Delicious, while concurrently working on recipe development, as a cooking assistant, and on making TV appearances. In addition to general Japanese dishes, he can prepare a wide variety of foods, including Western and Chinese cuisine.

Osaka Delicious Official Site

Text by: Efeel Co., Ltd.
*Information in article as of December 2021.

Translated by: Krys Suzuki

▼More Easy Japanese Recipes You Can Make At Home!▼
*This information is from the time of this article's publication.
*Prices and options mentioned are subject to change.
*Unless stated otherwise, all prices include tax.