Enjoy delicious Japanese food at home when trying a recipe by cooking instructor Mr. Toshihiro Minami! Here we will introduce how to make Ebi Fry - Japanese fried shrimp.

This is a dish unique to Japan where you carefully prepare shrimp and fry it in oil until crispy. Ingredients such as shrimp and eggs are easy to find, so it's a fantastic dish to try and make.

With the simple recipe and how-to video, you'll have no trouble making an authentic Japanese dish!
Ebi Fry: A Popular Western-style Dish That Combines the Cooking Techniques of Tempura and Fried Fish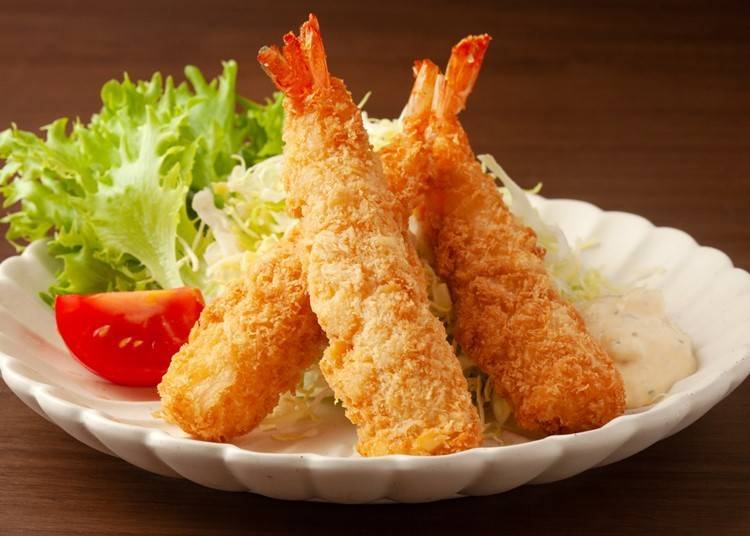 Ebi Fry is made by putting peeled shrimp in flour, egg, and bread crumbs to fry in oil. This dish is said to have emerged around 1887 when many Western-style restaurants started popping up throughout Japan.

During this time, fried fish dishes from the U.K. were especially popular. Japanese people thought that the same techniques for frying fish might work on shrimp, thus resulting in Ebi Fry! In the blink of an eye, Ebi Fry became a sensational dish with unwavering popularity. To this day, many people in Japan still consider it a delicacy.

Here we will introduce a recipe for this dish that includes preparing the shrimp properly and frying them so that they come out perfectly straight.
How to Make Japanese Fried Shrimp So The Shrimp Doesn't Curl!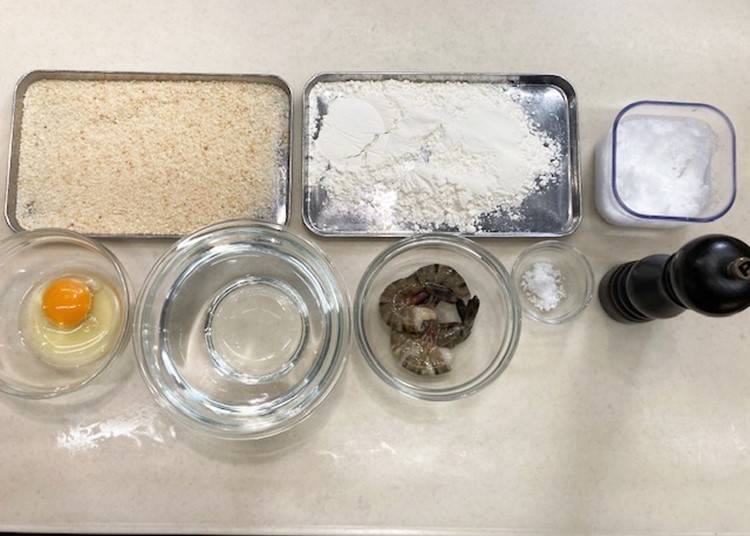 Ingredients for Ebi Fry (*for two people)
・Four pieces of shell-on shrimp (black tiger shrimp is recommended)
・500 milliliters of water
・Flour
・Eggs
・Panko bread crumbs
・Vegetable oil
・Some salt and pepper
・Some lettuce and lemon (to use as a garnish)
・Some sauce
*Please refer to the video, how to make croquettes, for the special sauce recipe.

Instructions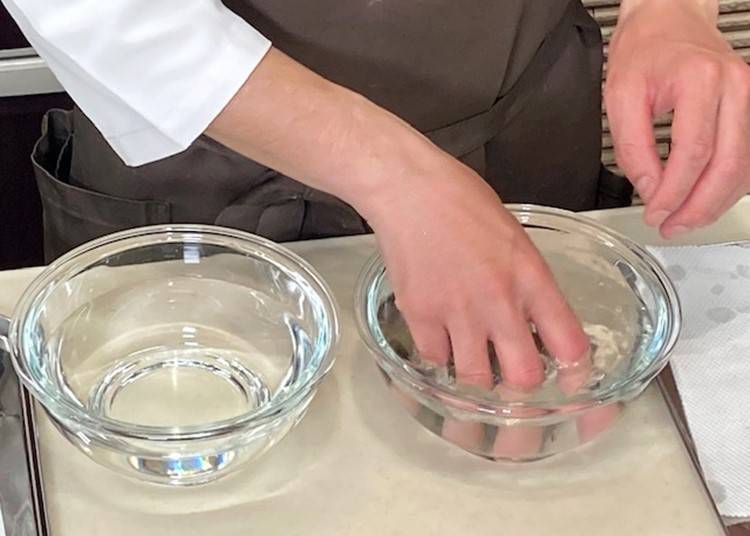 1. Peel the shrimp up until the tail. Then wash the shrimp in a bowl of water with some salt. Once this is done, rinse the shrimp clean in more water.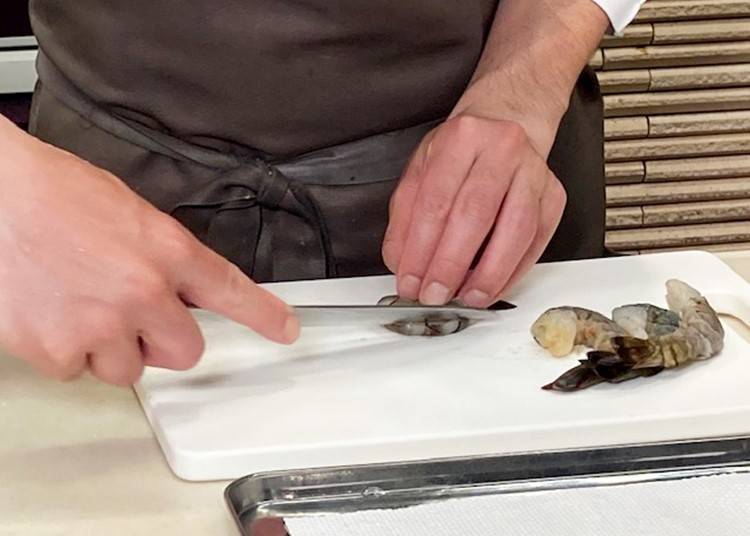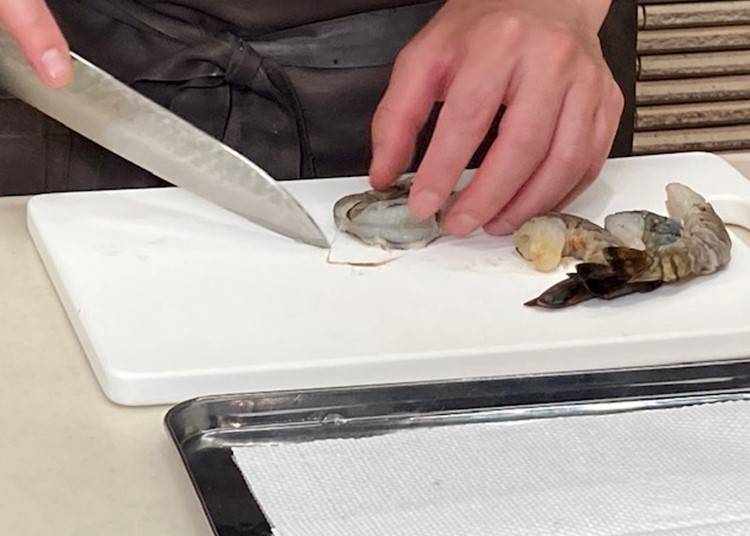 Once the washed shrimp is patted dry, hold it in one hand and lay your knife in the middle of its back with the other. Here you must make a three to five-millimeter cut. This is where you will devein the shrimp.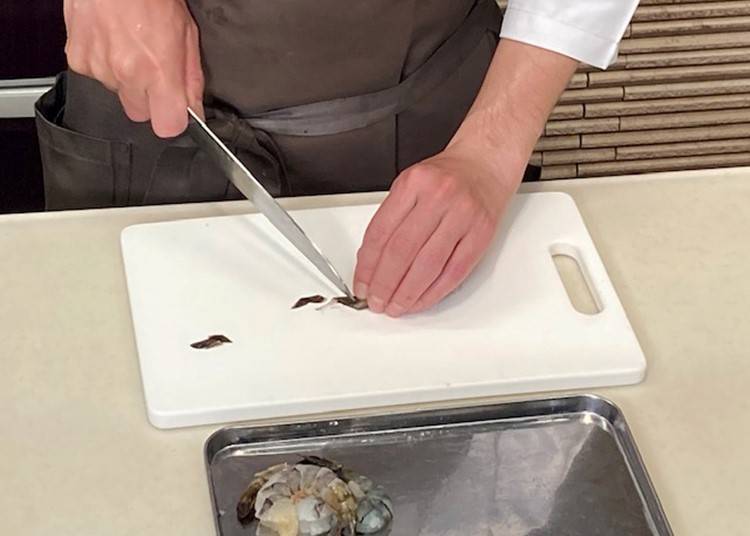 2. Cut the end of the shrimp's tail diagonally. Then, using the back of the knife, remove any moisture in the tail to avoid oil splashing during the cooking process.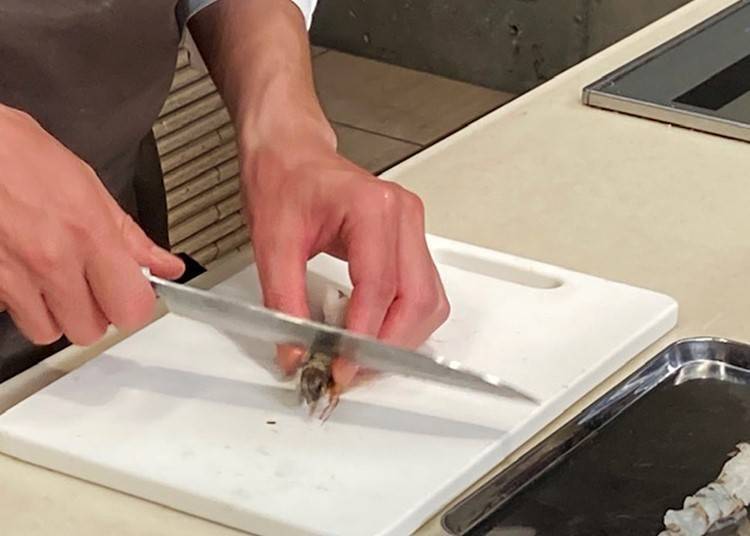 3. Make five to six small diagonal cuts along the front side of the shrimp.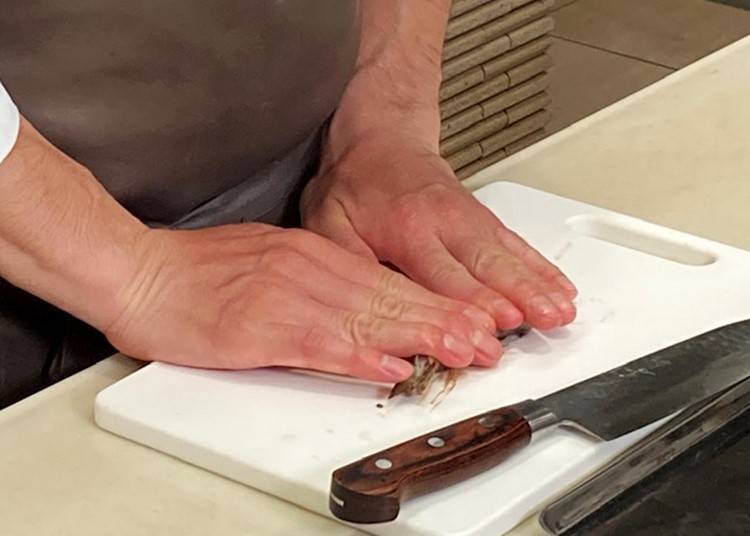 Next, roll out the muscle of the shrimp with your fingers starting from the backside. Once you hear a slight popping sound, it means that the shrimp has been properly flattened.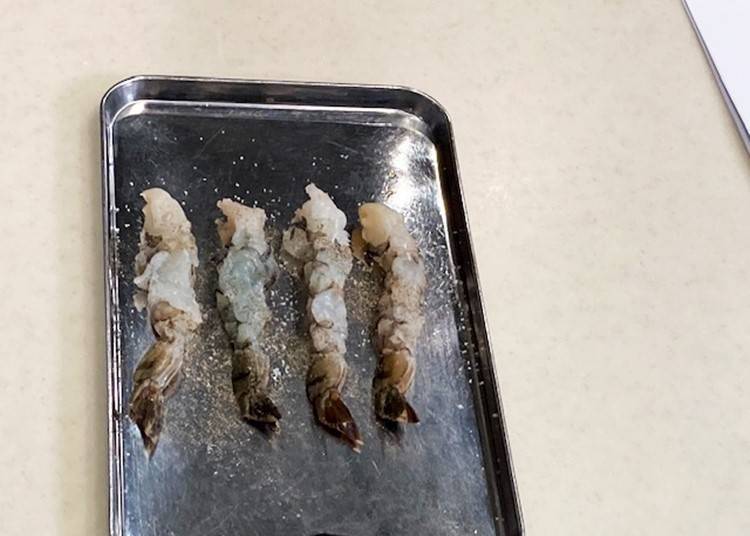 4. Season the shrimp with salt and pepper. Then coat the shrimp in the order of cake flour, egg, and bread crumbs.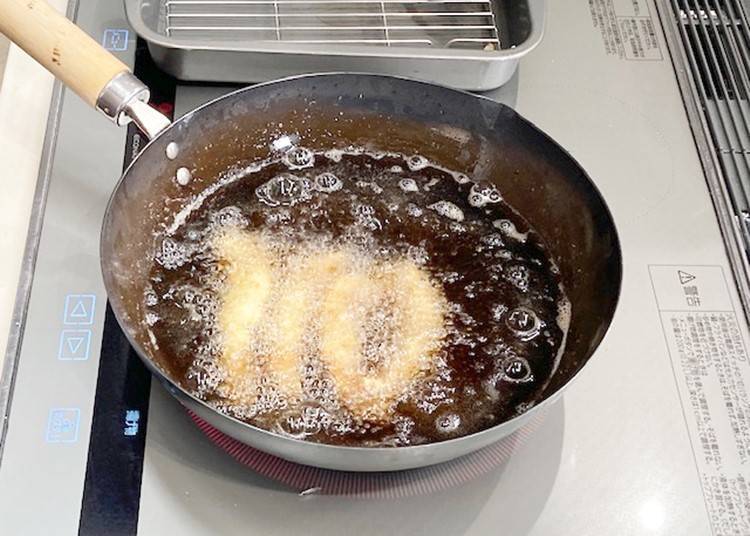 5. Put vegetable oil in a pot and wait until it heats up to 180°C. Fry the shrimp until golden brown, and you're done!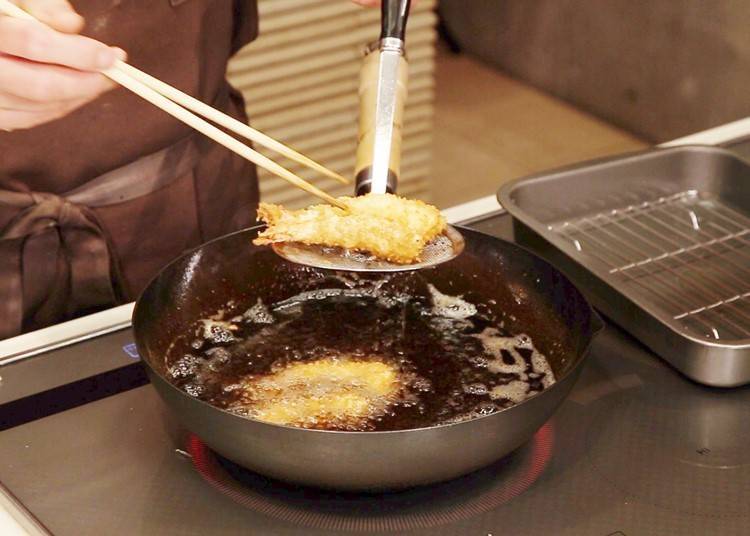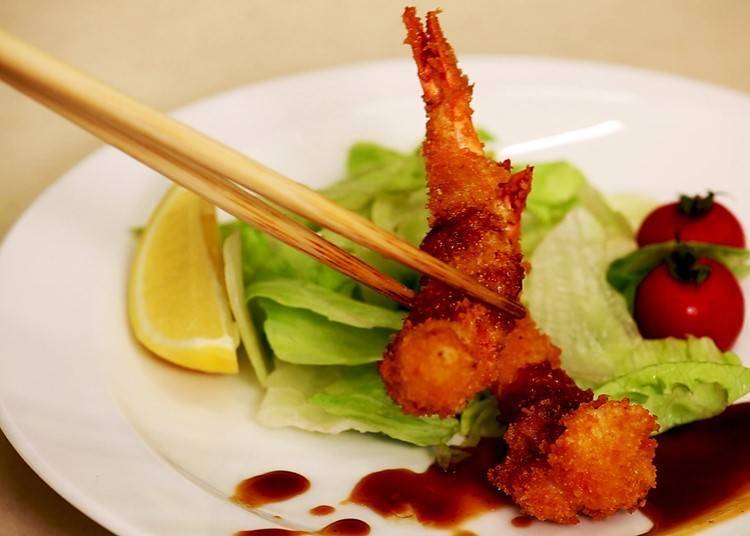 Lastly, garnish your Japanese Fried Shrimp plate with some lettuce and lemon. The sauce is also a great addition to this dish, while squeezing some lemon over the shrimp adds a freshness to the flavor.

What's more, you can also make tempura using the same techniques and arranging some of the ingredients! First, put the prepared Japanese Fried Shrimp from this recipe in a bowl consisting of one beaten egg, 150 milliliters of water, and 50 grams of cake flour.

The bowl should be lightly covered in a tablespoon of flour to prevent the mixture from sticking. Once the shrimp are covered, you can fry them in oil that's been heated to 170°C!

A tip for preparing the shrimp so that they are extra delicious is to devein them. This prevents the shrimp from smelling or having any grittiness in texture. Also, rolling out the muscle of the shrimp will allow it to stay straight when fried.

Please try making this both visually pleasing and superbly delicious Ebi Fry dish at home!
Chef Bio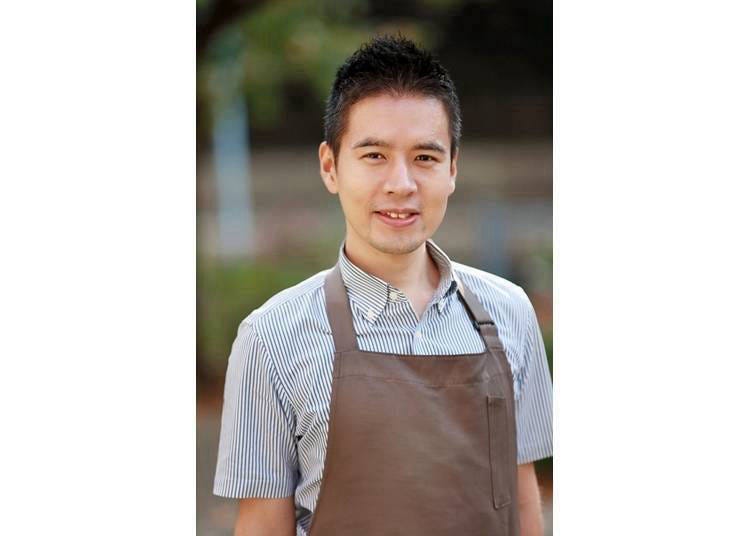 Toshihiro Minami is the manager of the Osaka Delicious cooking studio. After working an office job, he attended a school for working adults and changed careers, becoming a cooking class instructor. While serving as an instructor at Osaka Delicious, he has also developed recipes, assisted in cooking, and made TV appearances. In addition to Japanese food, he also teaches students how to cook a wide range of foods including Western and Chinese cuisine.
Osaka Delicious' Official Website

Text by: Efeel
*The information in this article is from October 2021.
*This information is from the time of this article's publication.
*Prices and options mentioned are subject to change.
*Unless stated otherwise, all prices include tax.
Limited time offer: 10% discount coupons available now!