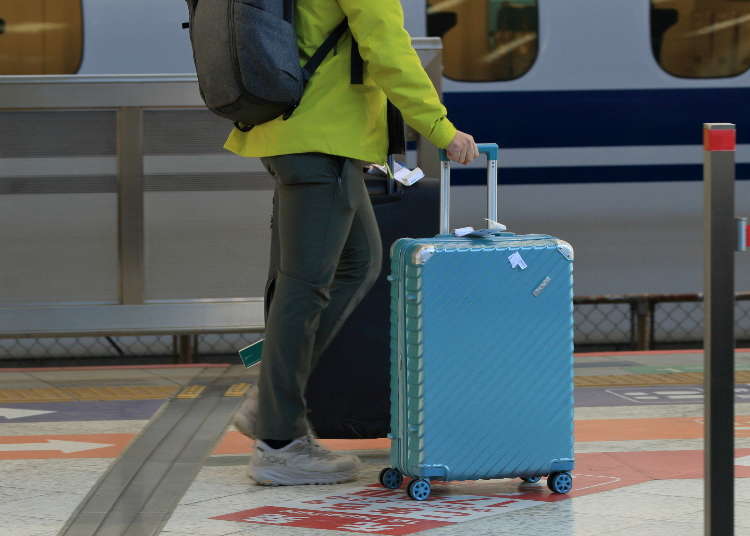 Shinkansen luggage rules have changed! The Shinkansen bullet train connects major cities in Japan and is an indispensable means of travel, with accurate operating times and comfortable rides.

However, travelers with large suitcases may face some challenges! Some luggage is too heavy to lift to the overhead rack, and cannot be left in the aisle. The rear of the carriage may be full, and you may have concerns about leaving your baggage unattended.

Starting from May 20, 2020, JR Tokai, JR West, and JR Kyushu have implemented a pre-reservation service for seats that include space for oversized luggage. Here's a detailed explanation of the system for first-time users.
What is the Shinkansen luggage pre-reservation system for seats with oversized baggage?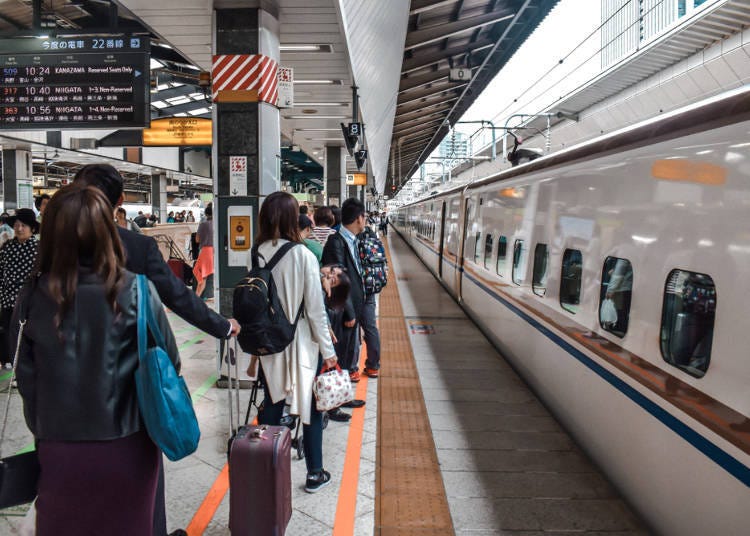 PassionPhotography / Shutterstock.com
The new "seat with an oversized baggage area" service is now available on the Tokaido, Sanyo, and Kyushu Shinkansen lines (Tokyo - Shin-Osaka - Hakata - Kagoshima Chuo). When riding the Shinkansen with larger luggage, you can put it in the dedicated storage area near designated seats on both normal and green cars.

Oversized baggage storage can be reserved when making seat reservations at no additional charge. Without advance reservation, an additional 1,000 yen fee will be charged, and bags must be placed wherever instructed by the train crew. The reservation system offers peace of mind and convenience, with your luggage placed near your seat.
What is considered oversized Shinkansen luggage?
The previous standard for allowable luggage was simply a three-side total measurement within 250 cm, weight up to 30 kg, and a maximum of two pieces. The new system classifies luggage with a total length, width, and height of 160 cm to 250 cm as "extra-large luggage" – generally, anything that doesn't qualify as carry-on baggage on international flights. Be sure to measure your suitcase before traveling to avoid complications when boarding.
Where is oversized luggage stored on the Shinkansen?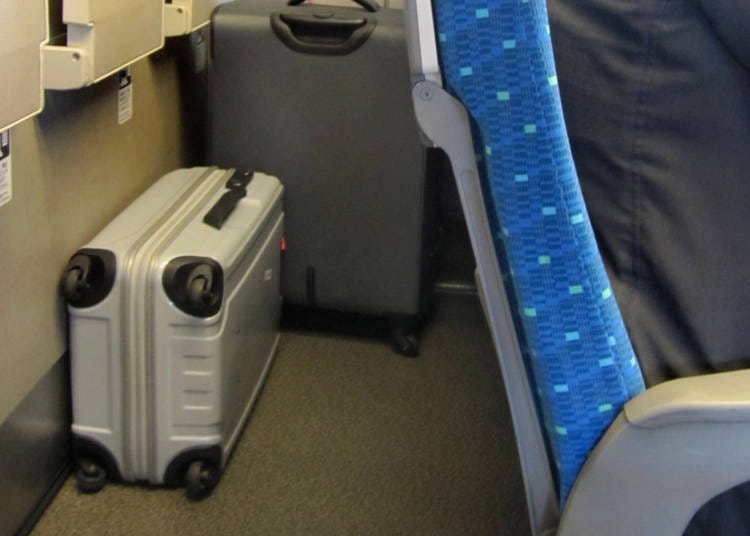 *Example image. Actual storage locations may differ. belle's / Shutterstock.com
The last row of seats in each car and the space behind them are reserved for passengers with large luggage. Please note that suitcases should be stowed in such a way that they do not roll, and that train cars may not all have an identical seating configuration.

Previously, passengers could place their luggage in these spaces or in the areas of the car outside the seating area freely, but that is no longer allowed without permission. With the new reservation system, you don't have to worry about your luggage being far from your seat, or about the lack of a large storage space.
How to make an extra-large Shinkansen luggage reservation
How to buy Shinkansen tickets
Option 1: Apply through the online reservation service from your home country
By accessing the English versions of Smart EX, JR-West Online Train Reservation, JR-Kyushu Train Reservation sites, you can make Shinkansen reservations and payments by credit card before leaving your country. Before boarding, you can either pick up your ticket at a special-purpose ticket issuing machines or reserved ticket vending machines at a Shinkansen station or register a transportation IC card that can be used nationwide to board without ticketing.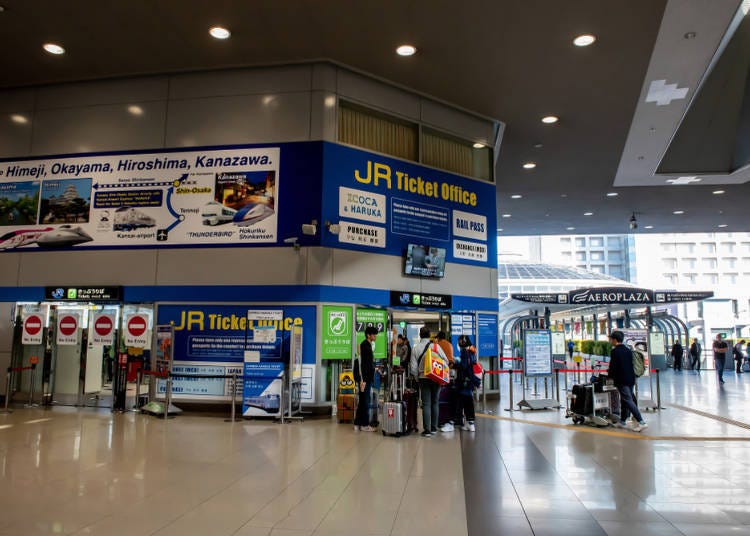 MR. AEKALAK CHIAMCHAROEN / Shutterstock.com
Option 2: Make a reservation at the ticket window after arriving in Japan
Buy tickets at the station ticket office's "Green window" and let the staff know that you will bring oversized luggage and would like to reserve a seat with extra storage space.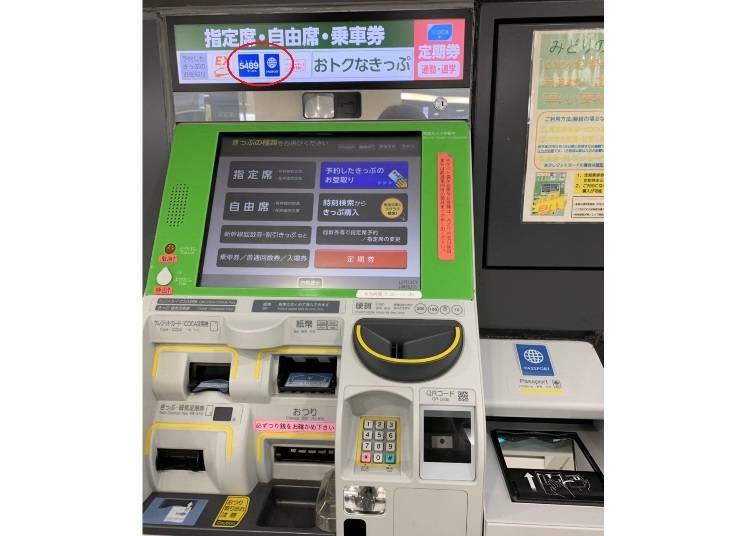 Option 3: Use the ticket vending machine at the station
If the ticket counter is crowded, you can reserve and purchase seats at the reserved seat ticket vending machines in the station. Choose a seat with an oversized Shinkansen luggage space when you specify your seat.
When boarding the Shinkansen, check the car and seat numbers listed on your ticket, simply put your luggage in the "extra-large luggage space" behind the reserved seats, and take your seat. Please note that the oversized luggage space may be shared with other passengers, so please be mindful when arranging your luggage.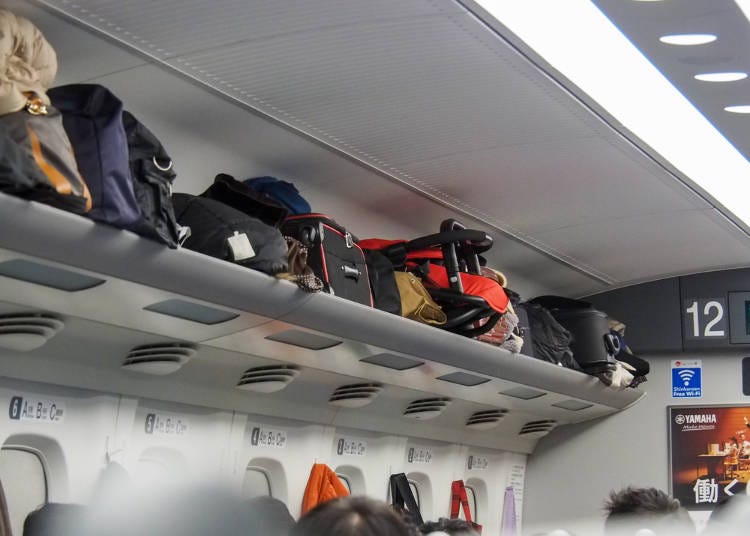 Luggage smaller than the oversized luggage (a total of 160 cm or less on all three sides) can be placed on the luggage racks above the seats. It is safest to push it as far back as possible into the rack. Be sure to keep your valuables such as your wallet and cellphone with you at all times.
Q. Do all Shinkansen have "seats with an oversized baggage area"?
A. Only those on the Tokaido, Sanyo, and Kyushu Shinkansen lines. Non-reserved seats and some reserved-seating cars do not have seats with an oversized baggage area. Early reservations are recommended as the number of seats is limited.

Q. Can I use the seats and storage space if I have smaller luggage?
A. You can make a reservation in special circumstances. For example, pregnant women who cannot put luggage on the overhead rack, or if you're traveling with someone who has extra-large luggage. However, due to the limited number of seats, using standard seating as often as possible is advised. Also, keep in mind that you may not be able to recline your seat due to the large baggage.

Q. Should people who haven't made a reservation leave their luggage in the space at the end of the vehicle?
A. No, it can only be used by those who have booked the reserved seats immediately in front of the space or paid the 1,000 yen non-reserved service charge upon boarding.

Q. When can I make a reservation?
A. As with standard reserved Shinkansen seating, you can purchase tickets up to one month before the boarding date.

Q. Has the weight and number of pieces that can be carried on the Shinkansen changed?
A. As before, the total length, width, and height must within 250 cm (maximum length up to 2 m), and weigh within 30 kg. There are no changes to the size and weight of carry-on luggage for conventional lines.

Q. What happens when I bring a large stroller, sports equipment, musical instruments, etc.?
A. The rules for oversized luggage do not apply to sports equipment, musical instruments, strollers, bicycles, etc., but if the three-side total exceeds 160 cm and you want to use the extra-large luggage space, you can book the space and associated seats in advance or pay the additional 1,000 yen a carry-on fee without a reservation.

Traveling with large luggage is difficult. This new service offers travelers a more comfortable way to ride the Shinkansen. By making advance reservations, planning your trip will be easier and you'll be able to enjoy traveling without worrying about where to put your luggage. Before you go, measure your suitcase, and if it's oversized, be sure to book an "oversized luggage seat" early using the convenient, secure online reservation system.

*The above article is based on information from June 2020
*This information is from the time of this article's publication.
*Prices and options mentioned are subject to change.
*Unless stated otherwise, all prices include tax.