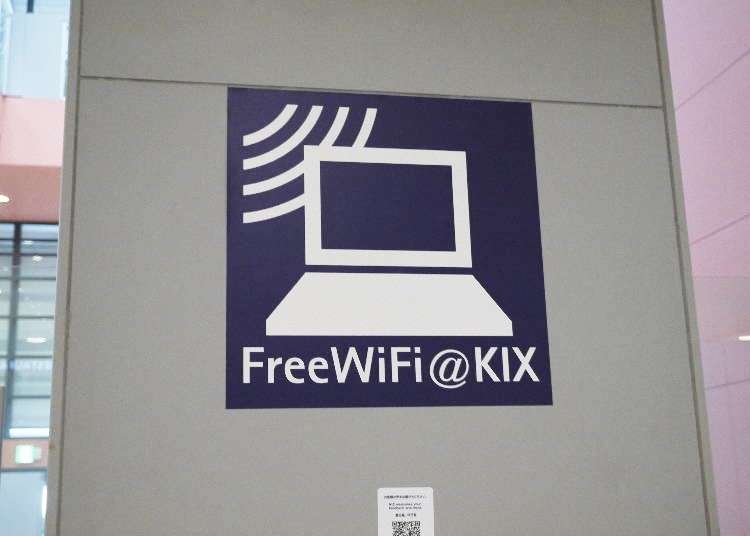 Kansai International Airport opened in 1994, built on an artificial island made for its construction. This makes it a rare sight in the world - an airport that is completely on the water. This door to Kansai is used by more travelers every year, with the most recent stats from 2018 showing a stunning 28 million travelers.

In this article, we'll cover what you'll want to do here when you're waiting on your flight or transfer, and trust us, there's a lot. Shopping, food, relaxation... Let's take a look at how you can better enjoy your time at Kansai Airport.
Kansai International Airport Services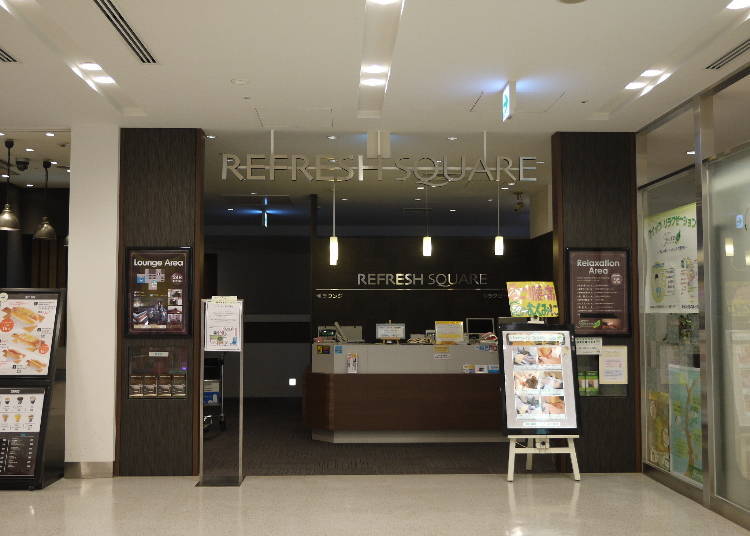 Kansai Airport's second floor is for domestic departures and arrivals, while its fourth floor is for international departures and its first is for international arrivals.

These form the first terminal, and it has a second terminal which deals in low-cost LCC flights.

In the terminal buildings and the Aero Plaza across from the first terminal, you'll find all sorts of restaurants, souvenir shops, and places to lodge in and relax. There are even banks, post offices, convenience stores and book stores, making this artificial island feel like a small city.

There are 14 locations for currency exchange in the first terminal building (6 in the departure area), 2 in the second terminal building's general area (for international flights), and 1 in the South Airport Station's ticket gate, so you don't need to worry about where to get yen in Kansai.
Kansai International Airport Wifi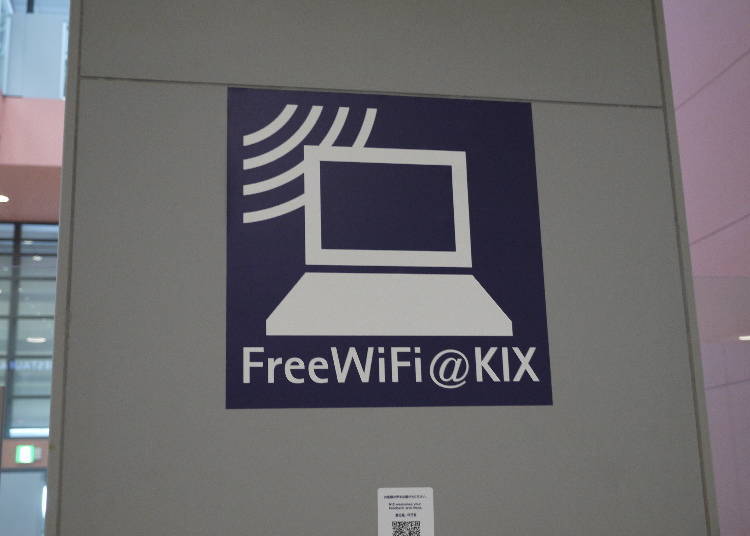 You'll also find the free Wi-Fi service "FreeWiFi@KIx" in most areas of the first and second terminal buildings, as well as the Aero Plaza. It only takes a single tap to connect - no email registration necessary! And even if your computer doesn't have wireless capabilities, there are computer desks all over the airport with LAN cables you can use to enjoy the internet!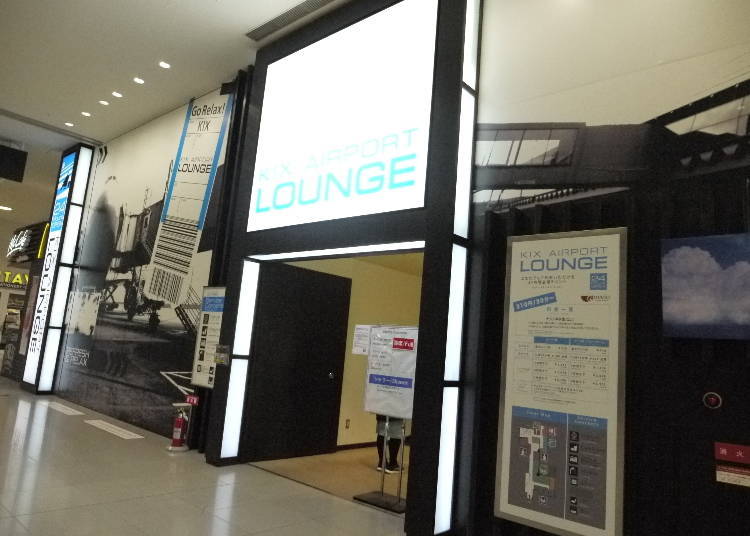 Where to Relax at Kansai International Airport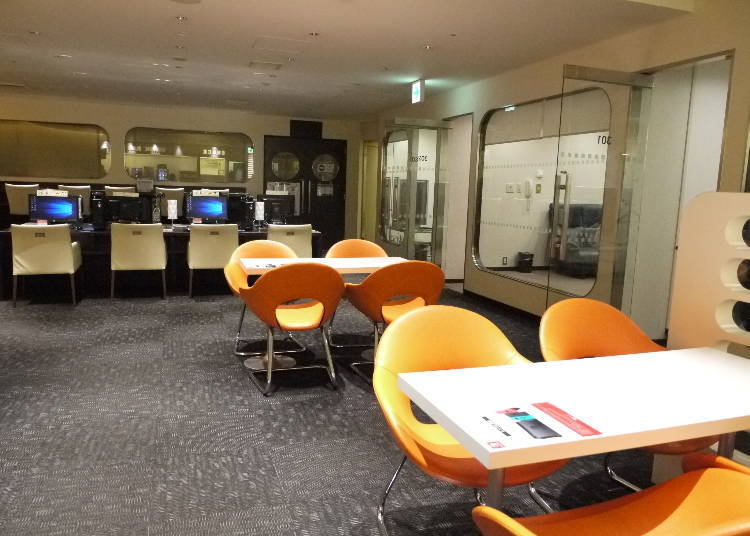 There are also paid spaces that you can relax in by the hour: The first terminal's "KIX Aiport Lounge" on the third floor, and "REFRESH SQUARE" on the Aero Plaza's second floor.

They have beds, TVs, Wi-Fi, and more! Use them as you see fit: As a place to relax between transfers, as a hotel before your morning flight, or whatever suits your needs. Kansai Airport is very accommodating with lots to do, even if all you want to do is relax.

Address: Kansai International Airport Terminal 1 Bld., Senshu-kuko Kita, Sennangun Tajiricho, Osaka, 549-0001, Japan
Phone: 072-455-2500
Prayer Rooms, Dining, and Other Internationally Sensitive Services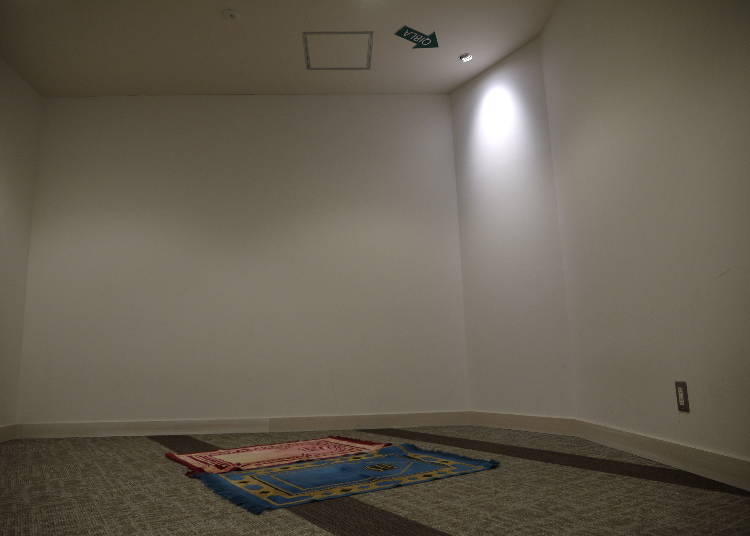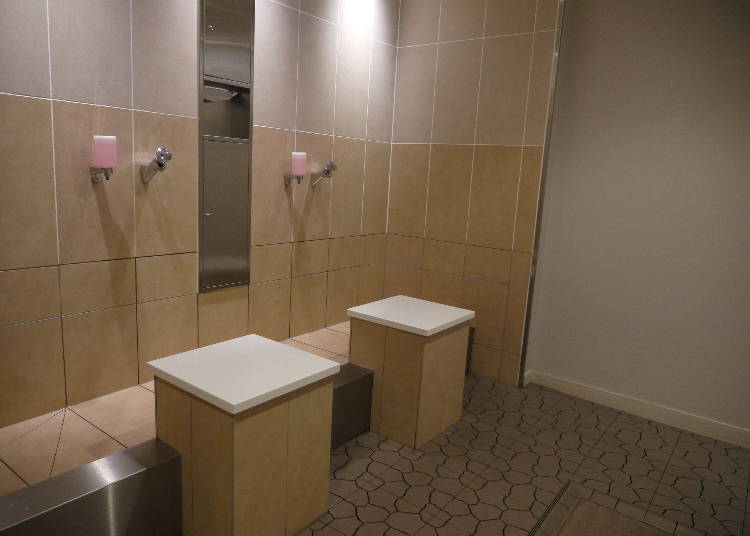 Since more Islamic visitors have been coming from Malaysia and Indonesia, Kansai International Airport has taken measures to be Muslim-friendly.

The first terminal building has a prayer room on the north edge of the third floor, and the international gate area's north and south wings have them, too.

The rooms are separated into men's rooms and women's rooms, with water for purifying the body and an arrow on the ceiling pointing which direction to pray in.
The accommodations stretch to dining, as well. The dining area on the second floor of the first terminal building has classy restaurants that are certified halal by the Malaysian Halal Consultancy & Training Agency (MHCT).

With no pork or alcohol ingredients used, Muslims can enjoy the restaurant's offerings without worry.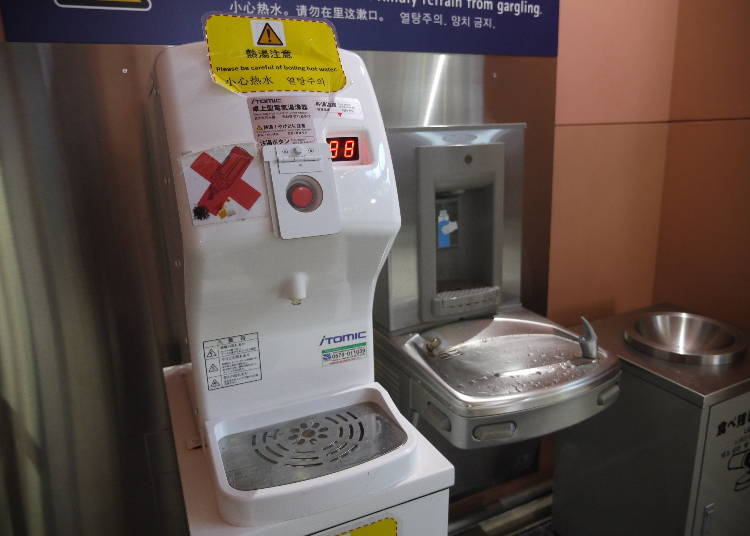 Muslims aren't the only group the airport accommodates; since Chinese visitors have the custom of drinking hot water instead of cold, there are hot water servers on the first floor of the first terminal and elsewhere. Kansai International Airport adopts a variety of accommodations, keeping other culture's customs and backgrounds in mind.
Get a panoramic view of the airplanes taking off and arriving on the observation hall, Sky View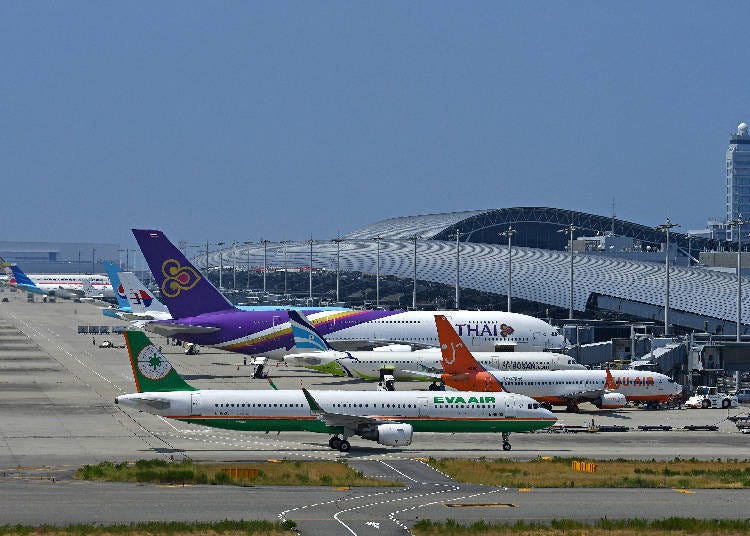 Kansai International Airport isn't just a place to get on and off airplanes! First, we'll look at one of the airport's more unique rooms, the observation hall, where you can get a good view of the premises and the airplanes present! Ride the free shuttle bus from the first terminal's first shuttle stop on the first floor. It's about a six-minute ride.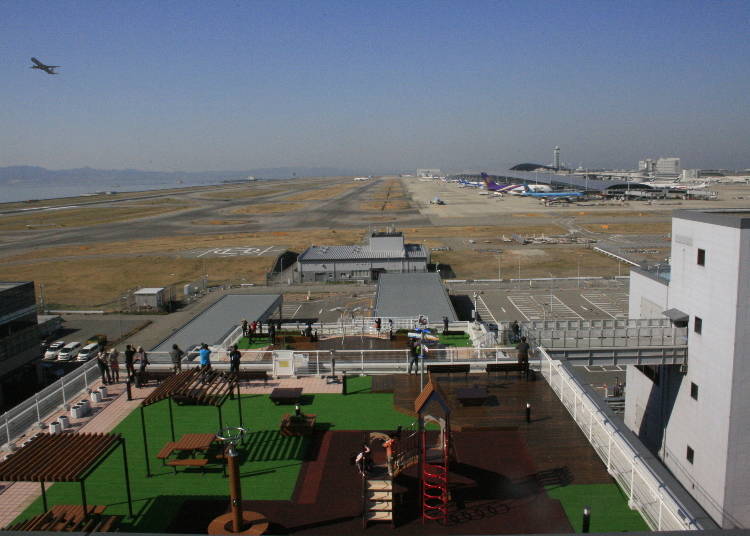 The facility begins with the main hall and the entrance hall. The main hall (4th/5th floor) and entrance hall (5th floor) have observation decks that give you a 360-degree view of the airport! Enjoy the sight of airplanes taking off and landing to a background of pure blue sky in the daytime or the romantic airport illuminations at night.

What's more, the 5th floor of the main hall has a rooftop park filled with fun stuff for kids. There's a play area with slides and other playground amusements, and a rest area where you can lay down and enjoy yourself like you're having a picnic.

There's also a restaurant where you can get a taste of airline food and a souvenir shop with popular airline merch. How about giving them a visit while you're waiting on your flight to depart?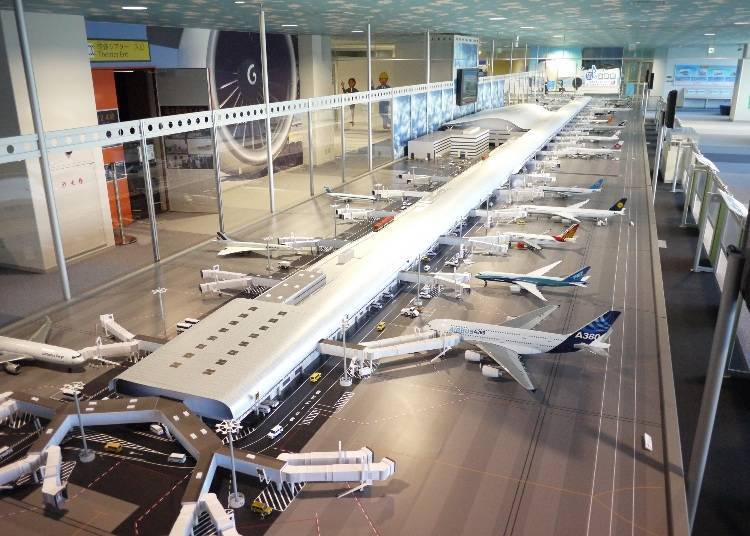 The main hall's third floor has the "Sky Museum", where you can learn all about planes and airports. It's divided into five areas, with a 30-meter, 1/72 scale model of the terminal building and tarmac, a variety of airport work simulations, a theater with an enormous 200-inch screen, and other exhibitions. Check it out to learn new things about airports and their airplanes!
Kansai International Airport

関西国際空港

Address

1, Senshukuko Kita, Izumisano-shi, Osaka, 549-0001, Japan
Be sure to pick up souvenirs to remember your Japan trip!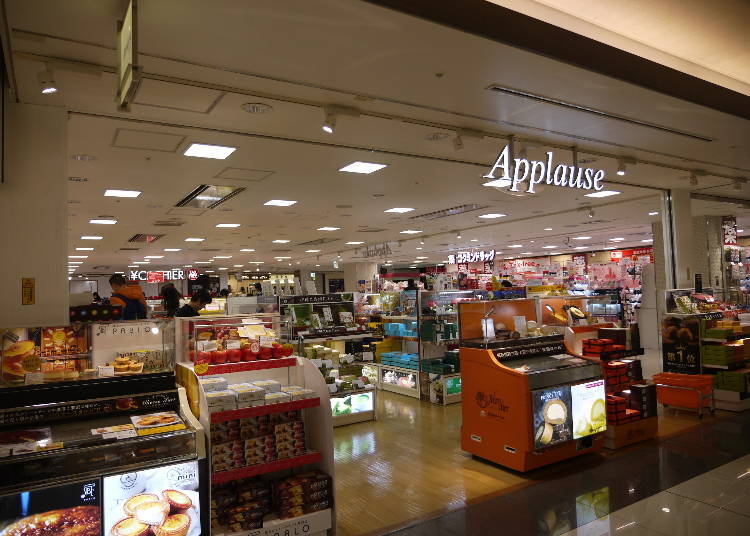 The third floor of Kansai International Airport's first terminal has plenty of shops with Japanese souvenirs. It's a perfect chance to pick up on any souvenirs you forgot on your trip to Japan!

Naturally, it has souvenirs from Kansai places like Osaka, Kyoto, and Kobe, but you'll also find items from places as far as Hokkaido and Okinawa. You're sure to find what you want! There are also items you can only get in Kansai International Airport, so give it a look!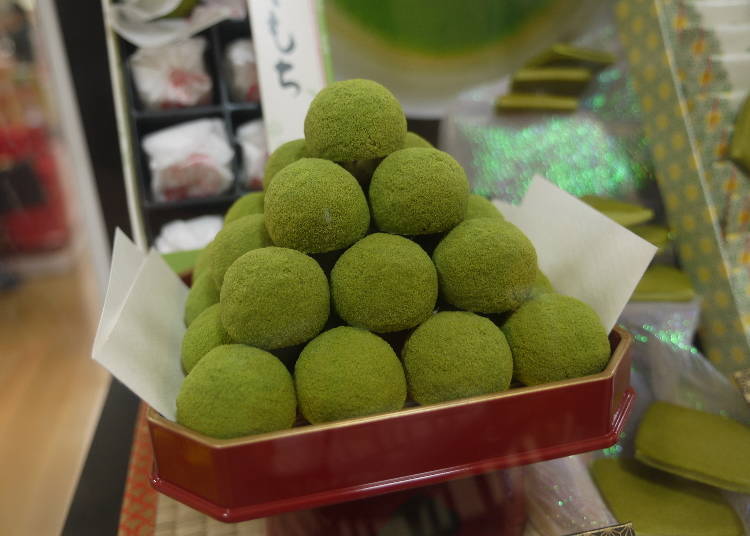 One item that's particularly popular with visitors from abroad are maccha sweets! With that in mind, the souvenir shop on the third floor "Applause" has plenty of maccha souvenirs in its lineup. Of particular note is the maccha cookie sandwich with maccha chocolate in the middle, the "Itoh Kyuemon Maccha Rangudosha Hagoromo" (Bag of 10: 1,350 yen), as well as the "Tsujirihei Hon-ten Okoiguchi Green Tea" (540 yen), which is Kyoto Uji maccha that can be enjoyed by simply dissolving it in water. Both products have the slight bitterness and gentle sweetness of Uji Maccha and are highly recommended.

How about picking up some memories of Japan while you wait on your flight?
アプローズ

Address

Kansai International Airport Terminal 1 Bld. 3F, 1, Senshu-kuko Kita, Sennangun Tajiricho, Osaka, 549-0001, Japan

Phone Number

072-455-2304

Hours: 7AM - 9:30PM
Price: Varies by product
Closed: Not regularly
Related Articles about Osaka Kansai International Airport
Text by:copyz
*This information is from the time of this article's publication.
*Prices and options mentioned are subject to change.
*Unless stated otherwise, all prices include tax.
Limited time offer: 10% discount coupons available now!