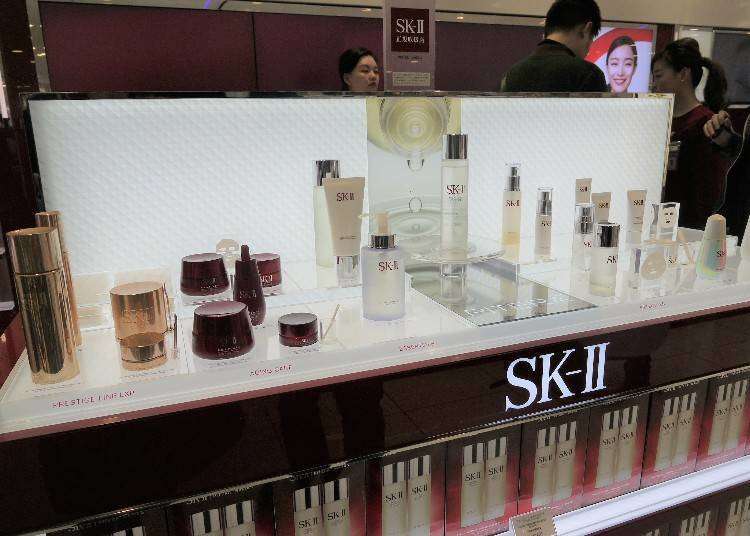 What to buy at Kansai Airport Duty-Free? After checking in and passing through security, airline travelers spend the time until their flight boards within a limited area. Inside that area are the ever-popular duty-free shops. What types of tax-free souvenirs are visitors buying?

We asked KIX DUTY FREE, Kansai International Airport (KIX)'s large-scale duty-free shop featuring approximately 250 brands of products, about their best-selling items!
Find Anything You Could Want Within the Huge Line-up at Kansai Airport Duty-Free!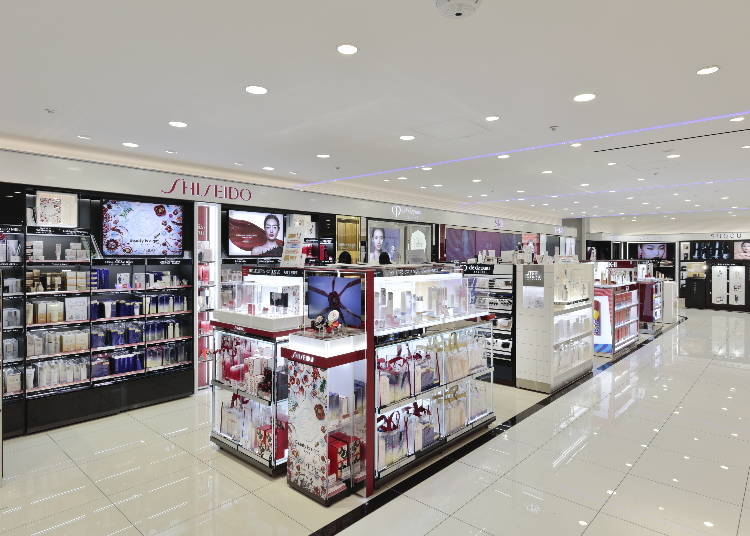 There are seven "KIX DUTY FREE" shops within terminals 1 and 2. The shops sell a wide variety of Japanese goods, including make-up, alcohol, tobacco products, snacks, watches, cosmetic products, and miscellaneous household items.

Shopping at Kansai Airport Duty-Free requires no paperwork or fees, and you'll pay not only no sales tax but also no customs, tobacco, alcohol, or other taxes. You can find great deals on an assortment of exclusively duty-free products, sold only at these select duty-free shops. You can buy them at the end of your trip, so you can spend your time traveling not weighed down by souvenirs.

Moreover, the duty-free shops at Kansai Airport are open every day of the year with extended business hours, so shoppers can access them no matter their departure time.
Improve Your Skin Care Routine with Hugely Popular Japanese Cosmetics!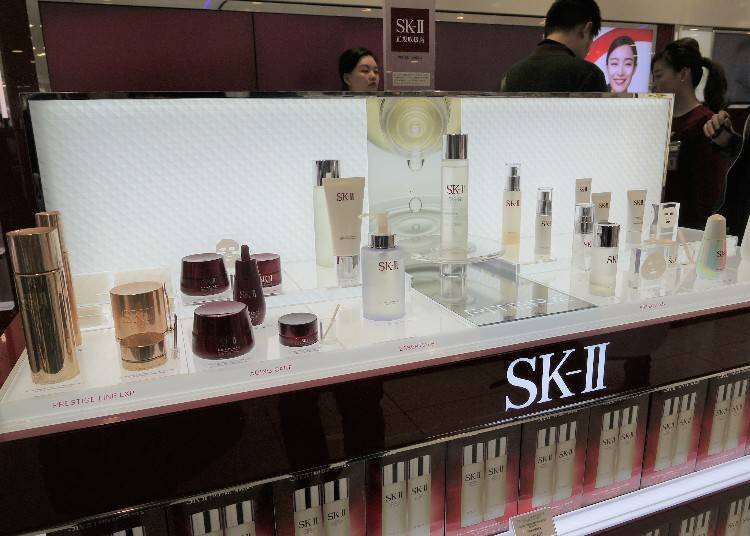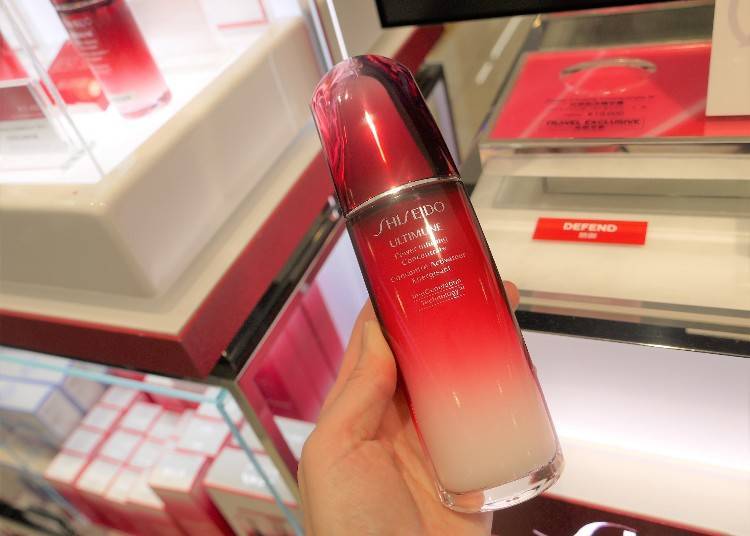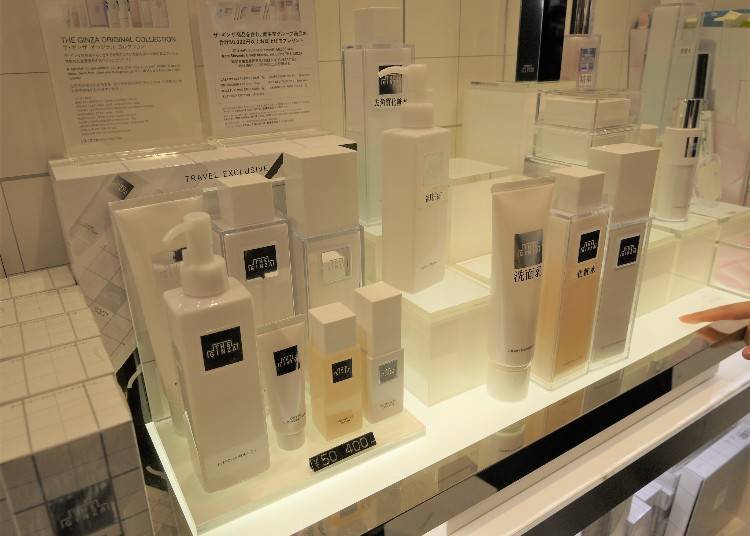 Japanese cosmetics are extremely popular among Chinese women, who are reported to sometimes even buy huge quantities to bring home.

Among these products, a few best-sellers are "Ultimune Powerizing Concentrate N 50 ml" (11,400 yen), "THE GINZA" airport exclusive set "THE GINZA Original Collection" (50,400 yen), and "SK II" airport duty-free shop exclusive "Facial Treatment Essence Deluxe Duo Set" (37,400 yen).

It seems that Asiatic women take comfort in knowing venerable "made-in-Japan" products are targeted at people of similar skin characteristics.
Japan's Unique Alcohol Products Are Also Popular Souvenirs at Kansai Airport Duty-Free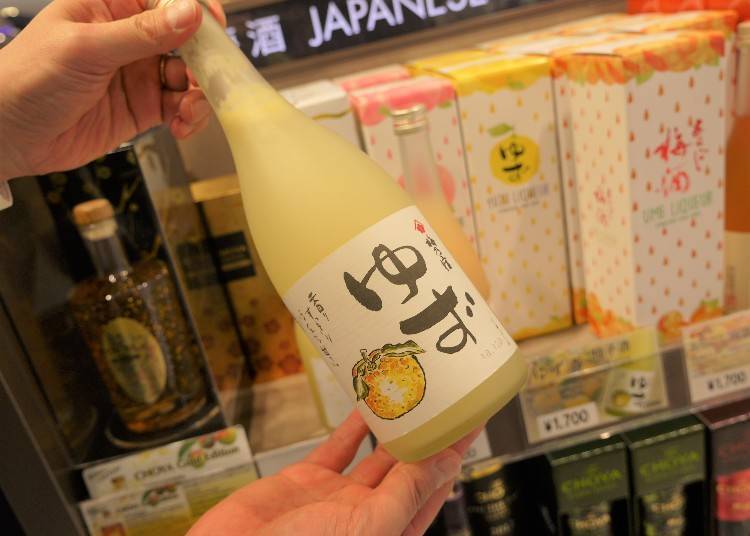 Alcohol products are a popular choice as souvenirs or business gifts. Two classic umeshu products, popular with Taiwanese tourists, are Nara's "Umenoyado" (1,700 yen) and the worldwide-famous "CHOYA" (2,000 yen).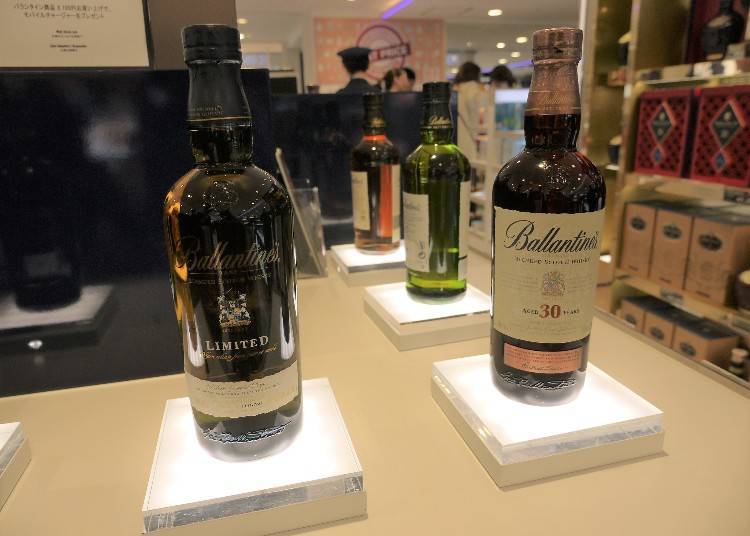 Among Korean travelers, renowned Scotch whiskey brand "Ballantines" (3,100 yen) and Japanese whiskey brand "Suntory" (2,500 yen) are popular items. "Hennessy" (6,000 yen), one of the world's best brandies from Cognac region of France, is popular with Chinese visitors.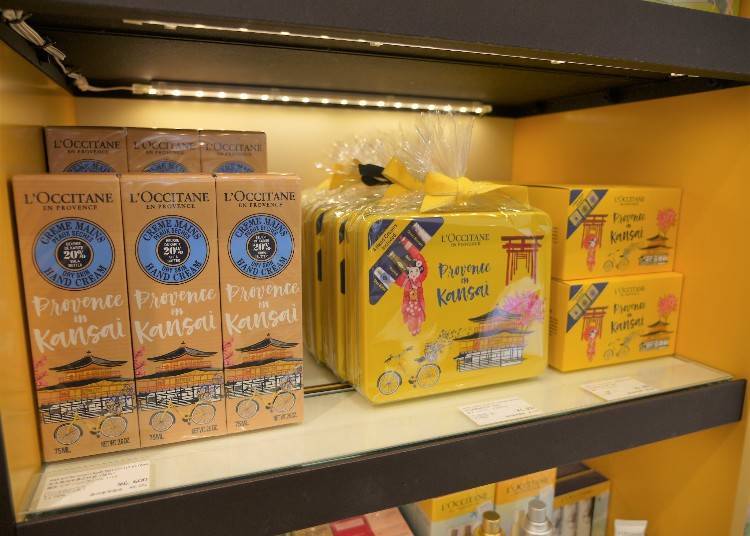 "L'Occitane" Makes a Great Gift for Female Family and Friends

French cosmetic brand "L'Occitane" products are sure to be a well-received souvenir for the women among your family and friends. The option to buy reasonably priced products specifically as gifts is one nice feature of duty-free shops.

The mini-size hand cream 8-bottle set (8,100 yen) and the shower gel with Japanese-style cherry blossom packaging 250 ml (2,500 yen) are two particularly popular items. The KIX-exclusive set, with packaging depicting Kansai tourist spots, is also a hit among Kansai tourists as a memorable souvenir.
Get special tax-free goods at Kansai Airport when you reserve online!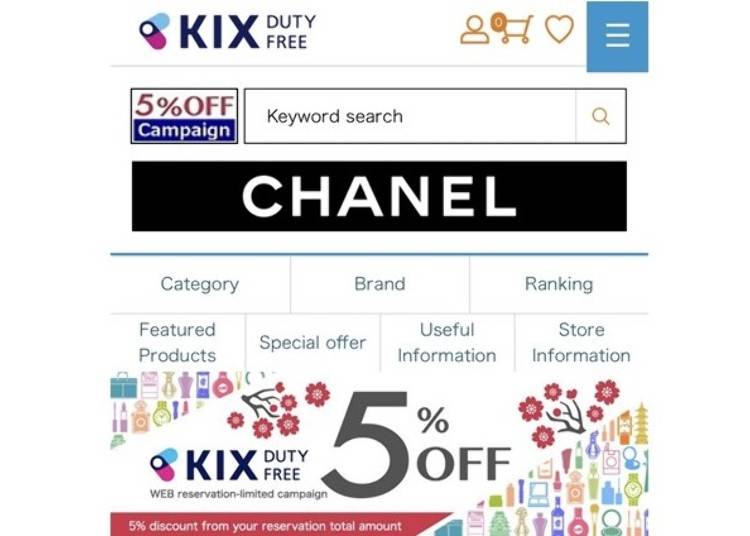 Utilize the KIX DUTY FREE shop wisely by checking the shop's "Pre-Departure Reservation Website (<@https://www.kixdutyfree.jp/a=https://www.kixdutyfree.jp/@>)". You can use the website to check ahead of time that your desired products are guaranteed to be available, to eliminate any sold-out mishaps.

You can also cut down on time and effort searching for items while in the store to more effectively utilize your pre-boarding time. Items can be picked up at the shop in the boarding area. There is a register specific to customers of reserved products, so you can pay without waiting in line.
KIX DUTY FREE

Address

1 Senshukuko Kita, Izumisano-shi, Osaka

Phone Number

072-455-4195

Hours: service available on every flight
Price: varies by product
Closed: Open Daily
Text by:copyz
*This information is from the time of this article's publication.
*Prices and options mentioned are subject to change.
*Unless stated otherwise, all prices include tax.