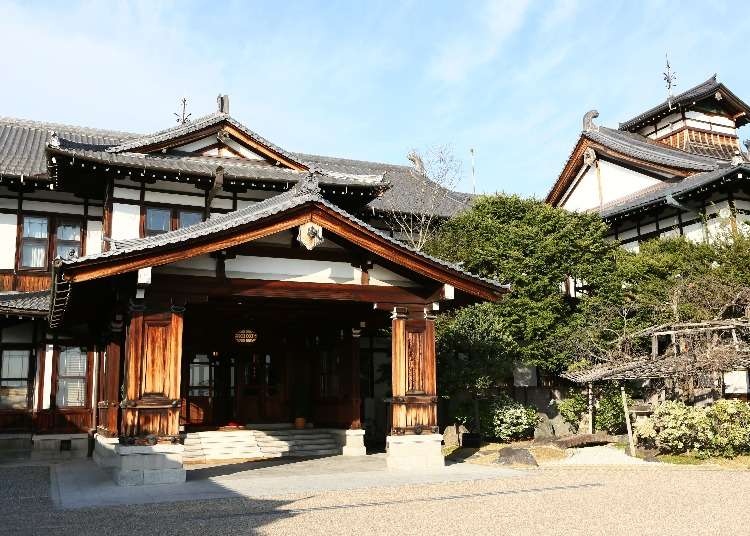 Nara Hotel, located in Nara Prefecture, is one of Japan's leading historic hotels. Established in 1909, it has a history of more than 100 years!

The hotel was designed by Tatsuno Kingo, an architect also famous for designing Tokyo Station. Don't miss traditional Japanese architecture with a profound atmosphere developed over time! Nara Hotel's unique history and prestige attract both Japanese and foreign guests!
Nara Hotel (Est. 1909): Previously a state guesthouse for many dignitaries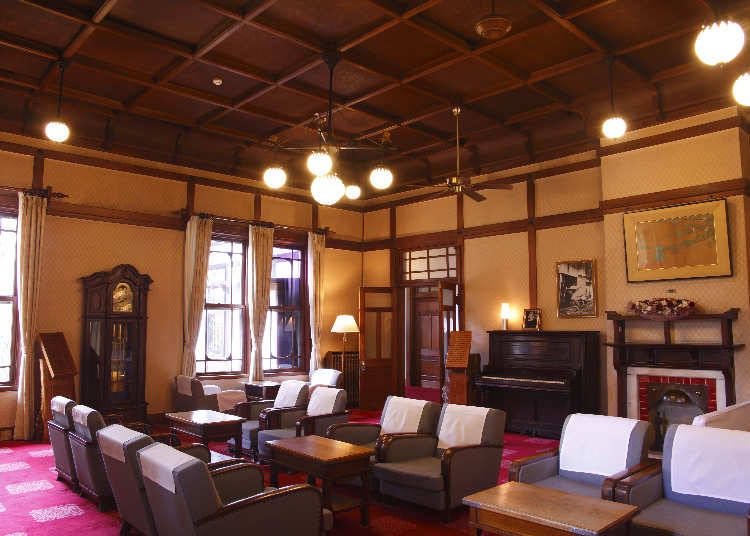 Nara Hotel has been in business for 113 years. It's located in Nara Park, about a 15-minute walk or five-minute cab ride from Kintetsu-Nara Station. The hotel is also approximately 1 minute from the "Nara Hotel" bus stop.

Nara Hotel is otherwise known as the "state guest house of the Kansai region," as it was formerly used as a state guesthouse*, and has passed its history onto the present day.

In the past, the hotel has hosted famous historical figures such as Albert Einstein, Charlie Chaplin, Audrey Hepburn, Helen Keller, Emperor Aisin-Gioro Pu Yi of China, and many others.

(*State Guesthouse: A facility for entertaining state guests and members of the royal family for dinners and overnight stays.)
Architectural design by Tatsuno Kingo, designer of Tokyo Station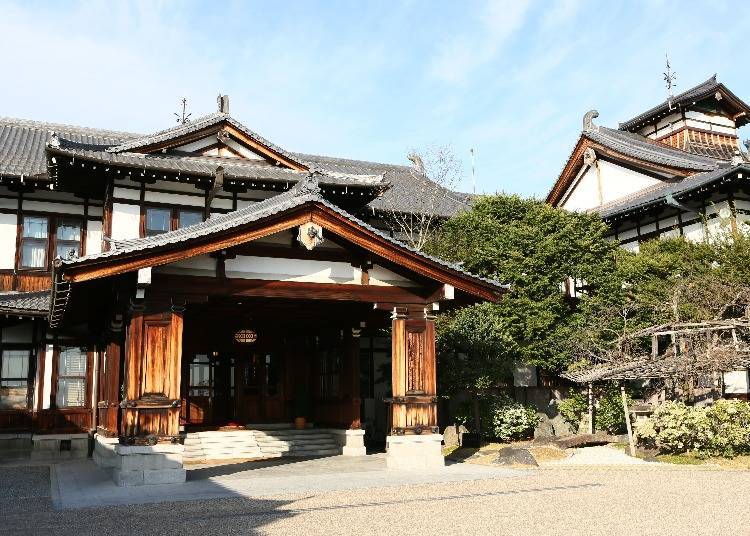 Nara Hotel has two buildings, the main building, and an annex. The main building was designed by Tatsuno Kingo, a renowned architect who also designed Tokyo Station and the Bank of Japan's head office.

The exterior is characterized by its elegant and solemn design in the prestigious Momoyama Goten style and is made of hinoki cypress, a high-grade wood representative of Japan.

The new building is built in the Yoshino style, an architectural style unique to the Yoshino region of Nara Prefecture. There are few flat areas in the Yoshino region, and guest rooms are located on the sloping parts of buildings. The entrance and the ground floor look like the first floor, but in this style of architecture, it's actually counted as the fifth floor.
Experience Japan's unique history everywhere you turn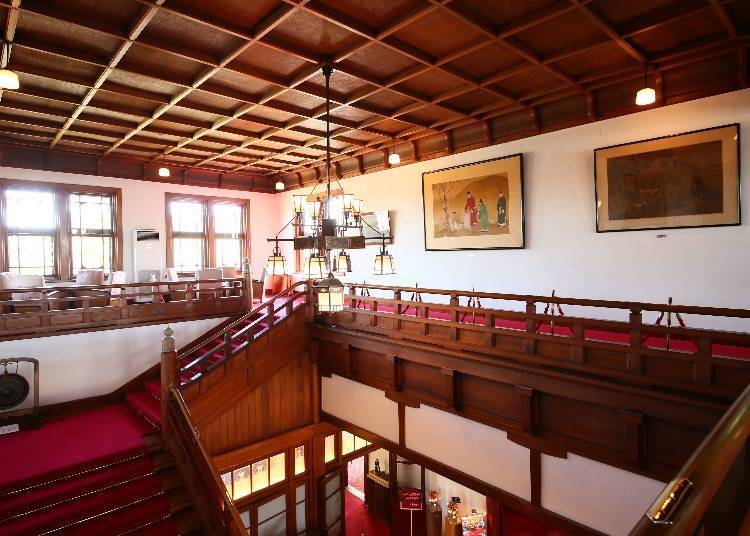 Inside the hotel, the warmth of wood and rare designs of window frames, glass decor, furniture, and lights can be seen everywhere you turn!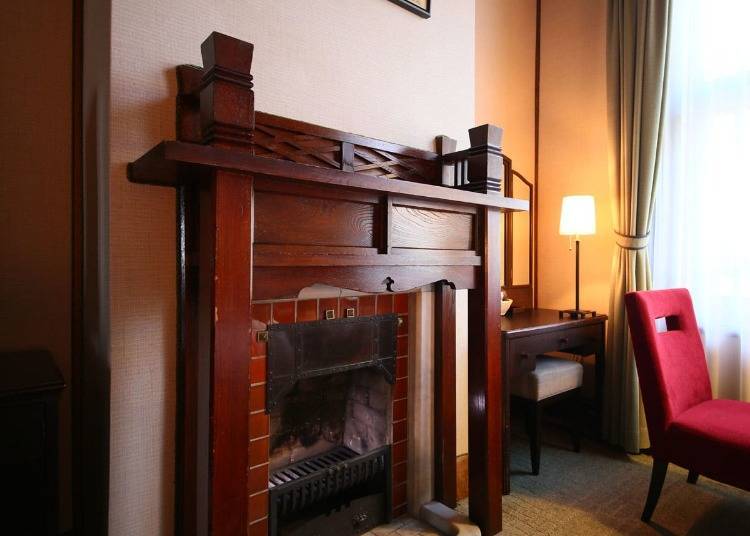 Mantelpieces (fireplaces) from when the hotel was first built still remain. Much of the decor, such as paintings, pianos, and clocks, convey the weight of the hotel's history and the reverberations of multiple generations, making it feel like a museum.

Japanese-Western-style guest rooms are rare and very popular among foreign visitors. Though guest rooms have Japanese sensibilities, they also have the comforts of a Western-style hotel. This accommodation style is unique to Japan and attracts a range of guests!
Open, high-ceilinged rooms offer comfortable stays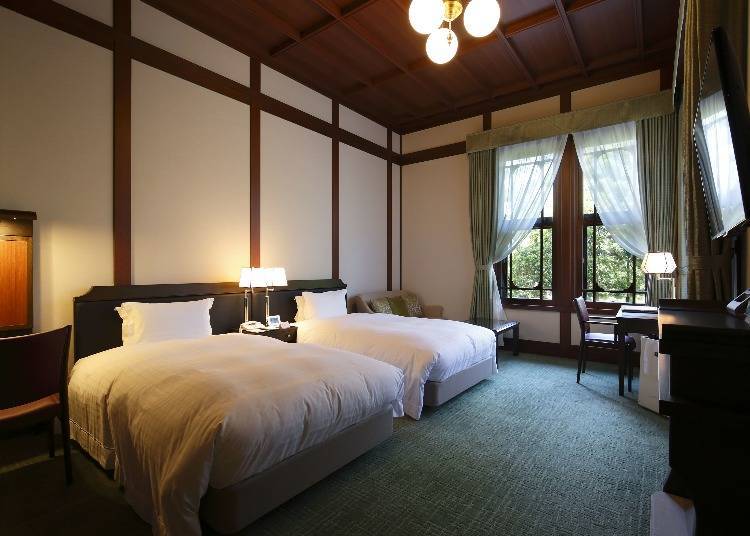 Guest rooms have a relaxed, modern atmosphere. Rooms in the main building are especially recommended for their high ceilings, making it feel more spacious.
Exceptional meals in a luxurious dining room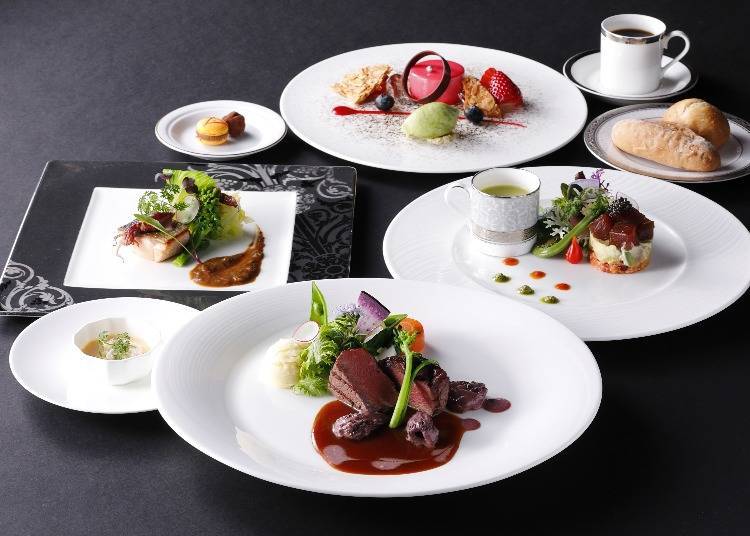 When staying at Nara Hotel, you can't miss out on the meals and culinary experiences offered in the elegant dining room! Traditional flavors passed down from generations of Japanese chefs are combined with creative and innovative French cuisine.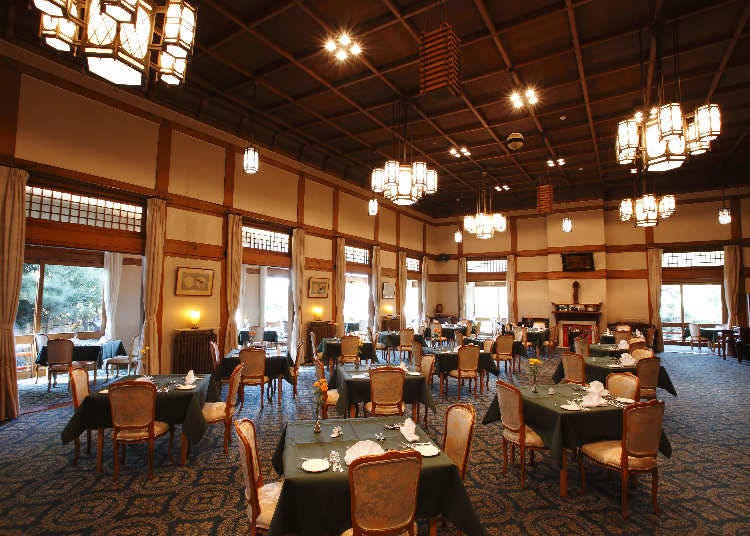 The main dining room, where such unique dishes can be enjoyed, is an elegant and refined space that has stayed the same since its founding.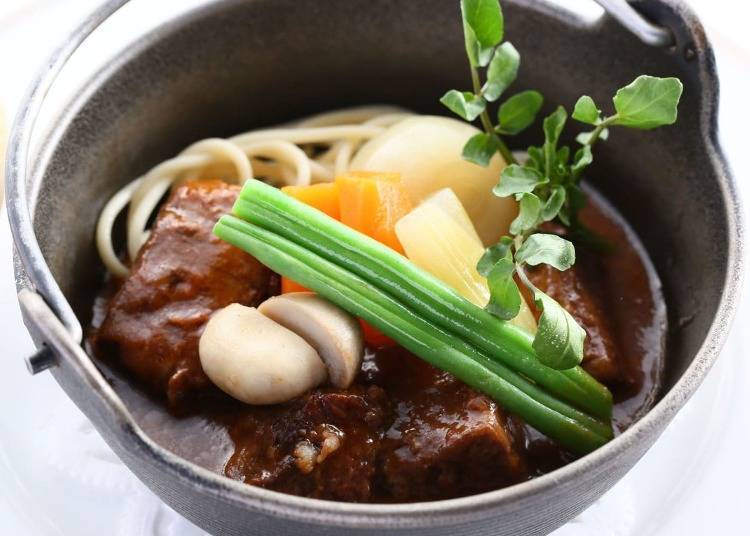 Nara Hotel's specialty, "Dutch oven beef stew," comes highly recommended! Wagyu beef and tomatoes are stewed in red wine until tender. This is a meticulously made dish you'll never forget!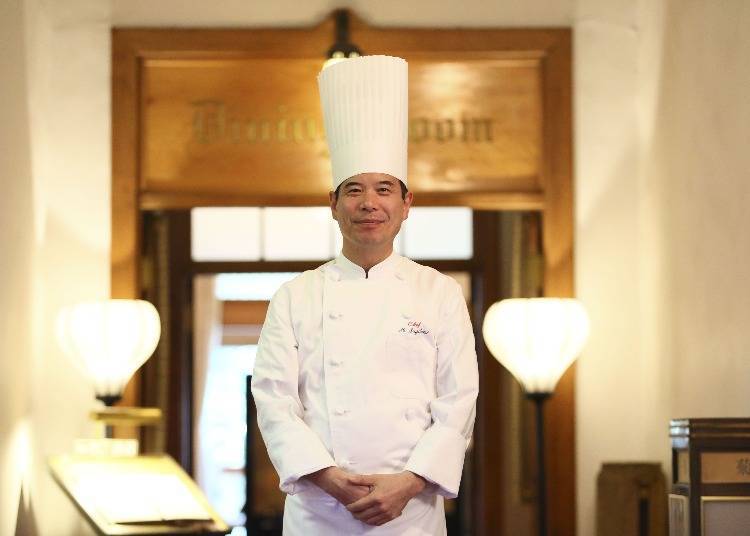 Current Executive Chef of Nara Hotel: Mr. Mitsuhiro Sugitani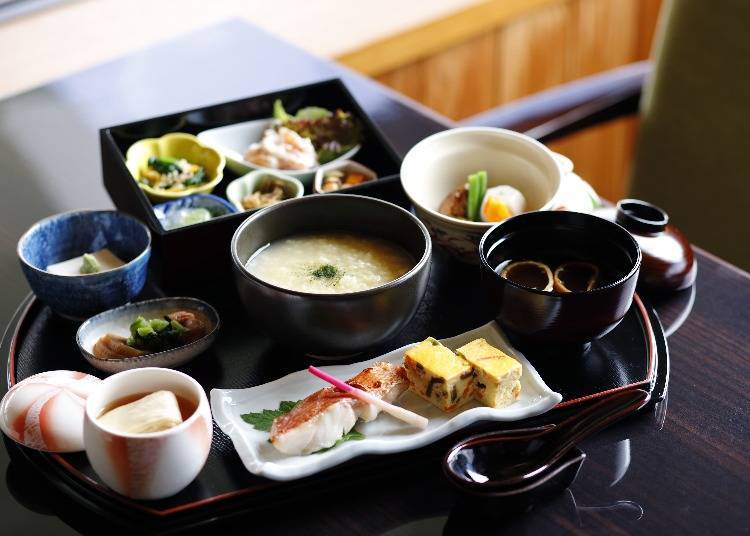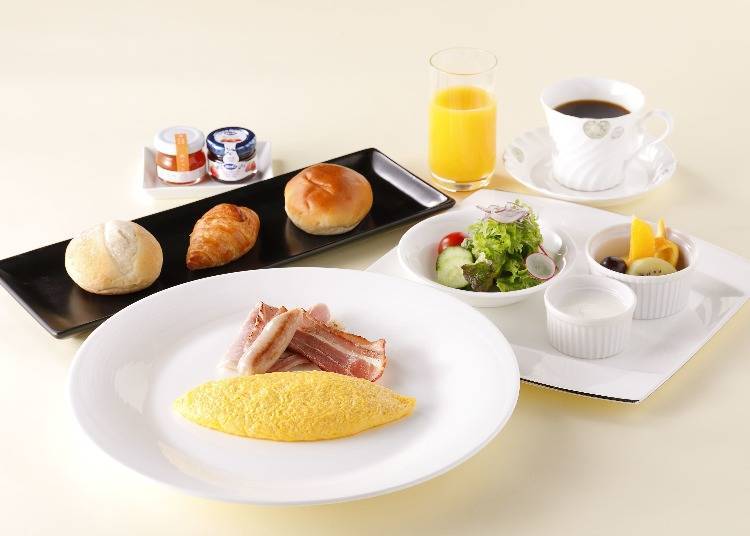 Breakfast is one of the perks of staying at the hotel! Enjoy a leisurely meal with your choice of Japanese or Western-style cuisine.
Recommended souvenirs: Choose from a wide variety of the hotel's original treats!
We recommend bringing home Nara Hotel's original cookie tin! Enjoy an assortment of crispy and buttery cookies, each carefully baked. The tin features the prestigious Shosoin pattern, Hosoge (a decorative, flowery pattern often used in Buddhism), and makes for a great gift you can keep even after you finish the cookies!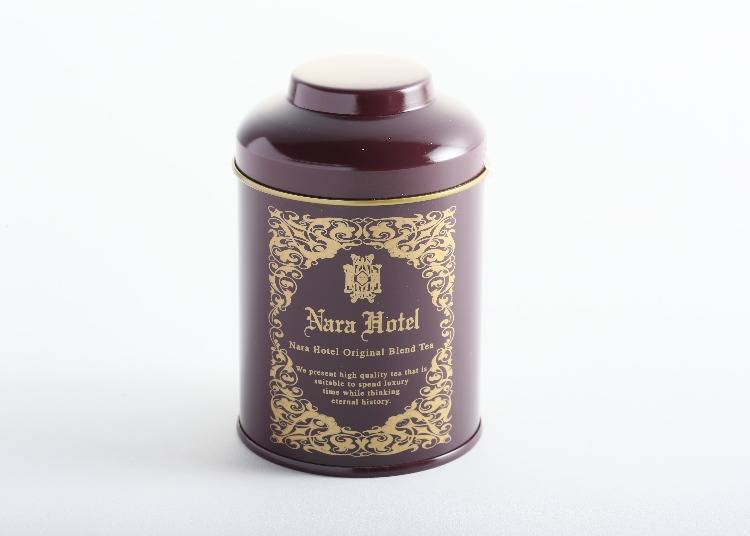 Nara Hotel also has original tea tins. The tins have their own logo and have long been a popular item only sold at the hotel.
Nara Hotel: Travel back in time through spaces with a tranquil and traditional atmosphere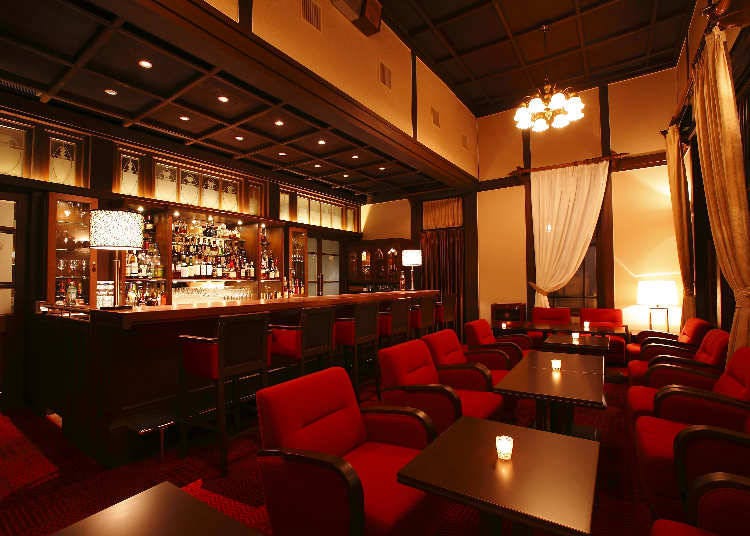 Nara Hotel is located in Nara Park, famous for its historical and cultural assets such as Kasuga Taisha Shrine, Todaiji Temple, Kofukuji Temple, and also for its deer. This makes it extremely convenient as a sightseeing base! After exploring Nara during the day, enjoy dinner at the hotel, or unwind with a drink on the sofa of the softly lit hotel bar.

Step inside Nara Hotel to time travel back to Japan in the early 1900s and enjoy a luxurious experience like no other!

Health & Safety Measures
Sanitizer available - Disinfected after each guest - Ventilation measures taken - Coin trays used - Plastic partitions installed - Staff wear masks, wash hands regularly, and monitor body temperature - Capacity limited/increased space between seats - Masks requested/temperature and health check enforced

Multilingual support: Japanese, English, Chinese *Hotel staff are available

Hotel details
・Number of guest rooms: 127
・Hours: Check-in from 3:00 p.m. / Check-out at 11:00 a.m.
・Rates: Standard twin rooms (21.8㎡) in the main building start from 44,770 yen; Standard twin rooms (33㎡) in the annex building start from 42,350
*Rates per room, per night (including service fees and tax)
Address

Takabatake-cho 1096, Nara, Nara, 630-8301
View Map

Nearest Station

Kintetsunara Station (Kintetsu-nara Line)
19 minutes on foot


Vacancy search, reservation

from

31,900JPY

1room, 2adults

Check with our partner site as the latest rates, rate details, and guest room requirements may vary.
*The information in this article is from October 2022. Please check the official website for the latest information.
Written by:
*This information is from the time of this article's publication.
*Prices and options mentioned are subject to change.
*Unless stated otherwise, all prices include tax.