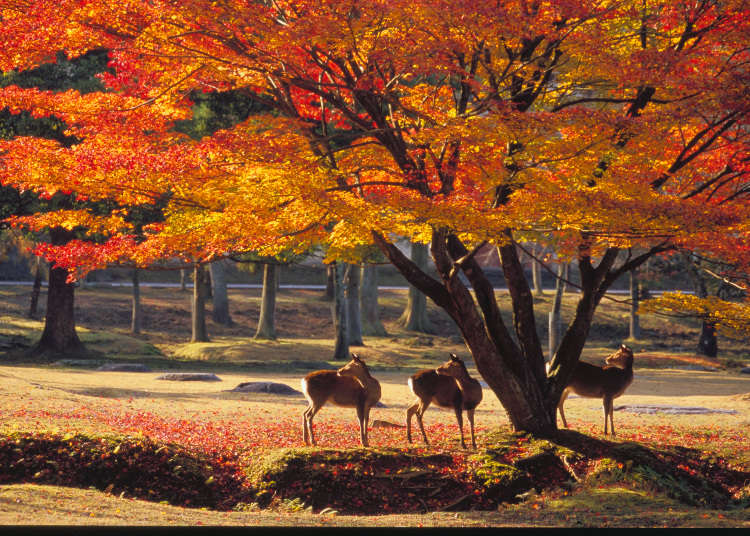 Nara Park is the epicenter of sightseeing in Nara, host to several world heritage sites. The park spreads from near the east side of Kintetsu Nara Station all the way to Mt. Wakakusa and Mt. Kasuga.

The park borders Kasuga Taisha Shrine, Kofuku-ji Temple, and Todai-ji Temple and is full of greenery, and you can even find adorable deer hanging out around the park. This article will introduce the famous spots you'll want to make the time to see when exploring this popular staple of Nara sightseeing.
1. Kofuku-ji Five-Storied Pagoda: Stunning Photos from Across the Sarusawa-ike Pond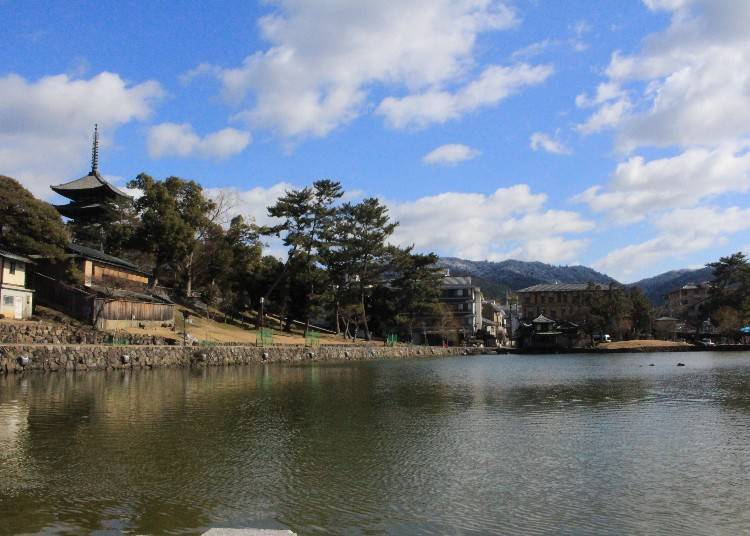 Sarusa-ike Pond can be located by going from JR Nara Station to the Sanjo-dori shopping mall and heading east, or from Kintetsu-Nara Station by walking down Higashi-muki shopping street and turning east on Sanjo-dori.

This man-made pond was created in the Nara period and is 332 meters wide. The scenery of Kofuku-ji Temple's five-storied pagoda and the surrounding willow trees reflected on the water's surface is very beautiful, and it is a classic spot to take a photograph.

Kofuku-ji Temple's Hojoe ceremony, a rite of where koi and goldfish are released into the wild, is held every year on April 17th, as is the "Umeno Festival" on the day of the harvest moon in mid-autumn, when the elegant and elaborate kangen boats sail the pond.
Kofuku-ji Five-Storied Pagoda

興福寺五重塔

Address

Shibatsuji-cho, Nara City, Nara

Nearest Station

20-minute walk from JR Yamatoji Line "Nara" Station, 5-minute walk from Kintetsu Nara Line "Kintetsu-Nara" Station


Phone Number

0742-22-0375

Hours: Park grounds always open
2. Kofuku-ji Temple: Treasure Trove of Buddhist Statues and National Treasures
Tokon-do Hall and the Five-Storied Pagoda
Kofuku-ji Temple began as Yamashina-dera Temple, built in Kyoto in 669 by the wife of Fujiwara no Katamari as the main temple for the Hosso sect of Buddhism.

When it was moved to then-capital Fujiwara-kyo, the temple became known as Umayasaka-dera Temple, and when Fujiwara no Fuhito moved the capital to Heijo-kyo, the temple was transferred to its present-day location and renamed Kofuku-ji.

After that, Fujiwara and the Imperial Court worked to continue maintaining and improving the temple, increasing its power and influence to the point that it became counted among the four great temples of the Nara period and one of the seven great temples of the Heian period.

The temple is a symbol of Nara and full of highlights, including national treasures such as the Five-Storied Pagoda, Three-Storied Pagoda, and Tokon-do Hall, as well as a treasure trove of Buddhist Ashura statues and more. Its Chukon-do Hall was just recently completed in 2018.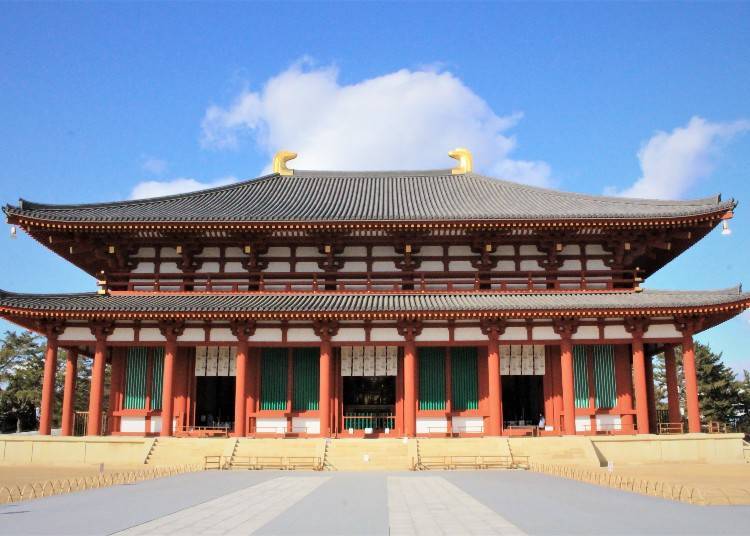 The Reconstructed Chukon-do Hall
Kofuku-ji's central temple hall, the Chukan-do, celebrated its completion in October 2018 and is now open to the public. Chukan-do Hall has experience 7 fires, with this latest reconstruction coming 300 years after the previous one.

Inside the temple, the principal enshrined deity is the statue of Shaka Nyorai, flanked on the sides by Yakuo Bosatsu and Yakujo Bosatsu statues (both designated important cultural assets) and guarded on each corner by one of the Shitennoji statues previously enshrined in Nanen-do Hall.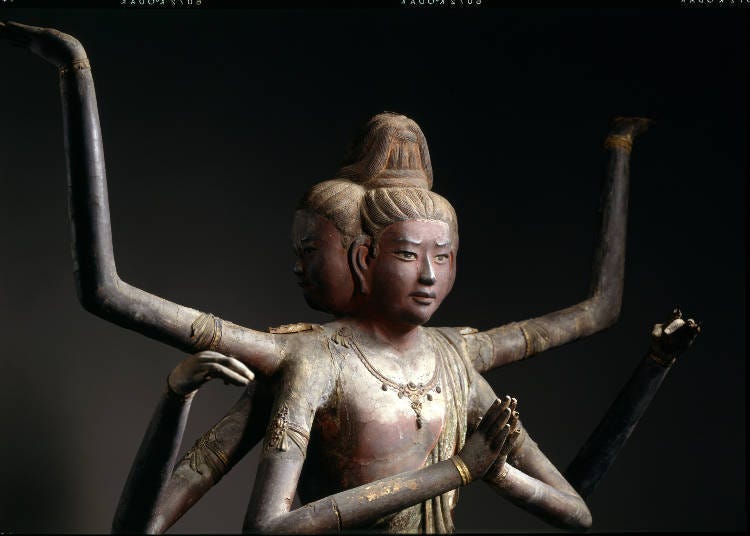 Statue of Ashura
The National Treasure Museum is located in what was originally the temple dining hall at the time of construction, with its exterior refurbished.

The museum is filled with statues that are national treasures and important cultural artifacts, including the national treasure Ashura statue considered to be one of the greatest Nara era masterpieces, Hachibushu statues, Kongo Rikishi statues, and Tentoki and Ryutoki demon statues wearing humorous expressions. In the basement, the remnants of the former dining hall have been left untouched since the Nara period.
Address

48 Noborioji-cho, Nara City, Nara Prefecture, 630-8213
View Map

Nearest Station

Kintetsunara Station (Kintetsu-nara Line)
5 minutes on foot


Phone Number

0742-22-7755
3. Kasuga Ninai Jaya: Taste the Famous Manyo-gayu
"Kasuga Ninai Jaya", also called the "Garden Cafe", is a Kasuga Taisha-run restaurant located along the road approaching the shrine. With its refreshing garden, here you can enjoy your meal while appreciating the changing seasons.

The cafe began in the Edo period as "Ninai Jaya", well-known for providing shrine visitors with sweet mochi desserts and tea. As befitting of the name "Garden Cafe", the spacious garden is full of beautiful, seasonal flowers. There are over 50 seats available within the garden.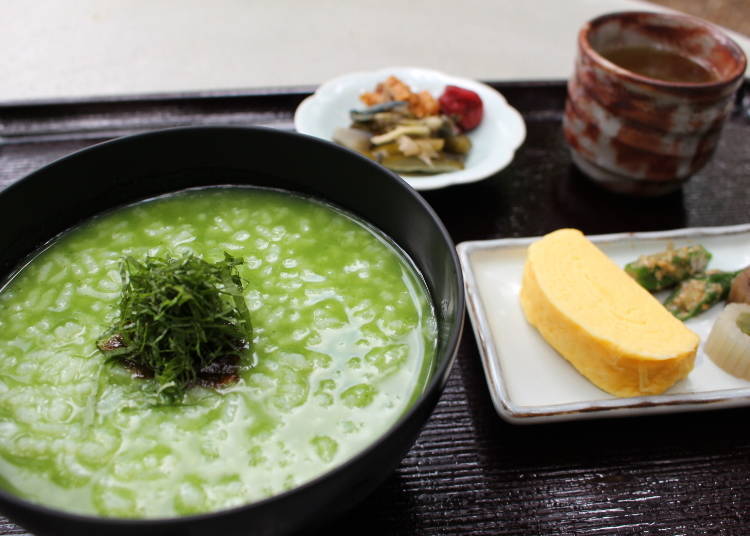 Manyo-gayu (single dish, comes with pickled vegetables) 1080 yen (tax included)
The cafe's main dish is "Manyo-gayu", which varies monthly. The rice porridge has an elegant flavor, with the prominent taste of the kombu broth and the finishing accent of white miso.

Starting with the nanakusa-gayu (with the 7 traditional spring herbs), porridge with different, in-season ingredients is served each month, including soybeans, nanohana, sakura, yams, and more. There is also a "Yamato Meibutsu-zen" set meal available, which comes with kakinoha-zushi and kuzu-mochi as well as the manyo-gayu. With this one set, you can experience all of Nara's traditional and famous foods.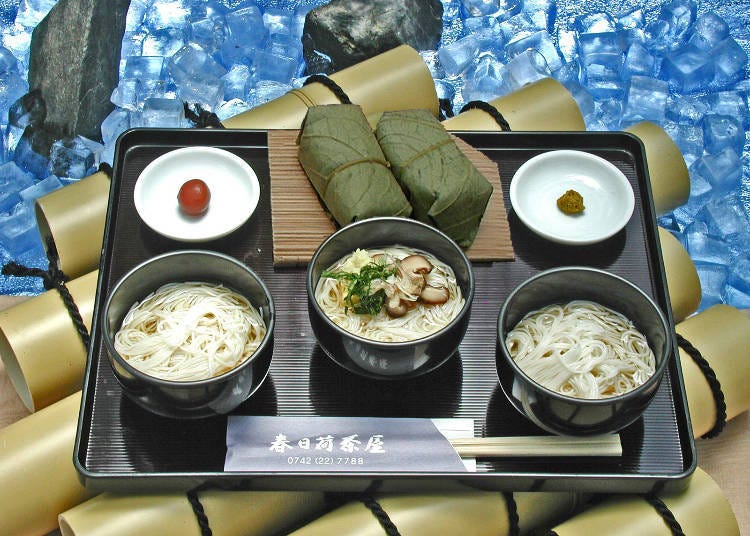 Kasuga Somen (comes with 2 kakinoha-zushi) 1220 yen (tax included)
At Kasuga Taisha, there is a special, celebratory meal called "Kaginokyo-o-zen". In accordance with ancient tradition, this traditional Kasuga meal comes with three types of somen along with umeboshi and mustard for condiments. The "Kasuga Somen" recreation of this meal is a popular menu item, only available in summer.
春日荷茶屋

Address

160 Kasugano-cho, Nara City, Nara

Nearest Station

from JR Yamatoji Line "Nara" Station or Kintetsu Nara Line "Kintetsu-Nara" Station, 11-15 minute ride on bus bound for Kasuga Taisha Honden, then a quick walk from bus stop "Kasuga Taisha Honden"; alternatively 9-13 minutes on City Outer Loop Bus, and a 10-minute walk from "Nara Kasugano Kokusai Forum Iraka-mae"


Phone Number

0742-27-2718

Hours: 10:00 AM - 4:00 PM
Closed: Mondays (April-May and October-November, no closings)
4. Kasuga Grand Shrine: Established to Protect the Heian-kyo Capital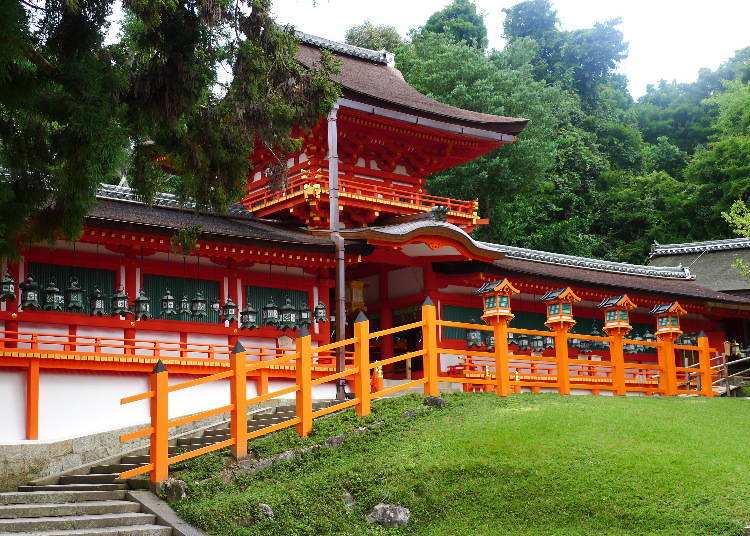 Kasuga Taisha, also known as Kasuga Grand Shrine, was established in year 768, as a prayer for the protection of the then-capital Heian-kyo and peace for its citizens. Four deities are enshrined there - Takemikazuchi no Mikoto, Futsunushi no Mikoto, Amanokoyane no Mikoto, and Himegami - and you can try praying to each of them.

To commemorate 1300 years since the capital was moved, the morning shrine services have been opened to the general public, so it is recommended to try attending that as well. The purity and beauty of the morning is a special treat.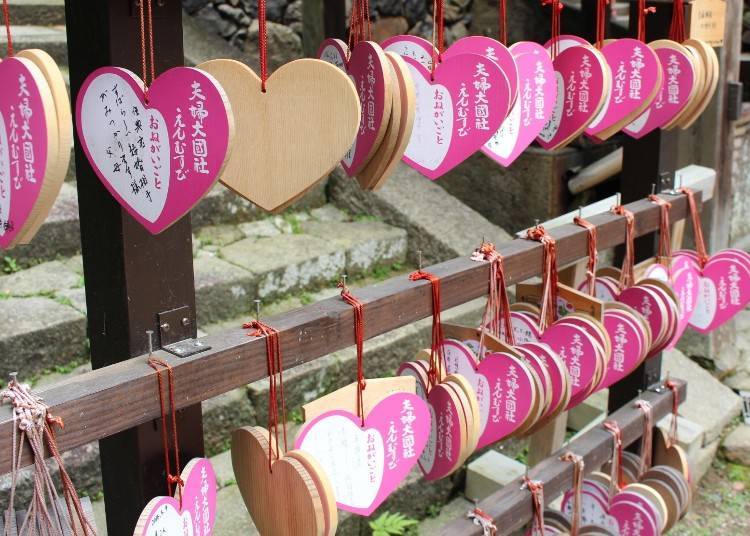 There are many subsidiary shrines within Kasuga Grand Shrine, but the "Meoto Daikoku-sha" is the only shrine in all of Japan that enshrines a married couple of Daikoku-sama statues. The shrine is said to give blessings for business prosperity and marital harmony.

The Daikoku-sama are also known as gods of luck in marriage, so there is a constant stream of people purchasing heart-shaped ema to offer as a prayer for finding a partner.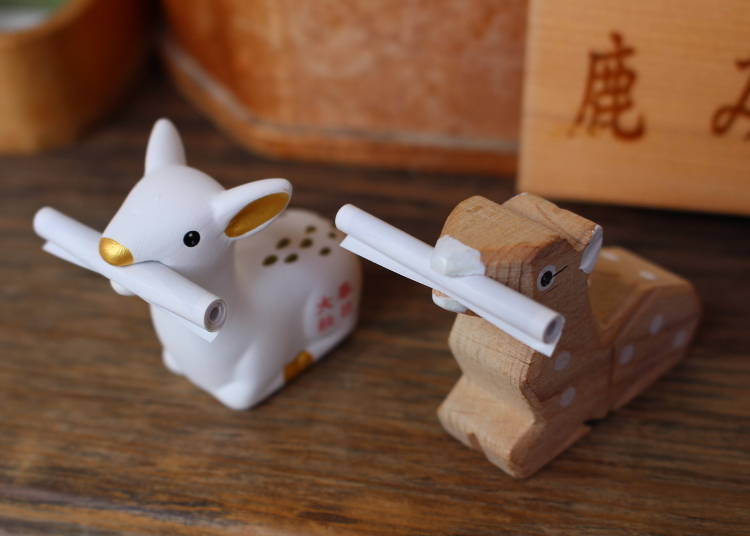 As the enshrined deity of Takemikazuchi no Mikoto is said to have ridden in from Kashima in Ibaraki Prefecture on a white deer, at Kasuga Taisha the deer are treasured and treated as gods.

Many of the omamori charms and omikuji fortunes depict deer as well, and the adorable deer shika-mikuji carrying the fortune slips in their mouths are especially popular for bringing good luck.
Address

160, Kasuganocho, Nara-shi, Nara, 630-8212
View Map

Nearest Station

Nara Station (JR Kansai Main Line / JR Yamatoji Line / JR Sakurai Line)
11 minutes by car


Phone Number

0742-22-7788
5. Kasuga-taisha Treasure Hall: Storing a Wealth of Treasures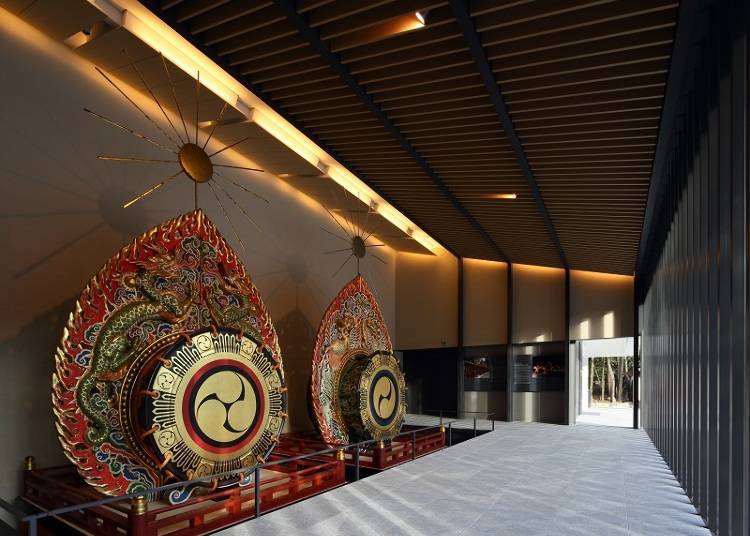 After you finish paying a visit to the Main Hall, stop by the Treasure Hall, which houses an incredible 342 items designated national treasures and 971 important cultural assets. In the Dadaiko Hall on the 1st floor are displayed the pair of dadaiko drums used in musical performances at the Kasuga Makamiya On-Matsuri festival.

At 6.5 meters high, they are some of the largest dadaiko actually used in performances in all of Japan. In the second-floor exhibition room, a daidaiko drum which is said to have been an offering from shogun Minamoto no Yoritomo, as well being an important cultural asset, is also displayed.

Many rare treasures given as offerings to the Kasuga Grand Shrine gods are on display here which you won't be able to see anywhere else.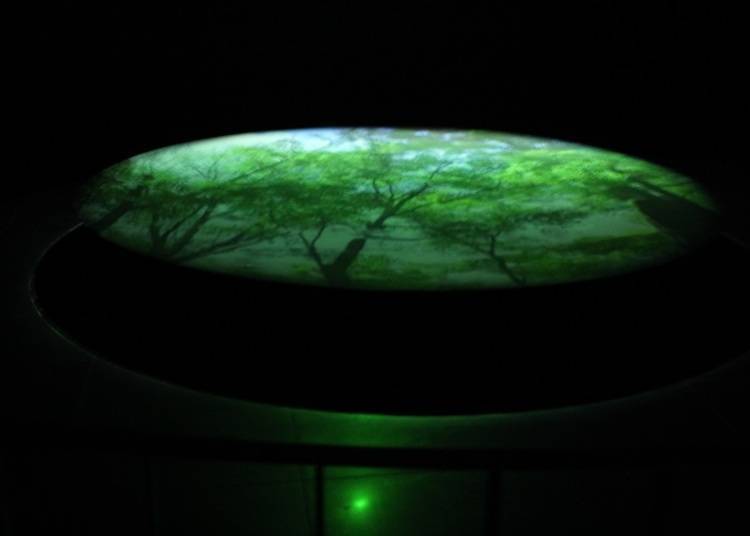 The "Kamigaki" installation space, an art expression of the Kasuga sacred ground, is another must-see feature of the shrine. "Kannabi" is a 2 minute 30 second long movie depicting the land of the gods using a water basin and the ceiling.

There are also scenes showing the Kasuga forest, where beautiful greenery shines out of the silence. "Kasuga" depicts a view of Kasuga Taisha in a many-layered lattice of wires.

Projections of the torii gates, the deer on the road leading to the shrine, the garden lanterns, and other features of the shrine will provide viewers with a strange and magical experience.
国宝殿

Address

160 Kasugano-cho, Nara City, Nara

Nearest Station

from JR Yamatoji Line "Nara" Station or Kintetsu Nara Line "Kintetsu-Nara" Station, 11-15 minute ride on bus bound for Kasuga Taisha Honden, then a quick walk from bus stop "Kasuga Taisha Honden"; alternatively 9-13 minutes on City Outer Loop Bus, and a 10-minute walk from "Nara Kasugano Kokusai Forum Iraka-mae"


Phone Number

0742-22-7788

Museum Hours: 10:00 AM - 5:00 PM
Price: 500 yen entry fee
Museum Closings: during periods of exhibition changes and other situational temporary closings
Written by: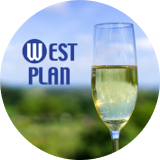 *This information is from the time of this article's publication.
*Prices and options mentioned are subject to change.
*Unless stated otherwise, all prices include tax.
Limited time offer: 10% discount coupons available now!