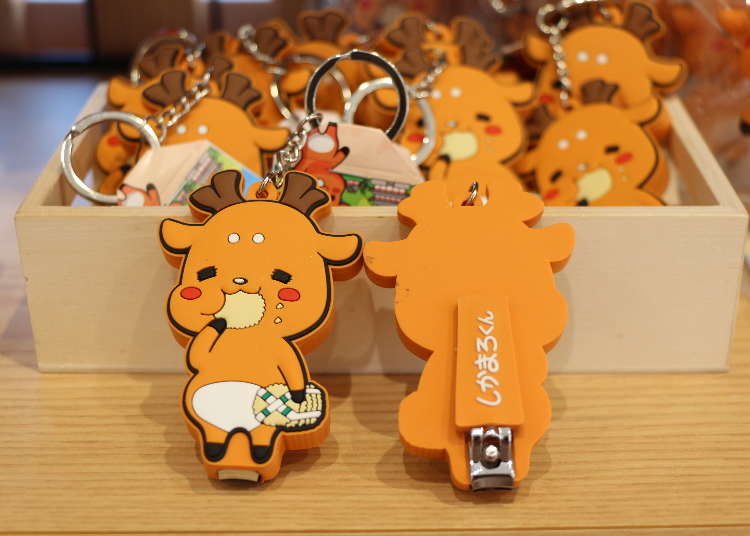 Ready to snag some cool souvenirs in Nara, Japan? There's a whole world of awesome traditional goodies and tasty treats just waiting to be discovered.
In this guide, we will explore a selection of convenient souvenir shops, ensuring you maximize both your visit and your shopping experience for authentic Nara souvenirs.
1. GOTO-CHI: Starting right at the gate of the Kintetsu Nara Station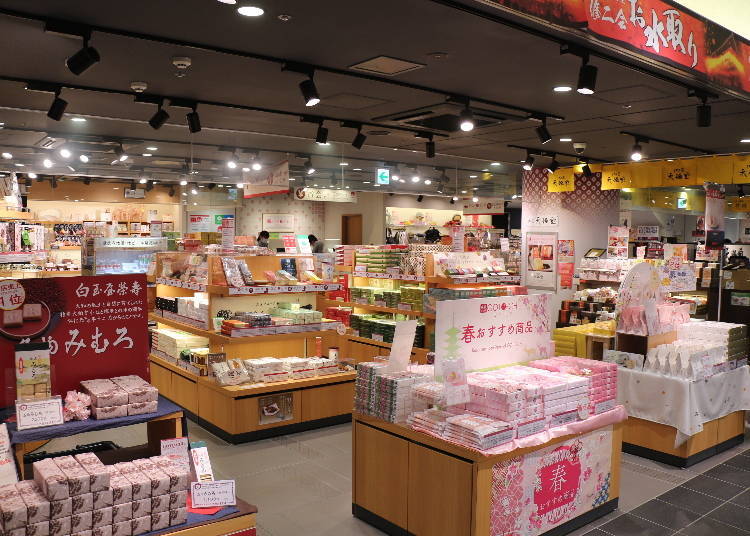 GOTO-CHI, situated in the Time's Place Nara shopping mall, is a fantastic souvenir shop in Nara. It is conveniently located in front of the East Gate on Kintetsu Nara Station, making it a popular destination for tourists seeking Nara souvenirs. Due to its proximity to the ticket gate, the shop is always bustling with visitors. They offer a wide range of reasonably priced products, including food items and various other items that foreign tourists highly sought after.

At GOTO-CHI, there are attractive offers available for shoppers. Customers who spend 5,000 yen or more are eligible for tax exemption, and those who present a "KANSAI ONE PASS" can avail of discounts on purchases of 3,240 yen or more. The store displays notations in English, Chinese (simplified and traditional), and Korean to cater to the diverse needs of its customers. Additionally, Time's Place Nara houses a currency exchange machine, providing added convenience for shoppers.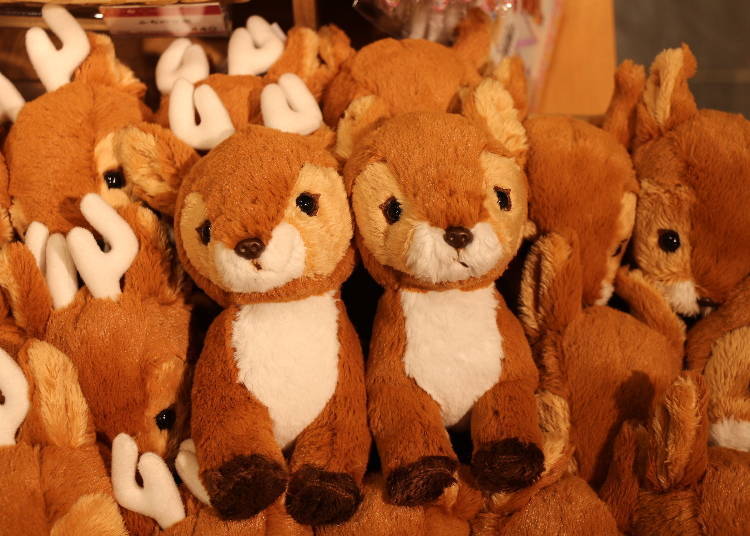 An incredibly popular stuffed animal that's sure to steal your heart! The secret to its charm lies in its adorable expression and conveniently compact size, making it a breeze to carry around. Grab this cutie for just 1,320 yen (tax included).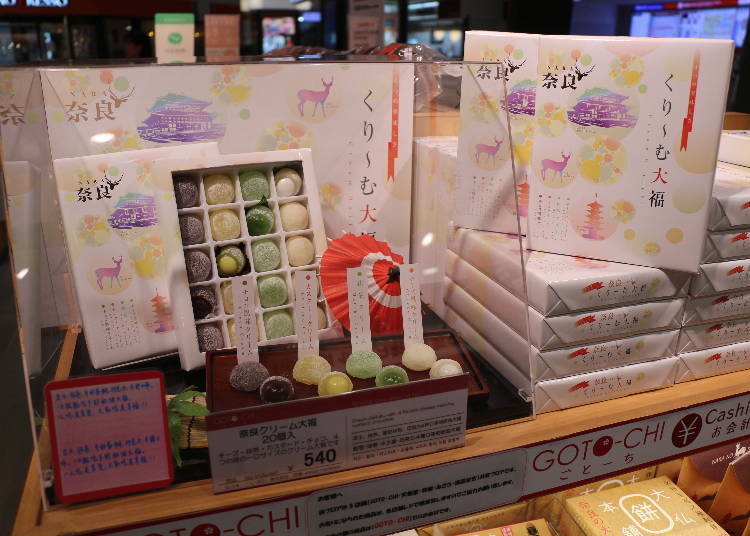 This delightful assortment of mini daifuku comes in four irresistible flavors: chocolate, custard cream, matcha, and cheese. The package features charming depictions of Nara's scenic landscapes and offers 20 pieces for an affordable price of 540 yen (tax included). It's a perfect treat to enjoy or share with friends!
GOTO-CHI Nara store exclusive "Nara Handkerchief"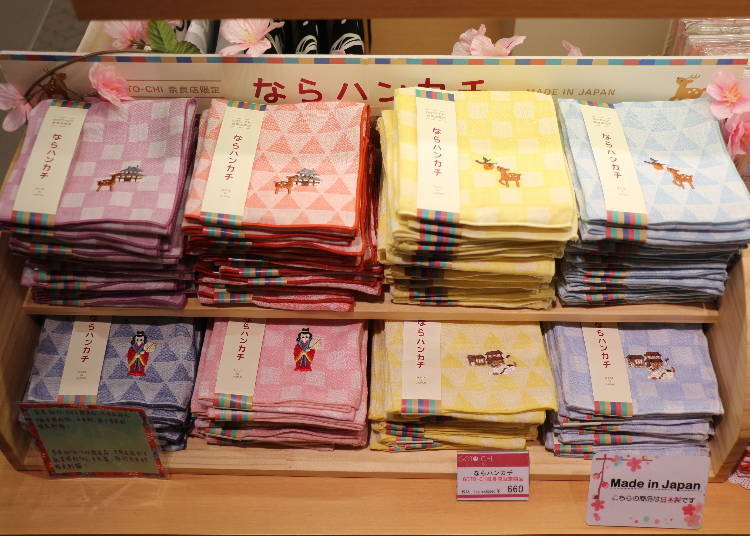 This cotton handkerchief, proudly made in Japan, showcases beautiful soft colors and exquisite embroideries of temples, deer, and persimmons. It's a delightful souvenir that particularly appeals to women. Grab one of these charming handkerchiefs for 660 yen each (tax included) and enjoy a piece of Japanese artistry.
Shikamaro-kun cookies, can of 8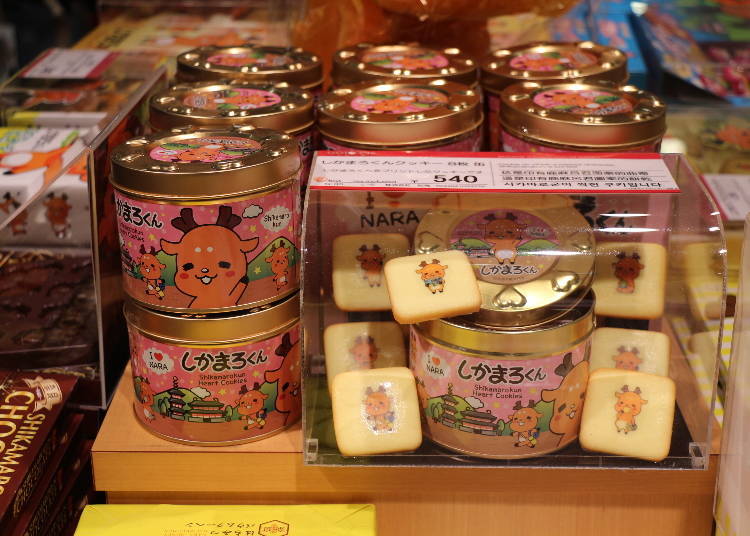 The Nara Tourism Association's adorable mascot character, "Shikamaro-kun," is featured on a can of preserved cookies, making it an adorable souvenir. Priced at 540 yen, including tax, both the cookies and the can itself contribute to its cuteness factor.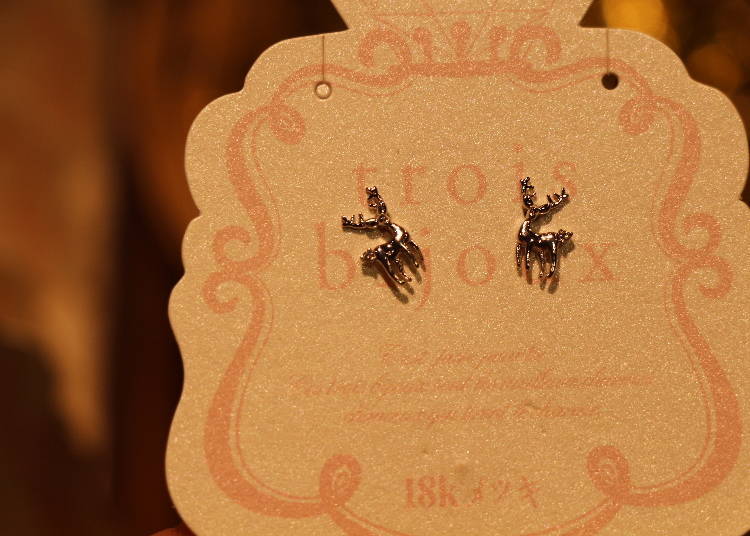 These petite and charming plastic accessories are highly sought after due to their popularity. Priced at 550 yen, including tax, they make for delightful and fashionable additions.
Shake-Shake Maro Torii Magnet and Shake-Shake Maro Daibutsuden Magnet
A magnet featuring either a torii gate or a miniature temple with an adorable swinging Shikamaro in front is adored by visitors from all over. Priced at 550 yen, including tax, this magnet serves as a beloved souvenir for tourists.
Persimmon Monaka 5 pieces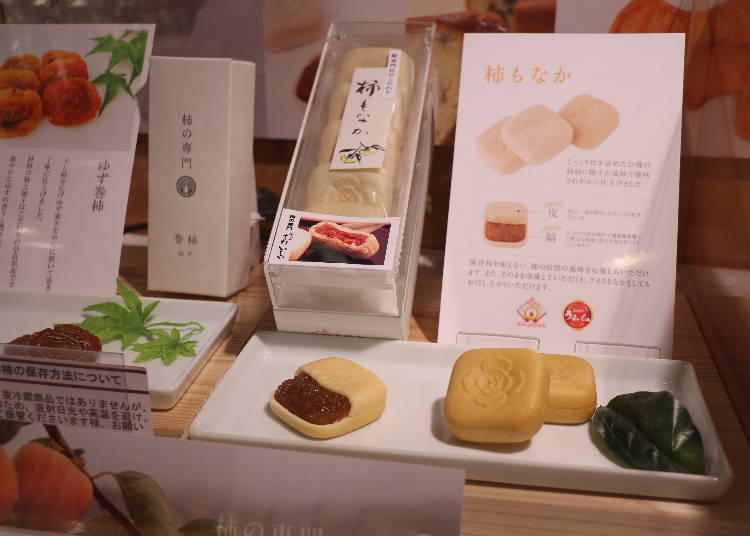 Enjoy the invigorating aroma of persimmon and yuzu, created using fruits sourced from Nara and Yoshino. This delightful fragrance has become one of the most sought-after souvenirs from Nara. Each pack contains five pieces, priced at 648 yen, including tax.
GOTO-CHI (Nara) Souvenirs

GOTO-CHI 奈良店

Address

Nara Kintetsu Nara Station Premise 29 Higashimukinakamachi, Nara, 630-8215

Phone Number

0742-26-6551

Open: 9am-8pm
Closed: Open daily
2. Nara Meihinkan: Get seven of the best souvenirs in front of Nara Park!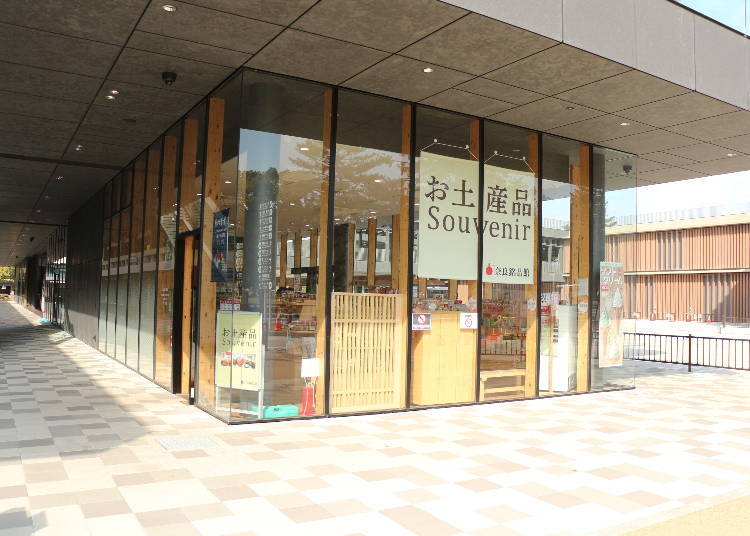 Located on the east side of Nara Prefectural Office, the Nara Park Bus Terminal was inaugurated in April 2019. Inside the terminal, you will find the newly established "Nara Meihinkan Building Nara Park Bus Terminal Store." The store's interior boasts a traditional design, creating a serene ambiance that reflects the ancient charm of the city. A flag proudly displaying the words "Nara souvenirs" is visible from the park, even across the wide road.

Within the store, an array of enticing products awaits, including Nara's specialty items, renowned confectionery, exquisite traditional crafts, original dorayaki (a type of sweet pancake), and conveniently packaged persimmon leaf sushi. Some items qualify for tax exemption when you make a purchase of 5,000 yen or more.
NARA's Fluffy Maple Custard Roll Cake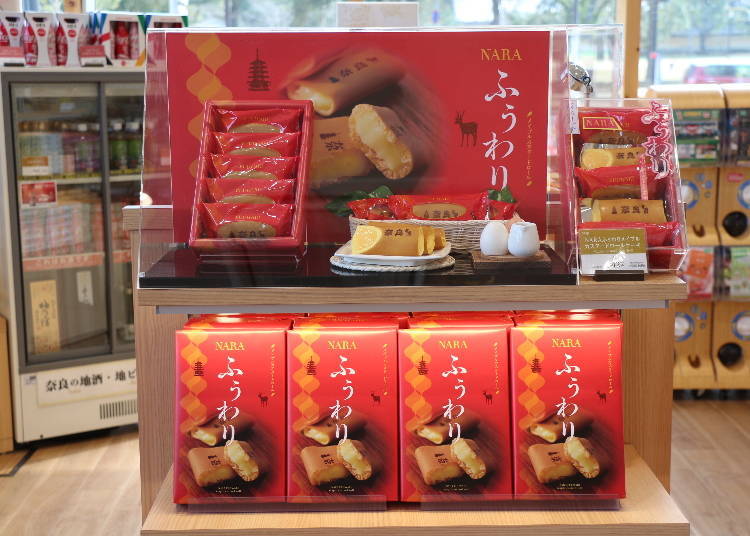 A rolled cake filled with creamy custard. This popular souvenir showcases a charming design featuring the characters for "Nara" alongside the iconic deer that symbolizes the city. Each pack contains five pieces, priced at 842 yen, tax included.
Shikamaro-kun nail clippers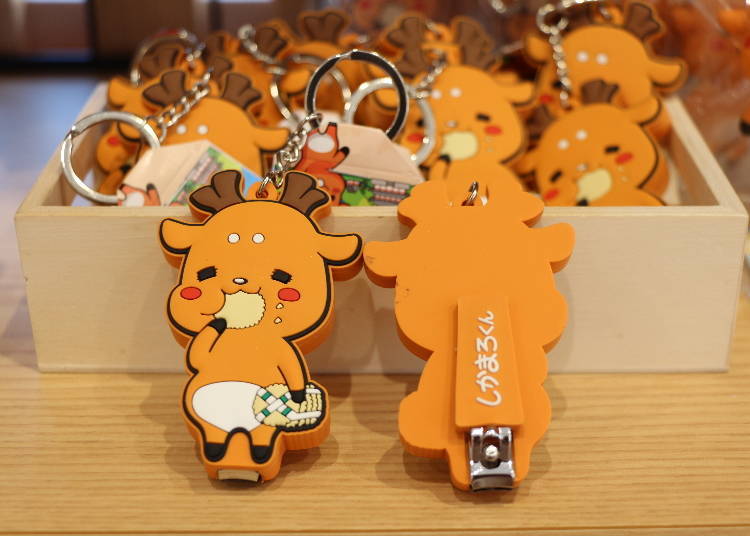 The whimsical Shikamaro-kun in the form of a dual-function nail clipper and key holder. Priced at 385 yen, including tax, this playful accessory is a delightful and practical item to have.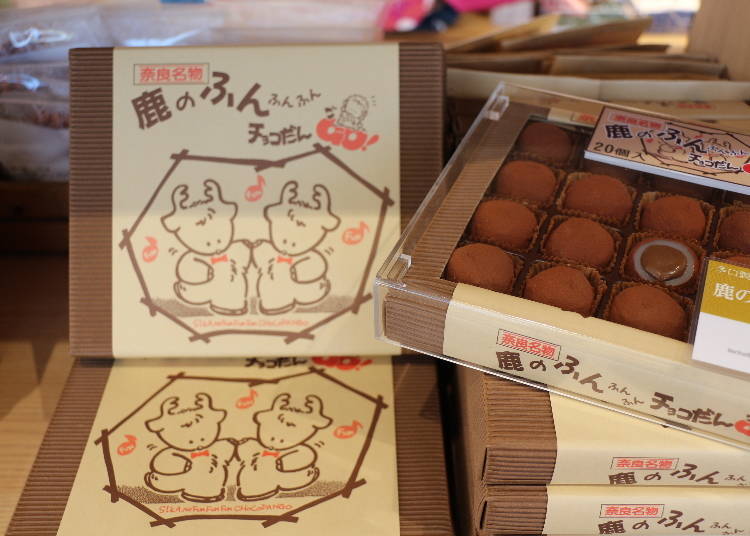 While there are numerous deer-shaped souvenirs available, the chocolate dango stands out as a unique and delectable treat offered at an affordable price. For just 540 yen, including tax, you can enjoy a set of 20 pieces of these delightful chocolate-covered dumplings.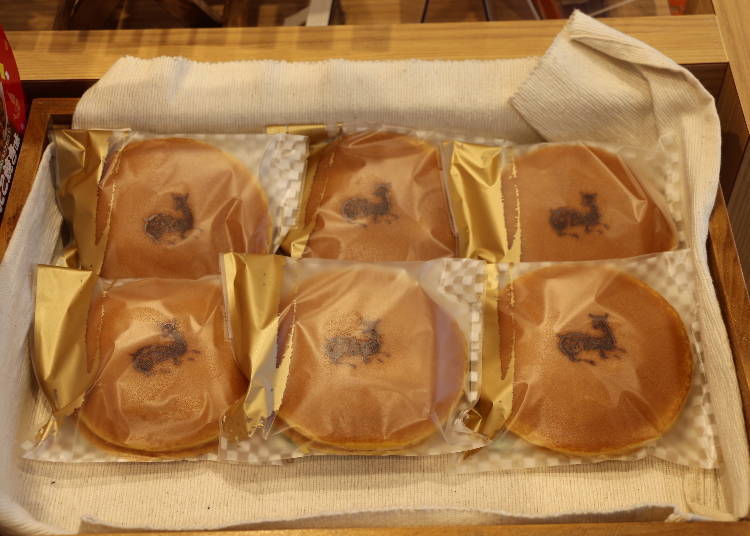 Charming "Nara Dorayaki," an adorable deer-branded dorayaki that is available for purchase individually. These single pieces are not only cute but also convenient to carry around, making them a perfect on-the-go snack. Priced at 180 yen each, including tax, these delightful treats are a must-try during your visit to Nara.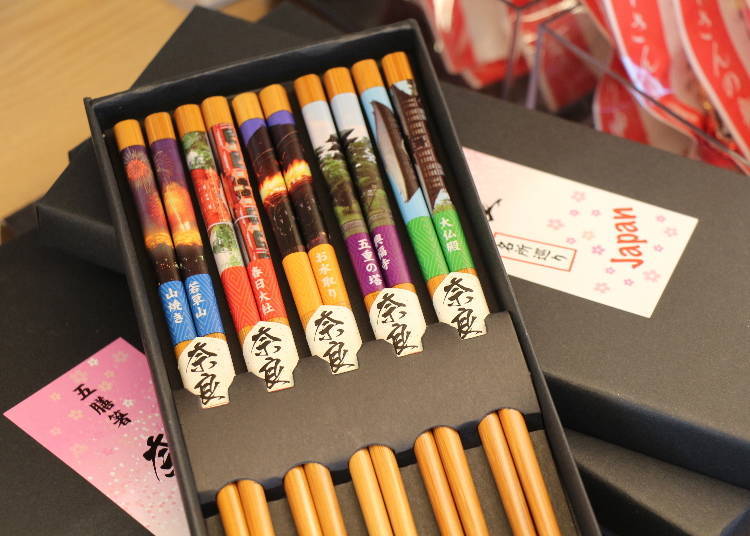 Bring home a fantastic souvenir from Nara with a box containing five sets of chopsticks, each adorned with unique decorations showcasing various attractions of the city. They make for a wonderful keepsake, even for those who may not use them for dining purposes. Priced at 550 yen, including tax, this set is an excellent choice to commemorate your visit to Nara.
Mini Lantern Magnet "Nara"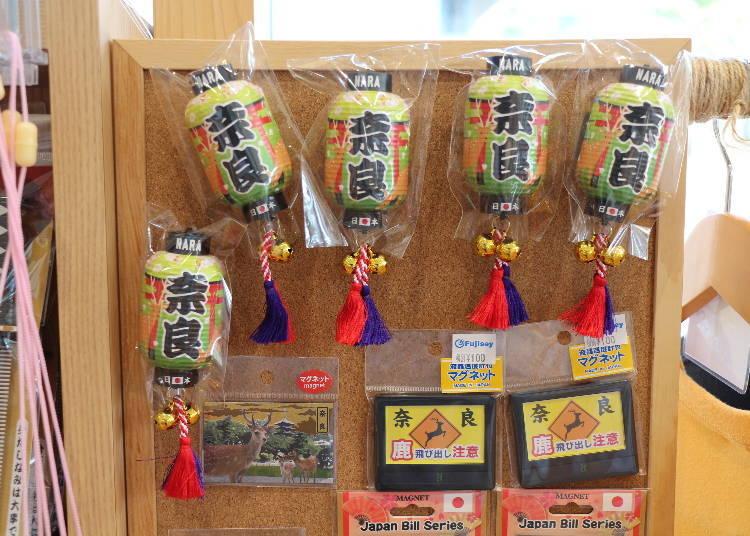 Get a lantern-shaped magnet as a cute and compact memento of your trip. Attach it at home and relive your memories of Nara. Priced at 550 yen, tax included.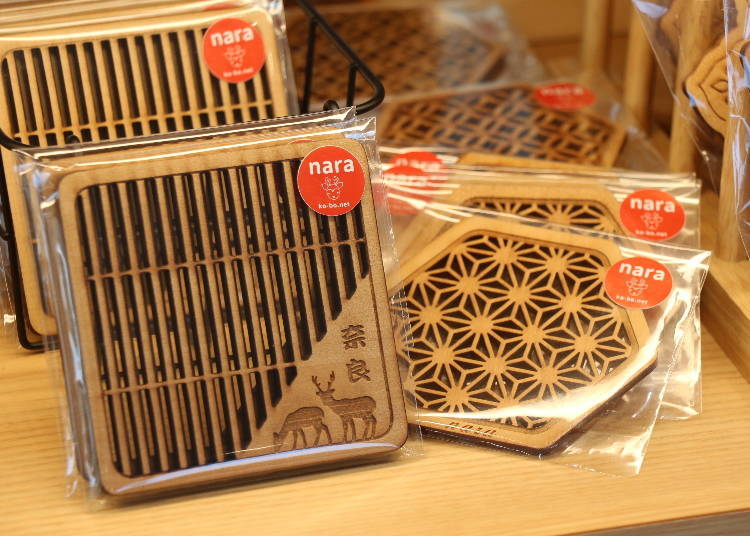 Handcrafted wooden items are highly favored by tourists, and these coasters are no exception. As a thoughtful and practical souvenir or gift, they are sure to please. Priced between 935 and 990 yen, tax included, these coasters are both aesthetically pleasing and useful additions to any home.
奈良銘品館 奈良公園バスターミナル店

Address

1F Nara Park Bus Terminal West Building 76 Noboriojicho, Nara, 630-8213

Phone Number

0742-24-8101

Open: 10am-6:30pm (times vary depending on the season)
Closed: Open daily
3. Ezuya: The 6 best Nara souvenirs at this character souvenir shop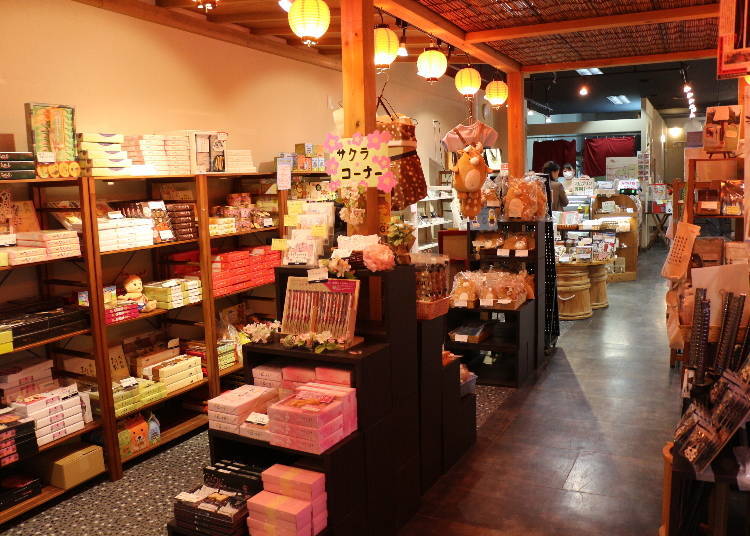 Located in "Mochi Idono Center Gai," a shopping street that intersects Sanjo Street to the east of Kintetsu Nara Station, is a souvenir shop that opened 11 years ago under the name "Nara Kuta Shop," initially offering Nara character-themed products exclusively. Over time, the store has expanded its range to include a diverse selection of items. Being situated in a bustling shopping district, the shop attracts numerous foreign tourists who have the opportunity to indulge in various offerings, including the shop's refreshing shaved ice and cups of Nara's renowned sake, "Haruka."

For convenience, the store offers tax exemption on purchases exceeding 5,000 yen, and many products are labeled with English notations, catering to the needs of international visitors.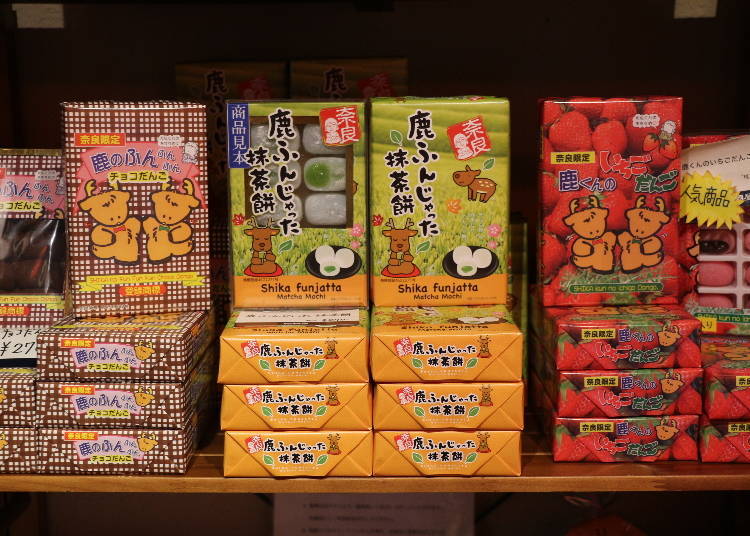 If you're looking to purchase sweets in bulk, these compact and affordably priced treats are an excellent choice. For just 270 yen, including tax, you can get a set of 10 pieces. This option is perfect for those who want to stock up on delectable sweets without breaking the bank.
Akashiya's new writing brush "Koto Sakura"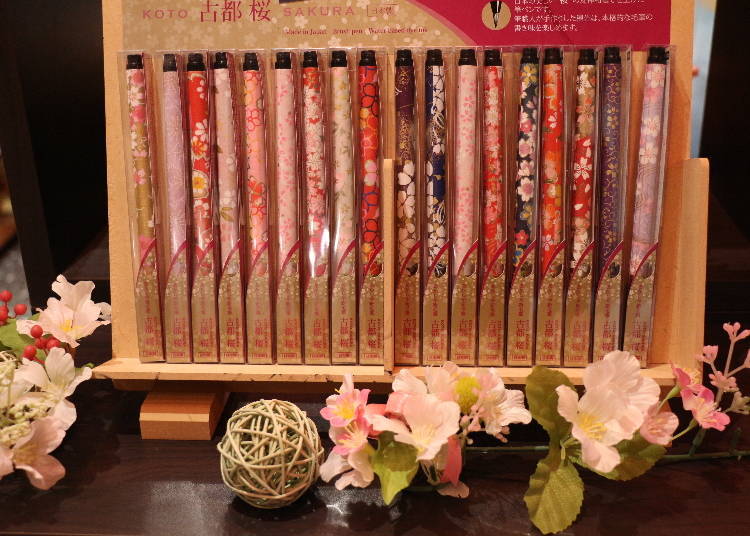 An elegant brush pen adorned with beautiful Japanese designs. It is a delightful addition to your collection or a wonderful gift option. Priced at 550 yen each, including tax, this brush pen offers both aesthetic appeal and functionality.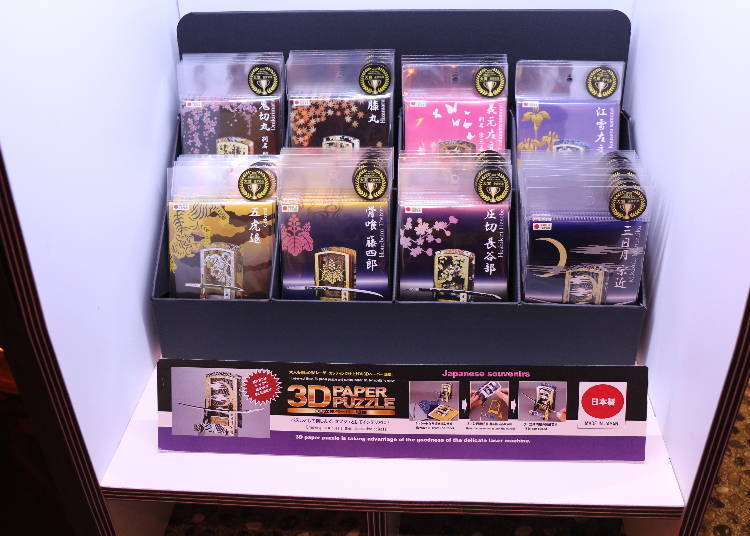 Enjoy Japanese vibes and culture with a beautiful 3D paper craft decoration. Priced at 1,650 yen each, including tax.
Deer lamp (white/red/coffee brown)
The souvenir made by the beloved shop owner who loves Asuka is popular. It's a deer lamp created with a 3D printer and laser processing machine at "Asuka Omoide-do." Each lamp costs 800 yen (including tax).
Polished chopsticks "Deer and Wakakusayama"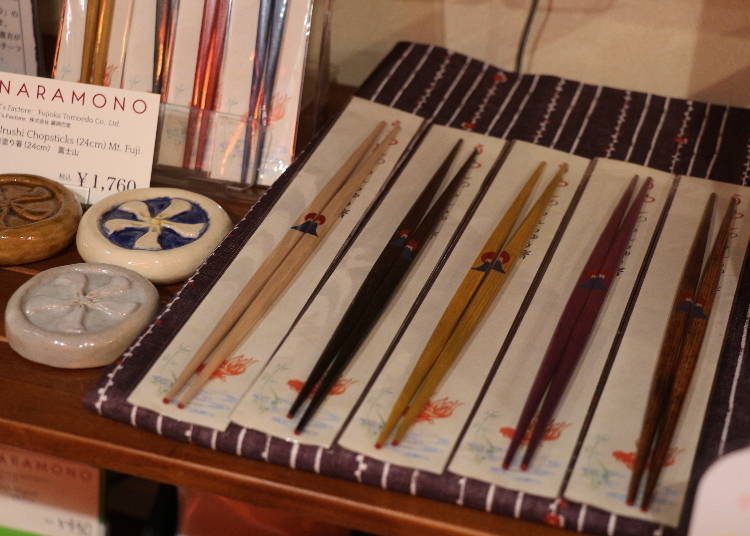 The lacquered chopsticks made in Tenri, which are sought after by foreign tourists looking for high-quality and original souvenirs, are very popular. Each pair costs 1,980 yen (including tax).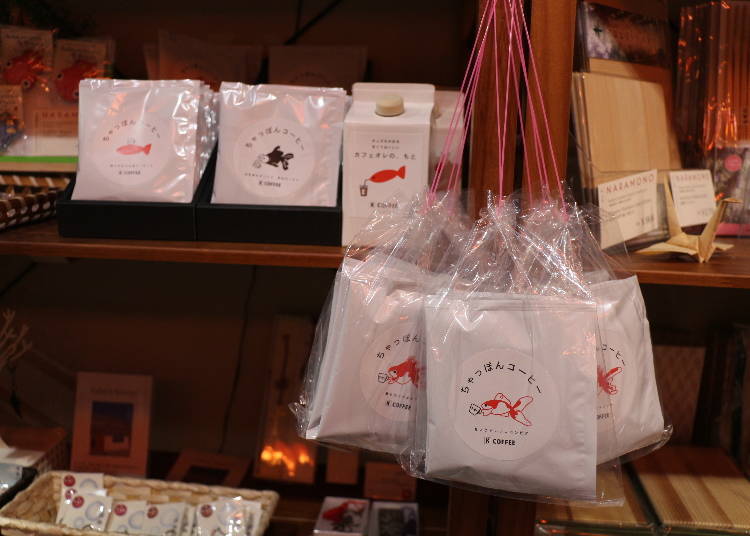 The Coffee Bag set offered by the popular "K COFFEE" in Yamatokoriyama, a town known for its goldfish breeding, is in high demand. It is highly unique, as the set comes packaged in a bag adorned with a goldfish logo. The price for the set is 648 yen (including tax).
絵図屋

Address

5 Mochiidonocho, Nara, 630-8222

Phone Number

0742-23-3131

Open: 11am-7pm
Closed: Open daily
Nara attracts numerous tourists from both Japan and overseas, and the city boasts a diverse range of local products and souvenirs. In addition to the three stores mentioned earlier, there are numerous others located near the station and various tourist attractions. Explore and discover your personal favorite among the available options!

*Please note that the information provided is based on April 2020.
*This information is from the time of this article's publication.
*Prices and options mentioned are subject to change.
*Unless stated otherwise, all prices include tax.
Limited time offer: 10% discount coupons available now!