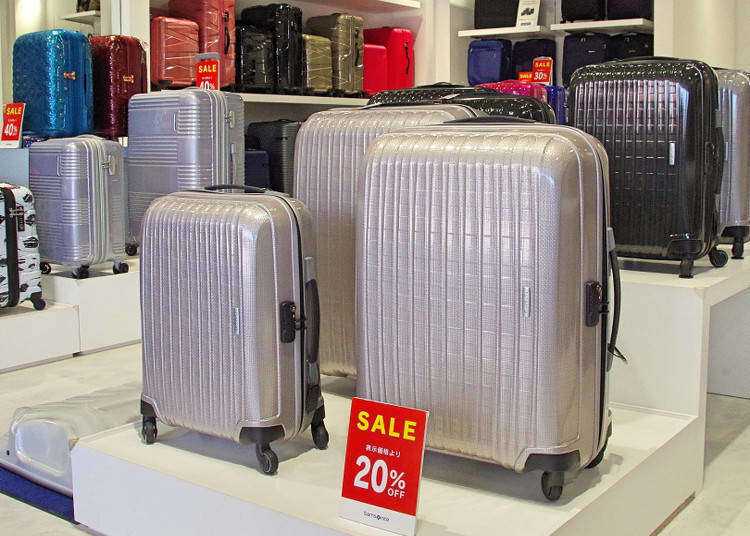 Kobe-Sanda Premium Outlets is the largest outlet mall in western Japan, with around 210 stores.

This Japanese outlet mall is located in the northern edge of Kobe City, however it is in a favorable place close to the interchange of Chugoku Expressway, Sanyo Expressway, Shin-Meishin Expressway and Rokkokita Toll Road, and has a large free parking area that fits 4,800 vehicles.

There are direct bus routes from major stations in Osaka and Kobe. Also from JR Sanda Station and Kobe Electric Railway Sanda Station, there are direct buses that run daily.
Kobe-Sanda Premium Outlets: Open and Stylish Environment that Makes Shopping Fun!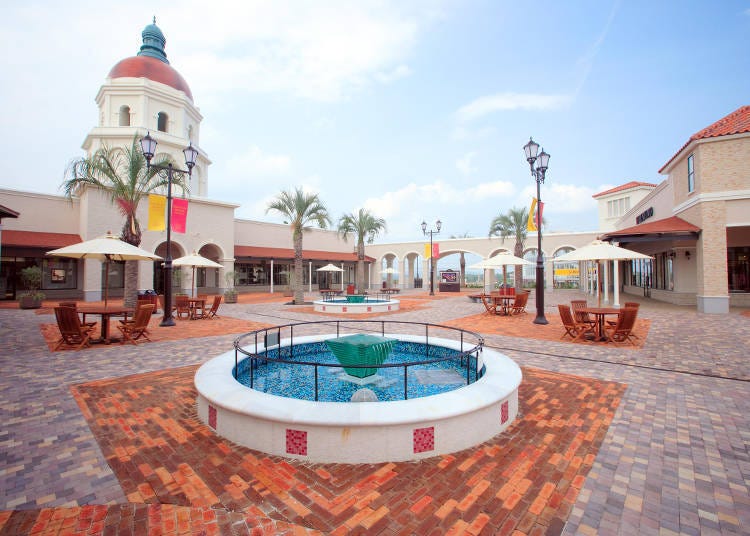 Photo provided by Kobe-Sanda Premium Outlets
In the mountains located a little away from Kobe's central area is Kobe-Sanda Premium Outlets. The outlet mall is modeled after the luxurious residential area in the outskirts of Los Angeles, Pasadena, which will let you feel like a celebrity shopping in an open area.

Walking around the mall you will see many brand shops. Even if you are not familiar with brands it is not a problem. You are bound to find a brand you known.

Also seeing 20% to 30% discounts is normal, you will see 50%, 60% and even 70% discounts, which will make any shopper get excited. The large facility has tables and benches in various places, so you can take a break when you need to.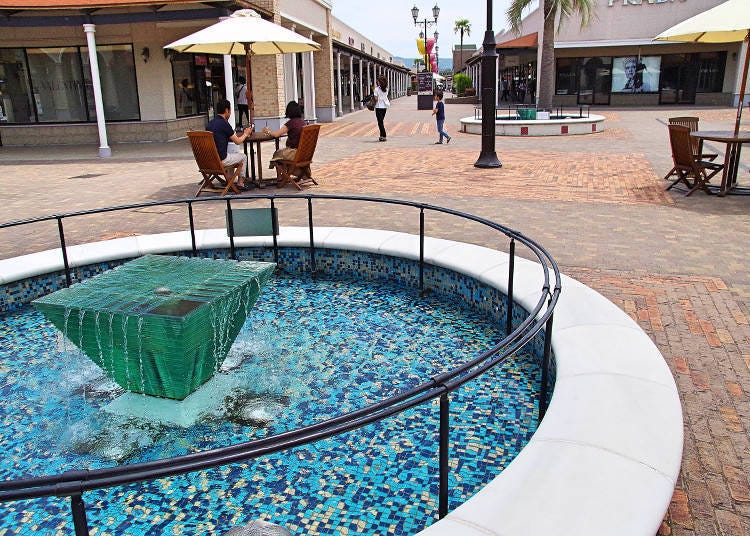 We would like to cover all the shops, however since there are so many, here are 5 brand shops that are popular with foreign visitors.

(Please note that the items and price in the pictures may have changed since we interviewed the stores.)
1. Zwilling J.A. Henkels: For Kitchen Goods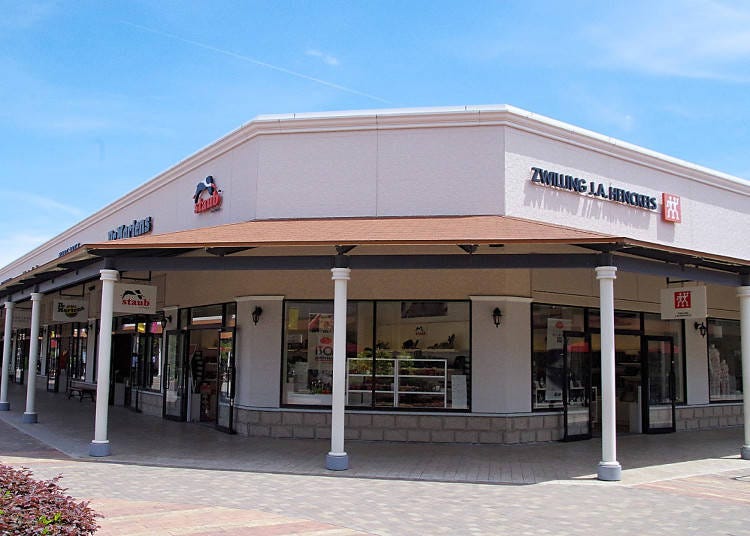 Looking at kitchen goods stimulates your imagination. It makes you want to cook something delicious for someone you care for and makes cooking even more enjoyable.

Zwilling J.A. Henkels is a long-established brand that provides kitchen goods that make you feel that way. The popular stainless pot set is easy to use and has a stylish design.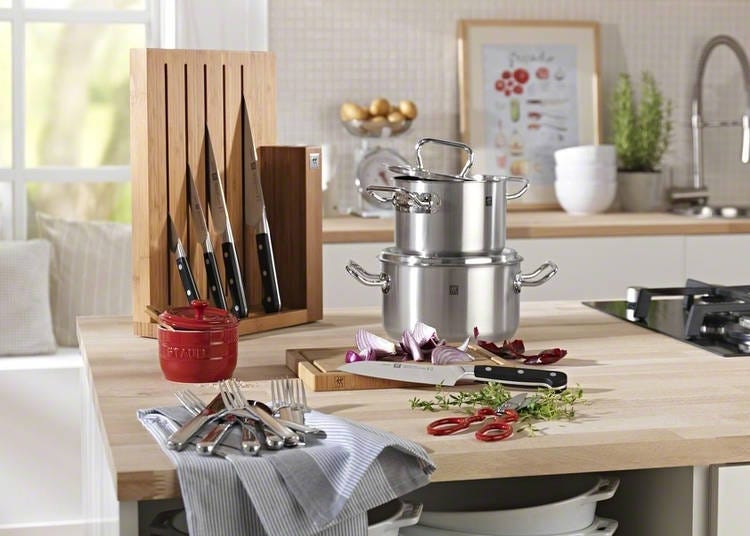 In the store they have enameled cast-iron pots by Staub. Currently enameled cast-iron pots are hot items in Japan, because it can be used for waterless cooking.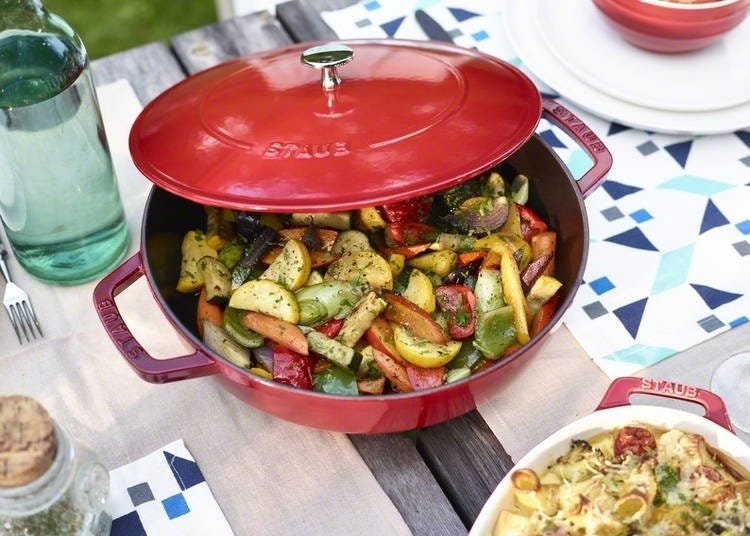 Photo provided by Staub
They also have sharp knives with excellent hygiene and other goods that you will want for yourself or for perfect gifts. The best part is you can buy all these wonderful products at a discount price, which is great for cooking enthusiasts.

Zwilling J.A. Henckels
Telephone: 078-595-8200
2. Adidas: World Famous Sportswear Brand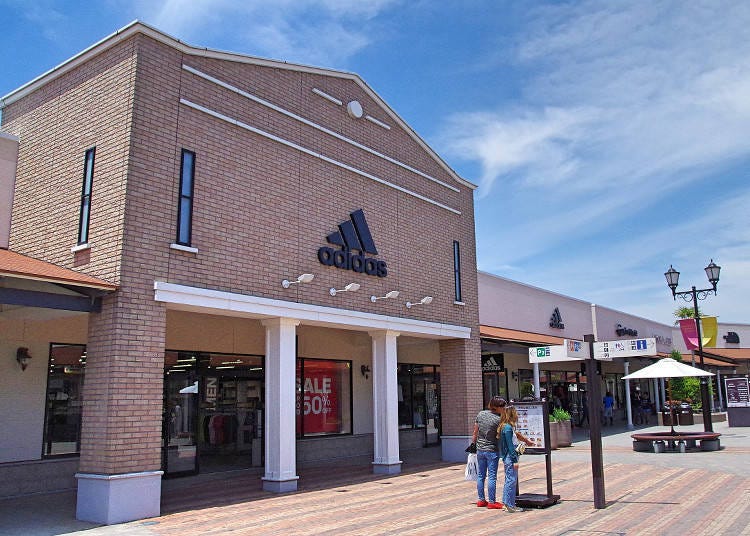 The world famous sporting goods manufacture Adidas's outlet shop. The shop gets many visitors, since you can purchase popular goods at a discount price. The store is spacious and has a nice lineup. The shoe section with 8,000 pairs of shoes is glorious.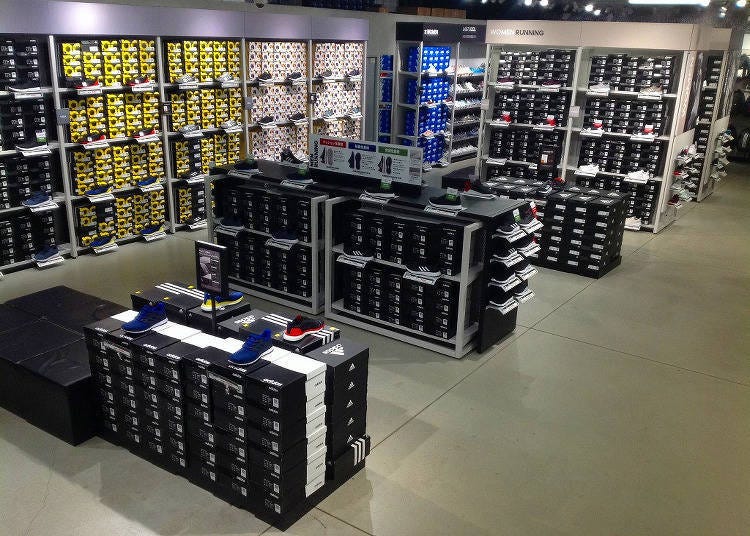 Photo provided by Adidas
They have a great selection of sportswear, bags and small goods, but the most popular items are the outlet mall limited goods. You might find a great deal here. Sometimes they have amazing sales, so we strongly recommend stopping by.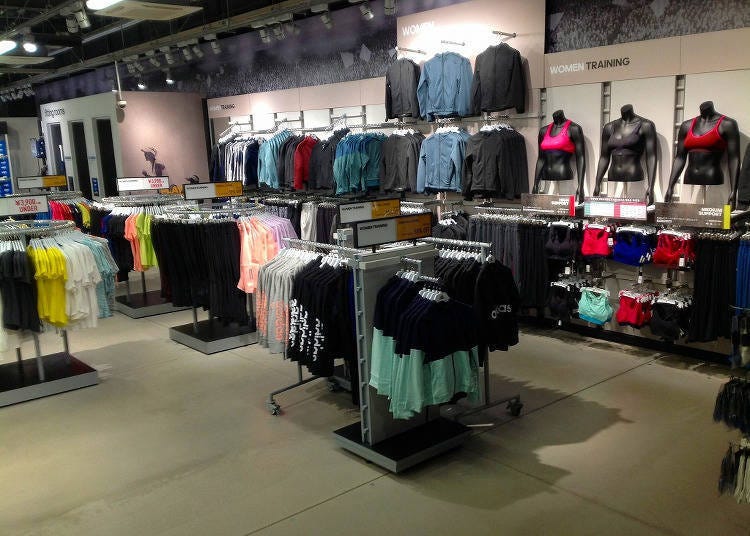 Photo provided by Adidas
Adidas Kobe-Sanda Premium Outlets: TEL 078-983-3893
3. Anna Sui Mini: Anna Sui's Children's Clothes Brand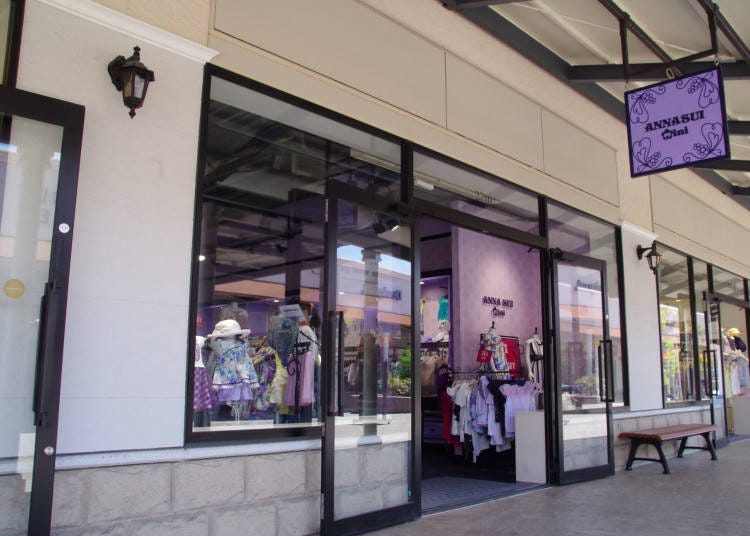 Anna Sui Mini is the children's clothes brand for the Anna Sui, which has diehard fans. They suggest new faction to girls with key words such as dreamy, classic & elegant, and sweet & grunge.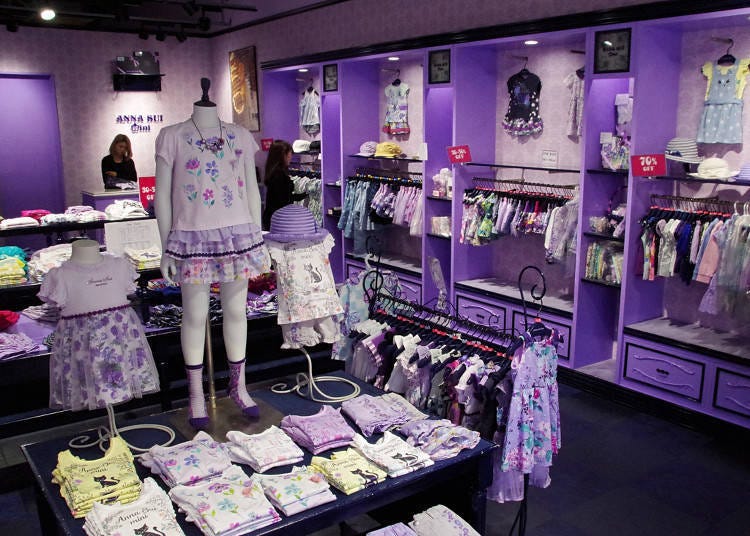 The store is decorated with the brand color purple, and provides an atmosphere that makes girls happy who has interest in fashion. They have tulle style dresses on display, and the shop gives a fun shopping experience to girls and parents. They have cute animal style designs, and the cat design is most popular.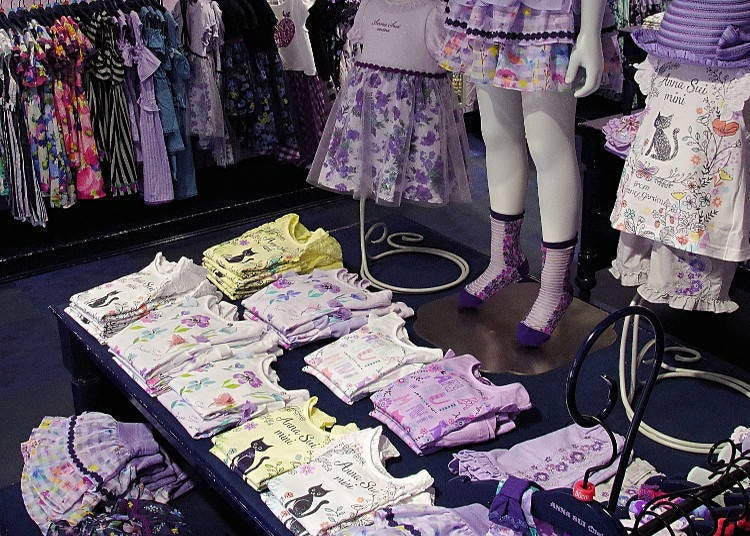 They have 50cm clothes for infants to 160cm (although limited) clothes.

Anna Sui Mini Kobe-Sanda Premium Outlets: TEL 078-595-8850
4. UGG®: Popular Classic Style Footwear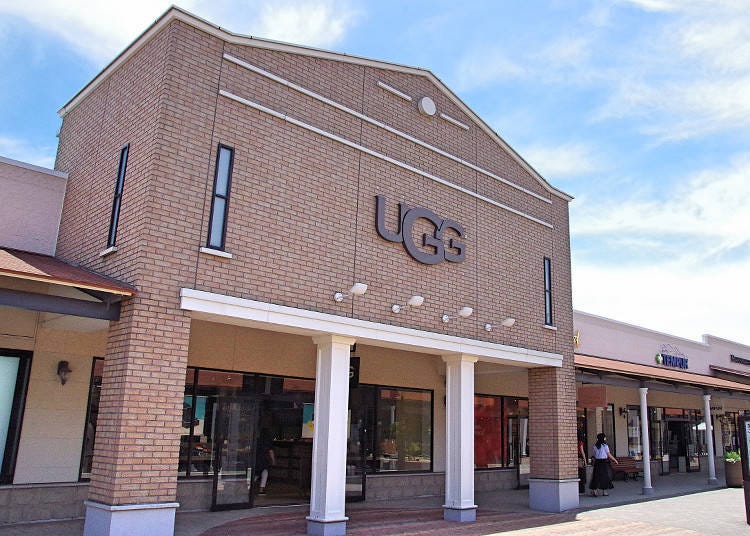 The world famous shoes brand UGG® is known for their stylish design. The world trend they created with sheepskin boots is still fresh to the memory. Their soft and comfortable sheepskin boots have been popular since their inception.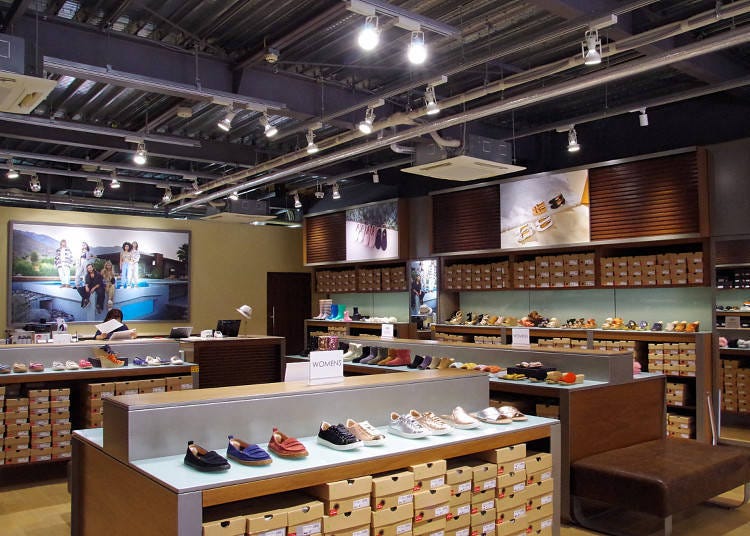 70% of the customers are female, however they also have fashionable men's sandals. With a lineup that matches each season and outlet limited items, it might be hard to figure out what you want. In that case feel free to ask the staff for help. They have English and Chinese speaking staff, to assure an enjoyable shopping experience.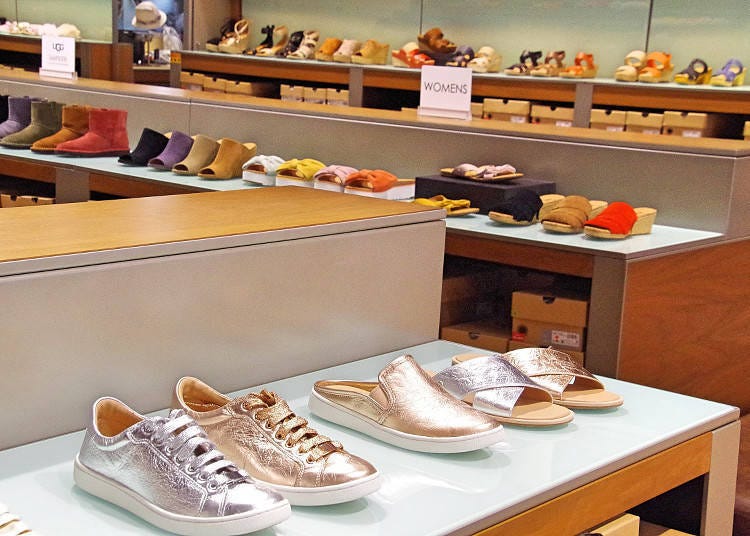 UGG® Kobe-Sanda Premium Outlets: TEL 078-597-6648
5. Samsonite: Travel Goods Manufacturer Cherished Around the World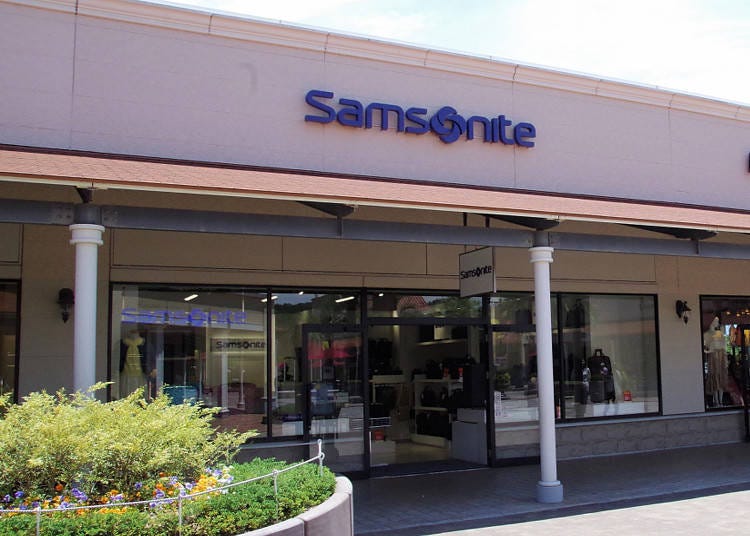 After all your purchases, you will most likely want a bag. If you are going to buy a new bag, you probably want one that is light, durable and nice looking. Samsonite is a travel goods manufacturer that has been approved around the world.

At Kobe-Sanda Premium Outlets, they have a great selection, such as hard case suitcases and leather bags, and with plenty of items in stock.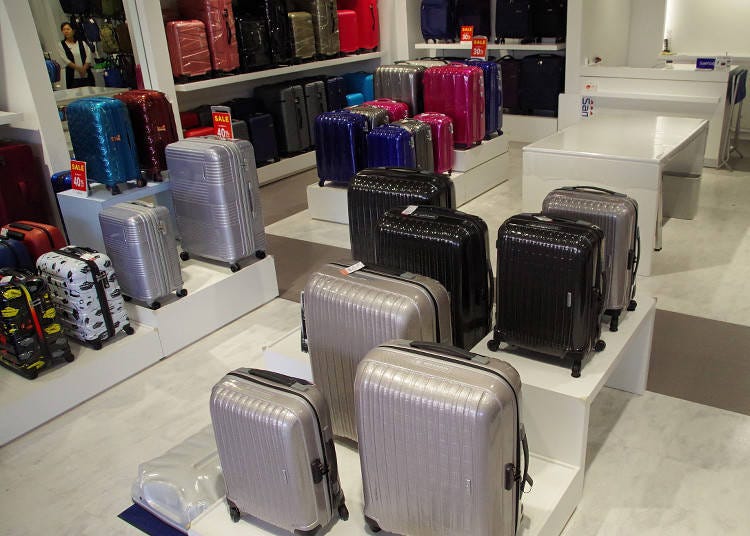 To find a bag, you really need to see and feel it. The staff will explain details of the bags such as weight, durability and usability, so you can find the bag that matches your needs.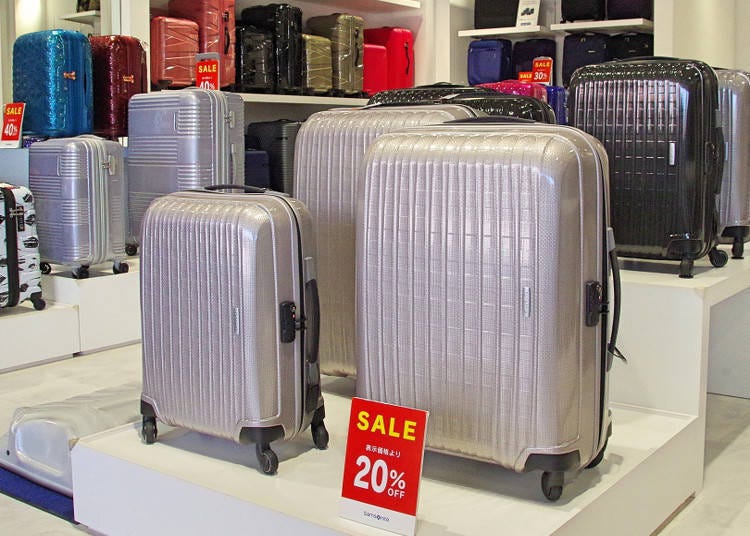 Samsonite Kobe-Sanda Premium Outlets: TEL 078-986-7545
6. Chawan: Popular Japanese Food Restaurant and Cafe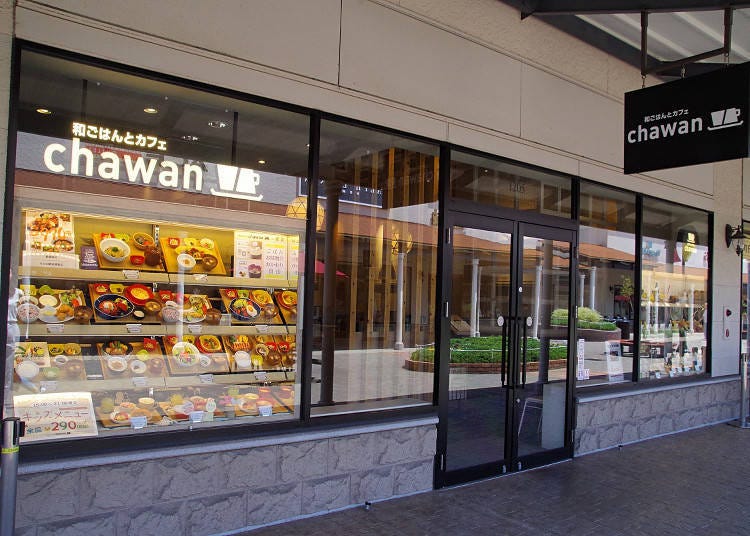 The outlet mall also has many delicious dining facilities. They have food courts to individual restaurants. All locations are popular and delicious but, we strongly recommend the Japanese Food and Cafe chawan. On the weekends and holidays, there is always a line. This is the only branch in Kansai so it's understandable that they have a line.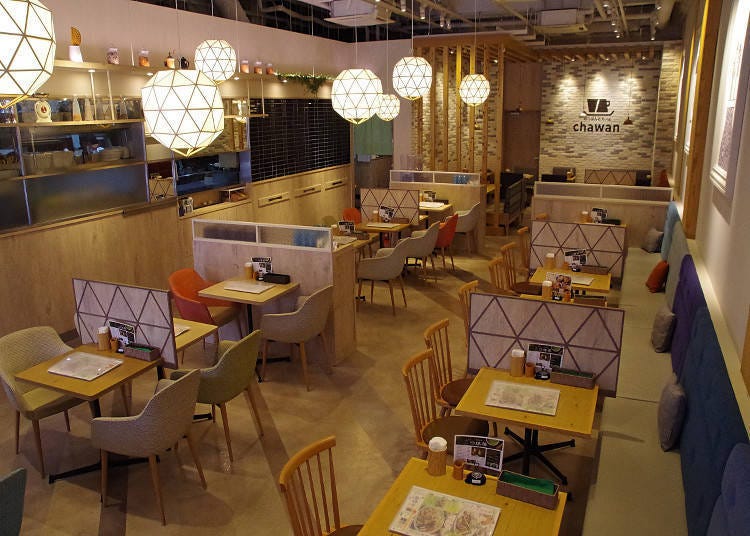 The menu have large pictures and it is written in foreign languages, so you can order without much trouble even if you don't know Japanese. The most popular dish is the "roast beef over rice served with grated Japanese mountain potato."

The roast beef with strong umami and soft-boiled egg. The grated Japanese mountain potatoes on a separate plate, so you can add it in as you eat to change the flavor.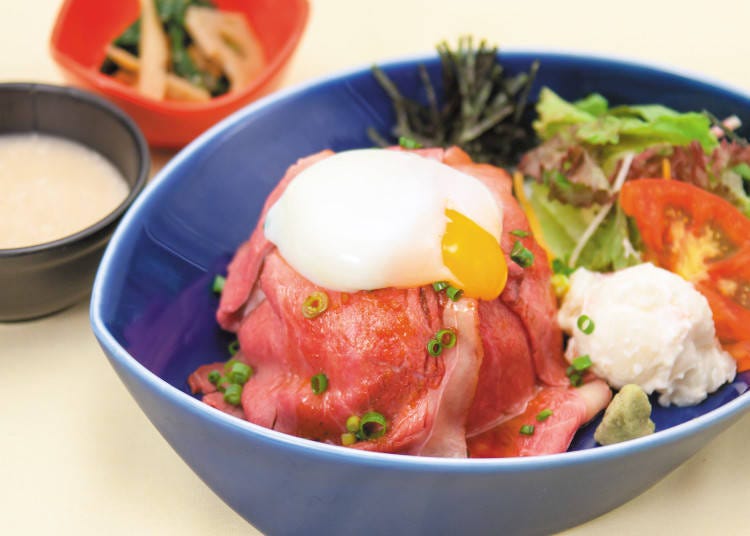 Photo provided by Japanese Food and Cafe chawan
After lunch time it is cafe time. They have tapioca drinks to deserts made with matcha, which is another reason to their popularity with foreign visitors. The Matcha Tiramisu uses carefully selected first-grade tea from Oyaizu Tea in Shizuoka Prefecture, and has lots of fruits inside. We are sure you will be satisfied.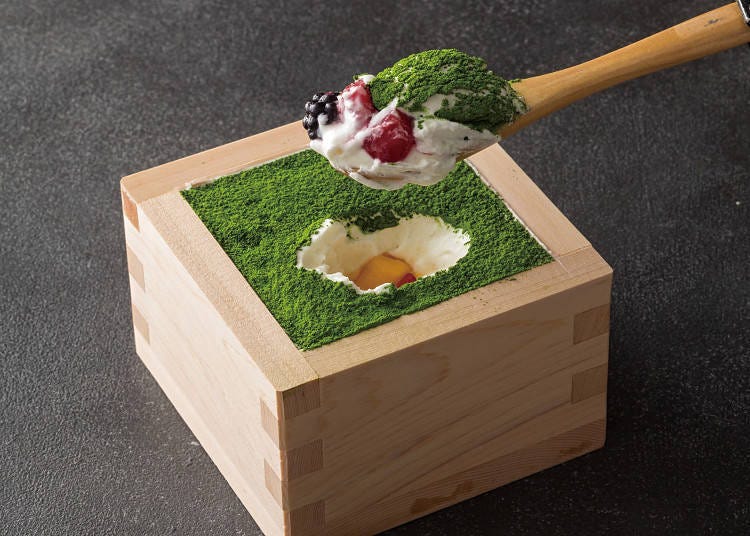 Photo provided by Japanese Food and Cafe chawan
Chawan Kobe-Sanda Premium Outlets: TEL 078-983-5865
At Kobe-Sanda Premium Outlets there are about 210 stores, so the facility is quite large. It's nice that they have chairs and tables throughout the facility where you can rest at. There is even a playground for kids, so many people plan to stay at the mall for the full day.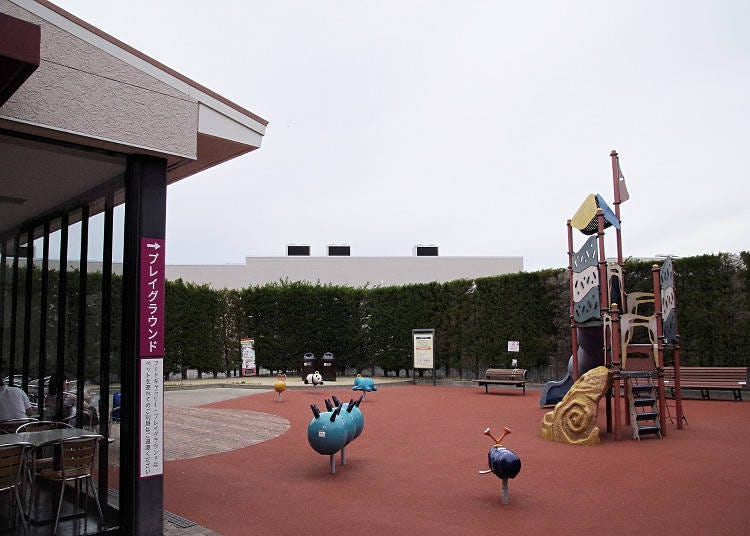 The charm of outlet mall is the discount, but there is a way to get more discounts. The first thing to do is head to the Information Desk. If you show your passport here you can get a discount coupons.

The discount coupons are only in Japanese, but every foreign visitor can use this. All you have to do is show the coupon when you are making your payment. Each store provides discounts based on their own rule. You can make payments with various credit cards and Union Pay cards.
KOBE-SANDA PREMIUM OUTLETSⓇ

神戸三田プレミアム・アウトレット

Address

Hyogo, Kobe, Kita-ku, Kōzudai, 7-chōme−3 651-1515

Nearest Station

Access (Car): About 3.5km from Chugoku Expressway Kobe-Sanda Interchange, about 1km from Rokko-Kita Toll Road Osawa IC
Access (train): 20 minutes by bus from JR Sanda Station
Access (bus): About 50 minutes by bus from JR Sannomiya Station*through JR Shin-Kobe Station, about 75 minutes from JR Himeji Station (Shinki Bus/operates on Saturday, Sunday and holidays), about 70 minutes from JR Osaka Station (West JR Bus/operates daily), about 90 minutes from Kintetsu Osaka Abenobashi Station (through Nanba OCAT, Osaka International Airport) (Kintetsu Bus/operates on specific days), about 120 minutes from JR Tokushima Station (Tokushima Bus/operates on specific days), about 150 minutes from JR Okayama Station (Ryobi Bus/operates on specific days), about 189 minutes from JR Takamatsu Station (Kotohira Bus/operates on specific days)


Phone Number

078-983-3450

Hours: Shops / Food Gallery 10:00 a.m. - 8:00 p.m., Restaurants 11:00 a.m. - 21:00, Cafe 9:30 – 20:00, may change depending on the season
Closed: Once a year (3rd Thursday of February)
Services for foreign visitors: floor map (English and parts in simplified Chinese), phone translation service, Union Pay payment terminal, duty free (*not all shops)
Official site: https://www.premiumoutlets.co.jp/kobesanda/
Text by:Hifumi Isokazu
*This information is from the time of this article's publication.
*Prices and options mentioned are subject to change.
*Unless stated otherwise, all prices include tax.