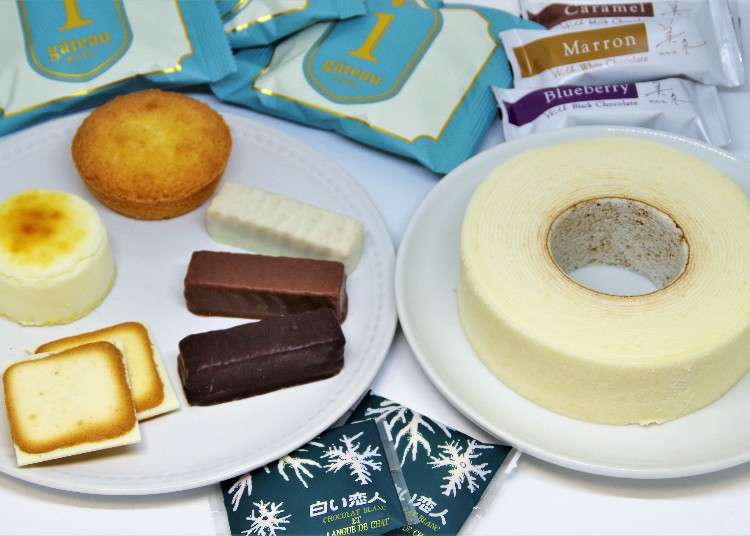 ISHIYA's 'Shiroi Koibito' cookies are by far one of the most popular souvenirs one could find in Hokkaido. But despite being famous for Shiroi Koibito, ISHIYA boasts several other excellent confections, too!

In this article, travel creator Nobuka Kawashima, an expert in Hokkaido travel information, compares various ISHIYA sweets to curate a list of her top 5 recommendations. In addition to the classic Shiroi Koibito, she highlights several other irresistible souvenir sweets you won't want to overlook!
Travel Professional Nobuka Kawashima has visited every city, town, and village in Hokkaido!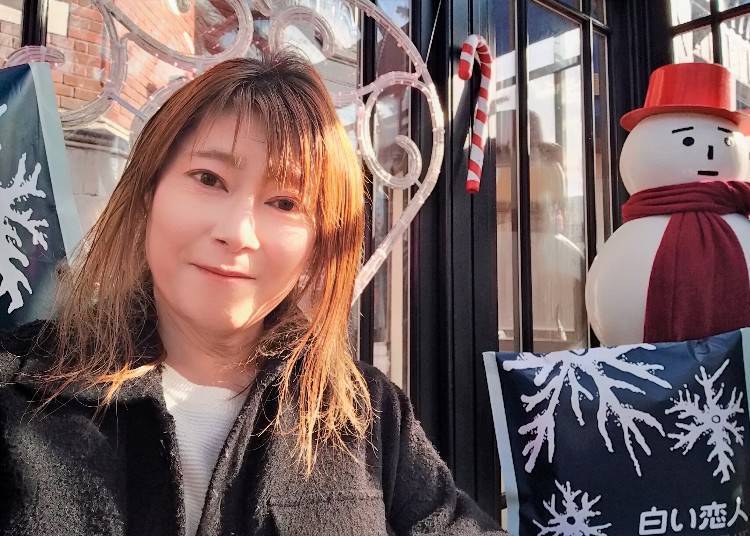 Travel creator Nobuka Kawashima at Shiroi Koibito Park, a theme park dedicated to this beloved confectionary
Nobuka Kawashima is a travel creator based in Sapporo, Hokkaido, Japan. She has worked as a reporter, photographer, writer, and editor on Hokkaido-related travel and food articles for LIVE JAPAN, as well as a number of other tourism websites and travel magazines, since 2009. She has worked on over 1,000 pieces and is a true professional in travel blogging.

She also boasts the title 'Hokkaido Tourism Master,' awarded to Hokkaido tourism experts by the Hokkaido Chamber of Commerce and Industry, as well as national qualifications as a 'Domestic Travel Service Supervisor,' allowing her to conduct tours in Japan. On top of that, she's also visited every 179 cities, towns, and villages of Hokkaido in her spare time, making her a true travel connoisseur of the region with her extensive first-hand knowledge.
Ishiya: Hokkaido's Famous Confectionery Brand and its Hit Product, Shiroi Koibito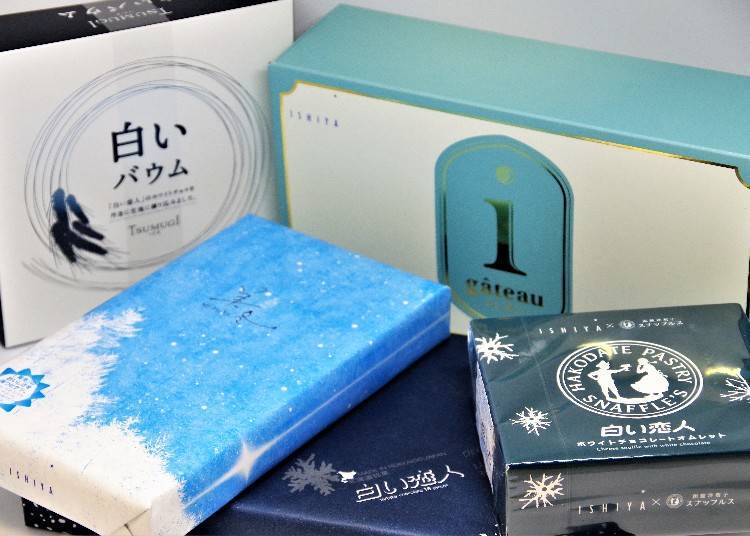 Ishiya's packaging is characterized by subdued hues of blue and white
ISHIYA is the renowned confectionary of the brand Ishiya Seika, located in Sapporo, Hokkaido. Although the brand's name might not share the same level of recognition as its signature product, Shiroi Koibito, this confectionary manufacturer has gained widespread acclaim since its founding in 1947 in Sapporo City, and its major breakthrough with Shiroi Koibito in 1976.


Today, the company produces and sells a variety of chocolate confectionaries, with a focus on its poster product, Shiroi Koibito.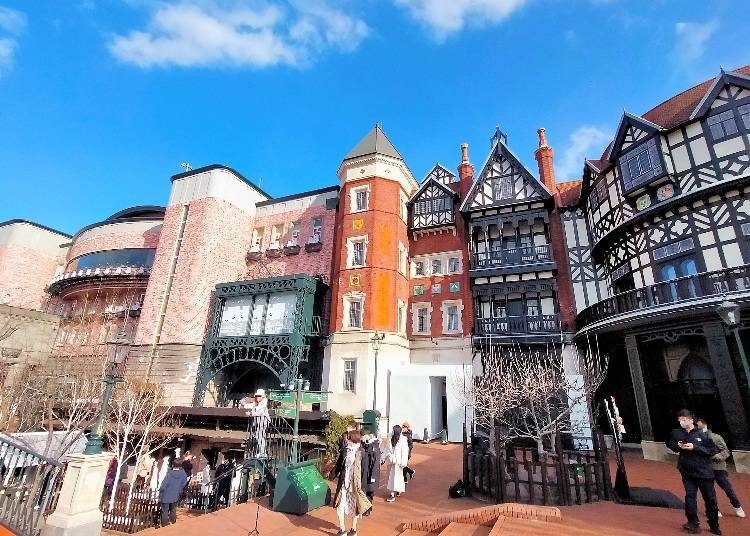 Shiroi Koibito Park is an enchanting location, and a perfectly picturesque photo spot!
ISHIYA products are available at several directly-managed stores in Sapporo City, as well as at souvenir shops in New Chitose Airport and other locations throughout Hokkaido.

Amongst these products is their signature Shiroi Koibito, which can also be found in numerous souvenir shops all over the region. Recently, ISHIYA has also expanded its directly-managed shops to Tokyo and Osaka, allowing fans to purchase ISHIYA sweets even from outside of Hokkaido.

One of the most unconventional directly-managed locations is Shiroi Koibito Park, a confectionery theme park in Sapporo's Nishi Ward.

In addition to shopping, visitors can indulge in delectable treats at the café, tour the Shiroi Koibito factory, partake in sweet-making experiences, and explore exhibits that examine the history of these chocolates.

Outside, the park features a beautiful garden adorned with roses and other full-bloom flowers, as well as plenty of opportunities for commemorative photos. With all its attractions, one can easily find their visit turning into an entire half-day excursion, as they realize the park offers more than just shopping!
Ed. Note
As of May 2023, Shiroi Koibito Park has temporarily suspended certain content and services due to the egg shortage in Japan, including the production and sale of select products.
Top 5 Recommended ISHIYA Sweets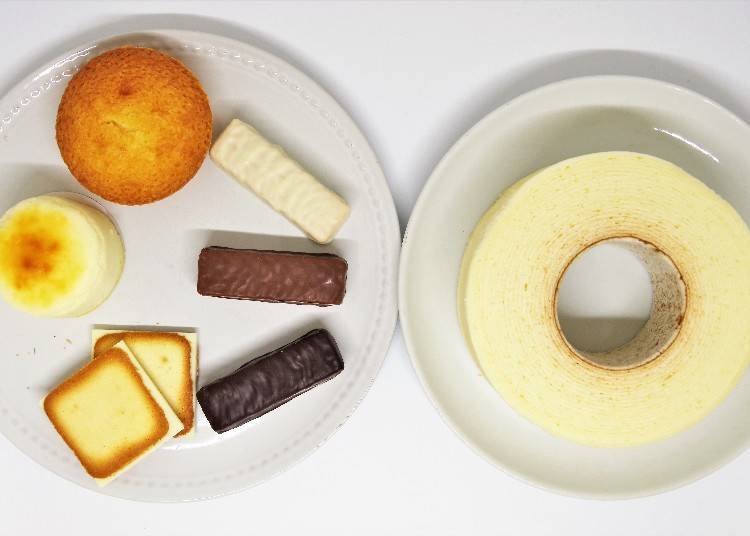 ISHIYA's Top 5 Recommended Souvenirs
ISHIYA offers a wide selection of confectioneries, and today we'd like to introduce you to our top five. If you're planning a trip to Hokkaido, then the ever-popular Shiroi Koibito is one treat you absolutely won't want to miss out on!

That's why today, we've selected several confectionaries, all crafted with the same white chocolate of Shiroi Koibito, that also make great gifts. We also extend these recommendations to anyone who has already tried and enjoyed the classic Shiroi Koibito!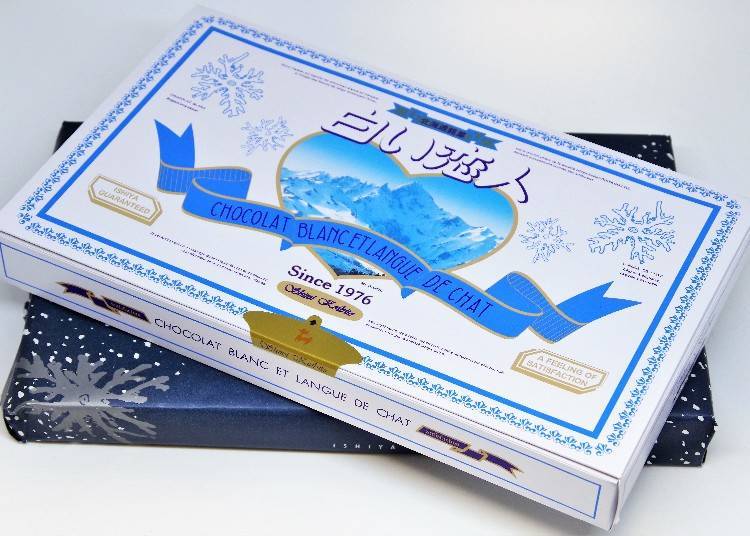 The packaging boasts an elegant, blue-and-white design, and an image of Mt. Rishiri, located on a remote island in Hokkaido.
When shopping for ISHIYA sweets, Shiroi Koibito is an absolute must-have! It's often the first suggestion by Hokkaido locals when tourists ask about the region's best souvenirs. Shiroi Koibito is a tempting chocolate treat consisting of luscious white chocolate, sandwiched between two layers of langues-de-chat dough.

The langues-de-chat is crispy, light, and bold in flavor, while the white chocolate filling is rich - the perfect combination for a snack to accompany black coffee or straight tea.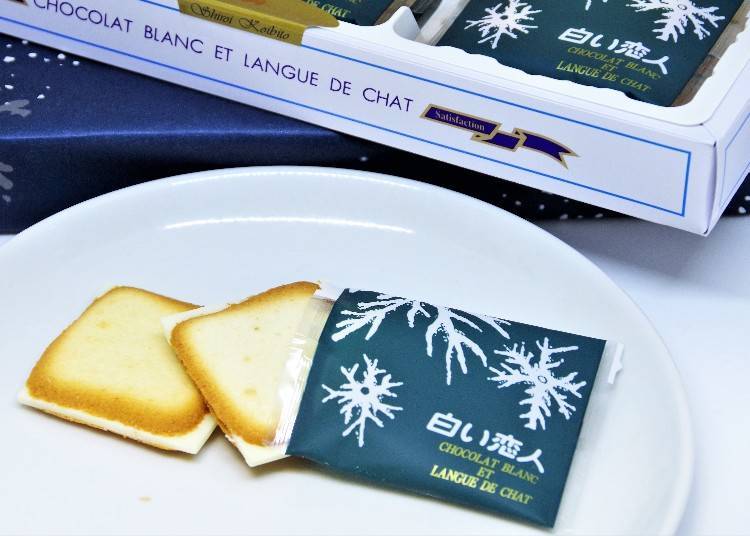 Its shelf-life is 180 days from the date of manufacture, so not only can you buy them as souvenirs, you can stock up on them to snack on at home!
Shiroi Koibito is available in several options, including boxes of 9, 12, 18, or 24, as well as tins of 36 or 54. While only a limited number of shops carry all the boxes and containers in the amounts mentioned above, the 18-piece box is the standard option available at most shops.

There's also 'Shiroi Koibito (Black),' made with milk chocolate instead of white. These are available in 18- or 24-packs, as well as assortments of both types. The taste of Shiroi Koibito (Black) is not as rich when compared to Shiroi Koibito's white chocolate; nonetheless, it is just as delicious!

This product is exclusively available at directly-managed locations and select souvenir stores. However, if you're lucky enough to get your hands on them, be sure to grab an assortment and compare both types for yourself!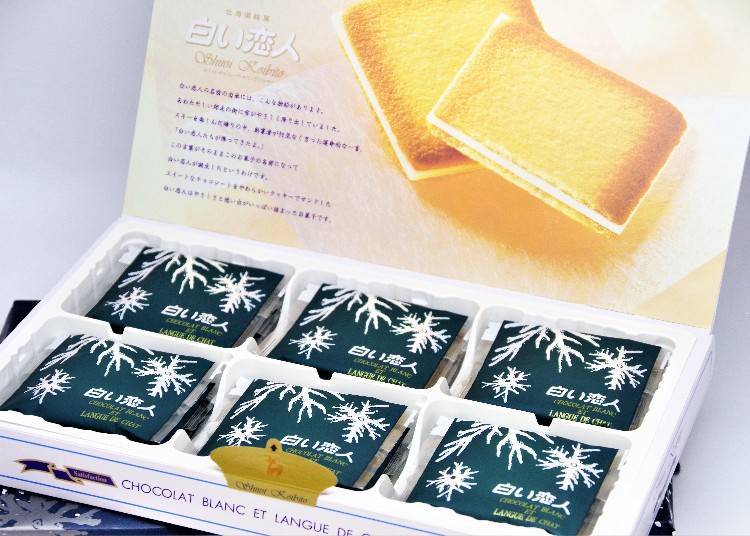 Shiroi Koibito, 18-piece box. Shiroi Koibito gets its name from a remark from the founder one day as he watched the snow start to fall: "Shiroi Koibito-tachi (White Lovers) are falling!"
When Shiroi Koibito debuted in 1976, they were exclusively sold in department stores in Sapporo, later expanding to souvenir shops in New Chitose Airport. Today, Shiroi Koibito has established an unshakeable reputation as a staple Hokkaido souvenir and is available at souvenir shops throughout Hokkaido.

However, Shiroi Koibito itself is exclusive to Hokkaido. Outside of the region, Shiroi Koibito can only be found at events like department store product fairs, or at the directly-managed shops in Tokyo and Osaka. But in general, Shiroi Koibito is a confectionary one can only get their hands on by visiting Hokkaido in person!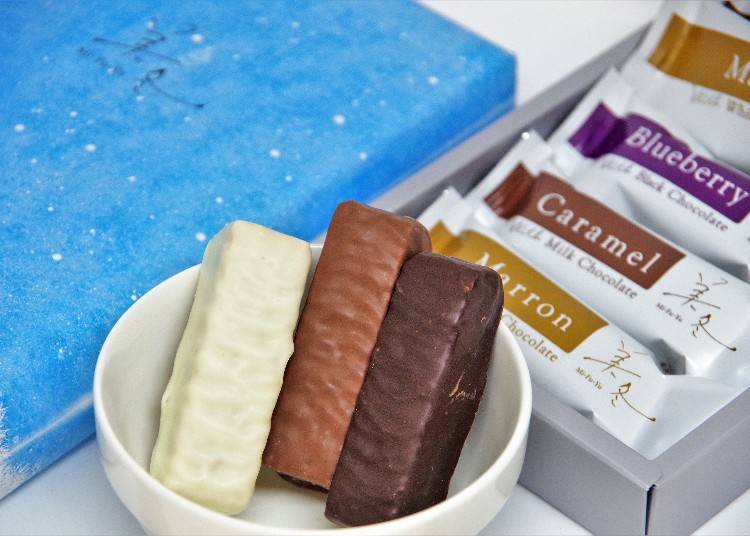 From left to right: White Chocolate x Marron, Milk Chocolate x Caramel, Black Chocolate x Blueberry
Mifuyu is a chocolate-coated millefeuille available in three flavors: White Chocolate x Marron (Chestnut), Milk Chocolate x Caramel, and Black Chocolate x Blueberry. Not only does each type use different kinds of chocolate, but they also use different millefeuille doughs with different regional kinds of butter to suit the character and flavors of each one.

The millefeuille pie crust is delicate and airy, crispy yet fluffy. With its rich, buttery aroma and delectable chocolate flavor, Mifuyu is a delight for the tastebuds!

White Chocolate x Marron offers a milky white chocolate flavor with a hint of chestnut. The combination of milk chocolate and caramel delivers a well-balanced sweetness complemented by the bitter chocolate. The Black Chocolate x Blueberry is also sweet, with just the right touch of tart and bitterness.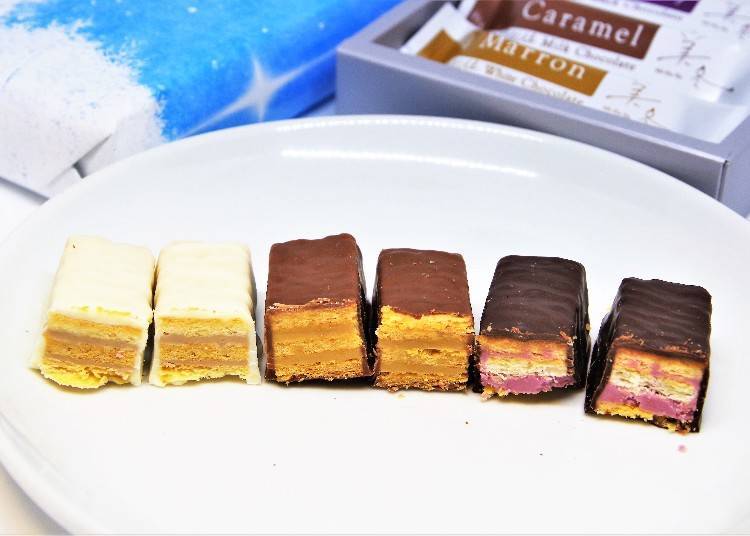 A visually-appealing cross-section of slices, showcasing their layers.
Most shops offer boxes containing three pieces (one of each flavor), six pieces (two of each), or twelve pieces (four of each). Although preferences may vary from person to person, each of the three types is included in a set, so feel free to compare them all to discover your favorite.

When sampling each flavor, we recommend saving the Black Chocolate x Blueberry for last, as the acidity makes it a perfect palate cleanser.
Open the box to reveal the pure white baumkuchen inside! It's a tempting treat with a strong visual impact.
White Baum Tsumugi is a pure white-colored baumkuchen. The secret behind its pristine appearance lies within the dough, kneaded with the very same white chocolate used in Shiroi Koibito. It also undergoes a unique baking process to ensure it doesn't burn while cooking.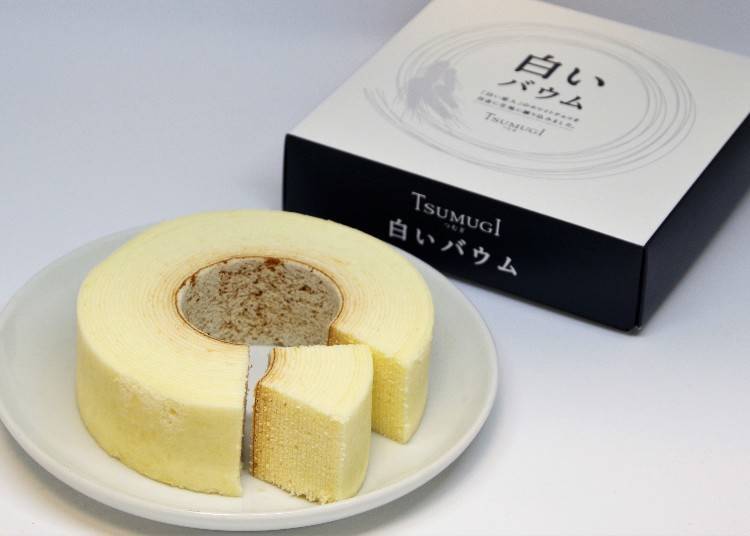 About 12cm in diameter and 4cm thick, the pure white slices are visually stunning!
White Baum Tsumugi exudes a decadent white chocolate flavor and a soft, moist texture. It's as if Shiroi Koibito itself has been reborn as a delightfully creamy baumkuchen! The absence of butter in this pastry makes it so easy to consume you may find yourself indulging in an entire Baumkuchen in one sitting! To fully enjoy this treat, we recommend cutting a large, room-temperature slice and taking a bite. The white chocolaty flavor that envelopes your tastebuds is beyond compare!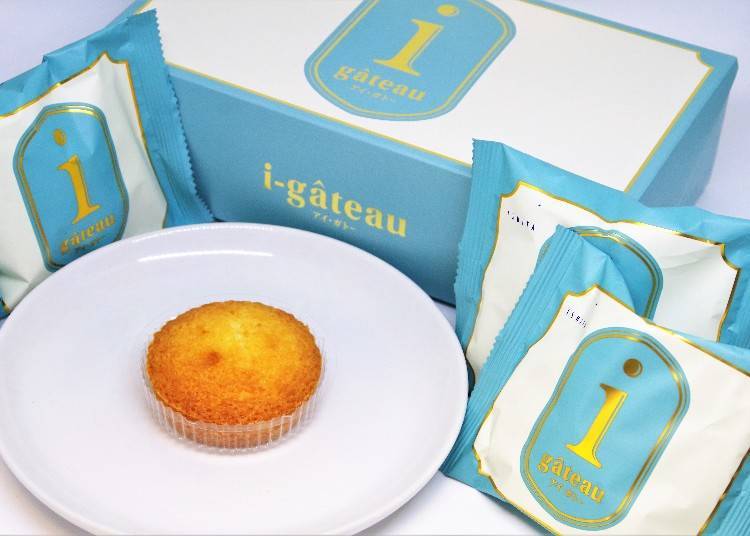 Each box contains 5 individually wrapped cakes. There are also 10-piece boxes available.
i-gâteau is a baked treat available exclusively at directly-managed ISHIYA stores. They're not even available at New Chitose Airport! However, you'll certainly find them at Shiroi Koibito Park, and other directly-managed locations throughout Sapporo.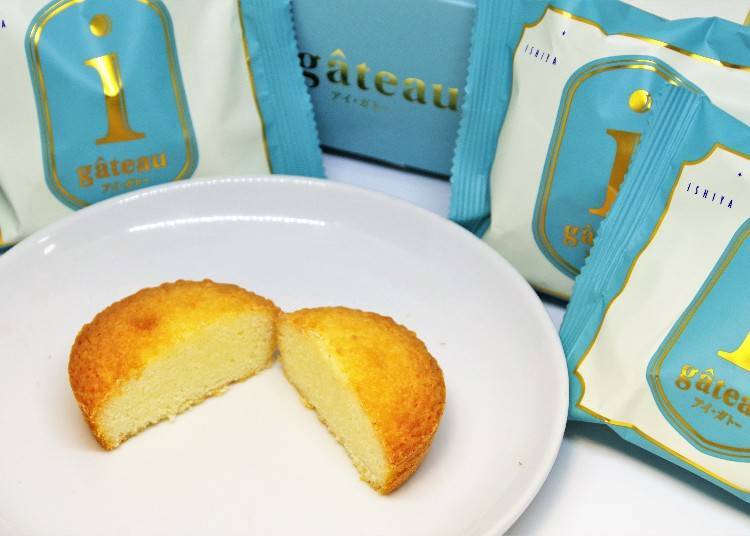 While delicious when eaten as-is, heating it in the microwave for a few seconds really brings out its sweet, milky flavor!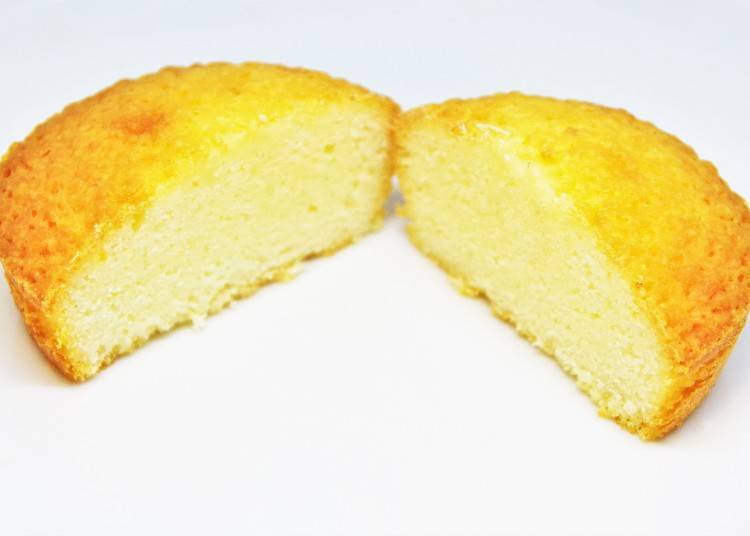 It also pairs perfectly with coffee and wine!
The i-gâteau is baked from a butter and white chocolate-filled dough and a 'secret' ingredient: cheese powder. Each bite reveals a soft, fluffy texture, while the flavor is rich and milky. The subtle touch of cheese adds a pleasant accent to the cake. The cake comes in a generous portion, measuring approximately 6cm in diameter, ensuring that one piece alone will leave you feeling satisfied. This is one snack we recommend savoring slowly!
5) Shiroi Koibito White Chocolate Omelet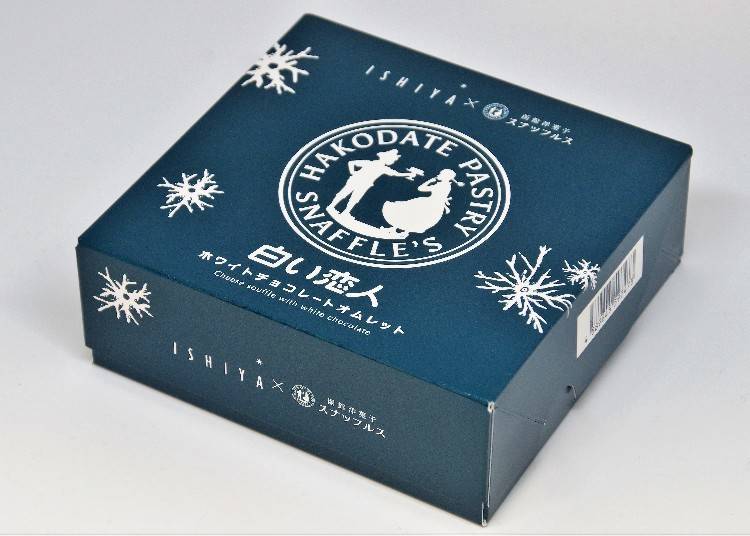 Package featuring both ISHIYA and Snuffles designs
Shiroi Koibito White Chocolate Omelette is a heavenly soufflé cheesecake developed in collaboration between ISHIYA and Snuffles, another famous confectionery shop in Hakodate known for its Cheese Omelette. This omelette is baked with generous amounts of cream cheese and the white chocolate of Shiroi Koibito, resulting in a delightful fusion of the balanced sweetness of the white chocolate and the richness of the cream cheese.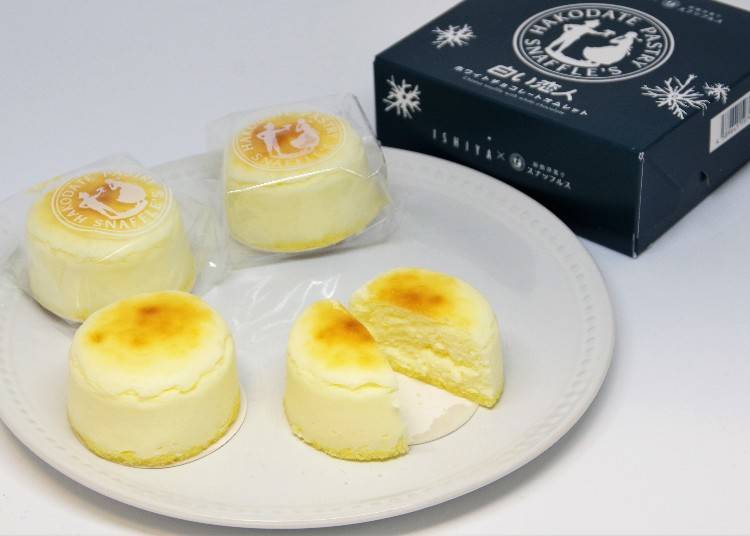 Each box contains 4 individually wrapped pieces
The texture is moist. Hold a small piece on your tongue and chew slowly to really enjoy the full milk flavor as it envelopes your taste buds. Even after it's gone, the cream and cheese leave a pleasant, lingering aroma. This treat is a hit combo from two of the biggest confectionery brands in Sapporo and Hakodate, making it a true must-try for any sweets lover!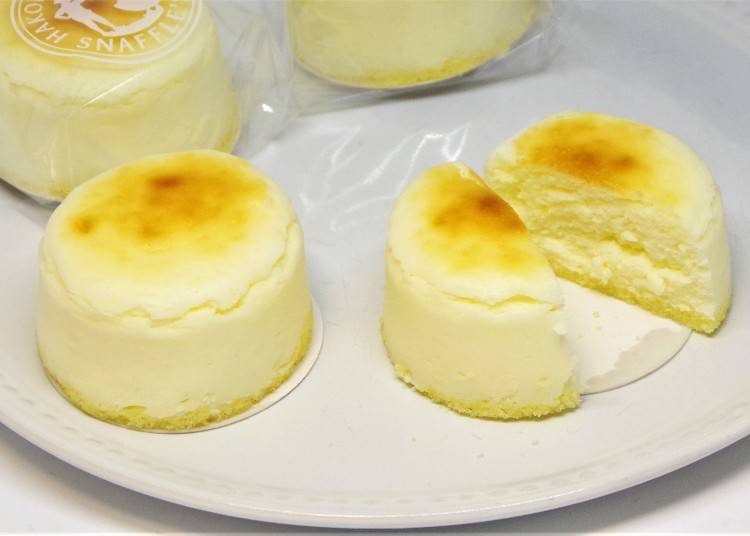 This is one treat you'll want to chill thoroughly before tasting!
It is important to note that Shiroi Koibito White Chocolate Omelette requires refrigeration and has a short shelf life of 7 days. We don't recommend them as souvenirs to bring back overseas. However, it's the perfect snack to enjoy at the hotel during your stay in Sapporo!

Available only at select directly-managed shops in Sapporo City and select souvenir shops in Sapporo City, New Chitose Airport, and Hakodate City. In the central part of Sapporo City, you can find them at the ISHIYA Sapporo Odori Main Store, the ISHIYA Shop in Daimaru Sapporo, and at Marui Imai Sapporo Store. Here you'll find them in boxes of four, and for those with a long trip ahead, you can request a cooling agent to keep them fresh.

When souvenir shopping during a trip to Hokkaido, it's easy to get overwhelmed by the endless variety of sweets. However, Shiroi Koibito, the most famous confectionery in the region, is a must-have to bring home!

In addition to Shiroi Koibito, ISHIYA offers many other irresistible treats, especially for fans of white chocolate. So head to ISHIYA, and pick up your favorite souvenir snacks, along with Shiroi Koibito, as a memento of your trip!

Text by: Nobuka Kawashima
*Information in article as of May 2023. Please see official website for the latest updates and information.

English translation by: Krys Suzuki
*This information is from the time of this article's publication.
*Prices and options mentioned are subject to change.
*Unless stated otherwise, all prices include tax.
Limited time offer: 10% discount coupons available now!