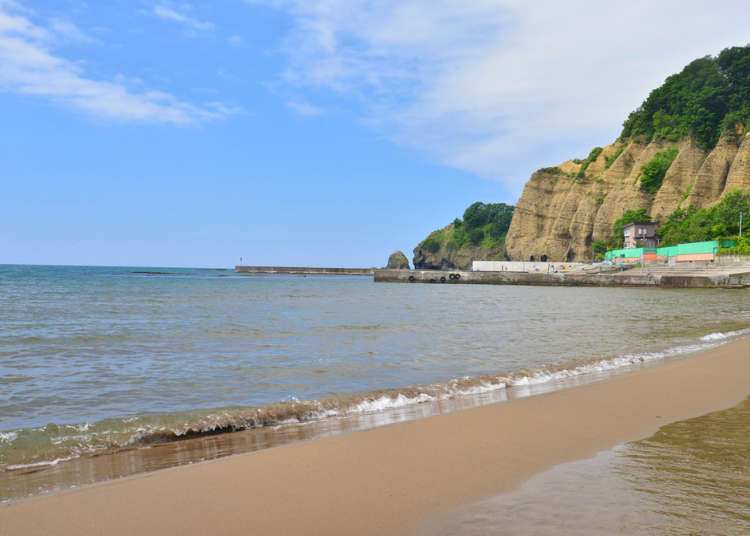 Hokkaido in summer is a peak sightseeing season, drawing visitors from near and far in search of beautiful scenery and delicious food.

While Hokkaido has a cooler, gentler summer climate than Japan's main island of Honshu, there are times when it can become colder or hotter than expected.

We interviewed foreigners to find out what caught their attention during visits to Hokkaido in summer.

*The following are the personal impressions of those interviewed.
Hokkaido in summer: Watch out for severe temperature differences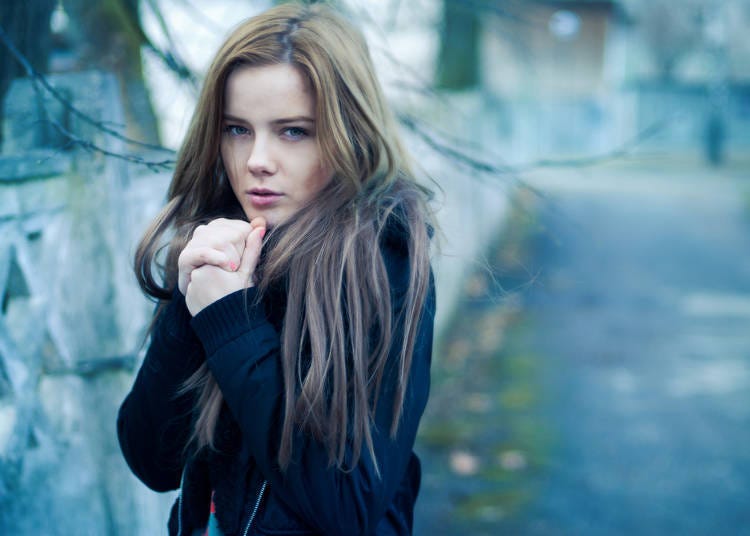 "I went camping in the mountains in Hokkaido in summer, and I was surprised to find that the temperature was over 30 degrees during the day, but it cooled down dramatically at night. In Tokyo, where I used to live, it was so hot I couldn't sleep at night so I only brought light clothing. I couldn't stand the cold at dawn and retreated to my car. When camping, be prepared so you'll stay warm enough," said a man from Thailand.

Hokkaido in summer experiences extreme shifts in temperature, so even if you can wear a T-shirt and shorts during the day, it can be chilly at night and you could catch a cold if you sleep with the window open or when camping. The changes in temperature may be troublesome for travelers, but it's thanks in part to such a climate that Hokkaido produces such delicious vegetables.
Camping on the beach? That's truly Hokkaido in summer!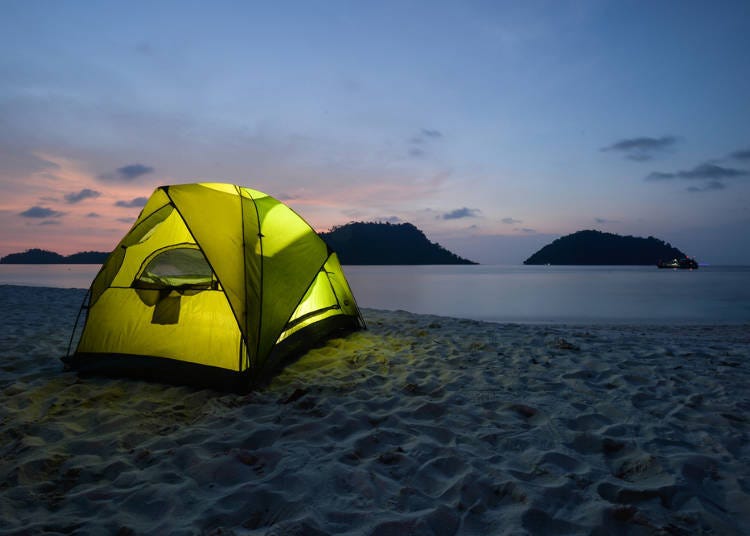 An Indonesian woman related that "I was invited to go camping by a university friend, but I was surprised that many people camp at beaches in Hokkaido in summer. In Indonesia, I wouldn't even think of putting a tent on the beach and having a barbecue. At first, I was a bit reluctant, but at night, the stars were beautiful and I could see shooting stars. When I closed my eyes I heard the sound of the waves and it was very romantic."

The tents that line beaches in Hokkaido in summer are a unique pleasure that isn't limited to overseas tourists, as many from Japan's Honshu region also take part. Swimming is no longer the norm, and people visit the shore mainly for barbecuing. It's unknown when the trend started, but it has become a familiar sight.
Hokkaido in summer is a popular time for Chinese getaways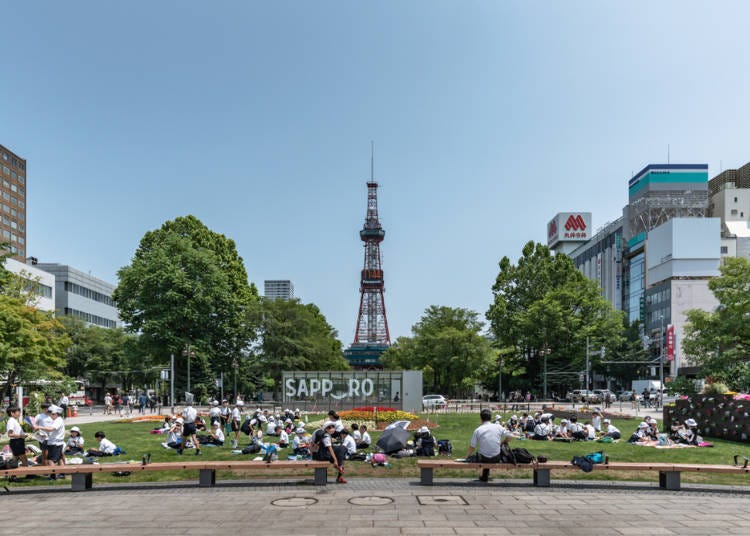 Nattakit Jeerapatmaitree / Shutterstock.com
"For the past few years, there have been many Chinese people everywhere I go. I often see them at drugstores, in Odori Park, Tanukikoji, and Don Quijote, so I was surprised by how the number of Chinese tourists has increased.'" said one Chinese man. "When I traveled to Hokkaido in summer, I was surprised to see many Chinese at Lake Mashu, Lake Akan, and Shiretoko. I wasn't sure where I was because there were only Chinese people in some places!"

According to the Hokkaido Bureau of Economic Affairs, the number of Chinese tourists visiting Hokkaido in 2018 reached approximately 710,000. Data shows that they also often travel in large tour groups, which may make the number of Chinese tourists seem even higher!

Apparently, Hokkaido's popularity has been influenced by the 2008 blockbuster Chinese movie "If You Are the One," resulting in many repeat visitors. The man we spoke to welcomed the increasing number of Chinese tourists saying, "I love the beauty of Hokkaido in summer and want others to enjoy it too."
No air conditioner on a day hotter than Okinawa!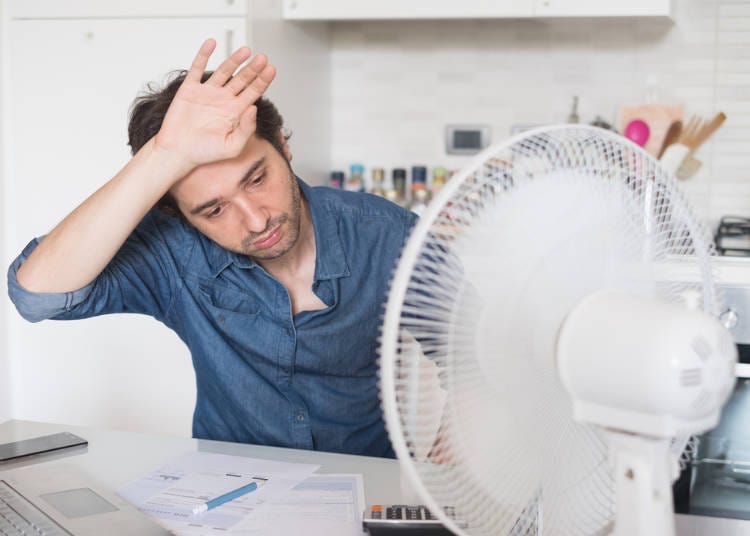 "Hokkaido in summer is said to be relatively cool for Japan. I heard that Kushiro is cold even in the middle of summer, but when I visited in July 2019, it exceeded 30 degrees Celsius. The guesthouse I stayed at didn't have an air conditioner, so I had to get by with a fan. The innkeeper said, 'It's rare for us to get above 30 degrees in Kushiro,' so it was a unique experience," said a Russian woman.

Hokkaido's climate has changed in the last few years. The June rains are called the "Ezo-rainy season" and continue for days. However, the number of summer days continues to increase, and in May 2019, Saroma set the Hokkaido high-temperature record of 39.5 degrees. According to the Ministry of Internal Affairs and Communications Statistics Bureau's 2014 "National Consumption Survey," only 25.7% of buildings in Hokkaido have air conditioning, and people endure the "temporary heat" since the weather becomes cooler after mid-August.
Fireworks at summer's end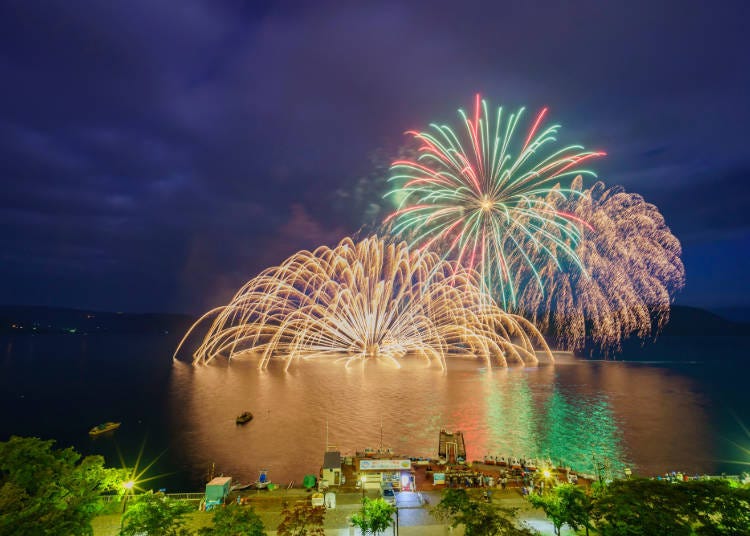 "The fireworks at Lake Toya were wonderful," said one Korean woman. "It was beautiful like a dream, with large flowers blooming in the night sky and on the lake's surface. It seems like a long run from April to October, but the fireworks in late August signal the end of summer. Because winter is so long, summer in Hokkaido feels like a special season."

Hokkaido's short summer passes by in no time. There's a saying in Japan that "no heat or cold lasts over the equinox", and after mid-August, it begins to feel like autumn. The woman we interviewed is a Korean citizen, but has lived in Hokkaido for a long time and has a sense of the Japanese concept of "wabi-sabi" – impermanence.
Have fun because Hokkaido summer is short!
Hokkaido's summer heat is only momentary and autumn arrives in no time. The region's unique leisure activities, like being able to swim and camp at the same time, are an effective way to take full advantage of the short season. While Hokkaido summer may be "too cold" or "too hot" compared to expectations, be sure to enjoy it while it lasts!

Text by:Masakazu
*This information is from the time of this article's publication.
*Prices and options mentioned are subject to change.
*Unless stated otherwise, all prices include tax.