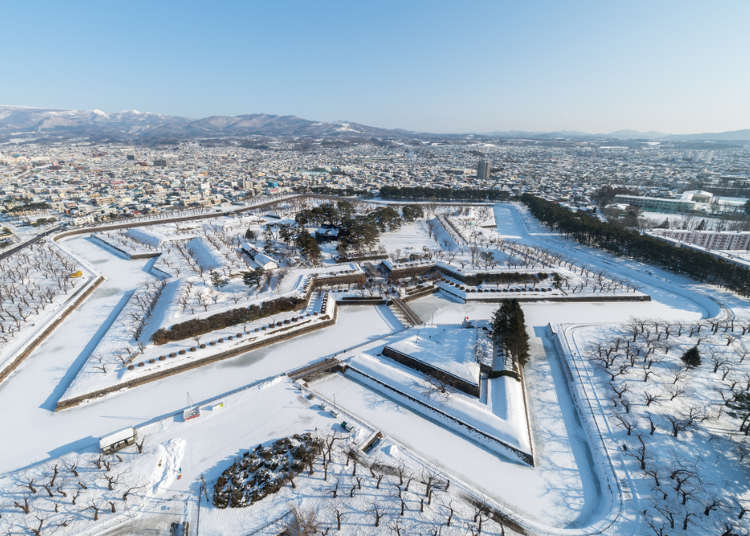 Located in the south part of Hokkaido, Hakodate is one of the top cities for tourists. Dotted by old Western style buildings, this city developed as the first international trade port in the country. There is a variety of ways to enjoy both historical exploration and shopping.

Here we will introduce the top 5 attractions, including with the stunning night view from the Mt. Hakodate mountaintop observatory, the old exotic churches and historic monuments, and the red brick warehouses and souvenir shops.
A romantic night view from the Hakodate Mountain Observation Deck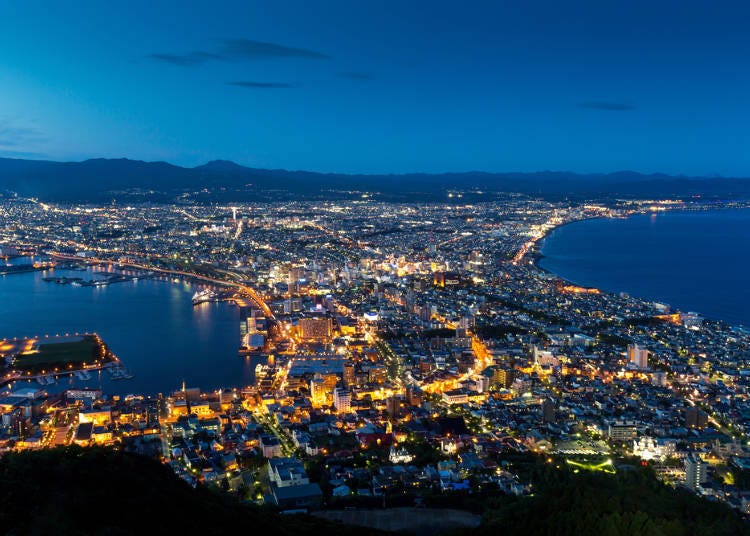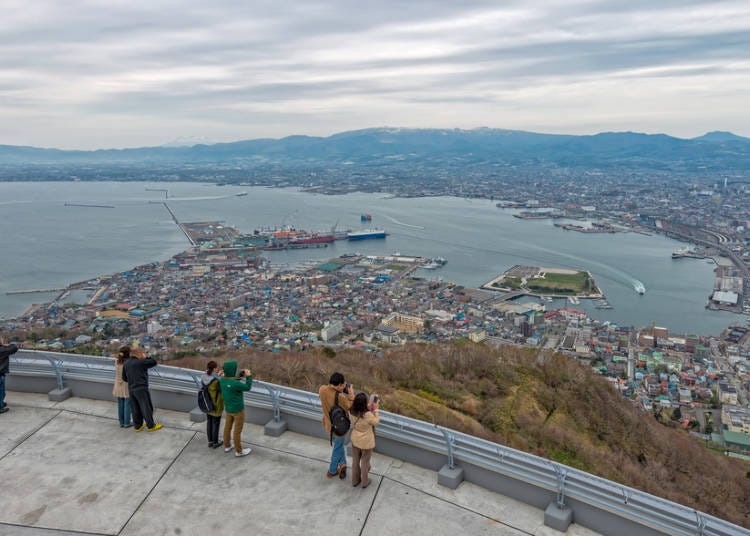 Wipark Kulnirandorn / Shutterstock.com
Located in the southwestern part of Hakodate City stands Hakodate Mountain, 334 meters above sea level. There is an observation deck at the summit of the mountain, accessible via ropeway, bus, and taxi.

The night view of Hakodate as seen from the observation deck is said to be the most impressive night view in Japan, and was included amongst the top three best night views in the world.

The beautiful curves that lie between the Tsugaru Strait and Hakodate Port with the scattered lights of Hakodate City have been nominated as the reason behind its magnificent beauty, and the landscape has been likened to a box of jewels.

Because of its nighttime popularity and the crowds that come with it, we recommend arriving before sunset in order to grab the best position for photography.

The best season for sightseeing in Hakodate is summer, however you can really enjoy a romantic snowy view during the winter season. With the lights reflected off the snow, the beauty of the night view is even more amplified.
Fee: Free
Hours: 10:00AM-10:00PM (10/16-4/24: Until 9:00PM)
Holidays: N/A
Access:

Ropeway:Take tram from Hakodate Ekimae Station (5 min) to Jujigai, walk 10 min. From Ropeway Sanroku Station, take Mt. Hakodate Ropeway (3 min) to Sancho Station.
Ropeway Fee: Round-trip: \1280(One-way \780)
Hours:10:00AM〜10:00PM (10/16~4/24: Until 9:00PM), last departure 10 min before closing time
Holidays: N/A (Closed for maintenance from mid-October. May close due to inclement weather)

Bus: From JR Hakodate Ekimae Bus Terminal. Bus stops at some hotels and cross streets along the way, and goes up to Mt. Hakodate summit. Total time is about 20 minutes.

Bus Fee: One-way \400
Hours: Mid-April to Mid-November(Prospective)
Holidays: No holidays (May close due to inclement weather)

By car: Approx. 6.5 km from Hakodate Station to Mt. Hakodate summit. Traffic prohibited from mid-November through late April due to snow. Other vehicle regulations may apply, including nighttime driving. (Taxis may be used at night as well)
Visit Hakodate's Majestic Hallast Orthodox Church!
Nestled on the slope of Motomachi stands the Russian Orthodox Church, with its impressive white walls and cupolas (dome-style towers). Built in 1861 as an attached chapel of the Russian Consulate by priest Nikolai who was assigned to advocate the missionary work of the Russian Orthodox to Hakodate in 1961.

The first sanctuary was destroyed by the Great Hakodate Fire of 1907, and was reconstructed into the current shrine of today in 1916, incorporating the Russian Byzantine style. It was designated as a Cultural Property of Japan in 1916.

The sound of this bell ringing is also considered one of the 100 Soundscapes of Japan. Alongside the church is a steep slope known as the "Cha Cha Nobori," from which you can see the two churches, the Hakodate Christian Orthodox Church and Hakodate St. John's Church.

Fee: \200(Offerings)
Hours: 10:00AM-5:00PM(Sat 10:00AM-4:00PM, Sun 1:00PM-4:00PM)
Holidays: Dec 26-Mid-March
Access: 15 min walk from Jujigai Station
Address

3-13, Motomachi, Hakodate-shi, Hokkaido, 040-0054
View Map

Nearest Station

Hakodate Station (Hakodate Main Line)


Phone Number

0138-27-3333
Japan's oldest historical church, the Catholic Church Hakodate Motomachi.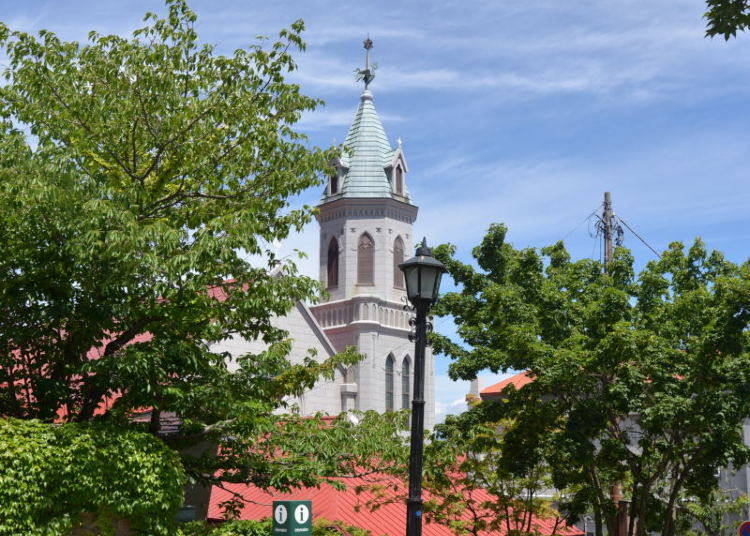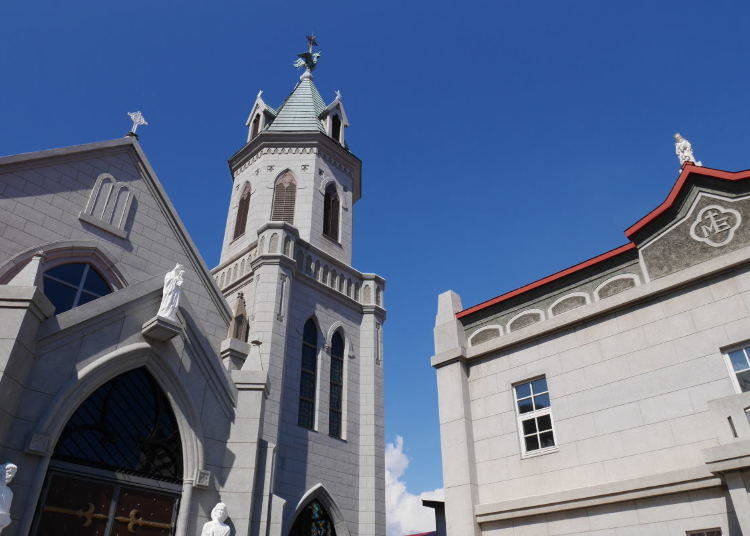 At the top of the Daisan-zaka slope stands a Gothic style church marked by its large bell tower. One of the oldest churches in the country, along with those in Yokohama and Nagasaki, it is a symbol of the resurrection of the mission of Christianity. A temporary cathedral was built in 1867, and the first church was established in 1877, however was destroyed by the great fire. The current building was restored in 1923.

Fee: Free
Hours: 10:00AM-4:00PM (Sun. Opens at 12:00PM)
Holidays: N/A (No entry during worship hours)
Access: 10 min walk from Jujigai Station
Visiting the Star-Shaped Fortress: Goryokaku Park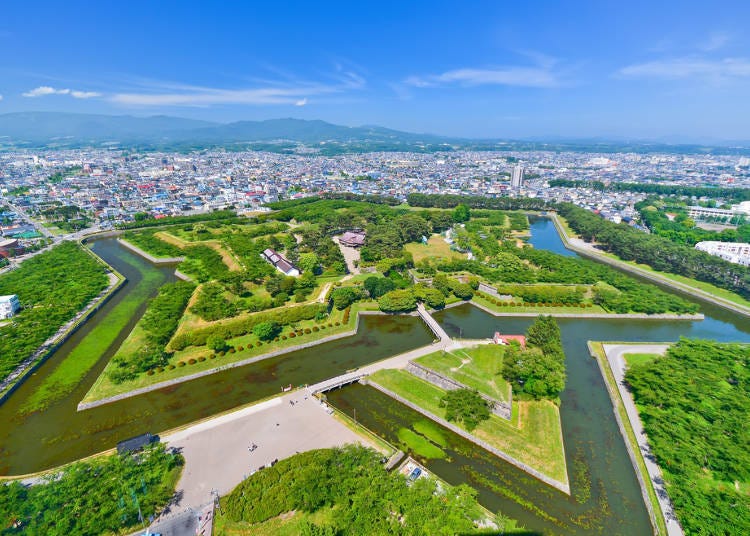 Built in the 1860s, Goryokaku was Japan's first French architectural fortress, and is characterized by its pentagonal star shape. It was the last base of the Shogunate Army in the Battle of Hakodate, the war between the new government forces and the former shogunate army after the reconciliation, but was surrendered in 1869.

Goryokaku is currently maintained as a park in which you can freely stroll, and takes about 30 min per go-around. Remnants from the Battle of Hakodate such as cannons and stone walls can be seen throughout, and you can even enjoy boating along the moats in the summertime.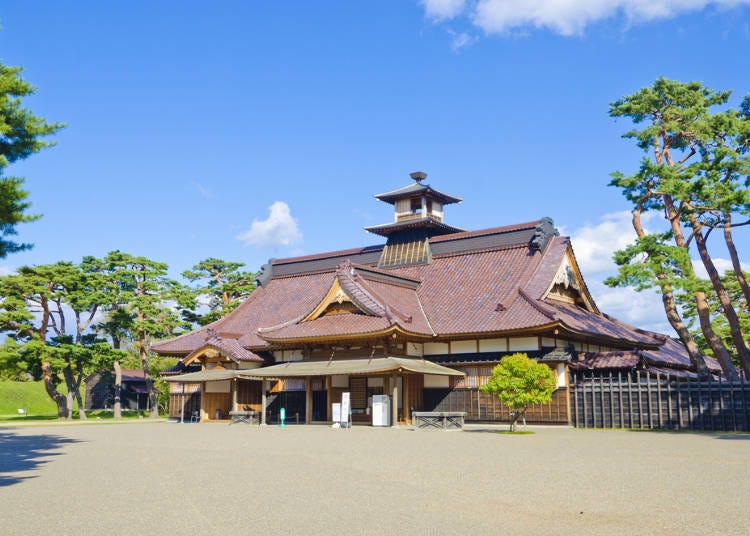 Thanya Jones / Shutterstock.com
The Hakodate magistrate office in the center of the park was established by the Tokugawa shogunate in 1864 as the base of the Ezo rule. It was dismantled after the Hakodate war, but in 2010 it was restored in its original Edo era style. You can see exhibitions of the history of Goryokaku and the restorative works in a 72-tatami mat room.

Fees: Free (Entry to Hakodate Magistrate Office \500)
Hours: 5:00-7:00PM (November-March: Until 6:00PM)
Hakodate Magistrate's Office 9:00AM-6:00PM (November-March: Until 5:00PM, January 1-3: Until 3:00PM Last admission 15 minutes before closing)
Holidays: N/A (Subject to temporary closings)
Access: 15 minute walk from Goryokaku Park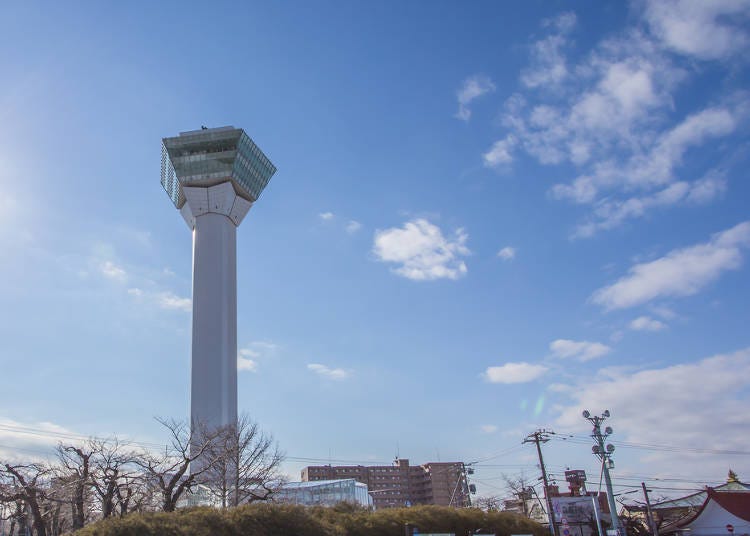 Isaac Mok / Shutterstock.com
You can see the pentagonal star shape from atop Goryokaku Tower. The tower stands adjacent to the park at 107 meters high. There are shops and restaurants on the 1st and 2nd floors, and observation decks at the 86 and 90 meter points. From the observation decks you can see the entire Goryokaku Park, as well as the expansive 360 panoramic view from Hakodate City to Hakodate Mountain.

Fees: Free Admission (Observatory, \900)
Hours: 8:00-19:00 (October 21-April 20: 9:00AM-6:00PM)
Holidays: N/A
Access: 15 minute walk from Goryokaku Park
Address

43-9, Goryokakucho, Hakodate-shi, Hokkaido, 040-0001
View Map

Nearest Station

Hakodate Station (Hakodate Main Line)


Phone Number

0138-51-4785
Hakodate Souvenir Shopping at Retro Warehouses: Kanemori Red Brick Warehouse Group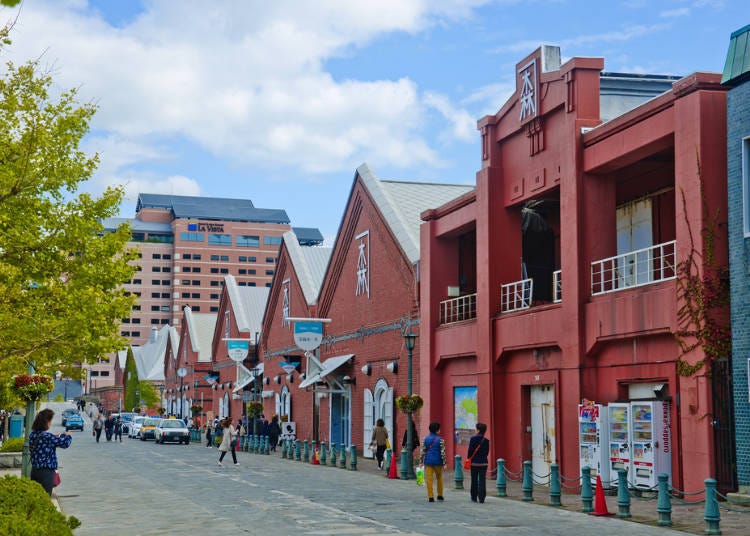 Thanya Jones / Shutterstock.com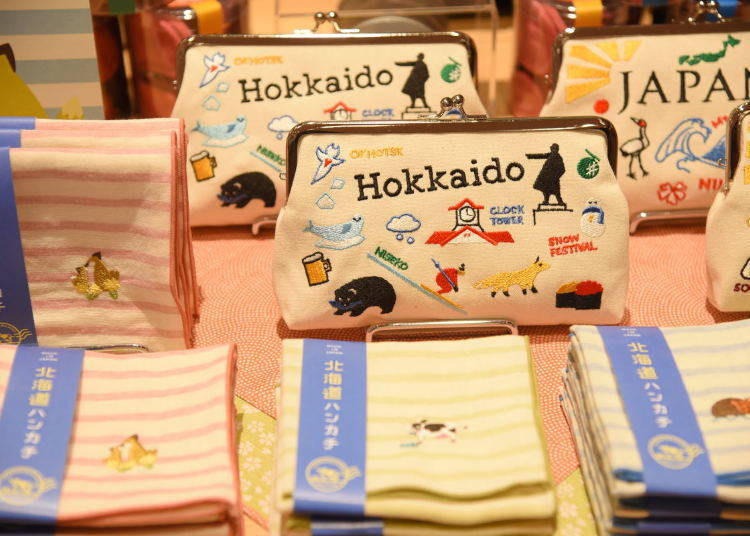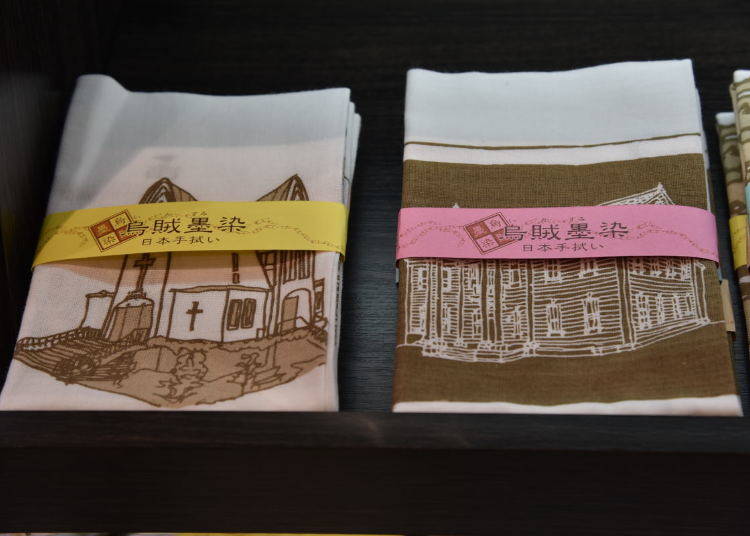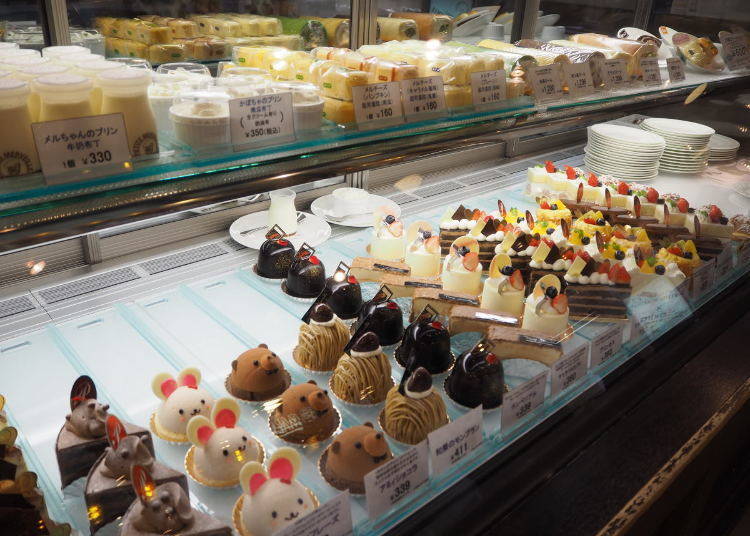 Facing Hakodate Port in the Bay Area stands the Kanemori Red Brick Warehouse, a group of brick warehouses. In the front is the Kanemori Youbutsukan, or the "Western Museum." It was originally built as a business warehouse in the Meiji Era, but has been renewed and rebuilt as a shopping center. A variety of shops line the hall, including about 20 shops which sell items from jewelry to Hakodate souvenirs, clothing and miscellaneous goods, and even some tax-free shops. There are even cafes in which you can easily enjoy delicious Hakodate sweets.

There are also shops and restaurants in the neighboring BAY Hakodate area, as well as glass craft shops and beer halls in Hakodate History Plaza. Many shops sell items unique to Hakodate, such as soap made from Hakodate kelp, and squid-ink dyed cloth bags and pouches. At night, you can enjoy a romantic view as the exterior wall is lit up.

In the Hakodate Meiji Hall you will also find specialty shops such as a music box store, and a store featuring glass goods.

Hours: Kanemori Youbutsukan, BAY Hakodate, Hakodate History Plaza
9:30AM-7:00PM (May vary by shop)
Holidays: N/A (May be closed for maintenance)
Access: 5 min walk from Jujigai Station

*This information is from the time of this article's publication.
*Prices and options mentioned are subject to change.
*Unless stated otherwise, all prices include tax.