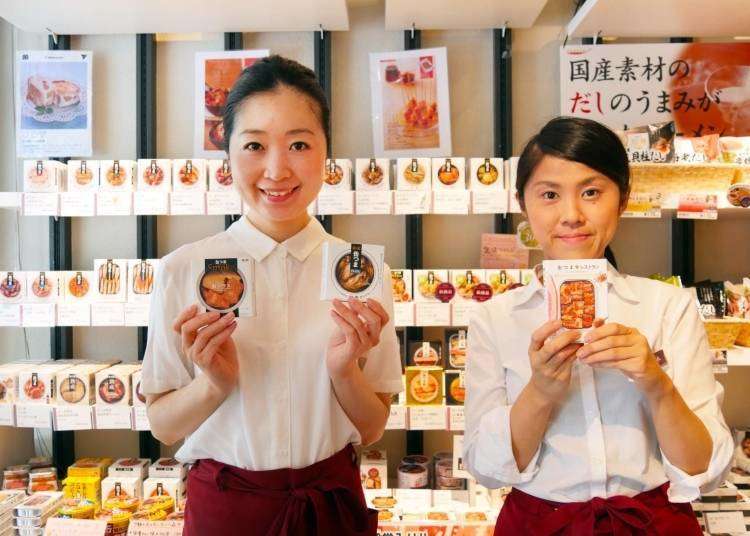 Of the many trends to sweep Japan in recent years, one of the more curious is a love of all things canned. From $100 shark fins to whole loaves of bread, the canned food industry is booming in a way no one could have imagined. The trend has grown so popular that restaurants devoted entirely to canned foods have begun popping up around the country.

While most people think of canned goods as a cheap last-ditch option, one brand, K&K from Kokubo Group Corp., is redefining the industry with a line of high-quality premium canned foods. And at around $5 each, these cans not only make an excellent snack (or otsumami in Japanese) when paired with a beer or glass of wine, but are a unique souvenir for friends and family back home as well! The over 70 options in their canned food line-up are designed to be eaten straight out of the can with little to no prep work, but we've decided to take things one step further by creating recipes centered around these conveniently packaged snacks. What better way to experience a taste of Japan with a modern, trendy twist?
#1: Smoked Salmon Belly (Smoked with Sakura Chips) - Sakura-Smoked Salmon with an Umeboshi Cream Cheese Spread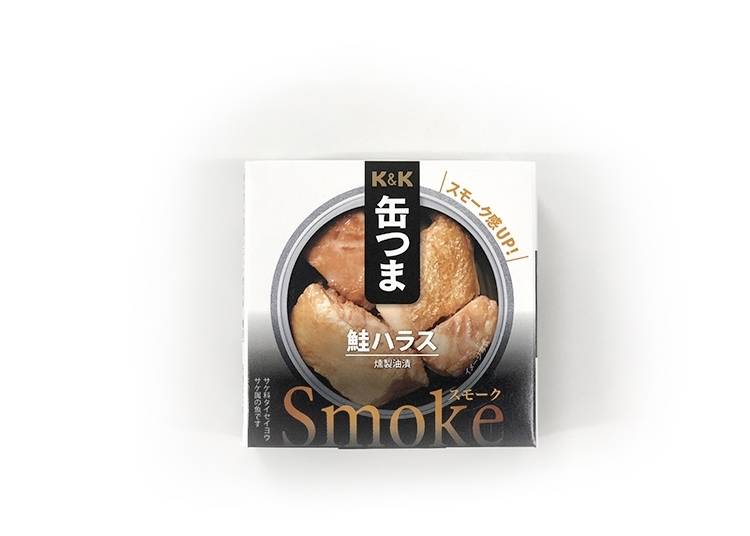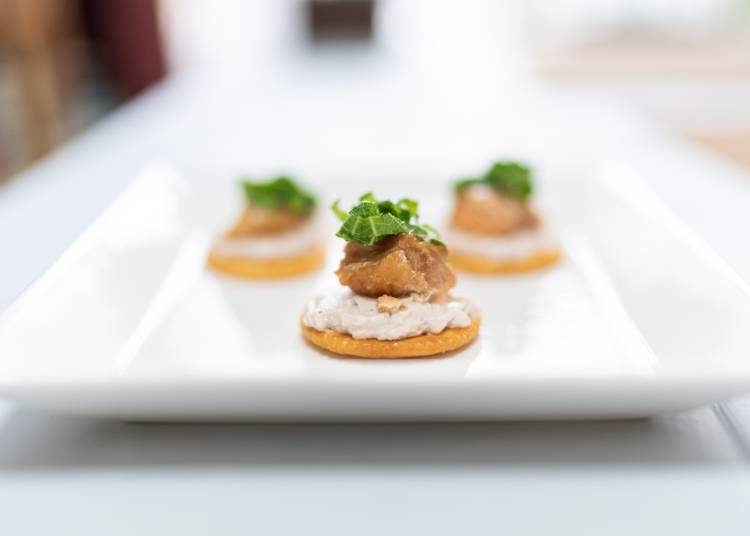 Mouthwatering canned salmon recipe!
For our first dish, we've added a touch of Japanese flair to a classic appetizer: smoked salmon and cream cheese served on a cracker. This isn't your typical canned salmon recipe! We've incorporated umeboshi ; a pickled Japanese plum, and <@ shiso |b >; a leafy plant with flavors of mint, basil, and anise. Both of these elements are quintessential flavors in Japanese cuisine, especially in seasonal summer dishes. The bold flavors of the smoky salmon, salted umeboshi and herbaceous shiso are complex but balance each other quite well. Altogether, it is an eye-catching appetizer that is sure to please and pairs well with a cold ginjo-shu sake.

Serves 2

Ingredients
・1 can K&K Smoked Salmon Belly
・2 ounces cream cheese
・½ ounce umeboshi paste
・3-4 medium sized shiso leaves
・Crackers

Recipe
1. Place cream cheese in a medium bowl and stir until it softens to a spreadable consistency.
2. Add small amounts of umeboshi paste until the mixture becomes light pink in color. Feel free to add more to taste if you prefer a saltier flavor.
3. Spread a thin layer of cream cheese mixture onto the crackers.
4. Remove smoked salmon bellies from can and slice in half.
5. Place one ½ piece of salmon belly onto each cracker.
6. Stack the shiso leaves and roll them into a thin tube shape. Starting from the end, slice in small cuts widthwise.
7. Take a few long strips of shiso and twist them together before placing them atop the salmon bellies as a garnish.
#2: Honey Mustard Bacon - Honey Mustard Bacon Japanese Potato Salad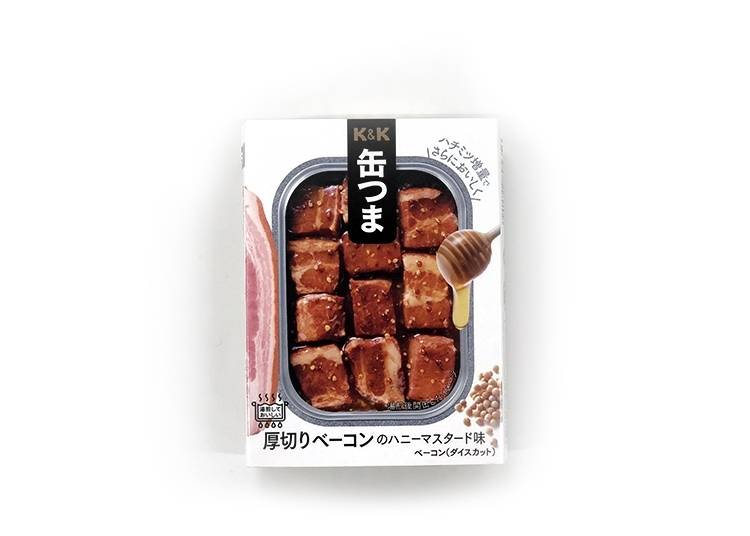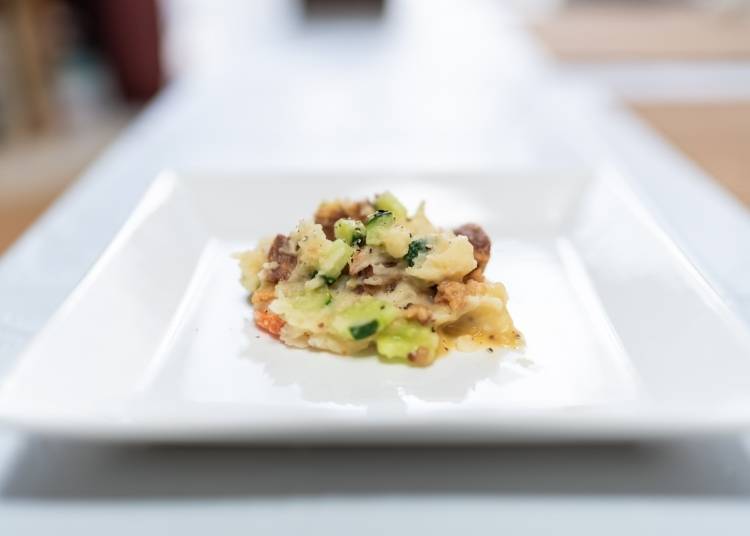 Though similar to its western cousin, Japanese potato salad varies slightly in texture and taste. Unlike a traditional American potato salad, potatoes in the Japanese version are first mashed, resulting in a creamier consistency. Japanese mayo and rice vinegar also help to add a bit of tang to this classic comfort food. Mixing in the honey mustard bacon adds a touch of sweet and saltiness as well as an enjoyable varied texture from the silky mashed potatoes and the crunch of the other vegetables we'll be adding. Pair this potato salad with a light-bodied beer or white wine for the perfect accompaniment to any summer cookout.

Serves 2

Ingredients
・2 Medium-sized potatoes
・1 Can K&K Honey Mustard Bacon
・1 Carrot
・1 Egg
・¼ Cup of canned corn
・½ Cucumber
・⅓ Cup Japanese mayonnaise
・½ Teaspoon of salt
・Black pepper

Recipe
1. Peel the potatoes and cut into roughly 1 inch cubes. Place the cut pieces in a pot of boiling water and cook until they can be easily pierced by a fork (approximately 10 minutes).
2. After draining the water from the pot, use a fork or another kitchen tool to mash the potatoes. Don't worry about getting the potatoes completely smooth. A slightly coarse texture is normal. While mashing, add ½ teaspoon of salt. Once mashed, move the potatoes to another bowl.
3. Add the honey mustard bacon to a pan and pan fry on medium high heat for 3-5 minutes. The bacon is already cooked, so our goal here is simply to add a bit of crispiness to the texture. Once finished, set aside and allow to cool to room temperature.
4. Bring a pot of water to a boil. Once boiling, remove the pot from heat, add 1 egg, and cover the pot. Let the egg stand for roughly 12 minutes until it is hard boiled. Once the egg is cooked, drain the water from the pot and peel the egg from its shell.
5. Mash the egg with a fork and set it aside for now.
6. Use a vegetable peeler or a knife to cut thin slices of carrot. We want to keep the carrot raw so it provides a bit of a crunch, but thin enough so that they are easy to chew.
7. Cut and quarter the ½ cucumber.
8. Combine potatoes, bacon, egg, carrot, cucumber and corn in a large bowl. Add the ⅓ cup of mayonnaise and mix.
9. Salt and pepper to taste.
#3: Corned Beef - Corned Beef Hash Toast Points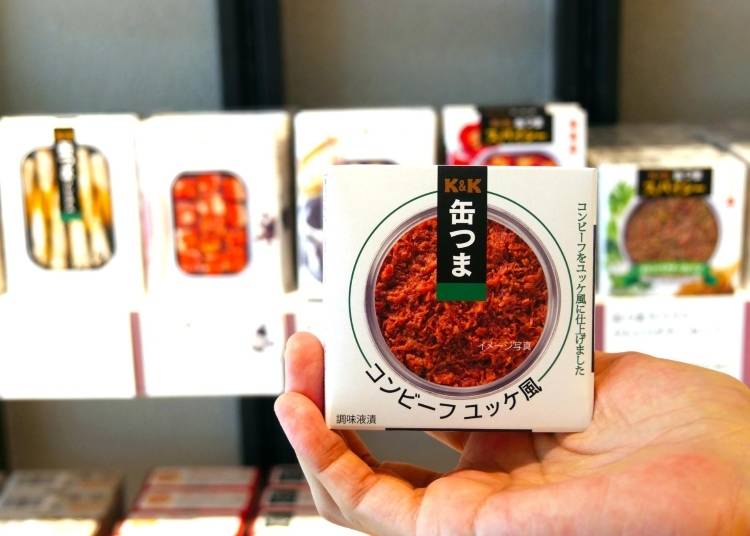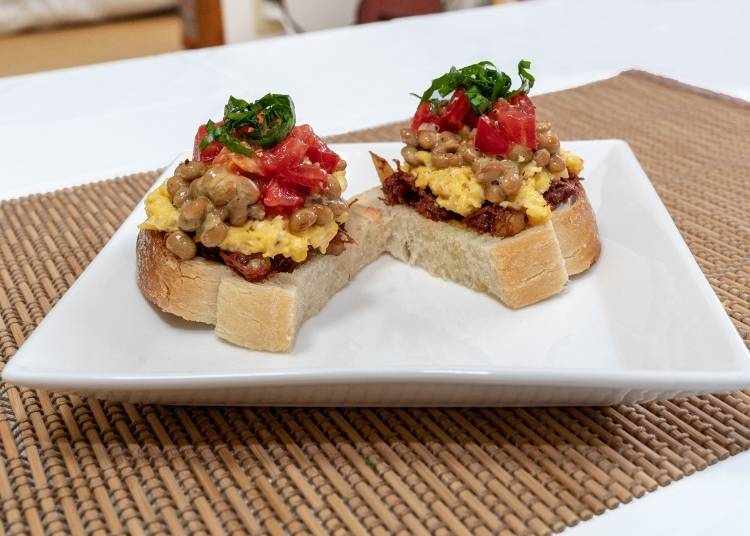 It should come as no surprise that breakfast in Japan is a very different experience for western palettes. Instead of bacon, eggs, and toast, you are far more likely to find fish, rice and miso soup. While still a delicious and healthy way to start the day, foreign visitors to Japan who are seeking a more familiar breakfast option need look no further than this recipe. Incorporating many common western ingredients in this dish, we've also added natto ; a type of fermented soybean often found at Japanese breakfast tables, for a bit of local flavor. The natto has a very savory, almost blue cheese-like taste, which goes very well with the sesame oil-flavored corned beef we'll be using. Pair this dish with a cup of sencha green tea for a perfect start to the day.

Serves 2

Ingredients
・1 Loaf of bread (preferably baguette, but thick-sliced bread bread will work as well)
・1 Can K&K Corned Beef
・3 Large eggs
・1 Medium tomato
・1 Medium potato
・2 Cloves of garlic (minced)
・1 Small container of natto
・Fresh basil
・¼ Stick of butter
・½ Teaspoon of salt
・Black pepper

Recipe
1. In a frying pan, melt ¼ tablespoon of butter over medium heat. Once melted, add the minced garlic.
2. Chop the tomato and set it aside while the garlic browns. Once slightly browned, add the tomatoes and a pinch of salt to the frying pan for 30 seconds to 1 minute. Heat the tomatoes just long enough to where they soften slightly, but not so much that they become mushy. Remove the mixture from the pan and set aside in a small bowl.
3. Dice the potato into small cubes.
4. Add ½ tablespoon of butter to a frying pan over medium high heat. Once the butter is melted, add the diced potatoes and cook for 5-7 minutes until the potatoes have softened and slightly browned.
5. Lower the heat to medium and add the corned beef. Mix together with the potatoes for 3-4 minutes until the corned beef has a smooth, even consistency. Remove from heat.
6. Slice bread into squares or rectangles to roughly the size of a small coaster and place in toaster oven.
7. In a small bowl, crack 3 eggs and stir vigorously until evenly mixed and slightly frothy. Add ¼ tablespoon of salt and stir to incorporate.
8. In a medium saucepan, add ½ tablespoon of butter and stir over medium heat until melted. Once melted, add the eggs and stir continuously. Keeps the eggs moving to achieve a creamy texture and avoid burning. Remove from heat once cooked but still moist.
9. Remove toasted bread from toaster oven.
10. Butter the toast points and spread a thin layer of corned beef hash mixture over the top.
11. Next, spread a layer of scrambled eggs on top.
12. Top the scrambled eggs with a hearty spoonful of natto and a small spoonful of the sauteed tomato and garlic mixture.
13. Stack the basil leaves and roll together into a long, thin tube shape. Starting from the end, slice in small cuts widthwise. Twist together a few long strands of basil to use as a garnish atop each toast point.
#4: Smoked Hiroshima Oysters - Panko Fried Oysters with Ponzu Ginger Aioli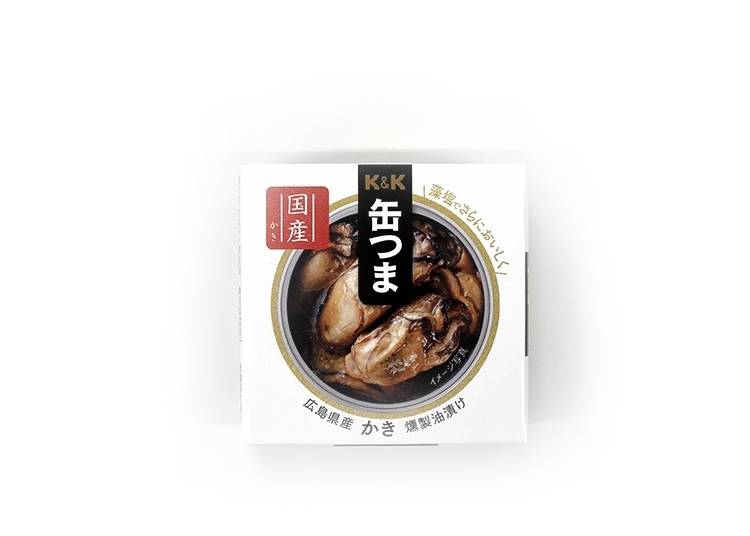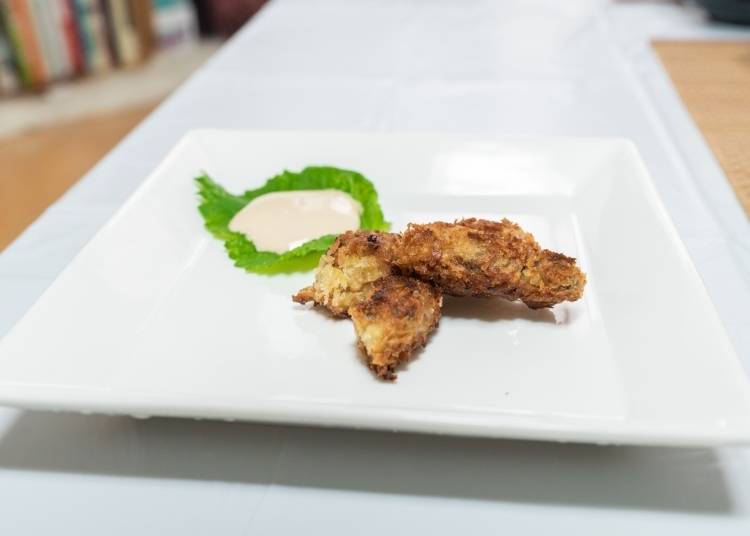 Japan is known far and wide for its incredibly fresh, delicious seafood offerings. Go beyond canned tuna recipes into a zone you've never explored! Proving that pricey sushi bars aren't the only place to find high-quality fish, K&K's smoked Hiroshima oysters are a savory and convenient snack to pair with a white wine or light-bodied sake. While ready to eat straight out of the can, we've added a bit of crunch by lightly frying the oysters in Japanese panko bread crumbs. To balance out the smoky flavors, this dish is served with a ponzu ginger aioli. Ponzu is a citrus-based sauce commonly found in Japanese cuisine. The zesty lemon and lime flavors are perfect for summertime snacking.

Serves 1

Ingredients
・1 Can K&K Smoked Hiroshima Oysters
・Panko bread crumbs
・Flour
・1 egg
・2 Tablespoons ponzu sauce
・3 Tablespoons Japanese Mayonnaise
・1 oz. Ginger finely chopped
・Oil (You will want something with a high smoke point, like sunflower or canola)
・Salt and pepper
・1 Shiso leaf (optional garnish)

Recipe
1. In a small saucepan, add ponzu sauce and chopped ginger and simmer on low heat while stirring regularly. The goal is to heat the ginger just enough to extract the flavor. The temperature should be high enough to see a little steam, but not so much that the ponzu begins to bubble. Simmer for 8 minutes, then remove from heat and set aside to cool.
2. Once cooled, slowly add the ginger ponzu sauce to the mayonnaise until you achieve a muted orange color. If the texture is too runny, add more mayonnaise to thicken. Once the texture and taste is to your liking, place the sauce in the refrigerator until you are ready to serve.
3. Separate the egg (scrambled), flour and panko into 3 small bowls.
4. In a large skillet, add enough oil to completely cover the base and place over medium high heat.
5. While the pan is heating, take your oysters and first coat them in flour, then dip in egg, and lastly roll them in panko until they are lightly covered. Make sure the panko covering is not too thick, otherwise parts may end up unevenly cooked. Sprinkle with salt and pepper and set aside.
6. Once the pan is heated, carefully add the panko-breaded oysters using tongs or a spatula to avoid splashing oil.
7. Fry for roughly 2 minutes until golden brown on one side, then flip oysters and fry for 1-2 more minutes until you have an even golden brown color throughout. Remove from the pan and place on a paper towel to absorb excess oil before serving.
#5: Beef Simmered in Red Wine - Beef and Kimchi Taco with Avocado Cream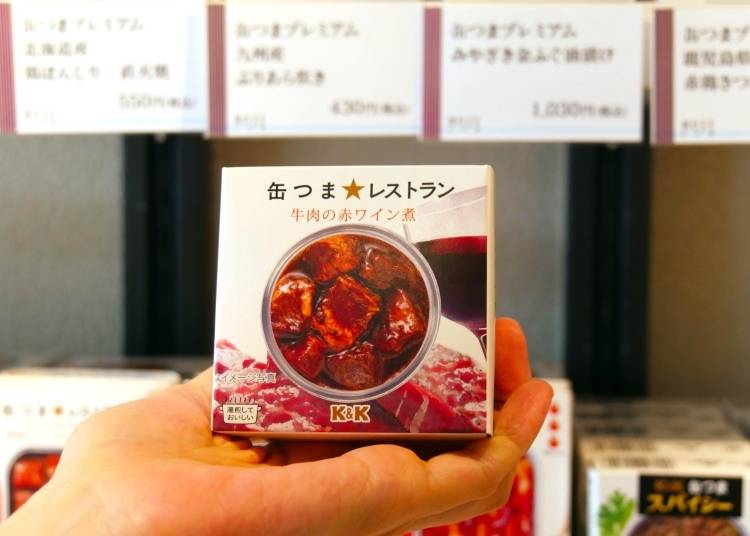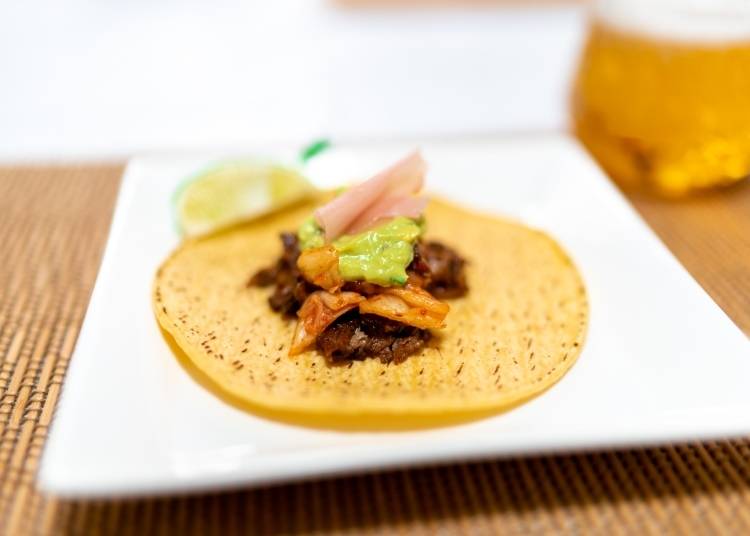 Few things embody summer quite as well as tacos and a cold beer. For our final recipe, we've combined K&K beef simmered in red wine with kimchi to make an Asian-inspired street taco that pairs perfectly with a light IPA or session-style beer. The red wine marinade adds a deep, rich flavor to the beef that compliments the spiciness of the kimchi beautifully. Topped with a cool avocado cream sauce and pickled ginger; it's the perfect meal to enjoy before slipping on a yukata and enjoying a summer festival.

Serves 1 (2 Tacos)

Ingredients
・1 Can K&K Beef Simmered in Red Wine
・5 oz. Kimchi
・1 Avocado
・1 Lime
・1 Tablespoon cilantro (finely chopped)
・3 Tablespoons plain Greek yogurt
・1 Tablespoon cooking oil
・Pickled ginger
・Tortillas
・Salt and pepper

Recipe
1. Cut the avocado in half, discarding the skin and seed.
2. In a large bowl, mash the avocado with the back of a spoon until you have achieved a smooth texture.
3. Add yogurt and cilantro to the bowl and stir until incorporated.
4. Cut the lime into quarters and squeeze one quarter over the avocado mixture. Feel free to add more based on your preferences.
5. Salt and pepper to taste, then place in the refrigerator until ready to serve.
6. In a large skillet, heat 1 tablespoon of cooking oil over medium high heat.
7. Once the pan is heated, add the beef and stir occasionally. Since the beef is already cooked, the higher temperature of the pan will help to achieve a slight char on the outside without overcooking the center. Pan sear for 3-5 minutes until the beef is nicely charred but not burnt.
8. On a cutting board, combine the beef and kimchi and chop together to create a mixture of the two.
9. Place tortilla in a clean frying pan over medium to medium-low heat for 30 seconds on each side; just long enough to soften, which will help to prevent it from tearing while eating.
10. Place beef and kimchi mixture in the center of the tortilla and top with 1 spoonful of avocado cream. Garnish with pickled ginger and a lime wedge and serve.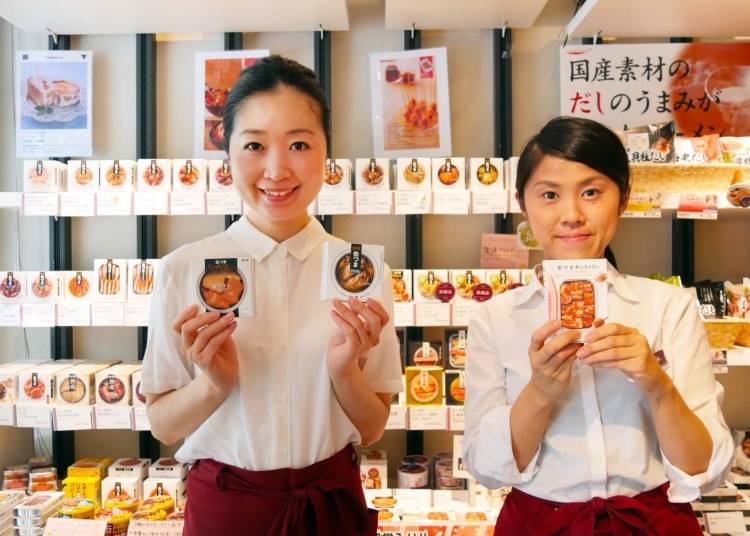 Roji Nihonbashi's friendly staff are happy to make recommendations!
All of K&K's over 70 premium canned foods are ready to be eaten as-is or simply heated and enjoyed, but with a few minutes of preparation and cooking, they make for the focal point of a complete, delicious meal. At around $5 each, it's a simple and convenient way to spice up meal time and impress family and friends. Channel your inner chef when you're in Japan - head over to Roji Nihonbashi and pick up some cans to create your own unique recipes!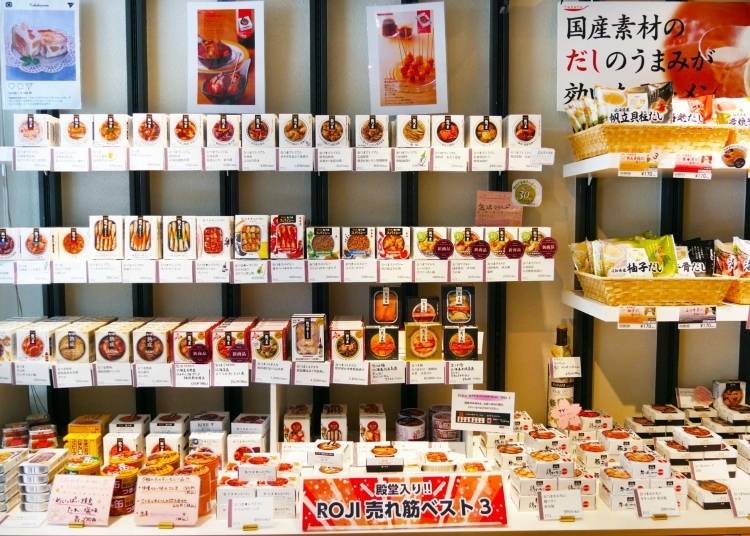 With over 70 types of cans from which to choose, what kind of recipe will you make?
*Contents and packaging for certain products were updated on August 20, 2018 and may appear differently from what is presented in this article.
Address

1-1-1, Nihonbashi, Chuo-ku, Tokyo, 103-8241
View Map

Nearest Station

Nihombashi Station (Tokyo Metro Ginza Line / Tokyo Metro Tozai Line / Toei Asakusa Line)
2 minutes on foot


Phone Number

03-3276-4162
Written by: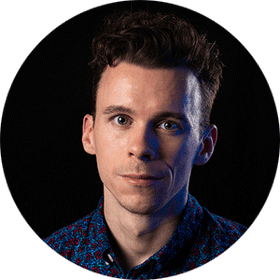 *This information is from the time of this article's publication.
*Prices and options mentioned are subject to change.
*Unless stated otherwise, all prices include tax.