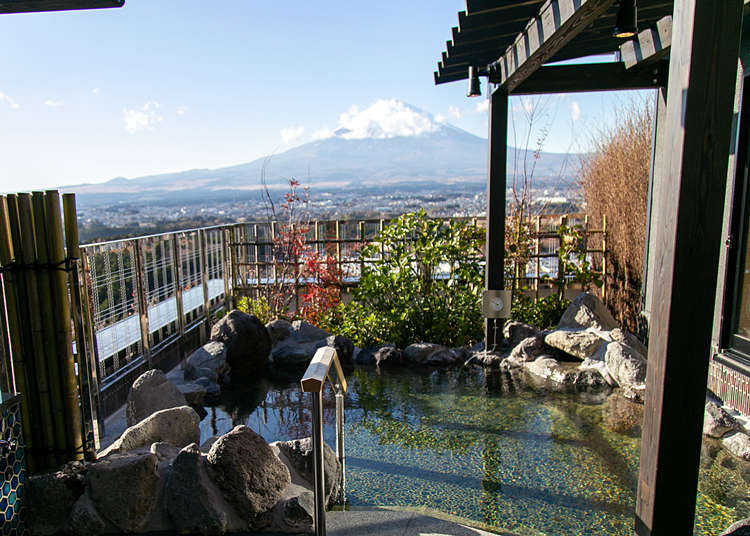 Hotel Clad, a gorgeous hotel with a view of Mt. Fuji, opened up a new day-trip onsen hot spring called Kinohana no Yu. It is located in Gotemba Premium Outlets, and is easily accessible from the city center.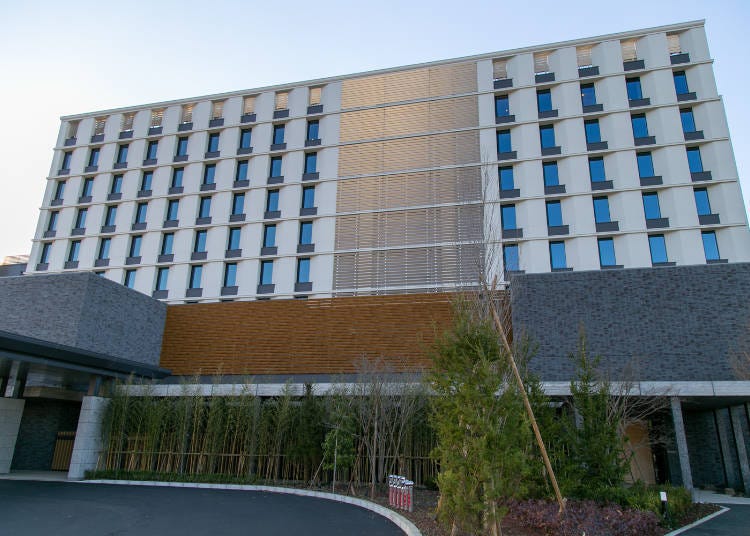 Soak your worries away at a hotel with a view of Mt. Fuji!
HOTEL CLAD and Kinohana no Yu are newly established facilities on top of a hill in Gotemba Premium Outlet. There are two separate entrances, one for hotel guests and another for day-trip visitors to the hot springs. First, let's take a look at Hotel Clad.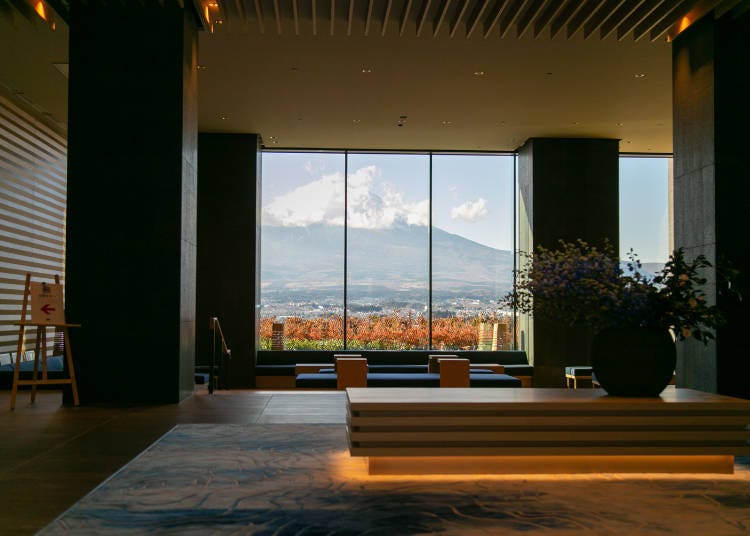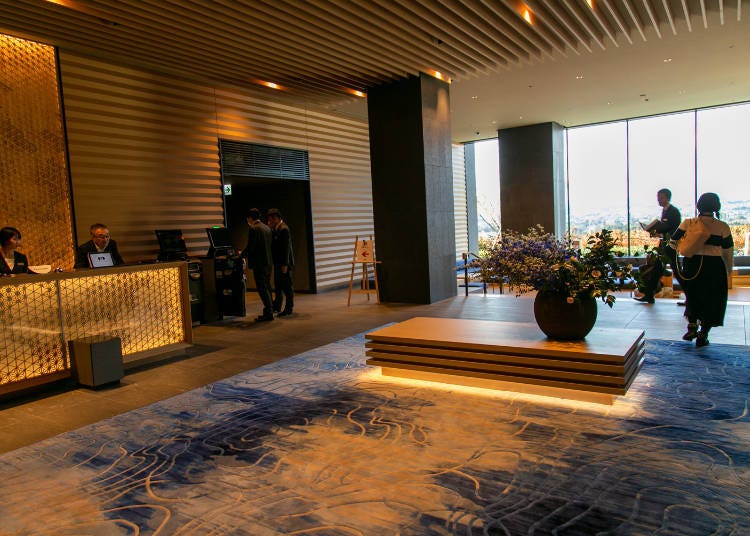 The very first thing you will notice upon entering the lobby is none other than the staggering view of Mt. Fuji! When you're looking to stay at a hotel with a view of Mt. Fuji, you might be challenged to find one better. The majestic scene looming right before you though the large window is impressive.

The hotel has a traditional yet modern Japanese atmosphere. It is made with wood and stone, as well as basalt from the solidified magma of Mt. Fuji. The mattresses laid out on the room floors are designed with imagery of Mt. Fuji's streams.

Accommodation rooms are available in various grades. More than half of them offer a view of Mt. Fuji (appropriately named 'Fuji View' rooms). Because the hotel is situated on a hill, you can get an almost entirely unobstructed view of the foot of Mt. Fuji and the streets of Gotemba.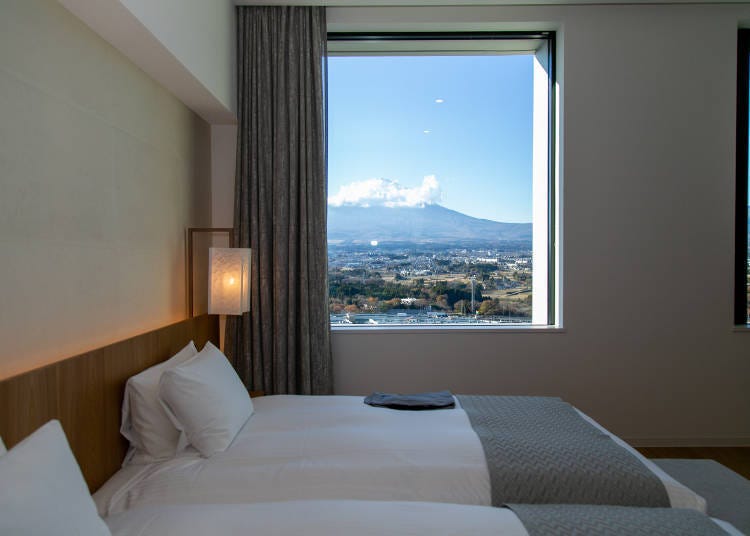 The Fuji View Twin Room is probably the most symbolic of Hotel Clad. Though a generally simple room, it incorporates many ideas for broader use of the amenities, including wall-mounted plumbing that can be used as a hanger hook. Rooms are also equipped with showers. However, guests can freely use the Kinohana no Yu hot springs as well.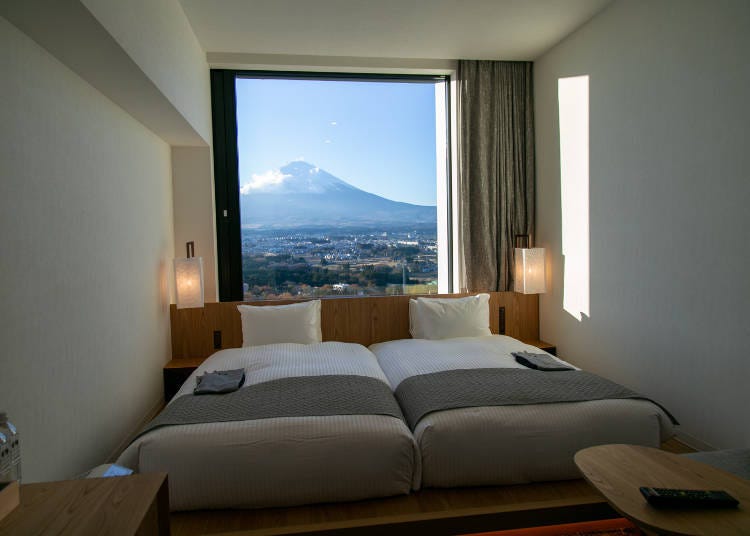 Twin rooms are also available at a reasonable price on the forest side, opposite to the side offering views of Mt. Fuji. These rooms are recommended for those traveling on a budget and not particularly concerned with having a view of Mt. Fuji from their room. After all, the other floors at this hotel have a view of Mt. Fuji.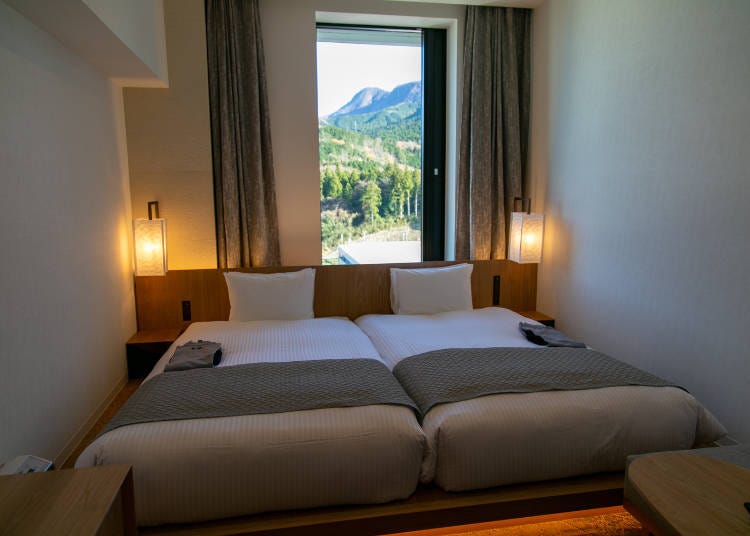 Next is the Fuji View Deluxe Room, which is about the size of two twin rooms. Although there are only four of these rooms available, they offer a great view of Mt. Fuji from their large windows. These are also the only rooms with their own private bathtubs installed (from which you can also see Mt. Fuji!). Everything you could want from a deluxe room!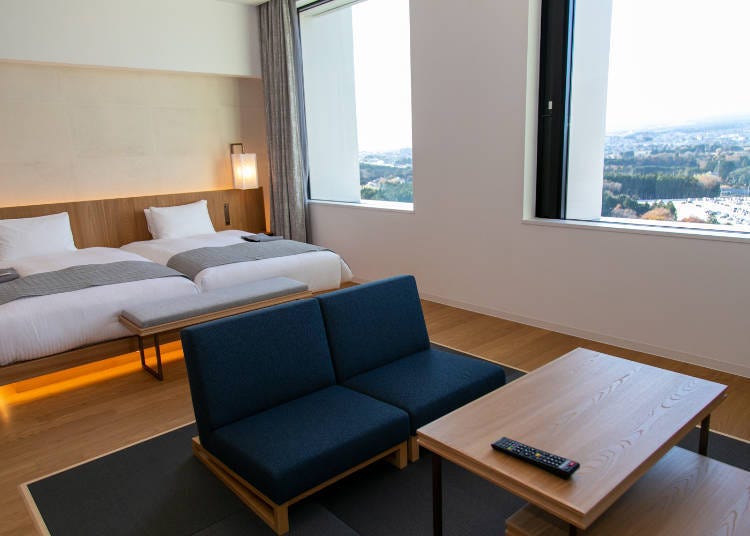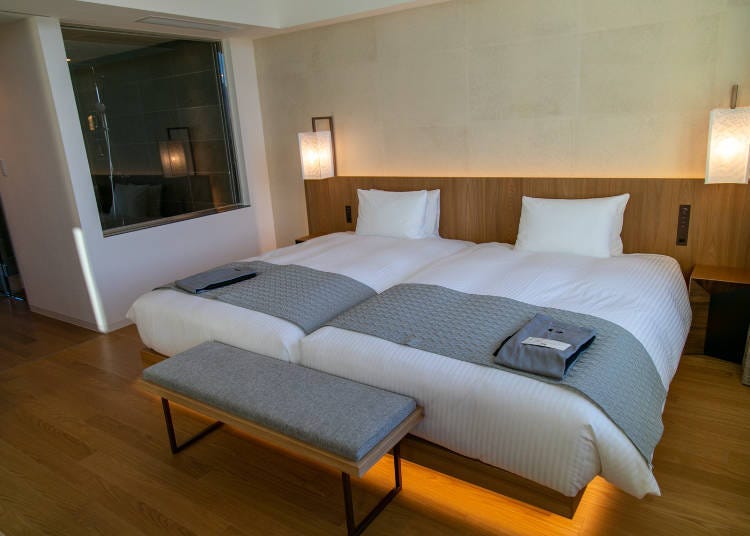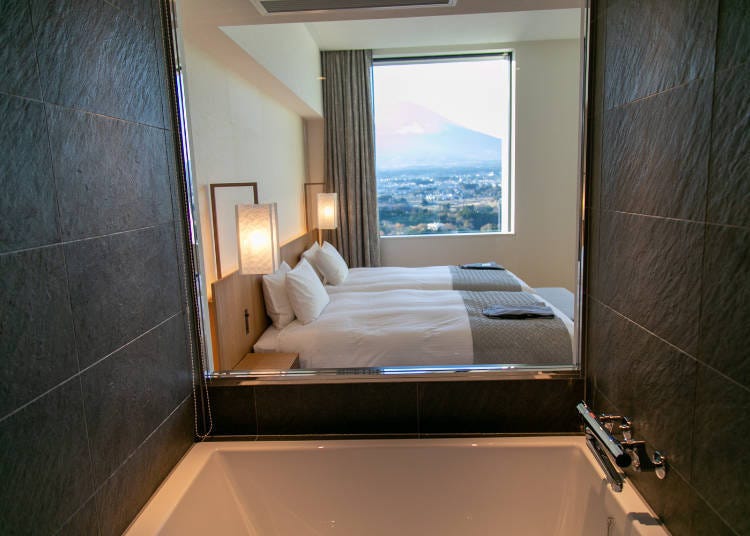 Double Rooms are also available on the forest side, which is a great option to cut travel costs, especially for those traveling alone.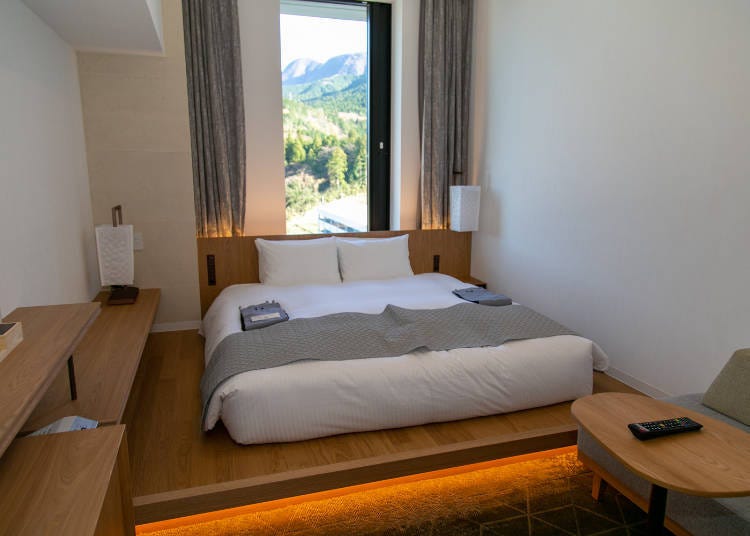 Finally, the most distinctive feature of the guest rooms is that each has its own unique concept. There are a total of three kinds of these 'concept rooms.' They are designed in collaboration with 'BAYCREW'S GROUP,' which is also a part of Gotemba Premium Outlets (the awesome outlet park with a full view of Mt. Fuji!)

The first is the Brooklyn Room. It is uniquely designed in the image of an old Brooklyn loft, with latticed glass partitions, iron, and brick.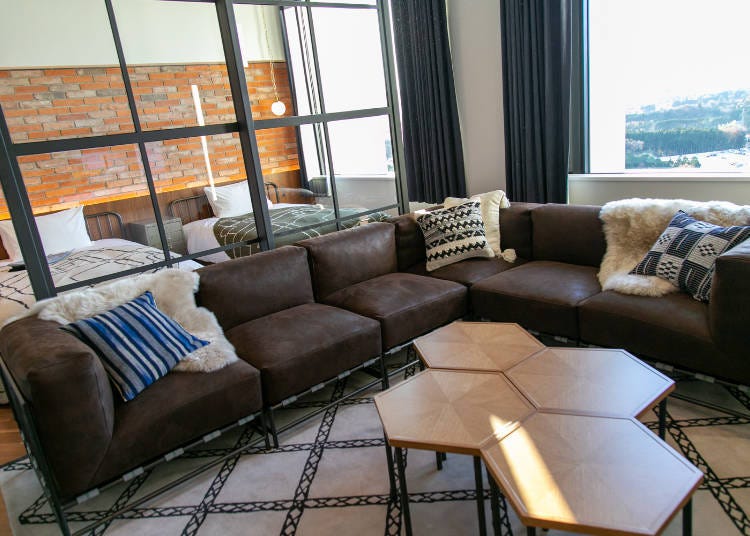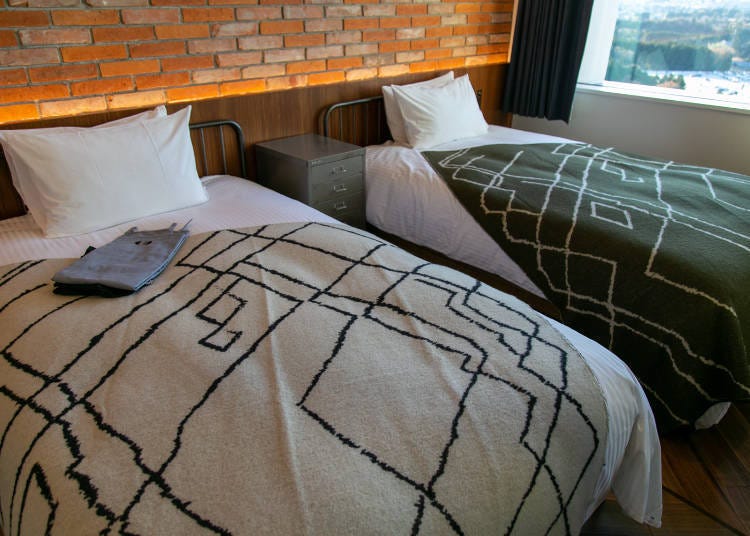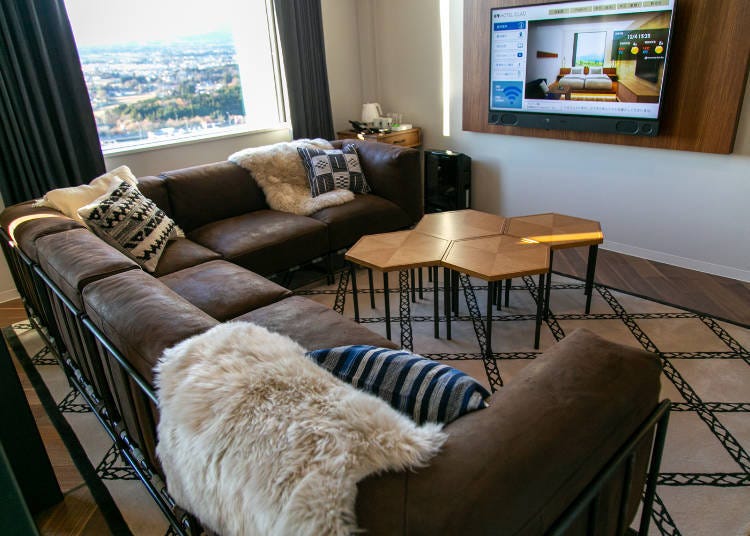 Next is the Fashion Room. As its name suggests, this room is designed in the image of a shopping outlet. You can even change outfits and take photos in its studio-like space. There are even props, lights, and large mirrors provided, everything you need to show off your style on social media.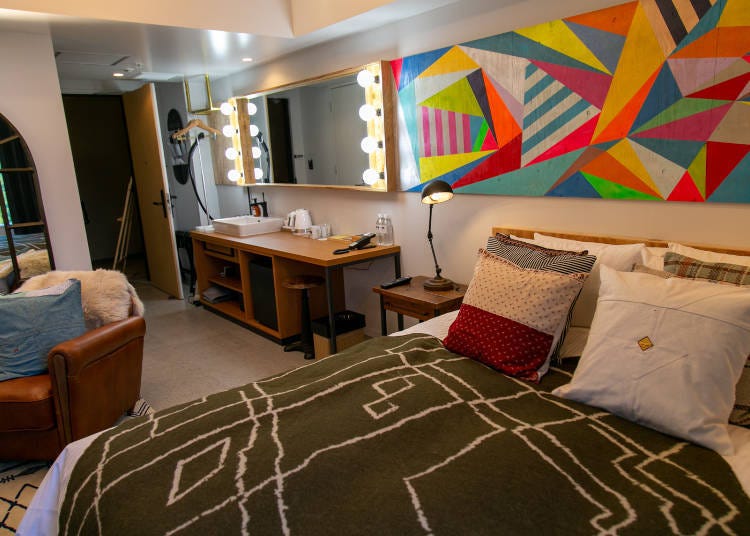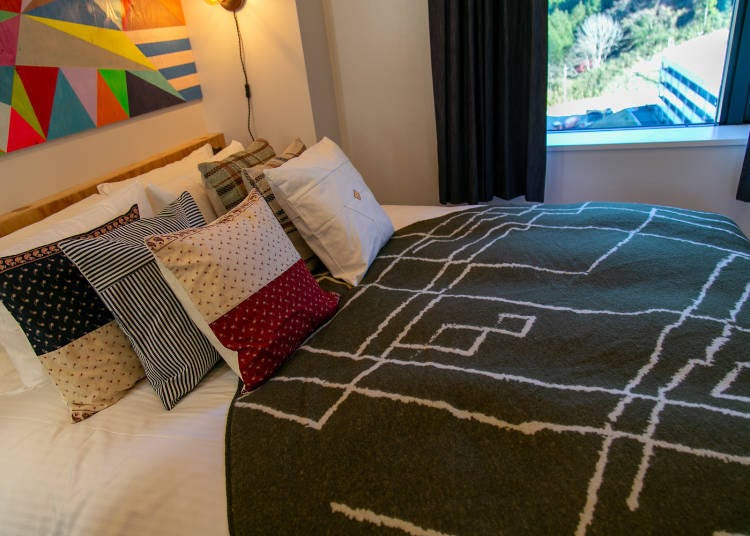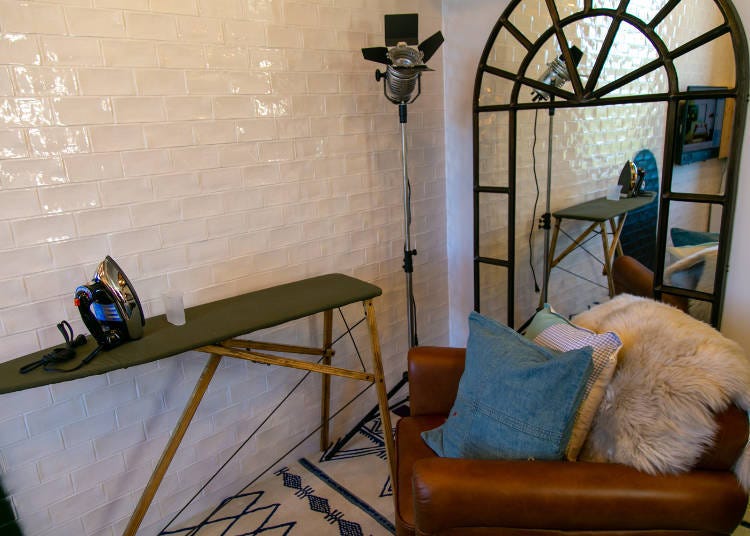 Finally, there is the CLASSIC USA ROOM. Its theme is deep green with a refined, classical atmosphere, designed with leather and solid wood. The room has a calming vibe and is recommended for those who want to enjoy a relaxed holiday in luxury.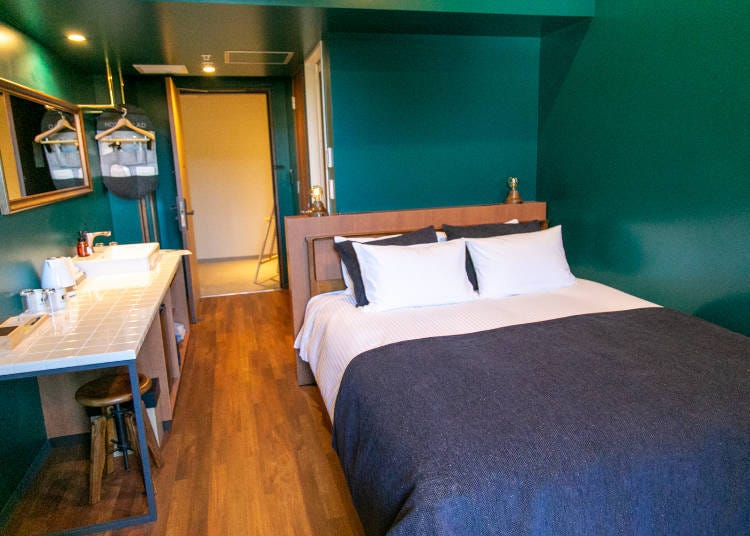 This hotel with a view of Mt. Fuji offers many helpful services for foreign language-speaking tourists. English-speaking staff are always on-site. The television sets in each room also offer information in multiple languages, including English, Chinese, and Korean. Of course, each floor also offers free wi-fi. This hotel definitely makes a great home-base when traveling around Japan.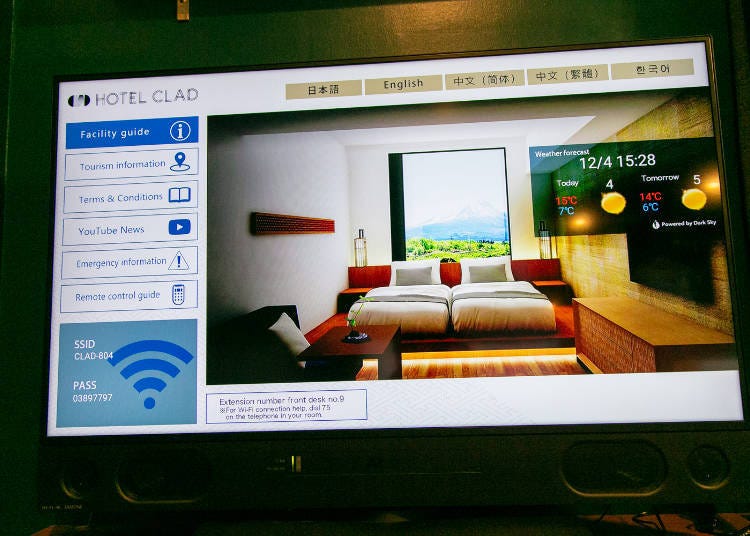 Kinohana no Yu: Onsen Hot Springs With A View Of Mount Fuji
Now let's take a look at Kinohana no Yu. This is the hotel's hot springs facility, which also includes a restaurant. The name comes from the Goddess Konohana Sakuya-hime, the deity worshipped at Mount Fuji. The location's logo also includes imagery of cherry blossoms and Mount Fuji.

The entrance to the lobby is in the style of an old-fashioned Japanese home, with a hearth and a chest of drawers. Once you are done at reception, you will receive a wristband, used for payments around the facility, and a towel set. Next, head directly to the hot springs on the second floor.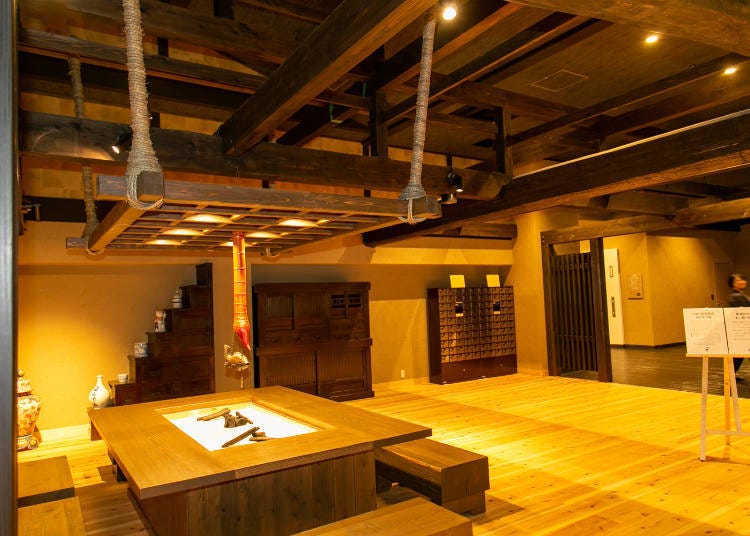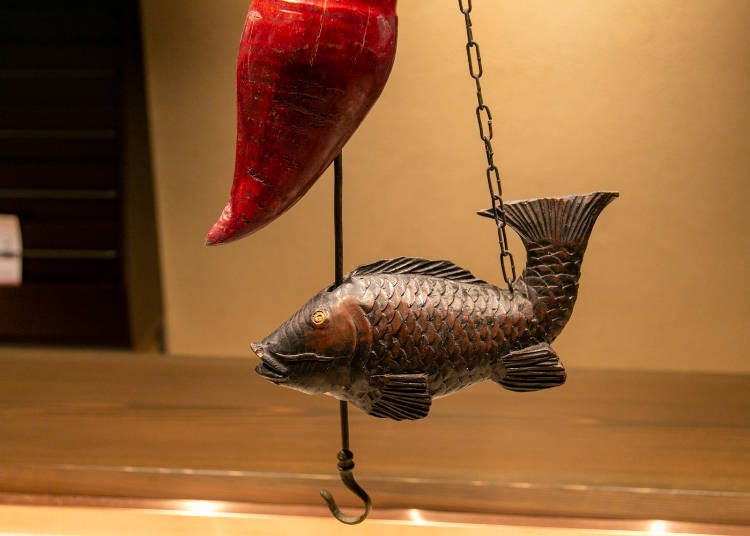 There are three separate baths: one indoor bath and two open-air. No matter which one you choose, you are guaranteed to have a magnificent view of Mount Fuji (if the weather is in your favor)!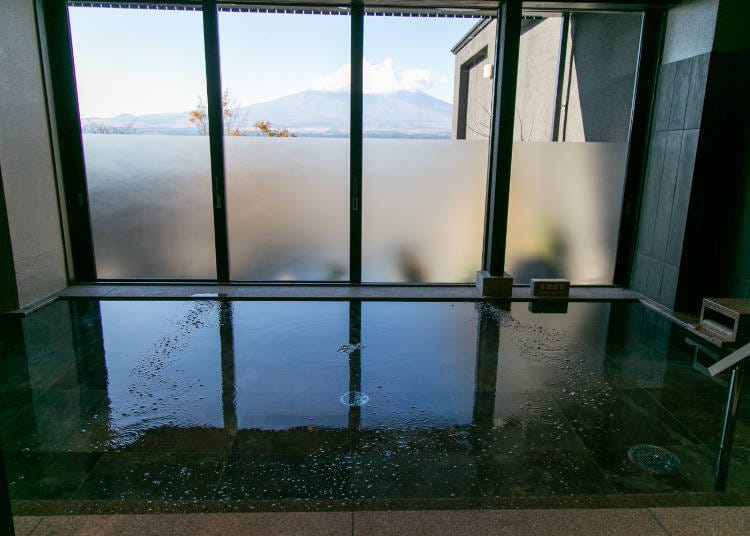 Our recommendation is the Tateyu open-air bath. If you stand up in the deeper part of the bath, you can see a beautiful, clear, unobstructed view of Mount Fuji.

In addition to open-air baths such as the previously mentioned Tateyu, are the spacious 'tenbo-furo' View Baths. There are indoor baths, including the carbonated bath and the shallow bath, in addition to regular hot water baths. Enjoy the view of Mount Fuji while leisurely soaking in your favorite bath.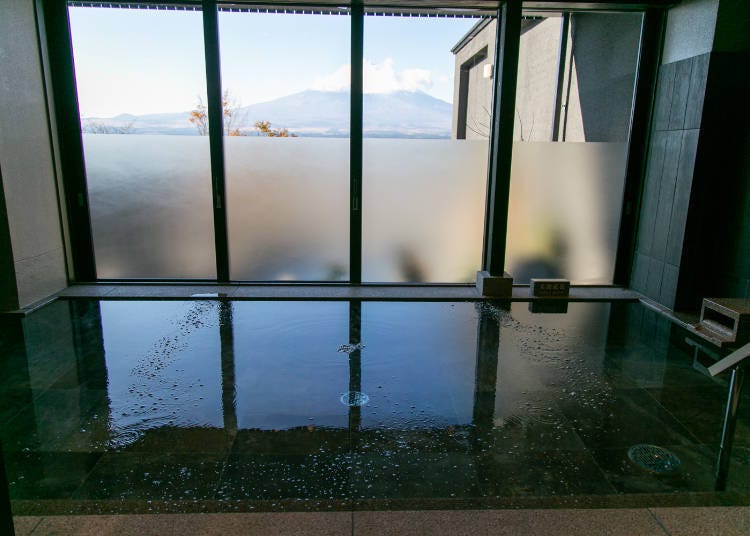 In addition to these hot spring baths, there are dry saunas available for both men and women. These also have great views of Mount Fuji. There is also a regular 'Loyly Service,' a sauna service in which you pour water on a heated sauna stone and bathe in the steam. If you enjoy the sauna, then this is a must-try.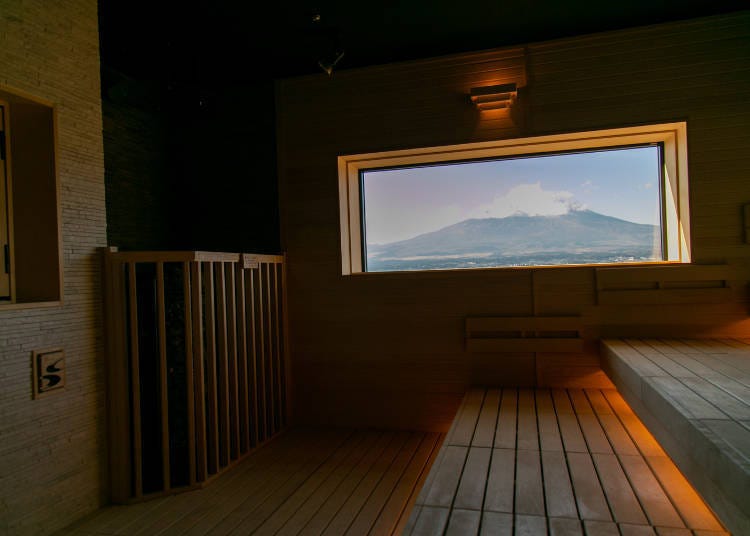 All open-air baths are self-sourced hot springs, rich in metasilicic acid that is good for the skin, including sodium-sulfate, chloride, and bicarbonate baths. Go for a soak, and make your skin as beautiful as Goddess Sakuya Konohana.

In addition to these public baths, there are 19 private baths that can be booked for private use. They are available on floors 1F and 3F, with the 3F baths offering clear views of Mount Fuji. There are stone baths, open air baths, cypress baths, and more. Style of bath varies by room, so feel free to reserve whichever you like. These baths also have their own water source, similar to the open-air baths, and are great for your skin.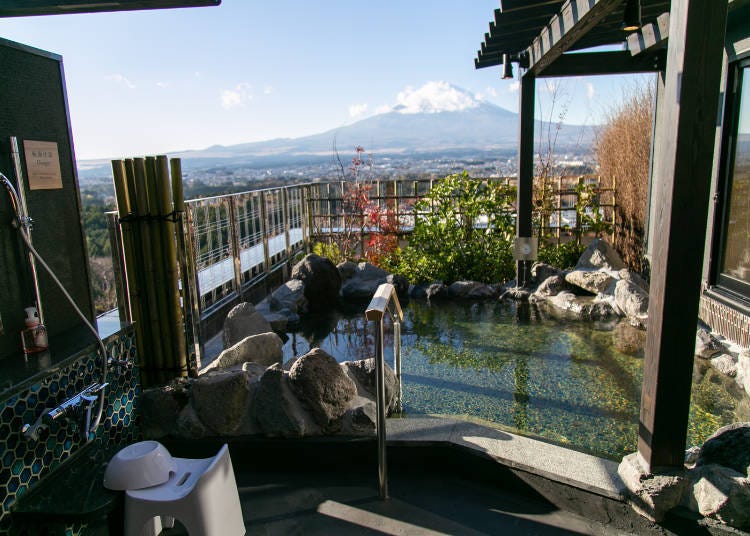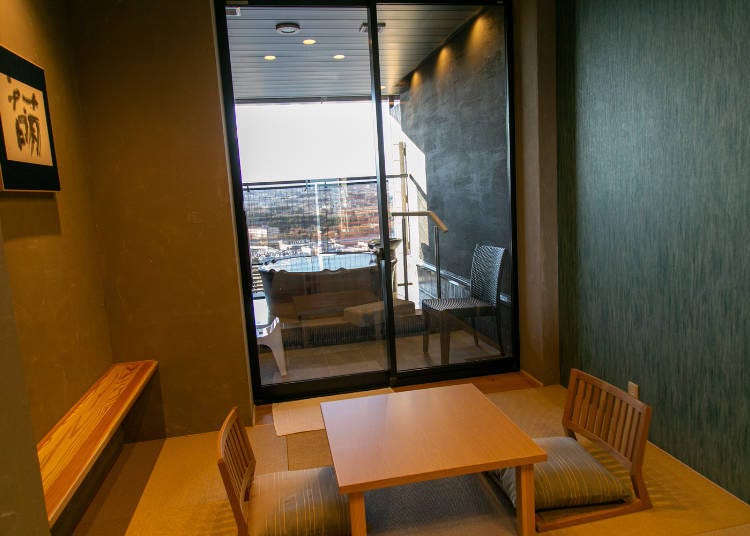 Once you finish your bath, feel free to use the break room in front. There are various styles of break room as well, including tatami-style rooms where you can lie down, box-style rooms, and terraces with clear views of Mount Fuji. There is a large library space that can fit up to 100 people and has nearly 2500 books, including magazines and comics, for guest use. There are even popular titles such as Naruto and One Piece available in English! You can even take a nap in the spacious, bright room, 'Utatane-bo.'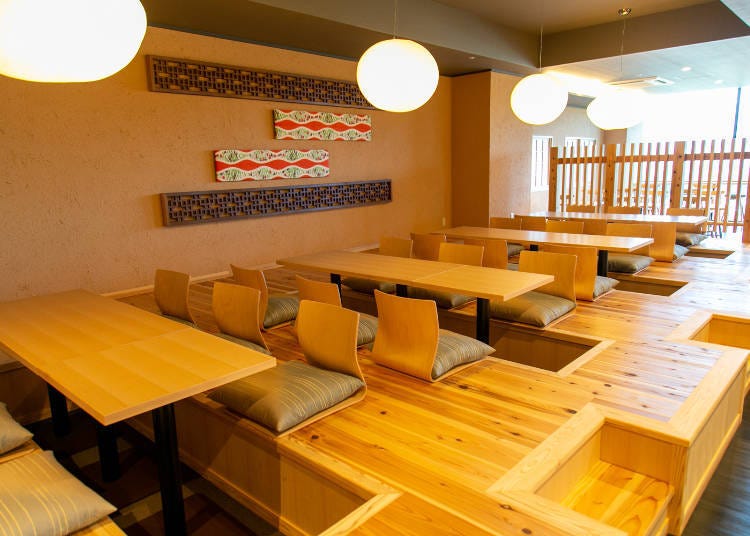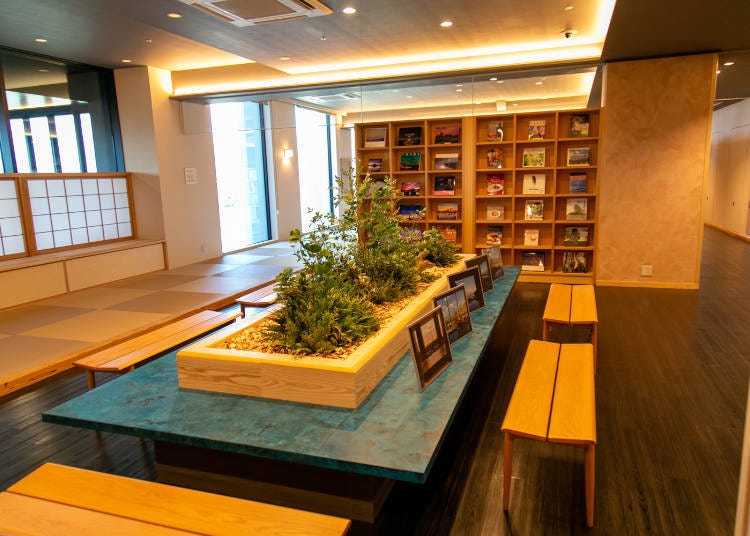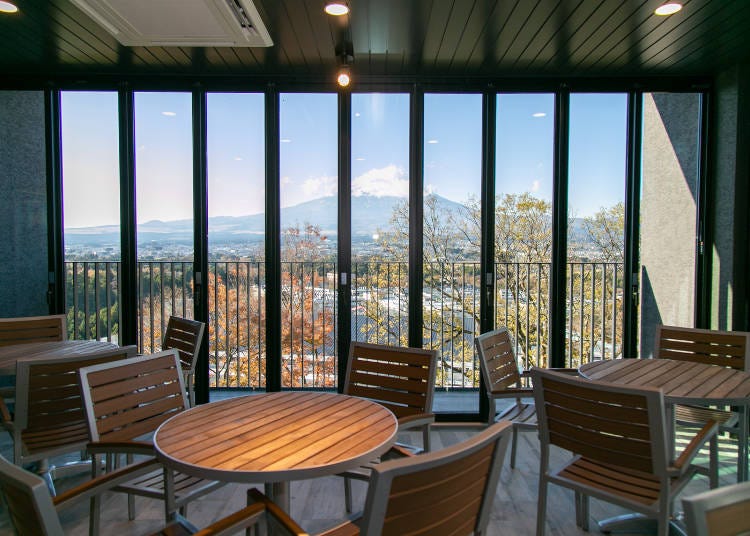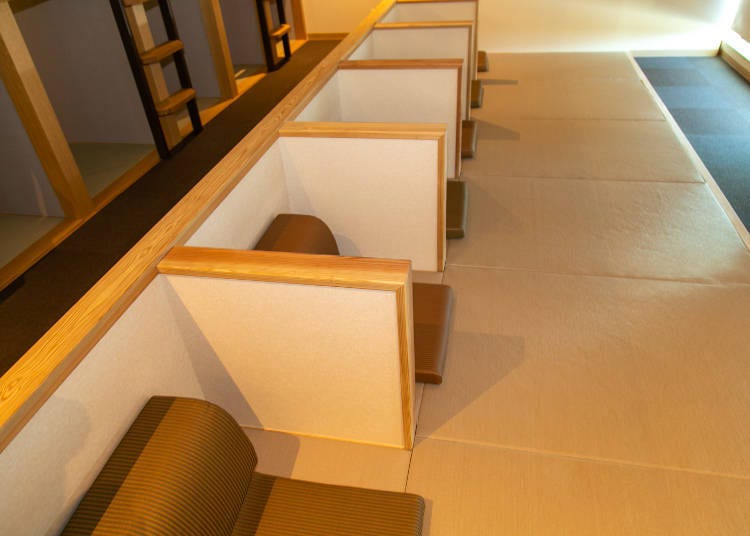 Near the break rooms you will also find the Kinohana Cafe, where you can enjoy draft beer, Fuji cider, and Shizuoka 'B-grade gourmet,' such as Mishima Croqutte and Ashita-katsu. There is also the spa, Karada-Iyashisho Yumegatari, where you can enjoy body-care services such as massage. Both are easy-to-use and offer different price options. Feel free to extend your relaxation after your bath with these services.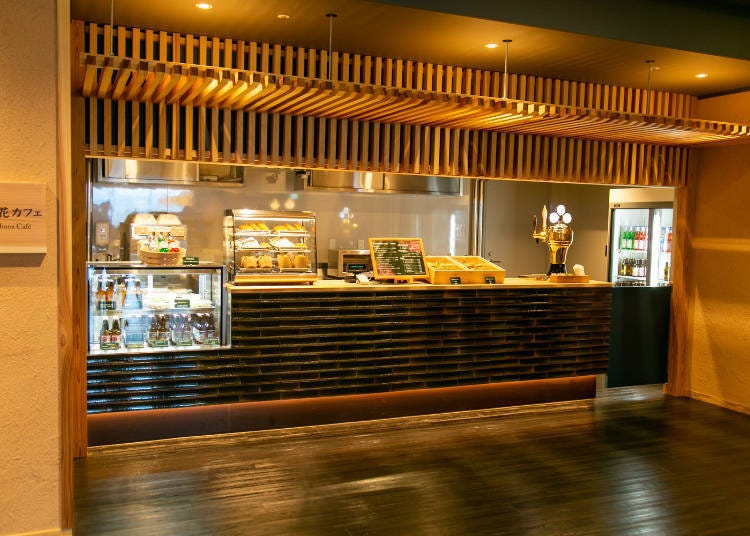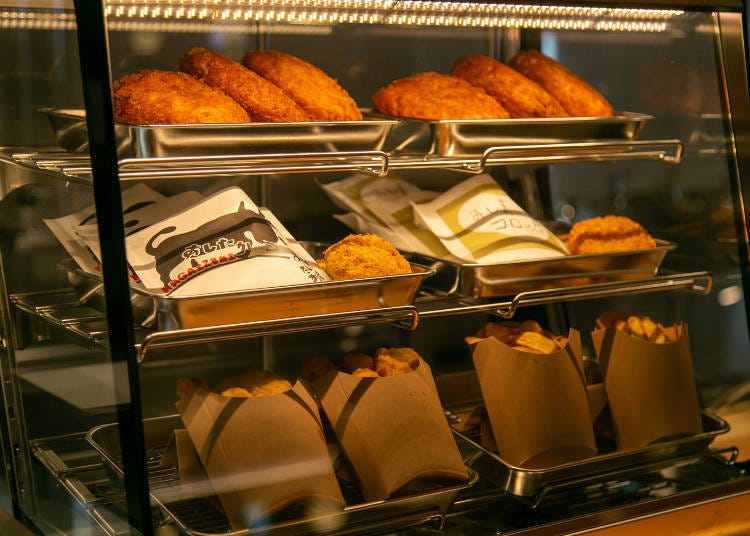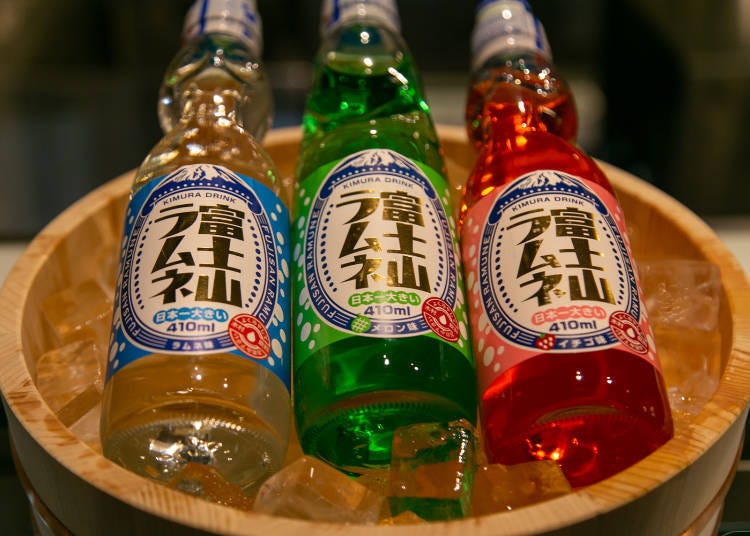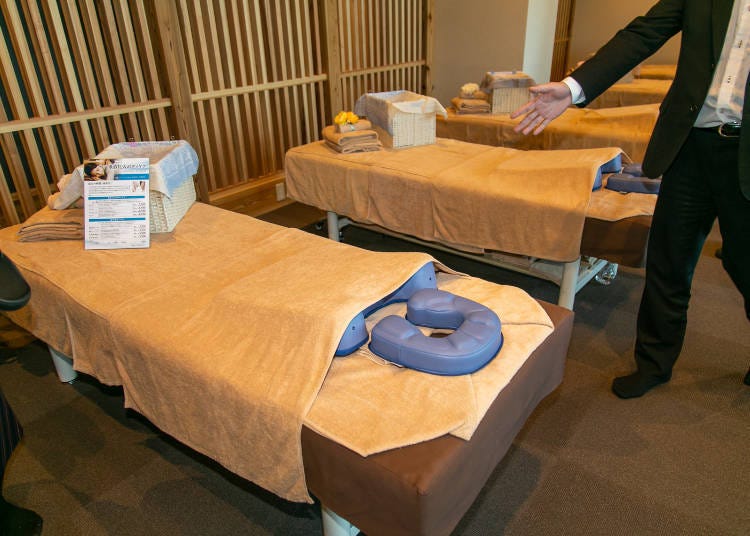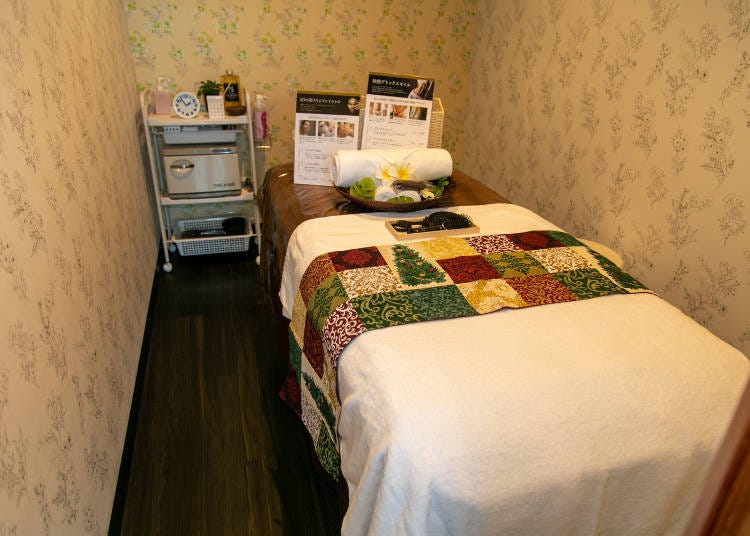 Dining Hanagoromo: A Restaurant With Nearly 70 Different Dishes
Finally, let's take a look at the hotel restaurant, Hanagoromo. There are about 70 different kinds of Shizuoka specialties, including standard dishes such as udon, soba, donburi, as well as full meals and desserts.

There are plenty of local cuisine dishes made with local ingredients. Many of these dishes can only be found here, including Mikuriya Soba, made with Japanese yams, Beef Yogan-Yaki, in which beef is grilled over Mt. Fuji lava rocks, Goten Tamago Dashi-yaki, a dish made with flavor-rich eggs from Gotenba P.Bio.Fuji Higashi-Fuji Farms, and Char-Grilled Yumekasago (rockfish).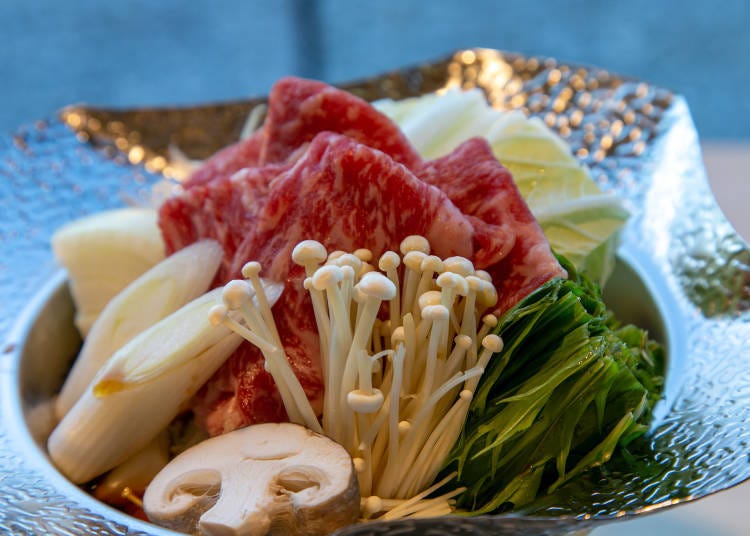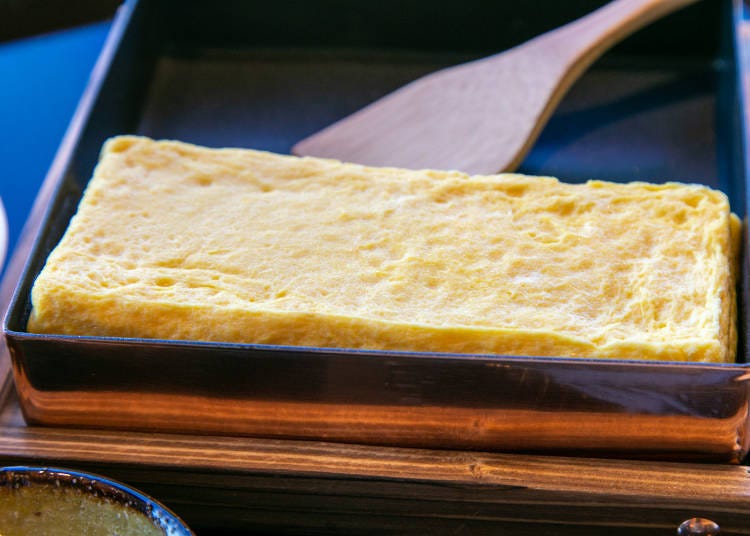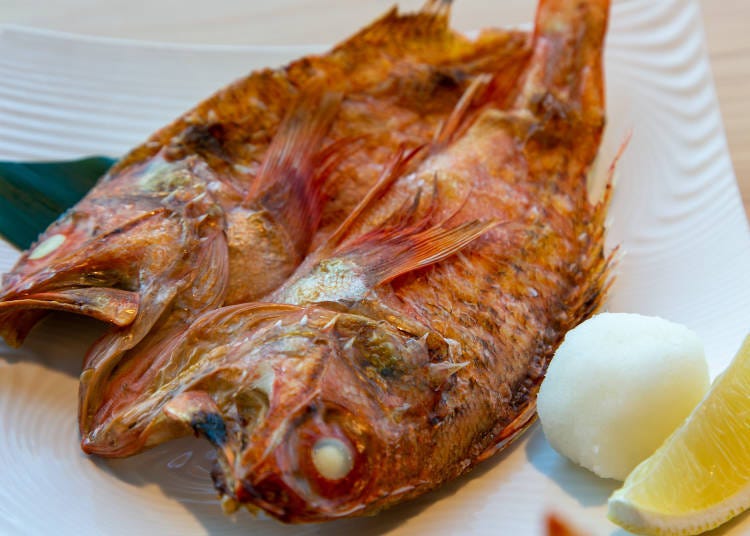 To order, simply speak to the staff, or order directly from the built-in tablets available on each table. The menu as well as the tablets are available in English, so anyone can easily order, regardless of Japanese language level.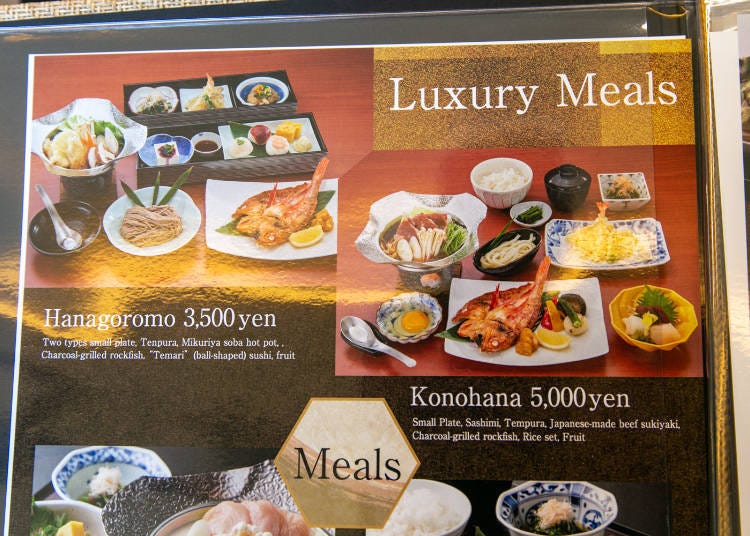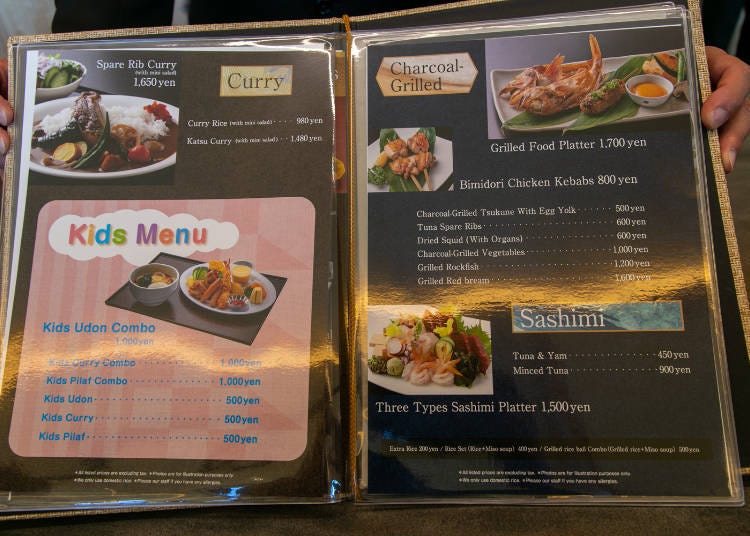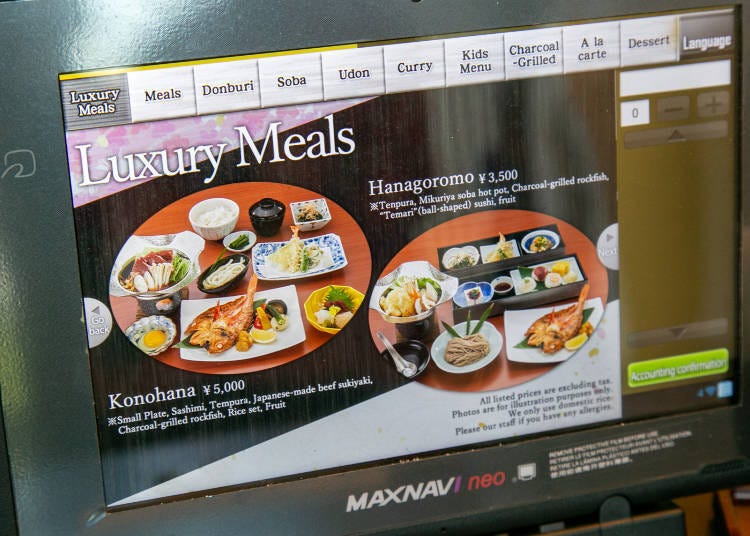 The restaurant is open to hotel guests as well as day-trip visitors. There is also a breakfast buffet, available for hotel guests only. You can see Mount Fuji from the restaurant floor, as well as the cherry blossoms in the spring time.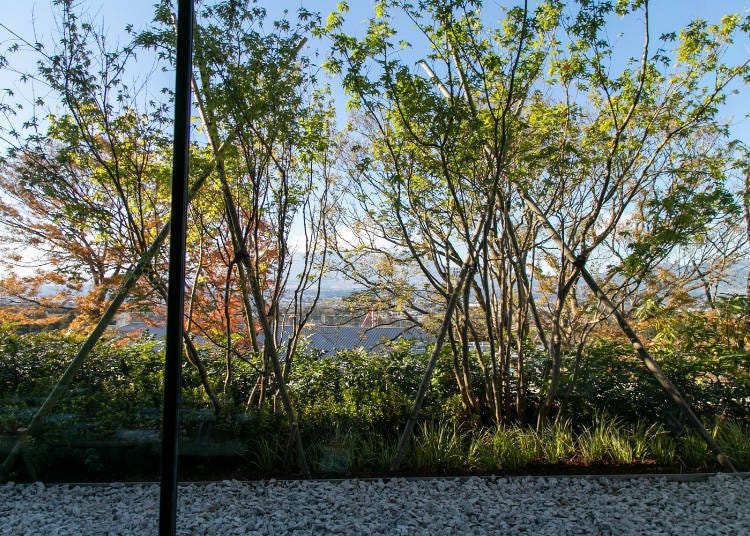 And there we have it for Hotel Clad and Kinohana no Yu. It is about an hour and a half away from Tokyo via express bus, and close to popular tourist attractions such as Mount Fuji and Hakone. It is a great hotel to use as your home base when traveling, and for shopping at Gotemba Premium Outlets. Able to accommodate both day-trip visitors and overnight guests, it is a great and convenient place to stay.

Hotel Clad and Kinohana no Yu are places with breathtaking views of Mount Fuji from nearly anywhere on the premises. This is the perfect addition to any Japan trip!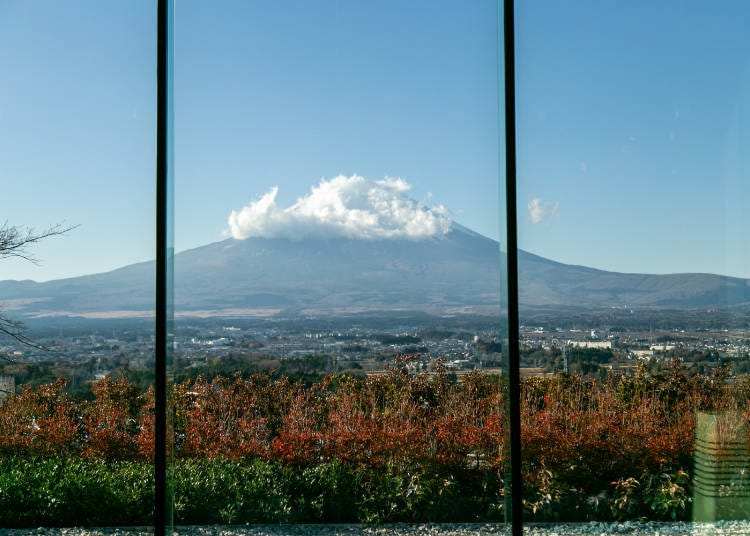 Hotel Clad & Kinohana no Yu

「ホテルクラッド」「木の花の湯」

Address

2839-1 Fukasawa, Gotemba, Shizuoka Prefecture

Nearest Station

Approximately 2km from Tomei Expressway, Tomei Gotemba IC; Approx. 4km from Tomei Expressway, Ashigara Smart IC


Phone Number

0550-81-0321

Hours: 10:30AM-10:00PM (reception until 10:00PM; closes 11:00PM)
No regular holiday

Vacancy search, reservation

from

20,400JPY

1room, 2adults

Check with our partner site as the latest rates, rate details, and guest room requirements may vary.
*This information is from the time of this article's publication.
*Prices and options mentioned are subject to change.
*Unless stated otherwise, all prices include tax.