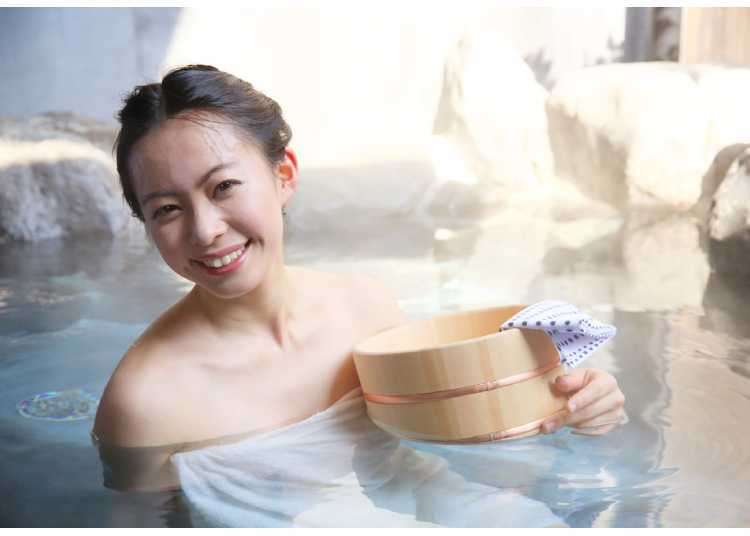 When you think of Tokyo, famous sightseeing spots probably come to mind. But what if we told you that Tokyo is actually home to an astonishing number of spas and hot springs, inviting tired shoppers and sightseers to soak their body, the Japanese way?

We will introduce the three best Tokyo spas, open late in the night and thus providing a wonderful oasis of relaxation after a long day!
1. Oedo Onsen Monogatari: Welcome to Old Japan, Where Every Day's a Festival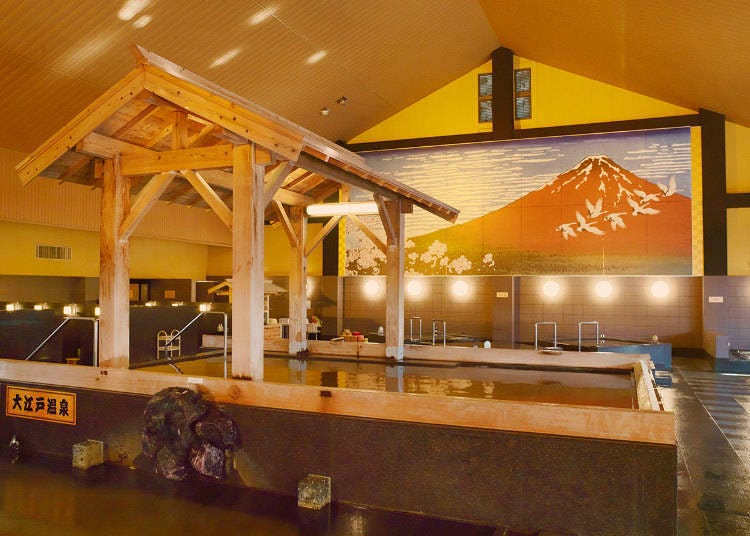 Oedo Onsen Monogatari can easily be called the most famous hot spring theme park in all of Japan. It's easily one of the most famous of Tokyo spas.

In most hot springs and public baths, yukata are only offered for an extra fee or in a very plain color, but at Oedo Onsen Monogatari, the rental fee for a yukata is already included in the admission fee, allowing you to freely select your preferred color and pattern from a large variety of different yukata. Coordinating the yukata and the obi, its belt, is also a lot of fun.

You might be especially happy to hear that all the signs within the hot spring facility are written in four languages: English, Chinese, Korean, and of course Japanese, making the place particularly popular among visitors from abroad!
The water used for the indoor baths is drawn from a natural hot spring 1,400 meters below ground and of a brown color – let your body soak in it while gazing at the beautiful pictures of a red sun-colored Mount Fuji on the walls.

This brown water is said to have a positive effect on joint pain, stiff shoulders, coldness, and is generally beneficial for one's health.

The Bath of Silk is supposedly great for one's blood circulation and removes any dirt from the pores, and the nuruyu, a bath of lukewarm water, is a specialty bath for women.

In the neyu, or lie-down bath, you'll be massaged by gentle jet streams. While the outdoor baths are separated for men and women, the wooden bucket bath can be enjoyed exclusively by women.

Besides the indoor and outdoor baths, a foot bath will let you gaze over the beautiful Japanese garden, 700 square meters big. Special relaxation treats such as the rock salt sauna, to be enjoyed for an extra fee, can be found in the Birakuen, or Beauty Paradise.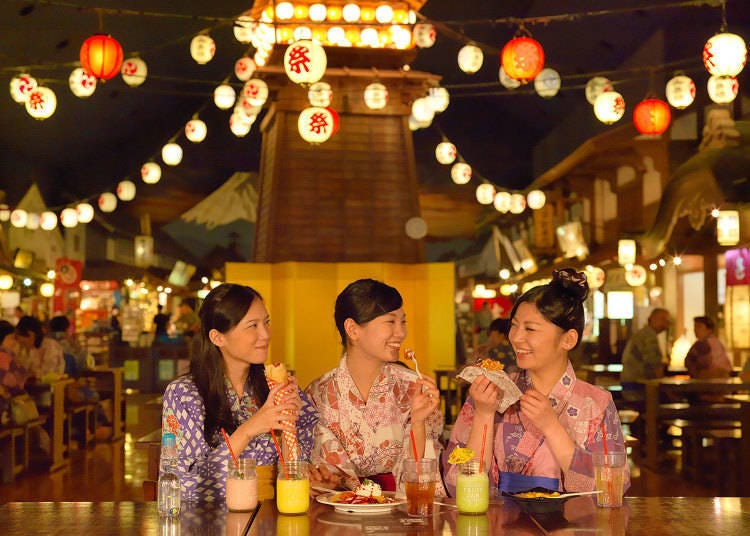 Unlike other hot spring facilities, Oedo Onsen Monogatari stands out with its unique atmosphere and interior design reminiscent of Japanese summer festivals.

It doesn't only look the part, however – feel free to enjoy a variety of games and activities typical for such a festival, such as eating traditional and modern sweets and catching little fishes.

There is also a wide range of restaurants to choose from, such as Korean cuisine, teppanyaki and sushi restaurants, izakaya (Japanese taverns), and ramen shops.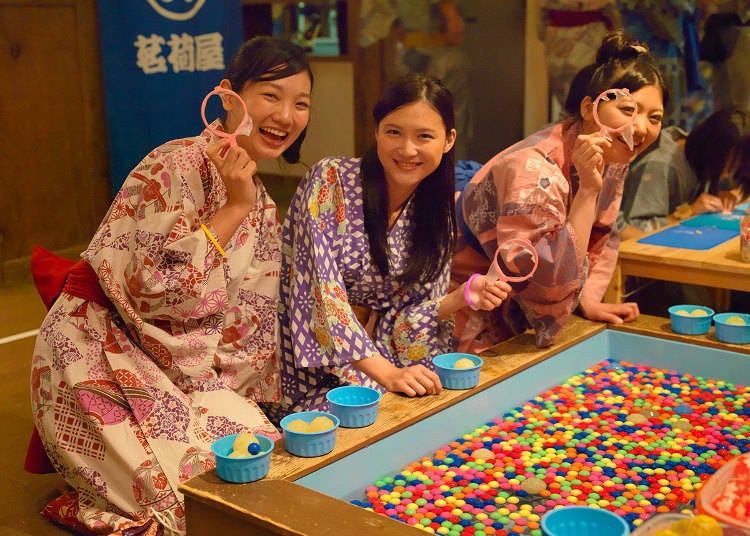 For those who don't feel like leaving, Oedo Onsen Monogatari also offers relaxation spaces and even accommodation options.

Hours: 11:00 a.m. – 9:00 a.m.
Closed: always open
Size: 1,360㎡ (baths)
Facilities: indoor bath for men (5), indoor bath for women (6), outdoor bath for men (2), outdoor bath for women (3), foot bath (1), rock salt sauna (1, extra fee), eating facility (1), amusement facility (1), relaxation & accommodation (2)
Admission: 2,280 yen (1,480 yen on Saturdays, Sundays, and national holidays; garment and towels included)
Tattoos: not allowed
Shampoo: available (free)
Towels: available (free)
Language support: Chinese, English, Korean
2. Thermae-Yu: Like Stepping into a Different World - A Roman-Style Bath in the Heart of Busy Shinjuku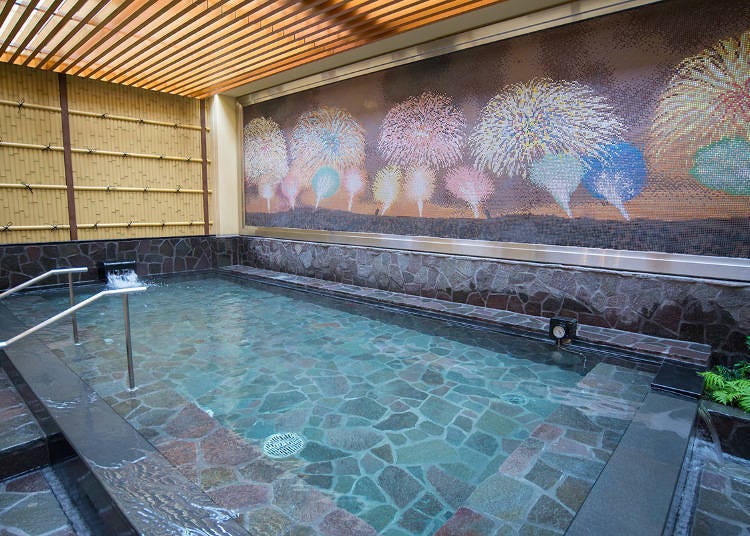 Just like the Japanese people of then and now, the ancient Romans just loved to bathe and had an equally rich bathing culture – entertainingly brought to life again in the popular movie "Thermae Romae," featuring Hiroshi Abe, by the way.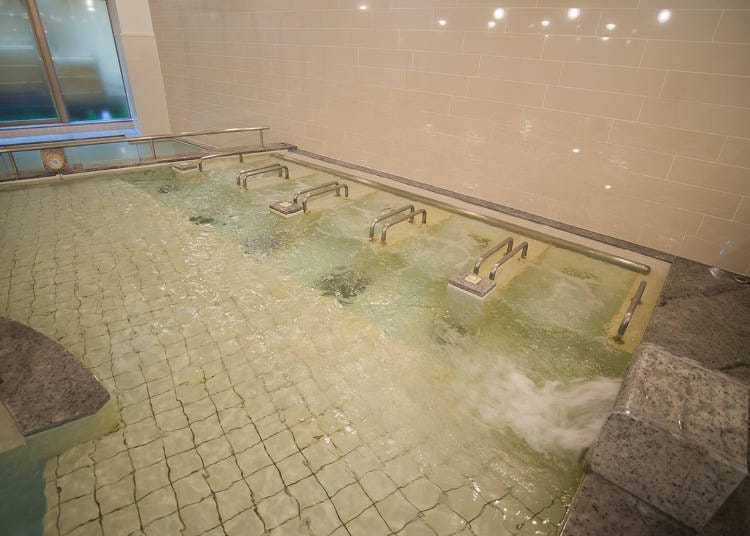 This uniquely Roman bathing experience can be made at Thermae-yu, a hot spring in Shinjuku's Kabukicho. As the name suggests, the theme of the spa is ancient Rome, utilizing a lot of white tiles and a different aroma on every floor.

All in all, the elegant white interior of the spa seems vastly different from the neon-glitzy Kabukicho – you'll find yourself having travelled to ancient Rome as you relax in one of the baths or saunas.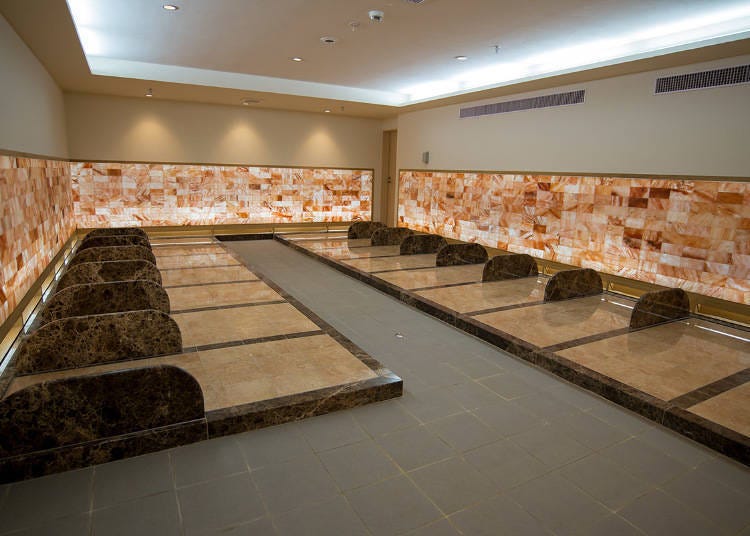 One of the highlights of Thermae-Yu is the open air bath, filled with 42 Celsius warm hot spring water that is brought from Nakaizu Hot Spring in Izu Prefecture, also called the "bath of the age of the gods." It's an incredibly relaxing Tokyo spa.

As it moisturizes the skin, making it feel silky smooth after a nice soak, people also took to calling it the "water of beauty." Besides that, Thermae-Yu also boasts Tokyo's largest bath with a high concentration of carbonic acid, said to have a positive effect on blood circulation by dilating the capillaries.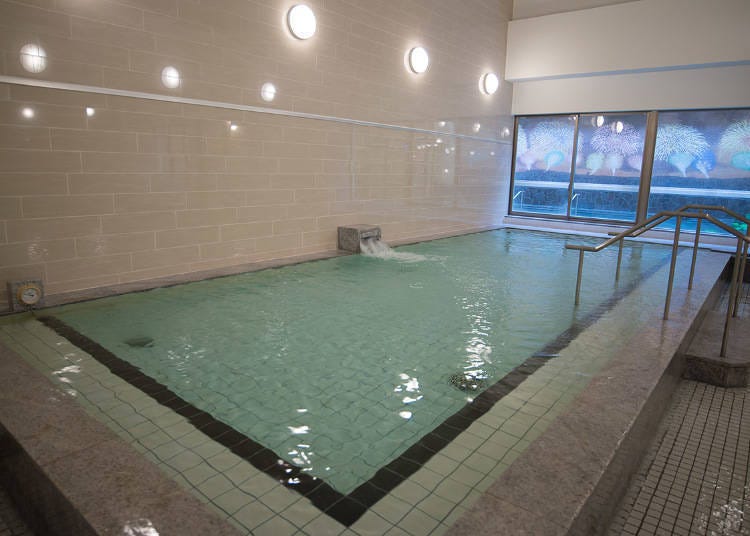 Six different baths can be enjoyed in total, such as the Lying-Down-Bath, the Silky Bath, the Jet Bath, Hot Bath, and so on. Once you're out of the water, why not try the five different kinds of bedrock baths, such as the Germanium Healing or the Rock Salt Healing, promising recovery from fatigue, detox, and promoting blood circulation.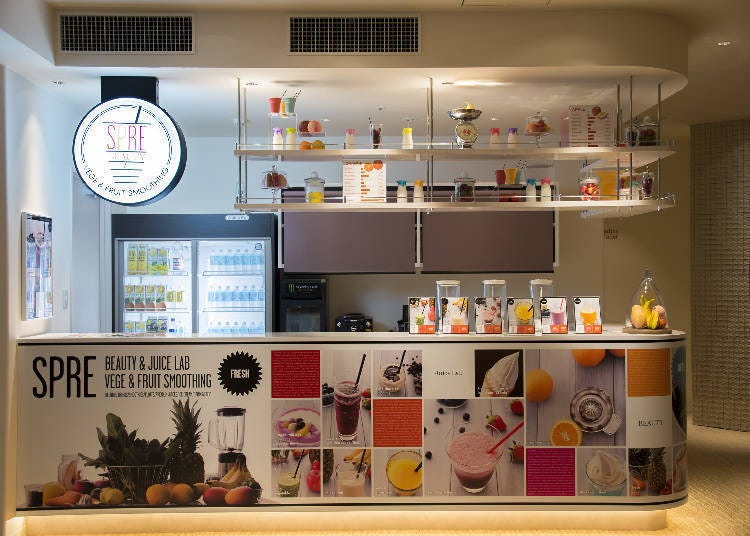 Both sweating and staying hydrated is key here! Next to the bedrock baths, you'll find the SPRE BEAUTY & Juice Lab, an adorable little stall that sells smoothies and the likes. Our recommendation is the King Vegetable smoothie for 400 yen (tax included), prepared with plenty of spinach, pineapple, carrot, and apple – the perfect healthy choice!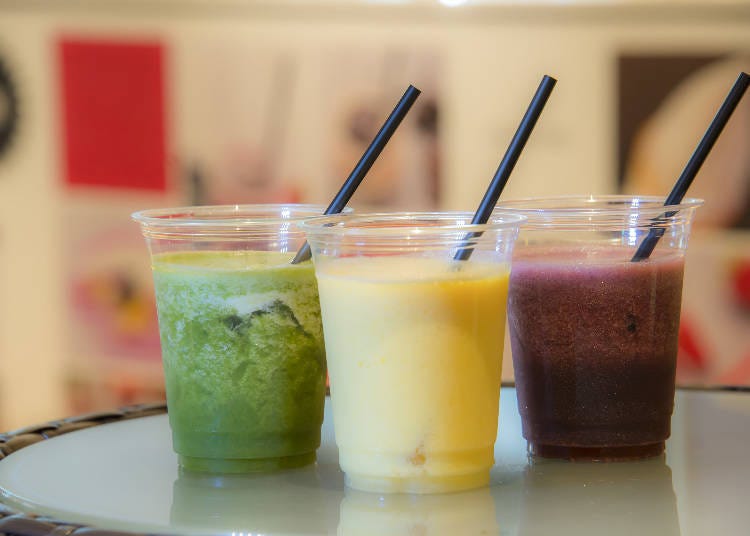 Two lounges invite to relax, equipped with comfy pair-seats and a drink bar, as well as one lounge with TVs. At this Tokyo spa there are separate spaces for women so there's no need to feel uneasy even when you come alone at night.

Hours: 11:00 a.m. – 9:00 a.m.
Closed: always open
Size: 595.93㎡ (baths), 6,303.51㎡ (entire facility)
Facilities: indoor bath (6) outdoor bath (2), sauna (2), bedrock bath (5, extra fee: 810 yen), relaxation area (5), restaurants (2)
Admission: 2,364 yen (including tax, towel rental fee; plus 324 yen on Saturdays, Sundays, and national holidays); plus 1,836 yen at night (between 1:00 a.m. – 6:00 a.m.)
Tattoos: not allowed
Shampoo, conditioner, body soap: available (free)
Towels: available (free)
Language support: English, Chinese, Korean, Thai
テルマー湯

Address

1-1-2 Kabukicho, Shinjuku-ku, Tokyo 1600021 Japan
3. SPA EAS: Yokohama's Most Popular Hot Spring Spa, Right at the Station!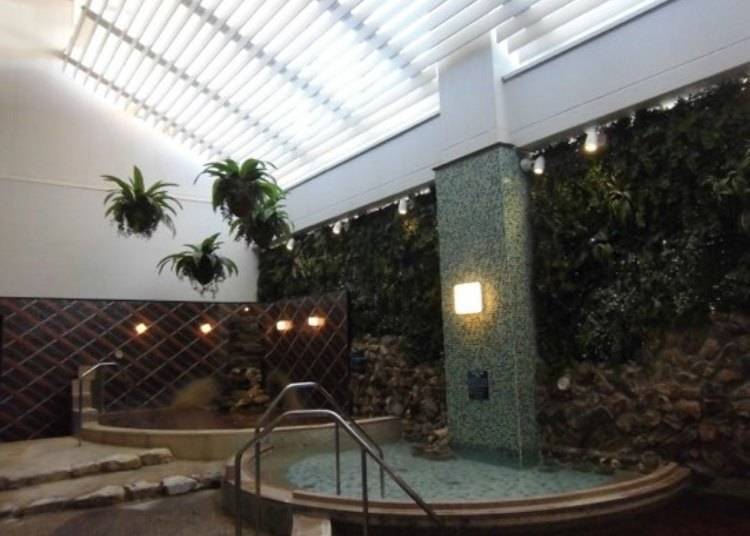 Japan has an astonishing number of hot spring spas to offer, but according to comments and ratings on the popular Japanese website Nifty (2016), SPA EAS right next to Yokohama Station is the most beloved hot spring spa facility in the country.

Only a 5-minute walk away from the station, six different types of baths and three different saunas await!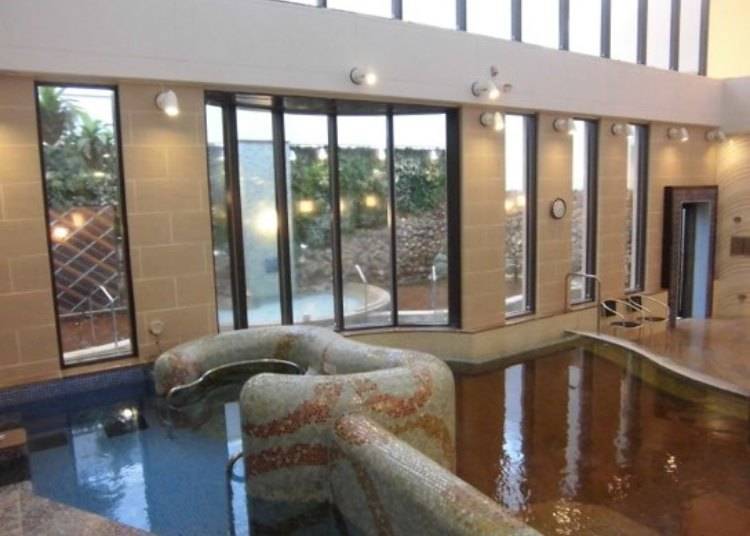 Look forward to an open-air bath directly at the hot spring source, a bubbling Jacuzzi, a carbonated spring, and more! The natural hot spring of SPA EAS is located 1,500 meters underground, said to moisturize your skin and do wonders for heat retention, in addition to letting your fatigue melt away and making your skin sparkle and shine.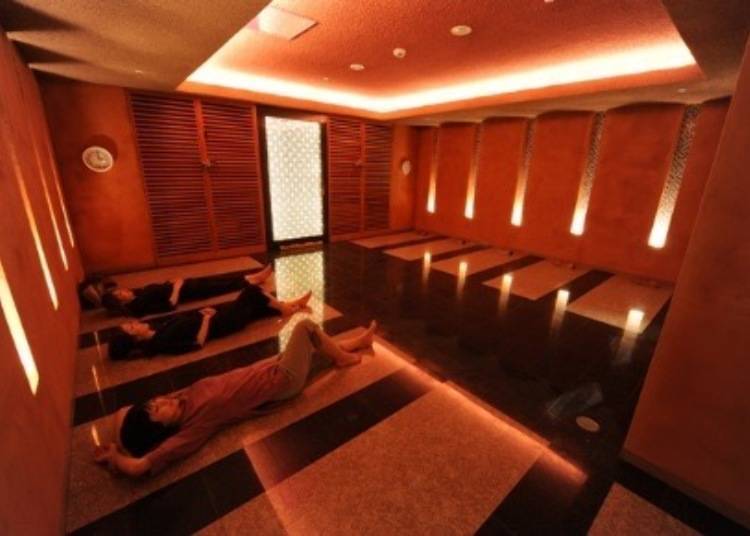 Those who look to sweat can do so the Finnish way in the facility's "löyly sauna," taking place ten times each day. Additionally, various bedrock saunas are to be found, next to resting areas and a total of nine different wellness services, such as massage, acupuncture and moxibustion.

Free trial events and experiences are carried out on a regular base, allowing people to try things like aroma stretching for the very first time, completely free of charge.

Two restaurants and one café will make sure to leave no spa-goer hungry or wanting for more, so why not enjoy a delicious meal or a hot tea in between your soaks and massages?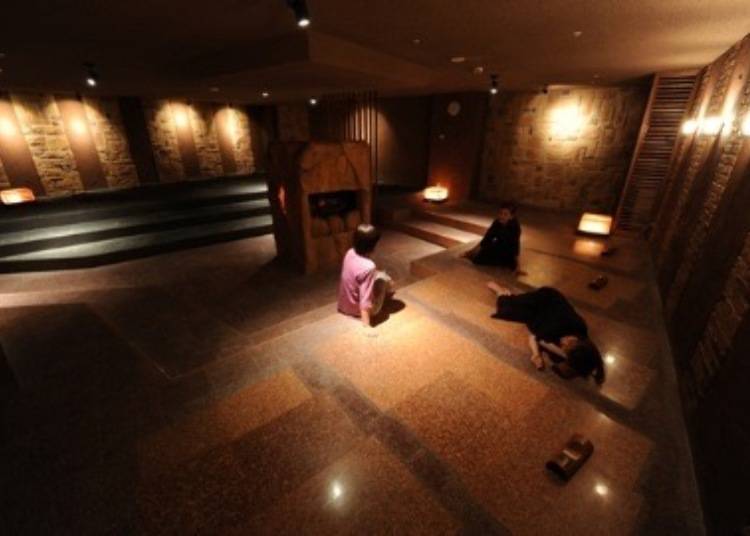 As admission to SPA EAS is not allowed for those under the age of 18, it is just the perfect place for those who want to relax in a quiet and calm at-mosphere. One special highlight of the spa is the women-only relaxation area reminiscent of the Spanish Steps of Rome, taking you right to Italy and letting all your worries and aches melt away.

Hours: 10:30 a.m. – 9:00 a.m.
Closed: always open (irregularly closed twice a year)
Size: 5,500㎡
Facilities: indoor bath, outdoor bath, sauna, bedrock bath, relaxation space, restaurant
Admission fee: 2,670 yen (garment, towel set, bedrock bath & sauna included. Plus 1,730 yen between 3:00 a.m. – 6:00 a.m.)
Tattoos: not allowed
Shampoo: available (free)
Towels: available (free)
Language support: English
横浜天然温泉 SPA EAS

Address

2-2-1 Kitasaiwai, Nishi-Ku, Yokohama, Kanagawa 2200004 Japan
*This information is from the time of this article's publication.
*Prices and options mentioned are subject to change.
*Unless stated otherwise, all prices include tax.