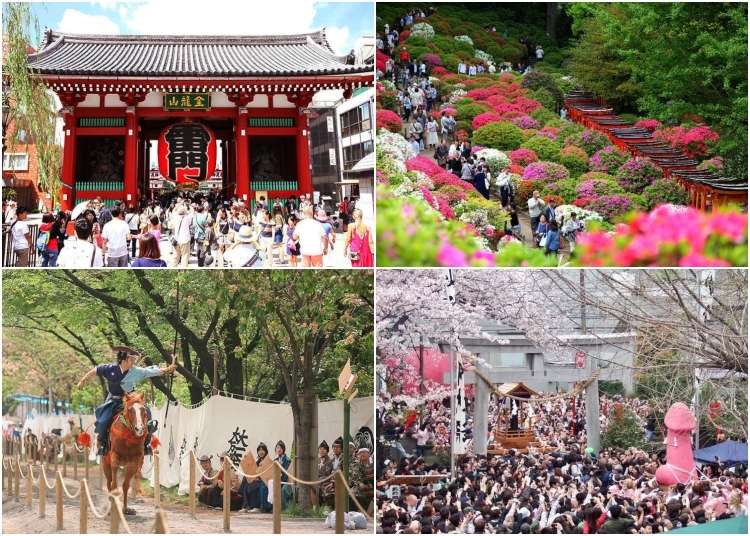 It's finally spring! In Tokyo, there are a variety of events being held during this season in which you can experience a broad variety of Japan's traditions, culture, and history.
Shirasagi-no Mai (White Heron Dance) 2019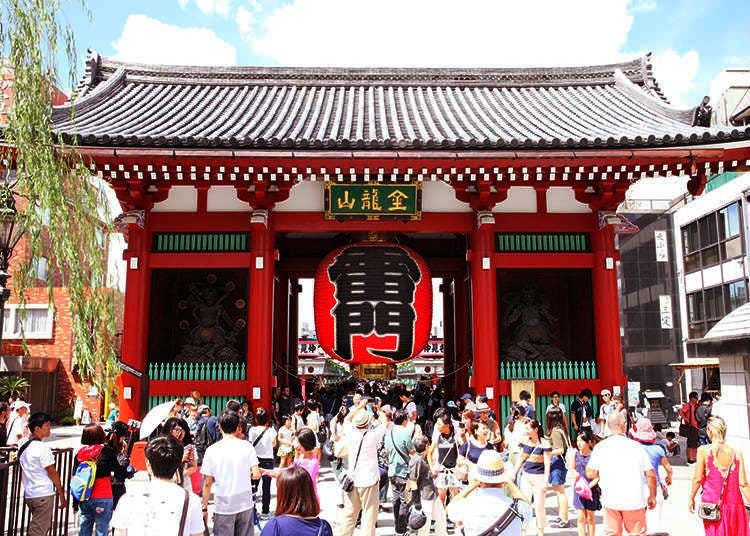 Senso-ji Temple in Asakusa started "Hakuro no Mai" to celebrate the 100th anniversary of Tokyo, which was renamed from Edo to Tokyo on November 1968. Based on the old records left in the temple, this is an event where people dance while wearing heron-like costumes. This beautiful and elegant sight is absolutely worth catching.

■Held: April 14, 2019
Address

2-3-1, Asakusa, Taitou-ku, Tokyo, 111-0032
View Map

Nearest Station

Asakusa Station (Tokyo Metro Ginza Line / Toei Asakusa Line / Tobu Isesaki Line (Tobu Sky Tree Line) / Tsukuba Express)
5 minutes on foot


Phone Number

03-3842-0181
Yabusame, Asakusa Horseback Archery 2019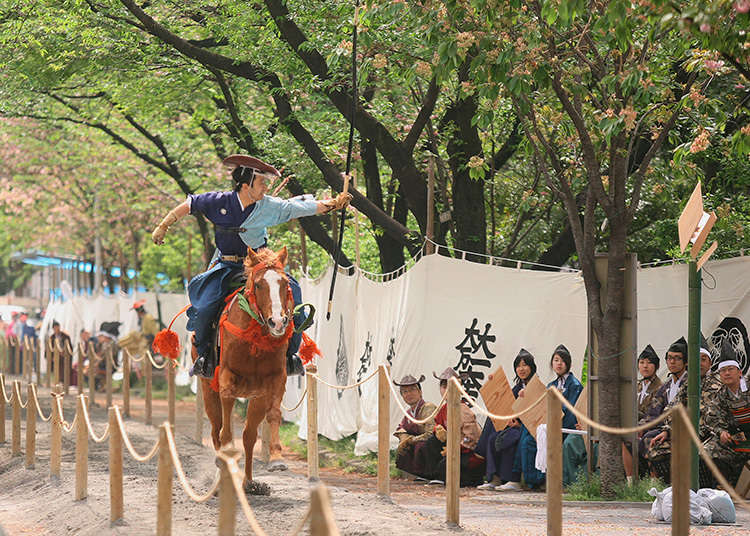 Yabusame is a Japanese form of horseback archery, nowadays performed by skilled archers wearing the clothes of ancient warriors. The sight of them trying to hit the target while controlling the sprinting horse is quite compelling. During the 18th century, this event was annually held on New Year's Day, but the date has since been changed while the event continues to be the same.

■Held: April 20, 2019
Address

Sumida-ku, Tokyo, 131-0033
View Map

Nearest Station

Asakusa Station (Tokyo Metro Ginza Line / Toei Asakusa Line / Tobu Isesaki Line (Tobu Sky Tree Line) / Tsukuba Express)
5 minutes on foot

Narita Taiko Drum Festival 2019
Around 1,500 performers from all over the country gather to celebrate Japan's leading Japanese taiko drum festival. Narita-san Shinsho-ji Temple and its approach become the stage for this event, and you surely won't regret your visit as you listen to the sound of the gallant drums. "Sen-nen Yoru Butai" is also popular in the event. This musical performance, featuring a bonfire that lights up the dark night, fills the air with a mysterious atmosphere.

■Held: April 13-14, 2019
Address

1, Narita, Narita-shi, Chiba, 286-0023
View Map

Nearest Station

Narita Station (JR Narita Line)
10 minutes on foot


Phone Number

0476-22-2111
Bunkyo Azalea Festival 2019
Nezu Shrine, which has more than 300 years of history, is a popular site for its azaleas. You'll feel as if you're in another world with about 100 species and 3,000 shrubs in full bloom.

■Held: April 6 to May 6, 2019
Address

1-28-9, Nezu, Bunkyo-ku, Tokyo, 113-0031
View Map

Nearest Station

Nezu Station (Tokyo Metro Chiyoda Line)
5 minutes on foot


Phone Number

03-3822-0753
Kameido Tenjin Shrine Fuji (Wisteria) Festival 2019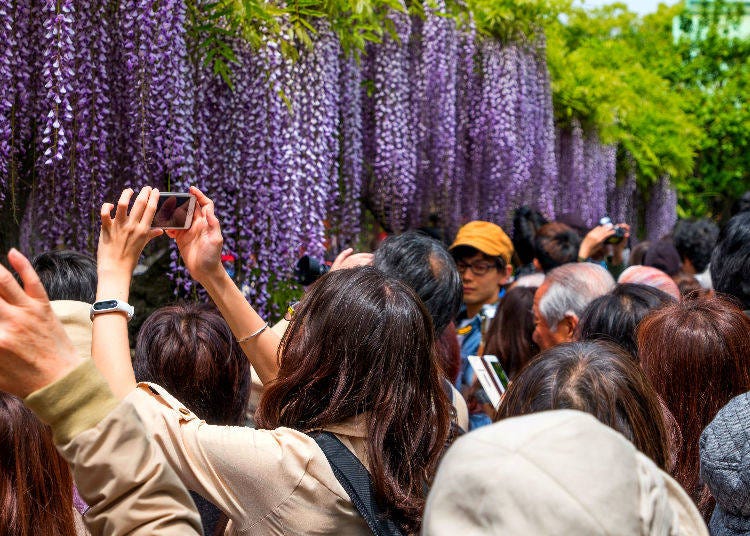 Wisteria flowers start to bloom from late April. Japanese people are fascinated by these violet flowers which seem to overflow when blooming. The wisteria has also been a very prominent theme in Ukiyoe (Japanese style of art). The contrast of colors is very striking since the the Wisteria flowers are reflected on the water of the pond below it. We also recommend the illuminations at night.

■Held: April 14 to May 6, 2019
Address

3-6-1, Kameido, Koutou-ku, Tokyo, 136-0071
View Map

Nearest Station

Kameido Station (Tobu Kameido Line / JR Sobu Line)
14 minutes on foot


Phone Number

03-3681-0010
Annual Spring Festival at Yasukuni Shrine 2019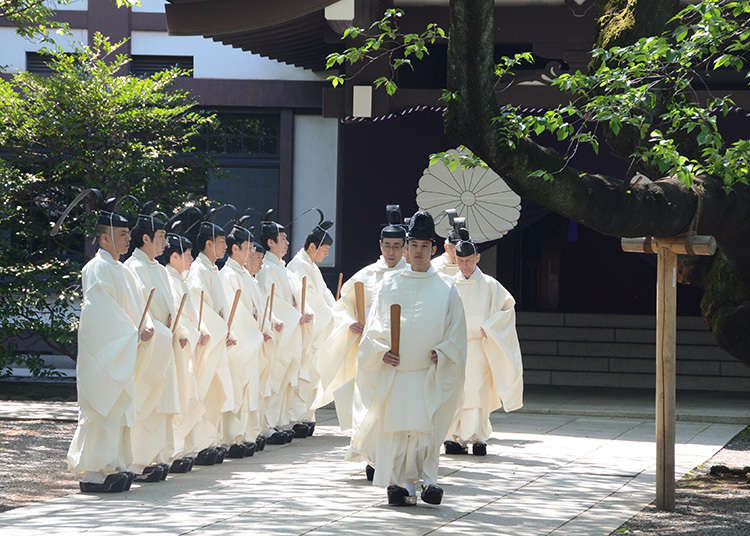 The annual spring festival is one of the most important among the festivals being held at Yasukuni Shrine. Various ceremonies take place during the three-day festival, dipping the shrine in a very unique and exciting atmosphere. Dance, music and flower exhibits also take place within the grounds which are a form of offering to the gods.

■Held: April 21-23, 2019
Address

3-1-1, Kudankita, Chiyoda-ku, Tokyo, 102-8246
View Map

Nearest Station

Kudanshita Station (Tokyo Metro Tozai Line / Tokyo Metro Hanzomon Line / Toei Shinjuku Line)
5 minutes on foot


Phone Number

03-3261-8326
Buddha's Birthday Festival 2019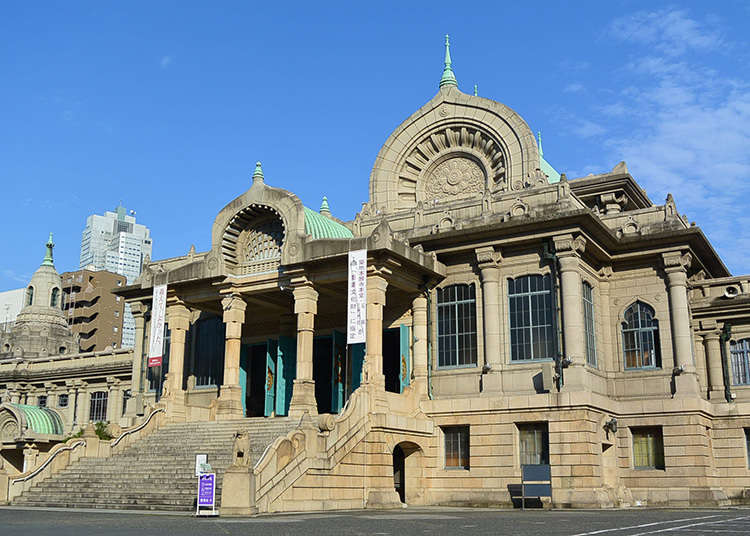 This is an event which celebrates the birth of Buddha. Based on the legend that it rained nectar ("Kanro no Ame") when Buddha was born, tea is poured on Buddha's statue. Other than that, food stalls from nearby restaurants and the Tsukiji Market are set up on the grounds, attracting large crowd of people.

■Held: April 8, 2019
Address

3-15-1 Tsukiji, Chuo-ku, Tokyo, 104-8435
View Map

Nearest Station

Tsukiji Station (Tokyo Metro Hibiya Line)


Phone Number

0120-792-048
The Nihonbashi Bridge Spring Festival 2019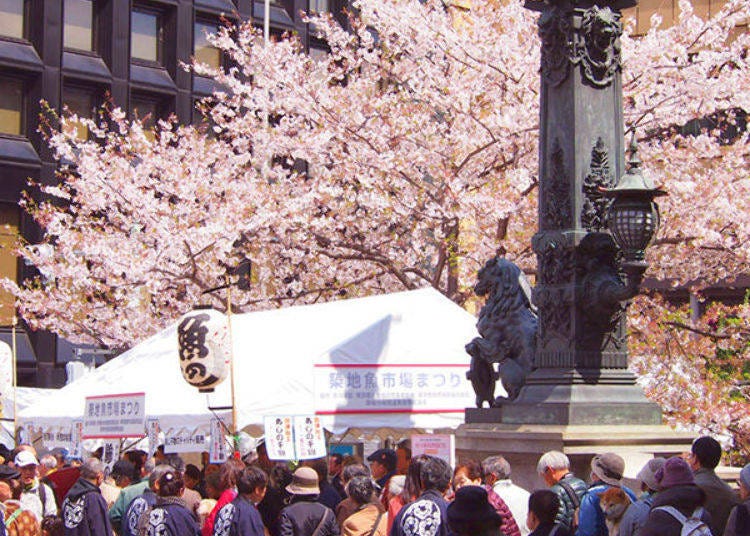 Nihonbashi was built at the same time as the opening of the Edo district in 1604. This beautiful bridge has also been designated as one of Japan's important cultural properties. Aiming to preserve the development of the area as well as the bridge, this festival gathers stalls of old shops, as well as those selling popular local products. Nihonbashi will be closed to traffic on that day, making it possible to get a unique impression of Nihonbashi back in the 17th century.

■Held: April 7, 2019
Nihonbashi Hashizume Square

日本橋橋詰広場

Address

1 Chome-1 Nihonbashimuromachi, Chuo, Tokyo 103-0022, Japan
With 175 countries and around 500 million people participating, international Earth Day is the biggest festival of this planet. Earth Day Tokyo features exhibits and promotions from organizations which work for helping humans and nature live in harmony, as well as protecting the global environment, society and peace. Experience unique shops and booths while discovering new perspectives on the planet and its precious environment.

■Held: April 20-21, 2019 at Yoyogi Park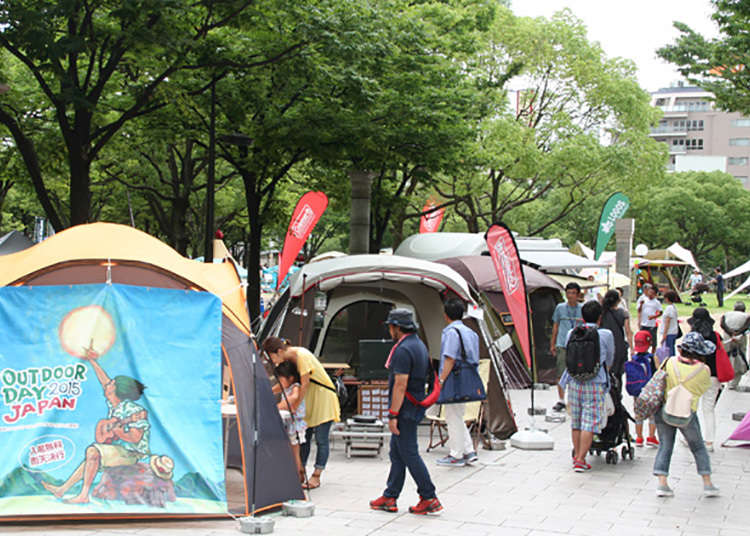 This is the biggest outdoor event in Japan. It is hard to believe that an outdoor festival of this size a metropolis Tokyo, where you can experience campsites and booths surrounded by nature.

■Held: April 6-7, 2019 at Yoyogi Park
Address

2-3, Jinnan, Shibuya-ku, Tokyo, 150-0001
View Map

Nearest Station

Harajuku Station (JR Yamanote Line)

Kawasaki Kanamara Phallus Festival 2019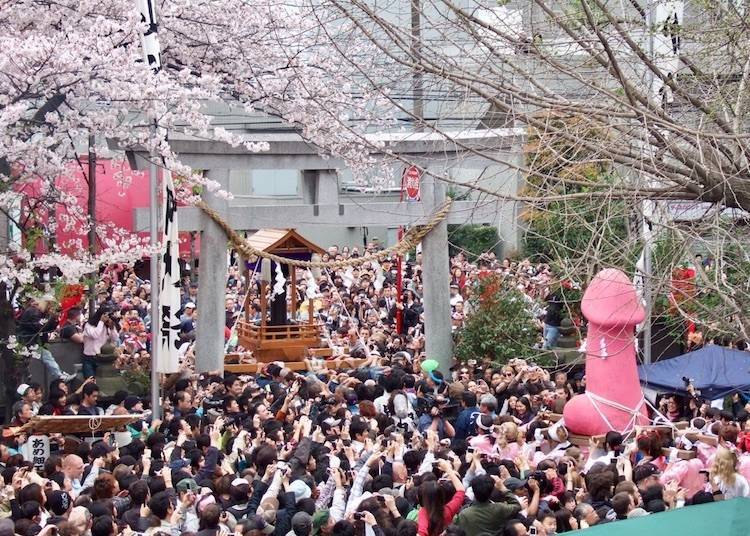 The Kanamara Phallus Festival is with us for another year, so it's time to head to Kawasaki for one of Japan's most iconic celebrations. Held on April 7, in and around Kanayama Shrine, the bombastic event is a celebration of fertility. It has garnered quite a bit of attention over the past decade despite having been a very popular festival in the Kawasaki area for centuries. The mikoshi (portable shrine) that is hoisted during the festivities is something of a surreal sight. It's no wonder that some 30,000 international visitors are drawn to the festival each year, joining the local crowd who are probably surprised by all the attention!

■Held: April 7, 2019 at Kanayama Shrine (near Kawasaki Daishi Station)

*This information is from the time of this article's publication.
*Prices and options mentioned are subject to change.
*Unless stated otherwise, all prices include tax.
Limited time offer: 10% discount coupons available now!