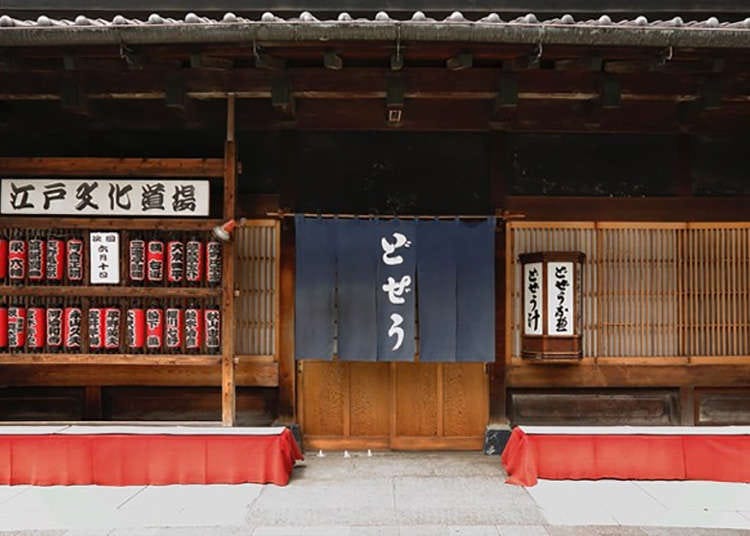 When visiting Tokyo, you might be surprised by the many old-style Japanese restaurants! Some of these establishments have been around for well over 100 years.

Here, we'll introduce four old-style restaurants where you can enjoy authentic Japanese dishes that have been loved for long time. Each has a distinguished history and atmosphere that you're sure to love.
1. Komakata Dozeu (Est. 1801): Beloved for over 200 years
Komakata Dozeu is old-style Japanese restaurant established in 1801 on Tokyo's east side.

To get here, go straight from Asakusa Station in the direction to Kuramae Station on the Edo-dori Street along the Sumida River, and you'll see a restaurant with full of Edo period atmosphere on the right side in five minutes or so.

Komakata Dozeu is famous for its Dozeu (loach) pot, which is covered with plenty of fresh leeks.
Loaches prepared in an original method are rich in calcium, iron, and collagen and healthy flavor of the common people in the Edo period. It is now one of Washoku dishes that draws attention from the world.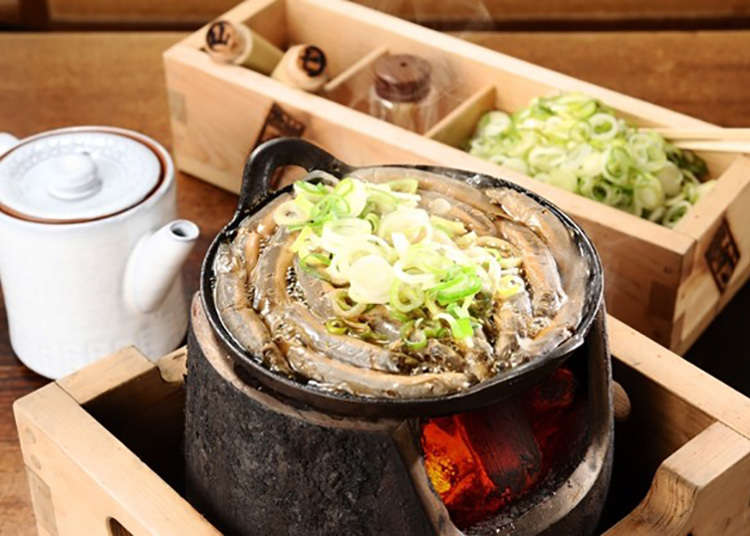 On the first floor, you will find a Japanese-style room, "Irekomi-zashiki," that kept the exact atmosphere as it was at the time of establishment. "Kanaita" placed on tatami (straw mat) serves as a table for a pot. You can also enjoy the Edo tastes, looking at the courtyard in a relaxed mood.
駒形どぜう

Address

1-7-12, Komagata, Taito-ku, Tokyo, 111-0043
2. Sakura-nabe Nakae (Est. 1905): Marks its name in history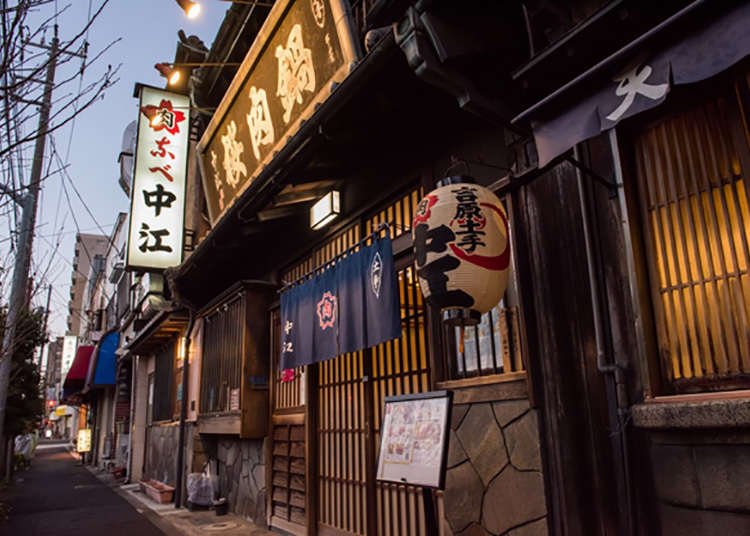 Sakura-nabe Nakae started its business in 1905 at Yoshiwaraomon. Sakura-nabe is a pot that uses horse meat, known in Japanese as "sakura meat" because the color reminds of sakura - cherry blossom.

It is said that, in the Meiji era, the dish was originated by guests at Yoshiwara by using horses sold at a nearby merchant. This episode shows the typical character of Edo people, as they were known to have prodigality and spend all the money they earn on the day.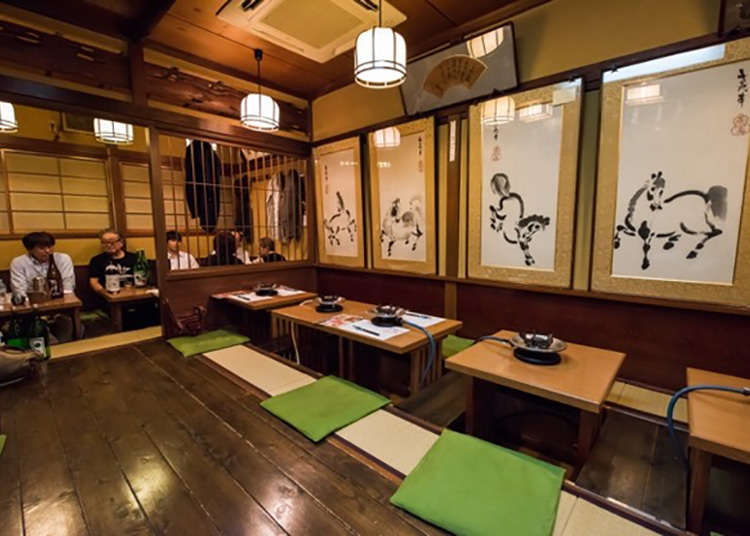 The atmospheric Taisho-period building of Sakura-nabe Nakae, constructed 90 years ago, is registered as a national tangible cultural property. Historical items, including the calligraphy written by Mushanokoji Saneatsu, a Japanese novelist, are displayed in the restaurant.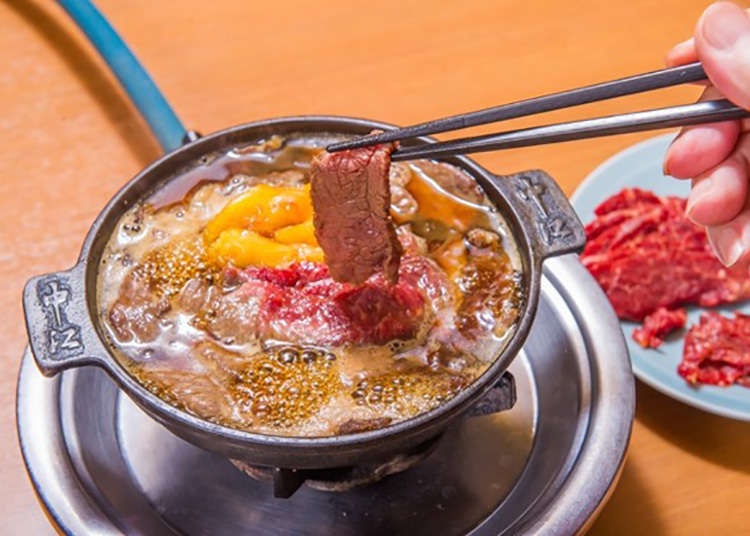 Horse meat has low calories and low fat, as well as abundant collagen that preserves moisture in the skin. That may be the reason why every hostess of the restaurant through the generations has a reputation for "not getting older" and "having beautiful skSo do"! Do enjoy a taste of the secret of beauty.
桜なべ 中江

Address

1-9-2, Nihonzutsumi, Taito-ku, Tokyo, 111-0021
3. Kanda Yabusoba (Est. 1880): Loved by people in Edo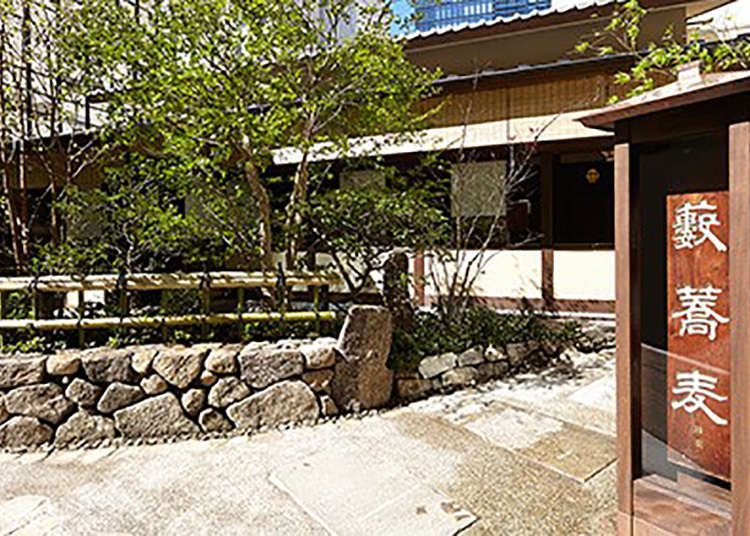 The dish that sophisticated people of Edo have loved is soba (buckwheat noodles). Ikenami Shotaro, a writer who was known as a gourmet, had often been to Kanda Yabusoba, one of the area's leading soba restaurants.

Yabusoba is deemed one of the "three major Edo soba" varieties, together with Sarashina Soba and Sunaba Soba, and is characterized by a salty soup that stimulates your appetite.

If you want to try something different, try an item like "Kamo-nuki," a delectable duck soup without the soba noodles.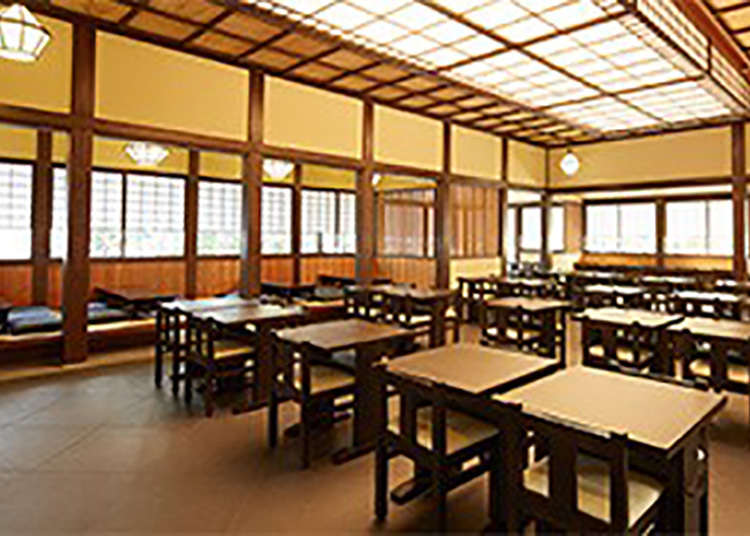 Although a shop at Kanda has been renovated, many long-standing regular customers hear the hostess's voice echoing within the shop and feel, "this is Yabusoba!" and be happy. The reason this shop has been long loved must be because of the unchanged deliciousness and hospitality.
かんだやぶそば

Address

2-10, Kandaawajicho, Chiyoda-ku, Tokyo, 101-0063
4. Asakusa Mugitoro (Est. 1929): Enjoy their full, gentle flavors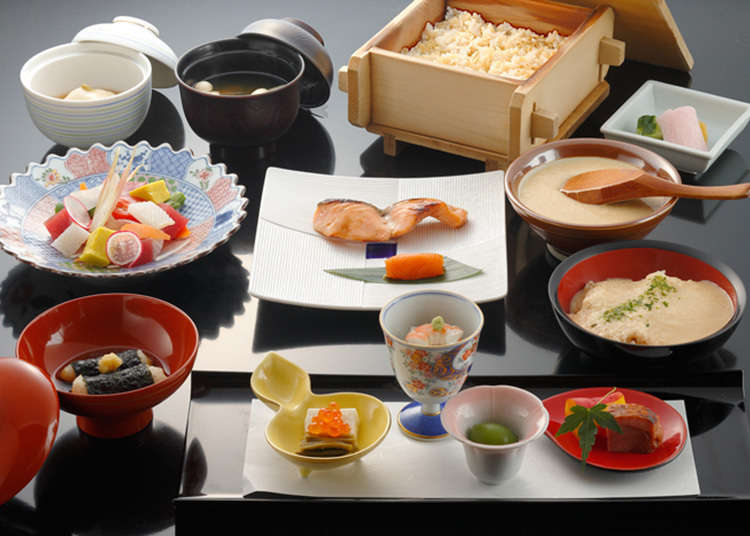 Since the establishment in 1929, Asakusa Mugitoro has provided dishes of mugitoro at Asakusa, where you can view the Sumida River and Komagatado.

Mugitoro is a dish with plenty of grated yams mixed with special secret broth over a bowl of freshly boiled barley. 100% of the grated yam is made from a very sticky yam with sweetness grown domestically. This dish is rich in dietary fiber, healthy, and gives you a feeling of fullness, making every patron happy.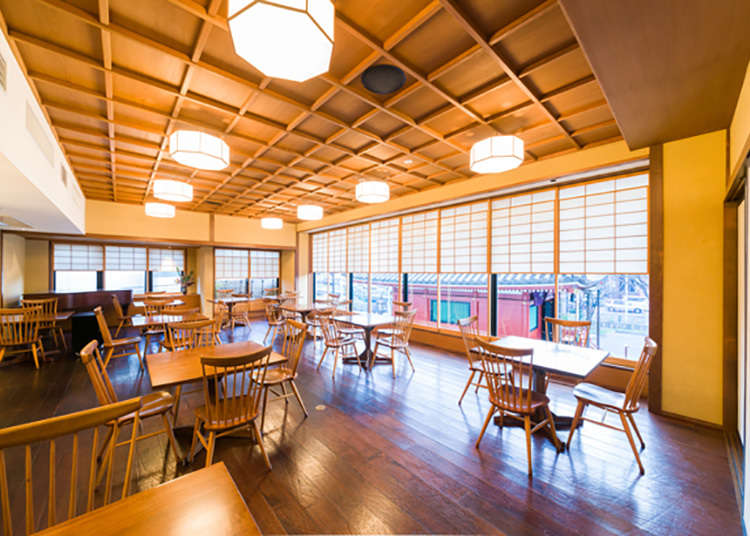 Because of lots of travelers around the area, you can get souvenirs at the restaurant. "Tororinto", which is made from brown cane sugar from Okinawa and Japanese yam, is the item that makes you addicted because of the fluffy texture and mellow flavor.
浅草むぎとろ

Address

2-2-4, Kaminarimon, Taito-ku, Tokyo, 111-0034
*This information is from the time of this article's publication.
*Prices and options mentioned are subject to change.
*Unless stated otherwise, all prices include tax.