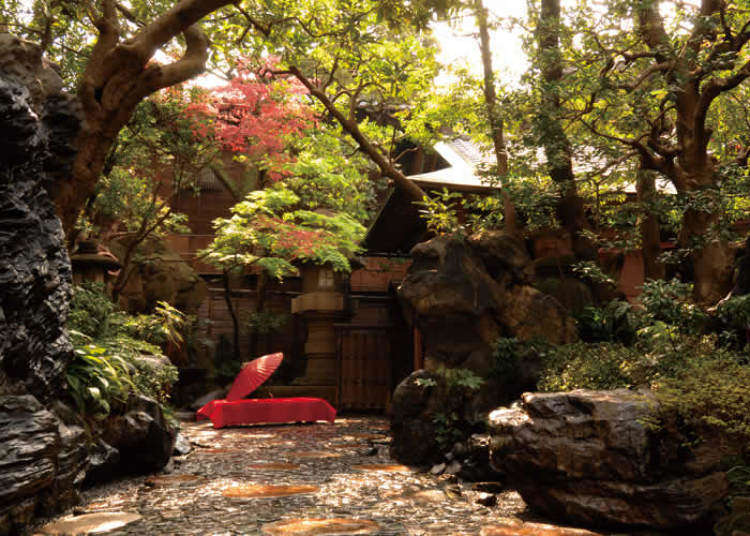 Coziness and a relaxed atmosphere are important points to consider when deciding whether to step inside a restaurant or not. While in Japan, why not experience a laid back meal in an authentically Japanese setting? Traditional, well-established tea houses and Japanese gardens offer this sort of unique atmosphere that Japan is famous for – so what are you waiting for?
Luxurious Wagyu in an Equally Luxurious Setting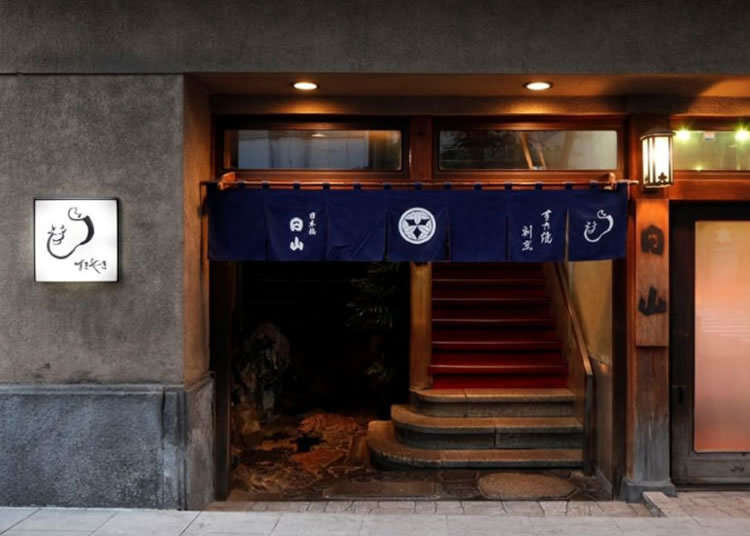 This world-famous restaurant, featured in many international gourmet guides, offers excellent Kanto-style sukiyaki from 9,720 yen upwards. For everyone looking for a high-class gourmet experience in a relaxed setting, this restaurant is definitely the right choice – every table has its own, private room. Built in the style of a traditional tea house, the elegant atmosphere of traditional Japan is very palpable.
Address

2-5-1, Ningyocho, Nihombashi, Chuo-ku, Tokyo, 103-0013
View Map

Nearest Station

Ningyocho Station (Tokyo Metro Hibiya Line / Toei Asakusa Line)


Phone Number

03-3666-2901
Premium Kaiseki: New Day, New Course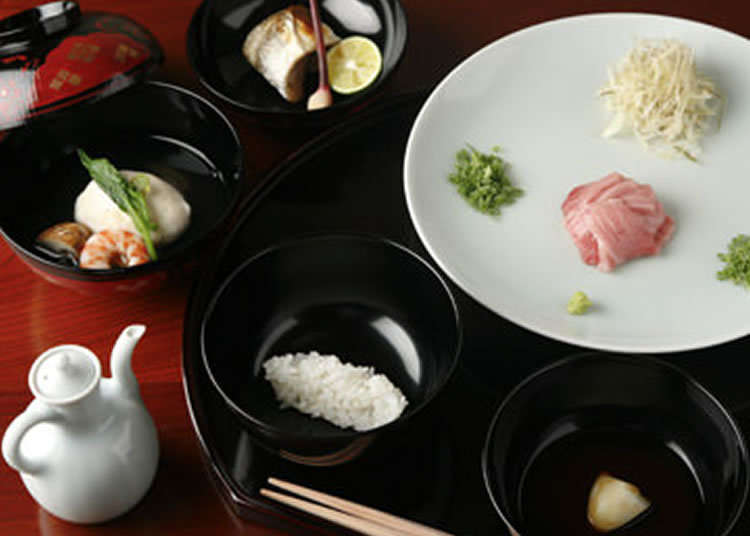 Kobikicho Ono is a well-established restaurant in Tokyo's Yotsuya. To provide the very best of Japanese hospitality culture called omotenashi, the menu is limited to one kaiseki course each day. Dine in a private room featuring a sunken kotatsu, a table sunken a bit into the ground with a heating function, and you'll feel like you're being transported back in time. The kaiseki menu, starting at 10,000 yen per set (tax excluded), is enjoyed in the old, authentic style of the tea master Sen no Rikyu. The unique deliciousness of these dishes leaves many a guest speechless. After the meal, feel free to enjoy a mild powdered tea, included in the service. Please make a reservation at least one week before your planned visit.
Address

3-6, Yotsuya, Shinjuku-ku, Tokyo, 160-0004
View Map

Nearest Station

Yotsuya-Sanchome Station (Tokyo Metro Marunouchi Line)


Phone Number

03-3353-5455
Feeling the Spirit of Japan in Tea Houses of Old
Our next restaurant recommendation is in the beautiful district of Kagurazaka and its historic cobblestone charm. The entire omakase (leave it to the chef) course for 16,000 yen (tax excluded) comes with a sake recommendation for every single dish that is being served. Evoking the atmosphere of an old Japanese tea house, this elegant restaurant conveys the authentic, simplistic beauty of traditional Japan.
Enjoying Mizutaki in a Scenic Back Room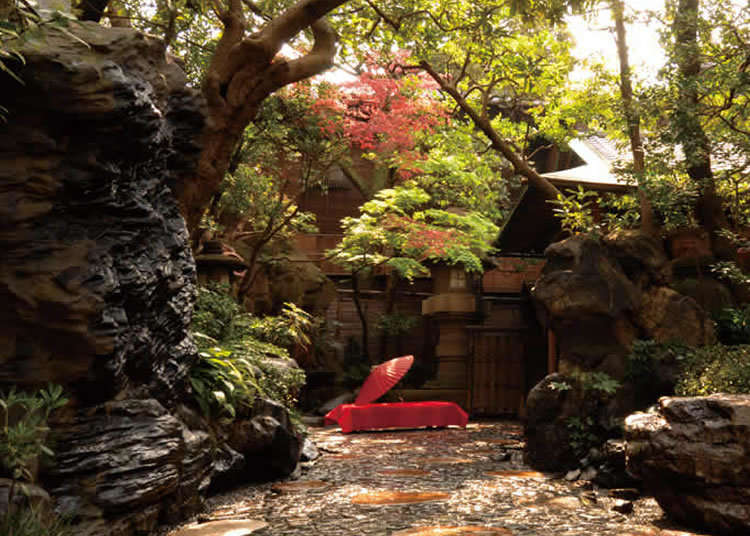 Upon entering, you'll immediately feel as if you've stepped in a world that is much different from the busy Tokyo. A Japanese garden, overflowing with greenery and nature, is sure to amaze every guest. The specialty of this restaurant is mizutaki, a dish cooked in a single pot, right at the table. Available from 18,000 yen (tax excluded), this delicious specialty can be enjoyed in a traditional back room that overlooks the beautiful garden. From the rice and vegetable porridge to the savory soup, a visit here is sure to satisfy all five senses.
Address

14-19, Akashicho, Chuo-ku, Tokyo, 104-0044
View Map

Nearest Station

Tsukiji Station (Tokyo Metro Hibiya Line)


Phone Number

03-3541-2391
Eight Elaborate Private Rooms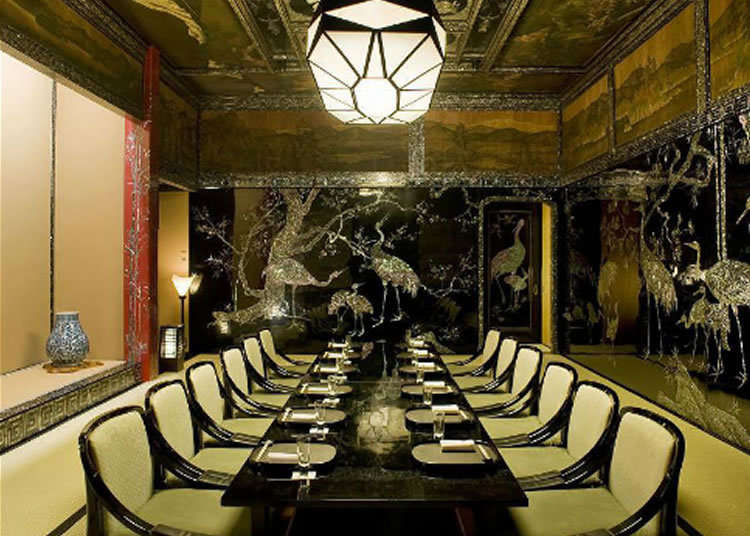 This traditional Japanese restaurant, located in Meguro Gajoen, has eight single private rooms, every one of them furnished and decorated following a unique theme – art and nature being only two of these concepts. The evening kaiseki course is 14,256 yen, consisting of contemporary Japanese cuisine that is made with traditional techniques.
Address

1-8-1, Shimomeguro, Meguro-ku, Tokyo, 153-0064
View Map

Nearest Station

Meguro Station (JR Yamanote Line / Tokyo Metro Namboku Line / Toei Mita Line / Tokyu Meguro Line)


Phone Number

03-5434-3977
Kaiseki Delights in a Traditional Parlor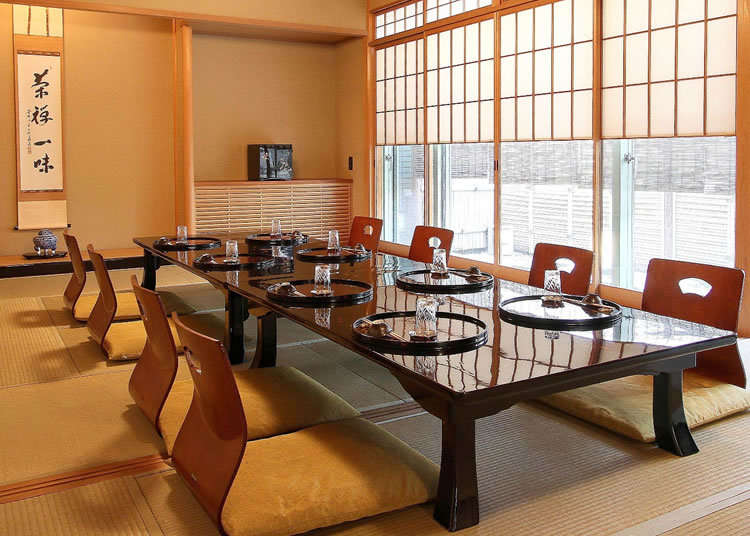 Beloved by many foodies, the elaborate kaiseki meals served here from 11,000 yen (tax excluded) will let you taste the real essence of Japanese multi-course cuisine. Befitting the solemn atmosphere of the shrine called Yushimatenman-gu that this restaurant is located at, the three Edo-style private rooms and their sophisticated atmosphere are a wonderful place to dine in.
Travel Back to Edo: The Authentic Deliciousness of Japanese Tofu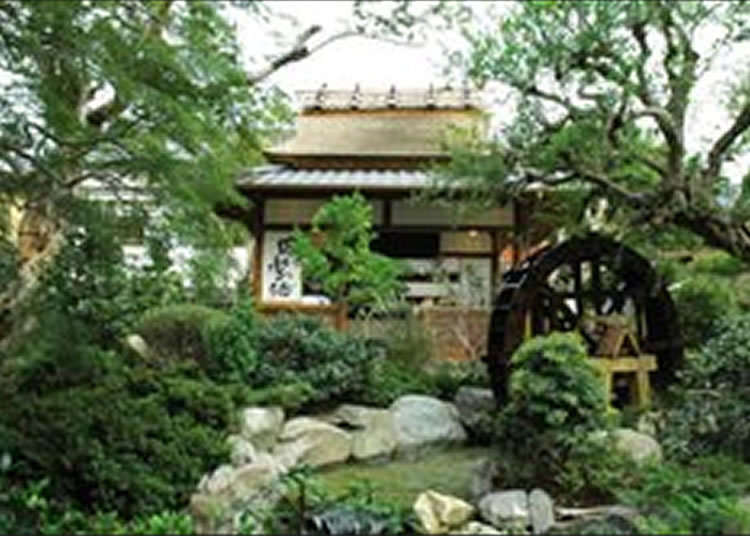 Passing through the gate at the entrance feels like stepping into an entirely different world. A lush Japanese garden greets every visitor, dyed in beautiful seasonal colors. Walk along the traditional lacquered corridor and try the restaurant's specialty called tosui-tofu, a hot pot dish with silky tofu in a thick, creamy broth of soy milk - this is a true Edo experience for all the five senses that you'll hardly find anywhere else. Courses start from 18,000 yen.
Address

4-4-13, Shibakouen, Minato-ku, Tokyo, 105-0011
View Map

Nearest Station

Akabanebashi Station (Toei Oedo Line)


Phone Number

03-3436-1028
Traditional Cuisine in a Historical Setting
This restaurant dates back to the Edo era, a time that can still be felt vividly when sitting at a sunken kotatsu in one of the private rooms and gazing out onto the beautiful inner garden. The kaiseki course is available for 7,000 yen (tax excluded), an amazing and authentic culinary experience that has been loved by many people for hundreds of years.
Elegant Japanese Rooms with a View on Sumida River
Get an authentic taste of old Edo cuisine in this long-established restaurant with beautiful and traditional private rooms to dine in. Every single seat offers a magnificent view on the nearby Sumida River, the perfect scenery to enjoy seasonal kaiseki cuisine from 10,000 yen upwards. Enjoy a relaxed meal while watching the traditional houseboats glide by on the quiet river.
Written by: Yamashita Takamasa
Area

Category

Articles Genre
*This information is from the time of this article's publication.