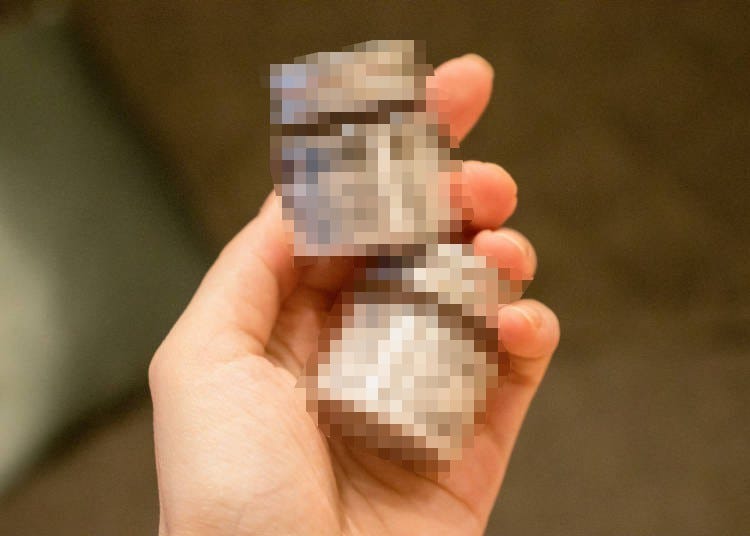 This year, oshikatsu was nominated for Japan's trendy word award, also known as the 2021 U-Can New Words and Buzzwords Award.

Oshikatsu refers to the act of cheering on or showing devotion to your oshi. An oshi is someone or something that you're so passionate about, you can't help yourself from recommending them to other people!

Recently, you can find various products that help you further enjoy oshikatsu at 100-yen shops. Here we have chosen five items that we highly recommend! With some of these products being used differently from their intended purpose, we'll introduce innovative ways to enjoy oshikatsu. Let's take a look!
Glow Sticks and A Glow Stick Case: A Standard Oshikatsu Item!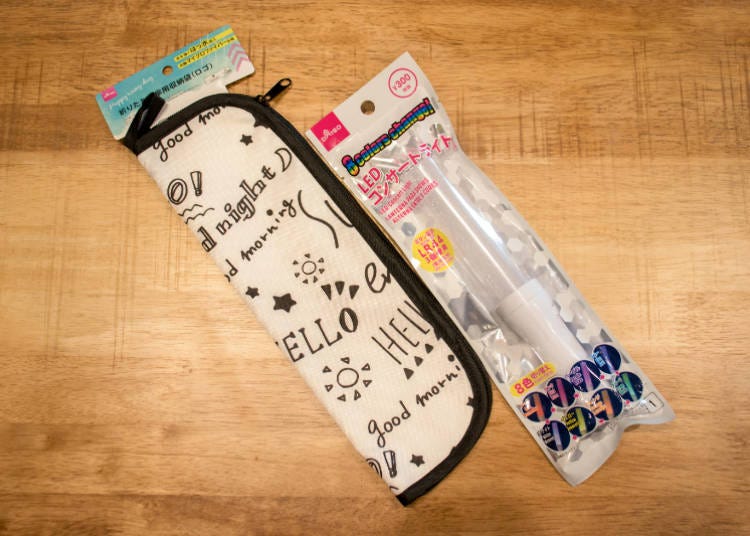 The first item on our list is glow sticks. Glow sticks are a standard item to have when cheering on your oshi. In addition to this, we also recommend getting a glow stick case. You can purchase both items at the 100-yen shop, Daiso.

The glow stick is labeled and sold as an LED Concert Light, while the case you see in the photo is actually sold as a bag for foldable umbrellas.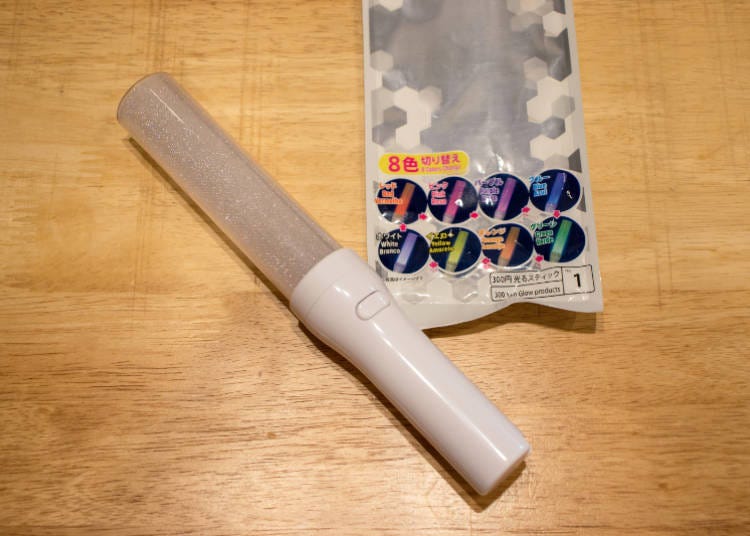 Although you can find glow sticks sold at some artists' concerts, being able to get them at 100-yen shops easily is truly incredible!

Slightly pricier than some of the other products you might come across at the 100-yen shop, these glow sticks are sold for 330 yen each.

However, it's actually a steal when considering that this glow stick can glow in eight different colors. This includes red, pink, purple, blue, white, yellow, orange, and green. Upon use, you will need three separately purchased LR44 (1.5V) button batteries.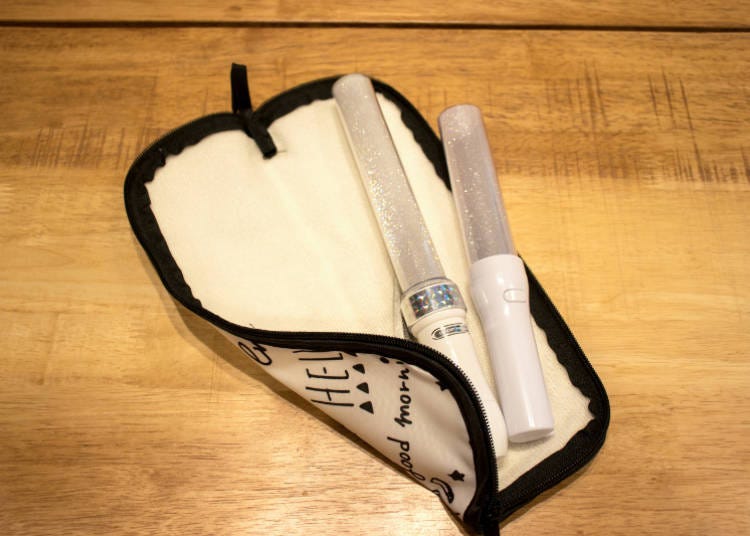 Another item trending on social media as the perfect glow stick case is the Storage Bag for Foldable Umbrellas (110 yen).

Even though this product was originally made as a bag to store your umbrella, it's actually the perfect size to fit a glow stick. Due to this and the case's stylish design, it has become an extremely popular item. You can even fit three glow sticks in this bag at once, making it a convenient item for those who want to carry many at a time.
Jars for Storing Silver Confetti: Collect Concert Memories!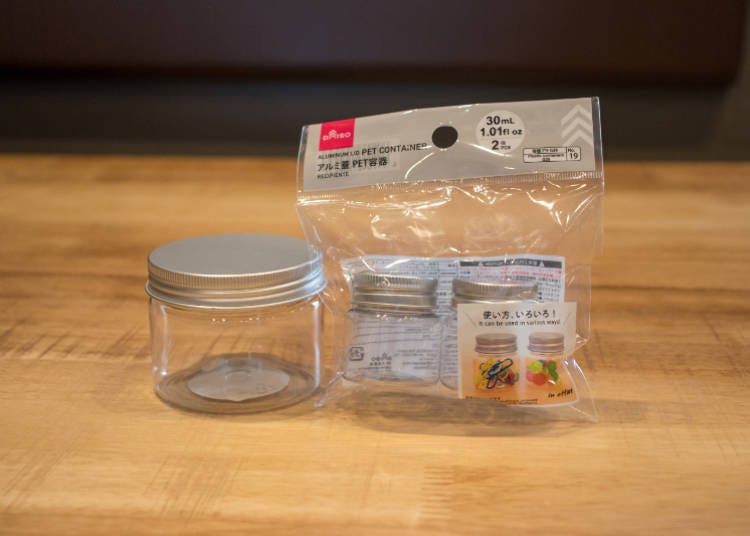 The next item we recommend is jars for storing silver confetti you might catch during a concert. At 100-yen shops, you can find perfectly sized and transparent jars!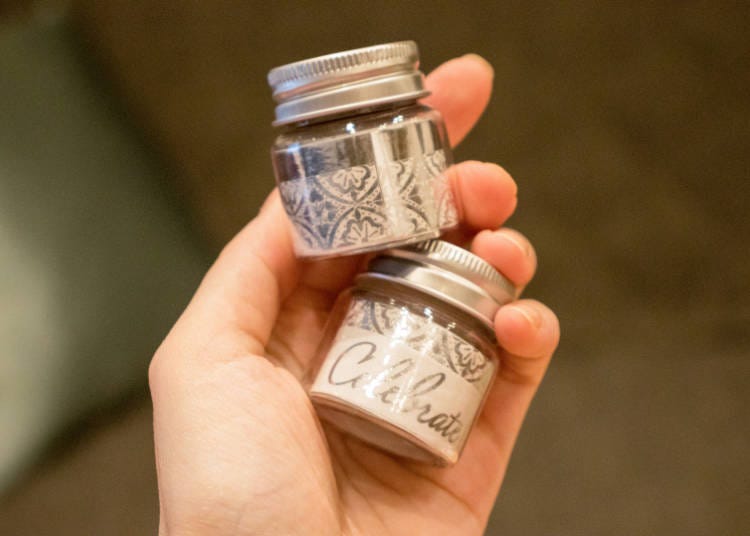 The width of the silver confetti you want to store may differ depending on which concerts you've been to. With this being the case, a standard width is said to be anywhere between 1.8 centimeters to 2.5 centimeters.

The Plastic Jar with an Aluminum Lid 30ml (110 yen) is perfect for storing sliver concert confetti with a width of two centimeters. By keeping different types of confetti in separate jars, you can enjoy reminiscing about all the concerts you've been to.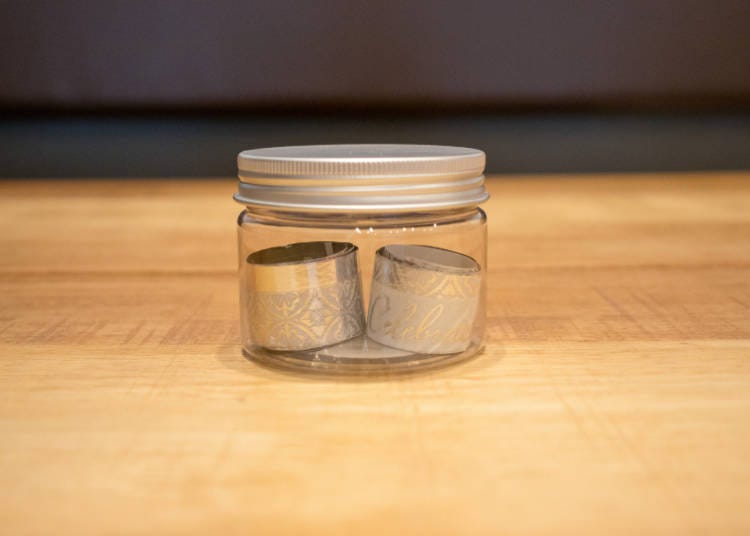 We also purchased another product labeled the Plastic Jar with an Aluminum Lid 160ml (110 yen) at the 100-yen shop, Seriya. This is a tall jar so that you can fit larger and even wider pieces of silver confetti inside.

There are many ways to start your collection. A good way to begin might be to store confetti in different jars depending on which artist you see or the concert you go to.
Clear Plastic Folders: Store Polaroids or Trading Cards!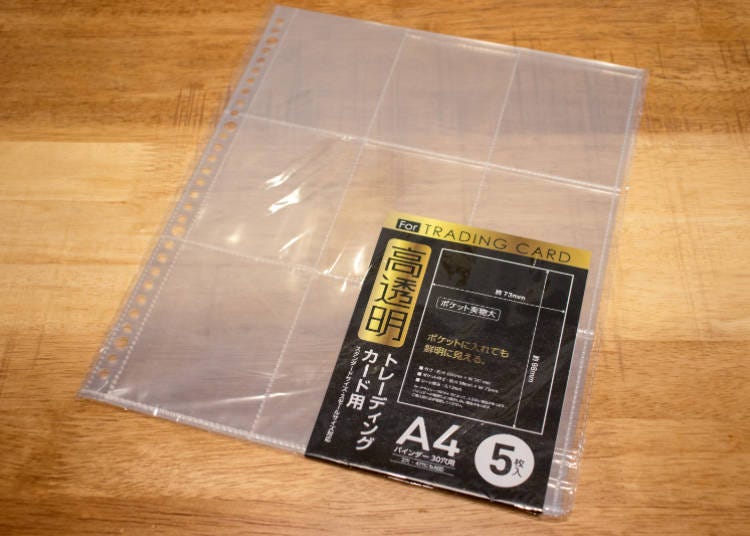 Clear folders you can get at the 100-yen store are perfect for storing photos or even trading cards of your oshi. The item shown in the photo above was purchased from Seriya, labeled the High Transparency Plastic Folder for Trading Cards (100 yen). Each folder has nine pockets, and it's A4 size with 30 ring holes.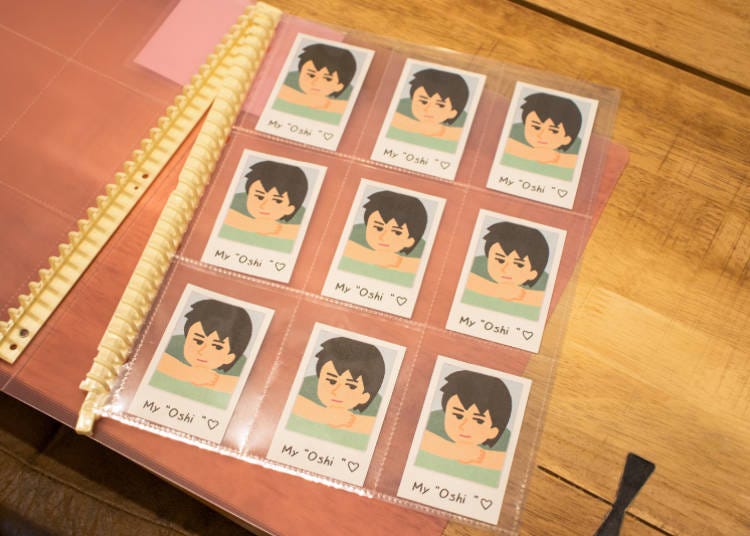 Although it's sold as a trading card holder, this folder is also the perfect size to store Polaroids of your oshi. Being able to buy more folders once your binder is full makes it an ideal item for oshi photo or card collectors.

These folders will make organizing photos of your oshi a breeze. Moreover, the 30-ring binder can also be purchased at the same 100-yen store.
Hand Paste Easy-to-Use Laminated Film: Make Bookmarks out of Photos of Your Oshi!
Another product that we very much recommend is the Hand Paste Easy-to-Use Laminating Film (110 yen). The item shown in the photo above is an A5 size from Daiso, but you can also get similar products in various sizes at 100-yen shops such as Seriya or Can Do. It's a handy product for laminating items without using a laminator.
What's more, it's super easy to use! Whether it's a photo or drawing of your oshi, just put whatever you want to laminate between two sheets of laminating film. We recommend using a plastic board or ruler to hold and press the film down while laminating to avoid any air bubbles.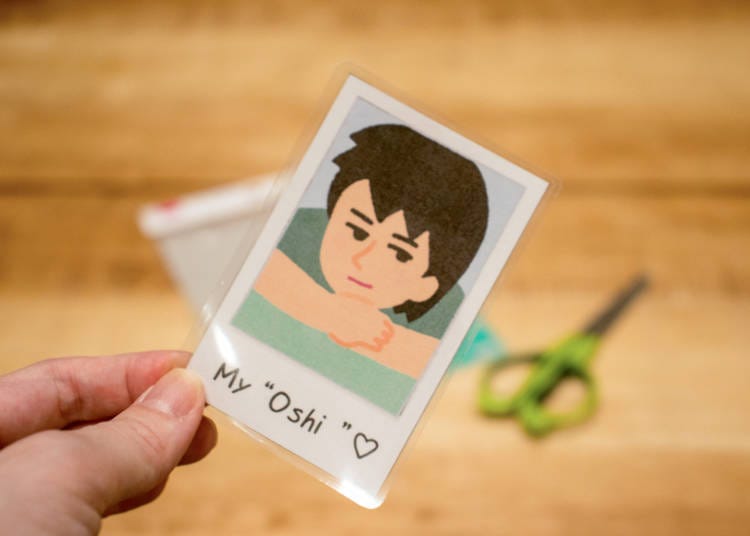 Once you trim the excess film around the item you're laminating, you're done!

You might struggle a bit when laminating items with a pretty large width, but the fact that you don't have to use a laminator makes it all worth it! Laminating photos enables you to further enjoy oshikatsu by preserving precious photos of your oshi or carrying them around to use as a bookmark etc.
Name Tag Keychains: Enjoy Making an Item Using Your Oshi's Official Color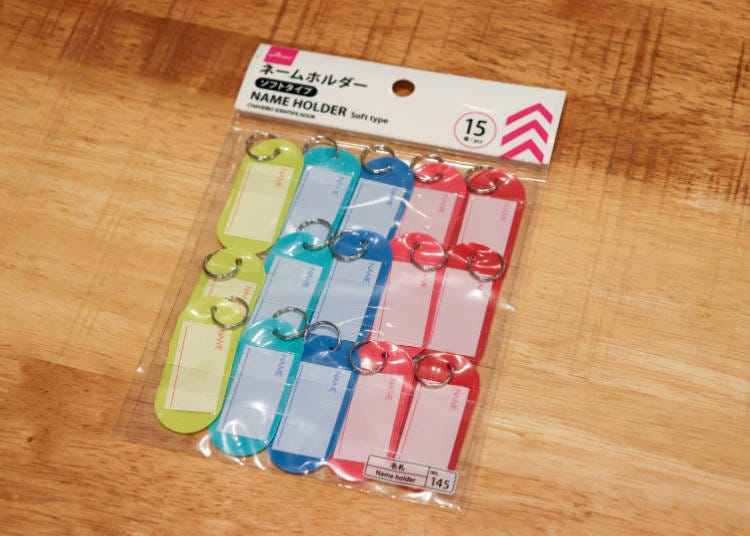 Name tag keychains are now a trendy item among people who have idol groups as their oshi. This item allows idol group fans to enjoy oshikatsu by carrying around their oshi's photos or name on a keychain.

What's more, due to name tag keychains being sold at 100-yen stores, many fans enjoy customizing an original oshi product that they absolutely love! Here we bought a pack of keychains sold at Daiso labeled Name Holder, Soft Type (110 yen).
In idol groups, it's common for each member to have their own official color. With fans usually feeling a special connection to their oshi's color, carrying around photos or name tags that represent them can be very exciting!

You can also enjoy a more stylish look by carrying around several keychains in various colors at once. Flexible plastic keychains were used to make the oshi products shown above, but there are hard plastic types that give the keychain a sturdier feel.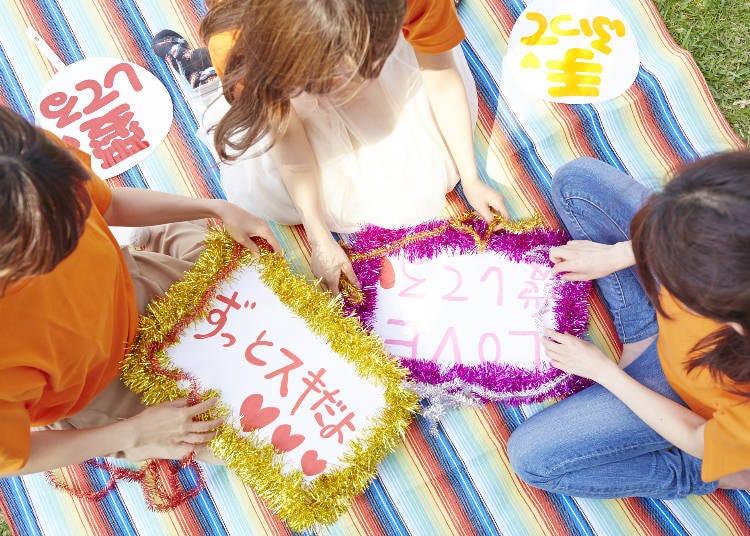 Photo: PIXTA
As introduced in the article, there are a wide variety of products at 100-yen shops. One way of enjoying oshikatsu is to use some of the products available in innovative ways that might differ from their intended purpose. Please try using 100-yen products for an even more fulfilling and enjoyable oshikatsu life!

*All prices shown include tax.
*Available products may differ depending on the store.
Written by: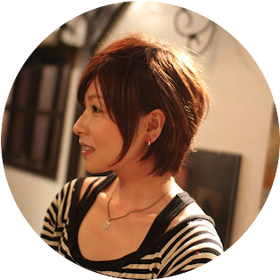 *This information is from the time of this article's publication.
*Prices and options mentioned are subject to change.
*Unless stated otherwise, all prices include tax.