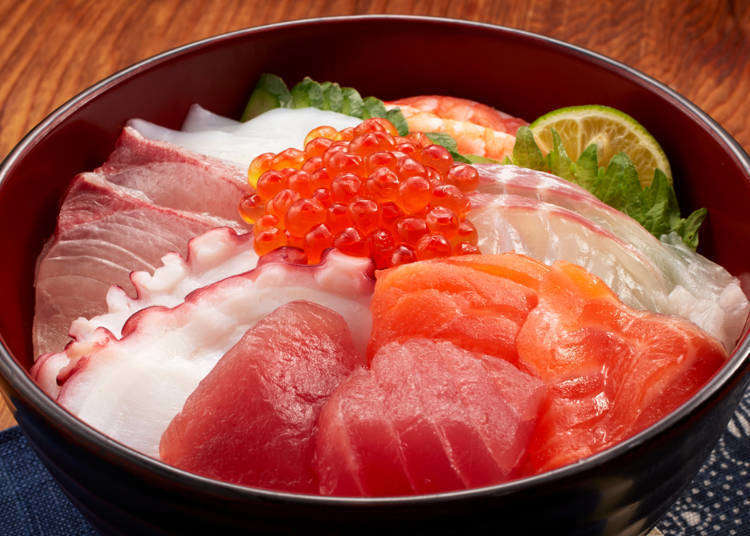 You can find a huge variety of donburi dishes in Japan, but the word has yet to spread across the globe.

Donburi is simply the name for a rice-bowl meal. There are so many different types available in Japan, from the inexpensive gyudon (beef slices on rice) or oyakodon (a rice bowl topped with chicken cutlet and egg) to the more extravagant ones such as kaisendon (topped with fresh seafood).

But what do foreign visitors think of the donburi that the Japanese hold so dearly? We interviewed several foreigners living in Japan, and found out which donburi they loved - and which types weren't so popular.

(The opinions below are responses from the questionnaire, and are the opinions of the respondents themselves)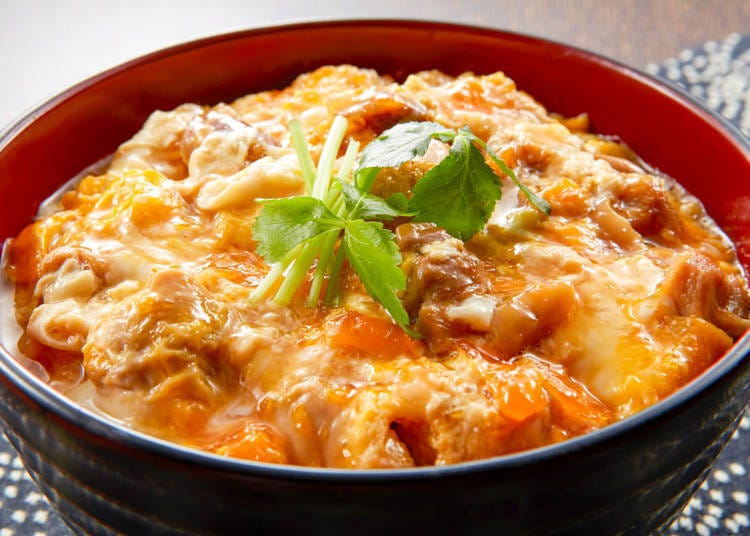 Oyakodon - Scrumptious simmered chicken and rice bowl with egg over top
The most popular donburi amongst the foreign visitors we interviewed was oyakodon - a scrumptious chicken and rice bowl with egg over top.

There are even a few who exclaim that they don't need any other type of donburi! Oyakodon is definitely one of the most popular donburi, with snaking queues outside famous oyakodon shops. But what is it about oyakodon that captivates them so?

"The combination of egg, tsuyu sauce, and rice is the best. There is no other donburi as perfect as this." (Netherlands, 40s, male)

"I love egg and chicken! The soup is delicious too, I always feel like eating it." (Kazakhstan, teens, female)

The ancestor of sukiyaki, a type of hot pot dish, can be said to be shamo-nabe, a hot pot made using game fowl. It was from this that oyakodon was born, a simple dish of chicken, egg, onion, and tsuyu sauce.

Though the ingredients are simple, the rich flavors of the tsuyu, rice, and egg combination prove to be very popular amongst foreign visitors.
Gyudon: Loved by foreigners and locals alike
A familiar dish both at home and in restaurants, gyudon - beef bowls - are very popular amongst foreigners. With big gyudon chains such as Yoshinoya expanding overseas, there are few people who step foot in japan without first knowing about gyudon. The foreign visitors we interviewed this time have all eaten gyudon before.

"I really like beef more than anything else. And so, I like gyudon too. Though I've eaten gyudon at Japanese restaurants back in America, the ones in Japan are definitely more delicious!" (USA, 20s, male)

"I haven't eaten that many types of donburi, but I like gyudon and I order it regularly." (Papua New Guinea, 30s, male)

The secret to gyudon's high popularity is in the large number of beef lovers. More than chicken or pork, it's because they like beef that they like gyudon, and this is especially the case for guys.

There are also comments about how it fills you up well and has great value for the price, and even some who eat it once a week.

As it can be easily made at home, there are also a few who have made it themselves before. It's a Japanese dish that has deeply penetrated foreign cultures!
Katsudon: Delicious, though it tastes completely different from tonkatsu!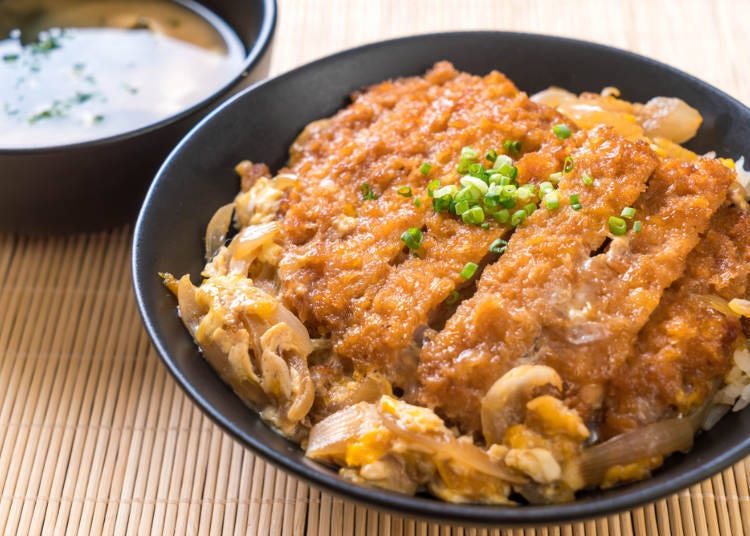 Another one that is surprisingly popular amongst foreign visitors is the katsudon, topped with pork cutlet and egg.

"I've known about tonkatsu (Japanese style pork cutlet) before coming to Japan. But I never knew that there is a rice bowl version of tonkatsu! I usually eat tonkatsu with sauce, but the katsudon has a sweet taste, and is topped with fluffy egg as well. I was surprised to find that the dish is made this way. And of course, it's absolutely delicious!" (USA, male)

Tonkatsu and katsudon are definitely very different dishes. The pork cutlet is simmered to suit the donburi, and topped with an egg to create a dish resonant of traditional Japanese cuisine, washoku!
Kaisendon: Though a favorite among Japanese, it's the least popular amongst foreign visitors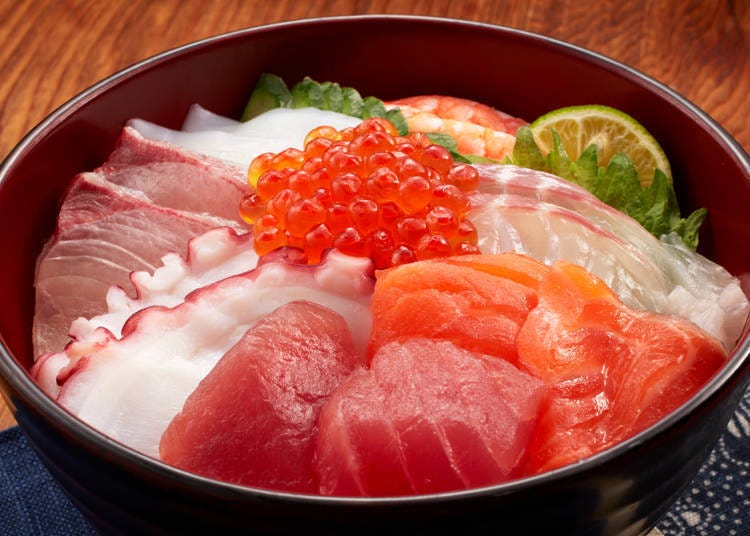 We also found out about which donburi was most disliked, and it turns out to be kaisendon, rice topped with raw seafood.

"I'm not really fond of fish. And as I don't eat raw fish, I'd rather not eat kaisendon either." (USA, 20s, male)

"I can't get used to eating raw fish. I don't think it's delicious." (Korea, 20s, female)

Among the Japanese, there are people who like kaisendon so much that they will travel all the way to Hokkaido for these seafood bowls!

Of the non-Japanese we interviewed, many shared the sense that they preferred not to eat raw fish in general, and so kaisendon was a definite turn-off.

Meanwhile, some expats mentioned that kaisendon was their favorite! Some commented that when eating sushi, they tend to order based on what kind of fish they like best, which is why the made-to-order approach appeals.

Kaisendon typically incorporate seasonal seafood that's selected by the chef. As a result, many of the expats surveyed mentioned being disappointed in being unable to choose exactly what seafood to go in their own bowl - and deciding against the dish for this reason.

On top of this, shellfish such as squid and prawns also seem unpopular. Though one would think that they have become more widely known worldwide, it seems that there are still many people who dislike shellfish.

There are some who have come to dislike it since they were in their home countries, while others said that the abundance of fresh fish in Japan turned them into fans of seafood instead, and that they would like to broaden their horizons starting with a kaisendon in Tokyo.
When deciding on whether they like a donburi, it all comes down to the ingredients
From this interview, we realized that foreign visitors decided on their favorite donburi not based on taste, but on the ingredients.

Even among those who said that they liked the taste of Japanese food, when faced with unfamiliar ingredients, they find it difficult to overcome the hurdle of eating it as well. Which one can't you wait to try?
*This information is from the time of this article's publication.
*Prices and options mentioned are subject to change.
*Unless stated otherwise, all prices include tax.