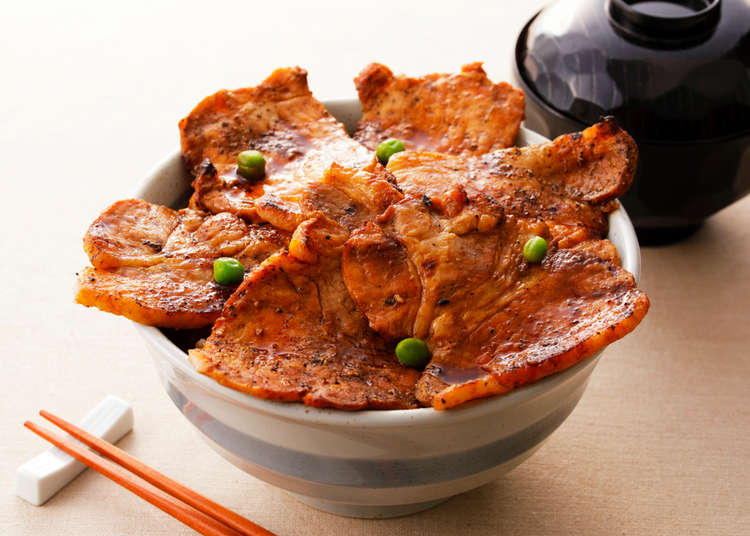 Across Japan, Japanese pork dishes can be found in a wide variety at all kinds of restaurants. You might be surprised at just how many ways you can enjoy pork!

Japanese pork is also a widely used meat which can be found in many different kinds of cooking, and in particular, it is a central part of cuisine in Kyushu, Okinawa, and the Kanto region (East Japan).

Probably pork's own version of Kobe beef can be found in Kagoshima prefecture in Kyushu, which is famous for its kurobuta black Berkshire pigs.

In Okinawa there is another fairly well-known species of pig called "agu", which actually has quite a long history and dates back to the Ryukyu Kingdom.

Hungry yet? Here we'll share some of the most unique and delicious Japanese pork dishes that you'll want to add to your food list!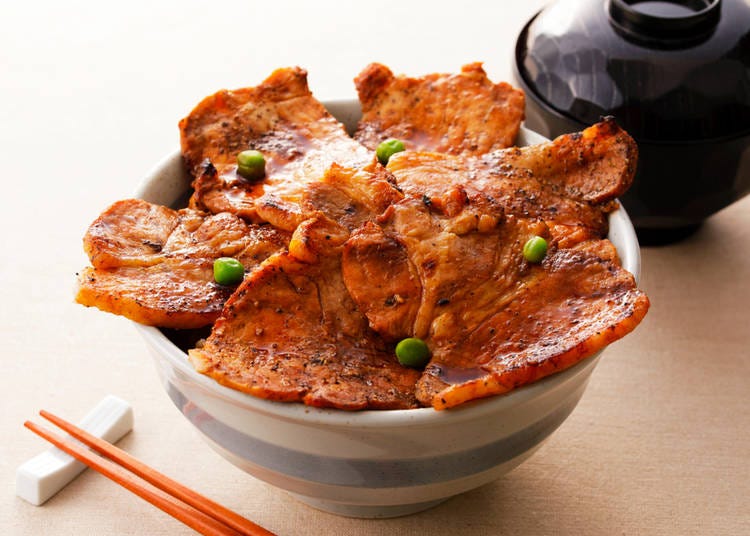 Quite similar to gyudon, or beef bowl, butadon, also known as "tondon", is a Japanese pork bowl dish. In it you will find thinly sliced pork as well as onions which have been simmered in a soy sauce broth until tender, and served in a donburi bowl over rice. This kind of cooking particularly became popular during a BSE scare earlier in the millennium when many restaurants temporarily stopped serving beef.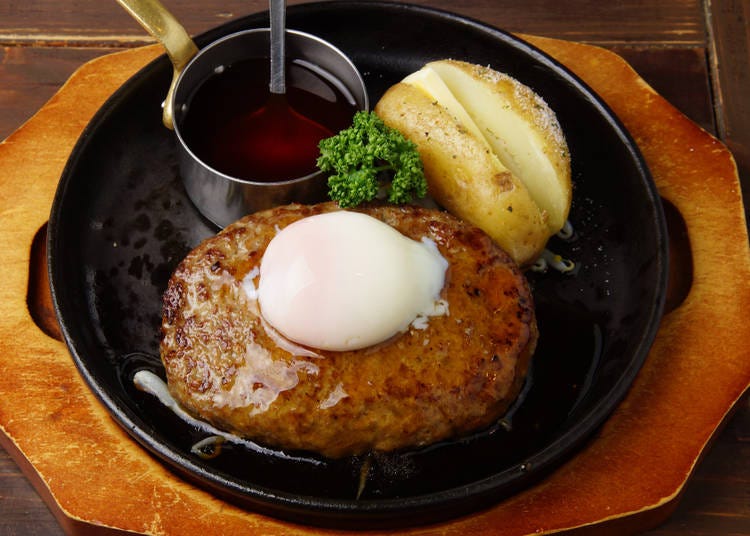 Now Japanese hamburg might put you in mind of beef, but actually the best tasting version includes both pork and beef! It might sound odd, but you can even find mixed beef and pork mince in supermarkets which is perfect for making Japanese hamburg.
Shabu Shabu and Rei-Shabu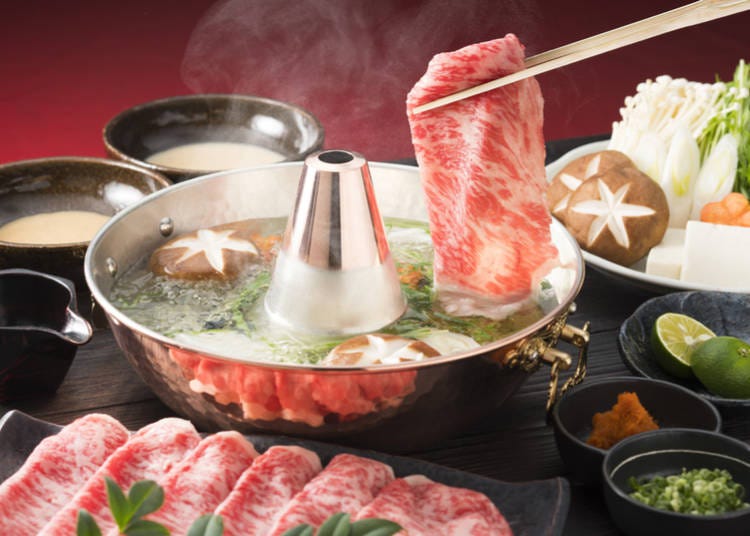 This Japanese pork dish which again features thinly sliced meat, as well as bite-sized vegetables cooked lightly in a broth is known as Shabu shabu. The dish gets its name from the onomatopoeia "shabu, shabu" which means "swish, swish".

Quite often it is eaten with beef slices, but it can be eaten with pork as well. If you are cooking at home then you can easily find both pork and beef slices in supermarkets which have on the label that they are specifically for shabushabu (しゃぶしゃぶ).


Buta shabu meat can be chilled and served cold over a salad or cold noodle dish for a refreshing meal in the summertime called "rei-shabu".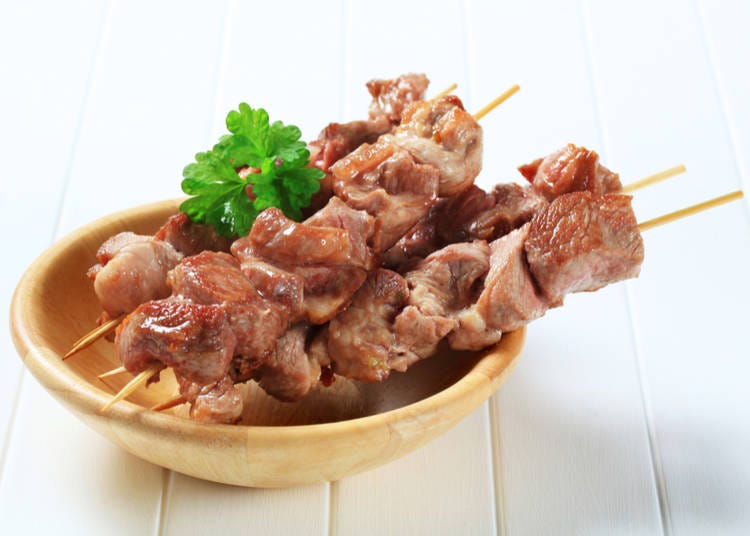 This is the Japanese pork version of yakitori, basically bite-sized pieces of pork that have been skewered and grilled. In addition to more familiar cuts of meat like pork loin and pork belly, don't be afraid to try some of the more unique items like pork jowl and liver.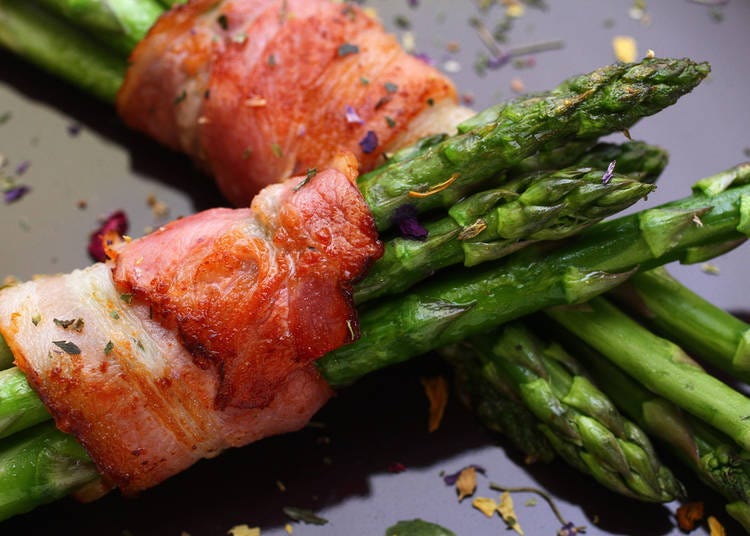 Buta-maki is another version that can be skewered and grilled, but can also be pan-fried or steamed. Normally it is pork that has been wrapped with something, or even something wrapped with pork, for example bacon-wrapped cherry tomatoes, or thinly sliced pork rolled up with shiso (perilla herb).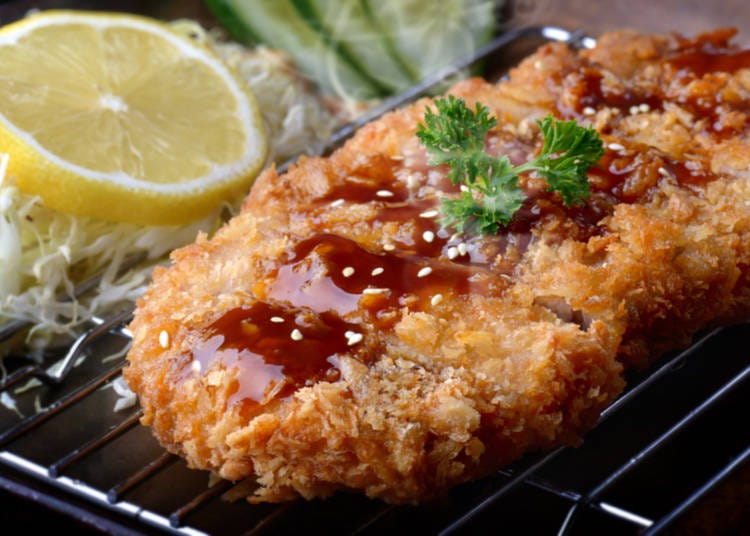 Tonkatsu can be found pretty much everywhere in Japan, this is a deep-fried pork cutlet that has been breaded in crispy panko crumbs. This Japanese pork dish is served with a brown sauce, though there different types of sauces, and quite commonly served with shredded raw cabbage, a rice bowl and miso soup.

In many restaurants, they will give you unlimited rice, so this dish can be particularly filling if you are also a big fan of delicious rice. There are also different versions of this dish such as katsudon (a bowl of hot rice topped with sliced tonkatsu, onions, and egg), katsu curry (Japanese curry and rice with tonkatsu), and a katsu sando (a sandwich of white bread, tonkatsu, and sauce).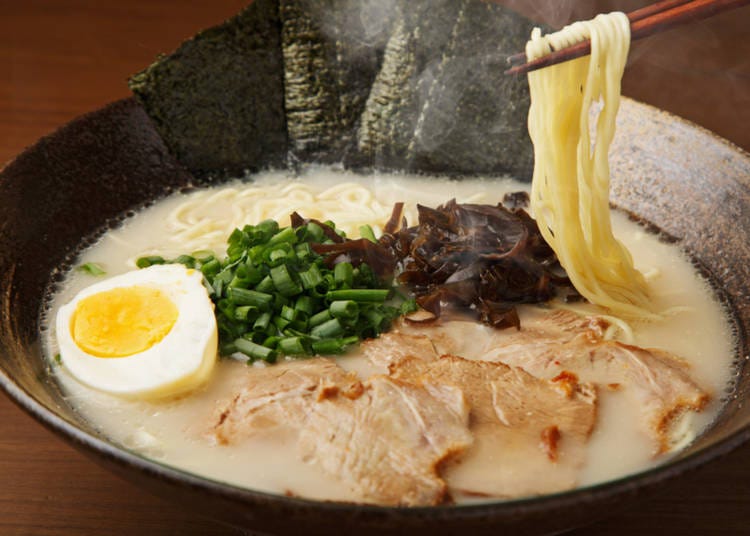 Another version which you may or may not have tried is tonkotsu ramen! This started in the Hakata region of northern Kyushu and is one of the "Top 3" most popular varieties of ramen in Japan.

In its original form, it is a bowl of creamy white pork bone soup eaten with thin straight noodles served al dente, sliced green onion, and tender slices of barbecued pork char siu.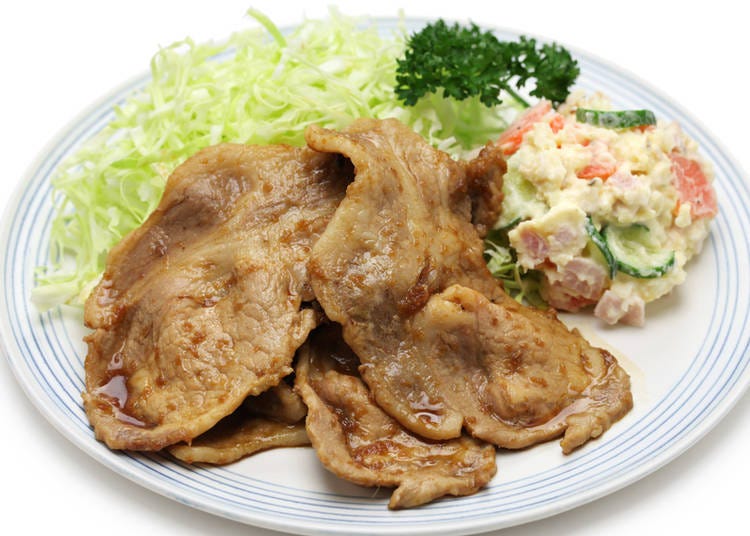 Shogayaki is an easy dish to make and is often made at home or included in bento boxes. It is a dish of pan or grill fried pork loin, the pork is thinly sliced, and this is cooked with soy sauce, sake, and mirin along with ginger.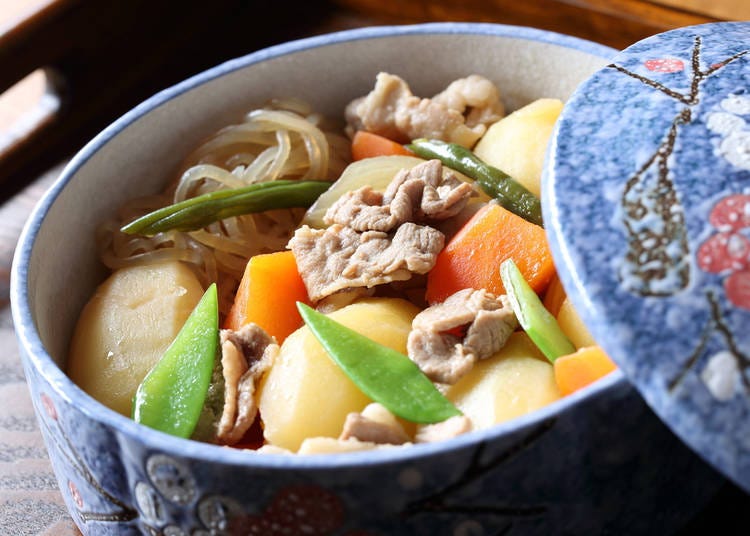 Nikujaga is a dish of meat and potatoes, made with thinly sliced pork simmered with vegetables in a dashi and soy sauce broth. The dish is considered to be one of the great comfort foods of Japan and reminds many people of their mother's home cooking. It's typically eaten as part of a traditional Japanese meal with rice, miso soup, and several vegetable side dishes.
Motsu-Nabe, Motsu-Yaki, Pork horumon-yaki and Nikomi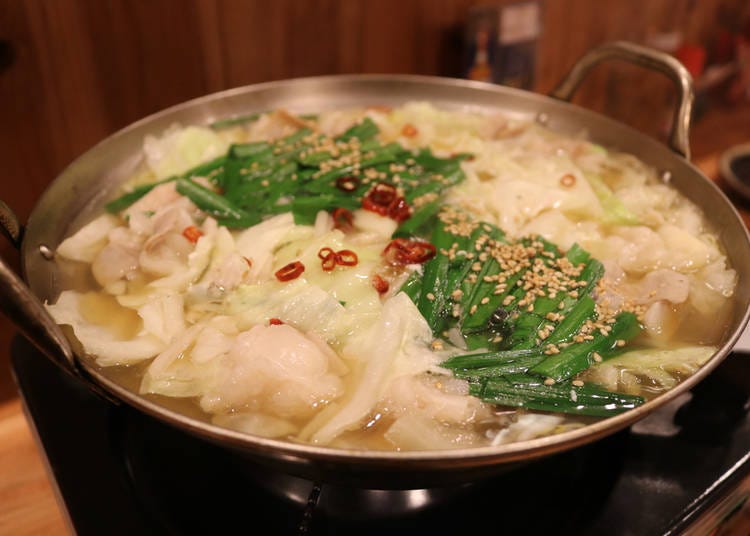 The term "motsu" refers to offal, the inners of an animal such as intestines and liver, and there are several popular ways of eating these particular cuts of pork in Japan. For example, a kind of hot pot which is famous in Fukuoka (Kyushu) is motsu-nabe, it is well seasoned with chili, garlic, and miso or soy sauce.

The strong taste of the broth holds up well to the distinct flavor of the organ meat, which can be beef or pork. It is a good dish to drink alcohol with, and with friends and family. Other motsu dishes to try include motsu-yaki, or grilled pork giblets, and motsu nikomi, a dish of pork giblets braised in a tender stew. Similar to motsu-yaki, horumon-yaki refers specifically to pork intestines, which are marinated in a sauce and grilled. It goes great with beer and sake.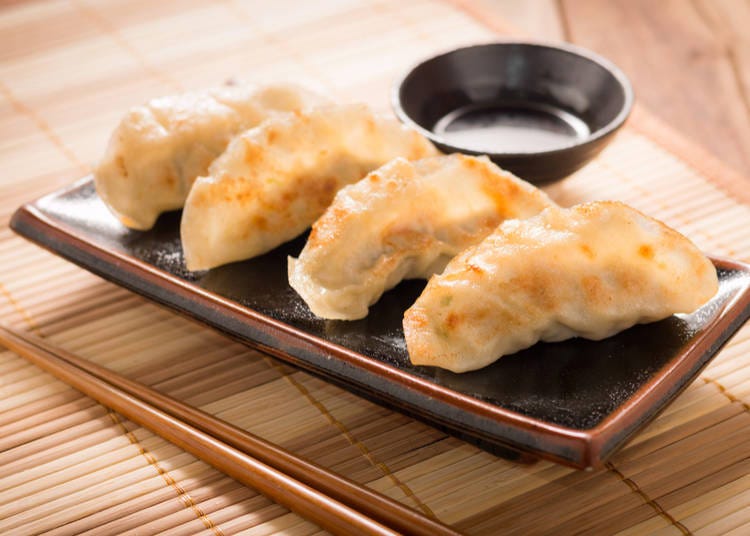 Gyoza originated in China, and was quite popular with Japanese soldiers serving overseas. When they returned to Japan they initiated a desire for a Japanese version of this steamed (or boiled or pan-fried) kind of dumplings. It is usually filled with minced pork and vegetables, but you can find other more unusual ingredients inside it. Nowadays it can be found as a side dish pretty much everywhere, from ramen restaurants to izakayas.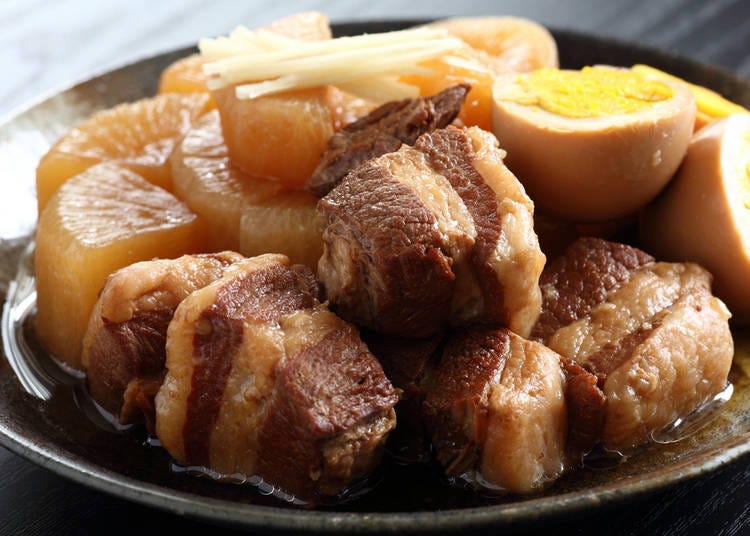 Kakuni is a dish of pork belly cubes stewed slowly in a soy sauce broth until they become meltingly tender and rich. The dish is also known as "rafute" in Okinawa, where it is a highly prized local dish.
Japan is famous for its fish, and with good reason, and it is famous for its beef dishes, for example, yakiniku and sukiyaki, but we don't necessarily think of Japanese pork dishes when we want to eat Japanese food. However there is an amazing selection of delicious foods which you simply must try, whether that is a side-dish of gyoza on order along with your ramen, or enjoying a gut-busting large portion of katsu curry.
Ready for some Japanese pork? Book a table now!
We recommend these restaurants that serve up delicious Japanese pork dishes. Save time and hassle - book your table online today!
ろく アクアシティお台場

Has Health & Safety Measures

Address

Aqua city Odaiba 6F,1-7-1, Daiba, Minato-ku, Tokyo, 135-0091


Nearest Station

Daiba Station (Yurikamome)


Phone Number

03-5579-6447

* For business names, representatives or managers, and other information, please contact the store directly.
* Time of payment (Pre-paid: On confirmation of reservation. Other than pre-paid: At time of visit.)
Tonkatsu Wakoh Akuashiteiten

とんかつ和幸 アクアシティ店

Address

Aqua city Odaiba,1-7-1, Daiba, Minato-ku, Tokyo, 135-8707


Nearest Station

Daiba Station (Yurikamome)


Phone Number

03-3599-5144
とんかつ とん喜

Address

1F,4-1-2, Toyosu, Koutou-ku, Tokyo, 135-0061


Nearest Station

Toyosu Station (Tokyo Metro Yurakucho Line / Yurikamome)


Phone Number

03-3520-8678
*This information is from the time of this article's publication.
*Prices and options mentioned are subject to change.
*Unless stated otherwise, all prices include tax.
Limited time offer: 10% discount coupons available now!