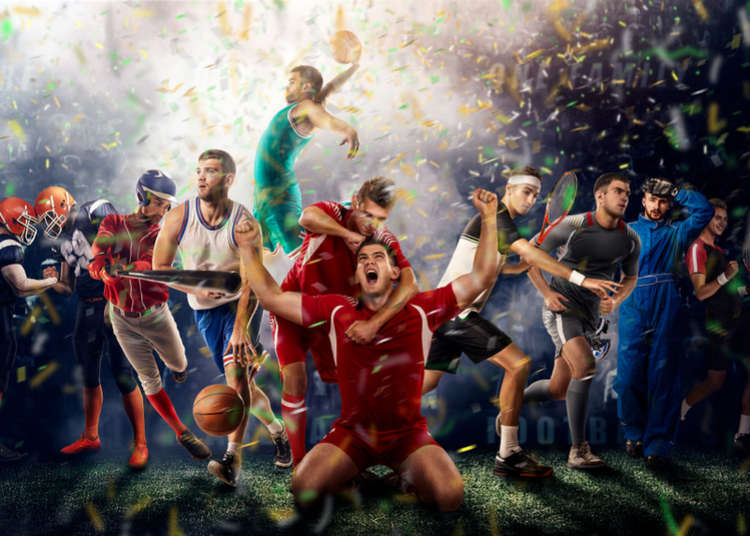 Sport is in an exorable pillar of any country's culture—Japan is no exception. From ancient traditions like sumo and martial arts to western adoptions like rugby and soccer and the country's "unofficial national sport" baseball, there's plenty going on to keep all fans of all stripes on the edge of their seats. Follow along as we share about what sports are popular in Japan now, plus all the exciting events that'll take place in 2019!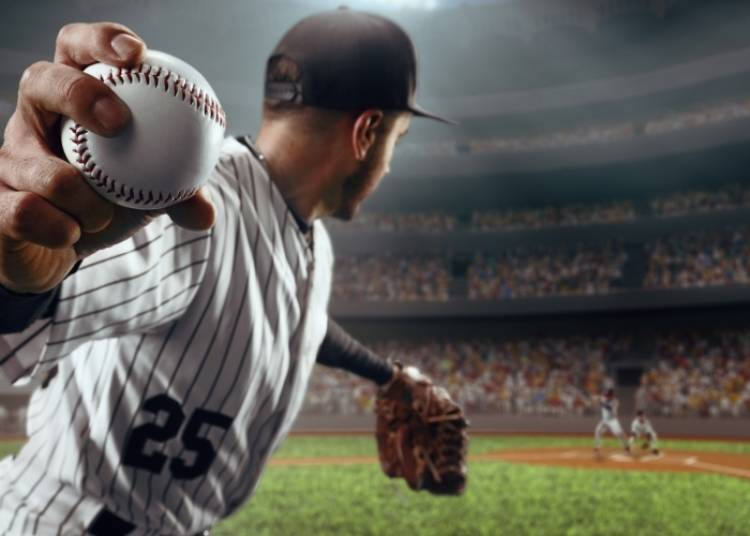 You can't talk about Japanese sport without mentioning the ever-present baseball (野球, "Yakyū"). When Kaisei Gakko University (now Tokyo University) Professor Horace Wilson introduced the sport to the Japanese in the latter half of the 1800's, they immediately succumbed to the bat and ball fever. The country is still baseball mad and nowadays the sport seems to be aired almost continuously on television screens in homes and sports bars across the nation.

The Nippon Professional Baseball Organisation (NPB) currently has the number one professional league in the country, with 12 teams competing for arguably the nation's most coveted sports prize—the Japan Series.

Key Dates for 2019
Japan's top baseball league typically runs throughout the year from late March to early November, so there's plenty of opportunities to watch some live "ball" when visiting Japan. While the specific date is TBD, the Japan series will be decided around late October and early November.

Related Articles
Another sport that will spring to mind immediately when you think of Japan, is sumo (or "sumo wrestling" as you may be more familiar with it). Sumo is the official national sport of Japan and regularly appears on the bucket list for tourist's and expats alike. Sumo has existed in one form or another for around 2,000 years in Japan—supposedly handed down by the gods themselves. As such, it is highly steeped in tradition and seen as the embodiment of Japanese Shinto values. To become a sumo is a true test of willpower and desire, alongside the more obvious necessities of size and brute strength. To watch sumo live is a quintessentially Japanese experience and an a pretty electrifying day out, if your trip coincides with one of the major live events.
Given that a lot of preparation goes into sumo, the events at the top level are a little few and far between, but fortunately they last for a period of 2 weeks, giving you a larger window of opportunity.

Key Dates for 2019
The six major Nihon Sumo Kyokai (Professional Organisation) events in 2019 are as follows;
• January 13th – January 27th
• March 10th – March 24th
• May 12th – May 26th
• July 7th – July 21st
• September 8th – September 22nd
• November 10th – November 24th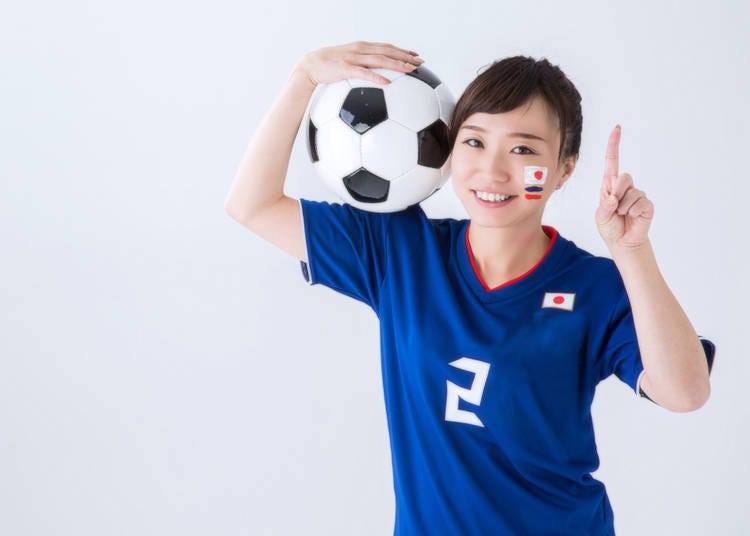 Next up we have soccer. Soccer is a close second to baseball in the competition for Japan's most popular sport. After the country had a decent showing at the 2018 FIFA World Cup, the public's interest is a high as ever. Although soccer had been played right through the 20th century in Japan, it was traditionally at the amateur level exclusively. It was only 25 years ago in 1993 that Japan's first professional league—the J. League—held its inaugural matches.

Now there are 18 teams in the top tier of the league competing for silverware every season. They regularly fill out stadiums that are in the tens of thousands and have more recently started to attract marquee player signings from the major European and South American footballing nations, proving that the soccer in Japan is on a continuing upward trend.

Key Dates for 2019
Thankfully for soccer fans, the J. League also has a long-lasting season. Stretching from February right through to December with scarcely a break throughout the year. The final weekend of the season typically falls around the start of December (again, specifics are TBD).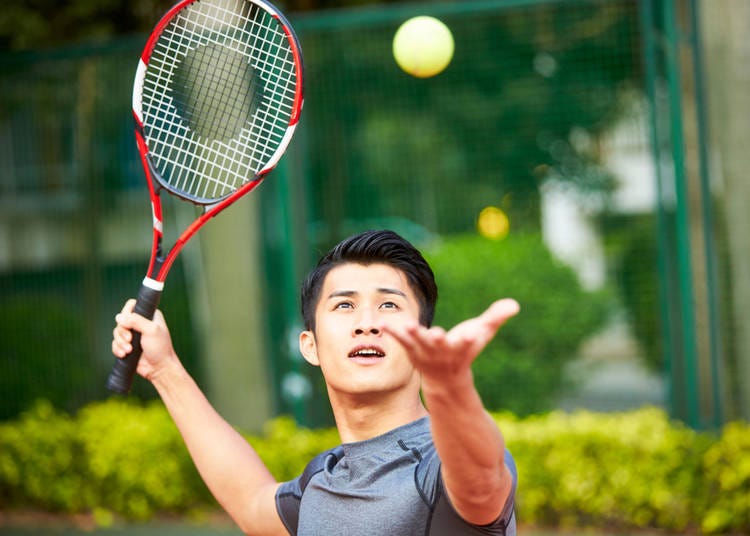 Surprisingly tennis has been played in Japan for almost 150 years—there is even a commemorative monument to that effect at its birthplace in Yokohama. Like with many sports, popularity has grown as the country has become more and more recognised on the tennis world-stage, thanks in no small part to global superstars like Ken Nishikori and Naomi Osaka. Even in a busy urban metropolis like Tokyo, it is not uncommon to stumble upon a tennis court or community club.

While Japanese tennis stars compete in the world's biggest tournaments, the nation also plays host to some of the sport's biggest events.

Key Dates for 2019
• Toray Pan Pacific Open: September 16th – September 22nd
• Rakuten Japan Open: September 30th – October 6th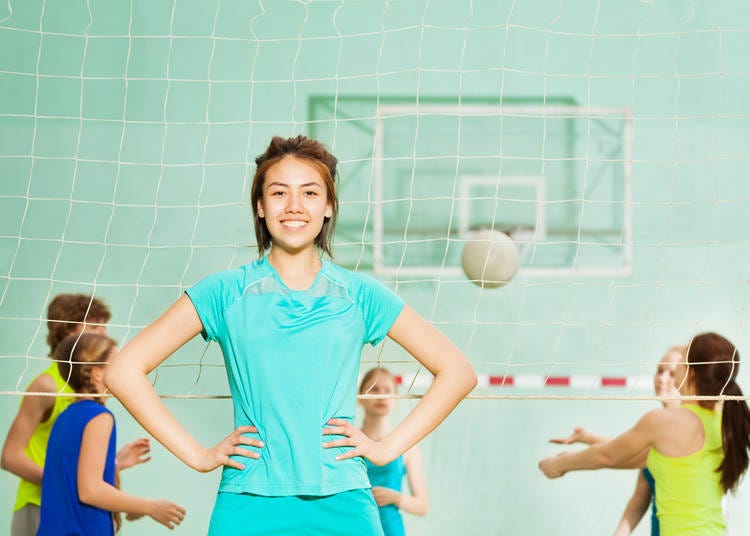 With the 2020 Olympics on the horizon, participation in the sport of volleyball is as big as ever. Japan's national women's team are one of the volleyball world's major players, while the men's team are no slouches either. 2019 provides an opportunity for the Japanese national teams to maintain their stellar form and go into the biggest competition in sport with a chance to compete for gold medals. As such, it will be one the biggest years in the history of Japanese volleyball.

Serendipitously, the 2019 FIVB Volleyball World Cup will be held on Japanese shores.

Key Dates
• Women's World Cup: September 14th – September 29th
• Men's World Cup: October 1st – October 14th
Table Tennis in Japan 2019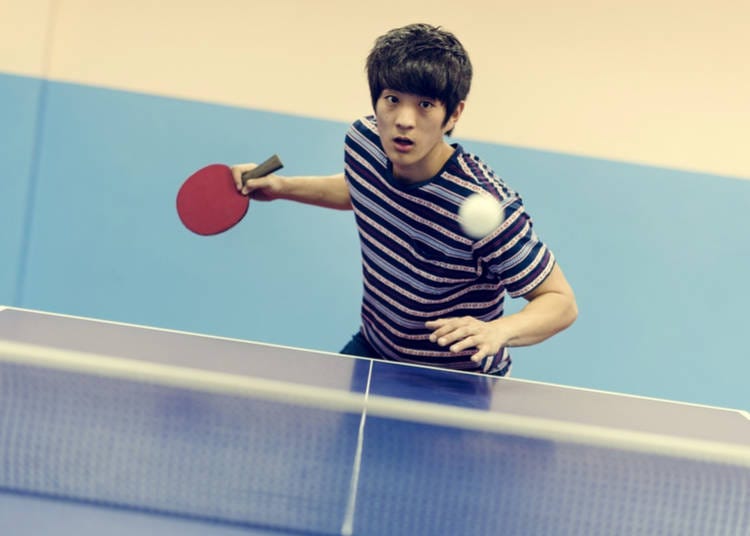 Table tennis is a more recent addition to the Japanese sporting pantheon, only becoming popular in the 1980's. However, in the last 10 years, many Japanese competitors of both sexes have featured in the sport's top professional competitions at both the singles and doubles level. In 1989, the Japan Open, the nation's top professional event, was founded and has been a major player on the annual sporting calendar since. As for 2018, Japanese stars Tomokazu Harimoto and Mima Ito are the current reigning singles champions in the men's and women's divisions respectively.
So, as you may imagine, the expectations for 2019 are high, especially with the 2020 Olympics looming over table tennis event that will be played this year. Some of the biggest events in the sport are back to the land of the rising sun once again.

Key Dates for 2019
• Asian Cup: April 5th – April 7th
• Japan Open: June 12th – June 16th
• Team World Cup: November 6th – November 10th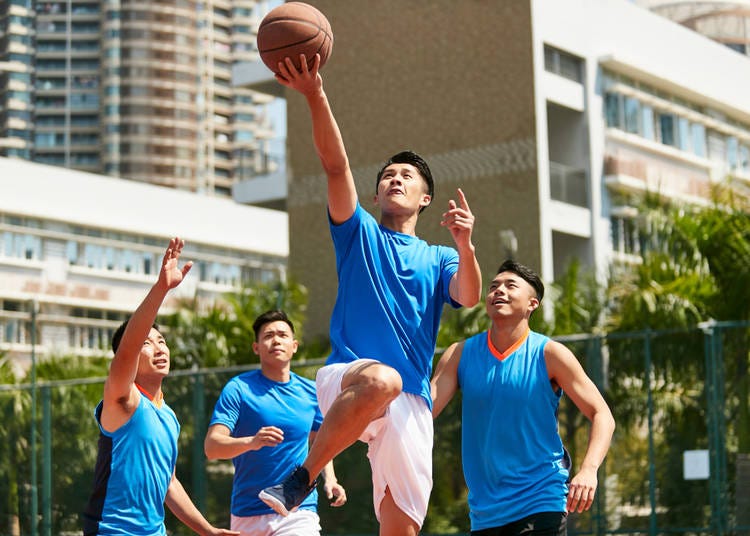 Basketball is a major sport in Japan, and while it has been around for quite some time, there was a lack of proper organisation at the professional level for many years. Eventually all of the disparate leagues and competitions unified to create the Japanese B. League in 2015, which is now the biggest annual professional sports league in the country after baseball and soccer.
Three districts each containing six fully professional teams play a series of competitive games every season. At the end of the 60-game schedule the top 8 teams will qualify for the play-offs with the eventual champions being decided in a one-off match at the end of the season. Although at the professional level, Japanese sport is still in its embryonic years, the competition garners nationwide appeal.

Key Dates for 2019
The 2018/19 season started back in August and will run on a more or less weekly basis until the final weekend on April 21st 2019.

This will subsequently be followed by the playoffs, which are currently TBD, but expect them to take place around the Golden Week holidays (late April/early May).
Motorsports in Japan 2019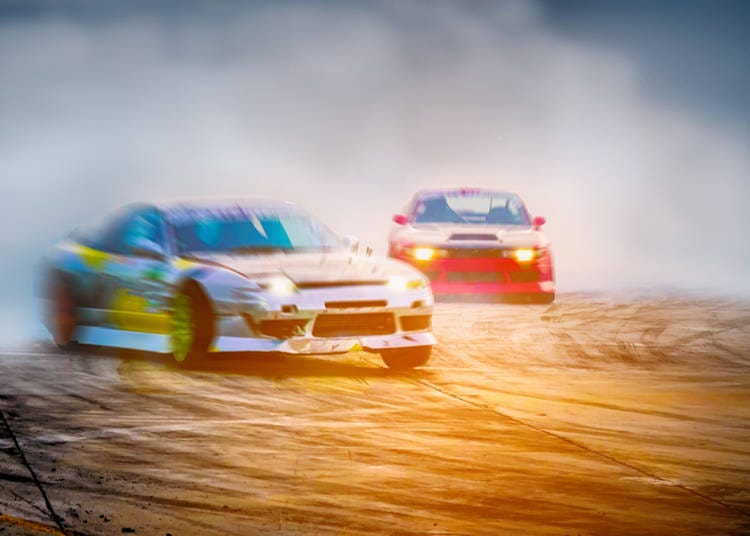 The Japanese are globally renowned for their virtuosity in the field of engineering. Naturally this would lend itself to the world of motorsports. Formula 1 has a fascinating history in Japan, making an appearance in the land of the rising sun regularly since the 1970's. It even played host to the famous event that sealed the fate of one of sports greatest rivalries between England's James Hunt and Austria's Nikki Lauda in 1976.

While Formula 1 may steal much of the racing headlines, the Japanese Moto GP has some serious sporting credentials too. Although Japan has been on the circuit since 1962, it has been a regular on the calendar since the late 1980's.

The Japanese love motorsports, flocking to the events in their thousands while clad in the colors and clothing of their favorite drivers and manufacturers. I can personally attest to the fact that it's a fantastic day out, whether you're a veteran fan or an uninitiated newbie.

Key Dates for 2019
• Formula One Grand Prix: October 10th – October 13th
• Japan Moto GP: October 18th – October 20th
Professional Wrestling in Japan 2019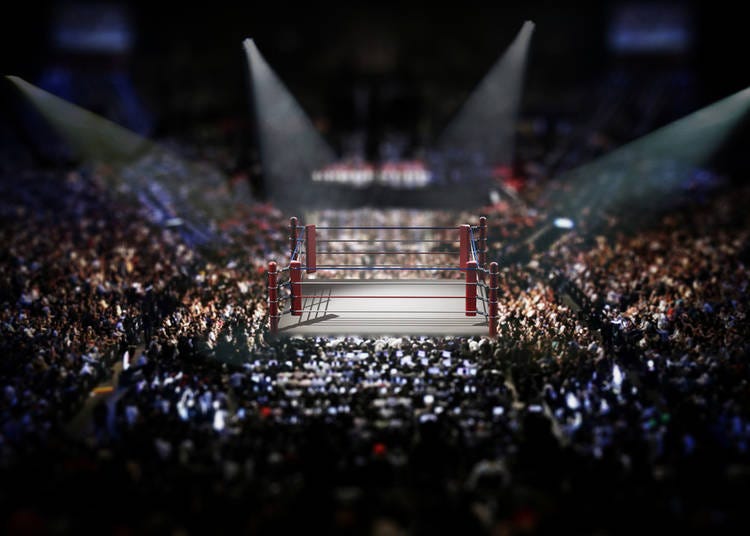 When people think of professional wrestling, the image conjured is often that of the elaborate, pyrotechnic displays and dramatic gravitas of North American wrestling entertainment. While Japanese wrestling may be a little humbler than its western counterpart, Japan still ranks as the second biggest nation for professional wrestling outside of the United States. Many of the biggest names in the sport travel to Japanese shores to ply their trade after they have passed their heyday in the US.

Don't expect gigantic stadiums that are filled out on a weekly basis and a billion-dollar corporation pulling the strings. In spite of that there is some seriously high-octane entertainment to be had in the unique world of Japanese wrestling.

Key Dates for 2019
• Wrestle Kingdom 13: January 4th
• New Year's Dash: January 5th
• The New Beginning: February 2nd/February 3rd
• Honor Rising: February 22nd
• New Japan Road: February 27th
• New Japan Cup: March 8th – March 24th
• Beyond March, events will run throughout the year, with the marquee events coming monthly.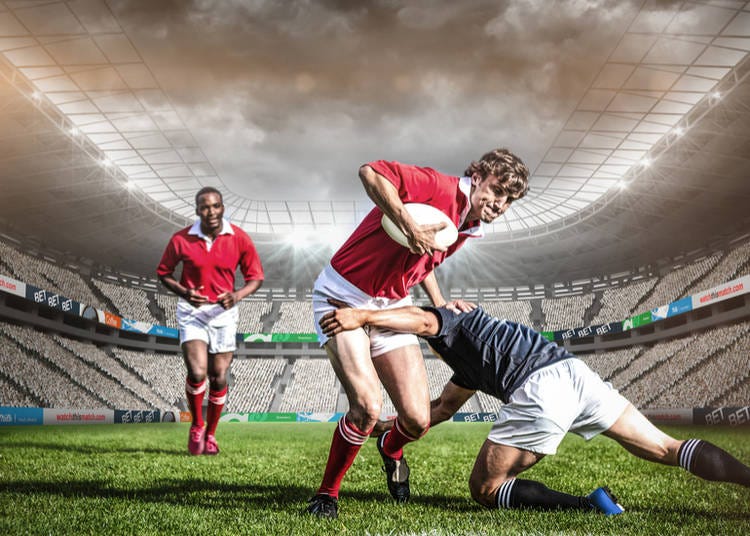 Despite being around for almost a century, rugby is only a moderately popular sport in Japan—although that popularity surged in 2015 after Japan's national team (also known colloquially in rugby circles as the 'Cherry Blossoms' or 'Brave Blossoms') shocked the world in what was dubbed as one of the biggest upsets in sporting history. They beat two-time world champions South Africa in the last play of what was truly pulsating encounter. With the World Cup coming to Japan next year the red and whites will be hoping for another impressive showing in order to maintain the public interest.
Club rugby in Japan is still struggling to find a firm footing, with only one team playing in the Southern Hemisphere's main professional club competition. Internally however, the Japan Rugby Top League is the largest of its kind in the nation. Similarly, to the world of Japanese soccer and professional wrestling, many of the sport's biggest names travel to Japan for the swansong of their careers. Two conferences of 8 teams each compete for a spot in the end-of-season play-offs each year, before one team is crowned victorious on the competition's final weekend.

Key Dates for 2019
• Japan Rugby Top League Cup Final 2018/19 season: January 14th 2019
• Rugby World Cup 2019: Friday, September 20 – Saturday, November 2
Traditional Sports in Japan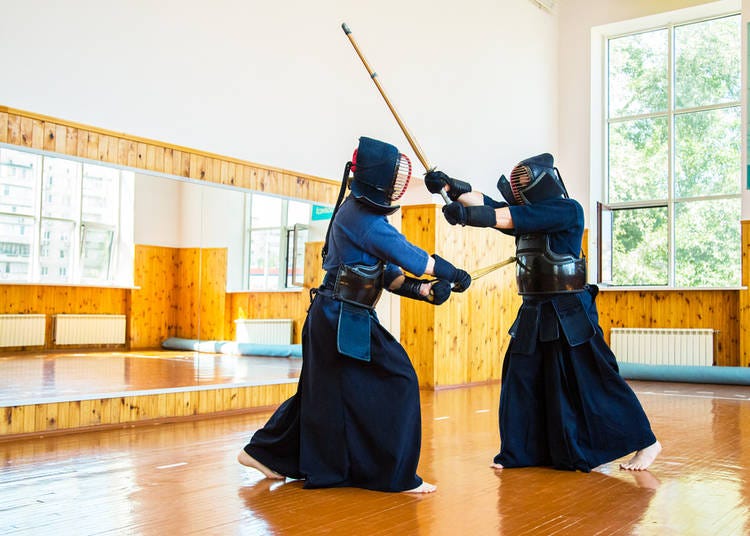 On top of the event filled sporting calendar for 2019, there are numerous sports in Japan that operate within a more traditional niche. Here are some of the most popular:

Sumo: As already alluded to, sumo and sport in Japan are inseparable. It as an intangible part of the nation's rich historical culture.

Judo: Created in Japan by Jigoro Kano in 1882 as a kind of physical, mental and moral pedagogy. It is one of the nation's most beloved martial arts, designed to strengthen both the body and one's character. Judo is a grapple-based martial art and has been an Olympic sport since 1964. Now it has competitors from countries all across the globe and has even spawned multiple other styles of fighting.

Kyudo: Kyudo is basically Japanese archery. Archery has of course existed in Japan for as long as the bow and arrow have. However, Japanese kyudo bows tend to be much longer and elegant than those found in the west, and the focus of the sport is as much on aesthetics and artistry as it is on hitting the target. As with many of Japan's traditions the sport is deeply rooted in ancient Buddhist philosophy, elevating it to a special level of importance.

Kendo: Kendo is "the way of the sword", Japan's traditional style of fencing using bamboo swords. Its roots have been traced back to the early days of the samurai, when it was used to hone skills in sword combat and to improve self-control. Kendo is not only a sport, but a way of living and a means by which one builds their character.

Other Martial Arts: There are countless varieties of martial arts across Japan. Karate is another one of the most popular (and most well-known), were the focus is more on striking than grappling. Aikido, which is a self-defence-based grappling martial art, also plays a prominent role in Japanese sporting circles. Ninjutsu isn't practiced regularly in the modern day, although it played a more important role in the nation's history. Its focus is on the guerrilla warfare and espionage tactics that were so commonly employed by the Japanese ninja.
Written by: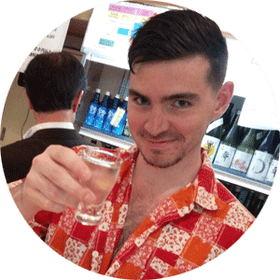 *This information is from the time of this article's publication.
*Prices and options mentioned are subject to change.
*Unless stated otherwise, all prices include tax.