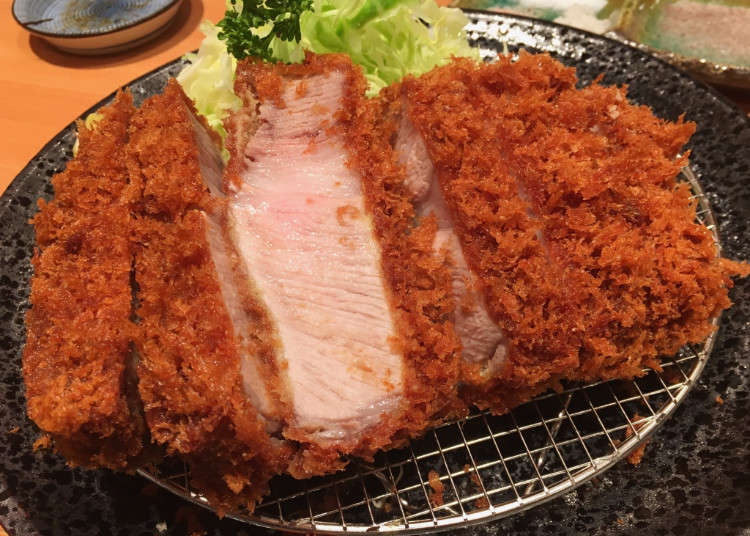 Get the inside scoop on Tonkatsu Aoki, a highly recommended restaurant in Tokyo's Ginza district, featuring tonkatsu, or breaded and deep-fried pork cutlets. Meat lovers are sure to love the menu, interior, layout, and more.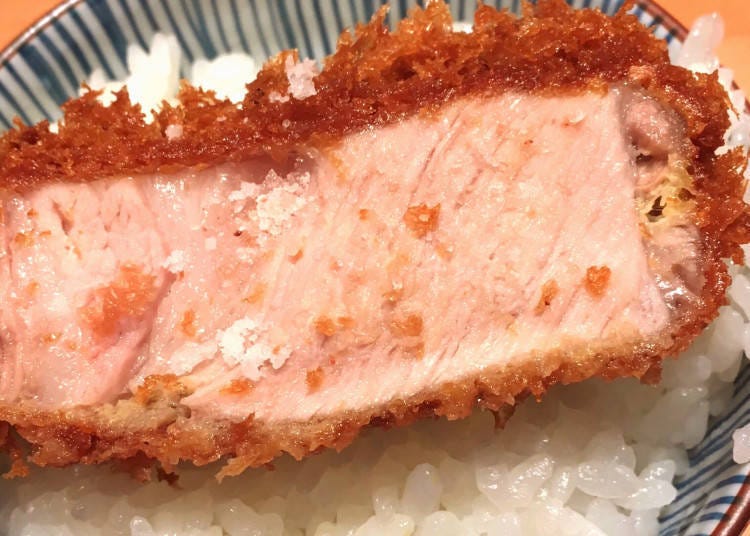 As of March 2018, you'll no longer have to venture all the way to Kamata or Daimon just wait in line at Tokyo's premier deep-fried pork cutlet restaurant, Tonkatsu Aoki. They've just opened up a new branch on the basement floor of Ginza's Soiree Du Building No. 3, located in Ginza's 8-chome neighborhood.
Let's take a look inside: the counter seats up to 5 people, while in the rear there are 2 pair tables and 2 tables that sit up to 4 people.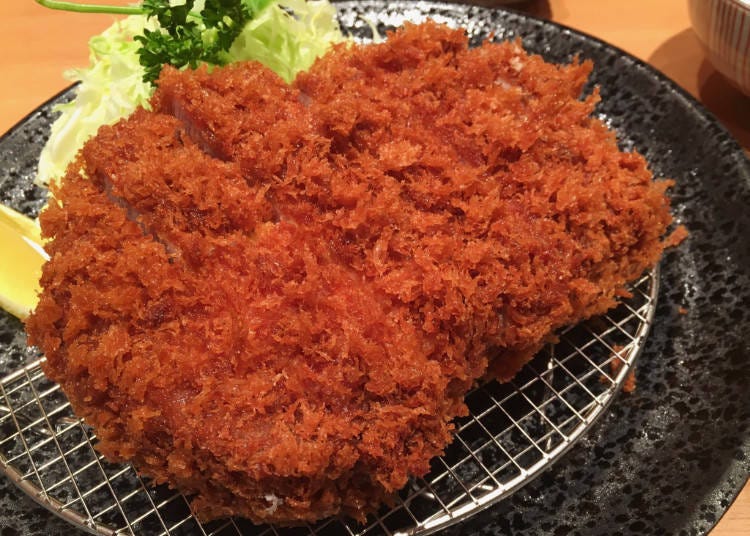 Let's take a look at the menu:
・Loin cutlet (ro-su katsu) lunch set: 170g (available only during lunchtime)
・Premium loin cutlet (jou ro-su katsu) lunch set: 200g
・Special loin cutlet (toku ro-su katsu) lunch set: 300g
・Rib roast loin cutlet (ribu ro-su katsu) lunch set: 400g
・Shoulder loin cutlet (kata ro-su katsu) lunch set: 300g
・Fillet (hire katsu) lunch set: 200g
・Extra large fillet (bou hire katsu): lunch set: 300g
Fried oysters (available in the winter) and Jumbo fried shrimp also listed on the menu at Tonkatsu Aoki in Ginza.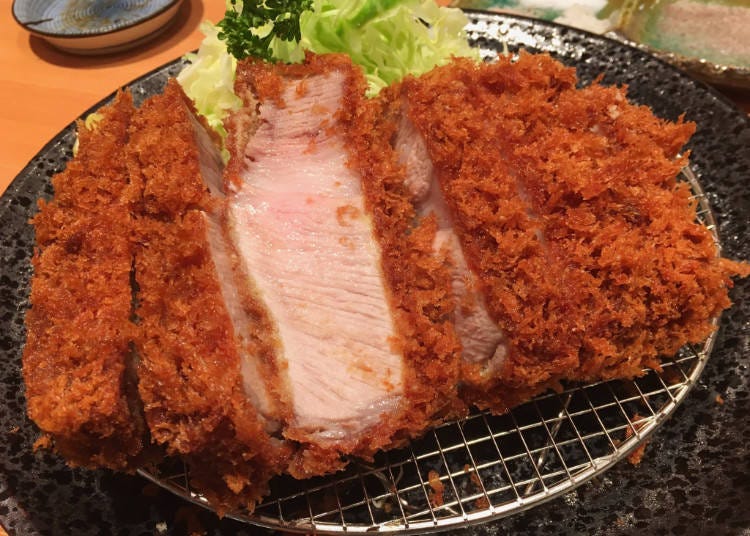 Special loin cutlet (toku ro-su katsu) lunch set: 2,300 yen
The Ginza branch of Tonkatsu Aoki also serves the same of pork that can be found in its Kamata and Daimon locations. Called Hayashi SPF ("Specific Pathogen Free," and certified free of 5 major microorganisms), it is a fatty cut of pork from pigs raised in nearby Chiba Prefecture.

Weighing in at a whopping 300 grams, the toku ro-su katsu lunch set is sure to hit the spot.

Rounding off your lunch set are tsukudani (a small of side dish of small fish or seaweed seasoned with soy sauce and mirin), shredded cabbage, rice, and a hearty pork soup filled with vegetables.
Thick and juicy cuts of deep-fried pork cutlets at Tonkatsu Aoki are so good, all you need is a dab of salt to bring out the flavor!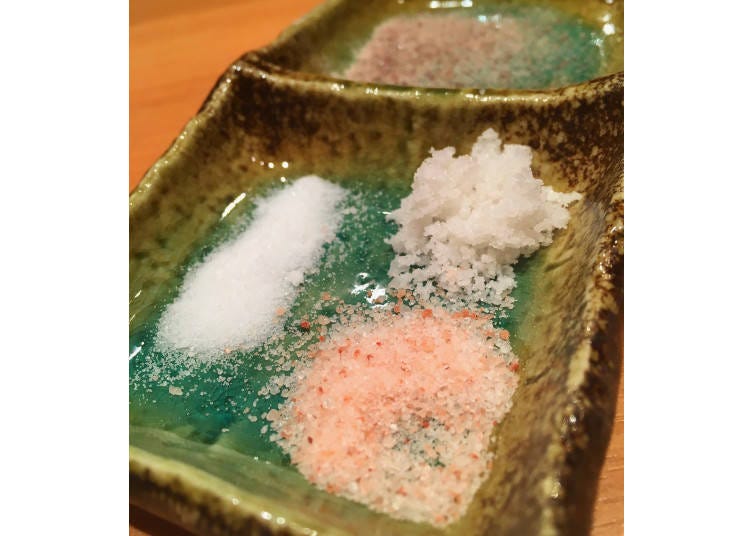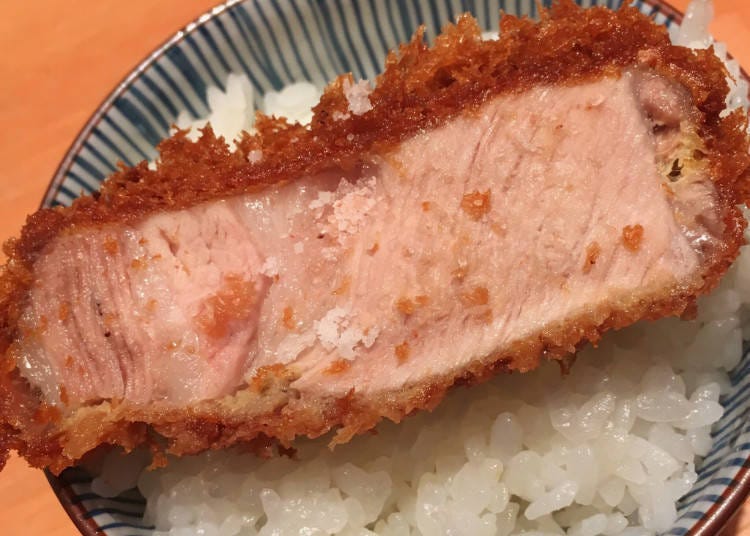 As the tonkatsu at Tonkatsu Aoki is best enjoyed with salt, and you'll find 4 different varieties here: Himalayan, Mongolian, Okinawan sea salt, and rose salt from the Andes. Despite being a rather thick cut of meat, a layer of bread crumbs evenly coats it, filling your mouth with an airy crunch that is heightened by the fatty pork.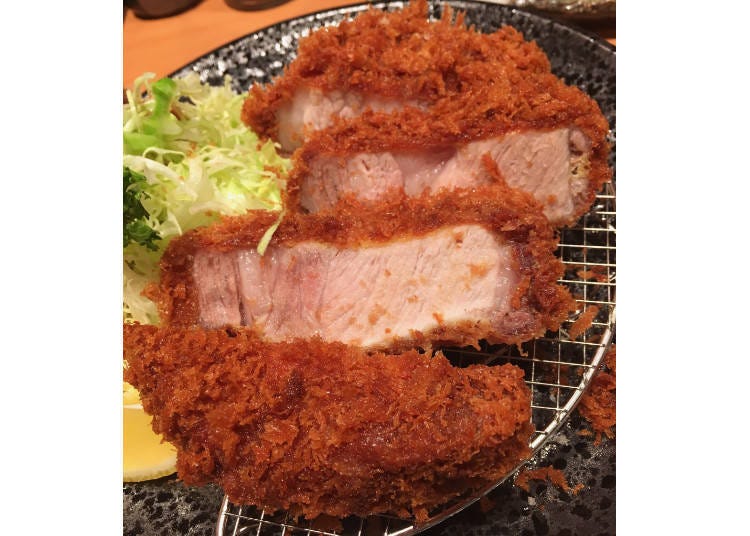 The flavor from the fat is precisely why all you need is salt -- it brings out a new dimension of taste.
Tonkatsu Aoki Ginza branch

とんかつ檍 銀座店

Address

B1F Dai 3 Soware Dobiru 8-8-7 Ginza, Chuo-ku, Tokyo Prefecture

Hours: Lunch: 11 a.m. - 3 p.m. / Dinner 5 p.m. - 8 p.m.
Closed: Sundays/Mondays
Text: Honetsuki Karube
*This article is reproduced from mecicolle

*This information is from the time of this article's publication.
*Prices and options mentioned are subject to change.
*Unless stated otherwise, all prices include tax.