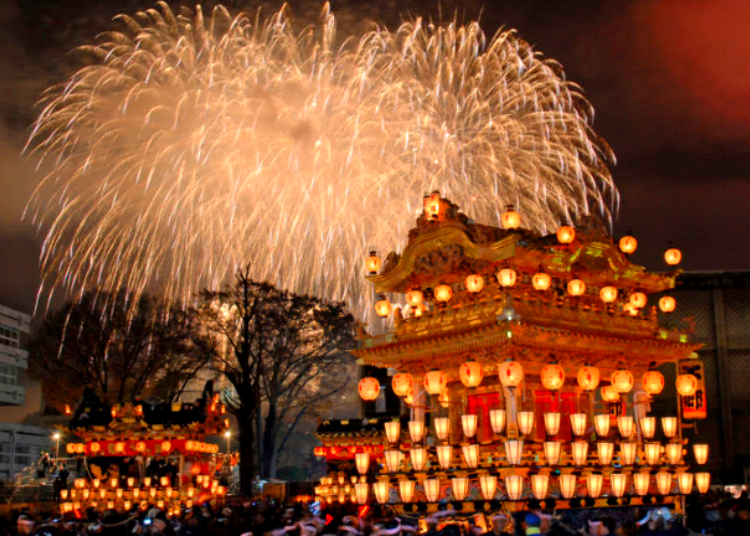 From the incredible Kawagoe Festival in October to the Tokyo Ramen Show in early November, to the spectacular fireworks and festivities of the Chichibu Night Festival in December, check out a sampling of Tokyo's top events below!
Kappabashi Kitchen Tools Festival (Dōgu Matsuri) 2018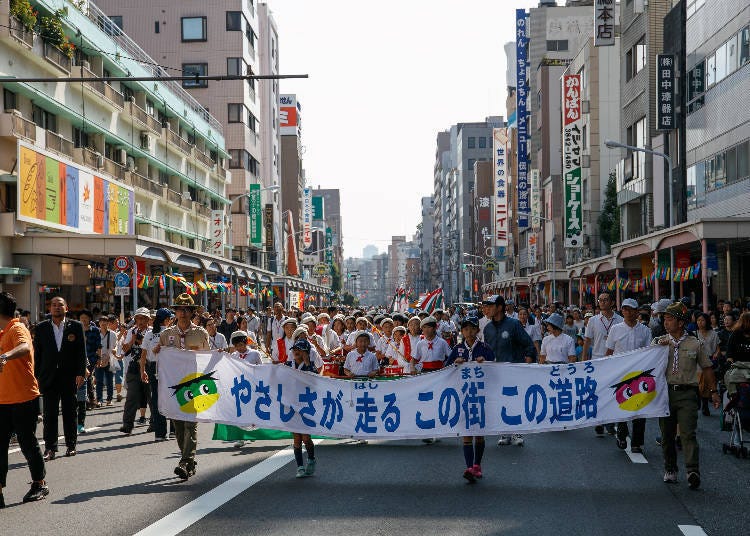 <October 2 (Tue) to October 8 (Mon), 2018>

Kappabashi Kitchen Town is a famous area that is filled with all things food, such as Japan's curious food samples, kitchen knives, dishware, and more, for both hobby chefs and professionals. Once a year, merchants and regular people of the area team up to create various fun events for visitors, such as a stamp rally and a parade of the local elementary school's brass band. Of course, there is also a rich variety of cooking-related events, including lessons on proper knife sharpening. This "town of professionals" shows you everything it has to offer, attracting attention from people all over the world! Additionally, many of the stores have special bargains, so you might be able to pick up a great souvenir or two.

Admission: free
Hours: 10:00 a.m. – 5:00 p.m.
Closed: held every day during the event period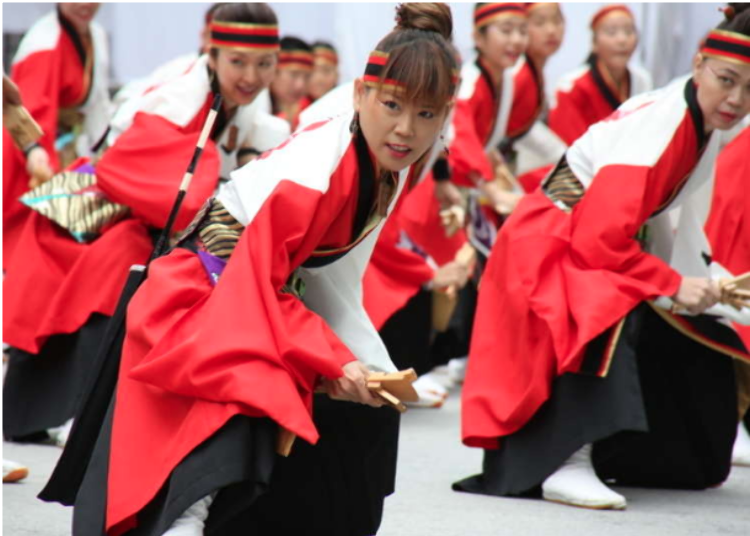 <October 6 (Sat) and October 7 (Sun), 2018>

The very first Yosakoi Festival was born in Kochi prefecture to help revitalize the area. Making use of a small instrument called naruko and vivid, colorful costumes, yosakoi is an energetic, rhythmic group dance that is so brilliant and exciting to watch, it has conquered Japan by storm.
Tokyo Yosakoi is held at eight different venues throughout Toshima-ku, such as Ikebukuro's West Gate Station Plaza, which is the main venue, Nishiguchi Park, or in front of Sugamo and Mejiro Station. Over 100 different teams participate in this massive event, from Kyushu in the south to Hokkaido in the north, dazzling the audience with masterful performances.

Admission: free
Hours: 11:00 a.m. – 8:00 p.m.
Closed: held every day during the event period
Zōshigaya Kishimojin Oeshiki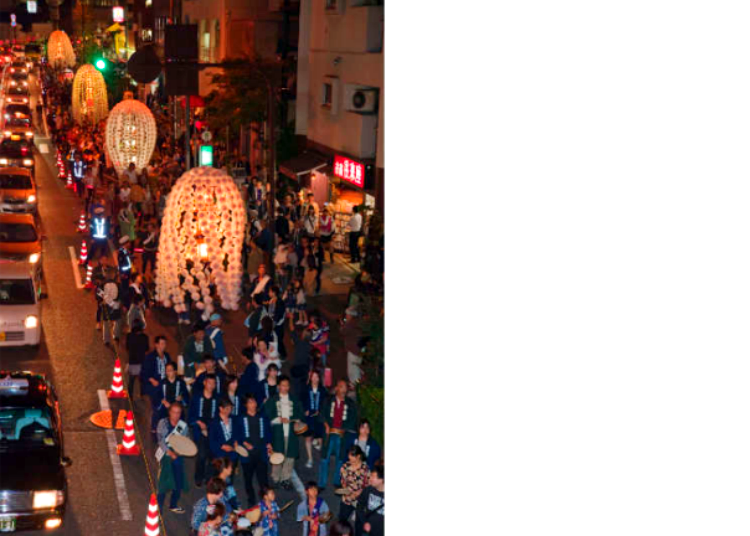 <October 16 (Tue) to October 18 (Thu)>

The Oeshiki festival is celebrated to commemorate the death of Nichiren, the founder of the Buddhist Nichiren sect. The Zōshigaya Kishimojindo holds this event in grand fashion, every year from the 16th to the 18th of October since the Edo period. One of its highlights is the parade of ten-thousand lanterns on the 18th. It starts at Ikebukuro with 24 local groups who are then joined by various groups from all kinds of places during the parade. Thus, the procession gets longer and longer until it finally arrives at Zōshigaya Kishimojin Temple. These lanterns are called manto, three to four meter-high floats that are decorated with numerous white flowers made from washi (Japanese paper). In addition to the parade, the temple grounds are crowded with many booths and stalls, making for a wonderful atmosphere.

Admission: free
Hours: starts at 7:00 p.m. on the 18th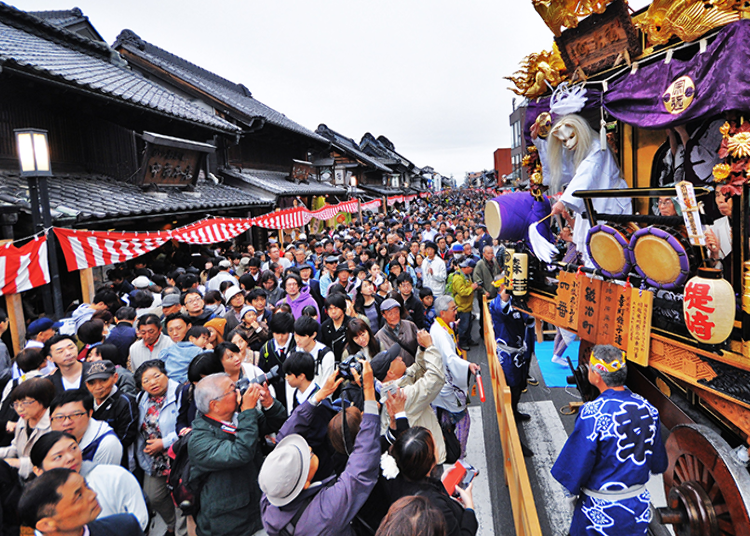 <October 20 (Sat) and 21 (Sun), 2018>

Kawagoe is a town in Saitama Prefecture not far from Tokyo, known for its stunning, historic "storehouse" scenery. The Kawagoe Festival, held on the 3rd weekend of October, is one of the most famous events in the whole Kanto area, featuring gorgeous festival cars and elaborately crafted dolls riding on them. A massive crowd comes to see this spectacle every year and first-timers are sure to be surprised by the sheer number of stunning floats coloring the streets of Kawagoe!

Admission: free
Hours: 10:00 a.m. – 10:00 p.m.
Closed: held every day during the event period
<October 25 (Thu) to November 4 (Sun), 2018>

The incredibly popular Tokyo Ramen Show is back! This year will see a showcase of 36 ramen stands from around the nation coming together in one spot. Last year, over 3 million people came to attend the fun. If you're a foodie in town, this is the one event you don't want to miss!

Admission: Free (meal tickets are 850 yen apiece)
Dates
First Run – October 25 to 30, 2018
Second Run – October 31 to November 4, 2018
Hours: 10:00 a.m. – 9:00 p.m. (until 6:00 p.m. on October 30 and November 4)
Location: Komazawa Olympic Park (about a 12 minute walk from Komazawa-Daigaku Station)
Website: www.ramenshow.com
The Bunkyo Chrysanthemum Festival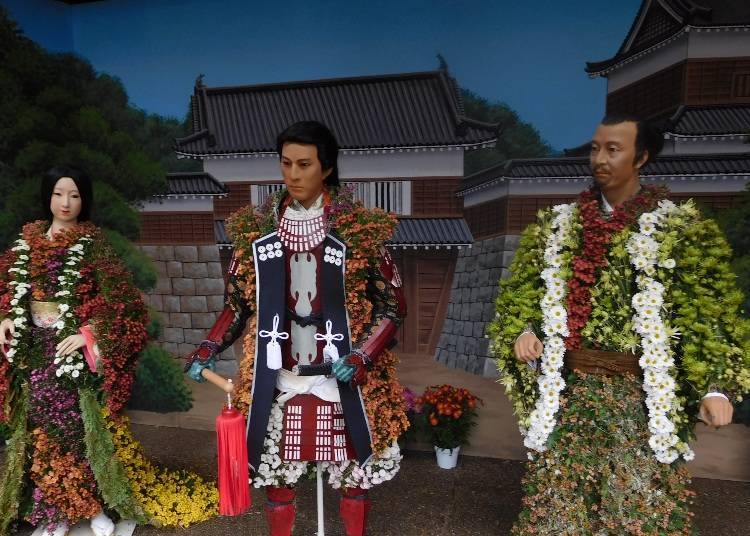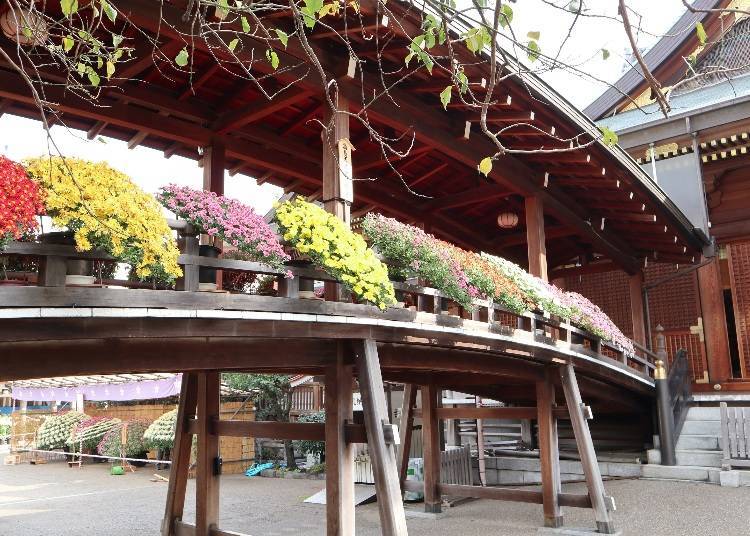 Image courtesy of Bunkyo-ku
<November 1 (Thu) to November 23 (Fri), 2018>

Chrysanthemums represent Japan and its beautiful autumn like no other flower and this event lets you enjoy the iconic symbol in all its glory. The Bunkyo Chrysanthemum Festival is held on the precincts of Yushima Tenman-gu, a shrine that enshrines Sugawara no Michizane, otherwise known as the Shinto deity of learning and academics. Look forward to about 2,000 flower creations carefully raised by chrysanthemum enthusiasts. One highlight of the event is the "chrysanthemum dolls," dolls adorned in dresses made up of countless individual flowers. There are also creations called kengai, which is a style of flower arrangement that makes it seem like the colorful blossoms flow over the pot. Another special exhibit is the "thousand blossom plant," creating the illusion of numerous flowers blossoming from a single stem.

Admission: free
Hours: 6:00 a.m. – sunset
Closed: held every day during the event period
The Chichibu Night Festival
<December 2 (Sun) and December 3 (Mon), 2018>

The Chichibu Night Festival is the main event of Chichibu Shrine in Saitama, boasting a history of more than 300 years. The highlight is the night parade on December 3, featuring six gorgeous floats including the famous kasahoko, lanterns arranged like an umbrella. They're accompanied by traditional music played right on these floats; a gorgeous scenery that is accentuated with fireworks illuminating the winter sky.

Admission: free
Hours:
December 2: 12:00 p.m. – around 8:00 p.m.
December 3: 9:00 a.m. – dawn
Closed: held every day during the event period
The Setagaya Boro-Ichi Flea Market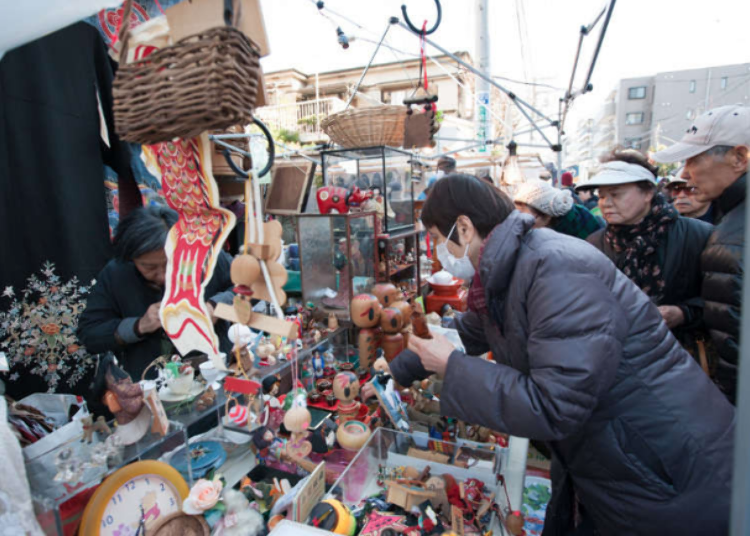 <December 15 (Sat) and December 16 (Sun), 2018>
<January 15 (Tue) and January 16 (Wed), 2019>

The Setagaya Boro-Ichi Flea Market has a very long history, dating back over 430 years. Back then, a samurai lord called Ujimasa Hojo held Setagaya's first flea market event called "rakuichi" in 1578 to give the local residents an opportunity of trading freely. Its successor is the Boro-Ichi Market, which is held twice a year on two days in December and January. With the Setagaya Daikanyashiki in its center, a historic mansion from the Edo period, the flea market features over 700 individual shops selling everything that the heart desires, from second-hand clothes and antiquities to jewelry and interior.

Admission: free
Hours: 9:00 a.m. – 8:00 p.m.
Closed: held every day during the event period
Asakusa's Hagoita-Ichi Festival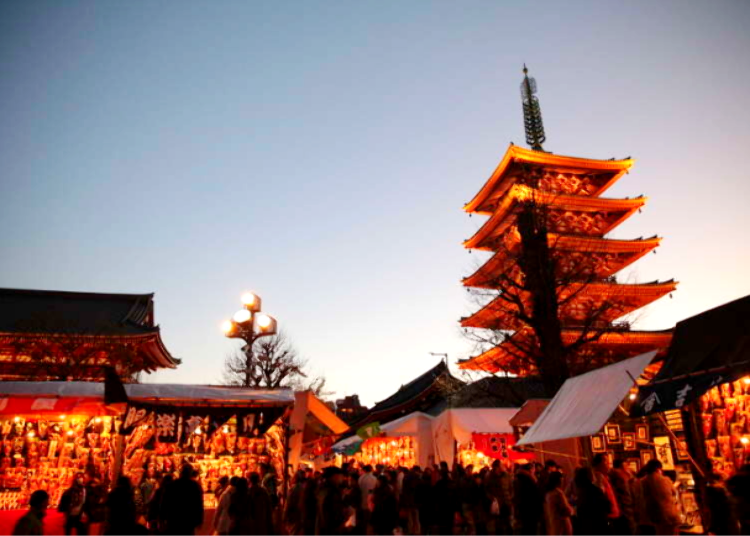 <December 17 (Mon) to December 19 (Wed), 2018>

The Hagoita-Ichi Festival is one of Tokyo's most beloved end-of-the-year events. Hagoita are small wooden paddles, decorated with a variety of different ornaments. In ancient times, they have been used as ritual instruments for getting rid of demons and evil spirits but came to be used as rackets for an old Japanese badminton-like game called hanetsuki in the Muromachi period. Held in the precincts of Asakusa's Senso-ji Temple, over 50 different stalls offer their own unique hagoita creations, some masterfully lacquered with kabuki-esque imagery, others decorated with celebrities or other social trends and topics. The prices vary wildly, ranging from a few hundred up to thousands of yen. Pick your favorite hagoita to take home one of Japan's most unique handmade souvenirs – but be warned! Buying a hagoita will get you a cheerful shout and traditional hand-clapping, as it is the custom!
*This information is from the time of this article's publication.
*Prices and options mentioned are subject to change.
*Unless stated otherwise, all prices include tax.