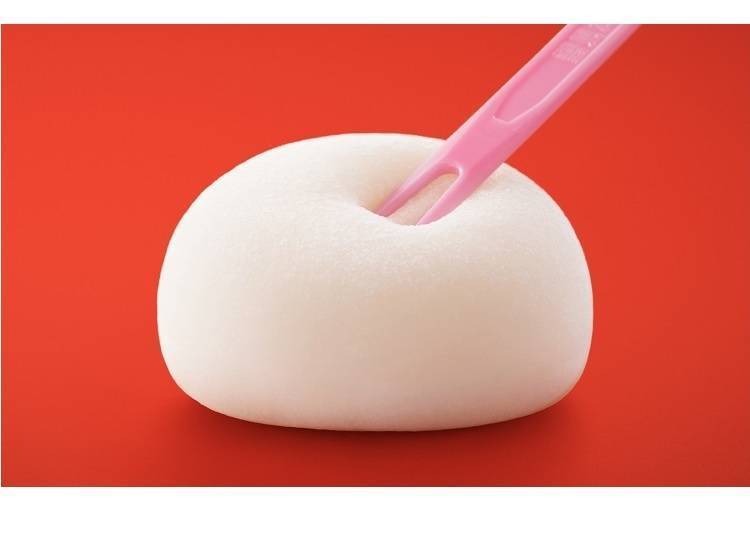 Made in JAPAN: Masterpieces to Share With the World is a project exploring the stories, technology, and charm behind Japanese products through the eyes of the multinational LIVE JAPAN editorial team.

In this article, we'll be looking at Lotte's Yukimi Daifuku mochi ice cream, which will celebrate its 40th anniversary this year. Born from the innovative idea of covering ice cream with a thin mochi skin, Yukimi Daifuku is beloved by both children and adults all over Japan. It is also gaining a steady reputation overseas as the definitive Japanese ice-cream brand.

We sat down with Lotte to uncover the tales behind Yukimi Daifuku and how its lavish, utterly unique flavor and texture came to be. Plus, we asked what is being done for the 40th-anniversary relaunch, along with recommendations on how to use them to make mouthwatering snacks and food! Ice-cream fans, don't miss the exclusive interview below!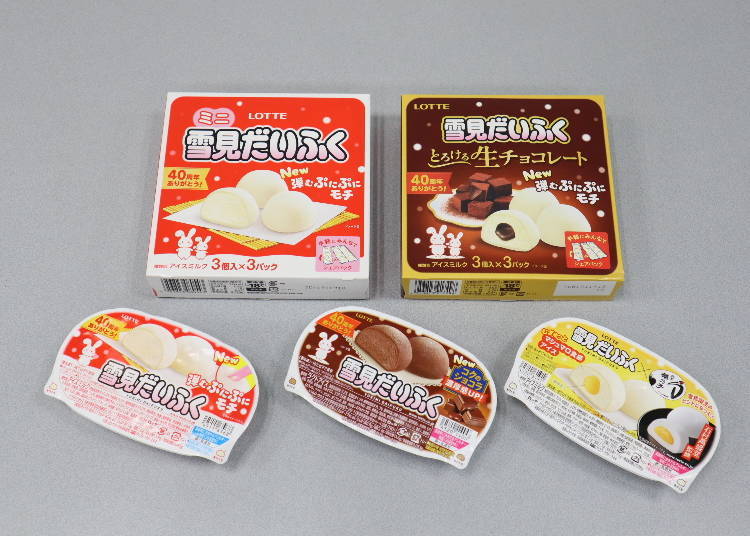 We Spoke With Mr. Otsuka From Lotte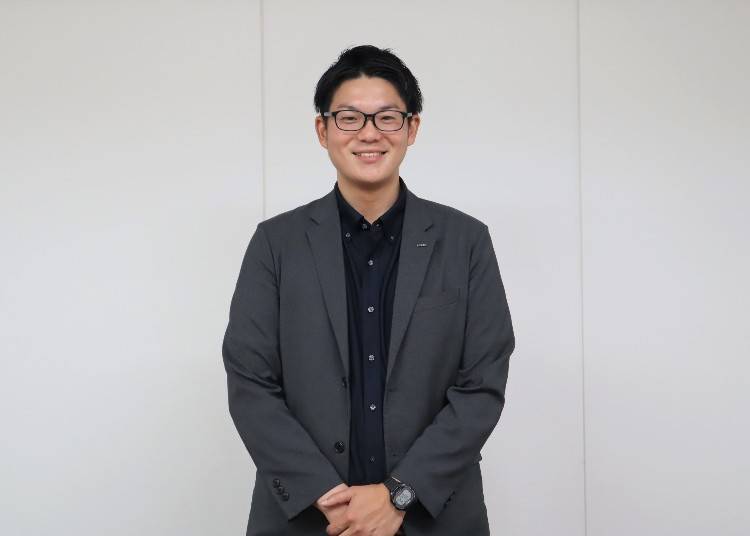 Otsuka is a part of the Yukimi Daifuku Brand Strategy Department at Lotte.
To learn more about the development of Yukimi Daifuku and its 40th anniversary, we sat down with Otsuka from the Yukimi Daifuku Brand Strategy Department at Lotte.

Otsuka himself is a sweets fanatic and a highly talented individual who has even won gelato-making competitions in Italy! From his passionate explanations, his admiration for Yukimi Daifuku is crystal clear!
The Creation of Yukimi Daifuku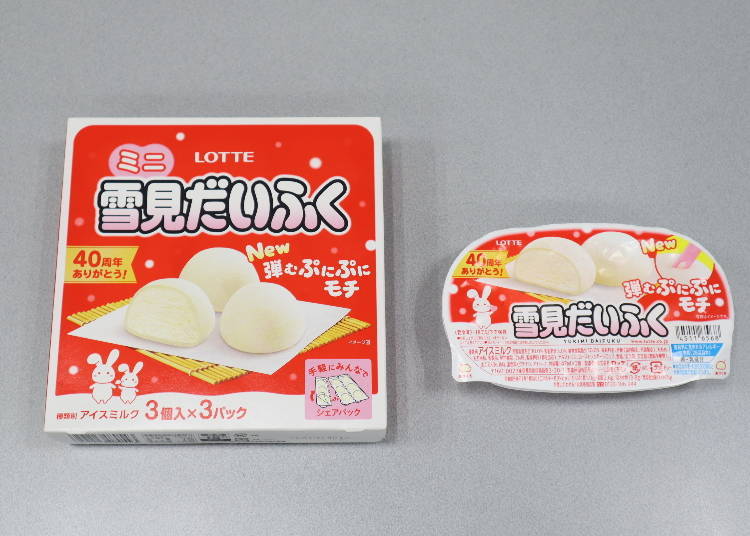 Could you tell us how Yukimi Daifuku was created?

"Yukimi Daifuku first went on sale in 1981 and is now celebrating its 40th anniversary this year. At the time, the ice-cream market was dominated by the dairy industry, making it difficult for latecomer Lotte to enter. That's why, in order to succeed, Lotte needed to make something totally distinct from existing products with an unforgettable punch."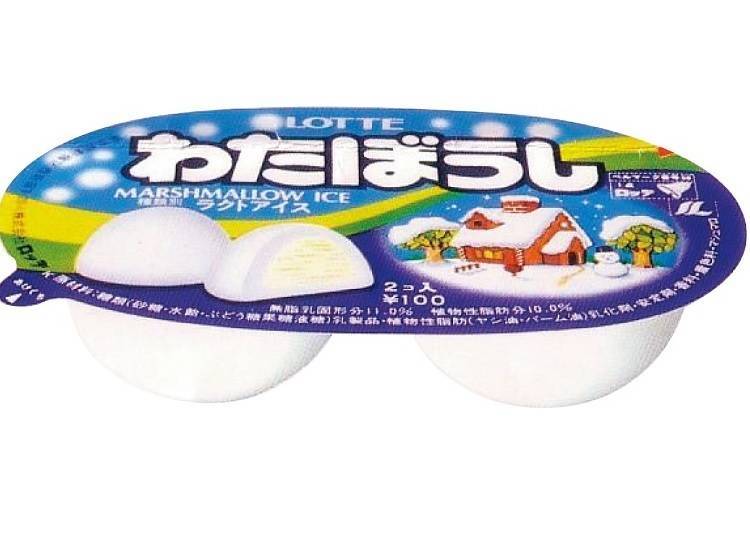 Photo: Lotte
"With this in mind, prior to Yukimi Daifuku, 'Wataboshi,' an ice-cream wrapped in marshmallow, was released in 1980 to great acclaim amongst younger female audiences. However, with marshmallows seen as a sweet for youths, it didn't spread much to other demographics.

"To combat this, it was decided that traditional Japanese 'wagashi' confections would be used instead, with 'mochi' eventually being settled on due to its firm reputation as a Japanese ingredient. In addition, the Wataboshi marshmallow was thick and bulky, making it difficult to blend with ice cream. As mochi can be wrapped much more thinly, it was undoubtedly the right choice for the job!"
Getting the Perfect Squishy Texture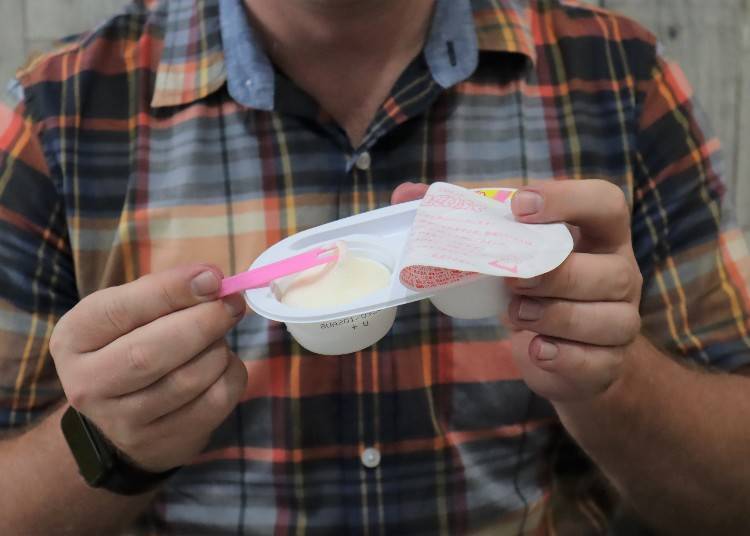 Was it difficult to wrap the mochi around the ice cream? How did you ensure the mochi remained soft and squishy?

"It was actually very challenging! Freezing mochi causes it to harden and is not generally recommended. However, being ice cream, it's only natural that the product would need to be frozen. To keep the mochi soft while in the freezer, we experimented with countless different rice flours from various regions, brands, and grain sizes until we uncovered the golden ratio."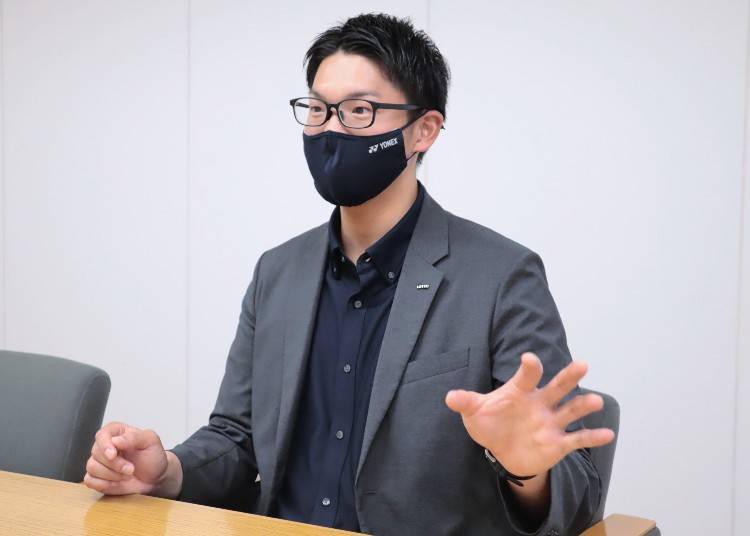 "One additional challenge was wrapping the ice cream in mochi. Generally, in order to wrap something in mochi, the temperature needs to be reasonably high. Of course, we couldn't do that with ice cream. Blending together two opposing ingredients, one that needs high temperatures and one that needs negative temperatures, while keeping their qualities intact, was a feat of tremendous trial and error. In the end, we created a special kind of ice cream that is more difficult to melt than regular ice cream."
Ice-Cream in Winter! How Yukimi Daifuku Kicked Off a New Food Culture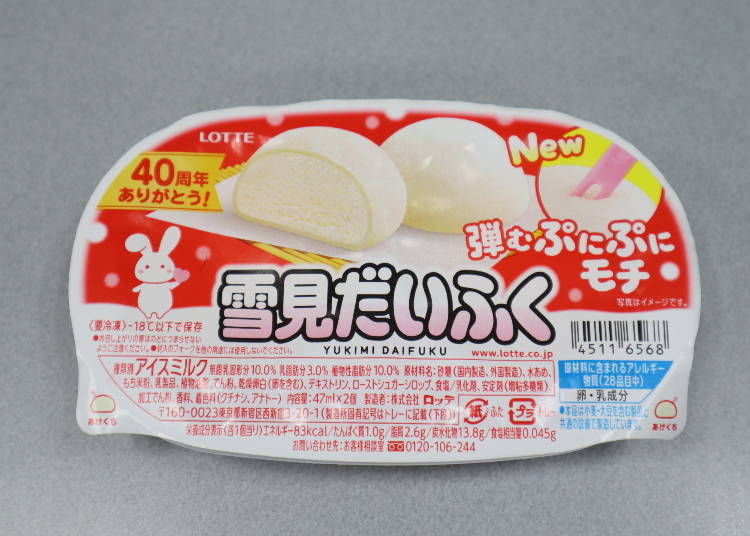 With 40 years of history, what elements of Yukimi Daifuku do you think kept it in favor for so long?

"I think there are several reasons why Yukimi Daifuku has become such a beloved product. In the past, we did a company survey and found out that over 90% of Japanese people were aware of Yukimi Daifuku. A big part of this was its inclusion in school lunches, making it a nostalgic treat for multiple generations with a reputation perhaps unmatched by any other ice cream in Japan."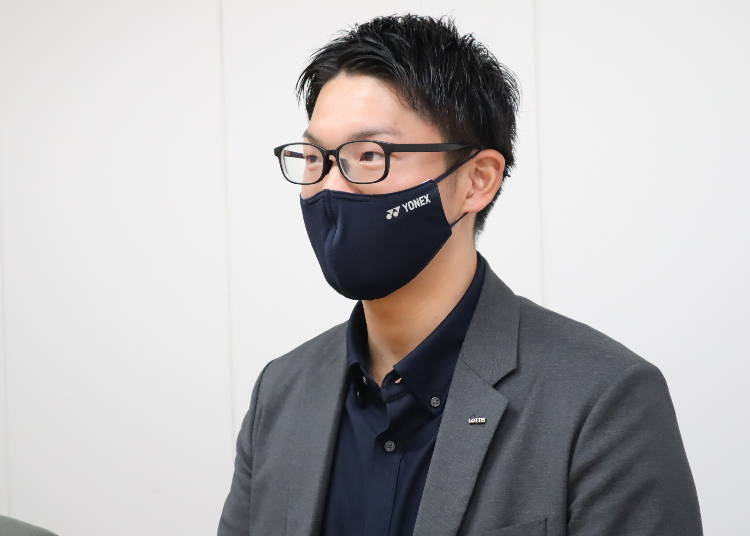 "However, I believe the main reason for its fame is its uniqueness. Many who were around at the time can still remember the impact it had when it first went on sale. A squishy ice cream wrapped in mochi had never been seen before, making it a true one-of-a-kind you just had to try."
"In addition, Yukimi Daifuku brought the culture of eating ice-cream in winter to Japan. In the past, ice cream was seen as a tasty way of cooling down during the summer heat. However, as more houses started to install heaters, we advertised the ice cream as a way to relish the charm of winter scenery whilst staying warm inside.

"We first launched Yukimi Daifuku in October, which is when most confectionery companies are winding down sales of new products. As many ice cream packages present cold, refreshing colors like blue, we instead purposely chose a warm red tone to further stand out from the crowd. We then named the product 'Yukimi Daifuku,' which means 'a daifuku (mochi-like sweet) to eat while watching the snow.'

"Because there were no rival products launched at the time, Yukimi Daifuku had an impact previously unseen in the Japanese ice-cream world, causing a deep impression that still remains today."
Original International Flavors Not Available in Japan!
What kind of developments into overseas markets are you undertaking?

"Several decades ago, we began exporting Yukimi Daifuku into Asia, where rice-based sweets were already popular. Nowadays, we sell to over 20 countries overseas. Since 2017, we've also started actively expanding into Western countries through cooperation with stores like Costco.

"I believe that the international market is yet to see an ice cream like Yukimi Daifuku, and it will continue to grow in popularity throughout the globe. The squishy texture and cute rounded shape will surely become a hit in due time!"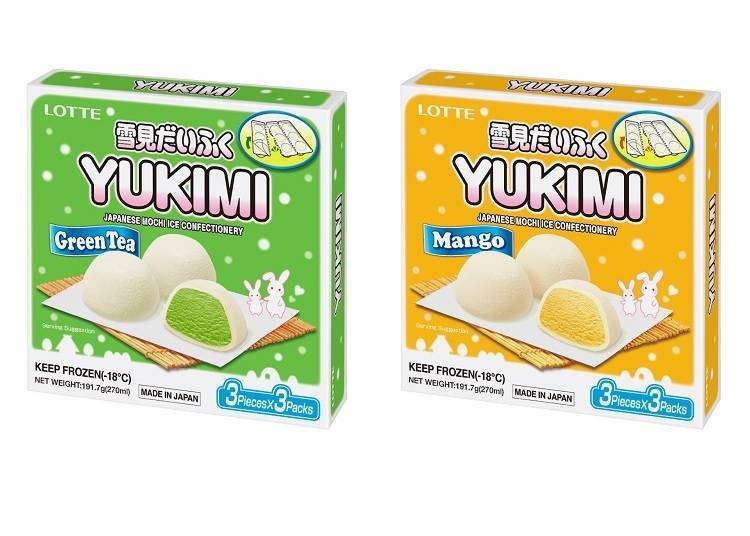 Photo: Lotte
Are there any limited-edition international flavors?

"Yes, there are currently 6 different kinds of Yukimi Daifuku not sold in Japan. For example, the mango Yukimi Daifuku, which was developed in Asia, is extremely popular. While mango combined with mochi likely wouldn't go over well in Japan, in many Asian countries, mango is a regularly eaten food, and a mango-flavored Yukimi Daifuku was a natural success.

"Costco has also started making original flavors, and there are original multi-packs of Yukimi Daifuku sold only overseas. The classic Japanese-style of two per pack has been sold overseas for two years and is doing particularly well in Asia."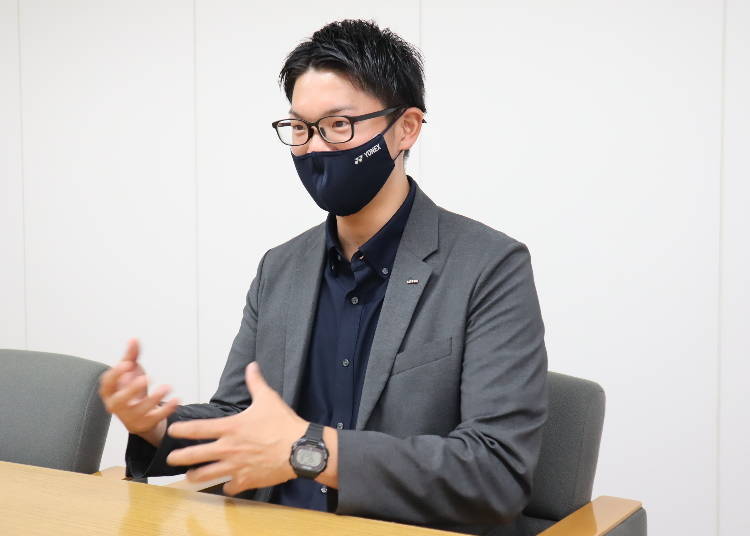 How has the reaction been overseas?

"While countries outside Japan prefer ice cream in large sizes, we've actually received a surprisingly good reaction from the small and humble Yukimi Daifuku. It's also currently trendy in many countries to limit sugar intake, start dieting, and generally look after your health, making a smaller-sized treat a great alternative."

"Seeing as mochi itself has a reputation as being healthy, Yukimi Daifuku is becoming established as a better alternative to conventional ice-creams. While we believed Yukimi Daifuku would be popular overseas due to its Japanese aesthetics and squishy texture, the health aspect was delightfully unexpected!"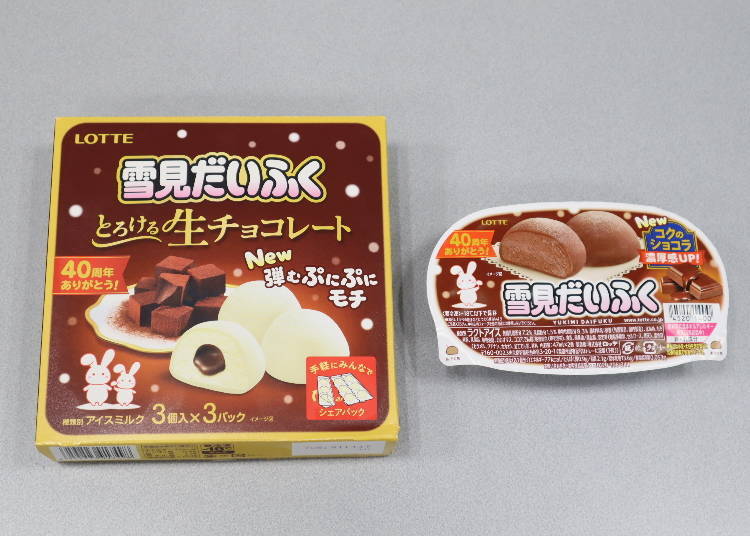 How do you decide on new flavors?

"The Yukimi Daifuku on sale throughout the year are the classic vanilla 2-pack and the mini-size 9-pack. In addition, there are several seasonal editions released throughout the year. In 2021, spring saw a cream cheese Yukimi Daifuku and summer a cream bun Yukimi Daifuku created in collaboration with the renowned Hattendo confectionery shop. This autumn and winter, customers can choose between a rich chocolate or soft raw chocolate limited-edition iteration."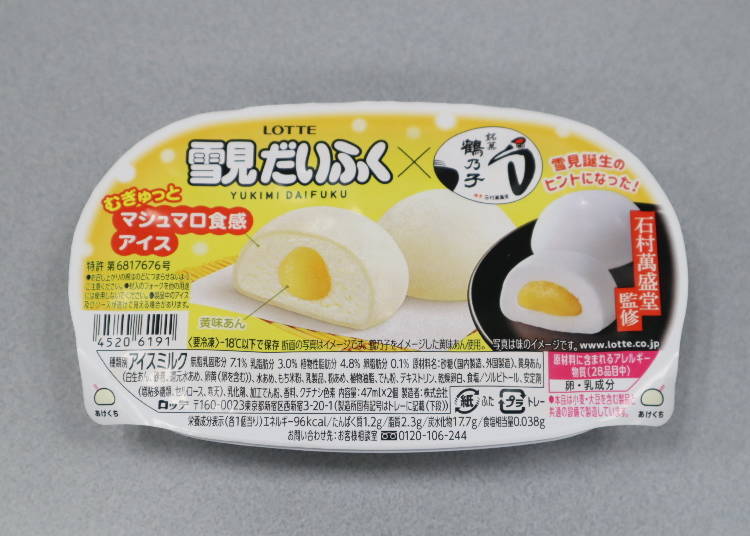 "In November, a special Yukimi Daifuku made with 'Tsurunoko,' a famous sweet in Hakata, Fukuoka, will be released in collaboration with the confectionery company Ishimura Manseido. In fact, Tsurunoko was a large part of the original inspiration behind Yukimi Daifuku, which is why they have agreed to help us celebrate its 40th anniversary. Through innovation and exciting collaborations, we believe that Yukimi Daifuku will continue to stay relevant throughout Japan and expand across the world.

"In Japan, companies need to constantly innovate and release new products to stay relevant. Within this competitive industry, products that remain unchanged yet popular are rare, making the success of Yukimi Daifuku a true anomaly that we're extremely thankful for. Despite this, we still plan to continue developing and releasing new kinds of Yukimi Daifuku for both domestic and international markets to ensure our customers are satisfied."
The New 40th Anniversary Yukimi Daifuku - What Has Changed?
Photo: Lotte
Can you tell us what has changed with the new Yukimi Daifuku?

"One of the most well-liked elements of Yukimi Daifuku is the springy and soft mochi outer layer. In fact, many customers have requested a softer, more mochi-like bite, which has led us to alter the recipe to increase the squishiness while preserving the softness. The name of this new Yukimi Daifuku is the 'Hazumu Punipuni Mochi' (Bouncy, Squishy Mochi). However, mochi is surprisingly delicate, and changing the mixture, temperature, and recipe even slightly can make it hard and impossible to stretch. Because of this, we had to go back to basics and revamp the entire Yukimi Daifuku recipe through hundreds of rigorous experiments."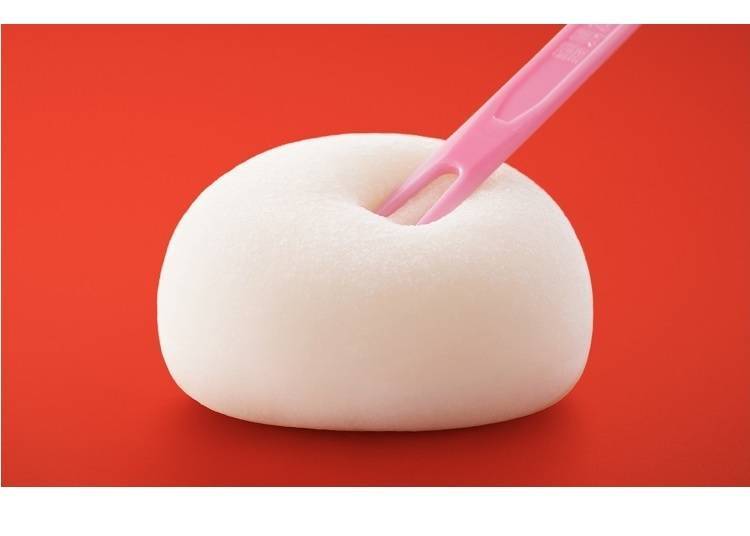 Photo: Lotte
"Truth be told, we have actually been slowly tweaking Yukimi Daifuku since its initial release in response to customer feedback. In 2020, the quality of the ice cream was enhanced to give it a deeper, richer flavor, ensuring that customer concerns were satisfied. However, with the timing of the 40th anniversary, we finally took the plunge and redesigned Yukimi Daifuku from scratch, giving it the satisfyingly squishy mouthfeel we've all been seeking."
A Yukimi Daifuku Recipe For Each of Japan's 47 Prefectures!
"With its plain color and simple flavor, Yukimi Daifuku is also great for pairing with all kinds of food. To help customers discover the full extent of Yukimi Daifuku's versatility, Lotte has created a Yukimi Daifuku recipe page on the official website, including the '47 Prefecture Recipes.' These recipes demonstrate how to best complement local ingredients and specialties with Yukimi Daifuku."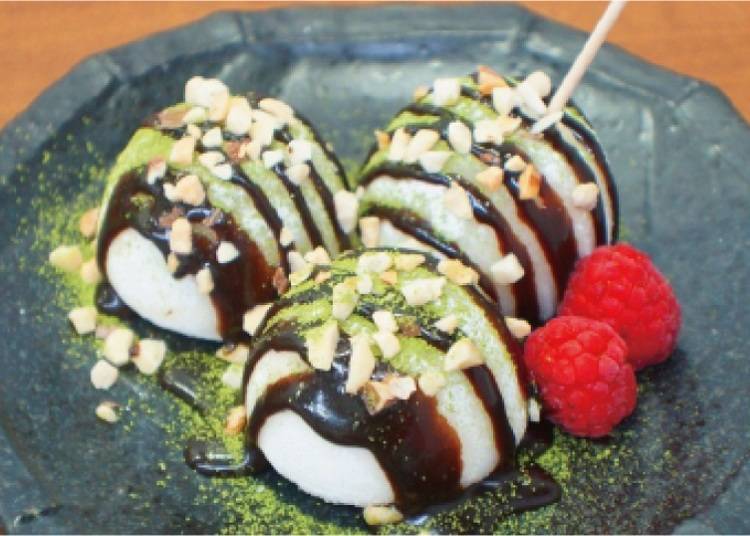 The Takoyaki Yukimi Daifuku from Osaka. Photo courtesy of Lotte Co., Ltd.
The Peanut Yukimi Burger from Chiba. Photo courtesy of Lotte Co., Ltd.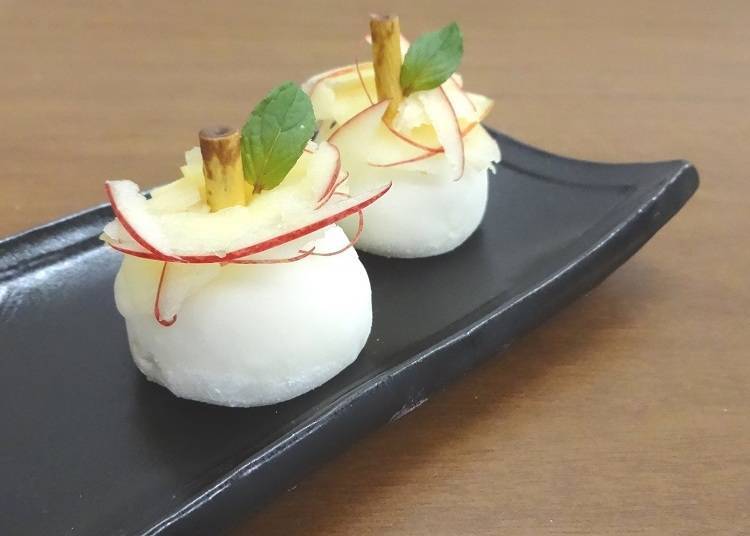 The Apple Yukimi from Aomori. Photo courtesy of Lotte Co., Ltd.
We Tried the Recommended Yukimi Toast!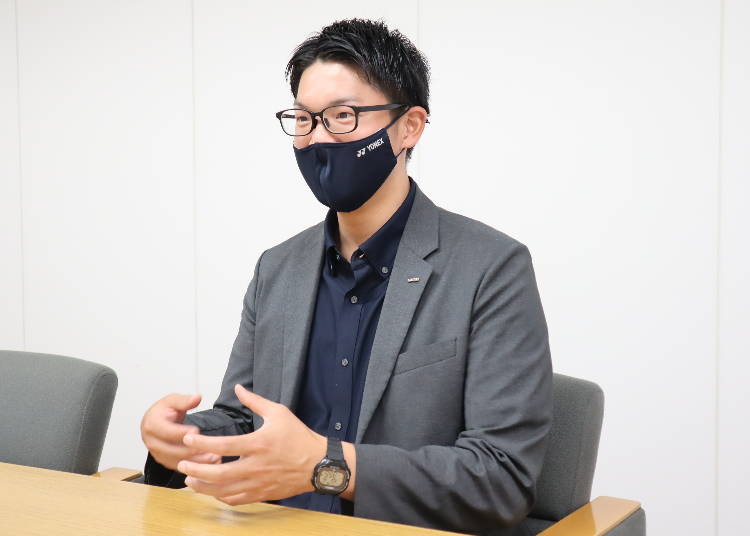 When asked for his personal favorite Yukimi Daifuku recipe, Otsuka recommended "Yukimi Toast."

"Salty and sweet, cold and warm, soft and moist, Yukimi Toast is packed with a variety of different tastes and textures to enjoy. I really hope this one, in particular, picks up and becomes a hit!"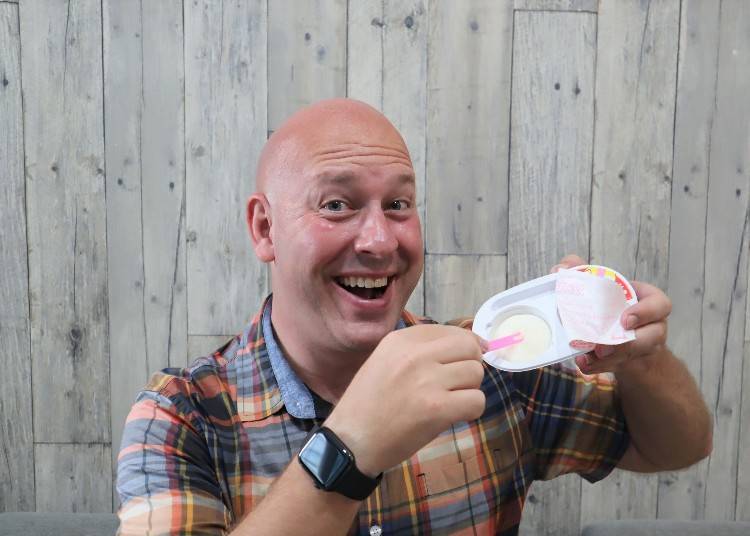 With such a passionate explanation, it's impossible to turn him down! Using the brand-new 40th anniversary Yukimi Daifuku, LIVE JAPAN's American editor Timothy gave it a try!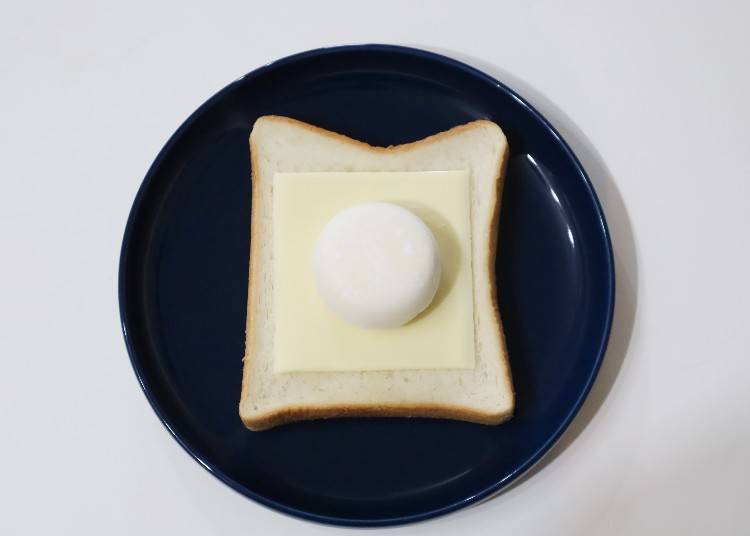 Thankfully, Yukimi Toast is really easy to make! Simply place a slice of cheese on bread with one Yukimi Daifuku on top. Toast it in a toaster oven until a slight golden brown color begins to emerge.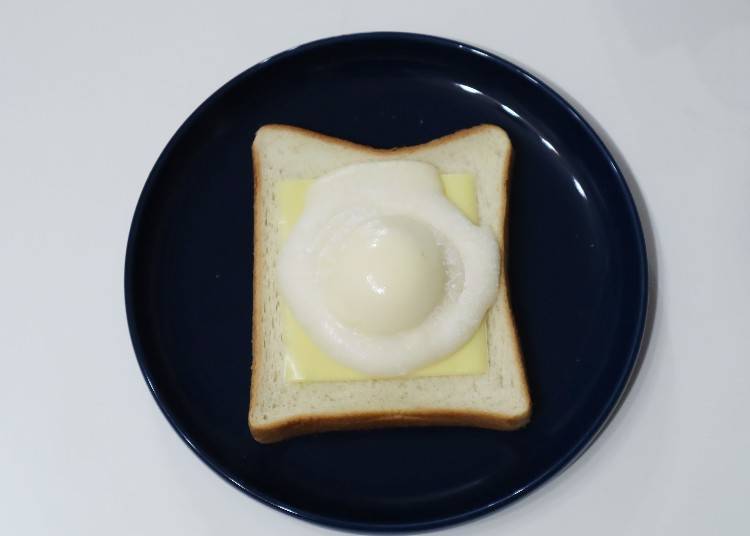 Once it's done, the Yukimi Daifuku will have partially melted across the toast, almost resembling a fried egg. It certainly looks good!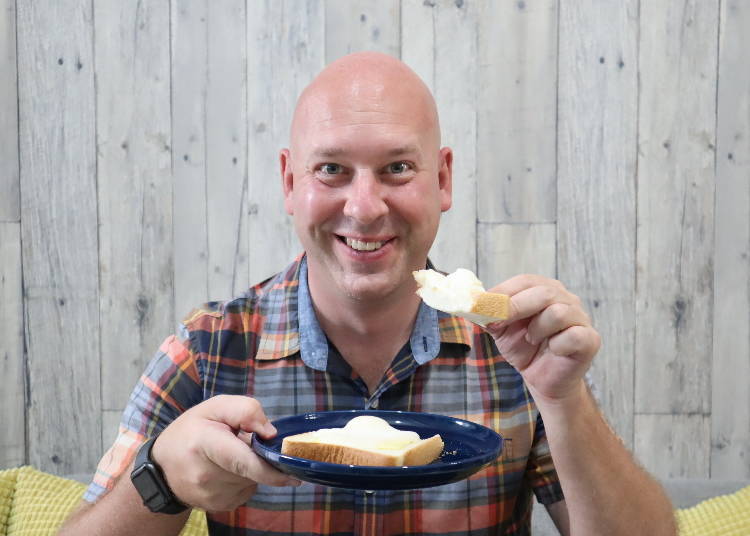 Let's give it a try! "Wow, I've never had anything like this before. It's sweet and luscious, and kind of reminds me of apple pie with cheese. I think it would be even better with a stronger and saltier cheese like cheddar. I think I'll try it again at home!" said Timothy.
The Brand New Yukimi Daifuku: Combining Nostalgia With Innovation!
For Japanese people, Yukimi Daifuku is a nostalgic, wholesome treat reminding one of simpler days. For those overseas, it embodies the ultimate taste of Japan, combining lavish sweetness with the super squishy bite of mochi.

While protecting this sacred flavor, Lotte has created an even more delicious and springy Yukimi Daifuku, sure to bring joy to all who try it. If you're yet to experience the heavenly flavor and addictive texture of Yukimi Daifuku, definitely add it to your next must-eat list for Japan!
Written by:
*This information is from the time of this article's publication.
*Prices and options mentioned are subject to change.
*Unless stated otherwise, all prices include tax.