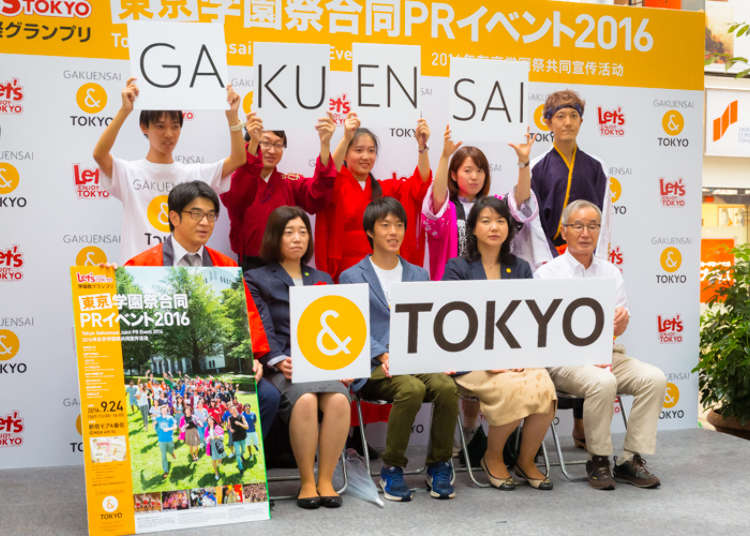 On the 24th of September, the street right outside the station's East Exit, as well as Kabukicho's Cinecity Square were occupied by tourists, locals, and a whole lot of students: it was Shinjuku's joint campus festival. We've visited this yearly favorite among Tokyoites at which various universities in and around Tokyo come together for a joint event, and are ready to report about the many charms and attractions of!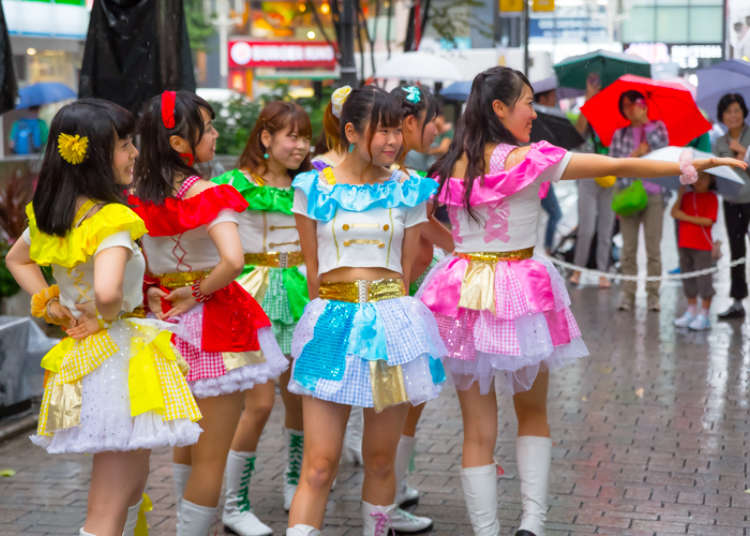 GAKUENSAI can be translated to "campus festival." In Japan, between October and November, various universities and junior colleges showcase the various extra-curricular activities of their students in campus festivals. Snack bars, scientific presentations, and even Miss and Mister contests are only some of the vivid events that take place, all organized by undergraduate student committees. Taking place on college campuses, university buildings, and even in the heart of towns and cities, all of these events do a wonderful job of highlight the characteristics of their institution and its location. These colorful venues aren't just visited by students but are also crowded with local residents and the universities' alumni.
GAKUENSAI in Shinjuku – Drawing in the Crowds!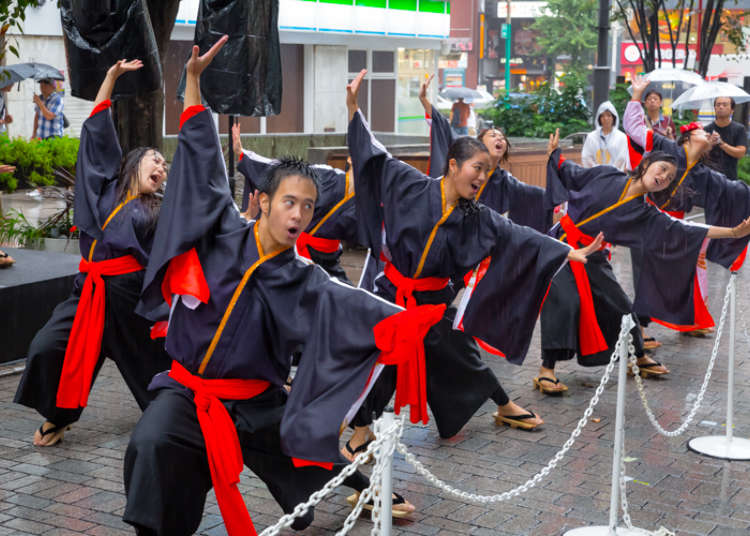 The joint GAKUENSAI event that we visited this time around is part of autumn's campus festival season. "We want you to feel the passion we have for our festival!" and "We want you to experience the charm of this festival!" were the motivations of the organizers, which comprised of six universities of the Tokyo metropolitan area. Every college was represented with different amazing events and shows, filling Shinjuku with a liveliness that was enjoyed by not only locals but also a lot of international tourists.
Making National and International Culture Experiences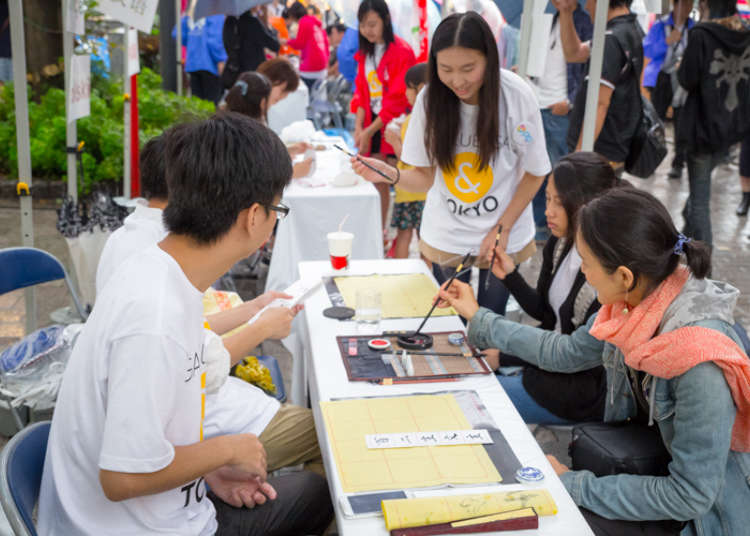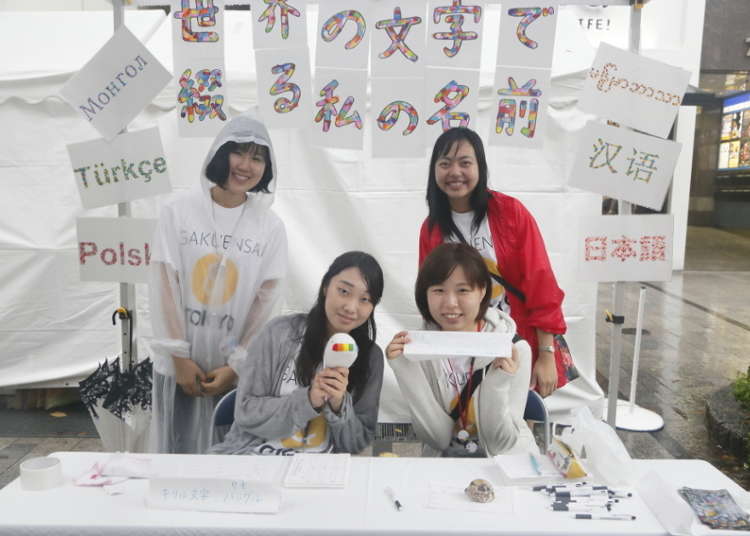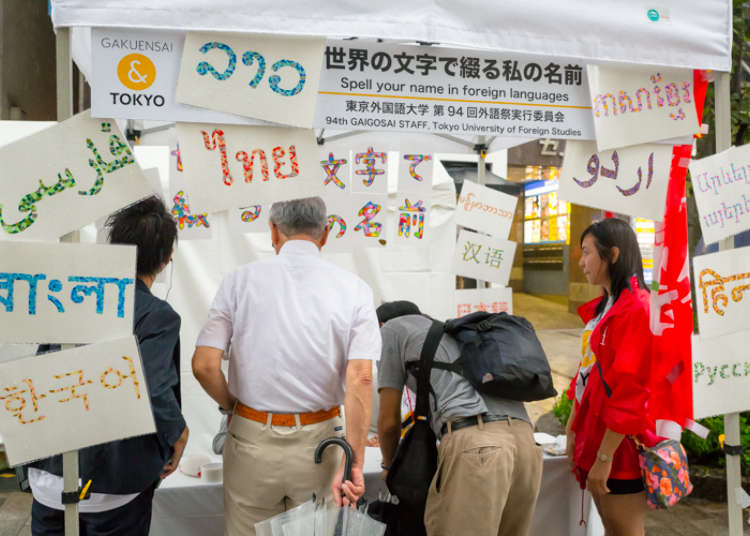 Among the many interesting encounters and experiences to be made was the "Portrait Booth" by the Joshibi University of Art and Design, where skilled art students drew free portraits for the visitors. Tokyo University of Science's "Experimental Classroom" stunned the audience and participants with all sorts of scientific experiments, while the Association of Chinese Students and Scholars in Japan provided a "Calligraphy Experience", letting people write their name in the ancient, traditional style of Chinese calligraphy. A total of seven different booths provided all sorts of entertainment!
Rina Sugiyama who presented Tokyo University of Foreign Studies' "My Name in the Letters of the World" project said: "A lot of people from all around Asia came to see us, such as Vietnam. It was a great opportunity for all kinds of communication, and I am extremely happy!"
Energetic Dances and Traditional Instruments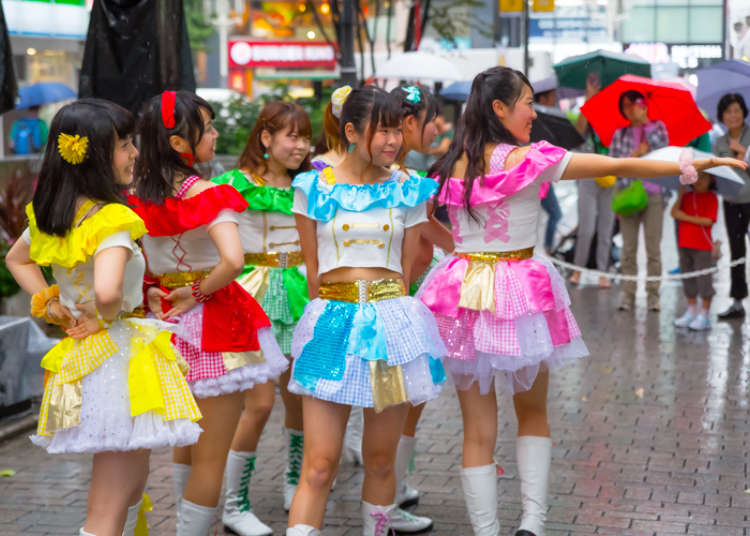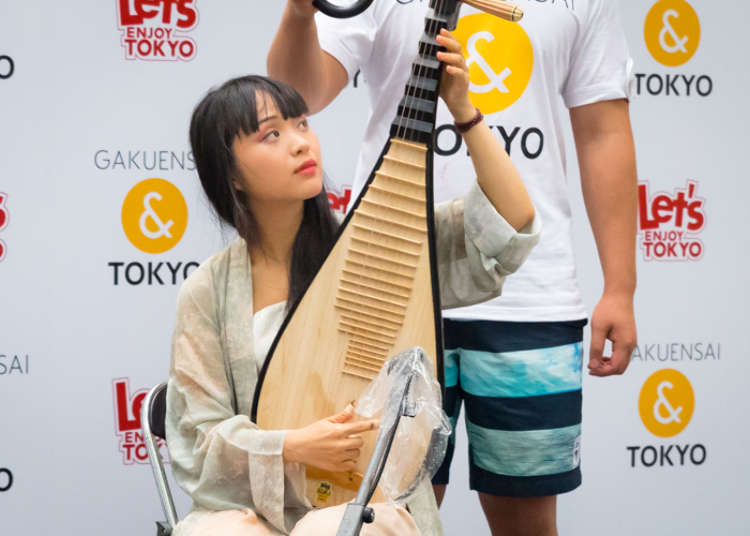 Besides the many workshops and experiences, the event's special stage took excellent care of everyone's visual and musical needs. Waseda University's dance circle, the Getappers – which is a play on words with geta, traditional wooden sandals – presented a vivid, rhythmical performance that can probably be called the Japanese version of tap dancing, and the copy dance group "SPH mellmuse" of Sophia University showcased their different dances. A "copy dance" is a group's own rendition of a famous idol group's choreography and isn't only fun to watch but also fun to try for yourself. On the more traditional side, the Association of Chinese Students and Scholars in Japan charmed the audience with biwa performances. The biwa is a type of flute that is often used in different storytelling performances, and its beautiful sounds wrapped Shinjuku in an elegant atmosphere.
GAKUENSAI Season has just begun!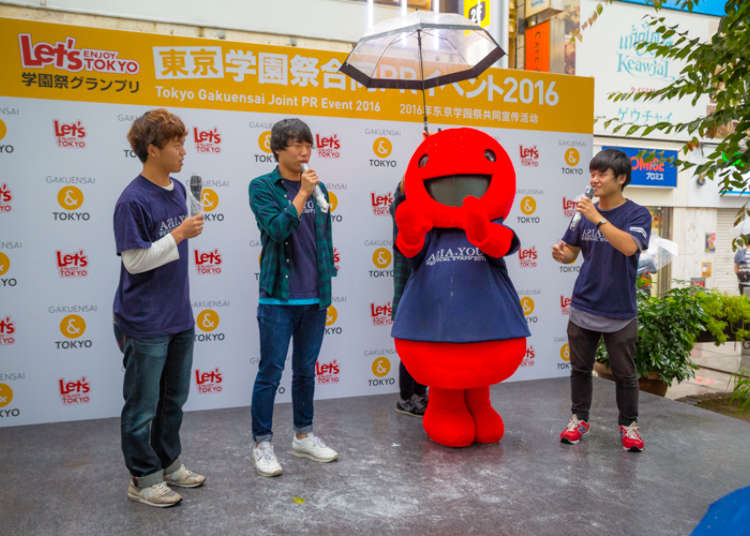 Between October and November, around sixty universities in the Tokyo metropolitan area host their very own campus festivals and there are all worth checking out! Not only can you get a glimpse of Japanese college life but they are also fantastic opportunities to get in direct contact with all kinds of people, to make different kinds of experiences, and to try out things you might have never done before!
・Aoyama Festival: Aoyama Gakuin University, Aoyama Campus - October 28th to 30th
・Waseda Festival: Waseda University, Waseda and Toyama Campus – November 5th to 6th
・Mita Festival: Keio University, Mita Campus – November 17th to 20th
・Komaba Festival: University of Tokyo, Komaba Campus – November 25th to 27th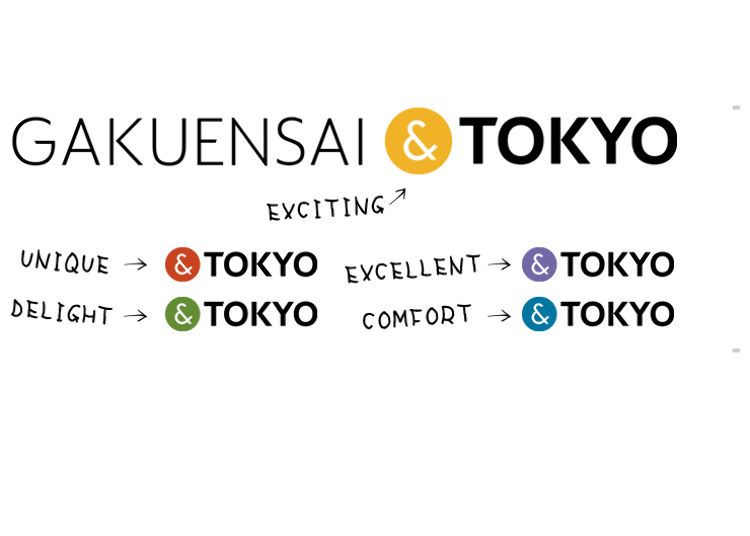 A lot of posters of this GAKUENSAI featured the logo &TOKYO – but what exactly does that mean? Having the goal of making Tokyo a beloved and international tourist destination by promoting and showcasing the various attractions in and around Tokyo, &TOKYO seeks to make the metropolis its very own brand, so to speak. The & symbol in the logo stands for "connection" – a red & represents the category "unique", while a light purple & stands for "excellent". There are five different &-categories in total.
As for the campus festivals, the connection between them and Tokyo is represented in their wonderful vividness and liveliness, having a huge impact on Tokyo and its people whenever they are held. This is why the "&" in the GAKUENSAI&TOKYO is yellow – it stands for "exciting."
*This information is from the time of this article's publication.
*Prices and options mentioned are subject to change.
*Unless stated otherwise, all prices include tax.