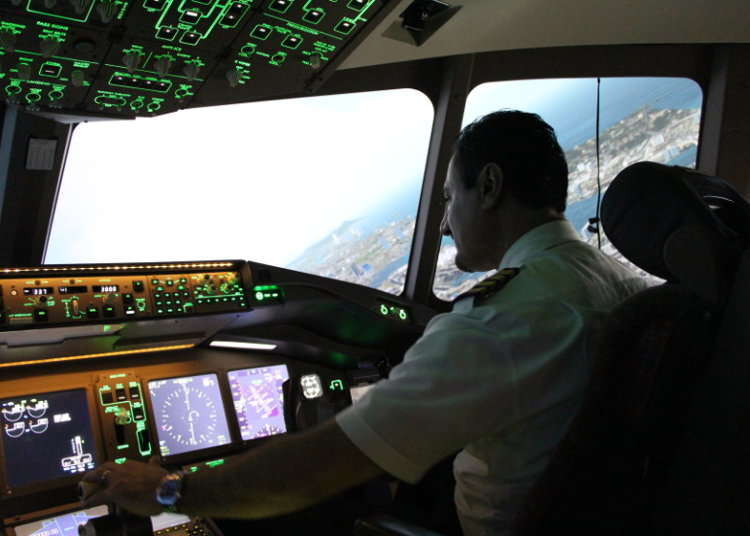 Have you always wanted to fly through the skies while controlling a jet? You now have the chance to make your dream a reality! Skyart JAPAN offers hyper-realistic flight simulation for everyone from beginners to professional pilots. Take a closer look at SkyArt's state of the art headquarters located in Shinagawa, Tokyo and see how I fared in the cockpit for my very own private lesson!
Meet Your Pilot: SkyArt's CEO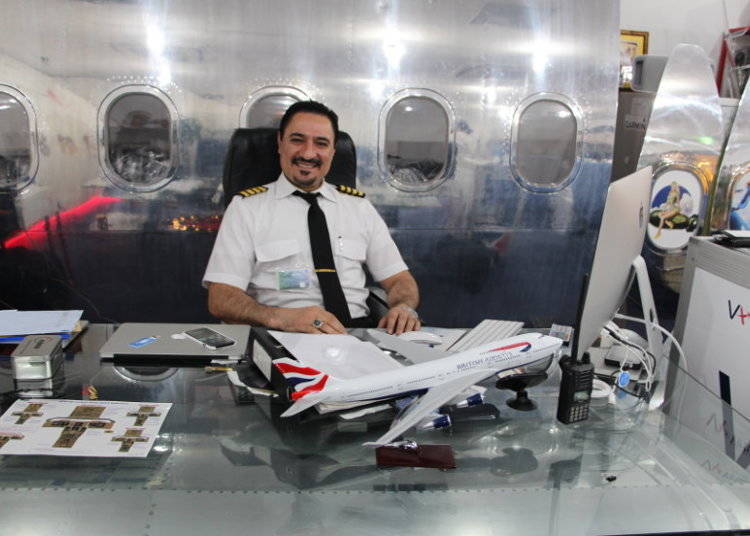 Now a 20 year resident of Tokyo, CEO and Chief Pilot Abdullah Arpa was originally from Turkey. Following his longtime dream of becoming a pilot led him to flight training school in Hawaii, a place which he still recalls fondly. He worked for over two decades as a commercial pilot. Having experienced flight simulators in the U.K., Captain Arpa wanted to bring the same opportunity to pilots and ordinary people in Tokyo. However, rather than simply imitating other companies, Arpa sought to innovate the business of flight simulation by offering a Pilot Shop, Interior Shop, and cabin mock-up that can be rented out for events, parties, filming space, and of course, as a training space for cabin crew. And as a trilingual speaker of English, Japanese, and Turkish, the Captain can easily provide both Japanese and foreign customers the flight experience they desire.

Arpa established SkyArt Japan in May 2016. He also remained active as a pilot, as well as working as a flight instructor for pilots in training.
Taking Flight with a Private Lesson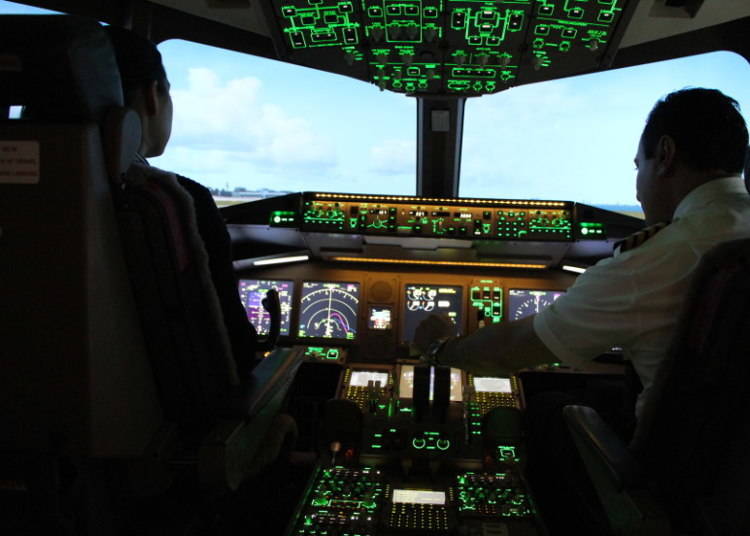 I was able to take a private lesson with Captain Arpa at SkyArt. The entire area looks and functions exactly like an actual cockpit! As someone with zero experience in flying, (other than being a passenger, of course) I hadn't the slightest idea of the functions of the hundreds of controls. As this was my first flight, I left most of the actual flying to the real pilot and enjoyed the ride as he explained the various controls. The wrap-around screen in front of me displayed a virtual airport runway. He guided the plane, taking off, and ascending into the virtual sky.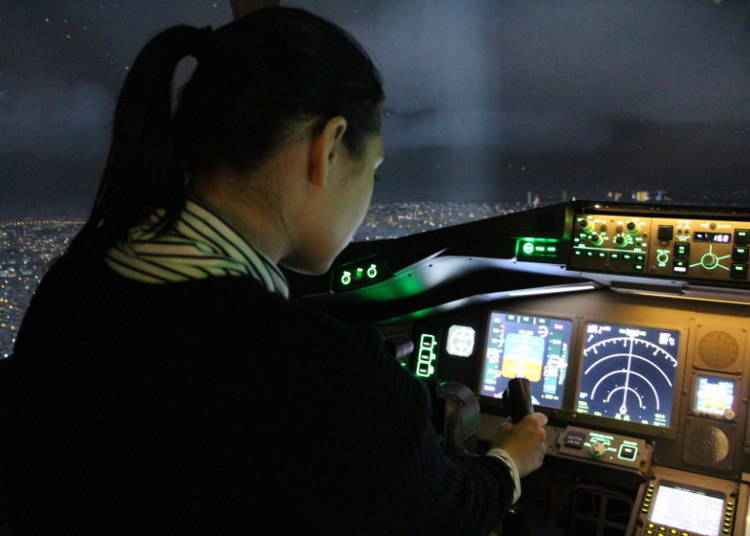 To my surprise, the simulator uses virtual replicas of real locations–including over 24,000 airports! With just a few pushes of a button, programming in the airport code, we were on a night flight into my home territory of Boston! In addition to being able to program the location and time of day, the pilot can also program various weather conditions. After flying through clear skies, Captain Arpa turned on the virtual rain. The incredible number of variations that can be controlled helps to make the experience even more realistic.
Hold Your Own Party in First Class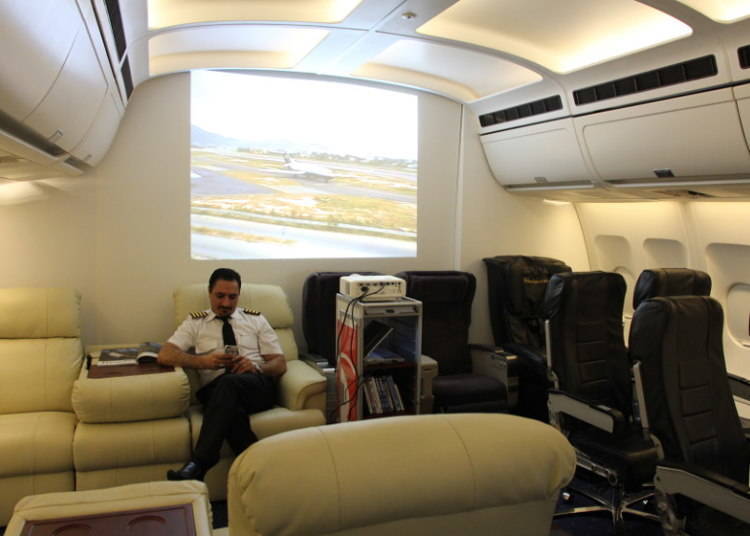 Aside from the flight simulator, SkyArt also offers the rare opportunity to hold a party on your own personal jet! Well, even if it isn't actually a jet, the first class cabin replica looks so much like the real thing, you'll forget you are actually in a building and not on a plane. With the Party Plan, people can rent out this entire model cabin area for their event of choice. If throwing a birthday bash on a plane sounds like your idea of the ultimate party, SkyArt can help make it happen. This feature is particularly appealing in Japan, where larger parties are typically held in locations such as restaurants or izakaya, rather than in the home. This authentic cabin mock-up of the Airbus 320 has also been used for movie and television filming, as well as for cabin attendant training.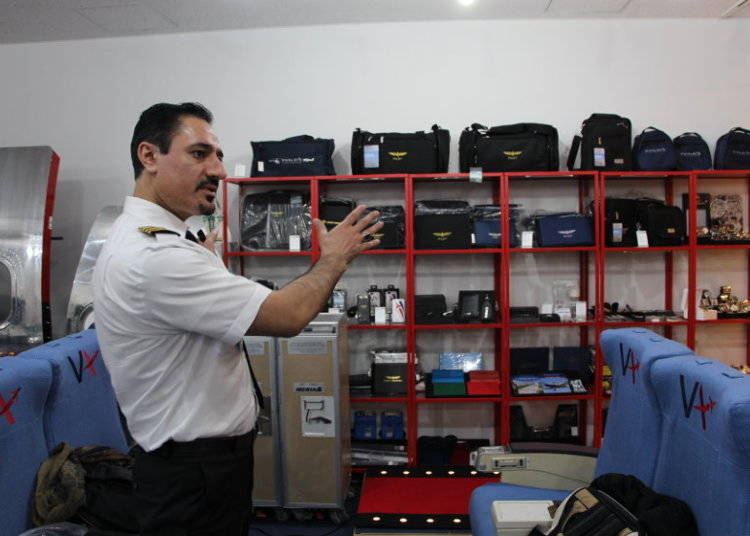 SkyArt is also home to a Pilot Shop that includes rare and luxury goods available for purchase. Some of the items that can be found are bags, plane tags, and even watches. In fact, many people visit the location just for this very shop.
There is also a large selection of custom designed aviation-themed furniture and accessories that can be used for the purpose of actual flight, or even in the home! This includes practical items such as aircraft seats and service trolleys, as well as creatively designed furniture that uses various aircraft pieces to make tables, desks, lamps and more. You can see quite a few of these at SkyArt, including a table made with an engine, and their reception desk made from an engine cowling.
Want to fly with SkyArt during your next trip to Tokyo?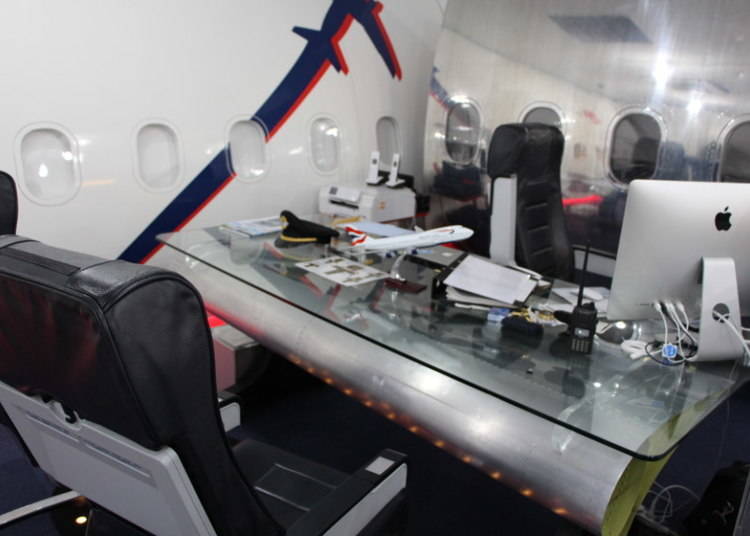 You don't have to be a pilot to try out the Boeing 737-800, Boeing 777-300 Flight Simulators. An experienced instructor will have you flying high in the virtual skies before you know it! Of course, seasoned professionals looking to practice will also get a lot out of SkyArt. Plans start at 11,000 yen for 30 minutes of a Boeing777 Flight Simulator Experience, with a maximum option of 10 hours for 190,000 yen. A Group Flight Experience will cost between 29,700 yen to 59,400 yen, depending on the number of people. There is also a special Fear of Flying Session for 20,500 yen, intended for people who want to try to overcome their anxieties related to flying. Whether you are a pro or someone who has always been curious about flying, SkyArt has plenty of state of the art programs designed for you!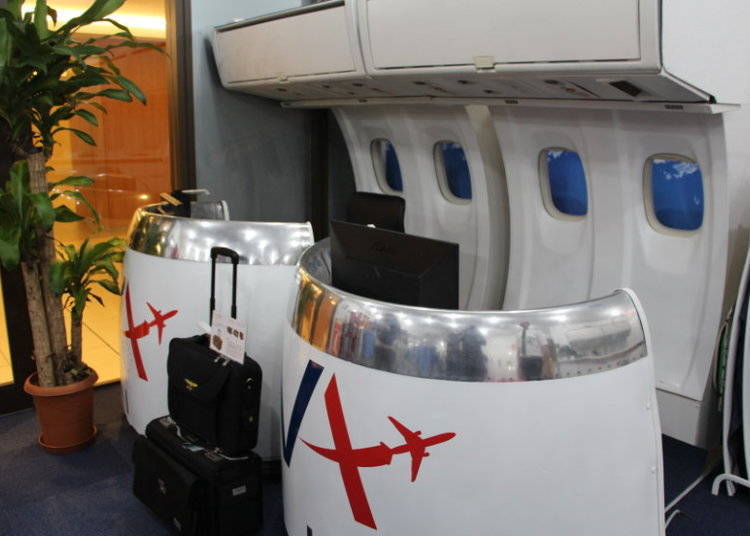 SKY ART JAPAN

Address

Garden city Gotenyama, Shinagawa 1F A-104, 6-7-29, Kitashinagawa, Shinagawa-ku, Tokyo, 141-0001


Nearest Station

Shinagawa Station (Tokaido Shinkansen Line / JR Tokaido Main Line / JR Yokosuka Line / JR Keihin-Tohoku Line / JR Yamanote Line / JR Ueno Tokyo Line / Keikyu Main Line)
10 minutes on foot


Phone Number

03-3440-6777
Written by: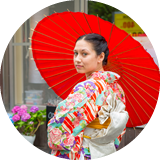 *This information is from the time of this article's publication.
*Prices and options mentioned are subject to change.
*Unless stated otherwise, all prices include tax.