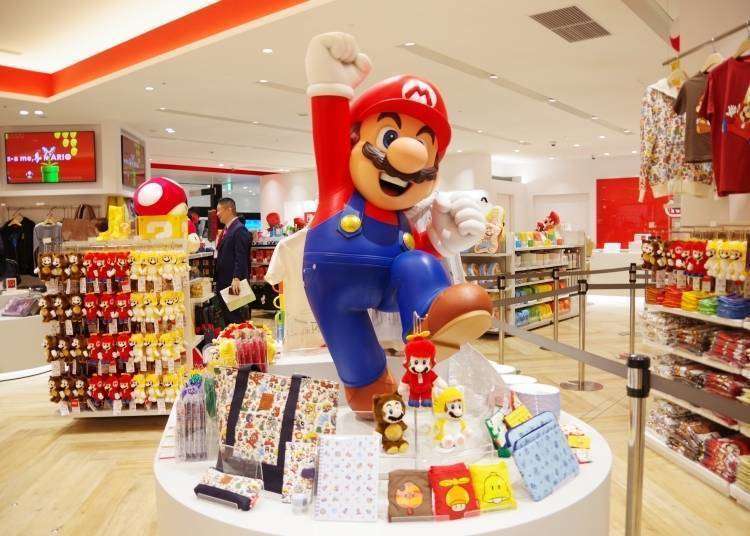 You likely know Tokyo's Shibuya as one of the city's fashion centrals. The town is currently undergoing a once-in-a-century large-scale redevelopment, where places of interest such as the Shibuya Scramble Crossing, Shibuya Parco, and Shibuya Fukuras (Tokyu Plaza Shibuya) being opened or renovated one after another in quick succession.

Even as Shibuya continues with its revitalization, there are more and more things to see and do with each passing day! This writer, who hails from Tokyo, has prepared a 1-day sample itinerary for tourists interested in checking out the latest and greatest in Shibuya. Instead of reiterating standard recommendations, the travel guide will focus on newly opened shops and tourist hotspots that are off the beaten path. Whether you're new to Shibuya or a regular visitor, it's time to discover or rediscover what the brand-new Shibuya has to offer nowadays!
8:30 a.m.: Setting off from the famous Hachiko Memorial Statue!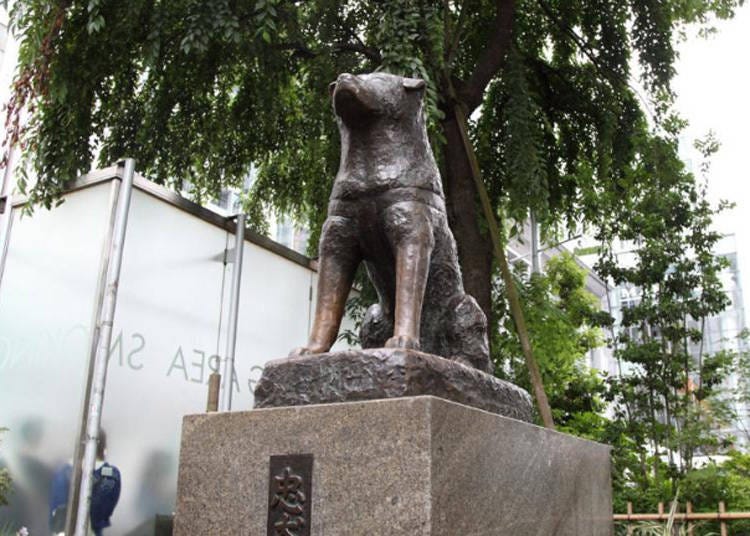 Our journey begins from the memorial statue of Hachiko. This loyal Akita faithfully waited for his owner at Shibuya Station with dogged devotion day after day, unaware that his owner had passed away suddenly. The statue was erected in honor of him in front of Shibuya Station in 1934 and nowadays serves as a meeting landmark for many.
Address

2-1, Dogenzaka, Shibuya-ku, Tokyo, 150-0043
View Map

Nearest Station

Shibuya Station (JR Shonan Shinjuku Line / JR Yamanote Line / JR Saikyo Line / Tokyo Metro Ginza Line / Tokyo Metro Hanzomon Line / Tokyo Metro Fukutoshin Line / Tokyu Toyoko Line / Tokyu Den-en-toshi Line / Keio Inokashira Line)


Phone Number

03-3462-8311
9:00 a.m.: Fine breakfasting at Hotel Koe Tokyo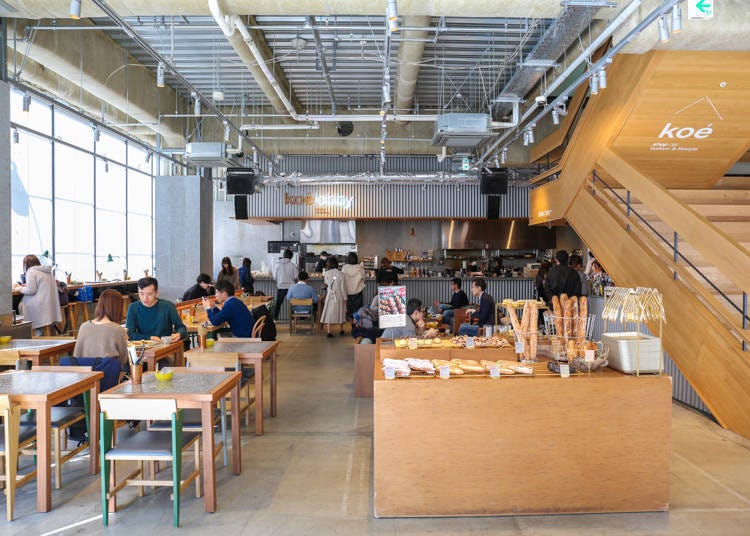 About a 10-minute walk from Shibuya Station is Hotel Koe Tokyo, a commercial complex with a hotel, retail shops, and eateries all rolled into one neat package. On the first floor of this building is a bakery and restaurant by the name of Koe Lobby, where all-you-can-eat breakfast bread is served from 7:00 a.m. to 11:00 a.m. daily.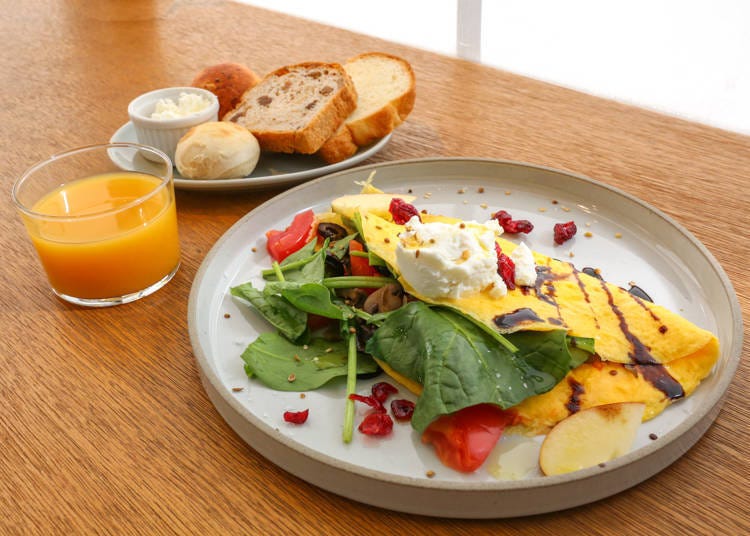 The buffet contains 10 types of bread items, including breakfast favorites like thick toast and English muffins. For mains, snazzy-looking platters like the "Ricotta Cheese and Mushroom Omelet (Main A / 1,300 yen, tax excluded)" are available to fill your stomach to the brim before you set off for a day of productive sightseeing.
koe lobby(コエロビー)

Address

1F Hotel Koe Tokyo, 3-7 Udagawa-cho, Shibuya-ku, Tokyo-to

Nearest Station

5-minute walk from Shibuya Station


Phone Number

03-6712-7251

Closed: Open daily
Hours: 7:30 a.m. – 11:00 p.m. (last order 10:30 p.m.) *Breakfast 7:30 a.m. – 11:00 a.m. (last order 10:30 a.m.)
10:00 a.m.: Shopping for exclusive items at Nintendo Tokyo in Shibuya Parco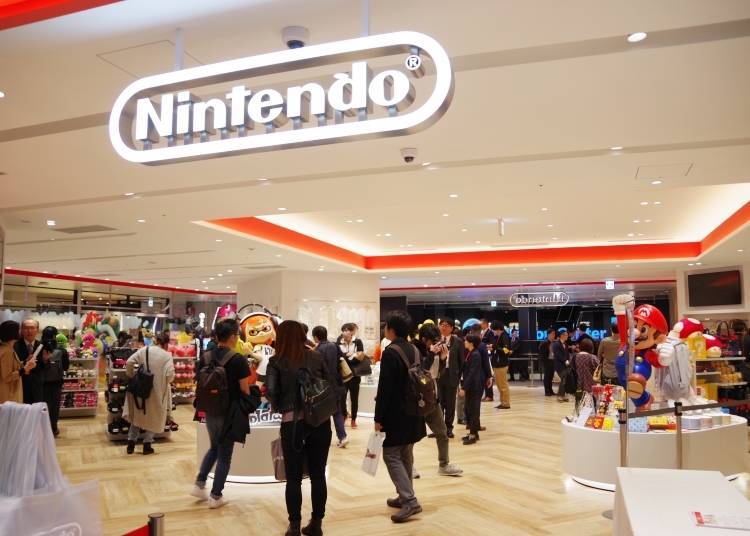 Located just opposite Hotel Koe Tokyo is Shibuya Parco, a shopping center that was recently renovated in November 2019. This is also where Nintendo Tokyo, the very first official Nintendo store in Japan can be found. The queue to get inside can get pretty long once it starts forming, so try to be there early to avoid the crowd - right when it opens if possible!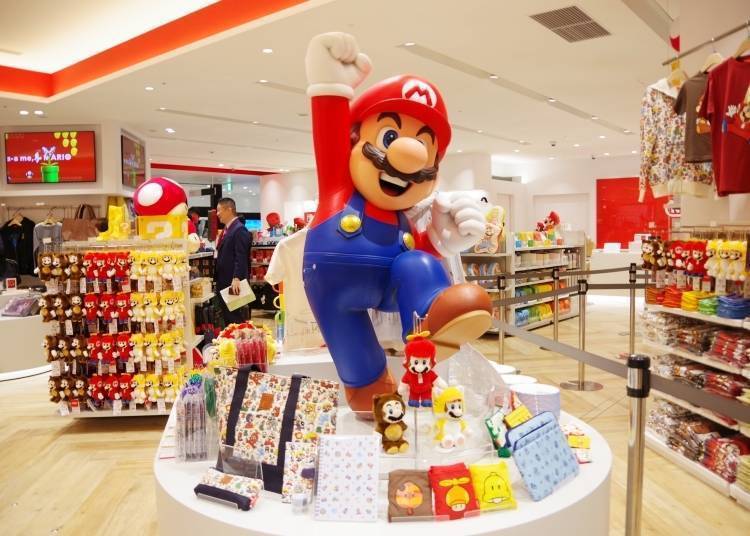 Once inside, you'll be able to find and purchase merchandise of popular characters from Nintendo games such as Super Mario, Legend of Zelda, Splatoon, and Kirby's Dream Land. Many items sold here are exclusive to this shop only, so get them before they're gone! There are also booths where you can demo the latest Nintendo games, something you should definitely try if you have some time on hand, perhaps while waiting for others to complete their purchases.

Bonus for game lovers: Right on the same floor are shops like Pokemon Center Shibuya and Capcom Store Japan that feature even more goods for fans of Japanese pop culture and video games to enjoy!
渋谷PARCO

Address

15-1, Udagawa-cho, Shibuya-ku, Tokyo-to

Nearest Station

5-minute walk from Shibuya Station on the JR Lines


Phone Number

03-3464-5111

Hours: Shopping 10:00 a.m. – 9:00 p.m.; Food and drinks 11:00 a.m. – 11:30 p.m.
12 noon: Council of war at tourist information center Shibuya-san to determine next course of sightseeing action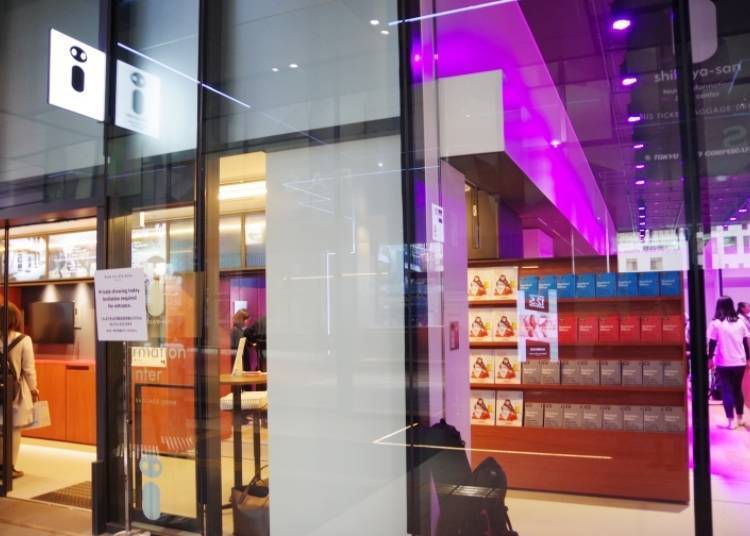 It's time to leave Shibuya Parco and start making our way towards a tourist information center called Shibuya-san that's located on the first floor of Tokyu Plaza Shibuya, another commercial complex. The place was renovated and reopened in December 2019.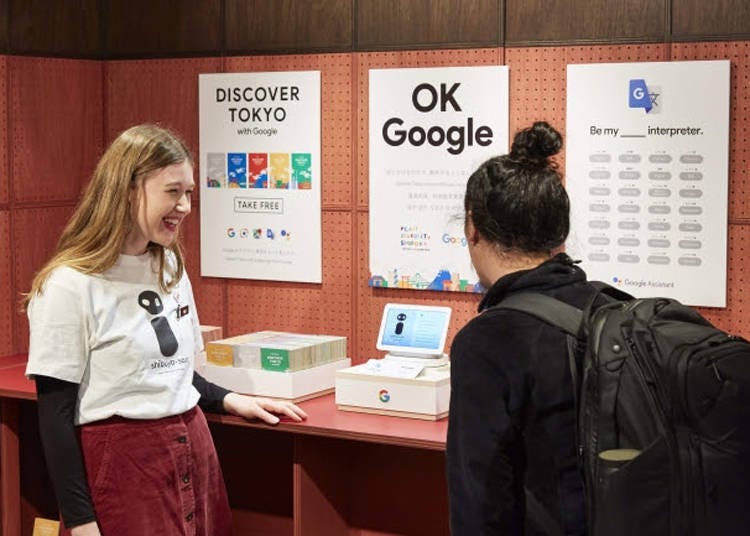 The information center employs foreigner staff who have been trained to recommend places of interest to tourists from an international perspective. Since January 2020, the center has also equipped itself with a Google Nest Hub smart speaker with an interactive touch display that can handle simultaneous interpretation between up to 27 different languages!

So don't be shy and ask away at this information center! Whether you want to know what the best souvenir to get for family back home is or where best to spend the night in Shibuya, you'll be sure to get some insightful replies.

Speaking of nights, the center holds a Free Shibuya Walking Tour every night that takes participants sightseeing through the streets of Shibuya. Let the information center staff know that you're interested in this tour to obtain more information. *Due to the novel coronavirus, the tour is currently temporarily suspended (as of April 2020).
1:30 p.m.: Taking a commemorative photo with digital Hachiko at Tokyu Plaza Shibuya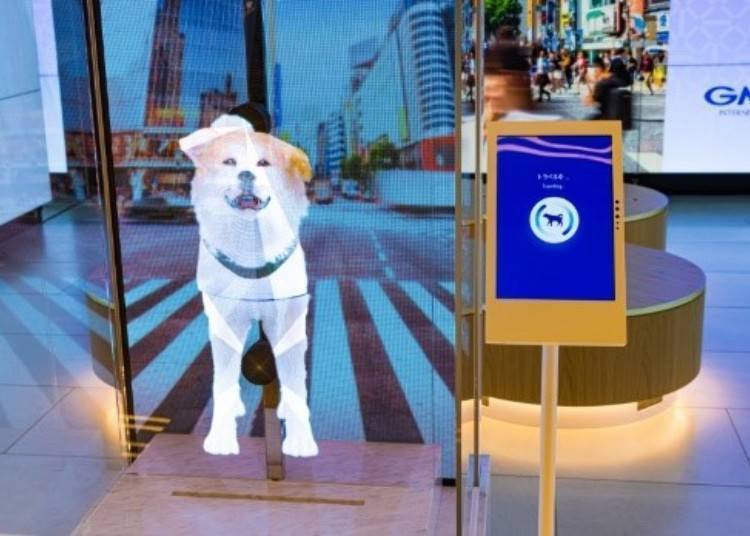 Walk out of the information center and look for the latest tourist hotspot in Shibuya on the same floor: Digital Hachiko. Using hologram display technology, this interesting place has succeeded in bringing Hachiko to life digitally, and visitors can see him moving about freely in the area, running and sitting as he pleases!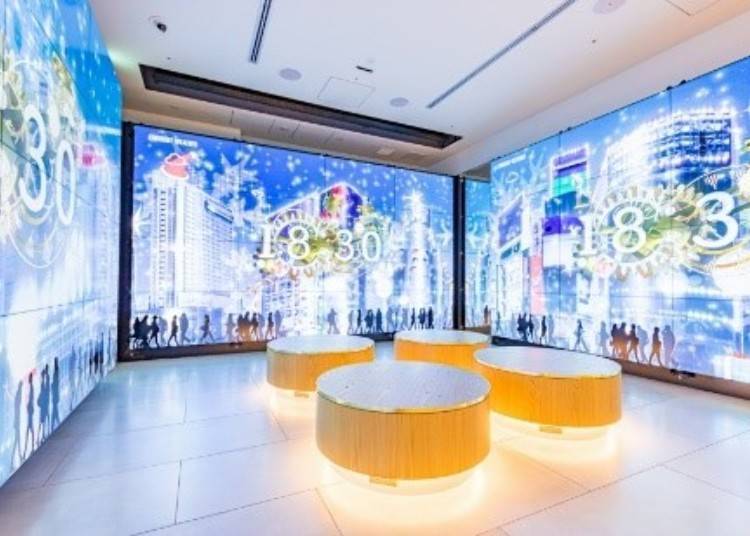 By using a special tablet, visitors can also send Hachiko around the world on a journey to their favorite country out of seven available. Although the memorial statue of Hachiko in front of Shibuya Station is very well known, Digital Hachiko has yet to achieve the same level of recognition, so grab this chance and take a commemorative shot here to tell all your friends about it!
Tokyu Plaza Shibuya (inside Shibuya Fukuras)

東急プラザ渋谷(渋谷フクラス内)

Address

1-2-3, Dogenzaka, Shibuya-ku, Tokyo-to

Nearest Station

1-minute walk from South Gate's West Exit of Shibuya Station on the JR Lines

1 p.m.: Enjoying affordable authentic sushi at Genki Sushi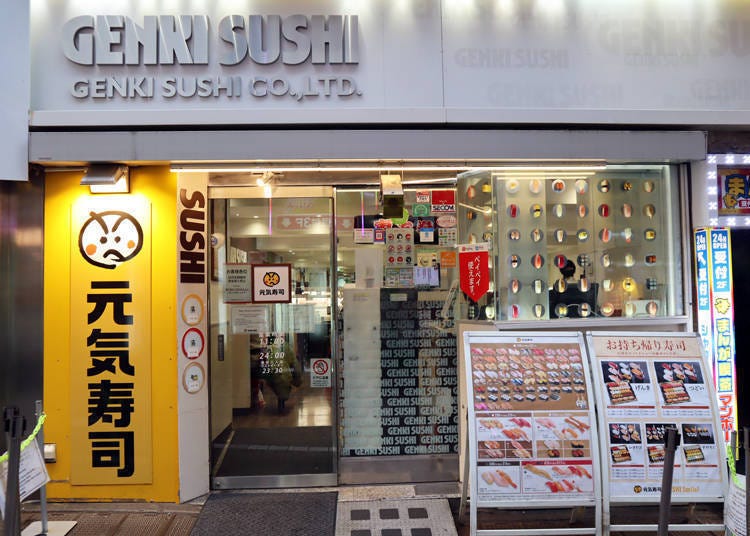 For lunch, head down to the conveyor belt sushi store at Center-Gai called Genki Sushi. The queue here is always pretty long, but it moves very quickly, so don't hesitate to join the queue even if there is one.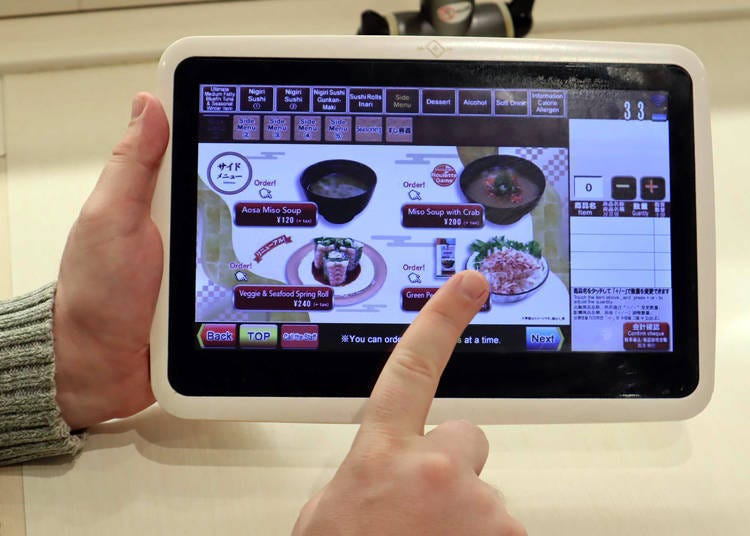 Order your food from the multi-language touch panel menu and wait for the sushi to be delivered to you on rails instead of picking them off the belt. This makes the entire experience more hygienic as well!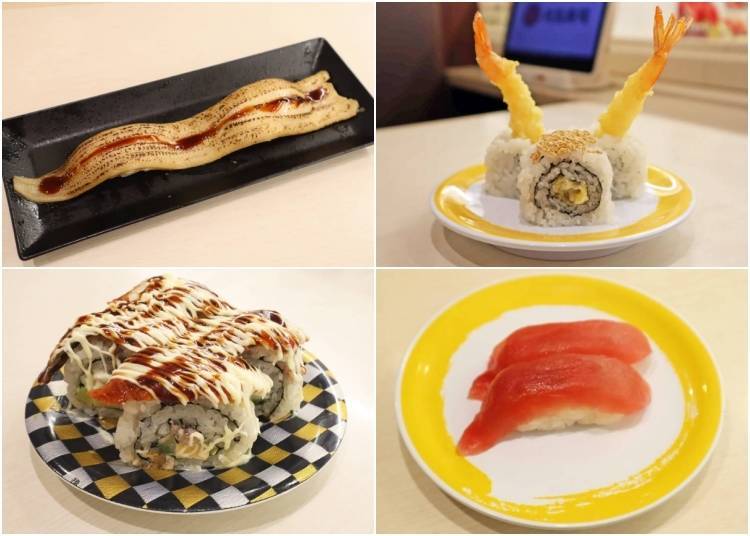 The Shibuya branch of Genki Sushi has exclusive dishes like "Unagi Roll (340 yen, tax excluded)" in addition to regular favorites like "Ippon Anago (470 yen, tax excluded) and "Ebiten Maki (120 yen, tax excluded)". All the food offered here taste as good as they look!
元気寿司 渋谷店

Address

1F Leisure Plaza Bldg., 24-8 Udagawa-cho, Shibuya-ku, Tokyo-to

Phone Number

03-3461-1281

Hours: Weekdays 11:00 a.m. – 12 midnight (last order 11:30 p.m.); Weekends and holidays 10:30 a.m. – 12 midnight (last order 11:30 p.m.)
3 p.m.: More shopping for unique souvenirs at Village Vanguard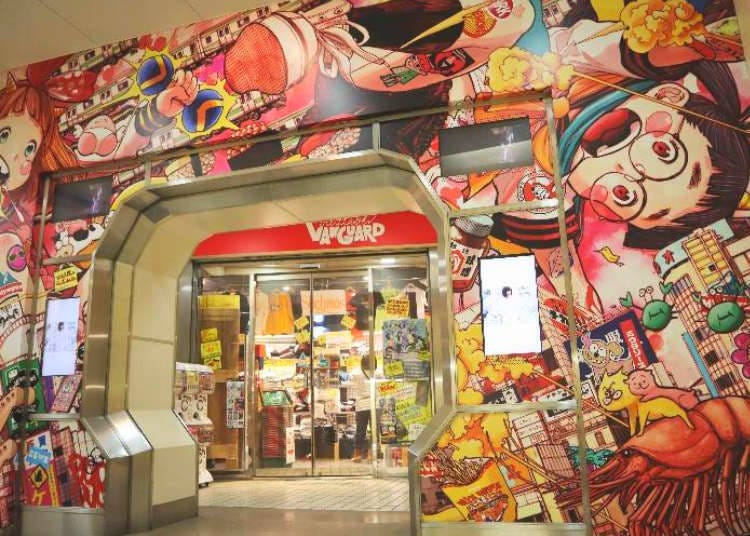 Center-Gai and Shibuya 109 are where most people go to in Shibuya for their shopping needs, but did you know there are some attractive shopping options underground as well? Village Vanguard Shibuya is one such general store, and it's directly connected to Shibuya Station for unparalleled access.

Basement one of the shop is where you can find general items like apparel, foodstuff, and character goods. Basement two is a more specialized area that deals with stationery and goods related to Japanese subculture like idol celebrities and anime.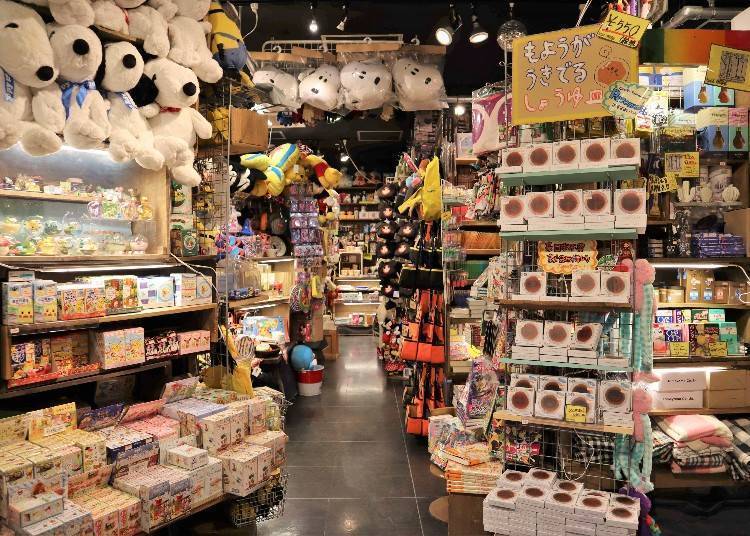 As you can see, the place is neatly packed with products from floor to ceiling, one of Village Vanguard's distinct features. None of the items here are tailored for tourists, as the shop is mainly patronized by locals. That's actually a good thing, as it means you'll be able to buy interesting and unique souvenirs that are as Japanese as they come!
Villege Vanguard

Address

B1F/B2F Shibuya Daiichi Kangin Kyodo Bldg., 23-3 Udagawa-cho, Shibuya-ku, Tokyo-to

Phone Number

03-6416-5641

Hours: 10:00 a.m. – 11:00 p.m.
Closed: Not fixed
4:30 p.m.: Checking out the all-new Mog Mog Stand while in Shibuya 109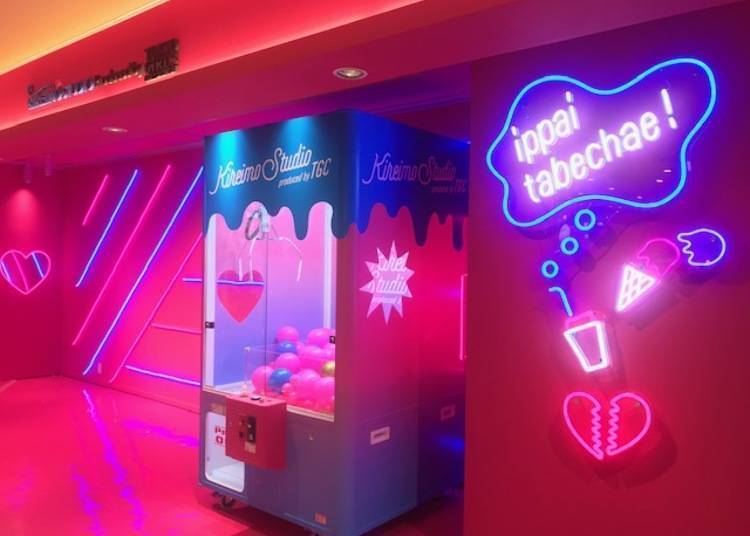 Of course, visiting Shibuya 109 is probably on your list of things to do here, so we'll be heading there next. The building's reputation as a fashion center is indeed well-known, but we're here to check out the latest talk of the town, a food and drink area located in basement two called Mog Mog Stand.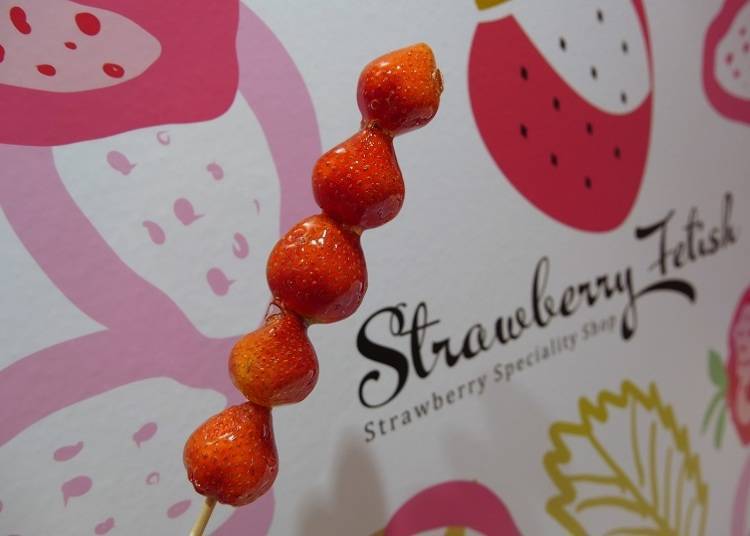 Mog Mog Stand opened in 2019 with 10 snack stores selling finger food that can be bought to eat as you walk. Many of the dessert sold here, such as strawberry snacks, parfait, and gelato are so pretty, they're almost guaranteed to cause a stir on social media. Definitely try one or two of the food items here if you're ever feeling peckish halfway through your Shibuya 109 shopping trip!
3 New Must-Visit Gourmet Shops in Shibuya, Including the Jazz Bar -amber- that Opens Past Midnight!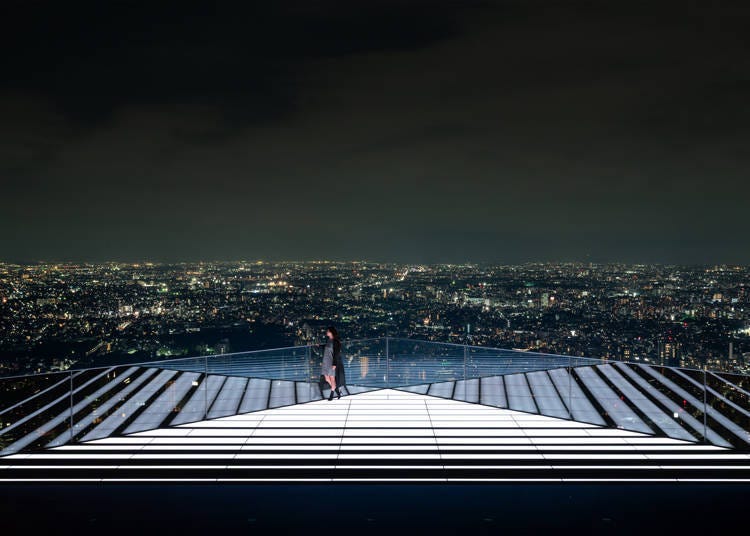 (提供:渋谷駅街区共同ビル事業者)
Shibuya Scramble Square is a 47-floor tall massive commercial complex that opened in 2019. Towering at a height of about 230 meters (750 feet), the building is the tallest skyscraper in the area. On the 45th and 46th floors of the building is Shibuya Sky, a viewing deck that offers a breathtaking panoramic view of Tokyo from all angles!

Furthermore, the building's rooftop is the largest observatory space in Japan. The sense of openness here is indescribable. This is the perfect place to end your day's trip and review all the sightseeing and shopping you've done while admiring Tokyo's nightscape at the same time.

Since Shibuya Scramble Square has plenty of restaurants serving local delights like shabu-shabu hotpot, okonomiyaki (pan-fried batter), and udon noodles, settling your dinner here with a shop serving food that appeals to your palate will be a practical choice.
渋谷スクランブルスクエア

Address

2-24-12 Shibuya-ku, Tokyo-to

Nearest Station

Directly connected to Shibuya Station on the JR Lines and Metro

Being able to spend an entire day in just one town without getting bored is a testament to the countless number of unique and appealing things available in Shibuya. Don't scratch out this town from your list just because it's undergoing heavy redevelopment! Time will fly by so quickly when you're here because you'll just never run out of things to see and do for the day!

Written by Ran Tanaka. English translation by Huimin Pan.
*This information is from the time of this article's publication.
*Prices and options mentioned are subject to change.
*Unless stated otherwise, all prices include tax.
Limited time offer: 10% discount coupons available now!