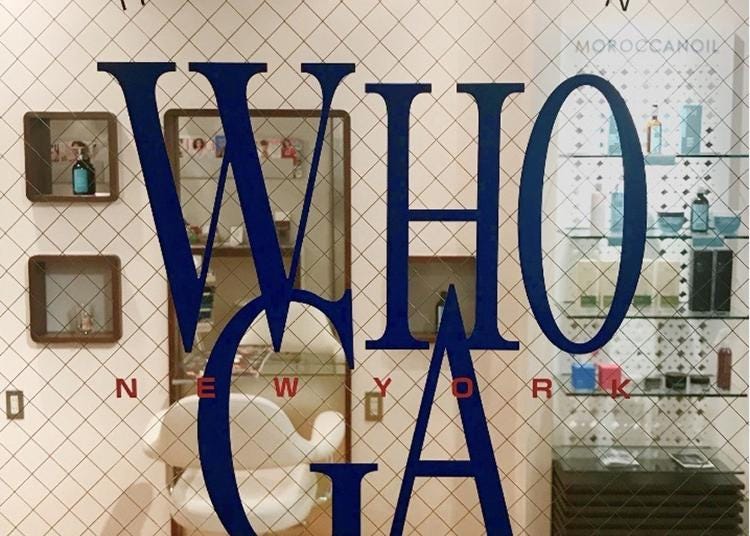 These are the top recommendations for Roppongi, with travel tips and more, according to LIVE JAPAN, a top-class travel website for visitors to Japan. Our ranking is based on the most popular pages viewed by foreign visitors in a given category.

For instance, ITAMAE SUSHI Akasakaten, TOKYO ONE PIECE TOWER, Hie Shrine and other related spots will be listed. Be sure to check them out during your visit to Roppongi!
1.ITAMAE SUSHI Akasakaten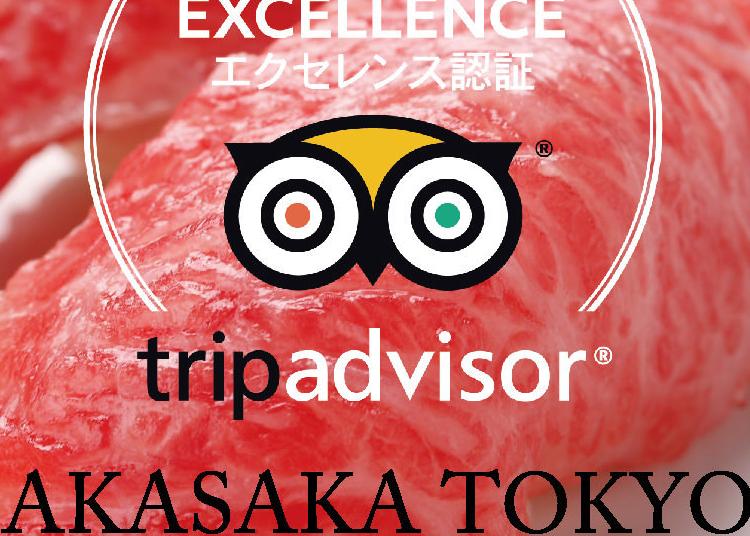 【AKASAKA】Itamae Sushi Akasaka has a modern Japanese-style interior highlighted with wood and glass accents, lending a feeling of an upscale New York eatery. The restaurant features a huge glass wine cellar, a VIP private room for up to 10 people, a sunken kotatsu dining room for up to 20 people and a sushi counter on both the first and second floors. It is open until 5am on weekdays, allowing diners to enjoy sushi into the wee hours. Itamae Sushi operates 10 branches in Japan and more than 60 overseas. The chefs of each branch carefully select the farm-fresh ingredients directly from Tsukiji and fish markets across Japan. Their blue-fin tuna is a point of pride at Itamae and is as good as that found at the highest-end restaurants in Japan and they are proud to have won the first-of-the-year tuna auction four years in a row. Itamae Sushi has lunch sets ranging from 980 - and dinner courses for between 3,000 - 5,000. They also offer an all-you-can-drink menu from 1,500. Sushi dishes (one piece of sushi) start from 98, variety kinds of a la carte menu from 680. Itamae Sushi offers high-quality sushi in a foreigner-friendly atmosphere and their helpful chefs can recommend wine, champagne, sake and shochu to enhance your experience.
板前寿司 赤坂店

Address

1-2F,3-8-17, Akasaka, Minato-ku, Tokyo, 107-6052


Nearest Station

Akasaka-Mitsuke Station (Tokyo Metro Ginza Line / Tokyo Metro Marunouchi Line)


Phone Number

03-6659-7288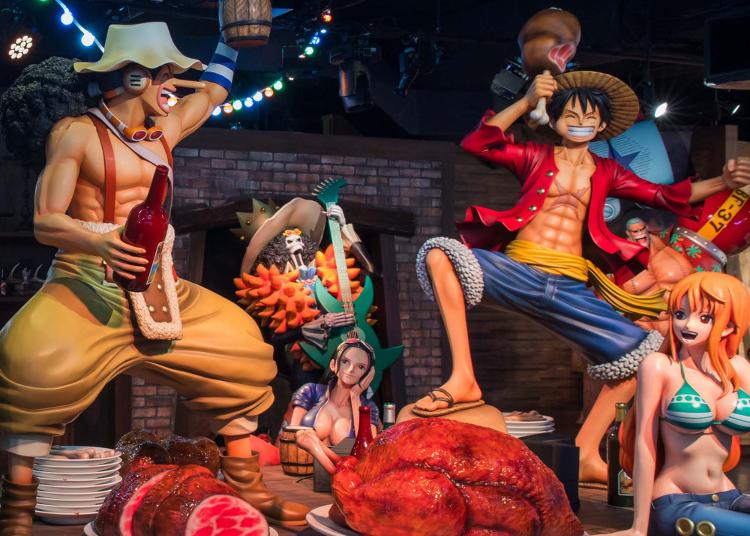 A large-scale theme park of ONE PIECE, which is popular around the world. You can enjoy the amusement attractions, live show, restaurants, and shops where you can buy the original merchandises, etc. in the world of ONE PIECE.

The theme of 2019 is "How many islands appear, how many stories there are." According to it, we are holding a big event "Cruise History" to celebrate the 20th anniversary of ONE PIECE Anime. The largest exhibition ever is now in TOKYO ONE PIECE TOWER. The original illustrations of the Anime and the storyboards, and so on are on display. Also, the first audio guide of voice actors in TOKYO ONE PIECE TOWER and the games are here. You can see, listen, touch and eat in the world of ONE PIECE.
東京ワンピースタワー

Address

Tokyo Tower Foot Town, 4-2-8 Shiba Park, Minato-ku, Tokyo, 105-0011


Nearest Station

Akabanebashi Station (Toei Oedo Line)
5 minutes on foot


Phone Number

03-5777-5308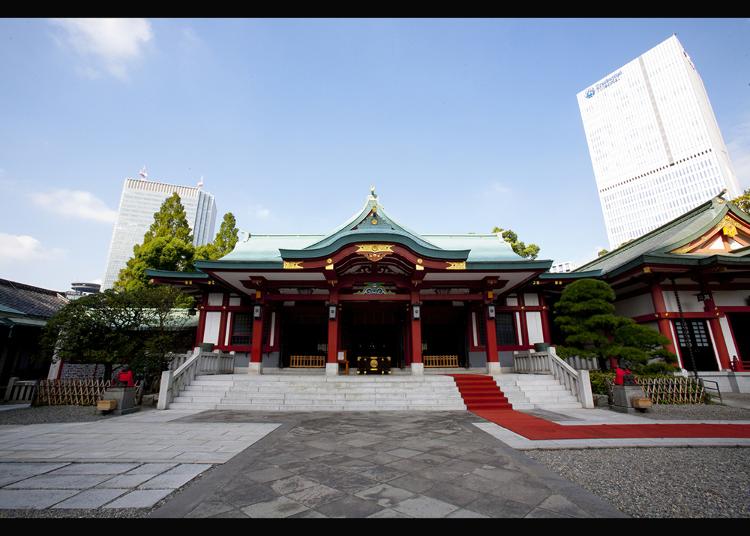 Hie Shrine is a prestigious shrine which had received offerings to the god from the imperial family since the Meiji era. The shrine has over 600-years of history and people fondly call the Shrine Sannou-san. The history of the Shrine goes back to the beginning of the Kamakura era when a man named Edo built a Hie Shrine for the guardian deity of his residence. Then later a samurai warrior in the late Muromachi era, Dokan Ota enshrined the Shrine in the Edo Castle. Monkeys have been considered the messenger of the god in the Shrine and there are statues of a monkey couple at the shrine gate and in front of the Haiden hall. The Shrine has been believed to grant many wishes such as for matchmaking, happy marriage and prosperity of family. The Sannno Festival, held in June, is one of the three biggest Japanese festivals along with the Gion Festival in Kyoto and the Tenjin Festival in Osaka. Hundreds of lanterns dedicated to the god are displayed and people enjoy dancing and singing with the joyful sound of taiko drums in the precincts which are usually quiet places. Various events featuring traditional Japanese music, flower arrangements and other themes are also held here. A three-minute walk from Akasaka Station on the Chiyoda Line.
Address

2-10-5, Nagatacho, Chiyoda-ku, Tokyo, 100-0014
View Map

Nearest Station

Akasaka Station (Tokyo Metro Chiyoda Line)
3 minutes on foot


Phone Number

03-3581-2471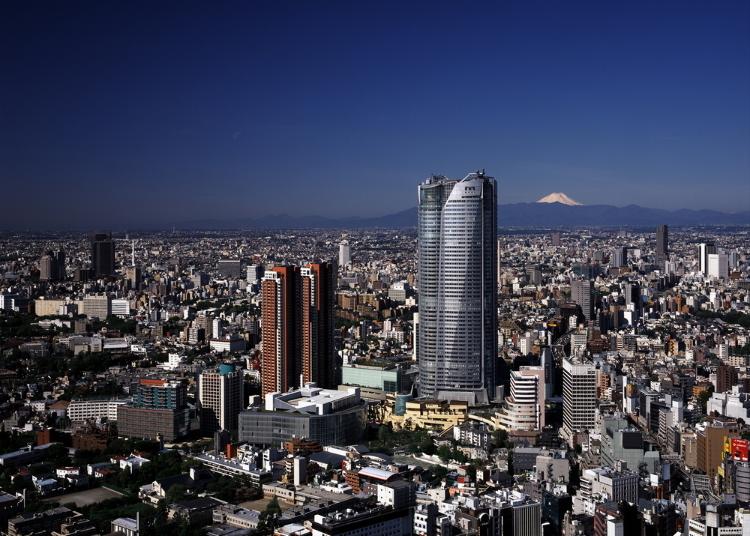 Roppongi Hills was created as a collaborative project by architects and designers from around the world. The Roppongi Hills Mori Tower, which is its symbol, has an avant-garde design based on an image of armor. There are over 200 shops, the Tokyo's first multiplex, a hotel, TV station and gardens on the site of approximately 27 acres. Over 11 meters high ceiling and 360-degree glass windows give an effect of spaciousness in the Tokyo City View observation deck on the 52nd floor. You can enjoy a panoramic view of the dynamically changing city of Tokyo. Mori Art Museum, on the highest 53rd floor, holds innovative exhibitions mainly for modern art as well as fashion, architecture, design, photograph and film. In traditional Japanese circuit style garden, Mohri Garden, a pond, waterfalls and streams are reproduced and cherry and Ginko trees are planted. It is connected directly to the 1C Exit of Roppongi Station on the Tokyo Metro Hibiya Line via concourse.
Address

6-10-1, Roppongi, Minato-ku, Tokyo, 106-6108
View Map

Nearest Station

Roppongi Station (Tokyo Metro Hibiya Line / Toei Oedo Line)
0 minute on foot


Phone Number

03-6406-6000
5.NIHONBO Chopsticks Specialty Shop (Hiroo store)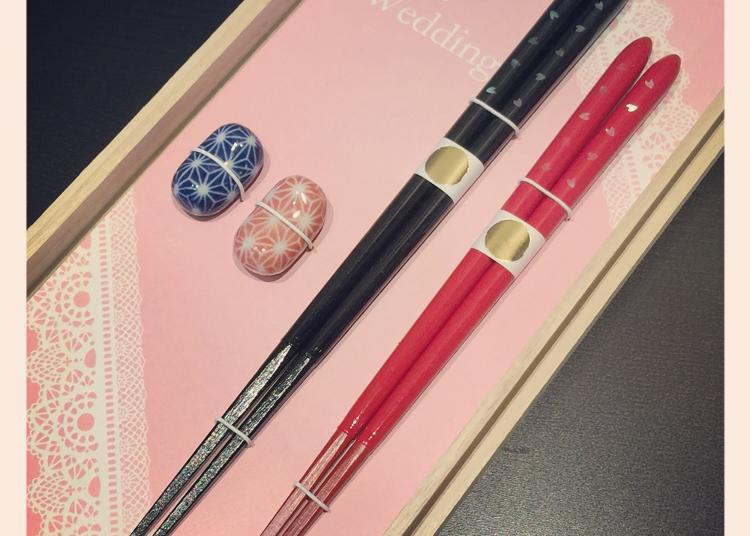 HYOZAEMON specializes in chopsticks, and is only a one-minute walk away from Hiroo Station. First and foremost, our chopsticks are made with customer safety in mind, using a material called virgin lacquer on the tips or entire sticks, which contains no harmful substances. Many tourists from other countries come to our shop, and some of our best sellers are gift sets perfect for commemorative dates, souvenirs, wedding celebrations, and more. The selection is remarkable, and for an extra 300 JPY (excluding tax), we can add your name to the chopsticks you purchase, which has become a very popular service. Not only names, but also messages can be added in Japanese or English lettering on the day of purchase. Our chopsticks are organized in specialty corners, under categories such as easy-to-use chopsticks, easy-to-grip chopsticks, hard-to-drop chopsticks, mother-of-pearl chopsticks, colorful chopsticks, and more. Other popular products include our special Japanese-style wrapping cloth, chopstick rests, chopsticks made of recycled broken baseball bats, and more.
Address

CAS building 1F, 5-3-9, Hiroo, Shibuya-ku, Tokyo, 150-0012
View Map

Nearest Station

Hiroo Station (Tokyo Metro Hibiya Line)
1 minute on foot


Phone Number

03-5420-1184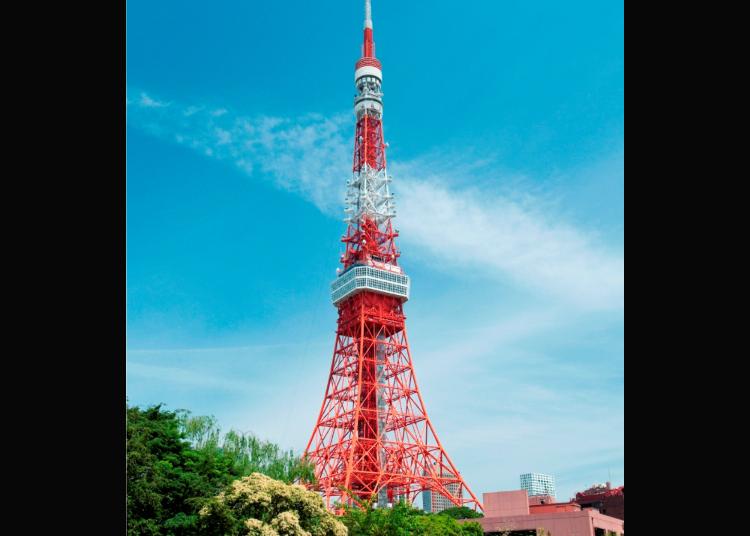 Tokyo's iconic tower, the Tokyo Tower, with a height of 333 meters, was built as a general television and radio broadcasting tower in 1958. In the present day, the Tower is frequented by those seeking views of the cityscape of Tokyo from either of the Tower's two observation decks. The main observation deck is at 150 meters from the ground, and the special observation deck at 250 meters is located on the top floor. The main observation deck spans two floors and is accessible by staircase or by one of three elevators. Once on the observation deck, visitors can find a cafeteria and a kiosk as well as a special stage, Club 333, where audiences become entranced by the superb view of Tokyo and special music events. The Tower, when lit up at night, livens up the night view of Tokyo. Through various colors and illumination patterns, the tower expresses the themes of Earth, peace, or dreams. Visitors may also see the Tower lit up in different ways depending on the event, promotions, and seasons. Hosted inside the Tower, visitors can enjoy an aquarium, food court, or souvenir shops. The Tokyo Tower is a 15-minute walk from the JR Hamamatsucho Station North Exit and a 5-minute walk from the Metropolitan Subway Oedo Line Akabanebashi Station Akabanebashi Exit.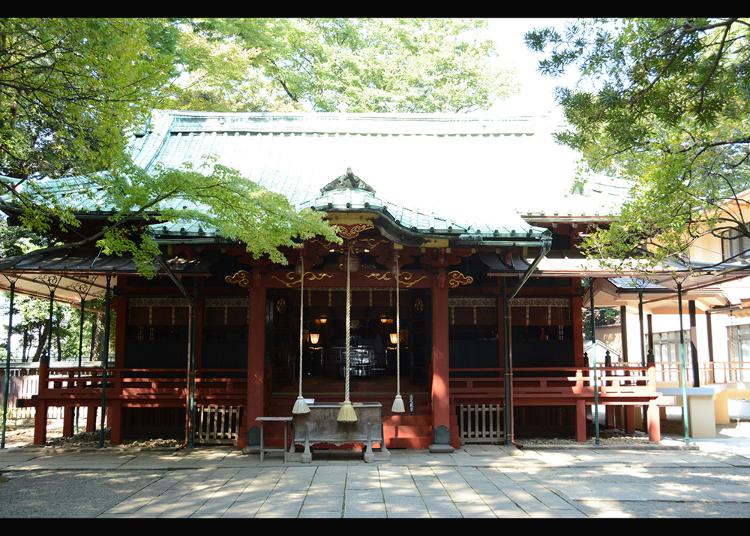 This is the shrine where Susanoo-no-mikoto, Kushiinadahime-no-mikoto, and Oonamuji-no-mikoto (three deities from Japanese mythology) are enshrined and believed to give divine favor for a good marriage match. According to an old document, it was originally established in Hitotsugi-ga-hara in Toshima, Bushu (an area overwrapping present-day Saitama and Kanagawa Prefectures and Tokyo), in 951. It was moved to the present location in 1730 by the order of Yoshimune Tokugawa (the 8th shogun). The present shrine house was constructed at that time. An architectural structure called gongen-zukuri is followed, and has the main hall, the heiden offering hall, and the haiden worship hall. Yoshimune was famous for his modest, frugal policy, and the shrine is relatively simple-looking but has a well-devised design, adding black lacquer to the mainly vermilion-lacquered exterior. On the premises are placed five small shrines, including the Shiawase Inari Shrine, named by the prominent figure in the late Edo period, Kaishu Katsu. A fox hall can be found on the premises, and the area has a unique atmosphere. You must see the 25-meter-tall and about 400-year-old great gingko tree. It is an 8-minute walk from the Akasaka Station on the Subway Chiyoda Line.
Address

6-10-12, Akasaka, Minato-ku, Tokyo, 107-0052
View Map

Nearest Station

Akasaka Station (Tokyo Metro Chiyoda Line)
8 minutes on foot


Phone Number

03-3583-1935
8.The National Art Center, Tokyo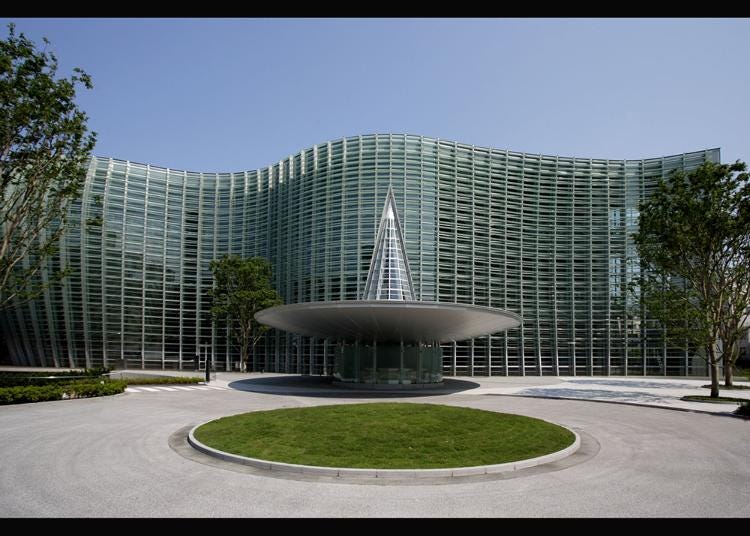 The museum is directly connected to Nogizaka Station on the Tokyo Metro Chiyoda Line or a 5- minute walk from the Toei Bus stop, Aoyama Saijou. The building was designed by Kisho Kurokawa based on the concept "a museum in the forest". Its impressive and unique appearance can be considered itself to be a piece of art. Making the most of its exhibition space which is one of the largest in Japan, the museum focuses on serving as a venue for special exhibitions to introduce progressive artworks both in Japan and abroad and public offered exhibitions for major domestic artist groups. You can see books, magazines, journals, exhibition catalogs and other materials related to art and use the database for search in the art libraries. The museum also offers rental baby push chairs and a nursing room for those who visit with small children and a restaurant and cafe spaces for a break. Before you leave, stop by the museum shop to see artistic original items. You may find something you like.
Address

7-22-2, Roppongi, Minato-ku, Tokyo, 106-8558
View Map

Nearest Station

Nogizaka Station (Tokyo Metro Chiyoda Line)
1 minute on foot


Phone Number

03-5777-8600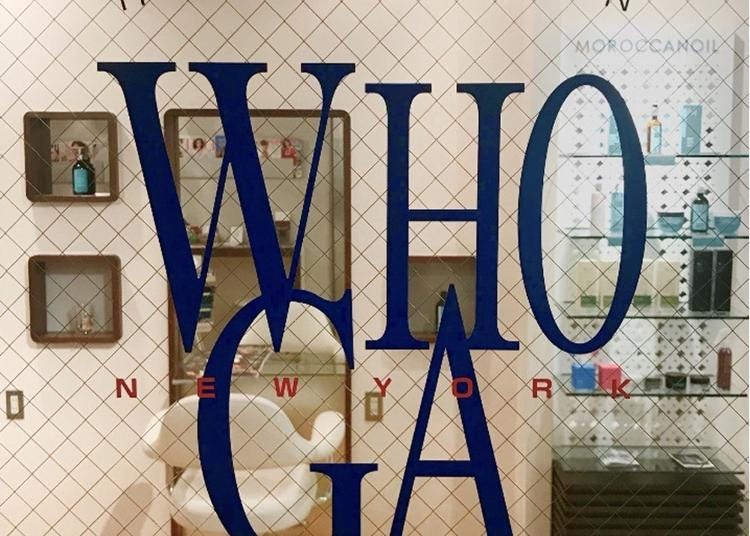 We offer stylish proposals that suit their lifestyles to customers with problems and create big smiles by becoming creators who can draw each customer's charm as much as possible with sincerity and love. Our customers' happiness is the happiness of each staff member of WHO-GA.

Just as an orthopedic surgeon performing an operation on a patient with a knife (scissors), we will maintain a sense of responsibility and pride in our work. Throughout the seasons, we will keep studying and striving so as to become a hairdresser for a lifetime to each and every customer.
Being grateful for every encounter with our customers, we will continue to create a space where you can relax and feel comfortable.
We will keep on pursuing and offering advanced skills and high quality services that will contribute to solving customers' problems.
We will challenge our limits, acknowledge other's personalities, and continue to grow with dreams.
10.Toyokawa Inari Tokyo Betsuin
Its official name is Toyokawa-kaku Myogonji. The temple is nicknamed Toyokawa Inari because its enshrined local guardian deity Toyokawa Dakini-Shinten is said to ride on a white fox. The Tokyo betsuin branch temple has a part of Toyokawa Inari worshiped by Ooka Tadasuke, a magistrate in the Edo period (1603–1867). Toyokawa Inari had been venerated by famous warriors since ancient times, and during the Edo period, it was worshiped by a large number of common people as the deity that grants wishes for business success, family security, and better luck. On the temple grounds stand the statues of seven lucky gods, Ebisu, Daikokuten, Hotei, Benzaiten, Jurojin, Fukurokuju, and Bishamonten, and a pilgrimage tour to all seven statues is can be enjoyed. You can also join the morning zen practice held a few times a month and view the paper lanterns usually lit after sunset. It is a five-minute walk from the Exit B of the Akasaka Mitsuke Station or the Exit #7 of the Nagatacho Station on the Tokyo Metro Line.
Address

1-4-7, Motoakasaka, Minato-ku, Tokyo, 107-0051
View Map

Nearest Station

Akasaka-Mitsuke Station (Tokyo Metro Ginza Line / Tokyo Metro Marunouchi Line)
5 minutes on foot


Phone Number

03-3408-3414
*This information is from the time of this article's publication.
*Prices and options mentioned are subject to change.
*Unless stated otherwise, all prices include tax.
Limited time offer: 10% discount coupons available now!