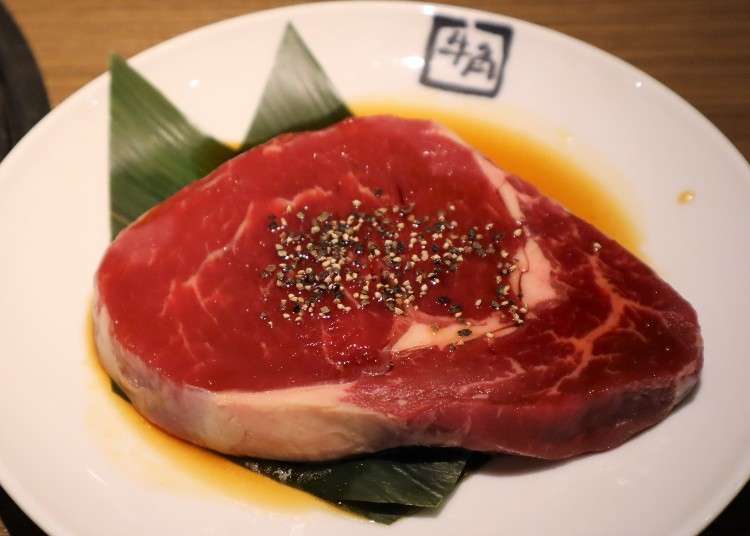 There's a wide variety of uniquely evolved foods within traditional Japanese cuisine, including ramen, rice bowls, sushi, and yakiniku. Gyu-Kaku is the largest yakiniku chain in Japan and is popular with diners of all ages.

In January 2022, Gyu-Kaku began developing a limited-time menu. The menu consists of three special items, including aged thick-sliced ribeye, and we were able to get a taste.
What is Japanese "yakiniku"?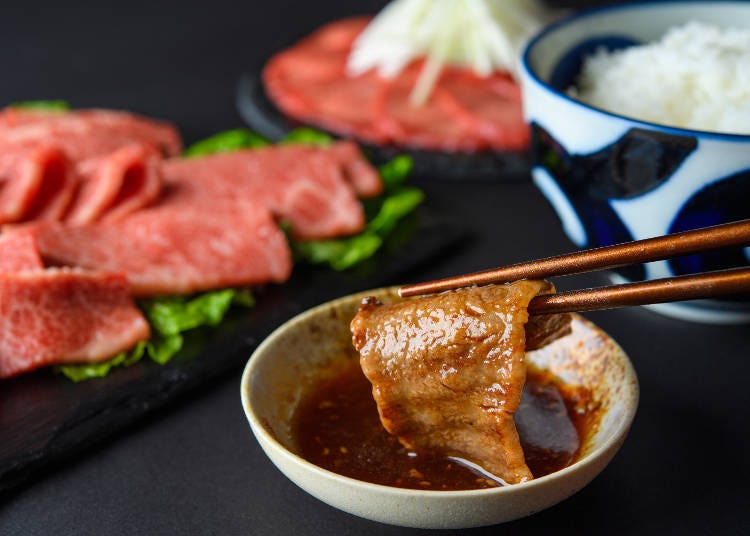 Japanese yakiniku is different from Korean and American BBQ, but it's thought that the style traces its roots to grilled offal Koreans in Japan began serving after WWII. Eventually, other cuts of meat such as ribs and loin were added to the menu, and the current yakiniku culture was born.

One of the major characteristics of yakiniku is the custom of dipping the meat in yakiniku sauce. In other countries, it's more common to season meat before grilling, but in Japan, the opposite is true.
Japan's largest yakiniku chain, Gyu-Kaku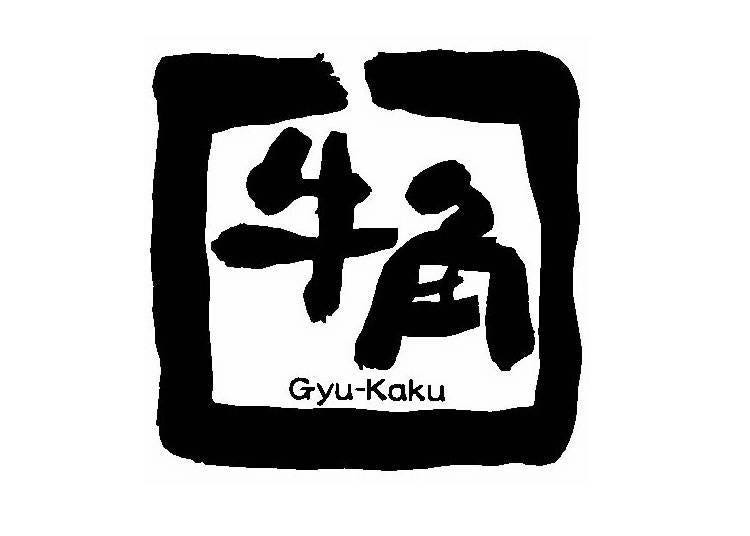 Gyu-Kaku is Japan's No. 1 yakiniku chain, with the largest number of restaurants in the country. This popular restaurant is a yakiniku staple for the Japanese, and everyone knows the Gyu-Kaku logo.

It started as "Shichirin" in 1996. The name was changed to "Gyu-Kaku" the following year, and the first branch opened in Sangenjaya, Tokyo. The name "Gyu-Kaku" finds its origins in the idea of "using cow horns as an antenna to listen to customers' opinions and create a good restaurant."
The fourth campaign of 2022, spotlighting "Aged, thick-sliced rib roast"!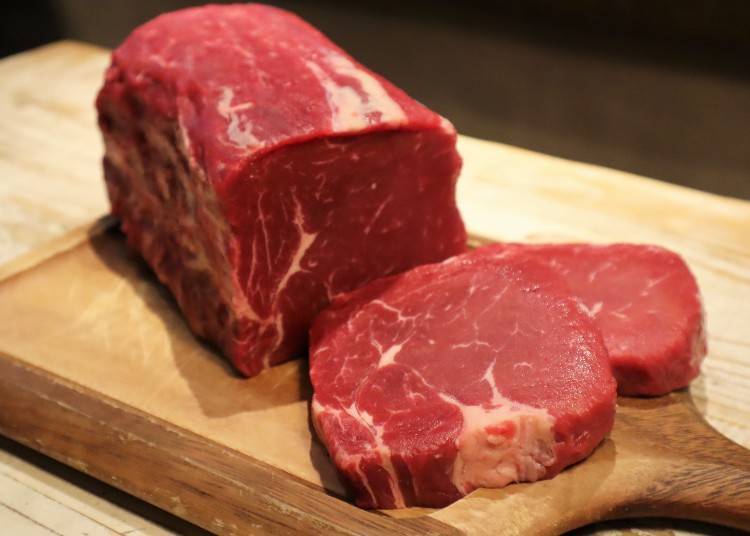 Covid-19 and soaring meat prices have given little cause for celebration in recent years. But since January 29, 2022, Gyu-Kaku has been offering limited-time bargain menu items to realize the motto of "good food at reasonable price prices."

As part of their fourth limited-time menu, "aged thick-sliced rib roast" is available from March 17th to April 20th.

Weighing in at about 130g and 1.5cm thick, a ribeye costs 690 yen (759 yen including tax). Such an economical price is nearly unthinkable at most restaurants.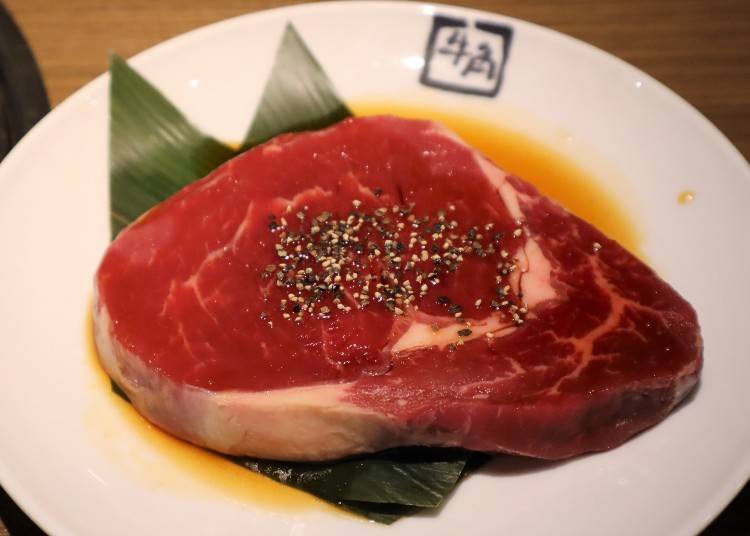 The rib roast (above, one serving) comes from between the sirloin and shoulder loin, and diners can enjoy the rich taste and a superb ration of meat to fat. Gyu-Kaku serves the particularly delicious core of the ribeye, which is then aged 30 days to intensify its flavor further.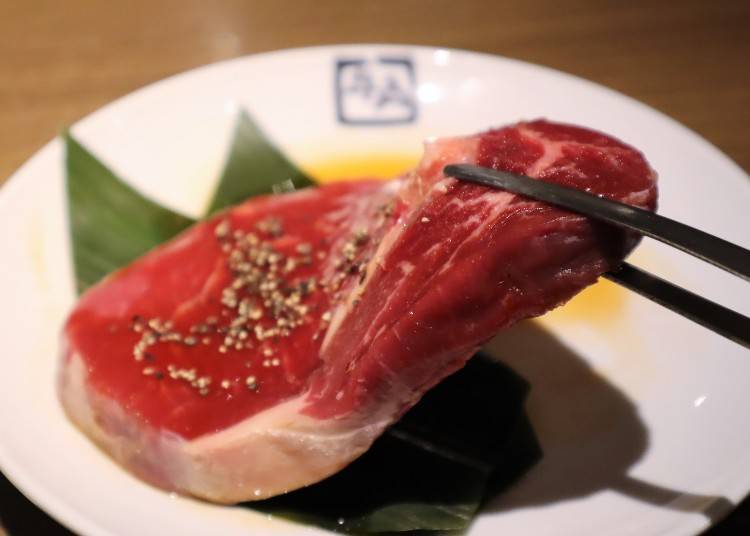 About palm-size and 1.5cm thick, it's a full-fledged steak as opposed to standard yakiniku!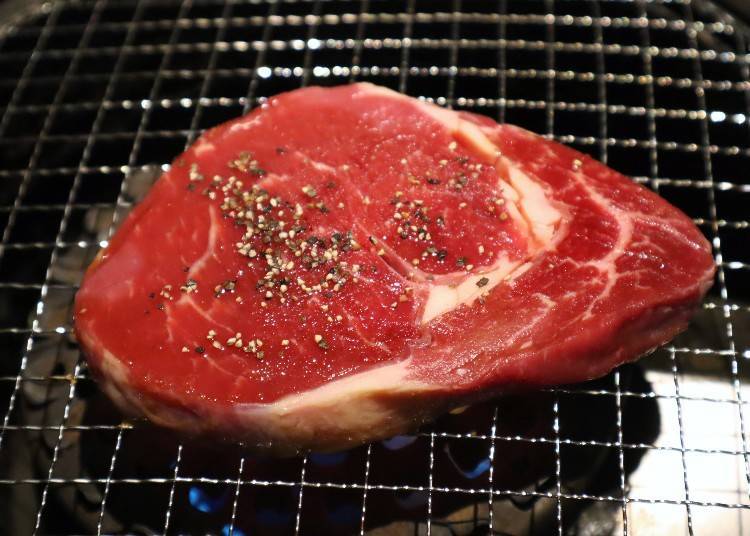 Place the thick meat on the grill as is.
Grill until both sides are browned.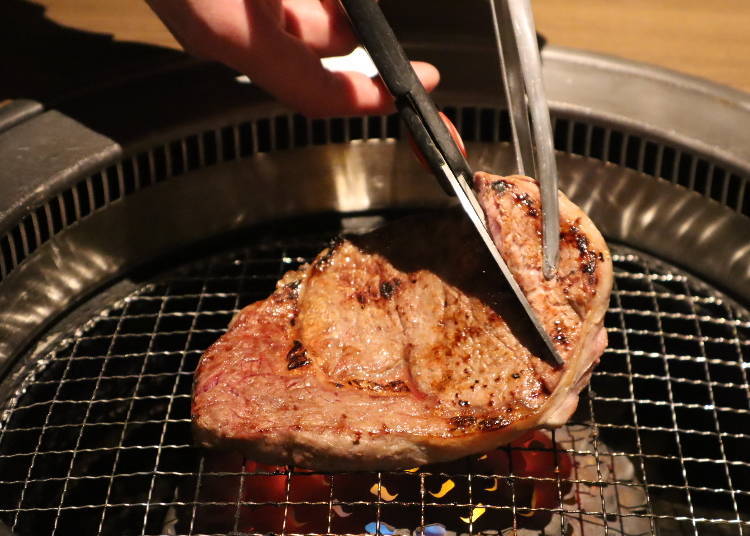 Once browned, cut it into easy-to-eat pieces with special scissors.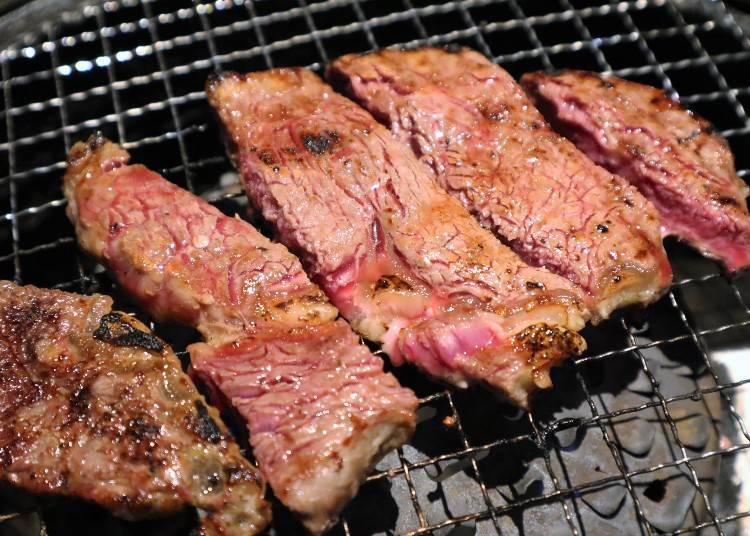 You can grill it to your liking, but the restaurant recommends medium rare with a little lean meat left inside so you can avoid overcooking and maintain the meat's tenderness.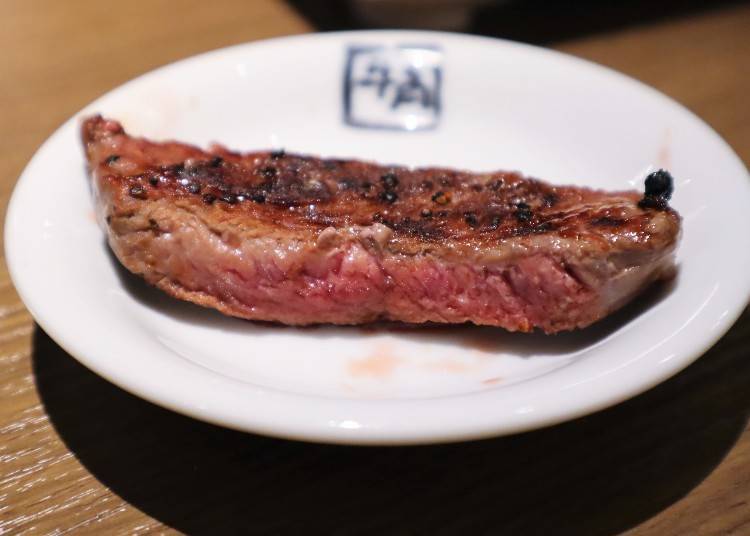 Freshly grilled thick-sliced ribeye. It's softer than it looks, and the more you chew it, the juicier and more delicious it is.
It's tasty enough on its own, but since it's a yakiniku restaurant, try it with yakiniku sauce! There's a feeling of luxury when eating this thick grilled meat.
Spring-only "Sakura Shrimp Salt Ramen" has the authentic taste of ramen shop noodles!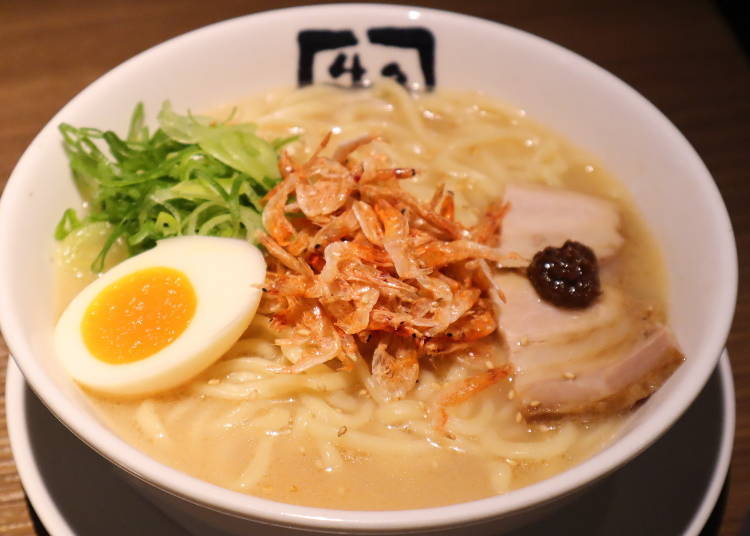 The second item on the limited-time menu is "Sakura Ebi Shio Ramen" ("Sakura Shrimp Shio Ramen") (759 yen including tax). Gyu-Kaku has recently focused on adding ramen to its menu, and this bowl of noodles features seasonal "sakura shrimp." Valuable sakura shrimp are caught twice a year, from March to June and October to December. This is a dish you'll surely want to try as a seasonal treat.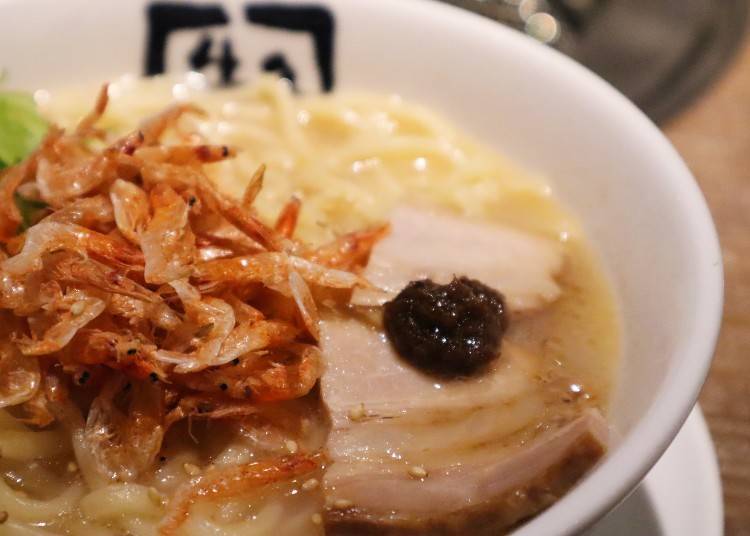 This ramen is all about shrimp and has plenty of sakura shrimp, original shrimp miso, shrimp sauce, and shrimp oil. As soon as it's on the table, you'll be enveloped by the delicious scent.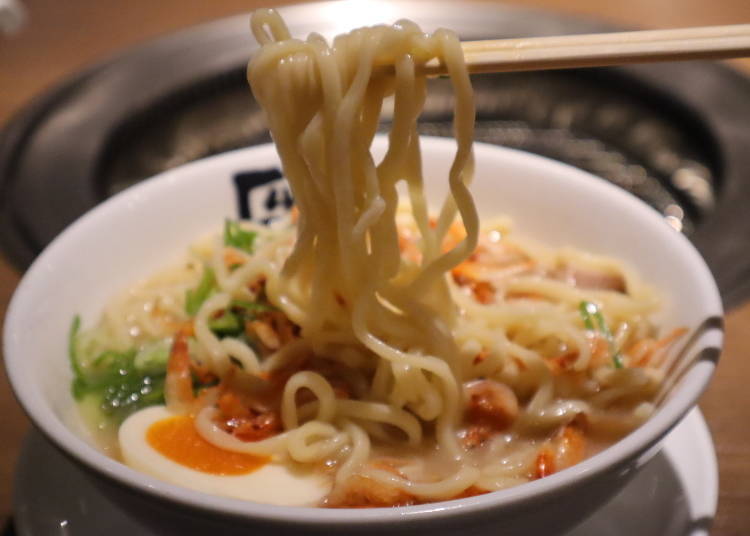 The pork and chicken broth is rich and salty and will fill your mouth with umami flavor with each sip. The key is mixing all the ingredients well and drenching the medium-thick noodles in soup.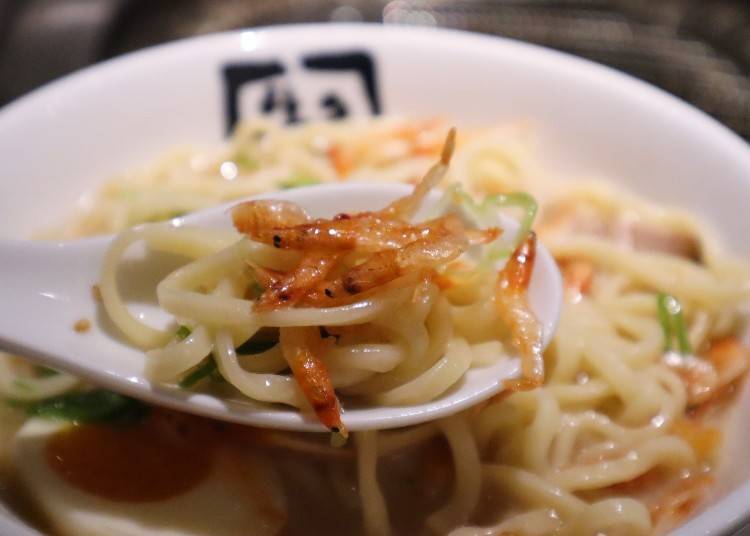 Eating sakura shrimp along with some noodles will soften the aroma and sweetness of the shrimp a bit, and this bowl of noodles tastes almost like the one you'd find at an actual ramen shop. The noodles, broth, and ingredients have a bold taste overall, but since it's a salt-based soup, it's not too heavy after a meal of grilled meat.
Popular popcorn ice cream is back with a new flavor: "Toro-ri Chocolate Strawberry Popcorn Ice Cream"!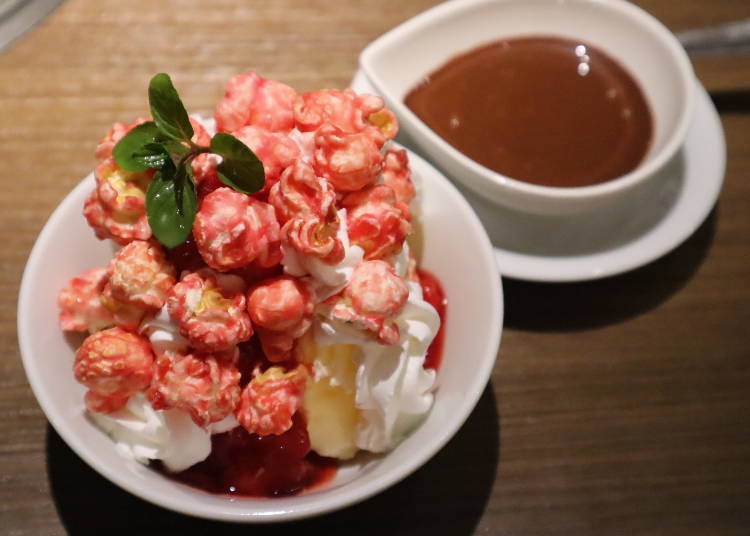 The third menu item is "Toro-ri Chocolate Strawberry Popcorn Ice Cream" (385 yen including tax). Previously seen on the menu, Gyu-Kaku's popular popcorn ice cream is back with a new seasonal flavor - strawberry.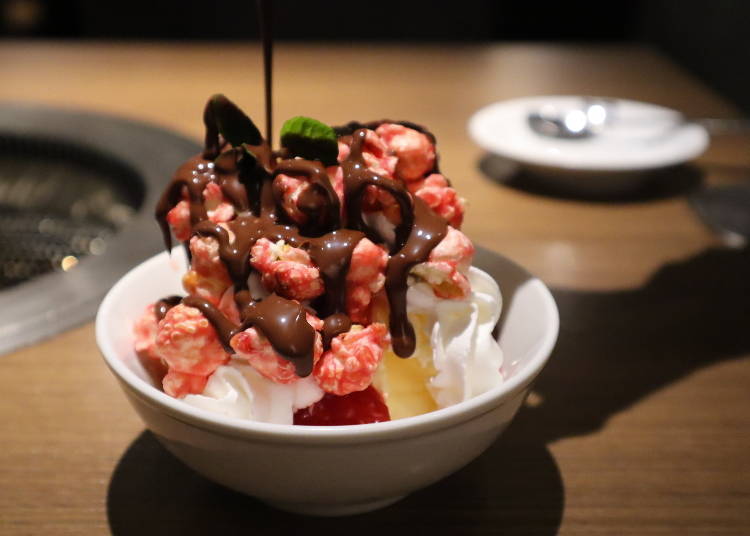 The real thrill of this dessert is the satisfaction of drizzling chocolate on it yourself. It looks great in photos, so it's totally share-worthy and video-ready once you've covered it in chocolate sauce.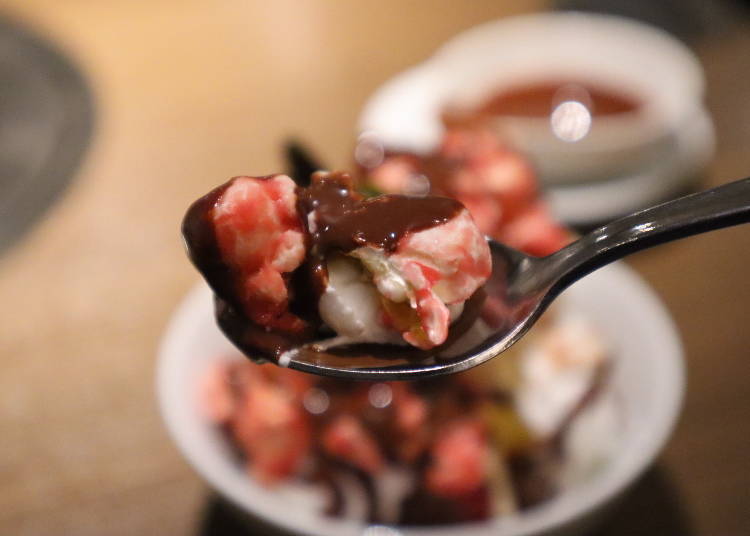 The sweet and moderately tart strawberry popcorn is exquisite, and the chocolate sauce has modest sweetness for a perfect pairing. The soft ice cream and crisp popcorn create a pleasant contrast in texture as well.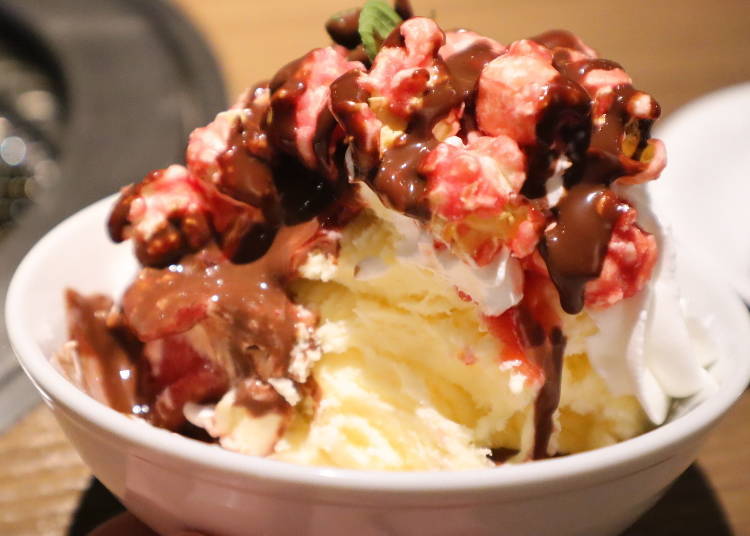 There's also whipped cream and pulpy strawberry sauce. The balance of sweetness, sourness, and slight bitterness of chocolate makes for an excellent dessert all around.
Gyu-Kaku's limited menu is available from March 17th to April 20th, 2022!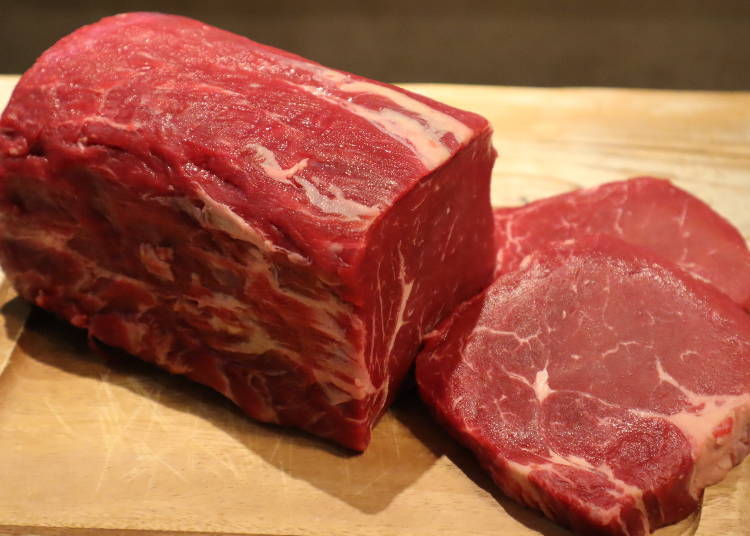 This year's campaign promotes the motto of "good food at reasonable prices" that Gyu-Kaku has cherished since its founding. The three limited-time items that will be served from mid-March are seasonal, so be sure to stop by during the campaign so you don't miss out!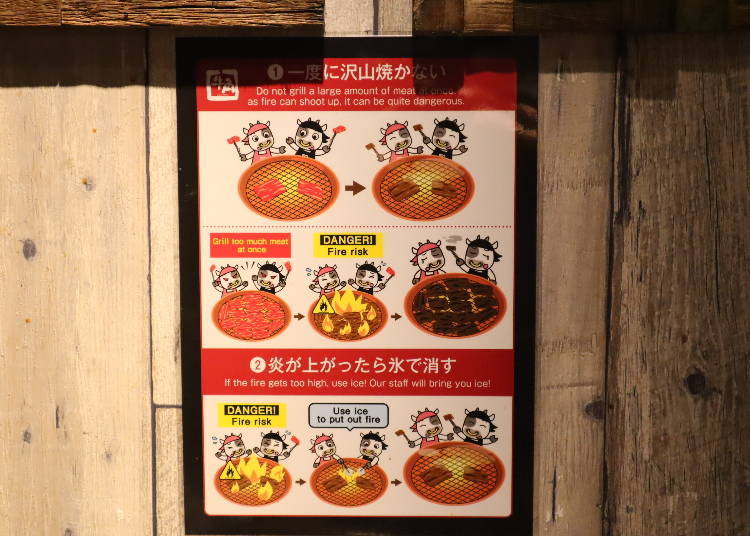 All Gyu-Kaku branches have English and Chinese menus, so you can order with ease. And in May, another limited-time menu with Gyu-Kaku's great quality and prices will become available, so keep an eye out for it!
牛角 赤坂店

Address

Central Akasaka Bldg. 2F, 3-12-11 Akasaka, Minato-ku, Tokyo 107-0052

Phone Number

03-5545-5029

Hours:
Mon-Fri: 16:00-23:00
Saturdays, Sundays, and holidays: 15:00-23:00
*Normal hours; subject to change.
*Please check the official website for the latest information on hours and campaigns information: https://www.gyukaku.ne.jp/shop/
Written by:
*This information is from the time of this article's publication.
*Prices and options mentioned are subject to change.
*Unless stated otherwise, all prices include tax.