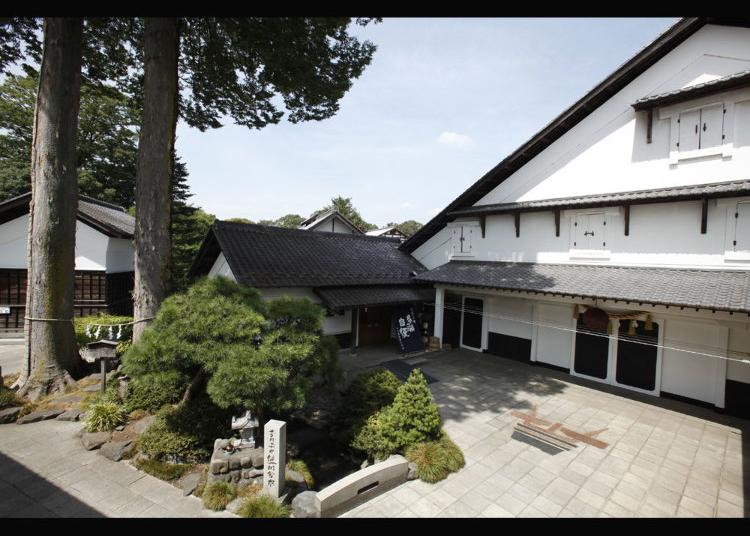 These are the top recommendations for Mt. Takao, with travel tips and more, according to LIVE JAPAN, a top-class travel website for visitors to Japan. Our ranking is based on the most popular pages viewed by foreign visitors in a given category.

For instance, Showa Memorial Park, Mt. Takao, Forest Inn Showakan and other related spots will be listed. Be sure to check them out during your visit to Mt. Takao!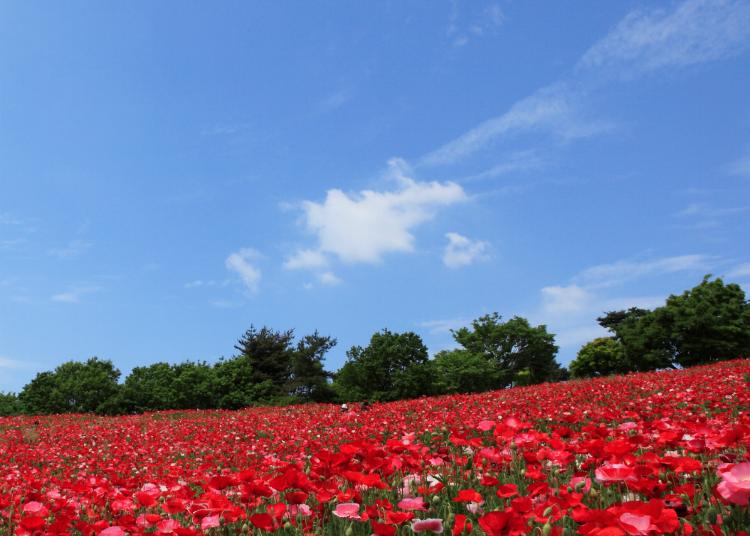 The Showa Kinen Park, or the Showa Commemorative National Government Park, is huge at 170 hectares (1.7 mil. sq. m.) and was built as part of a commemorate project for the Emperor Showa's Golden Jubilee. Many flowers bloom throughout the year. In spring, over 1,500, anmainly Somei Yoshino cherry trees bloom, and the hills are covered with Shirley Poppies. In fall, there are 5.5 million blooming cosmos. In winter, camellias, Far East Amur adonis, and plum trees bloom. No matter when you visit, you're sure to behold a stunning view.

In addition, the swimming pools are incredibly popular in summer. There are nine of them, including a 360-meter-long circular water-running pool and a large wave pool. Other available recreational areas include an athletic park, restaurants, and a BBQ garden, where everything you need can be rented or bought on the premises. Seasonal events are held, and you can enjoy the colorful illumination in winter. To get around the immense site, you can use a rental bike or the park train. It is a 2-minute walk from the JR Nishi-Tachikawa Station.
Address

3173, Midoricho, Tachikawa-shi, Tokyo, 190-0014
View Map

Nearest Station

Nishi-Tachikawa Station (JR Ome Line)
2 minutes on foot


Phone Number

042-528-1751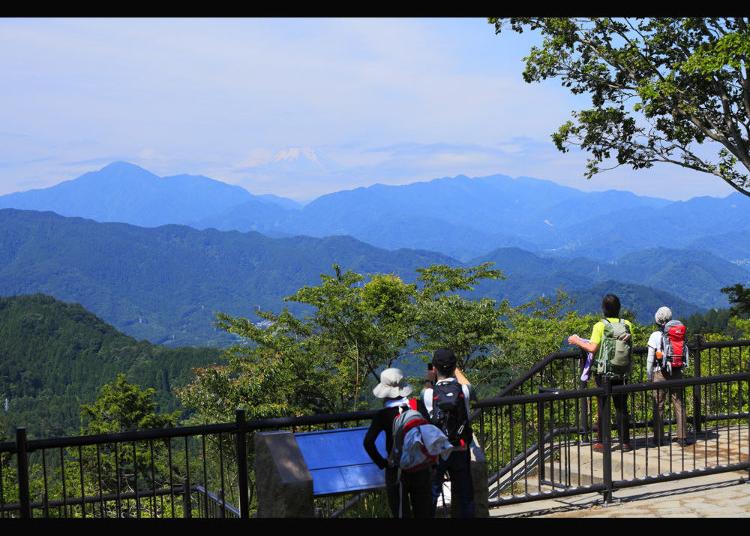 It takes only about 50 minutes by train from the Shinjuku Station and has easy access from central Tokyo. Mt. Takao, which people can start climbing from the Takaosanguchi Station on the Keio Line, is 599 meters high. It is a popular spot to enjoy hiking at one's own pace. All three routes from the foot take you to the peak in about 90 minutes, so it is easy for novice trekkers as well. On the mountain paths are various plants, animals, and insects, and you can look at them every season. About 1,300 species of vascular plants are growing in the surrounding area, so it is also a real thrill to look for typical plants in Mt. Takao during hiking. A cable car and a chairlift can take you quickly from the foot to a height of 472 meters. The observation deck near the Takaosan Station on the cable car line offers a marvelous view, and you can see skyscrapers in the center of Tokyo as well as the Yokohama area. If you go further up near the peak, you can enjoy a great panorama of the Japanese Southern Alps and Mt. Fuji. There are kiosks serving snacks and gift shops on the trail.
Address

Takaomachi, Hachioji-shi, Tokyo, 193-0844
View Map

Nearest Station

Takaosanguchi Station (Keio Takao Line)
5 minutes on foot


Phone Number

042-661-4151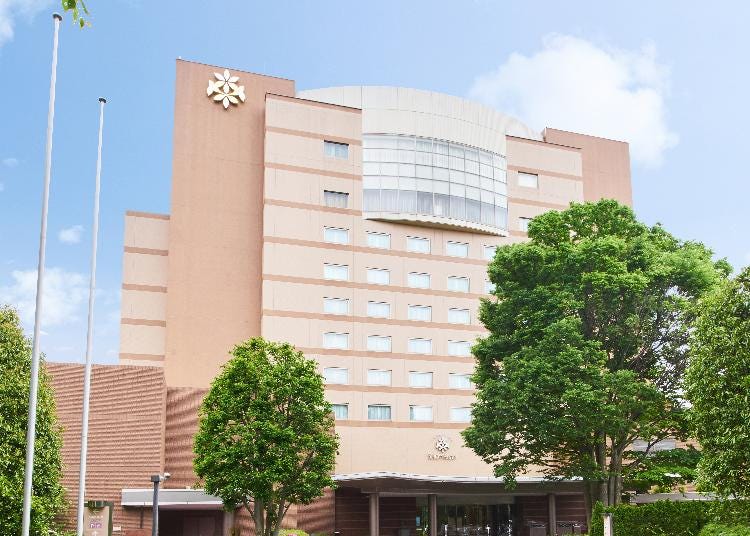 The beautiful nature of Musashino has been preserved just outside of central Tokyo at Akishima City's Showa no Mori (http://akishima-showa-no-mori.jp/). It is a forest in the city that provides a rich oasis well-suited to sports and gratifying relaxation. At its heart is the Forest Inn Showakan. Enveloped in the beauty of nature, the hotel provides you with the finest hospitality, gorgeous interiors and a comfortable stay.
On the grounds of the Tokyo Akishima City Showa no Mori that surrounds the hotel you will find:
・Moritown Shopping Center with approximately 150 specialty shops and restaurants
・MORIPARK OutdoorVillage, a shopping mall specializing in the outdoors, where you will find a large-scale climbing wall that meets specifications for international competitions
・Showa no Mori Golf Course that boasts an 18-hole public course
・Showa no Mori Tennis Center that boasts 31 all-weather tennis courts
・Harley Davidson Showa no Mori, the largest dealership in the country.
"Akishima, Showa-no-mori, junkyu muto Sculptor" has a grand opening on the forest land that extends north of the Forest Inn Showakan. Nine pieces of marble sculpture masterpieces are exhibited, including the monument 1/2 model exhibited in the world of sculptor and painter Junkyu Muto. Enjoy the harmony of nature and art.

Opening hours: 7 am to sunset
Entrance fee: Free
You can enter from Forest Inn Showakan Entrance.

Click here for details
Akishima / Showa Forest Shuto Mutoh Sculpture Garden Official Website
http://www.june9-showa-no-mori-akishima.jp/
4.Takaosan Hot Spring Gokuraku-yu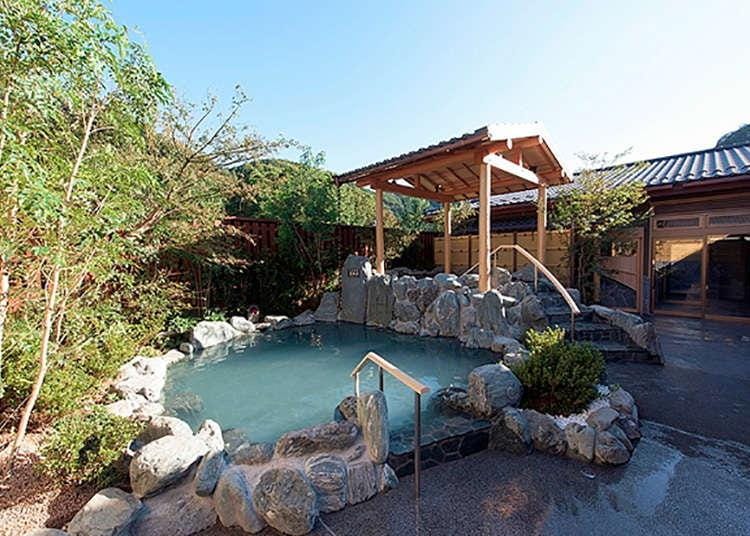 A one-day onsen (hot spring) facility, Keio Takaosan Onsen, Gokurakuyu, which is next to Takaosanguchi station. The natural hot spring water wells up from about 1,000 meters underground, and is quite clear and soft to the touch. The open-air bath made of rocks is divided into two pools that you can choose between: the lukewarm water at 40 degrees Celsius, and the hot water set at 43 degrees Celsius. In this facility, various types of bath are available, where you can enjoy the ever changing scenery of Mt. Takao to your heart's content.
Address

2229-7, Takaomachi, Hachioji-shi, Tokyo, 193-0844
View Map

Nearest Station

Takaosanguchi Station (Keio Takao Line)
2 minutes on foot


Phone Number

042-663-4126
5.Noyama Kita Obstacle Course Park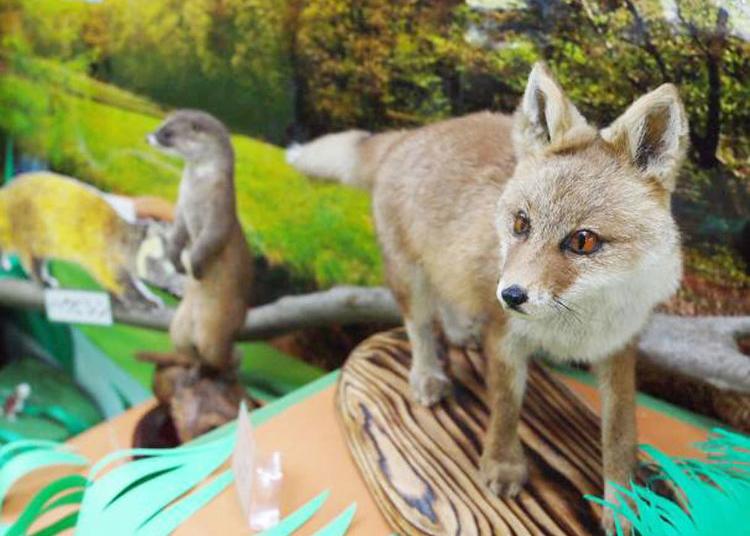 One of the four Tokyo Metropolitan parks in Sayama Hills, located in the northwest of Tokyo. You can still see the precious rural landscape of Japan here, such as growths of the pretty purple katakuri flowers (dogtooth violets), firefly habitats and rice fields. Each season offers a different way to enjoy the park, including the new leaves in spring; turning leaves in autumn; beetles, butterfly and frogs in summer; and birdwatching in winter. In addition to enjoying the rich nature, you can also visit the Japanese-style house and warehouse that are renovated and restored buildings from the Edo Period, and has facilities such as a heath and furnace to give you a glimpse of life during that period. Moreover, in the Adventure forest and Countryside experience area, there are athletic wooden playground equipment and an 8-meter hight observation platform with a 60-meter perimeter, where children can play to their heart's content. The park is a 10-minute walk from the Mine bus stop on the bus towards Hakonegasaki Station or Mitsufuji-jyutaku from Tachikawa Station on the JR Chuo Line.
Address

4, Mitsugi, Musashimurayama-shi, Tokyo, 208-0032
View Map

Nearest Station

Tachikawa Station (JR Nambu Line / JR Chuo Main Line / JR Ome Line)


Phone Number

042-531-2325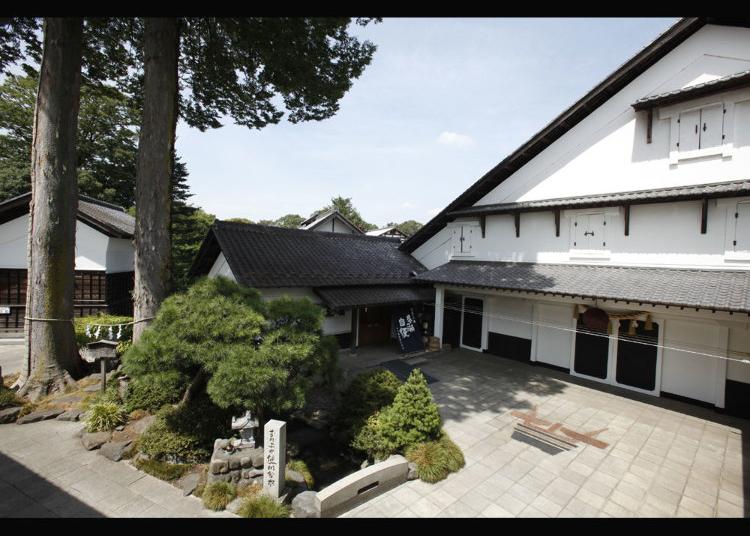 Ishikawa Brewery has a long history with the brewing business dating back to 1863 and the kura (warehouse) to 1880. The original main kura and the new one built in 1897 are registered tangible cultural properties. Tamajiman, which is the representative sake of this brewery, has maintained its traditional flavor since its debut in 1933 and remains widely loved to this day. Local beer is also brewed here, and you can taste fresh local beer in a restaurant inside the site. There are Japanese and soba (buckwheat noodles) restaurants inside a warehouse constructed in 1898 where you can enjoy menus that go well with local sake and beer. The brewery also has a museum where you can learn about the history of brewing in the Edo, Meiji and Showa eras. The brewery is a 5-minute ride by taxi or a 15-minute walk from the south gate of JR Haijima Station.
Address

1, Kumagawa, Fussa-shi, Tokyo, 197-8623
View Map

Nearest Station

Haijima Station (JR Ome Line / JR Itsukaichi Line / JR Hachiko Line / Seibu Haijima Line)


Phone Number

042-553-0100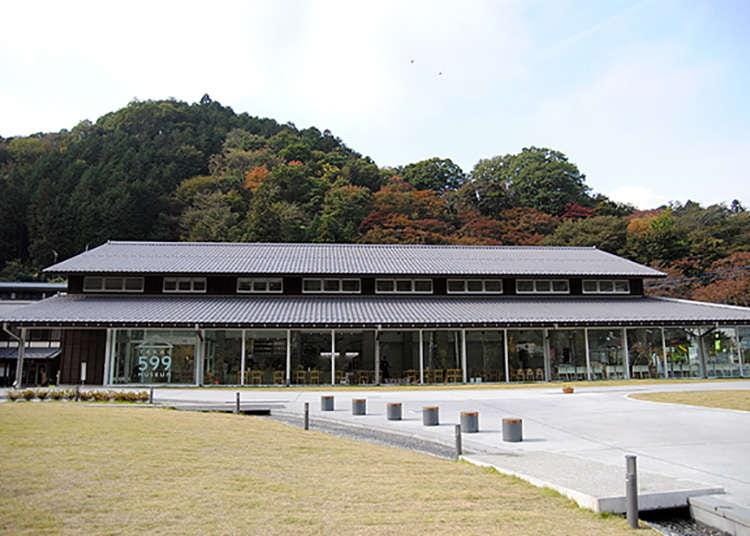 The well-trimmed lawns and glass sides of the large Japanese building that is home to the beautiful TAKAO 599 MUSEUM can be found by continuing from Takaosanguchi Station to the Kiyotaki cable car station, crossing the intersection, and going along the road that heads to the shrine. The museum presents the incredible ecosystem of Mt. Takao from a fresh perspective, and is a renovation of the former Takao Natural Science Museum. It opened its doors as a place that preserved the elements of a museum, and added the comfortable atmosphere of a park. There is no charge for admission.
Address

2435-3, Takaomachi, Hachioji-shi, Tokyo, 193-0844
View Map

Nearest Station

Kiyotaki Station (Takao Tozan Cable Line)


Phone Number

042-665-6688
8.Higashiyamato City Folk Museum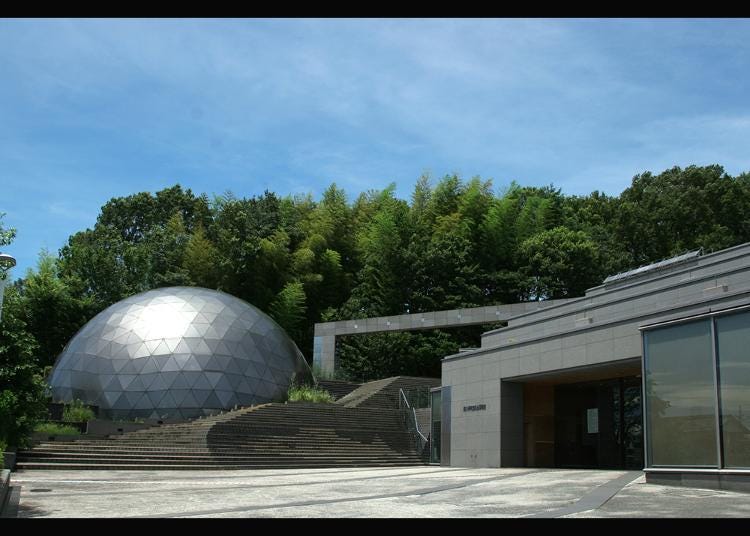 With "the Sayama Hills and life" as its theme, the Higashi-yamato Municipal Folk Museum exhibits a broad range of objects from the nature and history of the locality. The museum has an exhibition section, which shows a topographical model of the hills of Sayama and the history of the city, and anther section dedicated to Yoshioka Kenji, a local, Japanese-painting artist. The folk museum has a planetarium where you can watch the sky full of stars projected by the Megastar projector developed by planetarium creator Takayuki Ohira. The Megastar was the first one to be introduced to a planetarium in Tokyo, and the seasonal starry sky and varying themed programs depending on the period of the visit can be enjoyed. On weekends and holidays, the museum opens an information service room where you can freely read any of the 13,000 library materials related to the Sayama Hills and the Higashi-yamato city. It is a two-minute walk from the Yahata Jinja bus stop when you take a Seibu bus from the Higashi-yamato-shi Station on the Seibu Haijima Line. It is also a two-minute walk from the Kyodo Hakubustsu-kan Iriguchi bus stop when you take a Choko bus from the Kamikita-dai Station on the Tama Monorail Line.
Address

1-260-2, Narahashi, Higashiyamato-shi, Tokyo, 207-0031
View Map

Nearest Station

Higashi-Yamatoshi Station (Seibu Haijima Line)


Phone Number

042-567-4800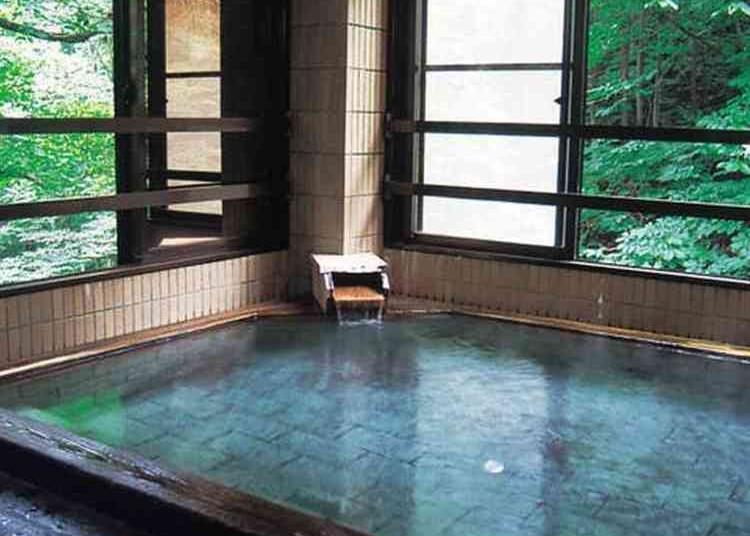 A well-known hot spring in Tama region. It was also mentioned in Musashino Fudoki (ancient reports about provincial cultures). Enjoy its beautiful scenery of the Akigawa River and Valley. The hot spring welling up is a sulfur spring which is good for bruise, high blood pressure and fractured bone.
Address

2465, Hinohara-mura, Nishitama-gun, Tokyo, 190-0200
View Map

Nearest Station

Musashi-Itsukaichi Station (JR Itsukaichi Line)
60 minutes by bus


Phone Number

042-598-6001
*This information is from the time of this article's publication.
*Prices and options mentioned are subject to change.
*Unless stated otherwise, all prices include tax.