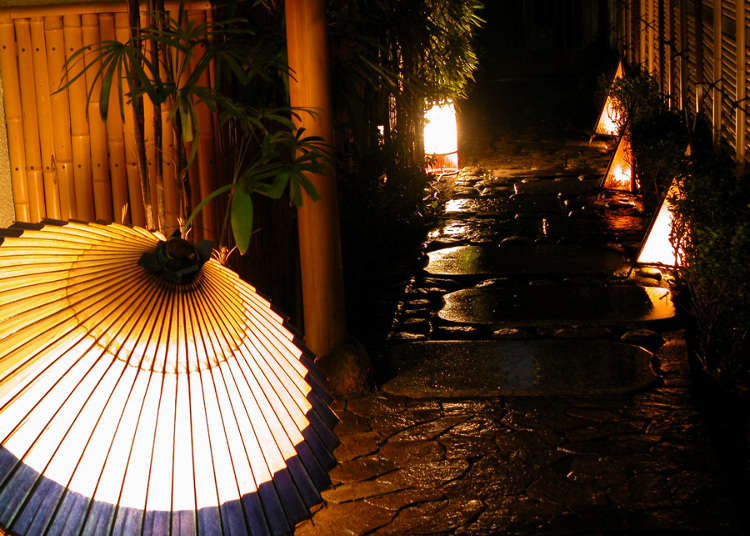 Kagurazaka is a neighborhood close to Tokyo's Imperial Palace, famous for its historic scenery and old Edo atmosphere. Waseda-dori is the main street leading through the area, but don't be afraid to explore some of the narrow alleys as well – numerous secret hotspots dot the narrower streets of Kagurazaka! This time, we'll take you to three restaurants of Kagurazaka that skillfully unite the charm of old Japan with an amazing gourmet experience!
Kagurazaka Waraku: Enjoy Creative Cuisine in an Atmospheric Private Room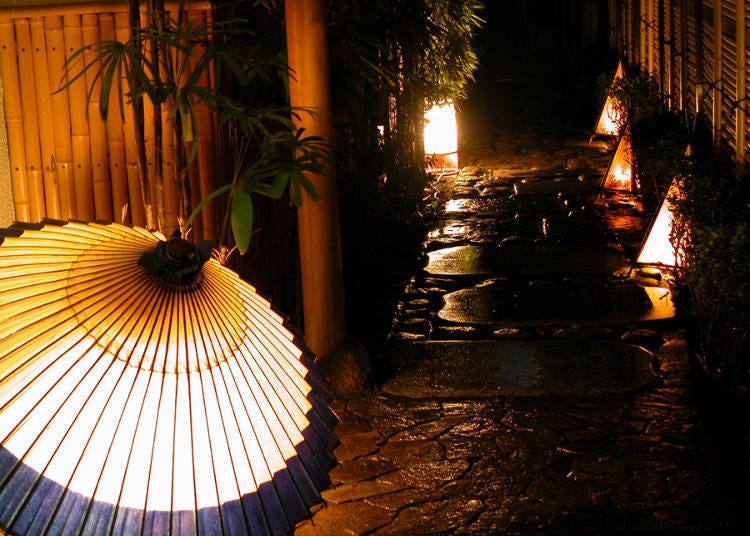 Kagurazaka Waraku is a quiet restaurant that resembles a traditional Japanese home, located in an old, renovated private residence. This beautiful spot, hidden quite cleverly in an alleyway, tickles your taste buds with creative cuisine using the best of seasonal ingredients such as vegetables, fish, and tofu.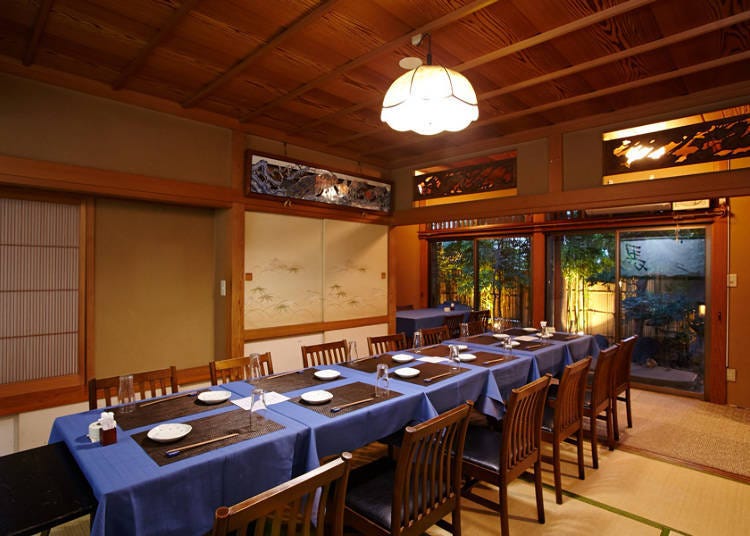 The interior boasts a beautiful retro style, taking you back a couple of decades to a Japan of earlier days. The seats in the hall space offer a marvelous view of the Japanese garden and provide a relaxing atmosphere that'll quickly make you forget the time. If you'd rather watch the skilled cooks create their gourmet masterpieces, opt for a casual seat at the counter. Private rooms can be booked for two people or more, a big recommendation for dates or special occasions.
※Private rooms come with a course menu.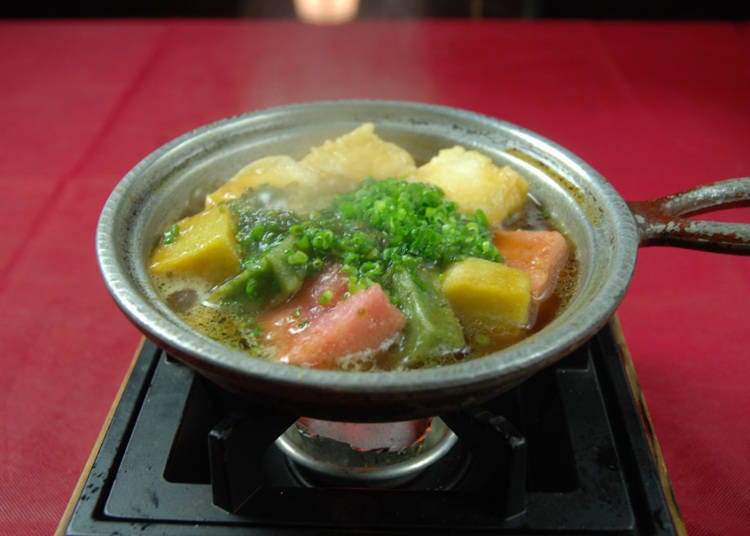 The menu boasts a large variety of dishes. This includes classic Japanese cuisine using ingredients such as raw fish and tofu skin, as well as Western dishes including roast beef and beef stew. We highly recommend ordering all sorts of dishes and sharing them with your fellow diners!

We especially recommend the "piping hot tofu and nama-fu" for 950 yen, a delicious meal that features fried tofu and wheat gluten, boiled with a subtly sweet sauce. It's a great dish, especially during the colder months!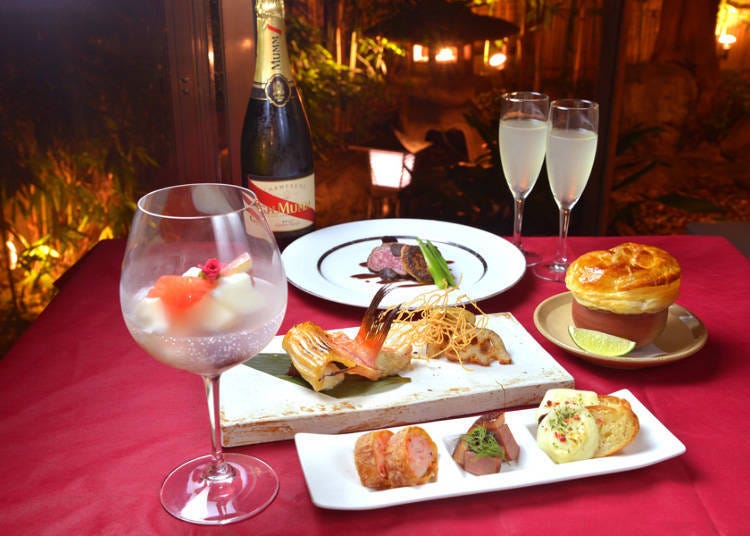 Waraku also offers the "Couple Plan" for 7,560 yen per person. It includes a welcoming drink, appetizers, soup, a fish dish, a meat dish, and desserts – a luxurious menu to commemorate a special evening together. Every dish makes perfect use of the ingredients' own flavor, sure to conquer every gourmet's heart. Look forward to an amazing evening at Kagurazaka Waraku.
神楽坂 和らく

Address

1-3, Tsukudohachimancho, Shinjuku-ku, Tokyo, 162-0815

Hours
Lunch: 11:30 a.m. – 3:00 p.m. (last order at 2:00 p.m., Mondays to Sundays and national holidays)
Dinner: 5:30 p.m. – 11:00 p.m. (last order at 10:00 p.m., Mondays to Sundays)
Closed: irregularly
Open for lunch only on Sundays.
Kaigaraso: Kagurazaka's Prime Seafood and Shellfish Restaurant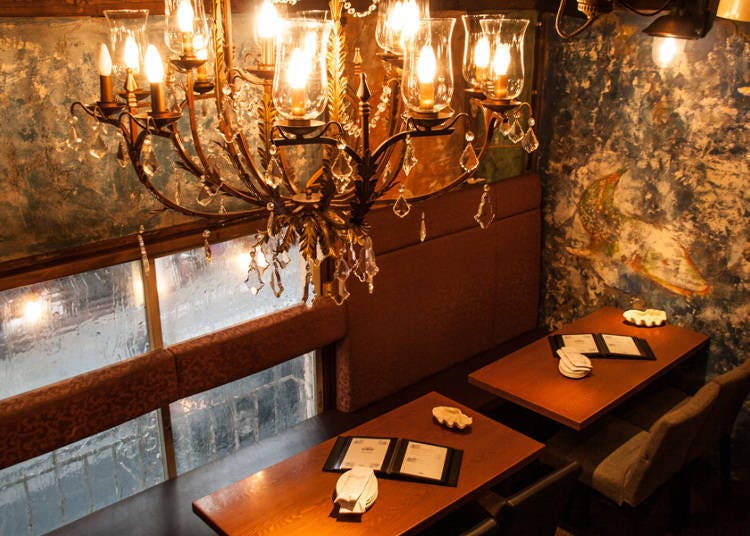 If you're a fan of seafood and shellfish, Kaigaraso Kagurazaka is just the right restaurant for you. Especially shellfish are the specialty of this gourmet hot spot, with about 10 different shellfish varieties available at all times, including oysters, mussels, scallops, and more.

Kaigaraso can be found on the second floor of a building facing Waseda-dori Street. The interior is dominated by a beautiful chandelier, emitting an atmosphere of elegance and style. Relax and enjoy gourmet delights at your own pace under the soft light.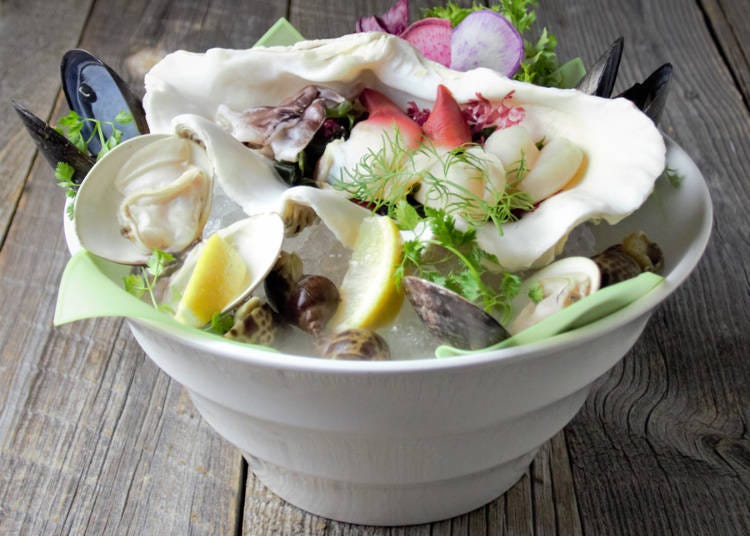 Kaigaraso's signature dish is the "six varieties of seasonal shellfish with homemade oyster sauce. For only 1,058 yen per serving (available from 2 servings), it's more than reasonable and fits in pretty much any budget. Comparing the taste of the different shellfish is one of the best things about this delicious dish!
Next to shellfish, Kaigaraso also offers a large variety of Western-style fish dishes, such as grilled, carpaccio, or with pasta. On the picture above, you see the "tuna cheek teppanyaki steak with horseradish and lemon" (1,058 yen), one of our warmest recommendations. The tuna is wonderfully soft and juicy, going perfectly with a nice glass of wine. Enjoy luxurious shellfish and seafood to the fullest!
Shellfish Bistro Kaigaraso Kagurazaka

魚介ビストロ 貝殻荘 神楽坂本店

Address

2F, 3-2, Kagurazaka, Shinjuku-ku, Tokyo, 162-0825

Hours
Weekdays: 5:00 p.m. – 11:30 p.m.
Saturdays: 12:00 p.m. – 3:00 p.m., 5:00 p.m. – 11:30 p.m.
Sundays & national holidays: 12:00 p.m. – 3:00 p.m., 5:00 p.m. – 11:00 p.m.
Closed: Mondays in September and October (or the following day if Monday is a national holiday), New Year's
Kaneichi: Try the Delicacy "Aged Fish" in a Cozy Space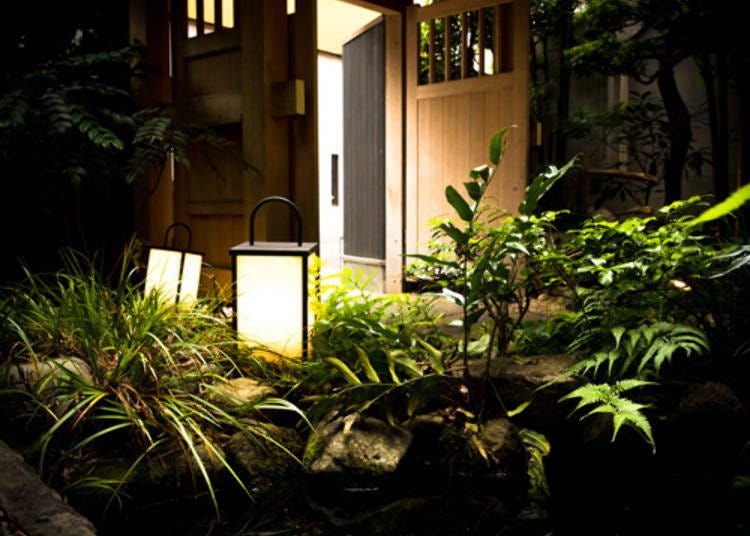 A three-minute walk away from Iidabashi Station lies Kagurazaka Kaneichi, a restaurant that boasts to "make Kagurazaka's most delicious fish dishes." The way to the entrance leads through a beautiful Japanese garden that sets the atmosphere just perfectly. With carps frolicking in the pond and lanterns lighting you the way, you'll unconsciously get excited for an authentically Japanese evening.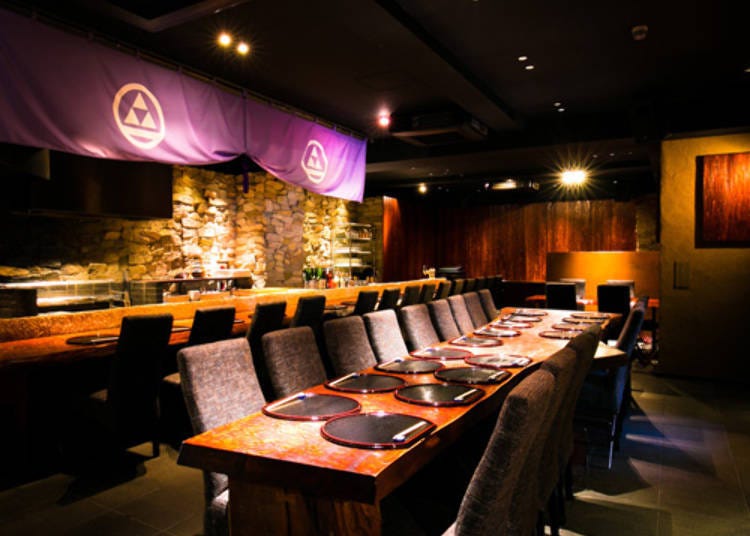 The interior of Kaneichi skillfully blends traditional and modern to create an intriguing style that is both fancy and relaxing.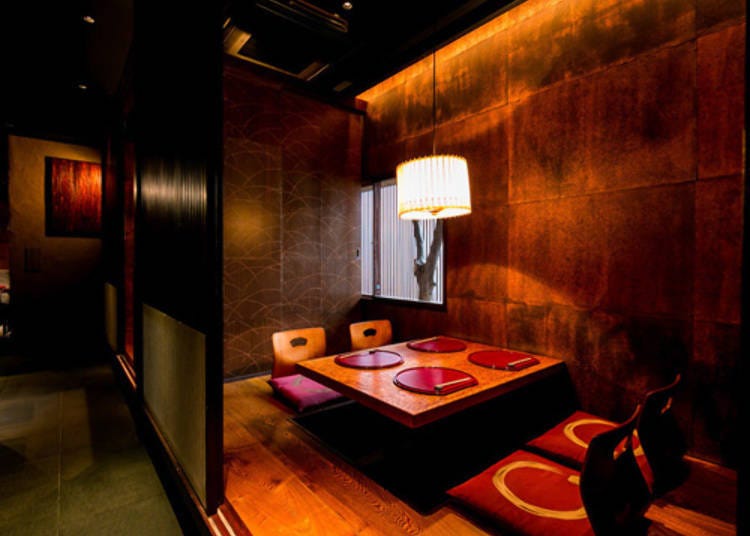 Kaneichi also offers beautiful private rooms for those celebrating a special occasion or simply seeking privacy during dinner.
※Private rooms come with a course menu.
All dishes are prepared with fresh seafood that is delivered from Tsukiji Market every morning. Kaneichi's cuisine is committed to select ingredients that are both tasty and safe. Beautifully arranged, these dishes offer a feast for the eyes before delighting your taste buds.
Our special recommendation is the delicacy called aged fish. By letting the fish age for a while, its aroma and taste unfolds and gets more intense, offering a rich taste that you'll absolutely fall in love with. Especially those on the lookout for rare delicacies and gourmet experiences should try Kaneichi's aged fish at least once!
神楽坂 かねいち

Address

2F, 3-1-50, Kagurazaka, Shinjuku-ku, Tokyo, 162-0825

Hours
Monday to Saturday, before and on national holidays: 11:30 a.m. – 2:00 p.m.
Monday to Friday, before national holidays: 6:00 p.m. – 11:00 p.m.
Saturdays and national holidays: 5:00 p.m. 10:00 p.m.
Closed: Sundays
Kagurazaka - Uniting Japanese Food and Style
Kagurazaka is a beautiful neighborhood with numerous atmospheric shops and restaurants. Dining in such a setting makes a great memory for every trip, no matter the occasion! Experience unknown gourmet delights and relax in stylish spaces!

Written by: Chiaki Ishibe
*This information is from the time of this article's publication.
*Prices and options mentioned are subject to change.
*Unless stated otherwise, all prices include tax.