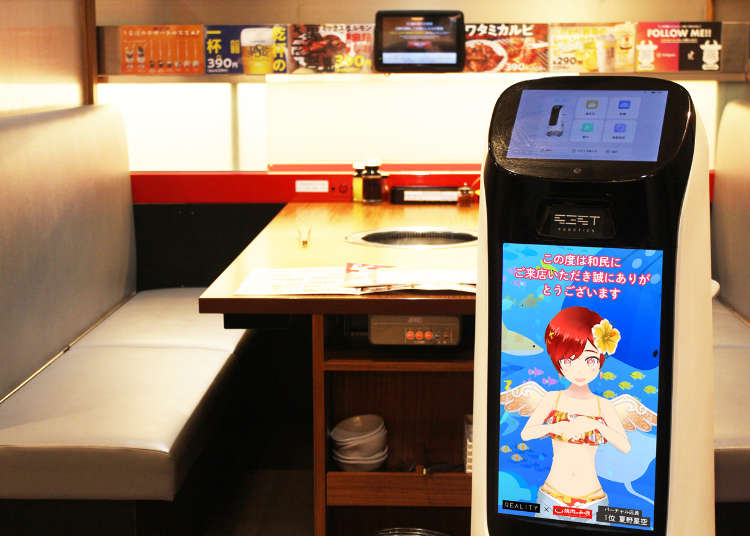 Japan has reached new levels of "new normal" with its latest venture: animated waiters.

At Yakiniku no Watami, you'll find that instead of being greeted and served by people, animated characters on wheely robots will do the work instead. The characters are Vtubers (virtual YouTubers) who are very happy to see you!

Let's take a look at the latest Vtuber trend in Japan.
What's Happening, and What is Yakiniku no Watami?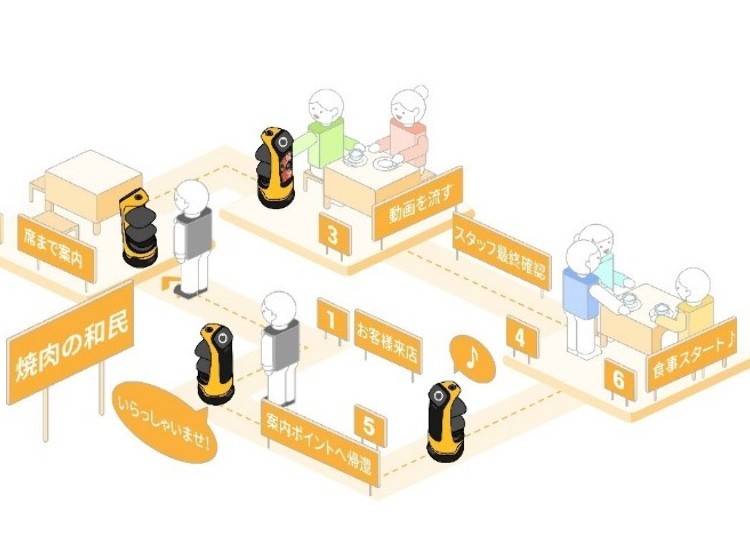 Photo: PR Times
Watami is a chain of izakaya (Japanese-style pubs or eateries) that can be found throughout Japan. Typically, a server will take you to your table, but then you can order your food and drink through a tablet on the table.

Yakiniku no Watami is a new branch of Watami specializing in a dish called yakiniku. Yakiniku literally means "grilled meat" but broadly refers to meat and vegetables that are grilled on a metal netting or iron plate.

For a limited time, Yakiniku no Watami will be using a serving robot called "KettyBot" to serve the customers through virtual staff that are shown on a big screen at the front of the robot on wheels.

The initiative has been created in collaboration with "REALITY," an Avatar live streaming app that allows users to view VTuber livestreams, have chats, and donate to their favorite VTubers.
VTuber Staff at Yakiniku no Watami
After a voting competition on REALITY, three VTubers were selected to work as staff at Yakiniku no Watami from June 13 to July 10, 2022. Let's take a look at who might be serving you!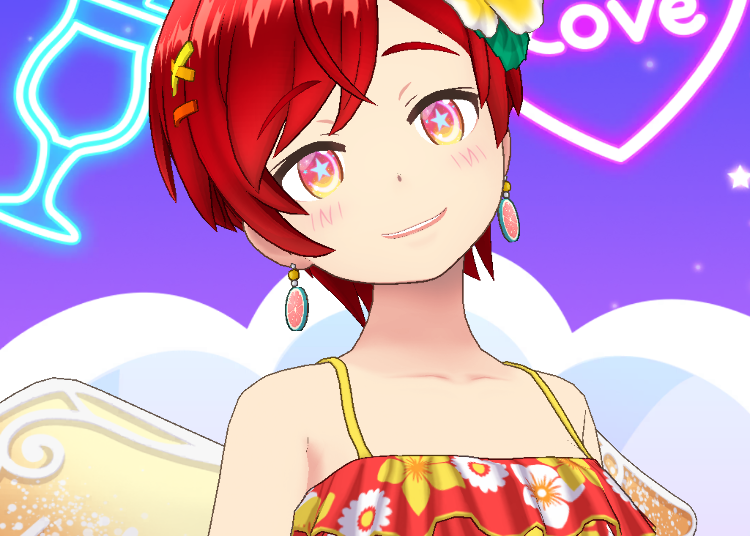 Hoshizora Natsuno (1st place) (Photo: PR Times)
Hoshizora Natsuno (1st place)
In Japanese, Hoshizora means "starry sky," and Natsuno means "summer field." The red-headed VTuber has videos and songs on YouTube and does a live stream on REALITY every day at 17:00 (JST). Look out for the hibiscus in her hair and the wings on her back!
Chiitaya (2nd place) (Photo: PR Times)
Chiitaya (2nd place)
Chiitaya is a gentle yet encouraging presence, who is very excited about her time at Watami. She loves sweet things, so her favorite menu item is the Candy Floss Grilled Kalbi (わたアメすき焼きカルビ). Her motto is "To have as much fun as possible," so she hopes to make your yakiniku experience all the more fun.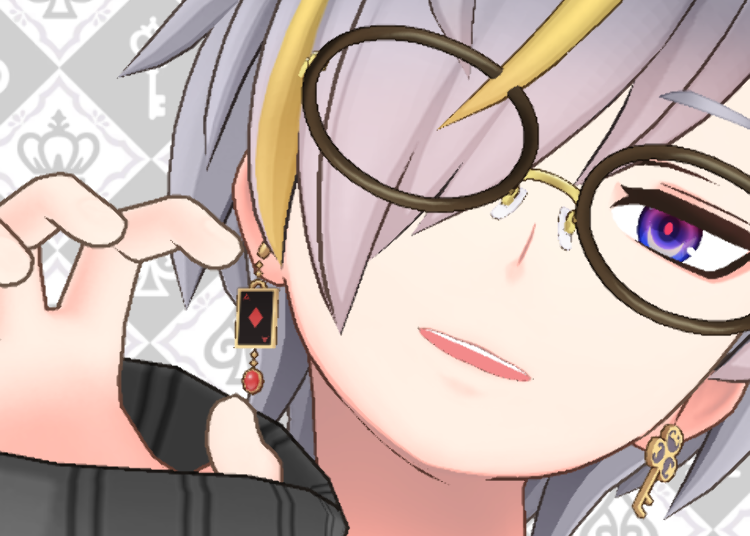 Kagisuke (3rd place) (Photo: PR Times)
Kagisuke (3rd place)
Kagisuke is a super energetic VTuber with purple eyes and purple-silver hair. He loves chit-chatting away with his listeners, and is excited to see everyone at Watami.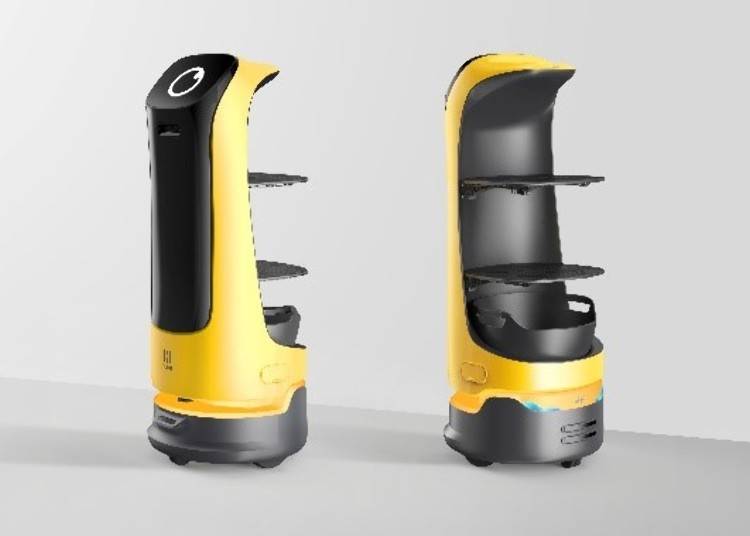 Photo: PR Times
If you're a fan of VTubers, this is definitely the place for you. It feels like you're seeing them in real life! If you've never heard of VTubers, but you like anime and manga, this could be a fun introduction into the world of VTubers.

Of course, if you love grilled meat, and the latest technology, this could be an exciting opportunity to get a bit of both. This is one of the first eateries in Japan to employ robot staff, so you might just witness a turning point in modern customer service.
Here is a timetable for the different characters, and where they will be. Don't miss your favorite!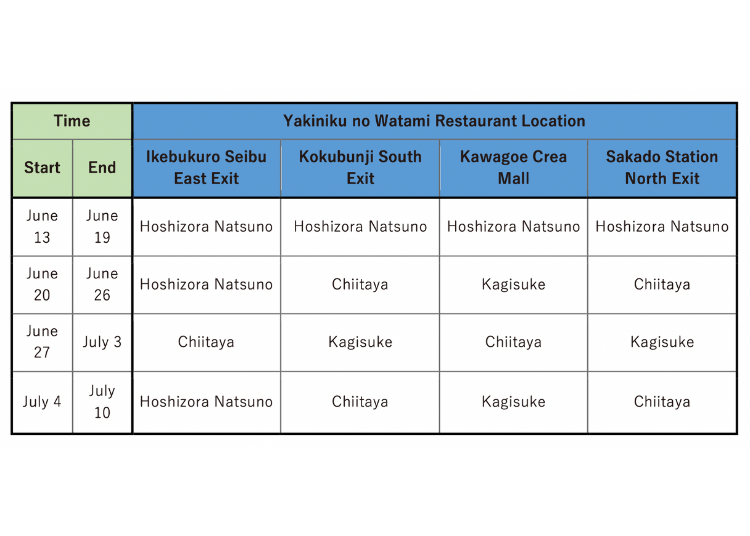 Yakiniku no Watami Official website
Source: PR Times

*This article was originally published in June 2022. Details may have changed since this time.
*Business hours are subject to change depending on the spread of Covid-19.
Written by:
*This information is from the time of this article's publication.
*Prices and options mentioned are subject to change.
*Unless stated otherwise, all prices include tax.