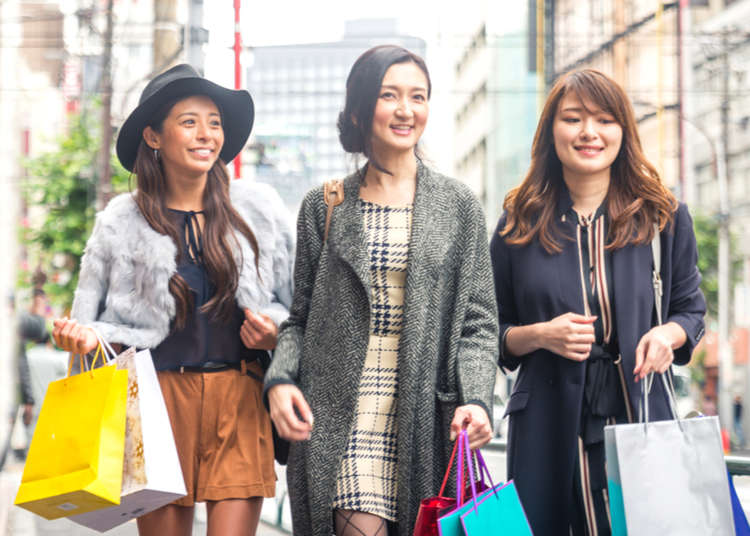 One of the biggest parts of Japanese pop culture is its fashion and shopping districts, where the hottest Japanese brands can be found at department stores, clothing stores, and others.

During New Year's, many of these shops sell these popular items in so called "lucky bags," called fukubukuro, at ridiculously discounted prices. They are limited in numbers, making it a popular custom for shopping aficionados.

Join along as we dive into this curious culture, plus share tips and tricks for getting the best deals!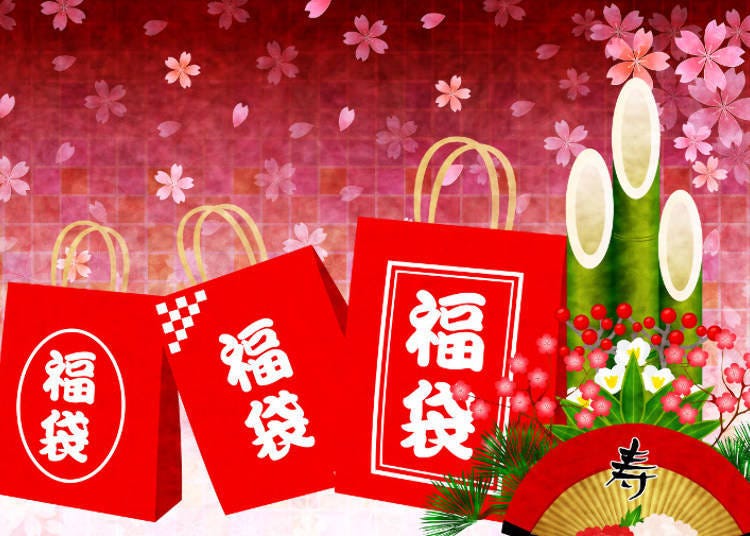 The concept of fukubukuro lucky bags is simple: On New Year's, stores attract more customers by putting a collection of items from the store into sealed shopping bags that people can buy.

These are usually placed at the entrance or the middle of the store, and advertise for themselves. The contents are valued more than what people will be paying for them. For example, a lucky bag could cost 2,000 yen but the value of the items inside are worth about 4,000 yen.

Due to their popularity, lucky bags leave the shelves fast. The commodity of these bags is the surprise of what's inside. It can be a hit or a miss. A bag that has undesired items in it is called "fukobukuro," meaning misfortune bag. There isn't a guarantee in getting good items, so it is a game of chance.

Still, there is a way to know what kind of items will be in a lucky bag. If it's a clothing store, there will be clothes in the bag. If it's a technology store, electronics will be inside.
12 Insider Tips on Buying Fukubukuro in Japan (From a Veteran Fukubukuro Shopping Expat)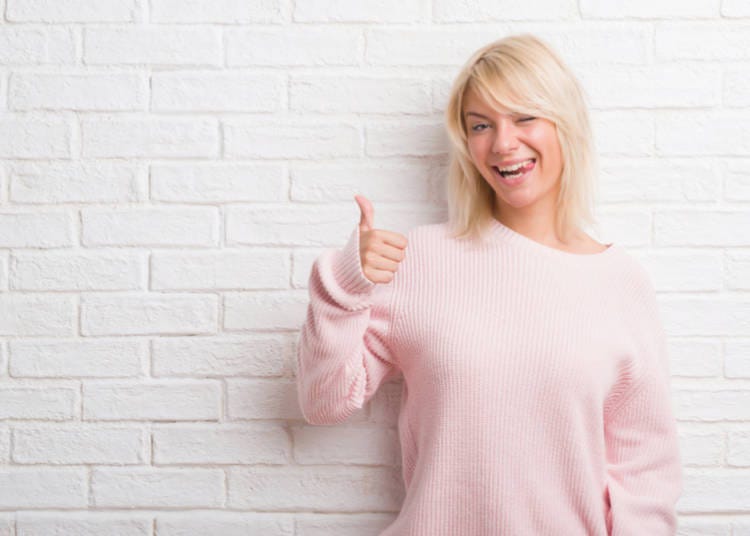 One of our resident editors happens to be a seasoned veteran when it comes to buying fukubukuro each year. We sat down to hear some of her top tips on how to buy fukubukuro in Japan and other related advice she had. Here are 12 of her tips.

1. Japan's lucky bags are sold first-come, first-serve. If you really want a fukubukuro, you'll need to get there early. Plan accordingly.

2. Fukubukuro are sold in two general ways: one, where the bags are sold immediately; two, where tickets corresponding to bags are issued and people can come back at a later time. For the latter case, there are only as many tickets as there are bags.

3. It's important to note that not all shops are open on January 1 - some are open on January 2 instead. Be sure to check the dates for a shop you're interested in, in advance.

4. Coin lockers are your best friend. Lucky bags - especially for clothes - tend to be pretty big, and can be a challenge to lug around. If you'll be hitting several shops for fukubukuro, you'll want to see where you might be able to store some of your stash in advance.

5. Part of the fun is in trading. Specifically at larger clothing shops, people will start opening and trading items received with other fukubukuro customers.

6. Expect crowds. Expect a lot of fuss. Expect it to be loud. Think massive Black Friday sales. While a fun experience, it might be prudent to bring along earplugs.

7. Given the amount of excited shoppers in areas around popular shops and department stores, finding a restaurant or cafe with seats can be tough. Plan your exit strategy in advance: check what restaurants/cafes are in the area about 1-2 blocks away from the main shops and you'll likely find a spot there.

8. When buying fukubukuro, note that there are different costs involved. If you have any questions about what the difference is, ask the staff.

9. Especially for clothing, not all fukubukuro contents are completely secret - there will often be one garment in view. In this way, you can have an idea of whether you want to purchase the bag or not. (At minimum, if you don't like that one garment, you will run a certain risk when making the purchase; however, if you like it, you know that at the very worst, you'll end up with something you'll like!)

10. Also for clothing, you can generally ask the staff for hints on sizes in advance. Although they generally will not reveal the contents of the bag, asking them, "Do you think this would fit me?" is a safe enough question that they'll be able to answer.

11. If you go to a shop and don't see a fukubukuro you like, don't worry! At the same time fukubukuro are sold, most shops are also running sales and other specials. Odds are that there will be many other products at the shop that are at excellent sale prices.

12. Finally, for more advanced shoppers, check Twitter (#福袋 or #brand name) for photos in order to get a better idea of what other people are getting - especially if you're undecided on whether to buy at one shop or another!
While Japan's department stores are the go-to destinations for fukubukuro shoppers each year, a number of smaller shops offer superb savings on lucky bags as well! We've combed the city to find some of the finest deals around!
TiCTAC is a specialist watch store handling a range of popular watches, including Japanese brands such as SEIKO, CITIZEN, CASIO (G-SHOCK) and current hot brands such as KLASSE14 and SKAGEN, the latest smartwatches, and comfortable casual watches. TiCTAC also stocks great options such as original watch designs that can only be found in our store, and matching watches recommended for an anniversary present. Gift wrapping is free. We handle duty free purchases and accept UnionPay and other credit cards.

New Year 2020 Fukubukuro Lineup
TiCTAC will be offering a limited number of lucky bags containing watches!
・Fukubukuro 1 (10,000 yen): Contains 3 watches (30,000 yen value)
・Fukubukuro 2 (20,000 yen): Contains 2 watches (60,000 yen value)

Release dates will vary from store to store, but sales for the TiCTAC PARCO Ueno location are from January 2-5. For directions and additional information, see the links below!
Other TiCTAC locations:
Tap below and see information on products at each of TiCTAC's other locations nationwide! (Note that fukubukuro contents and availability varies from store to store.)
・TiCTAC atre Akihabara
・TiCTAC Ikebukuro PARCO Store
・TiCTAC Shibuya Hikarie
・TiCTAC Tokyo Solamachi
・TiCTAC Sapporo PARCO
・TiCTAC Sapporo Stellar Place
2. Coredo Muromachi 1, 2, 3
Designed based on the concept of "Nihonbashi, enlivening Japan," COREDO Muromachi is composed of three buildings. COREDO Muromachi 1 is a commercial zone that reproduces the liveliness of the Edo period with well-established Nihonbashi shops and new, innovative stores of popular brands.

In Coredo Muromachi 2's shopping and food area, well-established shops with a history of over 100 years and famous stores offer new tastes and techniques born from innovative ideas. There are also restaurants offering exquisite culinary delights from all over Japan.

Coredo Muromachi 3 offers high-quality lifestyle, centered on food and living. It has carefully-selected goods made in Japan and abroad with excellent techniques and expertise, such as fashion accessories, daily goods and interior decorations. Forget about time as you explore the stores leisurely.

New Year 2020 Fukubukuro Lineup
Shops at Coredo Muromachi 1, 2, 3 will be offering a limited number of lucky bags on sale from 10am on January 2, 2019. This year's lineup features a range of bags sold from 2,020 - 10,000 yen (containing up to 24,000 yen worth of products!). Plus, select fukubukuro (a total of 200 bags) will contain original glasses and other collectables - 5 types in all.

Be sure to get there early: bags are sure to sell out quickly! For directions and additional information, see the link below.
Founded in 1986, Fujiya Avic is an audio and video equipment store in Nakano, a neighborhood in Tokyo known as a "holy place of subculture ." The shop sells a wide range of products for creators and film makers, both new and secondhand, including headphones, earphones, headphone amplifiers, speakers, digital cameras, video cameras, tripods, microphones, and production switchers.

New Year 2020 Fukubukuro Lineup
Fujiya Avic will be offering a limited number of lucky bags containing audiovisual electronics that'll be on sale on January 1, 2020. If this seems up your alley, be sure to line up early: last year's fukubukuro sold out quickly! For directions and additional information, see the link below!
4. Noritake Okura Art China Ginza
Noritake has become known throughout the world for its top-quality Western tableware since it created Japan's first dinnerware set over 100 years ago. The Ginza shop always has something new in tableware, and is the flagship shop for introducing customers to the charm of Noritake products. Here, a variety of tableware is on display in the sophisticated shop, with over 1,000 Noritake and Okura Art China products available.

The shop mainly carries made-in-Japan products. While it offers top-quality dinnerware sets, teacups, and tableware that is sophisticated yet still fitting for daily use, it also has a wide variety of gift items, anniversary items for companies and organizations, and products for professional use at hotels and restaurants.

New Year 2020 Fukubukuro Lineup
Noritake Okura Art China Ginza will be offering a limited number of lucky bags containing tableware varieties that'll be on sale on January 1, 2020. Bags will range in price from around 6,000 yen up to 80,000 yen. For directions and additional information, see the link below!
This beloved select shop in Harajuku specializes in character goods and popular and kawaii products. Japanese arts, crafts, and T-shirts can be purchased here at low prices. Shop-exclusive goods are also available.

New Year 2020 Fukubukuro Lineup
PICNIC HARAJUKU will be offering a limited number of lucky bags containing kawaii products that'll be on sale on January 1, 2020. For directions and additional information, see the link below!
6. Niki no Kashi in Ameyoko (The first Store)
Niki no Kashi has been a vendor and wholesale distributor of candy and snacks in the Ameyoko shopping district of Ueno since 1947, and this location is Niki no Kashi's first candy and snacks shop.

The store at this location has a price system where you can buy just one item and still get a good price, while there is also the option of making bulk purchases to get a greater discount if you buy the minimum fixed quantity.

The 1st and 2nd floors are stacked with an impressive array of candy and snacks, and also region-specific snacks such as KitKat from different regions throughout Japan can all be bought in this one spot. Souvenirs, including favorites such as Kororo, Umaibo, Oyatsu Calpas, Cheese Oyatsu, etc. are fully stocked and many other products, like wasabi and green tea flavored snacks and gift items are available as well. The product selection changes from season to season, and new products that are popular in Japan on any given day can be found right here.

New Year 2020 Fukubukuro Lineup
Niki no Kashi in Ameyoko will be offering a limited number of lucky bags (worth around 2,300 yen) containing varieties of candy and snacks. For directions and additional information, see the link below!
*Prices, quantities, availability, and contents of lucky bags are subject to change without advance notice.
Fukubukuro in Modern Japan
The culture of the fukubukuro has changed as they've gained popularity. These bags still come out on New Year's but some bags come out as early as Christmas. Many of the first to come out are the makeup themed ones, with bags that contained items like lip gloss, eye shadow, foundation, eyeliner, and mascara.

The fukubukuro becomes more and more common for some stores to reveal beforehand a part, or sometimes even the entirety of the content inside the bag. If this is clearly reducing the surprise aspect of the event, it allows customers to not be fully disappointed, which can happen quite regularly with this kind of mystery shopping event.

Another thing that has become popular about fukubukuro in the last few years is filming the reveal. There are several YouTube videos of people revealing the contents of their lucky bags. These have the same feeling as a haul video but are specifically centered on lucky bags, which means that the reviewer himself doesn't know what to expect. Most people will pull one item at a time out of the bag, commenting on if it's a good item or not.

Ever since the Meiji era, the culture of the fukubukuro has become a huge trend and spread into a wide variety of the contents at pretty much any kind of markets now.
*This information is from the time of this article's publication.
*Prices and options mentioned are subject to change.
*Unless stated otherwise, all prices include tax.