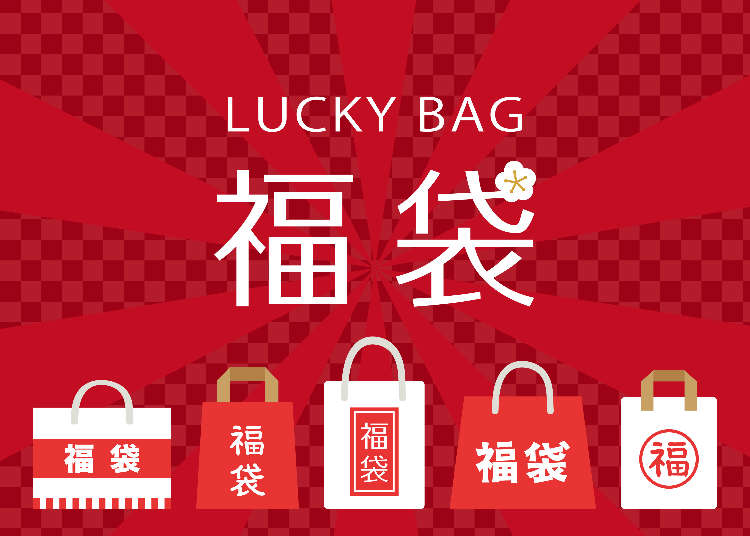 Many people are looking forward to the 2020-2021 New Year, and if you are visiting Japan then, you're in for a treat! The New Year is when you can find incredible bargains like the 'First Sale' (hatsuuri) and fukubukuro, lucky bags!

A Japanese New Year tradition, Fukubukuro are grab bags filled with a variety of products and sold at deeply discounted prices. Every year, Japanese flock to stores from New Year's Day to hunt out these lucky bags and score huge deals.

When you visit Osaka during the New Year, be sure to get special Osaka fukubukuro of your own! Here we share some of the best Osaka lucky bags you can find.
How to buy Fukubukuro in Osaka!
Throughout Japan, often from New Year's Day or January 2, department stores, shopping malls, outlets and discount shops, which are popular with foreign tourists, kick things off with the first big sale of the year - and fukubukuro are a big part of that.

Fukubukuro generally contain a variety of products that are worth more than bag's selling price, meaning you can 'bag' a huge deal - especially at brand-name stores. A key strategy for this is in finding the right store selling the kind of products you are most interested in.

Here are some of the Osaka shops that are selling fukubukuro lucky bags in 2020!

* Information is current as of December 18, 2019. For details, please check each store's website.
1. Daimaru Umeda: Scores of lucky bags filled with Japan quality!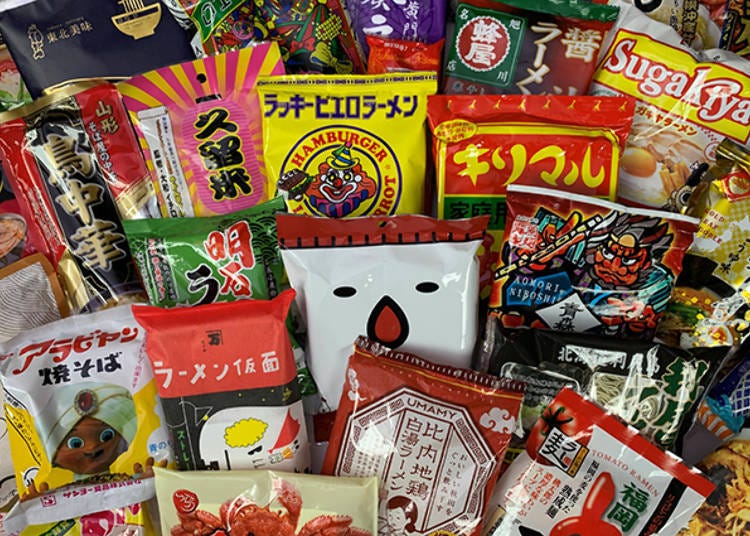 Daimaru Umeda is filled with a variety of lucky bags that are insanely popular with foreign visitors, including fashion and food items. This year includes a special lucky bag titled "Fukubukuro starting with REIWA"!


This year's fashion fukubukuro include:
・"Women's clothing" (5,500 yen: limited quantity)
・"Men's socks 8 piece set" (1,100 yen: limited quantity)
・"Children's clothing - Appre cool - 6 items" (6,600 yen: limited number 70)

Food items include:
・"Fukujuen Ocha Assorted Lucky Bags" (5,400 yen)
・"Yamamoto Nori Shop Nori Lucky Bags" (2,000 yen)
・"Sweet Lucky Bag Each Brand" (1,080 yen: limited number 1,570)

As for the "R" in "Fukubukuro starting with REIWA", Ramen has been selected. A special Ramen fukubukuro (5,400 yen: limited number 100) will be provided by the instant ramen shop "Yakan-tei", which is famous for local ramen illustrations, and includes 20 instant noodles and "unbiased instant noodles". Instant ramen, one of Japan's food cultures, makes the perfect souvenir.
大丸梅田店

Address

3-1-1 Umeda Kita-ku, Osaka 530-8202, Osaka

Phone Number

06-6343-1231

Business hours (normal): 10:00 ~ 20:30 *Hours vary depending on the floor
First sale: January 2, 2020, 9:30-21:00
2. Hankyu Umeda: A variety of Fukubukuro on sale on each floor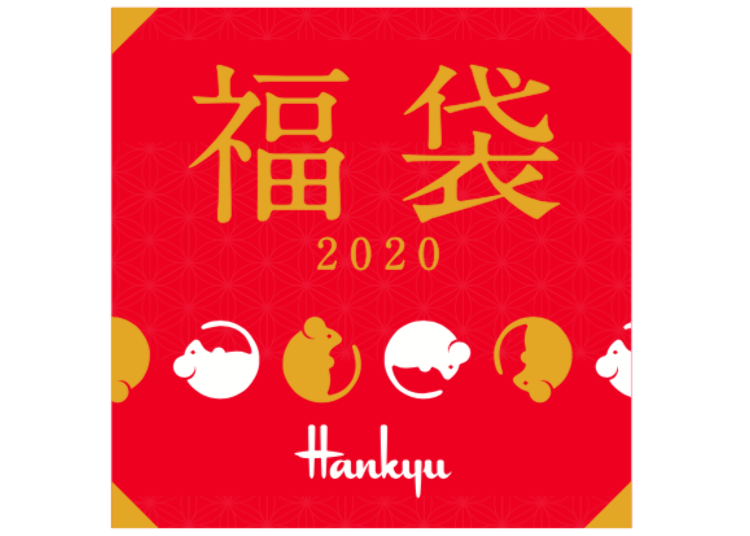 Hankyu clearance sales start on January 2 (Thu). On each of the core 11 floors, clearance sales for popular brands including daily wear, shoes, and other items will be springing up.

At the same time, a variety of other fukubukuro will also be on offer, from sweets and other foods to sportswear, men's clothing, kidswear and home items.

Tree Terrace, located on the 1st basement floor, sports a large collection of specialty brands such as tea, coffee and tea! Lupicia tea lucky bags will be on offer from 3,240 yen, letting you enjoy a range of original blended teas as well as flavored teas.

Lucky bags packed with popular sweets are also sold from popular Western and Japanese sweet shops. Be sure to drop by and check out what's available!
阪急うめだ本店

Address

8-7 Kakudacho, Kita-ku, Osaka 530-8350, Osaka

Phone Number

06-6361-1381

Business hours (normal): Sunday to Thursday 10:00 ~ 20:00, Friday / Saturday 10:00 ~ 21:00 *Hours vary depending on the floor
First sale: January 2, 2020 9:30 ~ 20:00
* Depending on the situation, the opening hours may be shortened.
3. Abeno Harukas Kintetsu: "Luxury Lucky Bag" to enliven first New Year in Reiwa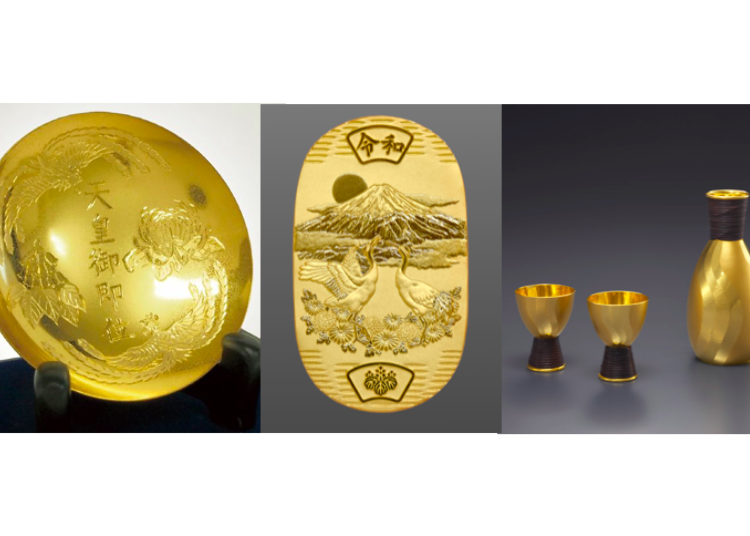 For the big spender in your life, Abeno Harukas Kintetsu Main Store is offering is offering a special luxury fukubukuro lucky bag series.

These include: "Jewelry fukubukuro'' (50 million yen, 20.2 million yen), "Jewelry fukubukuro / gold product fukubukuro'' (8.88 million yen), "Famous artist fukubukuro'' (1 million yen; only 4 available), "Famous artist fukubukuro'' (3 million yen; only 4 available), and others.

Kick off 2020 with a shopping splurge! On the day of the first sale, these fukubukuro and more are available for purchase on a first-come-first-served basis, so if bling is your thing, be sure to arrive early!

In addition to these extravagant fukubukuro, head to Abeno Harukas Kintetsu for the clearance sales and range of reasonably priced lucky bags. Around 600 brands and 50,000 lucky bags will be touted - don't miss your chance!
Abeno Harukas Kintetsu Main Store

あべのハルカス近鉄本店

Address

1-1-43 Abenosuji, Abeno-ku, Osaka-shi, Osaka 545-8545

Phone Number

06-6624-1111

Business Hours (Normal): B2 ~ 3.5F 10:00 ~ 20:30, 4 ~ 11F 10:00 ~ 20:00
First sale: January 2, 2020 B2-3F 9:00-21:00, 3.5F 9:30-20:30, 4-11 F 9:30-20:00
4. Rinku Premium Outlet: Happy 2021! "Happy Bag Campaign"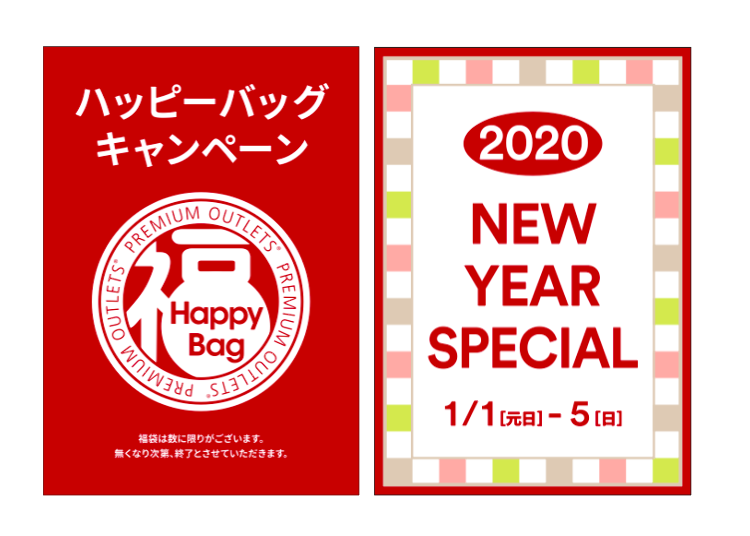 Each of the 210 shops at Rinku Premium Outlet will start "Happy 2021" from the beginning of the New Year.

From January 1-3, a "Happy Bag Campaign" will be held for 3 days.

Included are fukubukuro lucky bags from Adidas - "Men", and "Ladies" (11,000 yen each) and "Kids" (7,000 yen).

From the luxury brand Coach, "Men" and "Ladies" are available in 3 types ranging from 33,000 yen to 88,000 yen. Japan's leading children's clothing brand "Miki House" will be offering up a lucky bag (11,000 yen) that includes a set of 4 items from outer to innerwear; meanwhile kitchenware maker T-Fal is offering its fukubukuro lucky bags in the range of 22,000 to 55,000 yen with 2 to 4 popular items.

If fukubukuro aren't quite your thing and you'd like to slect items you know you'd want, you can take advantage of the New Year Special sale occurring from January 1 to 5. It'll be an exciting time!

In addition, a "Premium Outlet Bargain" will be held for 10 days from January 17 to 26, which will be the final bargain for autumn and winter. Don't miss out on huge savings that only happen twice a year!
りんくうプレミアム・アウトレット

Address

3-28 Rinku Saiminami, Izumisano, Osaka 598-8508, Japan

Phone Number

072-458-4600

Business hours (normal): 10:00 ~ 20:00
First sale: January 1, 2020, 9:00-20:00 (1/2 and 1/3, 9:30-20:00)
5. Don Quijote Namba Sennichimae: High-quality popular products are sold in limited quantities at discounted prices!
"Don Quijote Namba Sennichimae Store" will start selling limited-priced deals on December 26 (Thu)!

As an example of beauty goods, "Bifesta Eye Makeup Remover 5 Item Set" (1,980 yen; limited to 50 sets) - you can save 690 yen! In addition, "Hyaluronic Acid 5 Item Set" (2,000 yen; 100 available) is a chance to get high-quality popular products well, such as 500 yen discount just with a single purchase. There are other set deals available here, but they will end as soon as the products run out, so go to the store as soon as possible!
Don Quijote Namba Sennichimae

ドン・キホーテなんば千日前店

Address

12-7 Namba Sennichimae, Chuo-ku, Osaka-shi, Osaka 542-0075, Japan

Hours (normal): Open 24 hours
* The affiliated stores "MEGA Don Quijote @ Bentencho" and "MEGA Don Quijote @ Kishiwada" will sell limited quantities of Prada and Coach brand lucky bags. Sales will be from 9:00 am on January 1.
6. BicCamera Namba Store: Huge Variety of Value-Priced Items, From Household Appliances to Daily Necessities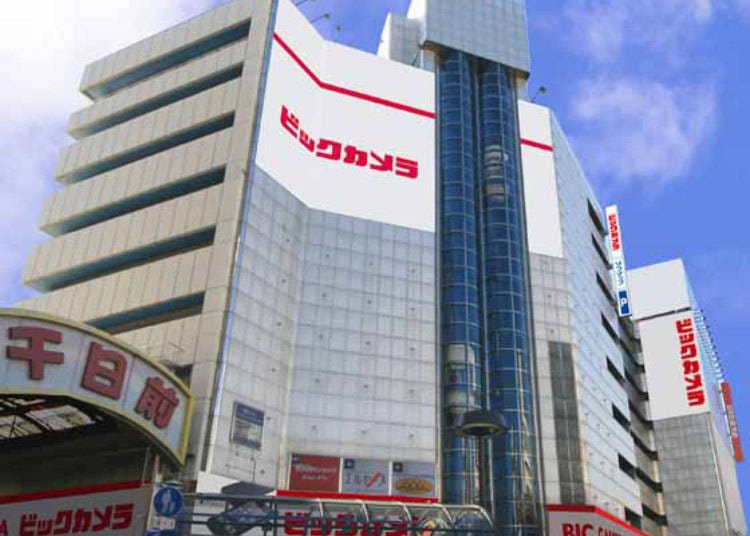 The first sales of the New Year will start from 10:00am on January 1 at BicCamera Namba! On sale will be fukubukuro lucky bags filled with popular home appliances and daily necessities. While the lottery for online sales has ended, another will be held in-store on New Year's Day. Be sure to arrive early and get your spot in line before the shop opens!
Also, the First New Year Sale is a must! From Blu-Ray recorders to TVs, PCs, tablets, smartphones, to cameras and household appliances – plus bedding and even sports gear – you can find a huge selection of products at value prices.

For product details, see the website (available only in Japanese).
https://www.biccamera.co.jp/shopguide/news/newyear/lucky_box2020/index.html
ビックカメラなんば店

Address

2 Chome-10-1 Sennichimae, Chuo-ku, Osaka, 542-0074

Phone Number

06-6634-1111

Hours: 10:00am – 9:00pm
First Sales: January 1, 2020 from 10:00am to 7:00pm
Not just fukubukuro lucky bags - The 'Hatsu Uri' first sale is profitable!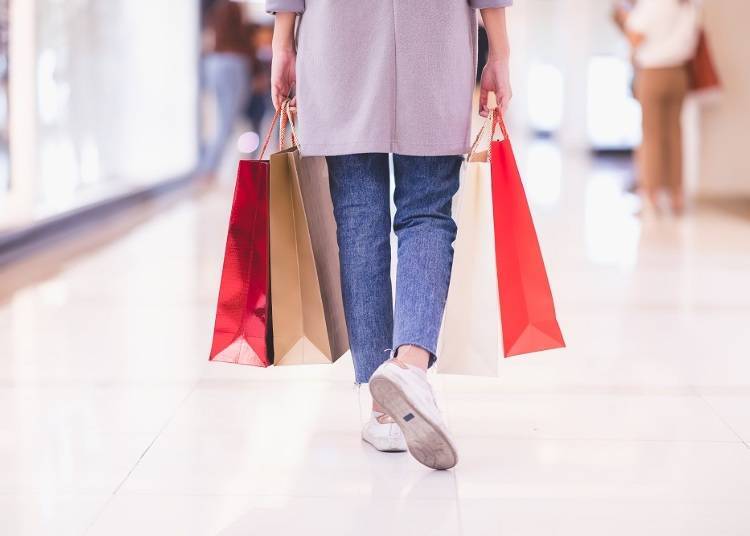 While Osaka's lucky bags are a great way to save big, there's one other Japanese custom our shopping fans will love: 'Hatsu Uri', or the first sale of the New Year!

This is because prices are drastically reduced - with some stores offering up to 80% off. If you are looking to buy a high-priced, high-quality product that is usually hard to get, the first sale is a great opportunity.

In addition, 2020 is a premium year for celebrating the Tokyo Olympics. Since there is a possibility that some shops will stretch sales even farther than usual, be sure to visit brand and department store websites to see what's on offer!
Don't Miss Out on Osaka Fukubukuro 2021!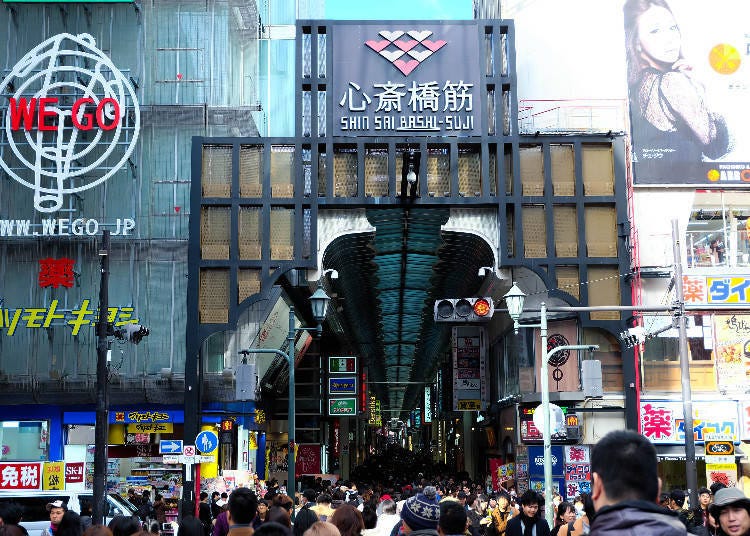 MankmanRK / Shutterstock.com
Scores of visitors to Osaka are looking forward for once-in-a-lifetime fukubukuro! But keep in mind that you're not alone: especially at popular shops and brands, long lines will form. Since you may be waiting for the store to open outdoors, be sure to keep your coat, muffler, gloves, etc. and gear up for cold weather.

Also, when shops open, it's possible that people will rush in all at once and race to their shop of place. If you'll be joining in the fray with family, be aware that you may get separated in the excitement - and take care not to get injured in the push.

The First Sale is the most lively of the year and Fukubukuro lucky bags are said to attract happiness. During your visit to Japan, be sure to experience the glowing sales floor and excitement of opening lucky bags together with friends or family! Above all, enjoy a taste of the exciting New Year in Japan.

Text by: West Plan Co., Ltd.
Related Fukubukuro Articles
*This information is from the time of this article's publication.
*Prices and options mentioned are subject to change.
*Unless stated otherwise, all prices include tax.