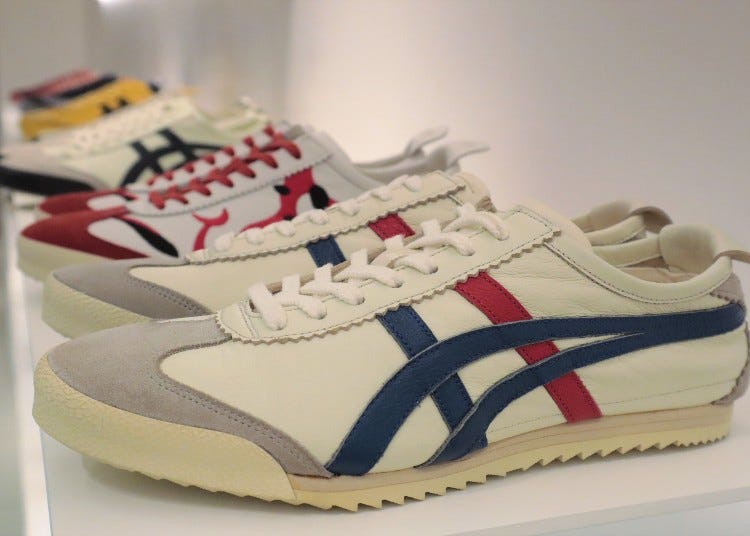 Onitsuka Tiger is a Japanese brand famous for its sneakers. Particularly popular in Asia and the West, the retro design of the MEXICO 66 signature model led them to become one of Japan's most recognizable fashion brands.

Constantly seeking innovation through ambitious projects, Onitsuka Tiger has launched the "NIPPON MADE" series, incorporating Japanese technology and craftsmanship into stylish sneakers.

To discover more, we asked Onitsuka Tiger to spill the development secrets behind NIPPON MADE, along with a list of their recommended products and more. If you're a sneaker fan, don't miss this behind-the-scenes glance into the Onitsuka Tiger world!
Made in JAPAN: Masterpieces to Share With the World is a project exploring the stories, technology, and charm behind Japanese products through the eyes of the multinational LIVE JAPAN editorial team.
Photo: Onitsuka Tiger
Onitsuka Tiger is a world-famous fashion brand originating in Japan, and is gaining popularity especially in Western countries and Asian countries.

The Onitsuka Tiger shoe brand was founded in 1949 by Kihachiro Onitsuka. The company was originally named Onitsuka Co., Ltd. before being renamed "ASICS Corporation." Onitsuka Tiger was relaunched in 2002 and is now a fashion brand handled by the company.
What is the NIPPON MADE Series?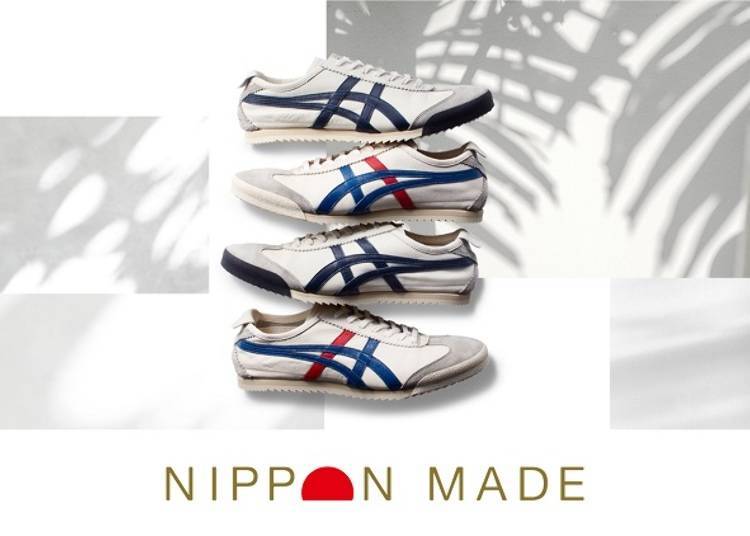 Photo: Onitsuka Tiger
Onitsuka Tiger's NIPPON MADE series is a luxury sneaker line handcrafted by artisans using traditional Japanese techniques, manufacturing methods, and materials under the concept of "the real Japan." Each process, from the sewing to the finishing touches, flaunts exceptional Japanese craftsmanship and quality.
We Spoke With Kaname of Onitsuka Tiger!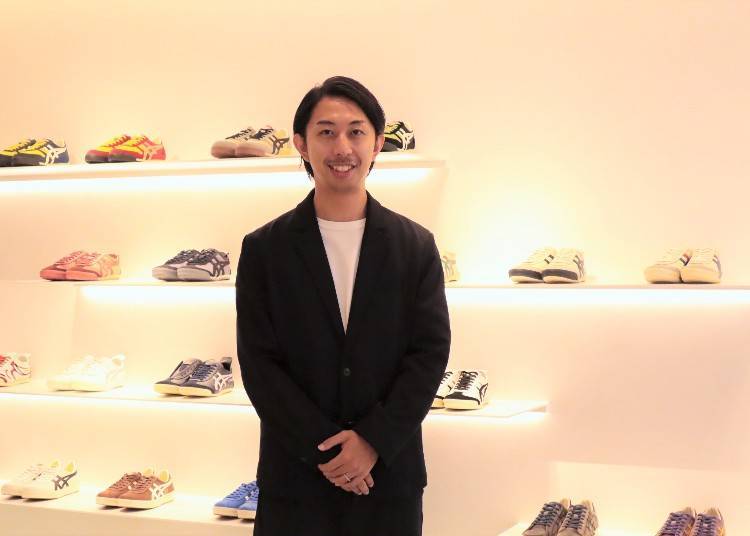 To learn more about NIPPON MADE, including the inspiration behind the series and what makes it so special, we met with Mr. Kaname of Onitsuka Tiger.
The Story Behind NIPPON MADE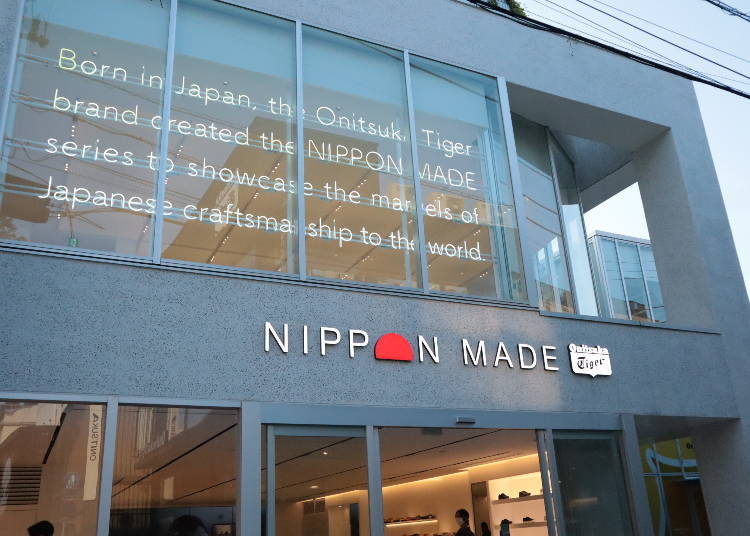 ▲The Onitsuka Tiger Omotesando NIPPON MADE speciality store, which opened in 2019.
What led to the creation of the NIPPON MADE series?

"NIPPON MADE started as a way to spread Japanese craftsmanship overseas. Through the use of specialized Japanese techniques, we were able to provide both domestic and international markets a high-quality sneaker of exceptional make."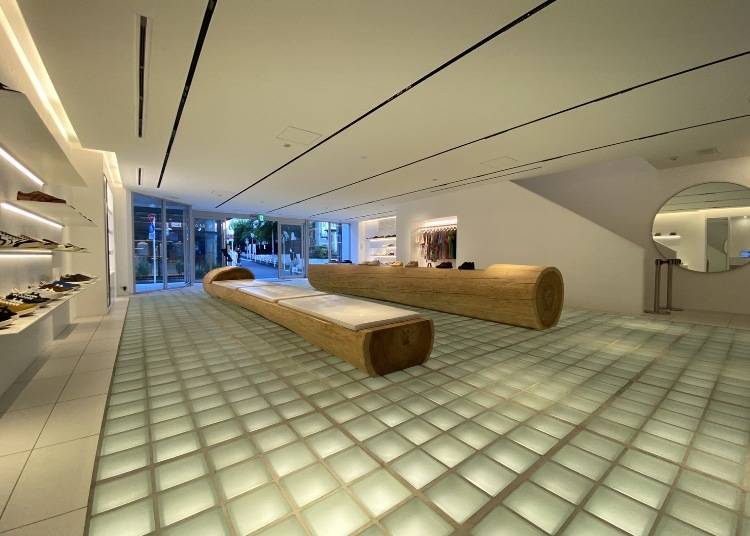 What's special about NIPPON MADE?

"Throughout Japan are hundreds of hubs boasting incredible cultures based around manufacturing, technology, and craftsmanship. We wanted to incorporate this into our sneakers while dramatically increasing the quality of each element like material, stitching, sewing, dyeing, and more."
"In particular, the delicate stitching and special insoles are the two most notable elements of NIPPON MADE sneakers. All manufacturing is handled by the Sagawa Kogei town workshop in Osaka, who are able to craft a shoe with a feel and fit unlike anything else we've seen.

"Each season, we scour the country to uncover new Japanese techniques and technologies to incorporate into our products. With such genuine artistry, it's no surprise that each NIPPON MADE sneaker has its own distinctive look and character - an attribute only found in the most authentic of handmade goods."
International and Domestic Reactions to NIPPON MADE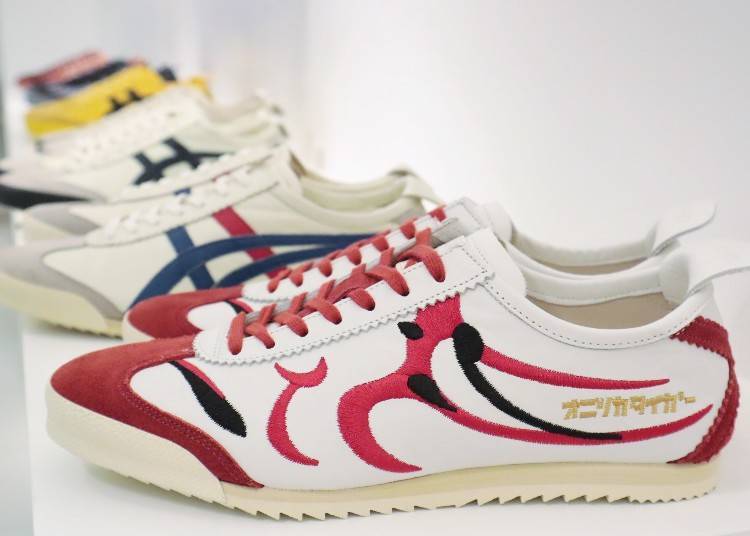 Since the launch of NIPPON MADE, how has the reaction from both overseas and Japanese markets been?

"We were pleased to see an enthusiastic and positive reception in both the domestic and international markets. Despite being more expensive than the standard Onitsuka Tiger lineup, lots of fans have praised their design, softness, lightness, quality, and wearability."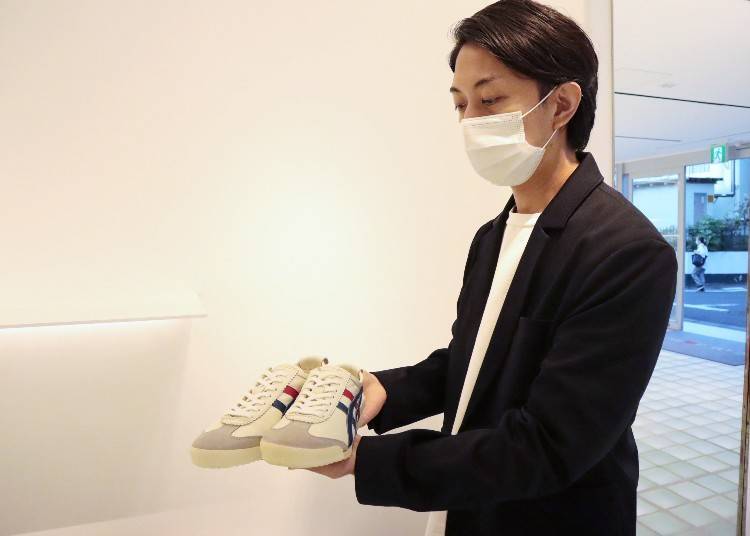 Glad to see such positivity right from the beginning! Were there any difficulties in launching the product overseas?

"Because Onitsuka Tiger is already well known overseas, there weren't many hurdles in launching and promoting the product to international audiences. In fact, many of the popular products continue to be sold out both in Japan and overseas, making our main difficulty keeping up with demand. We have the business; we just need to keep making the product!"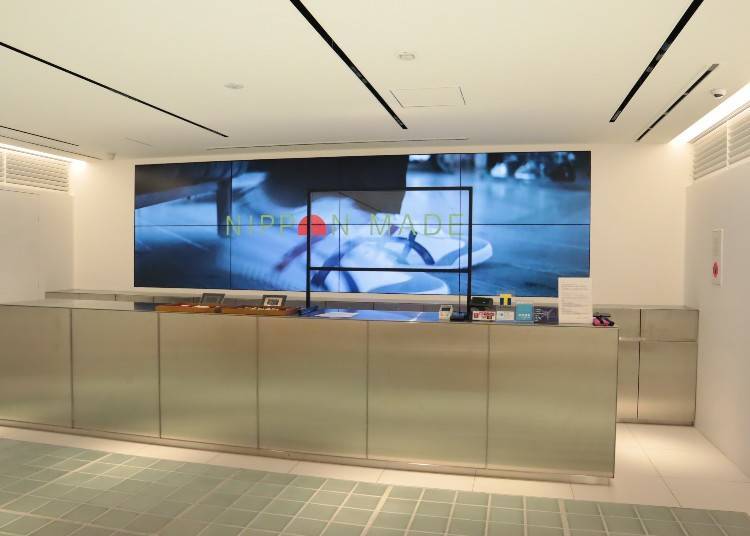 Did you do anything special when promoting overseas?

"We decided to promote NIPPON MADE equally to both domestic and overseas markets, so we didn't change much when launching overseas. Currently, we are not making any limited-edition products for the international market.

"However, to ensure that the characteristics and value of each product are conveyed directly to our customer base, we generally only sell at our directly managed stores. Because of this, many of our overseas fans see Onitsuka Tiger as an exceptional and rare brand."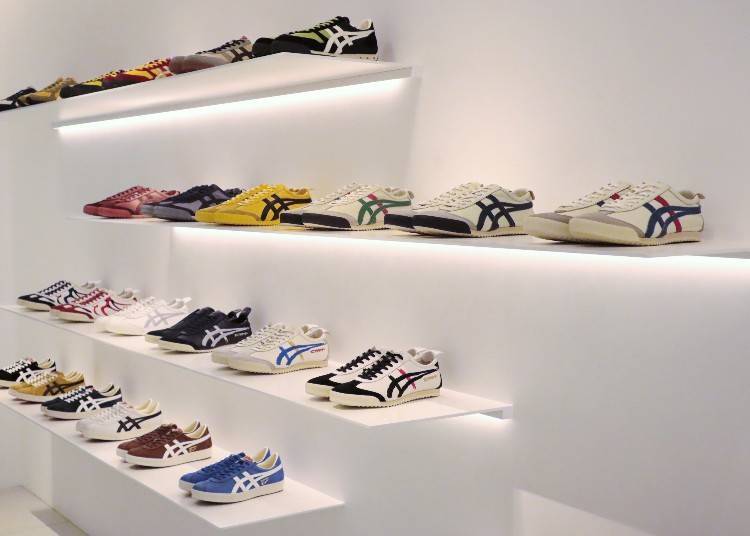 Have you felt any effects from COVID-19?

"The sales of NIPPON MADE have continued to climb even in the face of COVID-19. I feel that now more than ever, people are interested in purchasing products of a higher caliber than usual. NIPPON MADE allows and encourages customers to thoroughly relish the qualities and peculiarities of each individual shoe. We're certain they'll continue being a sure-fire hit in this new age of excellence."
The Definitive NIPPON MADE Products!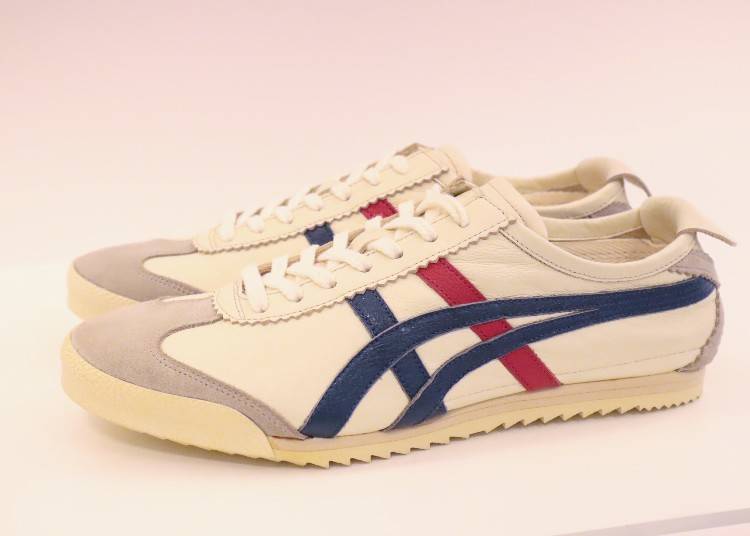 The signature model "MEXICO 66 Deluxe" (27,500 yen)
What are the most popular sneakers?

"Ever since they first went on sale, the most popular sneakers amongst Onitsuka Tiger fans in every country continue to be the signature model Mexico 66 Deluxe Tricolore. They flaunt an iconic, eye-catching retro look with a vintage design and are renowned for feeling great on the foot. The washed leather is soft and flexible, comfortably molding to the individual feet of each wearer."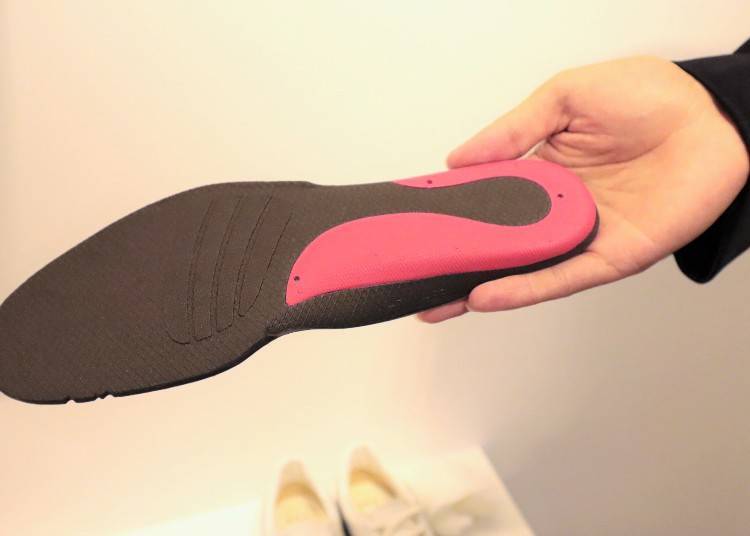 "They are also fitted with an EVA insole boasting different degrees of hardness, allowing them to be worn for long periods of time without feeling sore or tired."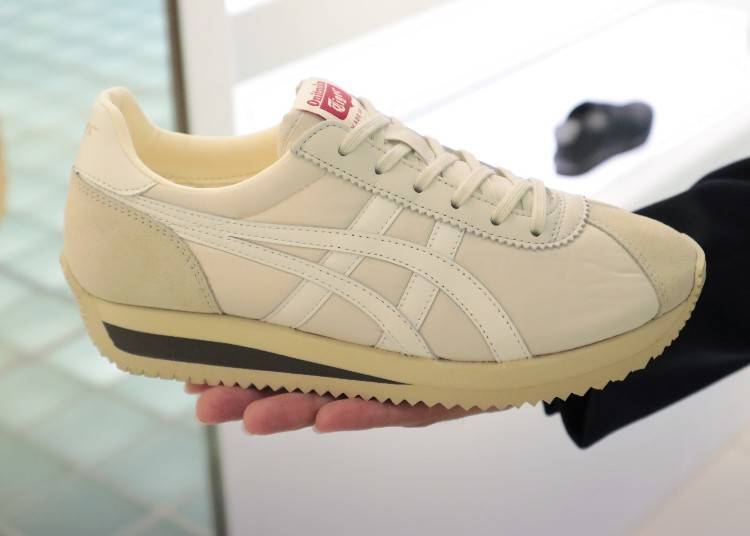 MOAL 77 NM (24,200 yen)
What sneakers are popular overseas?

"The aforementioned Mexico 66 Deluxe Tricolore is the most popular in Asia while the MOAL 77 NM is preferred in the west. In Japan, the basic black/white LAWNSHIP NM has also garnered favor for being easy to pair with all kinds of fashion. In Asia, Onitsuka Tiger is seen to complement urban and casual fashion styles, while in the West they are viewed as more sporty shoes, showcasing the differences in culture through fashion and lifestyle."
What work is underway to collaborate with other brands?

"We're currently thinking of ways to get Onitsuka Tiger to a greater range of people. One of these ways is through occasional collaboration with other brands who share the same ideas of craftsmanship as us. While I, unfortunately, can't spill any secrets now, I promise there are exciting developments on the horizon!"
3 Onitsuka Tiger Products to Watch Out For!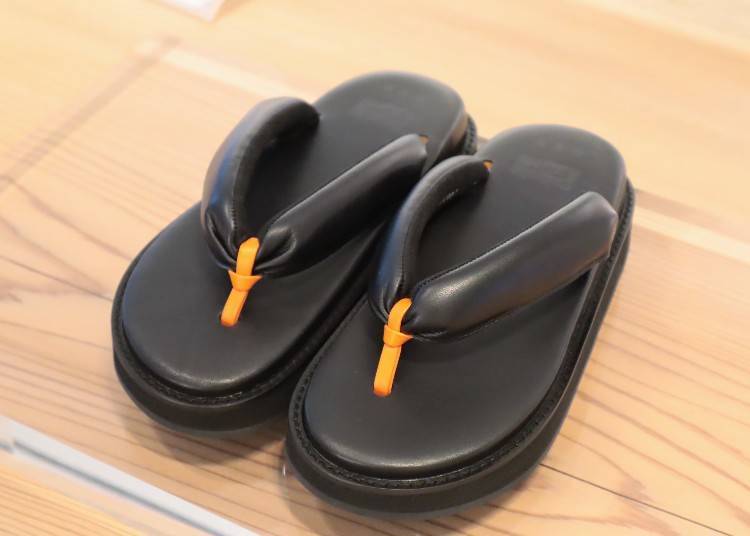 TIGER SETTA NM (33,000 yen)
What shoes should fans be checking out? Are there any new products?

"The TIGER SETTA NM, a brand-new shoe released in August, was created to meet the needs of remote work due to the COVID-19 pandemic. Many are no longer wearing the leather shoes they needed for the office and are instead opting for simple shoes that can be easily slipped on without socks. The design of the TIGER SETTA NM is based upon the traditional Japanese leather-soled 'setta' sandal enhanced with the wearability of a sneaker. Plus, the front of the strap is made from Japanese leather, making it worthy of the NIPPON MADE series."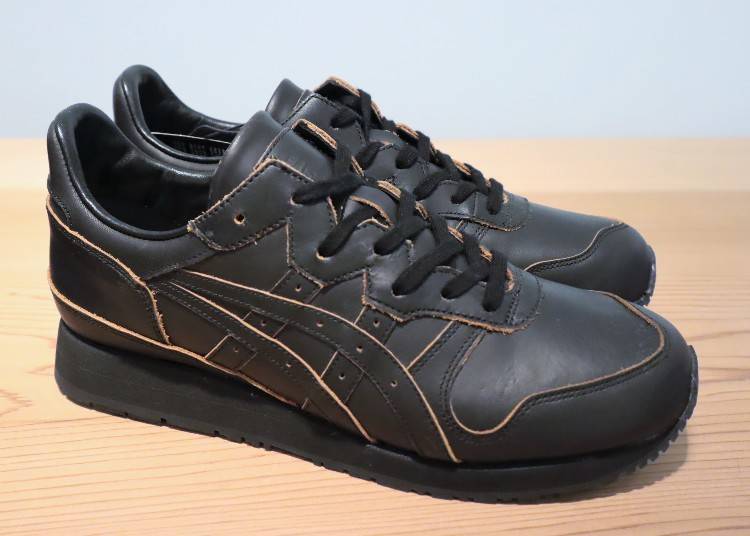 TIGER ALLY DELUXE (49,500 yen)
"The TIGER ALLY DELUXE utilizes the ancient Japanese art of gobaishi-zome dyeing, showcasing an incredible display of traditional technique. A popular black dye since long ago, gobaishi-zome was the primary ingredient in 'ohaguro,' which Japanese women used to dye their teeth black. Through this traditional method, each item appears unique and exudes a handmade, rustic feel."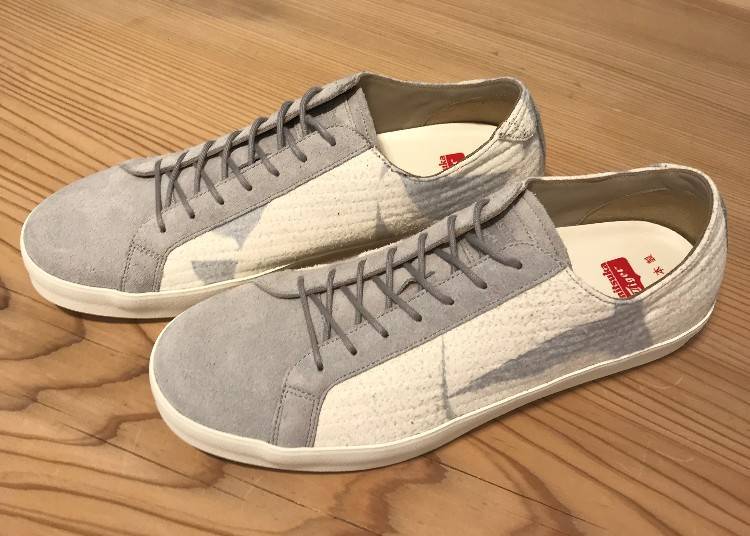 FABRE DELUXE LO CL: Autumn/Winter 2021 New Product (35,200 yen)
"This year's new autumn/winter sneaker is the rerelease of the original court shoe* FABRE DELUXE LO CL with a new material and fresh design. Using leftovers from cut leather, each shoe is an utterly unique, one-of-a-kind product."

(*Court shoe: shoes worn when playing sports on a court, like basketball or tennis. They generally have a flat sole.)
Treat Your Feet to the Beauty of Japanese Craftsmanship!
With such a vast history of manufacturing and craftsmanship, the deeply embedded culture of artistry in Japan is so broad that even many locals don't fully comprehend its breadth. Onitsuka Tiger and their NIPPON MADE shoes have tactfully harnessed this priceless knowledge, allowing it to be spread and propagated worldwide through the influence of modern fashion.

Moving past the era of mass production and consumption, Onitsuka Tiger seeks a return to the times of individuality and meaningful craftsmanship. Born from the painstakingly trained hands of artisans, the NIPPON MADE series will undoubtedly continue to grow and inspire the world through Japanese ingenuity.

*The information in this article comes from coverage in August 2021.
*For the latest information, please check the official website.

The NIPPON MADE Store Featured in This Article:
Onitsuka Tiger OMOTESANDO NIPPON MADE

オニツカタイガー 表参道 NIPPON MADE

Address

4-25-13, Jingumae, Shibuya, Tokyo, Japan, 150-0001

Phone Number

03-6721-0301

・Hours: 11:00am - 8:00pm
*Currently operating under shortened hours.
・Closed: Irregularly
Written by:
*This information is from the time of this article's publication.
*Prices and options mentioned are subject to change.
*Unless stated otherwise, all prices include tax.