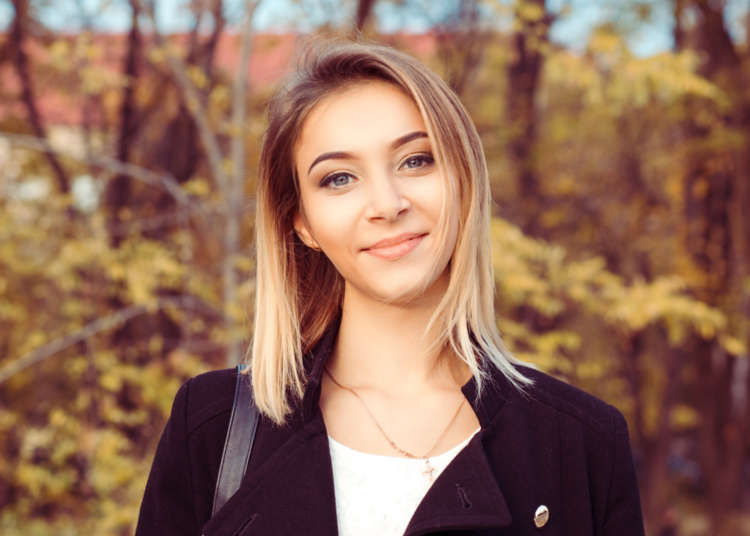 As a Japanese national, I feel it is natural for Japanese people to have sensations and common sense typical of Japanese people. Well then, how do mixed people who were born and raised in Japan but who have a non-Japanese parent see both of their homelands?

For this article, we asked a biracial woman who has a French father and a Japanese mother, grew up in Tokyo but says she loves France about the differences between Japan and France. (The following are her personal opinions that she gave for the interview.)
1: Japanese people really are extremely earnest and hard workers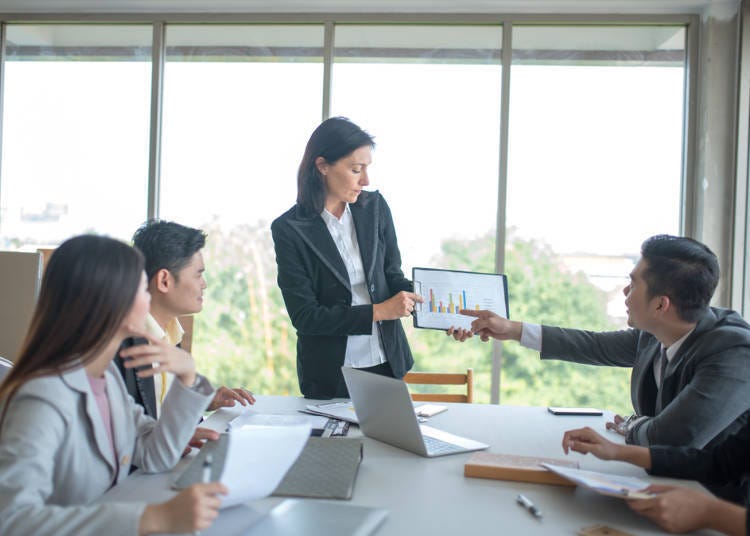 Image: Shutterstock
"Japanese people are truly earnest and hard workers. Compared to them, French people really don't work. I think that particularly when I look at my father. Above all, French people probably find it unthinkable to not go on any vacations."

The number of statutory working hours in France is 35 hours per week. This is lower than Japan's 40 hours per week. Most shops, except some in sightseeing areas and so on, face restrictions regarding operating on Sundays. In this manner, the stipulated working hours are shorter. Furthermore, to French people, a holiday spanning two weeks to a month = vacation. It is common for French people to go on vacation, so it seems like the working environment of Japanese people, in which it is a struggle to even take a few days off, is unbelievable to them.
2: Japanese people fuss over trivial matters!? French people don't fuss over small things and do as they please
Image: Shutterstock
"French people don't get angry over small matters and they don't worry much about whether something they say will be rude. For better or worse, they aren't bothered by minor things and do as they please. I think they rarely do everything properly like Japanese people."

Being punctual and doing everything properly are both good things about Japan, but we can see how sometimes, we might be perceived as rigid. When studying abroad in France, it seems that the teachers also acted with such freedom.

"The teachers also often arrived late. They did as they pleased, such as changing something that they'd said they would do next week to something else the following week. They taught art class, so I'll just say that they have an artist's sense..."

It is a problem that they forget important matters, but their freedom in not following conventions is also related to their broad-mindedness when it comes to accepting others.
3: Frenchmen are proactive when it comes to taking care of their children!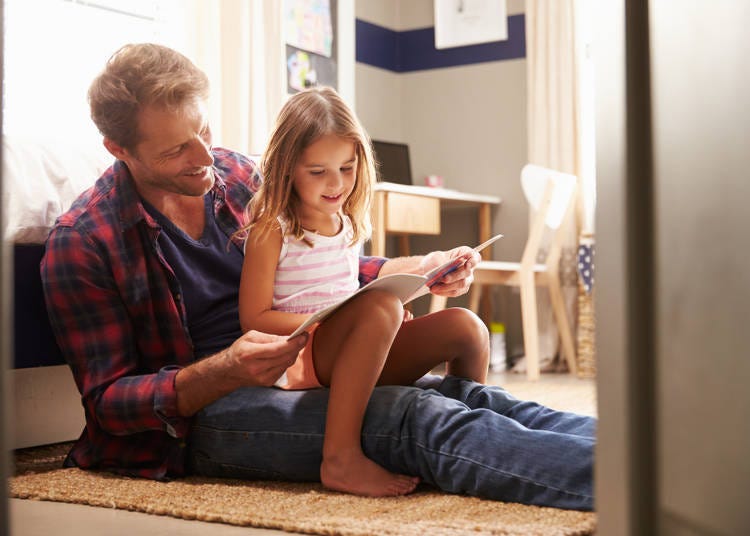 Image: Shutterstock
"I think Frenchmen are proactive when it comes to taking care of their children. In fact, my own father was usually the one to pick me up from nursery school."

Their view on work as ending the moment after their regular working hours and not working overtime as well as their environment are likely connected to the ease of those who work in taking care of their children. Also, France is one of the countries that succeeded in recovering their birth rate, which cannot be said for most developed countries. A substantial amount of child-related public subsidies is also available, and it can be said that from a social perspective, the environment is also cooperative in raising children.

Apparently, her French father played such a major role that she says, "My mother has never changed my diapers." That's a little extreme, isn't it!?
4: In France, it is the norm for men to do chores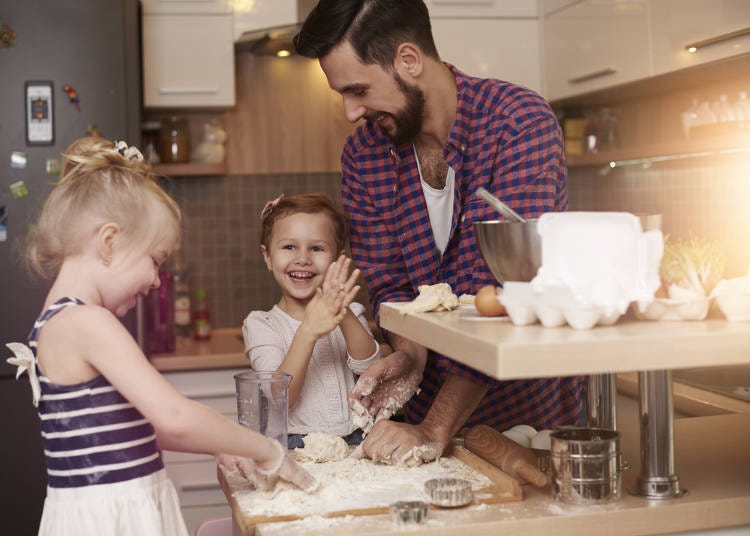 Image: Shutterstock
"In France, it is very normal for the father to do the chores. So much so that it is normal for 'Dad will go and pick up the children and cook dinner' to appear normally in French language textbooks as a model sentence."

Other than that, apparently, there were also illustrations in the textbooks depicting the father cleaning while the mother is on the phone with a friend and the father repairing the washing machine and cooking dinner in the afternoon.

Come to think of it, in Japan, there is still the deeply rooted stereotype of the mother doing chores while the father works away from home. We need to change how we think starting from such small things.
5: French people like vibrant colors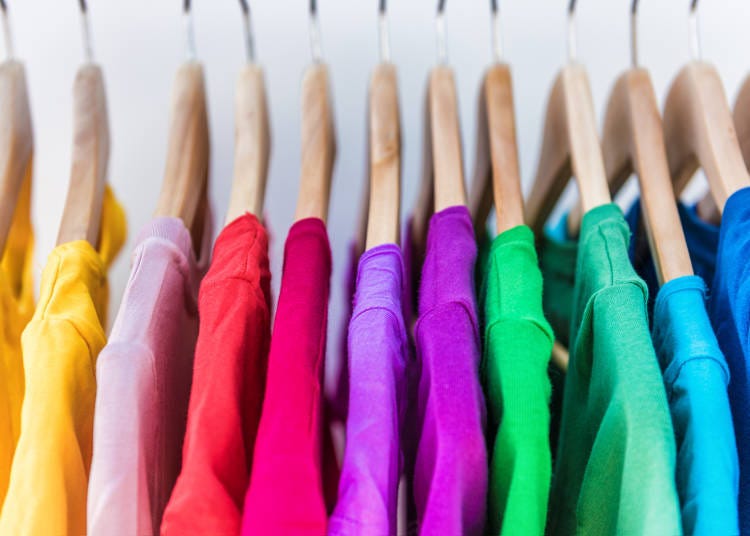 Image: Shutterstock
"Compared to Japan, French people like colors. They go for incredibly eye-catching colors and combine multiple patterns. They also tend to choose cute designs such as frills and lace."

In Japan, people tend to prefer basic tones and simple designs as they age. It is true that in clothing stores overseas, there is a large selection of vibrant colors, eye-catching floral patterns, and so on, and there are many older people wearing bright colors such as pink and yellow. It seems that everyone wants to enjoy fashion freely, regardless of age.
6: Frenchmen are fashionable! There are many stylish people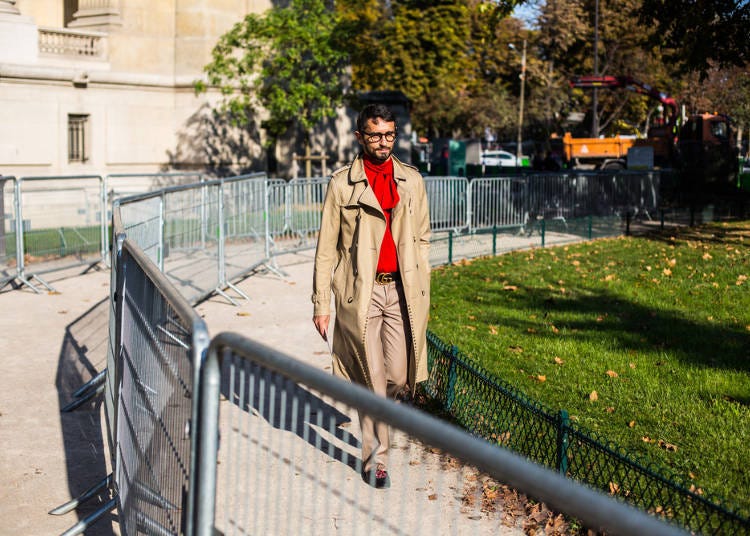 Image: Shutterstock
"I think there are many Frenchmen who keep themselves looking neat. I have the impression that men also enjoy fashion, such as by wearing a shirt and tying a scarf around their neck."

As expected of the center of fashion, France. It seems that even men have high standards of fashion.

"In particular, Paris isn't full of chain stores, but there are many privately-run stores in places like shopping streets, and it's really fun to look at them."

Also, in France, it seems like men going out together in fashionable outfits is a common sight. Japanese men, how about dressing up more than usual and heading somewhere together with other men?
7: French people eat out frequently, such as at cafes and restaurants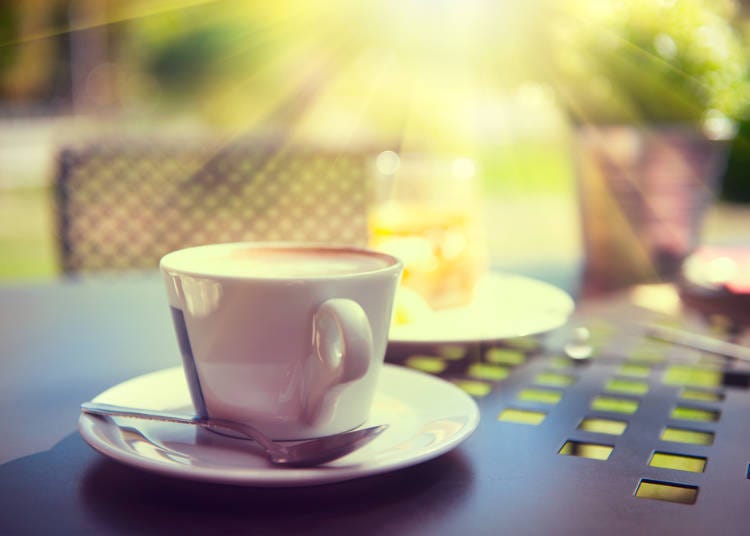 Image: Shutterstock
"For my family, it's normal to go to a café in the morning, so I was surprised when I heard that Japanese families rarely go! Even for dinner, I think my family eats out very often."

Going to a café in the morning as a family and having breakfast at a café conjures a rather stylish image. It might also be because it is a sightseeing area, but in Paris, there are cafes and restaurants that are always full. By the way, it seems like the norm is to dip bread in coffee before eating it.
8: Individualism regarding meals as well!? The French way is to "prepare what you want to eat yourself"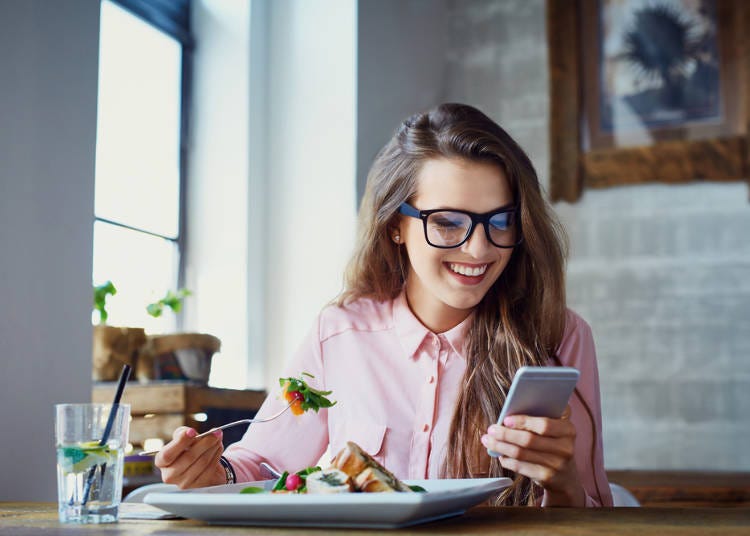 Image: Shutterstock
"In my house, it has always been normal to prepare what you want to eat yourself. Even for something that someone made, if we want to eat it, we will eat it, and if we don't want to eat it, we won't".

Even from their eating habits, they can exercise their own will and independence. "Even if I didn't finish the food that was provided, I was never scolded." In this manner, it seems that each person's will is respected even regarding meals.
9: There are no clubs in France! Students are given complete freedom with regards to extracurricular activities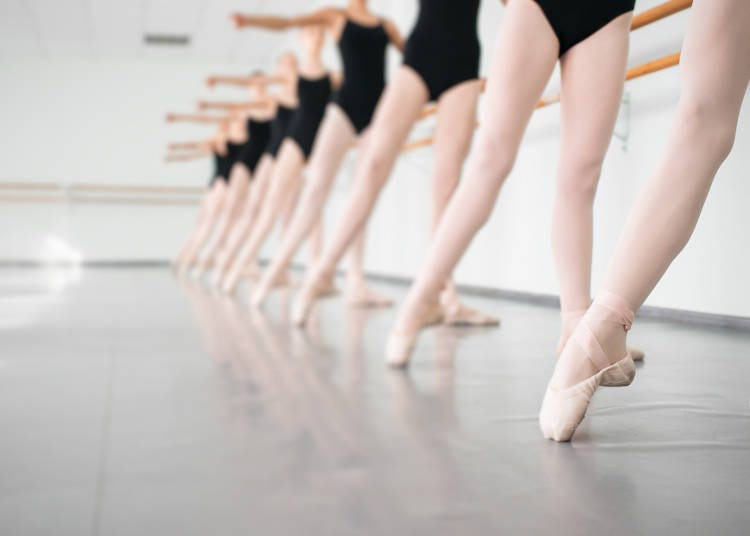 Image: Shutterstock
"In Japan, club activities in school are the norm, but there are none in France. After school, most people go for lessons or practice such as ballet and soccer practice."

In France, there are no school clubs - at least not in the way that Japanese might interpret them. In addition to weekends, students also do not have to go to school on Wednesday afternoons, so apparently, most children use that time for extracurricular activities.

She told us, "I don't like being tied down, so I didn't join any club. That part of me might be rather French. However, I'm quite shy and reserved compared to my friends who came back to Japan from other countries, so I think that side of me is pretty Japanese." It would be good if more people could learn about the strengths of France and Japan so that we can recognize and understand each other's differences precisely because we can compare both countries.

Written by: Miyuki Yajima
*This information is from the time of this article's publication.
*Prices and options mentioned are subject to change.
*Unless stated otherwise, all prices include tax.