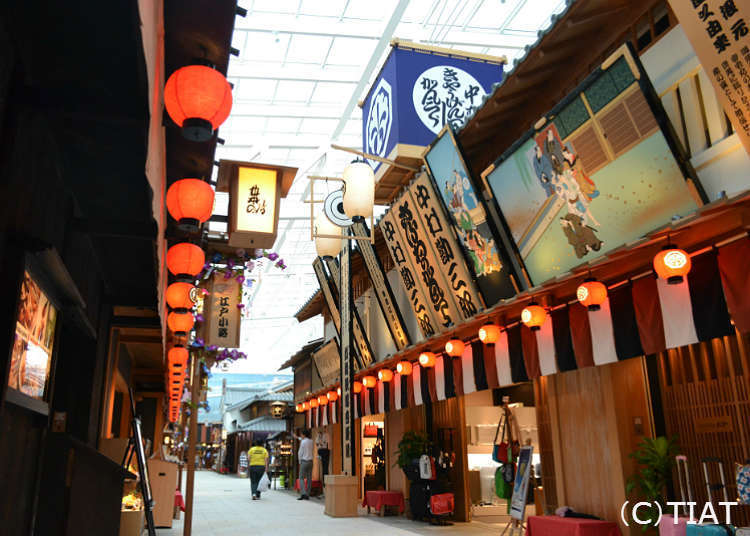 Haneda Airport (HND) is known to be one of the world's most busiest airports but there's so much more to see than just countless planes taking off and landing. We'll guide you to Haneda's best spots that'll melt away your overlay!
Watch aircraft from the Observation deck
The observation decks are located on the 6th floor and the roof top of passenger terminal 1, as well as on the 5th floor of passenger terminal 2. Opening hours are between 4:30 p.m. and 10:00 p.m. West Park Cafe Sky Fountain is a restaurant located at the observation deck floor of passenger terminal 2 that serves excellent light meals, perfect for an overlay. A myriad of lights scattered on the floor light up at night, creating a fantastic atmosphere.
Refresh your body and mind at the airport lounge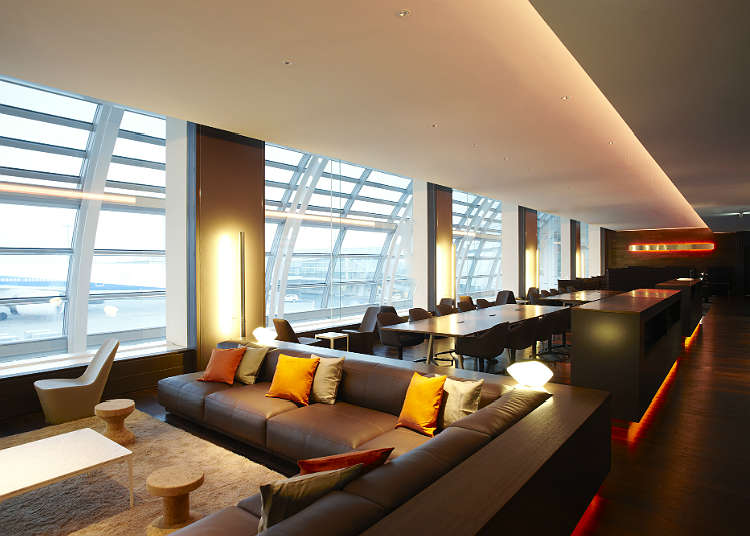 There are lounges where customers can enjoy free soft drinks and shower facilities (public area only) for a small admission fee. They are located on the 1st floor public area and the north and south sides of the 2nd floor. At passenger terminal 2, they can be found on the 3rd floor public area and the 2nd and 4th floors of the airside area.
Take a rest at a Compact Hotel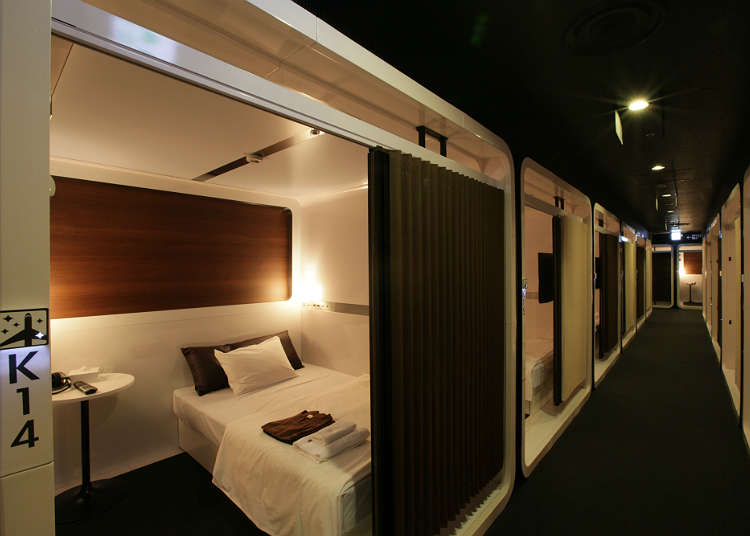 Hotel First Cabin Haneda Terminal 1 is located on the 1st floor of passenger terminal 1. It is designed in the image of first class seats inside airplanes and rooms are available by the hour. There are two types of rooms, one is called first class cabin and the other is called business class cabin. Both rooms feature a bed, TV and Wi-Fi. A large public bath and shower booths are also available.
A cafe with 40 million stars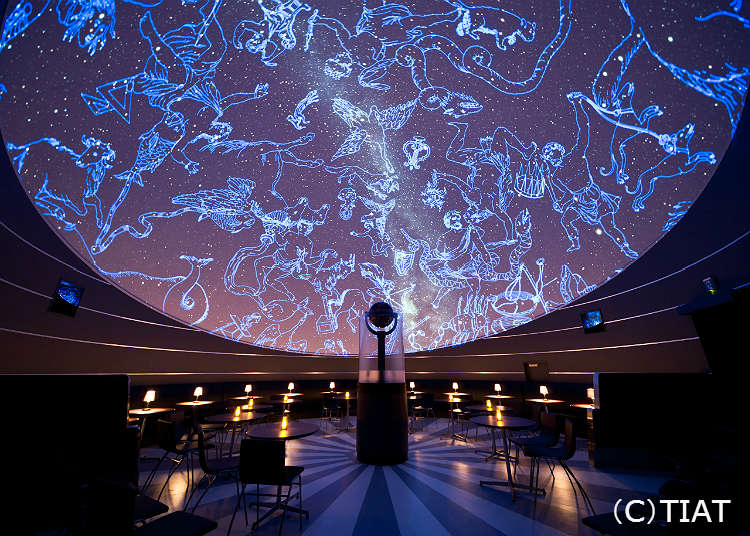 The planetarium show at the Planetarium Starry Cafe, located on the 5th floor of the international terminal, is so breathtaking, it might make you forget about the delicious snacks and coffee specialties on the menu. The cafe features shows that are exclusive to Haneda Airport, as well as projecting starry skies over Tokyo (Nihonbashi) as well as Haneda's destination cities such as London, Singapore, and Sydney. Screenings change by season.
Haneda Nihonbashi - A reproduction of the starting point of journeys past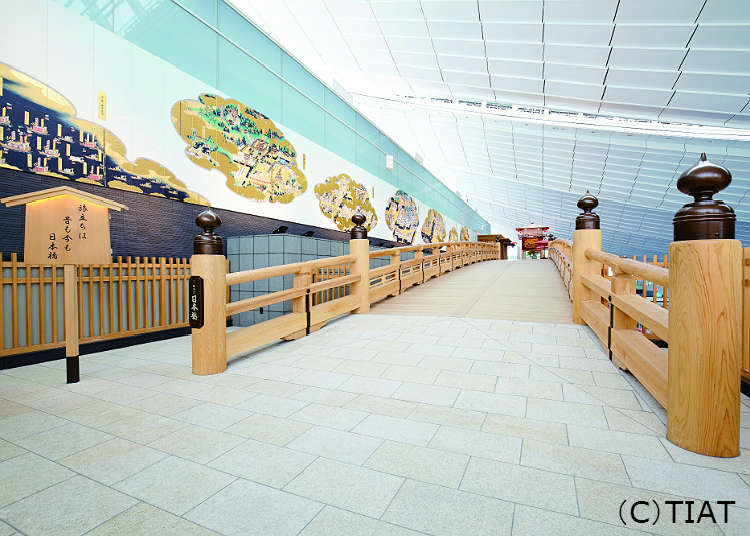 Nihonbashi bridge was the starting point of many people's journeys during the Edo period (1603-1868), when samurai warriors ruled the country. Haneda Nihonbashi is the reproduction of this very bridge, now located on the 4th floor of the international terminal. The bridge is made of Japanese cypress wood, half the size of the original bridge of the Edo period. It really takes you back in time! From the bridge, you can overlook the entire building and it is a good spot for taking photographs. Miniature models of air crafts are displayed at the end of the bridge.
Get in the flight simulator!
Flight simulators can be found just across the Haneda Nihonbashi. There are four simulation machines; one with a moving seat and three others which children can also enjoy. The first simulator will let you experience take-offs, landings, and maneuvering the aircraft on several flight routes such as Haneda to San Francisco, Frankfurt to Haneda, or Haneda to Taipei.
A wide variety of restaurants and souvenir shops!
There is an area with rows of restaurants and shops under the themes of Wa (Japanese culture) and Edo located on the 4th floor of the international terminal. The main street, Edo ko-ji, is a reproduction of Tokyo's cityscape during the Edo period. There is also a stage called Edo butai at the center where various kinds of events are held from time to time.
Savor sushi at Uogashi Nihon-ichi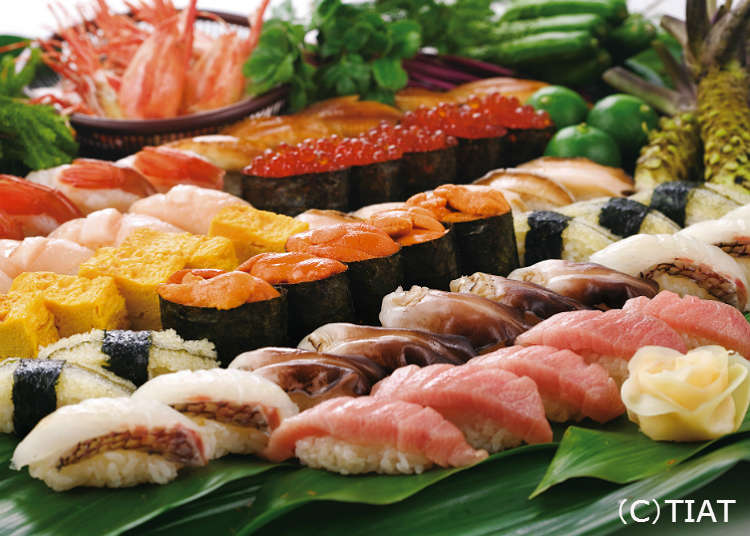 Uogashi Nihon-ichi is a sushi restaurant located on the 3rd floor of the international terminal (Gate 112-114). They offer freshly made sushi and it is highly popular for its great quality of dishes and their reasonable prices. It is open 24 hours a day.
Rokurinsha, Tokyo's popular ramen restaurant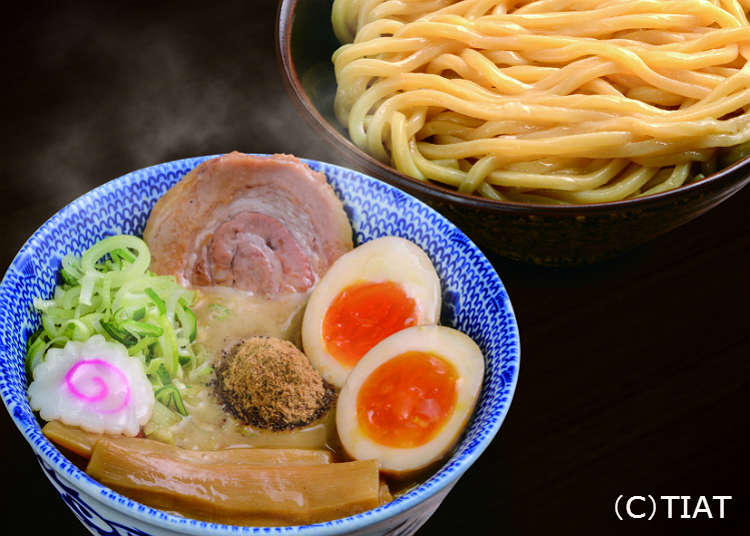 Rokurinsha, located on the 3rd floor of the international terminal (Gate 112-114), regularly scores a high place in the ranking of Tokyo's most popular ramen restaurants. It is so popular that customers line up outside to wait to enter their main shop in inner Tokyo. Rokurinsha's famous ramen can now be tasted by travelers at Haneda Airport! Our recommendation is Tsukemen: noodles and soup are served apart from each other and the soup acts as a dip.
Address

Hanedakuukou, Ota-ku, Tokyo, 144-0041
View Map

Nearest Station

Haneda Airport International Terminal Station (Keikyu Airport Line / Tokyo Monorail Haneda Airport Line)

*This information is from the time of this article's publication.
*Prices and options mentioned are subject to change.
*Unless stated otherwise, all prices include tax.