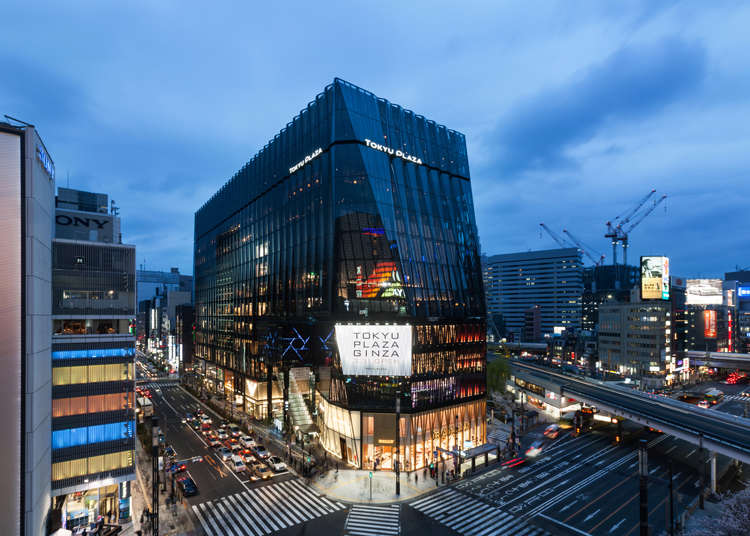 In October 2019, Japan increased its consumption tax to 10%, which made even regular shopping in the city fairly expensive. However, you can still purchase the things you want without Japan's taxes in duty-free stores in airports and other places.

People often think that duty-free stores can only be found in airports, but do you know that a large duty-free store exists in Tokyo? Lotte Duty Free Ginza is located in Ginza, the center of tourism in Tokyo. This article will talk about the basic information of this store and its unique features. In fact, if conditions permit, even Japanese people living in Japan can also use this store, so be sure to check this out if you plan to leave Japan soon.
What's on each floor the Lotte Duty Free Ginza?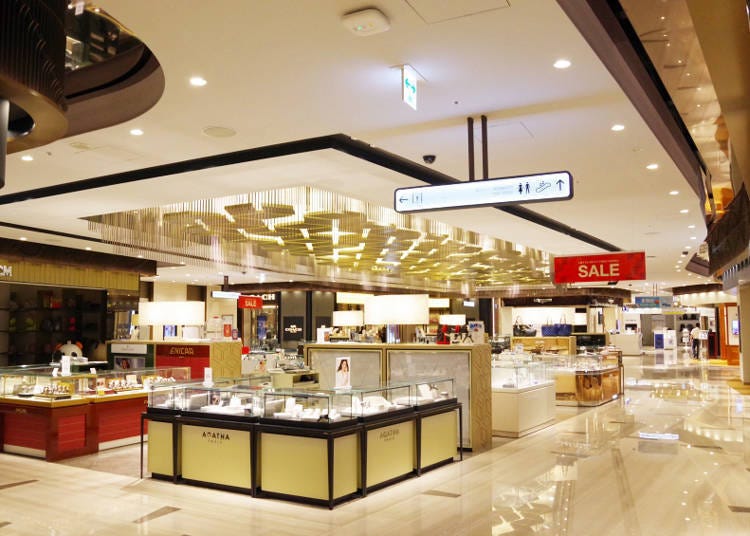 The Lotte Duty Free Ginza is housed on the 8th and 9th floor of the Tokyu Plaza Ginza which is directly connected to the Ginza Station. The 8th floor features luxury boutiques such as GUCCI, COACH and Ermenegildo Zegna, luxury watch stores such as OMEGA and Montblanc, and fashion stores like Samantha Thavasa, MCM and TORY BURCH.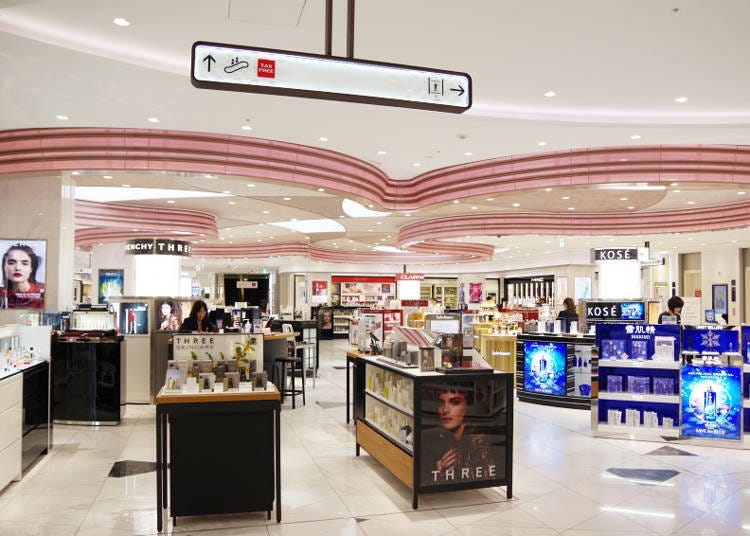 Cosmetics occupy the majority of the 9th floor with an abundance of Japanese cosmetic brands like Shiseido, SK-II, THREE and KOSE.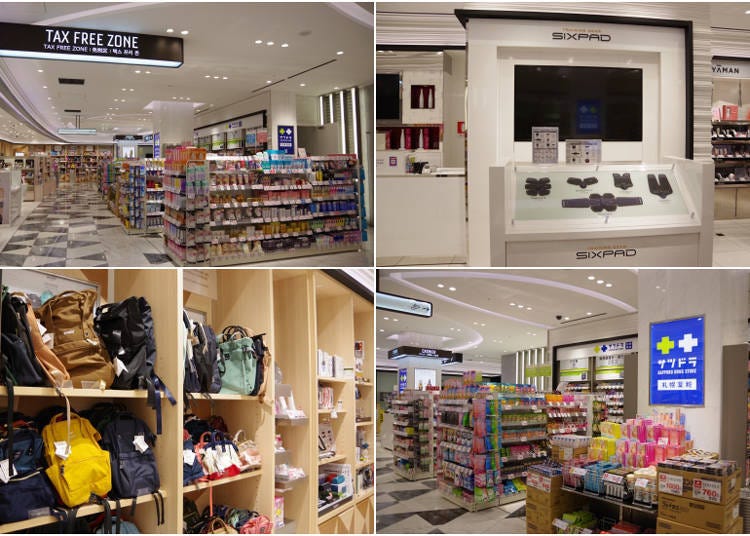 In the TAX FREE ZONE of the 9th floor, you can purchase Japanese-made goods (taxes will apply for people who live in Japan, but Japanese people who live abroad are exempted from taxes).

It has Sapporo Drug Store medicine, stylish but affordable cosmetics, Anello bags, and beauty electronic appliances. The drug store, electronics retail store and department store are all on one floor so you don't have to go up and down the stairs.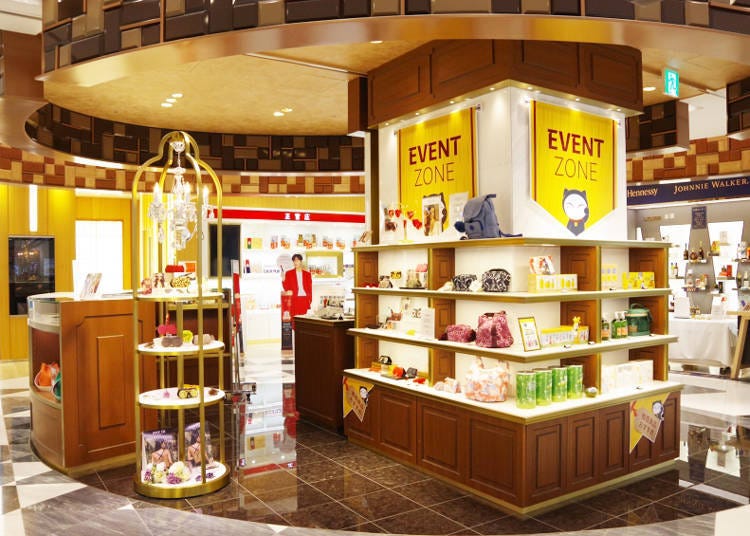 The EVENT ZONE on the 9th floor is a space filled with items up to 70% off. Stop by for a chance to find bargains, such as accessories, sunglasses, and leather goods.
What are the popular and exclusive items in Lotte Duty Free Ginza?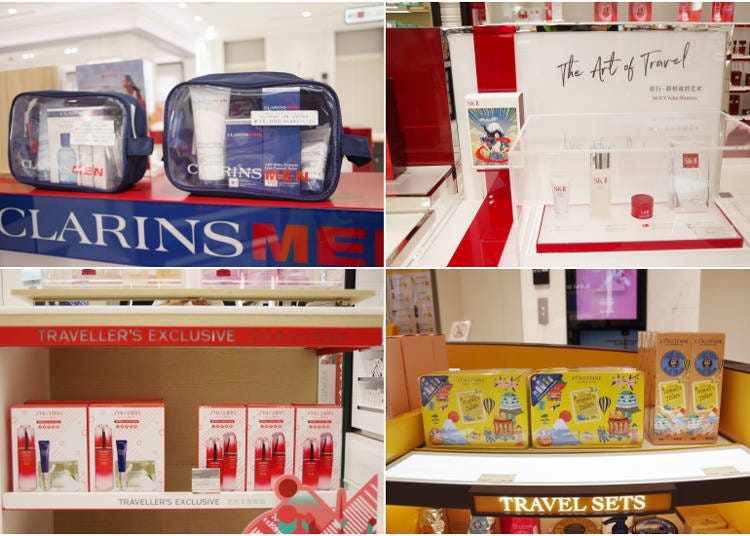 Their popular item is a cosmetics travel kit. They also sell Japan-exclusive packages, which are perfect as souvenirs.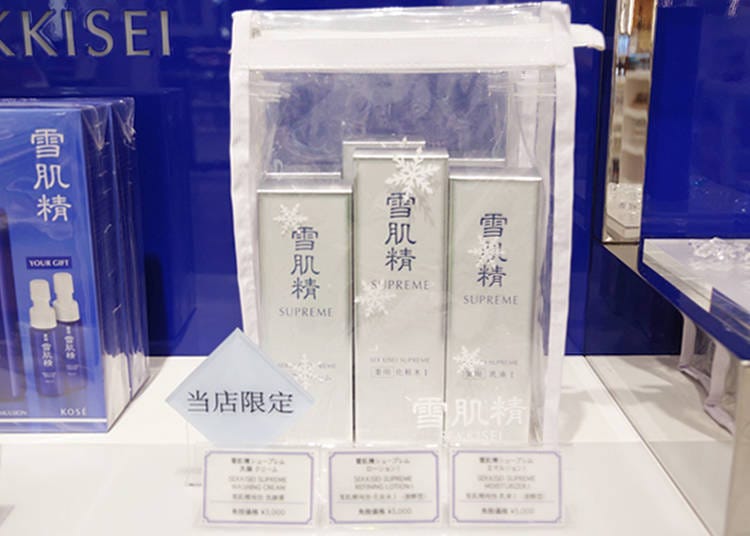 The Sekkisei Supreme travel kit is something that you can only buy in Lotte Duty Free Ginza! You will get this at a cheaper price than buying it at a drugstore in the city.
Charms of Lotte Duty Free Ginza: ① Completely tax-free! Tokyo's largest airport-type duty-free store
An airport-type city duty-free store is a duty-free store that allows you to pick up items at the departing airport. Aside from consumption tax, the prices here also don't include customs tax, liquor tax, and cigarette tax, so this is the perfect place for people who want to buy and collect liquor and cigarettes.

Lotte Duty Free Ginza boasts a 4,400㎡-floor area, the largest of its kind in Tokyo. There are a lot of disadvantages to shopping at a duty-free store in an airport, like not being able to shop properly due to time constraints, or having difficulty moving due to the distance between the store and the boarding gate. In this store, however, you can take your time while shopping.
Charms of Lotte Duty Free Ginza: ② After shopping, you can pick it up at the airport on your way home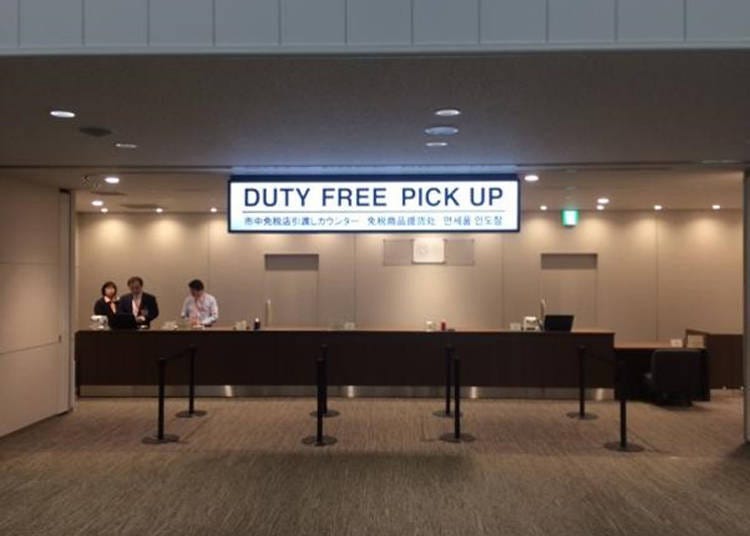 Source: Lotte DFS Japan Co., Ltd.
At airport-type city duty-free stores, you won't be able to get the things you shopped on the spot. Instead, you can pick it up at the airport. This means that you won't have to carry heavy items like liquor or cosmetics.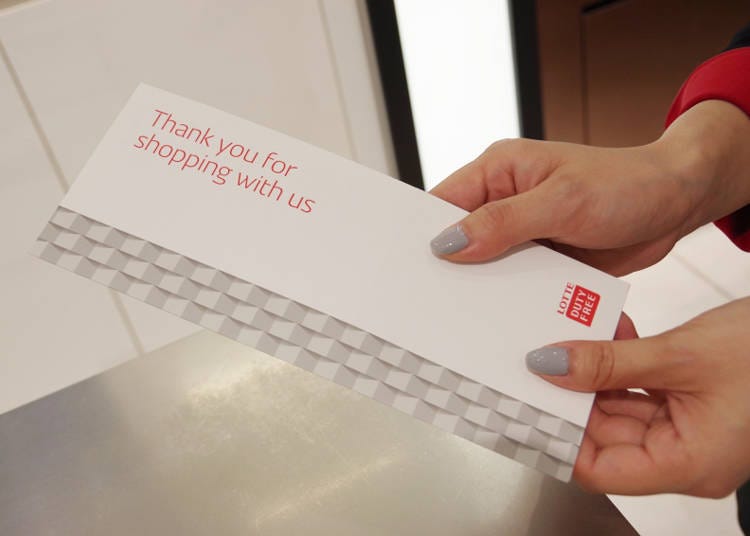 Claiming your items is extremely easy too. After shopping, the staff will give you a claim tag. Just show this claim tag at the duty-free store delivery counter at the airport and you can claim your items.
Charms of Lotte Duty Free Ginza: ③ VIP benefits and special offers are available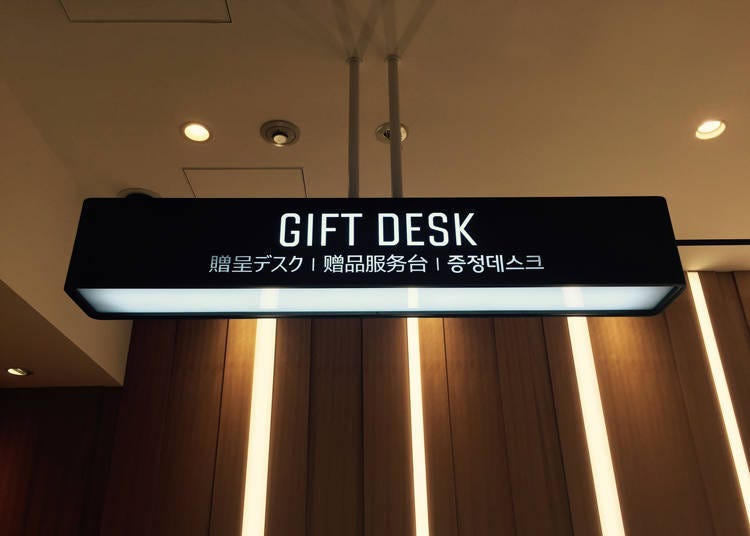 The GIFT DESK offers a variety of special services
Lotte Duty Free Ginza also offers various exclusive benefits aside from tax exemptions.

First, we will talk about the VIP benefits. The higher the amount of purchased goods, the higher the discount rate becomes, and you can receive a discount of up to 15%.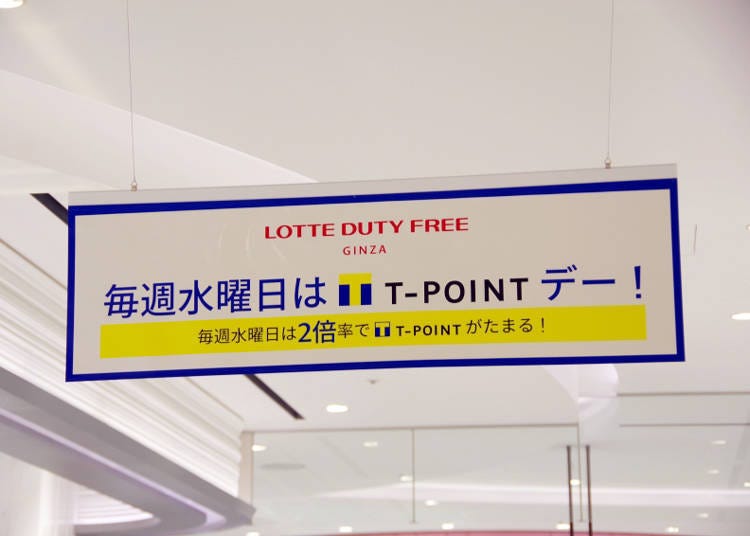 In addition, Lotte Duty Free Ginza also offers regular promos. During Happy Premium Fridays (only for people living in Japan), people who visit the store on the last Friday of the month will receive 500-yen gift vouchers and T-POINT is multiplied by 3. Every Wednesday, T-POINT is multiplied by 2 and you will receive a gift voucher with credit card preferential treatment.
Charms of Lotte Duty Free Ginza: ④ Excellent location!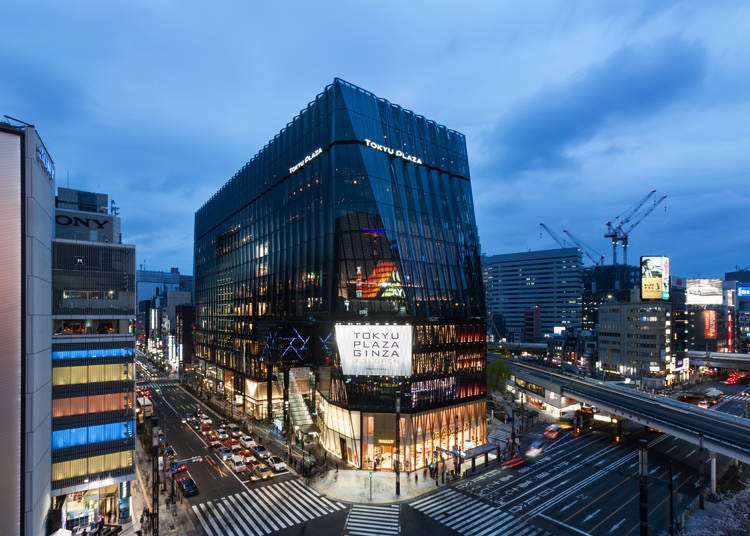 Lotte Duty Free Ginza is best known for its excellent location as it is directly connected to Ginza Station. You can go sightseeing in Tokyo immediately after shopping. Tokyu Plaza Ginza, which houses Lotte Duty Free Ginza, has an array of popular restaurants popular even among Japanese people such as "Tsurutontan", "Nemuro Hanamaru", etc. Try to visit these restaurants before or after shopping.

Shop at Lotte Duty Free Ginza to get popular products at cheaper prices and thoroughly enjoy your time in Tokyo. Also, Japanese people can use it, so feel free to visit the store!


Written by: Ran Tanaka
Address

Tokyu plaza 8, Ginza, the ninth floor, 5-2-1, Ginza, Chuo-ku, Tokyo, 104-0061
View Map

Nearest Station

Ginza Station (Tokyo Metro Ginza Line / Tokyo Metro Marunouchi Line / Tokyo Metro Hibiya Line)
1 minute on foot


Phone Number

03-6264-6200
*This information is from the time of this article's publication.
*Prices and options mentioned are subject to change.
*Unless stated otherwise, all prices include tax.