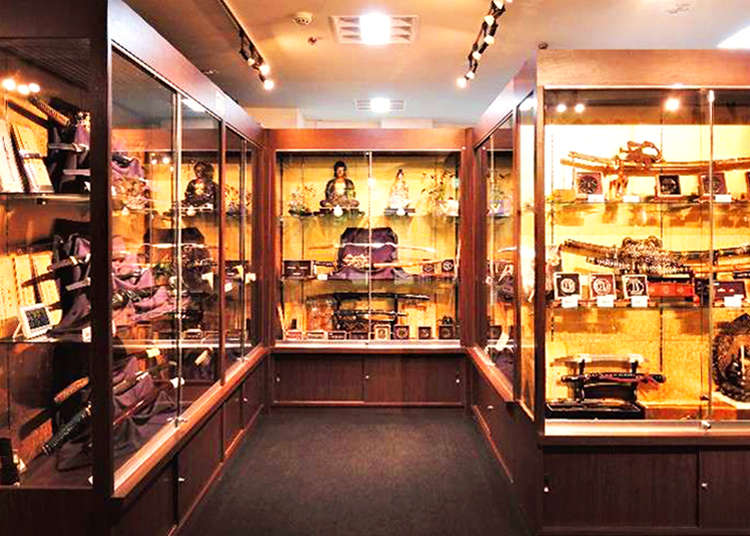 The Japanese sword called katana is a designated national treasure and cultural asset in Japan. It's one of the world's most esteemed classes of swords, praised and regarded for its artistic value and high quality.

The history of the Japanese sword, the katana, is old, some say older than 1,000 years, and makes up a part of the essence of Japan.

Recently, younger people, in particular, seem to have taken a great interest in the katana, encouraged by dramas, anime, and games of the modern world.

One shop in Ginza has committed itself to the art of the katana: Seiyudo. LIVE JAPAN visited Seiyudo with Japanese and international college students to learn more about the famous katana.
Encountering a Real Katana for the First Time
Seiyudo in Ginza buys and sells real Japanese swords. Excitement lies in the air of the shop that is packed with about 200 unique blades, and more than 200 sword guards, hilts, and all sorts of different accessories revolving around the katana – all arranged in an orderly fashion. Looking over the many artworks, small and big, sharp and colorful, the students are unable to suppress their excitement on seeing real Japanese swords up close.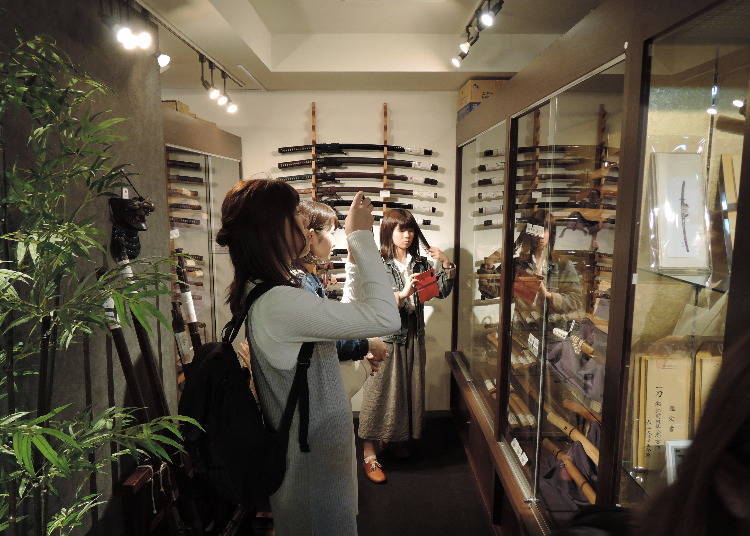 People usually know the katana from movies, dramas, and anime.
"Wow... how old is this one?"
"It is longer and heavier than I imagined."

We talked to the shop's owner, Mr.Shono, who obviously is an expert when it comes to the Japanese katana. "It is said that there are hundreds of thousands of Japanese words in Japan today. Historically, generations of people have treasured these swords, so they've been in an excellent state, without any rust, some for over 800 years. The curved shape of the Japanese sword, one of its characteristics, was continuously evolved and refined throughout history. Additionally, the enigmatic katana that is born in fire has been a symbol of faith and authority since ancient times and has played a major role as a base for the concept of the "Japanese spirit." It also carries the meaning of a protector between the birth and death of a person, protecting them from injury. So some of the Japanese swords here are carefully preserved for more than a thousand years, retaining their form and meaning in these modern days as well."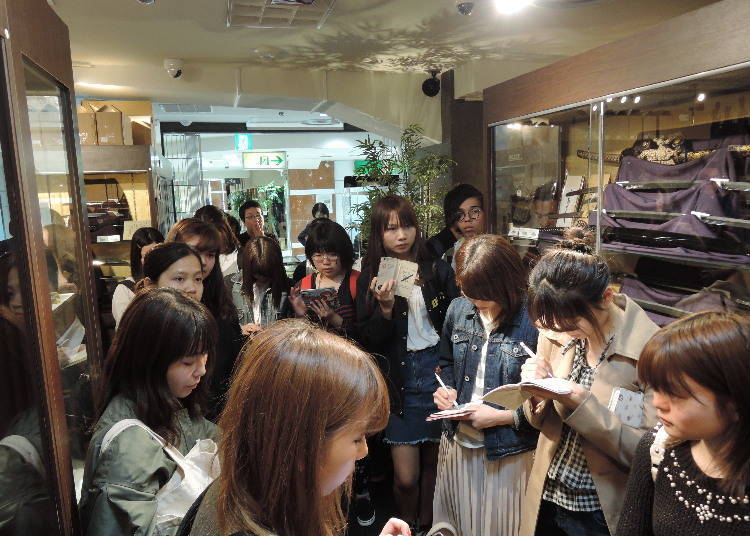 Learning about the sometimes surprising use of Japanese swords.
Japanese swords are also kept as historically valuable works of art. When the students learn that there are also art swords that only the highest-ranking samurai were allowed to carry – and that those fetch prices between millions and billions of yen, they're as shocked as they are surprised.
The Essence of the Katana, Carried on by Japanese Swordsmiths even Today
"By the way, everybody, do you know what Japanese swords are made of?" asks Mr. Shono to the students. "The main ingredient of a katana is tamahagane, steel made from iron sand," he explains while letting the students touch such a "tamahagane" steel.

"It looks like a scraggy stone!"
"It's hard to believe that a slender Japanese katana will be made from this lump."

"The steel is hammered many times while being heated, and this smithing period varied depending on the sword. In general, it takes about three months to finish." The swordsmiths who make these katana are called "tosho" in Japanese, and in the past, some of them were even selected as human national treasures of Japan. Even so, swordsmithing has declined greatly, and today, there are about 300 swordsmiths in the country who inherited the traditional technique of Japanese swordsmithing.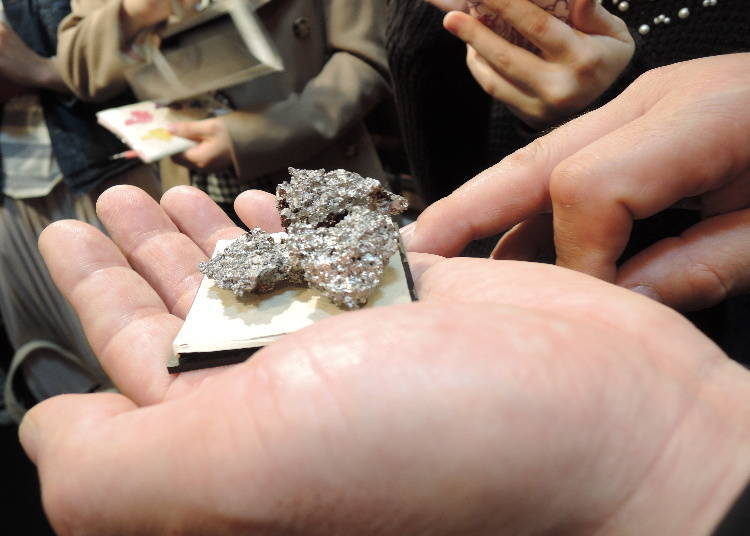 Tamahagane, the base of every Japanese sword, curiously eyed by the students.
Holding a Japanese Sword – and a Piece of History
Mr. Shono invites the students to try and hold a katana for themselves – a rare opportunity that is greeted with the appropriate excitement.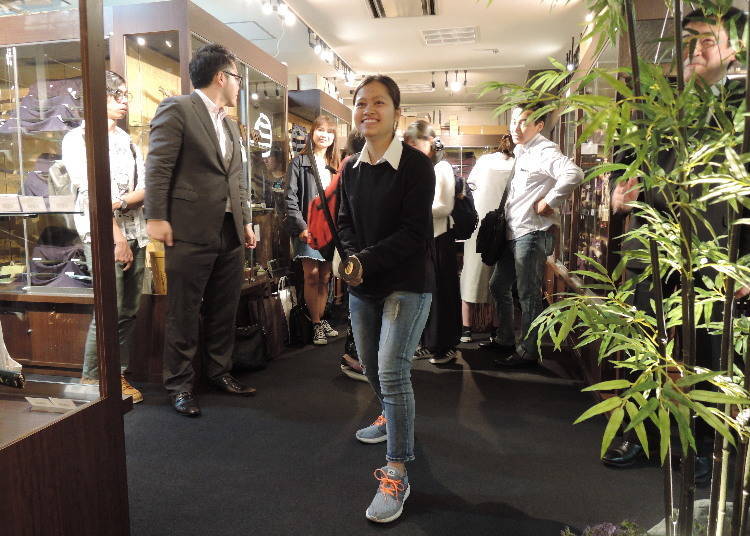 The sword weighs about 1.2 kg, including the guard and the hilt. "Wow, the samurai swung this over and over! Amazing."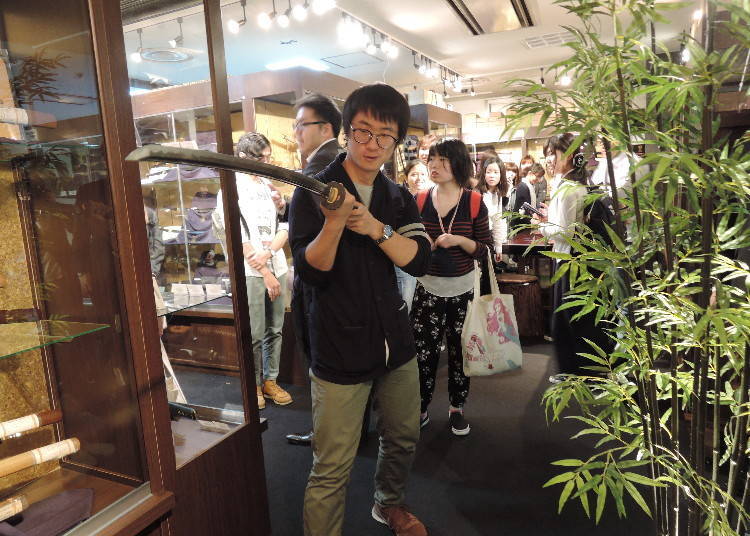 "Actually seeing this is a bit scary." Unexpected fear from the male students?
Visiting Seiyudo, the students didn't just learn about Japanese katana and their history, but actually got to hold them first-hand as well. What did they say about this fantastic experience?

"People really made great efforts to protect and treasure these blades. I learned that these efforts make the katana valuable, being treasured for so long." (Nationality: Japan)

"I think that the value of a katana doesn't have a price. They carry a meaning that cannot be bought with money." (Nationality: Vietnam)

"Through this sword experience, I learned the historical and cultural value of the Japanese katana. They represent courage, allegiance, and bushido, the samurai spirit. Apart from this historical value, they're also highly regarded as works of art." (Nationality: Vietnam)

"The Japanese swordsmiths created these katana by hard work and great effort. The thing that impressed me the most is that the traditional smithing process is loyally passed on, with the katana not as a weapon but as a work of art." (Nationality: China)

As the interest in Japanese katana has grown quite rapidly in recent years – particularly among young women – there's no doubt that there is a future for the katana, even if the life of the art of swordsmithing seems to be hanging by a thread. Seiyudo's unique experience will let you experience this important piece of Japanese history. Touch, listen and admire – and discover the beauty of Japan's katana.
*This information is from the time of this article's publication.
*Prices and options mentioned are subject to change.
*Unless stated otherwise, all prices include tax.