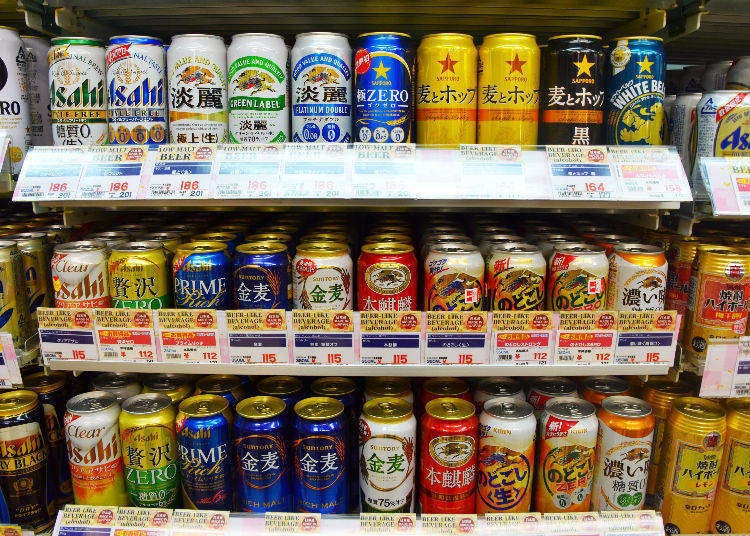 A sparkling fluorescent pink signboard marks Kakuyasu liquor store. The company is well-known as a small specialty liquor store in Tokyo and as a home delivery service for the largest market share of liquor. Founded nearly 100 years ago, this chain has attracted many people with its rich lineup and affordability that other stores do not have.

Although there are a number of competitors, mainly convenience stores that handle alcohol, Kakuyasu has gained loyal customers by providing the added value of "fun in selection" that cannot be enjoyed anywhere else. The company, which has achieved growth through the creation of its own stores, is expected to transform Japan's liquor and retail industries.

This time, LIVE JAPAN interviewed company staff and asked them to introduce 10 popular Japanese beers – craft and mainstream alike – that they would like to recommend to visitors from abroad.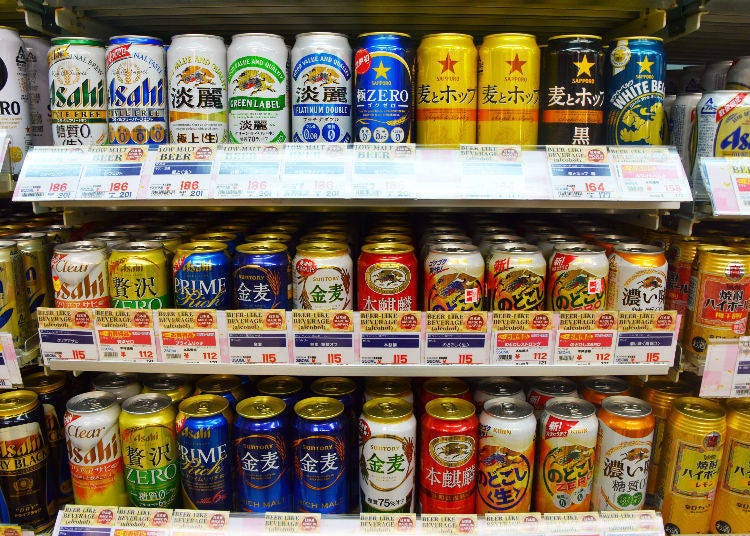 Asahi Super Dry 350ml (Asahi Breweries)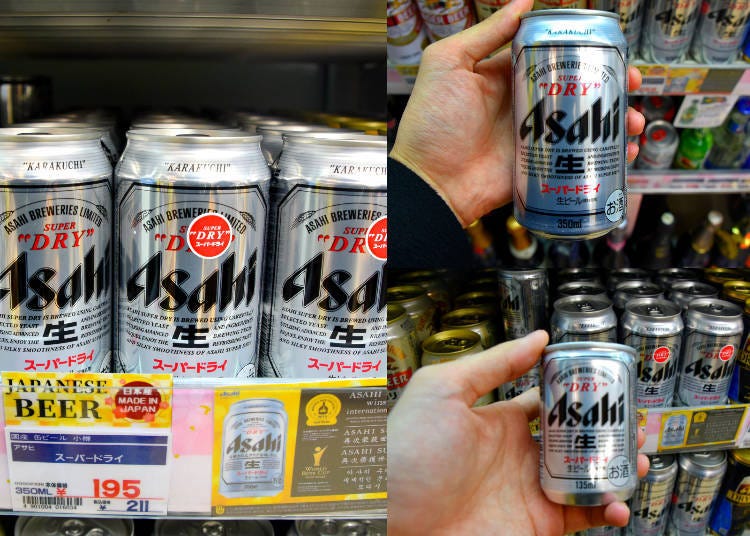 "Asahi Super Dry" is a hit product of "Asahi", which has always had high support from the Japanese people since its release in 1987. The reason for the persistent popularity is the high quality. This beer features a bitter taste and low sweetness, with a smooth and crisp finish.

This beer, with its rich wheat aroma will leave you wanting more. It is one of the leading beer brands in Japan and is loved by a wide range of people including those who don't enjoy the taste of alcohol. Asahi Super Dry won a gold award in 2015 at the Brussels Beer Challenge, an annual competition where beer producers from around the world gather in Belgium to compete for quality.
The Premium Malts 350ml (Suntory)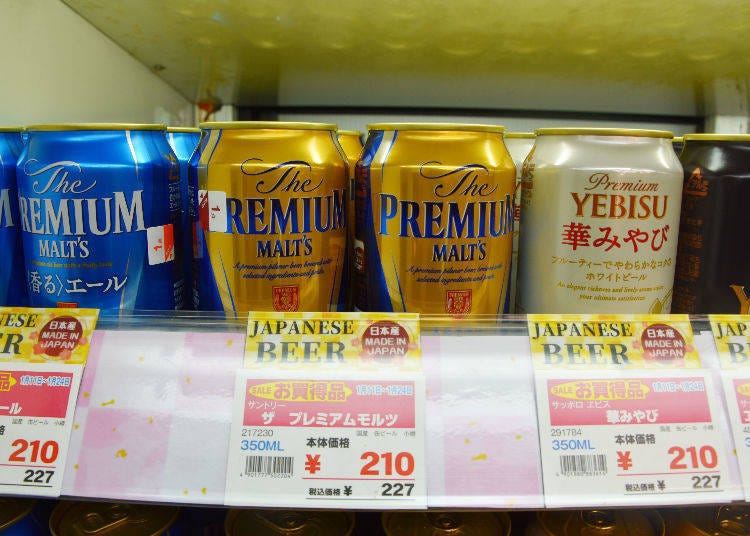 "The Premium Malts" by brewer Suntory is a beer characterized by an elegant taste that does not disappoint the sense of luxury drifting from the label. The rich flavors are created by the manufacturing method that makes the most of the bitter taste and smell of hops.

In addition, the company is strongly focused on the foam of beer which condenses the taste and smell, creating a fine creamy foam by closely observing the condition of the yeast every day, adjusting the manufacturing process according to the situation.

The high-quality foam thus creates added depth to the taste of beer. Once poured into the glass, the smell of the rising barley drifts, with the soft taste and glamorous smell that spreads throughout your senses. "The Premium Malts" is a leading beer brand represented in Japan with a high-class feel, ideal for celebrations and gifts.
Yebisu Beer 350ml (Sapporo Beer)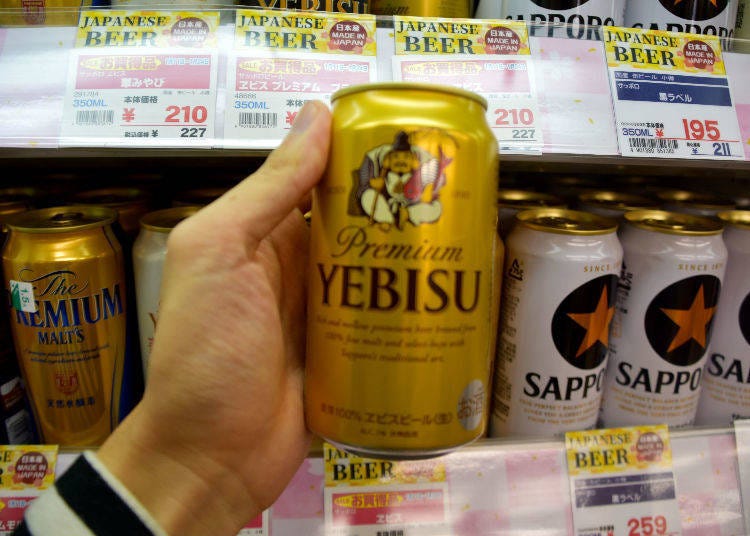 "Yebisu" from Sapporo Brewing was created in 1887. In 2020, this company will celebrate a history of 130 years. Its quality has been evaluated in all parts of the world and has won numerous awards.

The most distinctive feature is the brewing method that focuses on using 100% of the ingredient called malt which germinates on the barley seeds. The malt ripening period for the manufacturing process of Yebisu is longer than ordinary beer and is said that's what gives it a firm but mellow taste.

In addition, it uses only the best raw ingredients, from barley and hops to yeast, which produces a plump flavor. It has a good balance of mild bitterness, overwhelming richness, and hop flavor, making it a must-try for beer lovers. In addition, the taste is not too strong, so it can be enjoyed during meals as it brings out the taste of food.
Kirin Lager Beer 350ml (Kirin Brewery Company)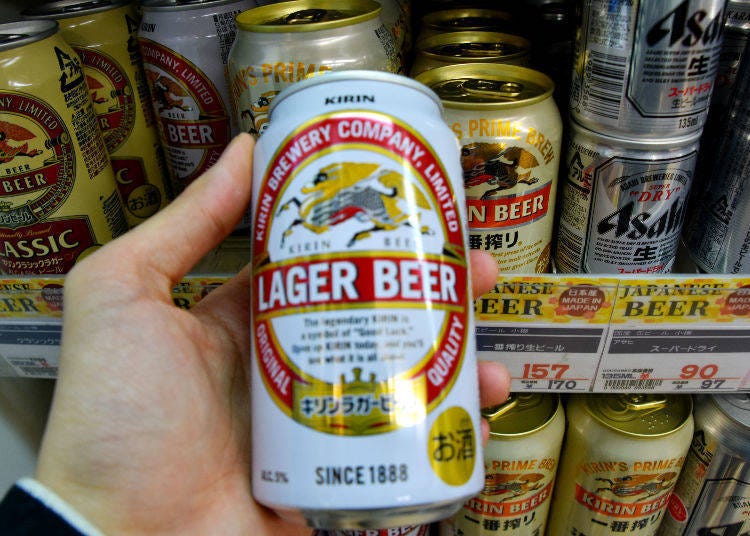 Kirin's hit product, Kirin Lager Beer, is one of Japan's leading beers with a history of over 130 years. "Lager" in the brand name is a generic name for beer made by aging at low temperature, characterized by astringency and strength compared to normal beer.

It achieves a lively sensation and intense taste due to the effect of hops, but does not have too strong a smell or bitterness, that makes this a product that is easy to drink even for people who do not enjoy the taste of bitter beer. Pour this beer into a chilled glass and enjoy the crisp finish.
Yona Yona Ale 350ml (Yoho Brewing)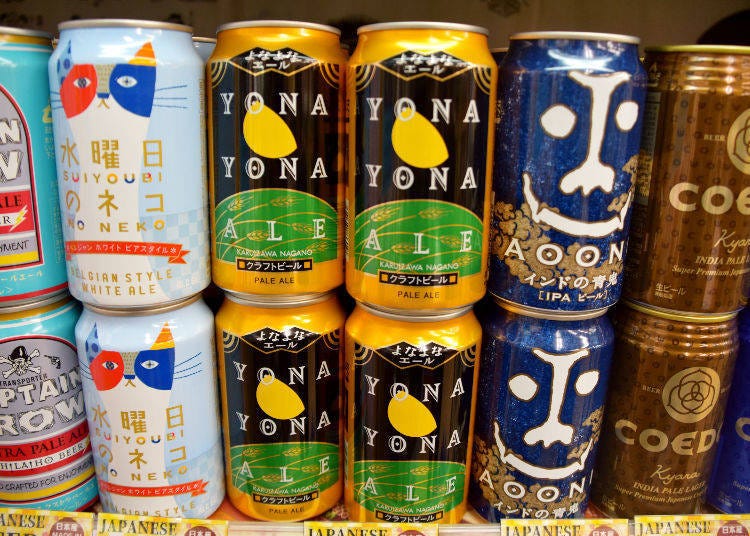 "Yona Yona Ale" is a popular product of Yona Yona no Sato, a brewery specializing in ale. The brewery is located Karuizawa in Nagano Prefecture. Ale refers to a type produced by a manufacturing process different from generic beer, with a difference in the method of fermenting yeast.

While lager beer is fermented at low temperature, ale beer is fermented at a relatively high temperature and it is this difference in the manufacturing process that greatly affects the taste of beer. Ale has a rich and deep taste, as opposed to lager beer, which has a clean taste and is easy to drink.

This product that was created from a brewery specializing in ale and has a fruity and diverse aroma and taste, quite unlike ordinary Japanese beers that emphasize bitterness and exhilaration, that allows for enjoyment of the aroma.
Tokyo Blues 330ml (Ishikawa Brewery)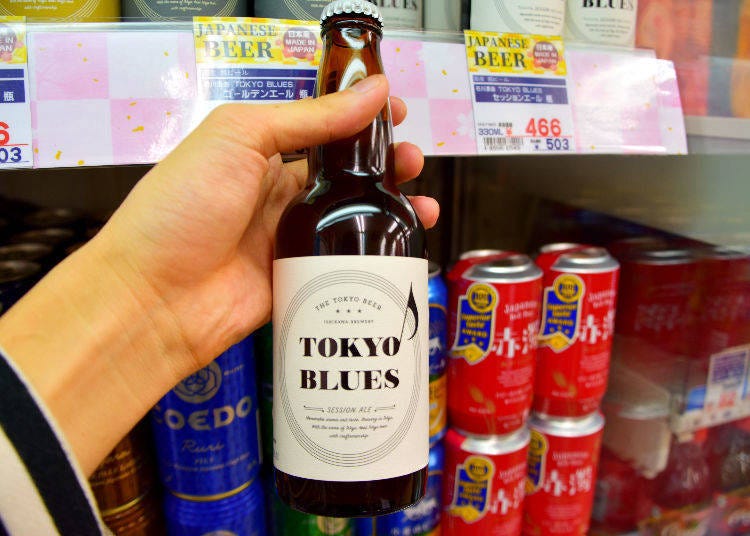 "TOKYO BLUES" is a masterpiece of Ishikawa Brewery, which has been making hand-made liquor for over 150 years. This is a product that incorporates all the beer making technologies that the company has accumulated so far. Spring water that is also used for their sake brewing is pumped from 150 meters underneath Tokyo. In other words, it is a genuine Tokyo craft beer made in Tokyo using Tokyo water.

It features a refreshing citrus fruit texture and a sharp bite. Once you start to drink it, you will finish it before you even realize. As the producer puts it "I want this drink to have a presence that unleashes the hearts of everyone, like blues music," and hopes that you enjoy yourself while feeling the taste of everyday life.
Coedo Ruri 350ml (Kyodo Shoji)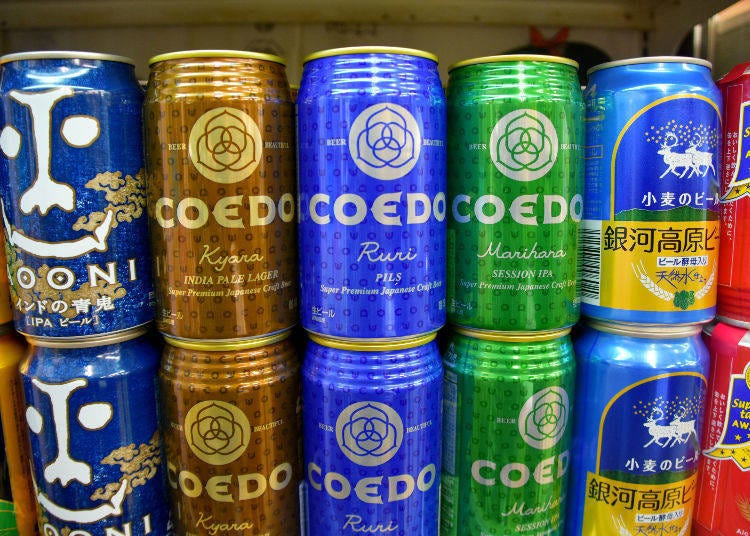 Kyodo Shoji is a cooperative trading company that develops a wide range of businesses including wholesale of fruits and vegetables and import of food. The hit product that drives the company's beer business is Coedo Beer. Among the six types of Coedo Beer, the one that is highly popular is Coedo Ruri. Its features are a smooth start and a deep taste. The taste of this product has a real balance of citrus flavor and bitterness that will surely make you want more. The name Ruri, which means a bright blue color, is named so for its distinguishing color.
Tokyo Black 350ml (Yoho Brewing)
The standard product "Tokyo Black" of Yona Yona no Sato. This brew won a gold award at the International Beer Competition in 2010, and a gold award at Monde Selection in 2014. Tokyo Black is classified as a "black beer" which is characterized by dark brown liquid and a bitter taste. However, unlike ordinary dark beer, this product is sweeter than others and has a smooth start. Pour this drink into a glass to smell the roasted malt and cocoa. This is recommended to people who like sweets and drinks.
Aooni India Pale Ale (Yoho Brewing)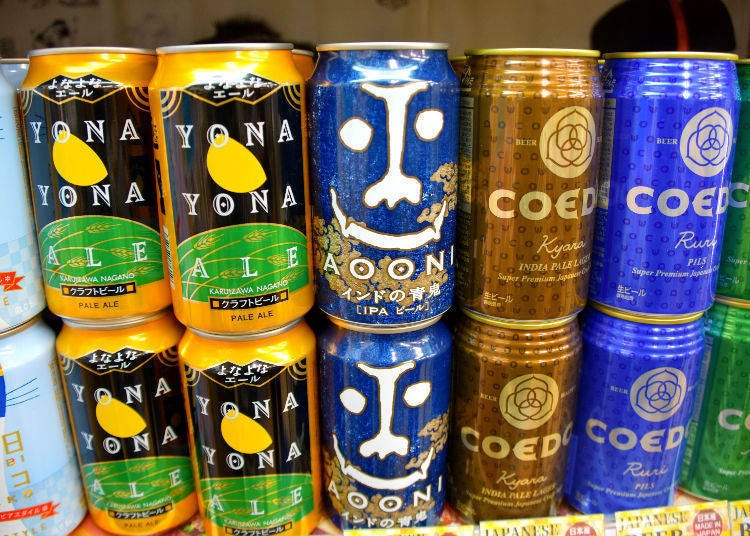 The drink "Aooni India Pale Ale" is produced and sold by Yona Yona no Sato and won a gold award for four consecutive years in the Monde Selection as well as a gold award at the International Beer Competition. This is a distinctive beer with a bright history. The biggest feature is the intense bitterness and a richness of hops. This bitterness can be tasted on the first sip. While the taste is bitter it has a very rich taste, and this balance between bitter and rich cannot be tasted in any other beer. For those who like a bitter taste, it is a guarantee that once they drink this you will not want anything else.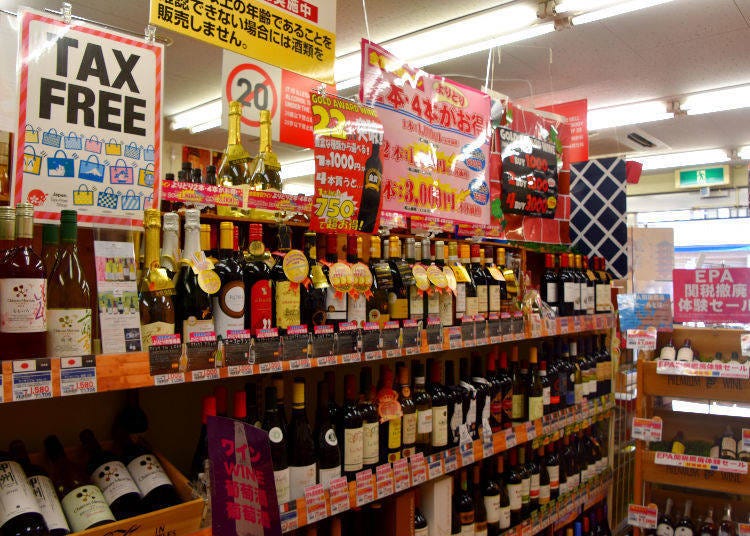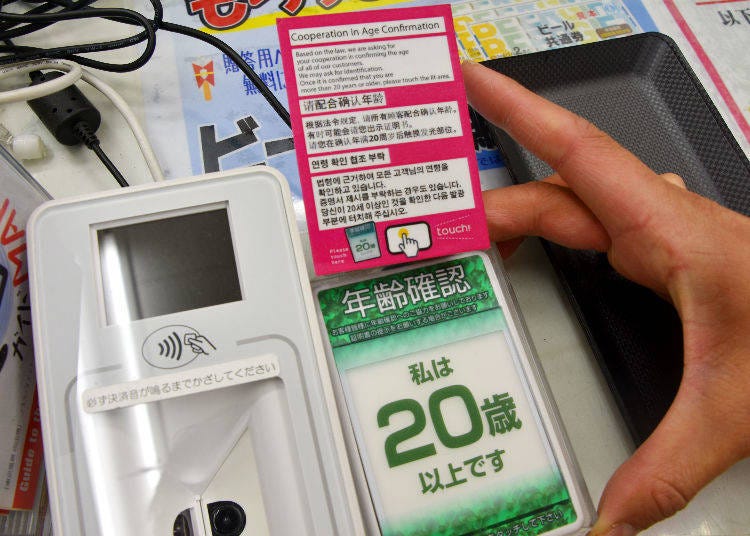 * In Japan, drinking is prohibited under the age of 20 by law. When purchasing alcohol, present a valid ID.
* All the products introduced in this article are from the time of coverage at Kakuyasu Liquor Store, Asakusa branch.
*Prices may vary. Item availability may vary by store.
Kakuyasu Liquor Store Asakusa

なんでも酒や カクヤス 浅草店

Address

2-1-16 Asakusa, Taito-ku, Tokyo Fujita Building 1F

Nearest Station

Asakusa Station


Phone Number

03-5806-1721

Hours: 10:00am - 10:00pm
*This information is from the time of this article's publication.
*Prices and options mentioned are subject to change.
*Unless stated otherwise, all prices include tax.