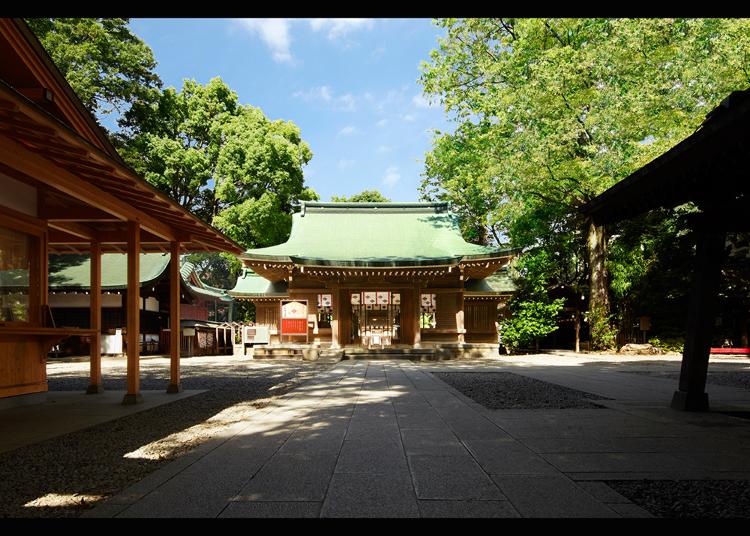 These are the top recommendations for Saitama Suburbs, with travel tips and more, according to LIVE JAPAN, a top-class travel website for visitors to Japan. Our ranking is based on the most popular pages viewed by foreign visitors in a given category.

For instance, MITSUI OUTLET PARK IRUMA, MIDORIYA main shop, Matsuri No Yu Hot Springs area at Seibu-Chichibu Station and other related spots will be listed. Be sure to check them out during your visit to Saitama Suburbs!
1.MITSUI OUTLET PARK IRUMA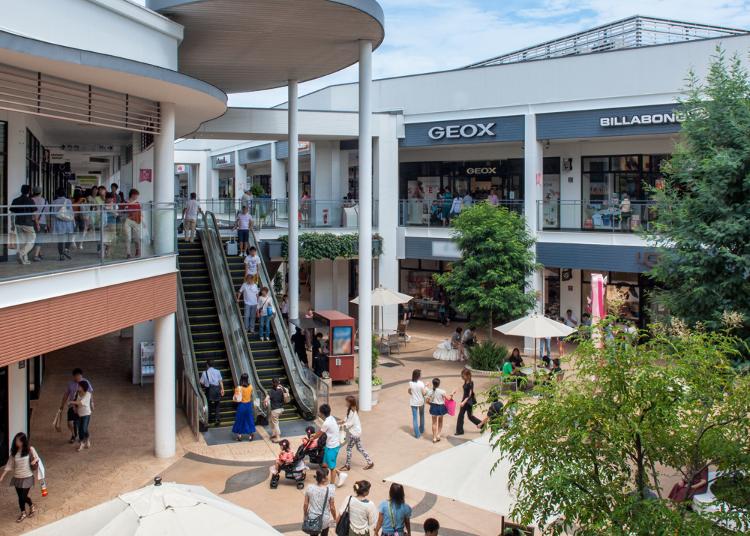 About 1 hour from either Ikebukuro or Shinjuku, with approximately 210 shops.
Find everything from famous international brands, high-end fashion, kids fashion, sports & outdoor wear, accessories, fashion accessories and more, all at outlet prices.
International travelers can shop with ease.
Many of our shops accept UnionPay cards! Free Wi-Fi is available, and we have duty-free shops and plenty of large coin lockers.
Take a break from shopping and relax at a cafe!
Sightseeing nearby includes one of the Kanto region's best spots for cherry blossoms, and the famous Nagatoro Riverboat ride past the impressive Iwadatami rock formations!
Nearby Kawagoe, which retains at atmosphere of Edo-era Japan, is also a great choice to visit. Combine a half-day mall visit with sightseeing, or shop 'til you drop for a whole day!
Our facility boasts 17 restaurants, from sushi and Japanese food, to Chinese and other genres, plus a food court!
Great for worry-free shopping with kids.
Address

3169-1, Miyadera, Iruma-shi, Saitama, 358-8515
View Map

Nearest Station

Irumashi Station (Seibu Ikebukuro Line)
15 minutes by bus


Phone Number

04-2935-1616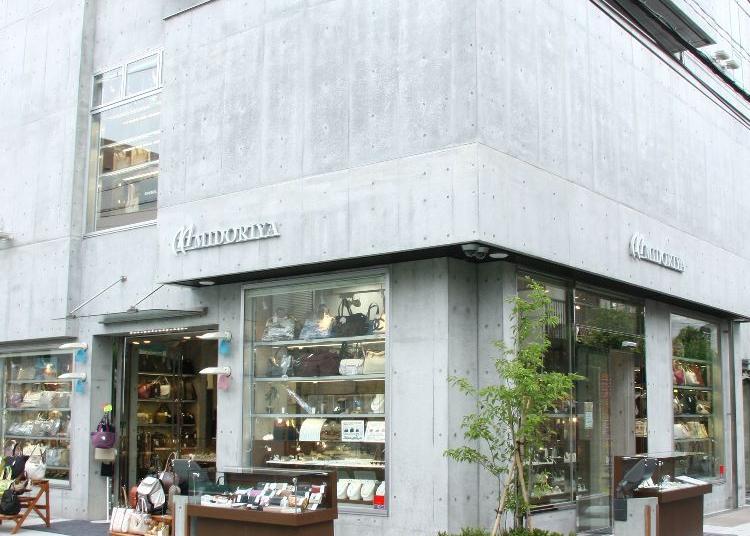 MIDORIYA Co., Ltd. was established 44 years ago.
Our company has roots in the local community, managing 3 pawnshops in 'Little Edo' Kawagoe, and is beloved by many customers.
We also opened a shop in Ginza in front of the Matsuya Ginza department store in December 2014.
The MIDORIYA main shop sells brand items at reduced prices. Inside our cheery shop staff well-versed in appraisals provide customers with a lineup of quality products and trade-in services. When buying or selling brand items and precious metals, leave it to MIDORIYA. Our staff is looking forward to your visit!!
Address

15-8, Wakitamachi, Kawagoe-shi, Saitama, 350-1122
View Map

Nearest Station

Kawagoe Station (JR Kawagoe Line / Tobu Tojo Line)
6 minutes on foot


Phone Number

049-224-2200
3.Matsuri No Yu Hot Springs area at Seibu-Chichibu Station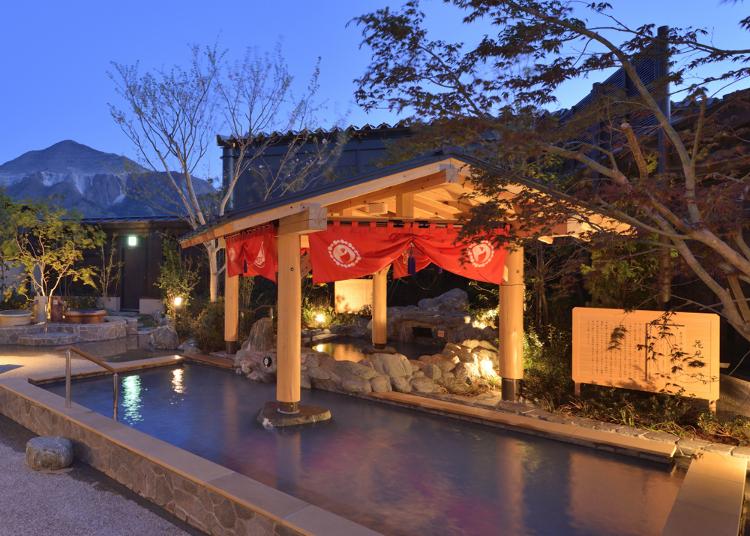 A complex hot spring facility with the concept of Chichibu's famous festival. The complex is divided into three areas: the hot spring area Matsuri no Yu has open-air baths and a bedrock bath, the food court Matsuri no Utage is filled with Chichibu specialties, and the shopping area Chichibu Miyage-ichi sells specialty products.

In the hot spring area Matsuri no Yu, there are four open-air baths where you can gaze out at Mt. Buko, six indoor baths (the men's area has five indoor baths) including a highly-concentrated artificial carbonated spring and silky bath, and a bedrock bath. We have a spacious resting area, so you can relax until the next morning on weekends.

At the food court Matsuri no Utage, you can enjoy a variety of Chichibu's delicious specialties, such as Waraji Katsudon (rice bowl with massive volume of pork cutlet), Buta Miso Don (rice bowl with miso-flavored pork), and miso potato (batter-fried potatoes with miso).

The shopping area Chichibu Miyage-ichi sells many specialty products that are perfect as souvenirs, from Japanese and western sweets to local sake.
Address

1-16-15, Nosakamachi, Chichibu-shi, Saitama, 368-0033
View Map

Nearest Station

Seibu-Chichibu Station (Seibu Chichibu Line)


Phone Number

0494-22-7111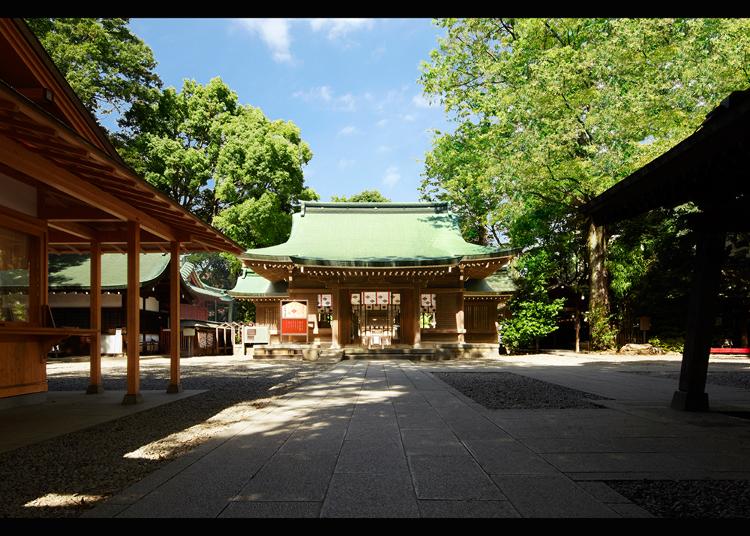 It is said that the Kawagoe Hikawa Shrine was established during the Tumulus period, about 1,500 years ago. Since 1457, when the military commander Dokan Ota constructed the Kawagoe Castle, this shrine has been worshiped as sochinju (a Shinto deity of a locality). The deities, Itsuhashira-no-kamisama, which this shrine is devoted to, are a family, so they were worshiped as the gods for a good marriage match as well as a couple's and family's harmony. People say that you will be blessed with a good match if you pick a small, white stone on the shrine grounds and take good care of it. Thus, those men and women who wish to meet someone special visit there. The current shrine hall has elaborate reliefs. Picture scrolls and ema wooden plaques that have historical value are designated as tangible cultural properties of the Kawagoe city, and many other valuable articles are stored as treasures. Many events are held throughout the year. In the new year's Prayer Ceremony for better fortune, fortune coins that are said to bring good luck for the year are thrown from the shrine hall, and many people join the ceremony to get one. The divine favor of the shrine is for general concerns, a good match, family harmony, good health, profitable business, safe child labor, and the blessing of a child. It is a 20-minute walk from the Kawagoe Station on the JR Saikyo Line.
Address

2-11-3 Miyashitamachi, Kawagoe City, Saitama Prefecture, 350-0052
View Map

Nearest Station

Kawagoe Station (JR Kawagoe Line / Tobu Tojo Line)
10 minutes by bus


Phone Number

049-224-0589
5.kimono rental shop YUZUYA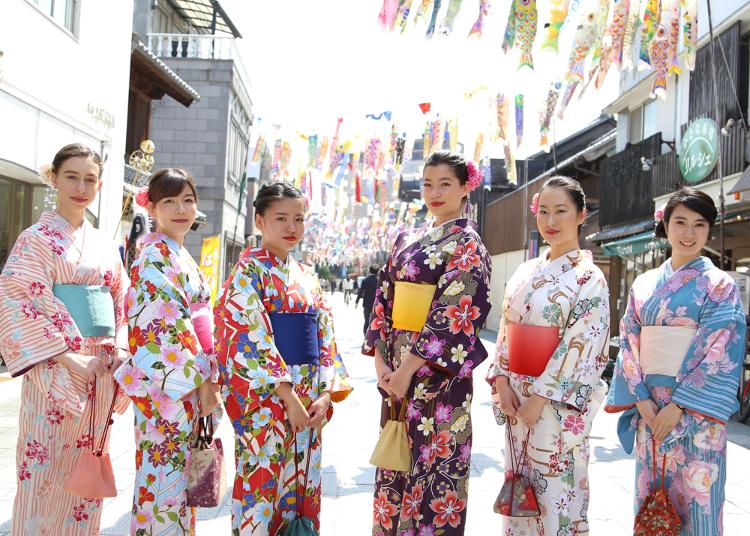 Welcome to Kawagoe, a town that looks it's best if you're wearing a kimono. Please find your favorite kimono from the many selections and enjoy a stroll around beautiful Kawagoe!
We will prepare everything necessary for your experience Please come empty handed. Even if you have a lot of luggage, we can keep it at the store.

With Yuzuya's most popular photography plan, a professional cameraman will go with you, taking commemorative photos at sight-seeing spots.

We will take fantastic photos so that you can always cherish and remember the beautiful townscape of Kawagoe. Please apply for the photo plan you desire at the time of making a reservation.

In addition, you can experience a "Japanese tea ceremony" for 500 JPY at Yuzuya. Traditional Japanese sweets service included. Why not try it on this occasion?
kimono rental shop YUZUYA

着物レンタル柚屋(ゆずや)

Address

1-4 2F Nakacho, Kawagoe City, Saitama Prefecture, 350-0065


Nearest Station

Hon-Kawagoe Station (Seibu Shinjuku Line)
9 minutes on foot


Phone Number

049-227-9150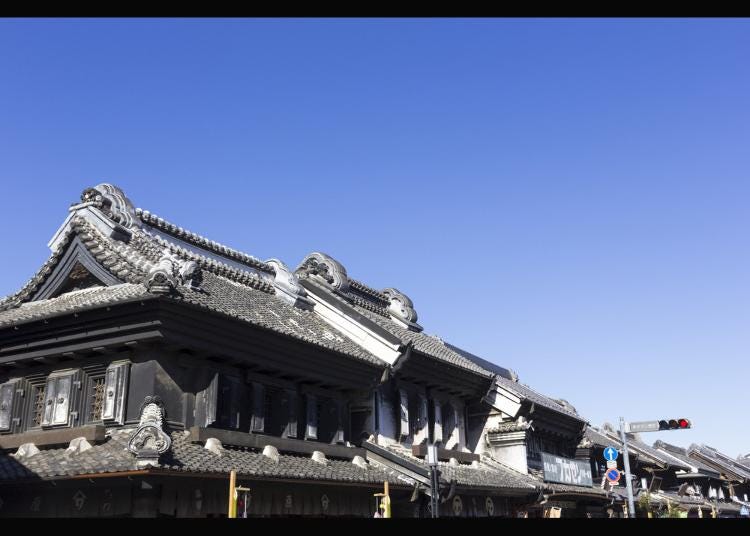 Kawagoe Ichiban Gai Street, which is lined with kurazukuri (warehouse style) buildings, is about a 10-minute walk away from Hon-Kawagoe Station on the Seibu Shinjuku Line. A third of the street was burned down due to a big fire during the Meiji Era, but the kurazukuri buildings remained. Since then, the number of kurazukuri merchant houses increased as the style is the best construction for fireproofing. As times changed, many kurazukuri houses started to be demolished, but residents began activities to preserve the townscape and in 1999, the street was designated an Important Preservation District for Groups of Historic Buildings of Japan by the Agency for Cultural Affairs. The Ichibangai Shopping Street, with its Edo atmosphere, is bustling with people there to shop for everyday products as well as gift items, Japanese style dinnerware and food, and to eat at the restaurants. The town is also known for its jinrikisha sightseeing services which is popular among tourists for its flexible services including station pickup.
Address

Saiwaicho, Kawagoe-shi, Saitama, 350-0063
View Map

Nearest Station

Kawagoe Station (JR Kawagoe Line / Tobu Tojo Line)
10 minutes on foot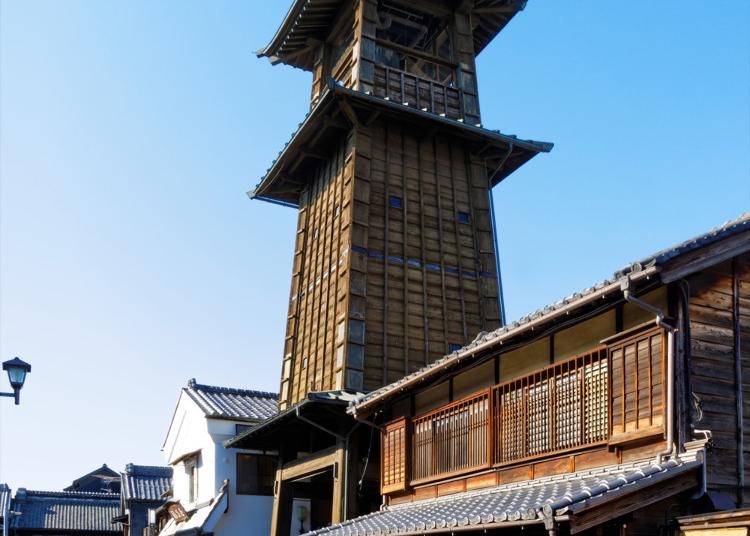 The Chime of Time is a symbol of Kawagoe, a town of traditional Japanese warehouses. Locals love the Chime, which has been telling time since the Edo Period. It is said to have been built 400 years ago. The present tower and bell are the fourth generation, having been rebuilt after burning down several times. The Chime is 16-meters high and has three wooden layers; it sounds four times a day. While it now rings automatically, the tone informing locals of the time has not changed, and in 1996 was chosen as one of the "100 Soundscapes of Japan." The chime has a different character depending on the time of day, comforting those who seek nostalgia and healing.
Address

15-7, Saiwaicho, Kawagoe-shi, Saitama, 350-8601
View Map

Nearest Station

Hon-Kawagoe Station (Seibu Shinjuku Line)
15 minutes on foot


Phone Number

049-224-6097
8.Kawagoedaishi Kitain Temple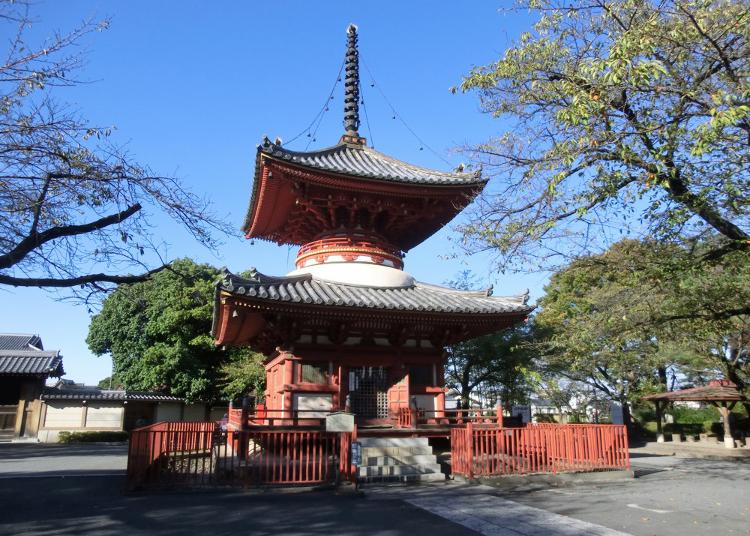 Kita-in Temple, or Kawagoe Daishi, is a Tendai School temple with a long history. It was established in 830 by Jikaku Daishi, En'nin (a priest) upon the order of the Emperor. The temple was destroyed by the 1638 Great Fire of Kawagoe but was reconstructed by the third shogun, Iemitsu Tokugawa. There are many artifacts designated as Important Cultural Properties of Japan and Tangible Cultural Properties of the Prefecture on the temple grounds such as the Kakuden hall, where Iemitsu was born, and the Jikeido main hall. The gohyaku-rakan (500 status of rakan) is also one of the temple highlights. You can enjoy looking at over 500 statues of rakan and look at their facial expressions. The temple offers an experience in a Buddhist training. The practice of reading sutra is given every month. The benefits of the temple are for general concerns, everyday safety, good business, family well-being, safe journey, and protection from evil, and many people visit the temple throughout the year, particularly for hatsu-daishi new year ceremony in January, the setsubun spring gathering, and the daruma doll festival. It is a 20-minute walk from the JR Kawagoe Station.
Address

1-20-1, Kosenbamachi, Kawagoe-shi, Saitama, 350-0036
View Map

Nearest Station

Kawagoe Station (JR Kawagoe Line / Tobu Tojo Line)
20 minutes on foot


Phone Number

049-222-0859
Kawagoe Castle figures in the Edozu Byobu (Japanese folding screen) illustrating an event involving Iemitsu Tokugawa, third Shogun of the Edo shogunate. In 1846, Ninomaru Goten, where the lord of the day Naritsune Matsudaira had been living, was destroyed by fire. The new Honmaru Goten with 16 roofs and covering 3,388 square meters was built in 1848. Today, although only one-eighth of the premises and one-sixth of the original building remain, you can see the entrance hall, large hall and Karo (house elder) office. Kawagoe Castle, established in 1457 by Mochitomo Uesugi of the Oogigaya Uesugi family, was listed in Japan's Top 100 CastlesIn 2006. Take a Tobu bus from Kawagoe Station on the Tobu-Tojo Line or JR Kawagoe Line via Kuranomachi to Fudanotsuji bus stop, then walk for about eight minutes.
Address

2-13-1, Kuruwamachi, Kawagoe-shi, Saitama, 350-0053
View Map

Nearest Station

Kawagoe Station (JR Kawagoe Line / Tobu Tojo Line)


Phone Number

049-222-5399
10.Seibuen Amusement Park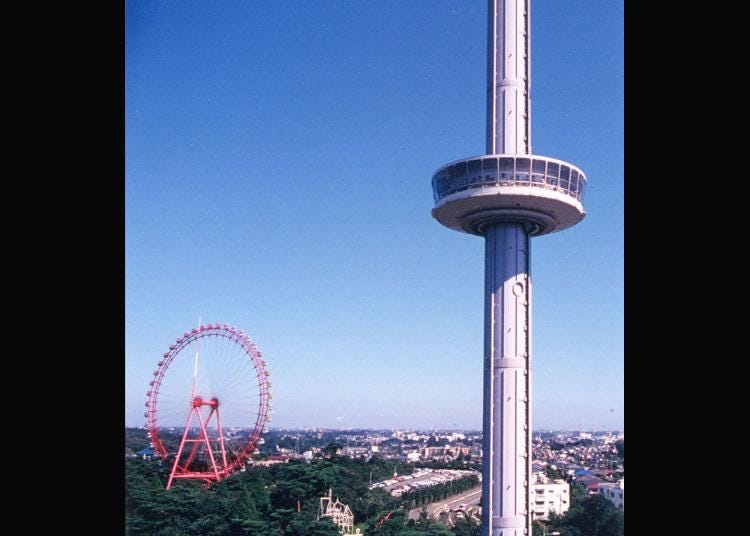 This is an amusement park in Tokorozawa, Saitama. There are many permanent attractions here including a merry-go-round, which is popular among children; revolving attractions such as Octopus, Gyro Tower and a large Ferris wheel from which you can see a view of the park and its greenery; and miniature play equipment that little children can enjoy. In Meruhen Town (Fairlytale Town), a dream-like place filled with Sanrio characters, attractions are designed using popular characters such as Hello Kitty, and at the Meruhen shop you can purchase limited-edition character goods and so on. The Atrax Series, which makes use of both your brain and body to go around the vast park, is also worth a look. It is a popular new style of entertainment consisting of treasure hunts and compatibility checks while solving various riddles. There are nursing rooms, tables for changing diapers and rental baby carriages in the park, so it is an amusement park that you can enjoy at ease with your small children. Nearest station is Seibu Yuenchi Station on the Seibutamako Line and Yuenchinishi Station on the Seibu Yamaguchi Line (Leo Liner).
Address

2964, Yamaguchi, Tokorozawa-shi, Saitama, 359-1145
View Map

Nearest Station

Yuenchi-Nishi Station (Seibu Yamaguchi Line)
1 minute on foot


Phone Number

04-2922-1371
*This information is from the time of this article's publication.
*Prices and options mentioned are subject to change.
*Unless stated otherwise, all prices include tax.