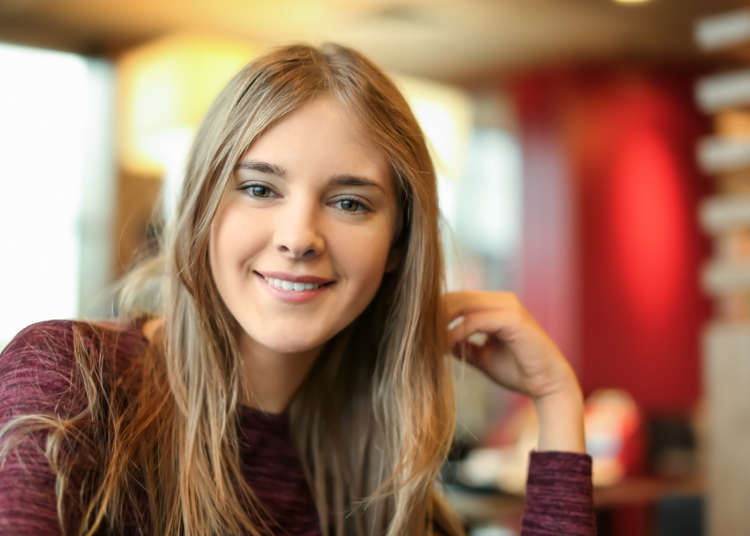 When living abroad, one of the best ways to experience the culture and language is to create friendships and relationships with people who have lived there their entire lives. Of course, having a romantic relationship takes the closeness and time spent together to another level, so you are likely to come across a whole load of differences and similarities along the way.

Kate, a Brit who was studying in Japan, experienced just this. She found that there were some surprises when she was dating her Japanese boyfriend, so we asked her to share her experiences, and what shocked her not just about dating, but about men's attitudes in Japan as well.

(The following is based on the personal opinions of those interviewed.)

In this article:
・Assumptions about Westerners?
・Drunk party animals!
・First dates
・Courtesy and manners
・Too clingy
Assumptions about Westerners: Just because I'm Western doesn't mean I like PDA...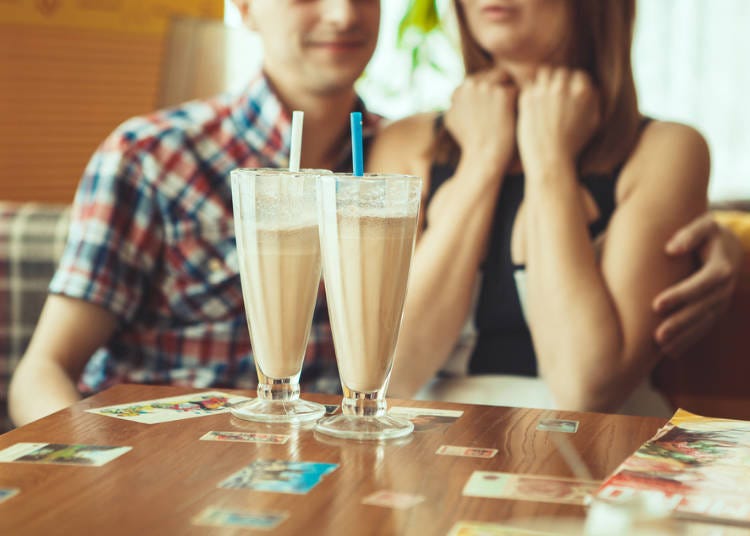 Westerners are often seen to be more open and physical in relationships than people in Japan. However, just because a country is deemed "Western" doesn't mean it has the same culture or customs as other Western countries. Kate notes the differences between America and the UK as an example.

"Generally speaking, people in the UK don't like unnecessary physical contact. So putting your arm around someone's shoulders, or sitting very close to them might make a Brit feel uncomfortable. If you've only known them for a few days, they'd usually prefer a bit of polite distance until you get to know each other."

The UK and Japan don't actually differ hugely on this point. A lot of hugging and physical contact with someone you've just met isn't the norm in either country. But it seems that the assumption westerners like physical contact was more of a concern here.
Party Animals: Men in Japan go crazy when they drink!
In the UK there are pubs all over the place, and drinking culture is certainly no small thing. But the way that men get drunk in the UK and in Japan came as a surprise to Kate.

"Of course there are people in the UK who drink a lot and get drunk. But I was shocked watching even the quiet guys in Japan transform into complete animals at get-togethers. There were people passed out on the streets, and people singing way too loudly."

Although there is an assumption that people in Japan work hard and barely ever drink, it's quite the opposite (at least the drinking part). In Japan, even the quietest of men can transform into party animals when drunk. On top of that, Japan's after-work drinking culture means that it's not only the young people who go out for rowdy nights! But it has to be said, pretty much anywhere you go in the world is likely to have a number of alcohol-loving party animals.
First Dates: So many questions! I just want to chat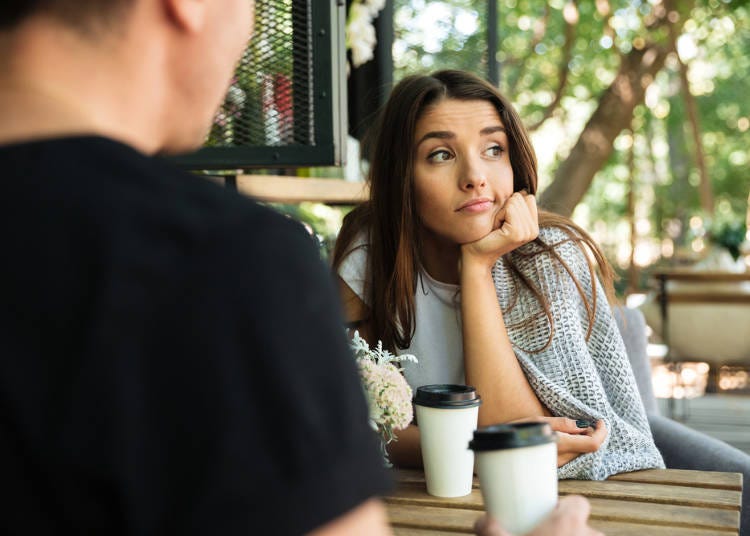 "On first dates with Japanese men, they often asked me a lot of questions about my personality. Then they asked details of where I grew up, my extended family, how my parents made money... It was a bit much. I wouldn't go on a second date after all that!"

Although you of course want to get to know each other, in the UK a first date is a good way to make conversation and see what you have in common. Asking a lot of questions can feel more like an interrogation or interview, making you feel more nervous instead of relaxing into the flow.

In Japan, it's normal to talk about your personal life as a sort of self-introduction in order to get to know each other. But in this case it seemed a bit much for Kate.
Courtesy and Manners: Why do so many men get off the elevator first?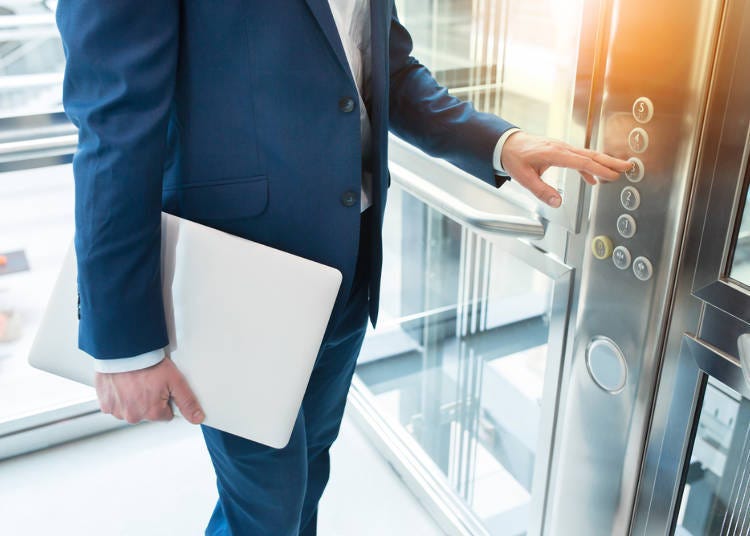 Why do so many men get off the elevator first?

"Whenever I used a lift, I would be surprised by how many men got off before women. In the UK, men will often let women off first before exiting themselves."

This one is interesting, because although Japanese people are generally very courteous, and one person will often hold the elevator door open until everyone else has exited, Kate was more surprised by the order people exited.

Although it's perhaps outdated to say "ladies first", it doesn't mean that striding out without thinking of others is the best way round it.
Too Clingy: My ex wouldn't leave me alone!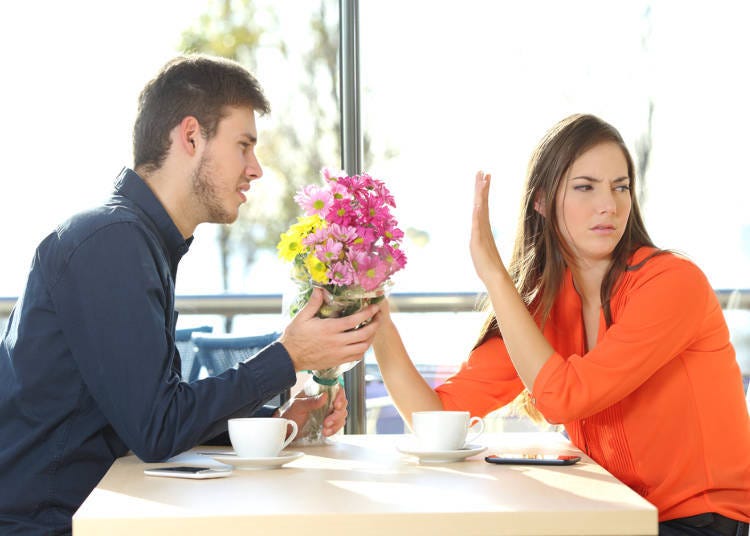 Kate reveals up a shocking memory about her Japanese ex-boyfriend.

"He wouldn't leave me alone, not even after we broke up. Even after I went back home to the UK, I received loads of persistent messages. "How's the UK?" "I miss you." Was he really trying to get back together with me even though I had already come home? Or was he just that bad at moving on?"

In the UK, staying friends with someone after you've broken up is not unheard of, but continually messaging someone "I miss you" is a no-go. Of course, in the UK there are some men and women who do this anyway, but the first time Kate experienced it was with a Japanese ex.

Getting used to another culture is always difficult, and that is only heightened when you fully immerse yourself in a relationship. Although there are a few similarities, Kate found the differences a bit much.

Dating depends highly on the individual, and you can have fun experiencing each other's culture. But, personally, there is one thing I would like to say: Please don't harass your ex after you break up!

Written by: Ran Tanaka

*This information is from the time of this article's publication.
*Prices and options mentioned are subject to change.
*Unless stated otherwise, all prices include tax.