Spring and summer are when parks and gardens all over Japan come alive with gorgeous flowers and the festivals that celebrate them.

And while most people have probably heard of Sakura Matsuri, or cherry blossom festivals in Japan, there's some more flower festivals you won't want to miss!
The 15th Annual Fuji Shiba-sakura Festival
On Saturday, April 16, 2022, the Fuji Shiba-sakura Festival returns to the Kanto Region. This year marks the event's 15th annual run, and will coincide with the debut of the largest English garden in the Tokyo metropolitan area, the Peter Rabbit™ English Garden.

Shibazakura, or moss phlox, is a creeping evergreen plant that blankets the field in bright carpets of pink when it flowers in the spring. And at the Fuji Shiba-sakura Festival, the sight is even more spectacular to behold as the venue happens to sit before a breathtaking backdrop of Mount Fuji.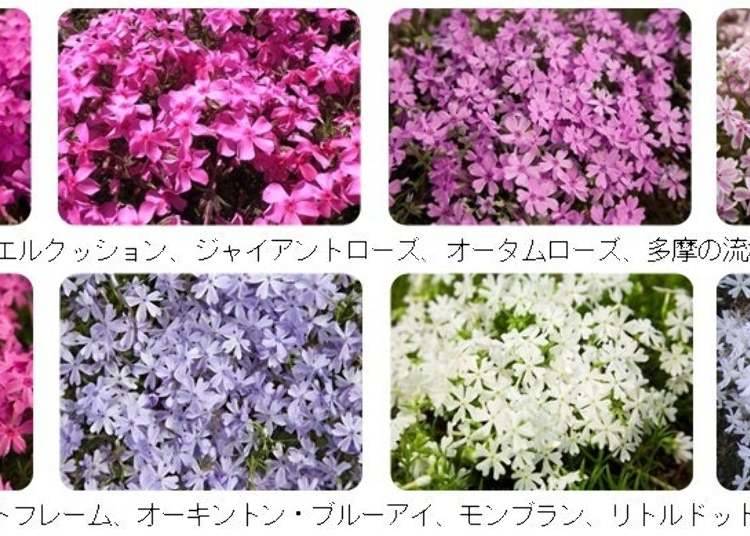 (Image: PR Times)
The garden spans approximately 15,000 square meters and is home to nearly 500,000 moss phlox plants of eight different varieties in full bloom. The moss phlox is accompanied by several other varieties of flowers.
A Summer Festival Featuring 80,000 Fabulous Flowers
The festivities don't end when spring is over. Come back in the summer for the venue's first Rainbow Flower Festival! This event will showcase a variety of gorgeous summer flowers in the same spot, including Genia, Salvia, and Rudbeckia. Of course, Mt. Fuji will be standing in its regular spot in the background.

The garden space for Rainbow Flower Festival will span approximately 5,000 square meters and house nearly 80,000 plants. The event is scheduled for Saturday, July 16 to Monday, October 10, 2022.
Peter Rabbit English Garden: The Largest English Garden in the Tokyo Metropolitan Area
The Peter Rabbit™ English Garden will also make its debut at the Fuji Motosuko Resort, set to open at the same time as the Fuji Shibazakura Festival.

This garden is based on the best-selling childhood picture book series, The Tale of Peter Rabbit™, written by Beatrix Potter in 1901. The story follows the adventures of the beloved bunny, Peter Rabbit, on a farm in the Lake District of the United Kingdom, from where the series originates.
(Image: PR Times)
The English Garden's 2022 opening marks the story's 120th anniversary. Designed by British garden designer Mark Chapman as a reproduction of the world of Peter Rabbit, The Peter Rabbit™ English Garden is the largest English-style garden in the Tokyo metropolitan area. It is home to nearly 300 varieties of plants and flowers. It also includes a themed cafe, gallery, and shop, which offer all kinds of original, themed goods.

The garden is scheduled to open in spring and summer in conjunction with the two above-mentioned flower festivals.

However, keep in mind that as 2022 marks the garden's first opening, most of the plants and flowers are new and may not be fully grown when you visit. But don't let that hold you back. These newly-planted blossoms are quite a sight to behold, and will only grow even more beautiful as time goes by!
2022 Fuji Shiba-sakura Festival
Event Period:
・Saturday, April 16 - Sunday, May 29, 2022
Hours:
・8:00AM-4:00PM
Admission:
・Adults (junior high school & up): 800-1,000 yen (Varies by season)
・Children (3 years & up): 250 yen

Summer Rainbow Flower Festival
Event Period:
Saturday, July 16 - Monday, October 10, 2022

Peter Rabbit ™ English Garden
Event Period:
・Spring: Saturday, April 16 - Sunday, May 29
・Summer: Saturday, July 16 - Monday, October 10
*Varies depending on flowering conditions.
*Spring business hours same as the Fuji Shiba-sakura Festival

Official Website: http://www.shibazakura.jp/

Note: Gardens open daily during event periods mentioned above. Exact dates and times may vary depending on flowering conditions and time of year.
富士本栖湖リゾート

Address

212 Fujigane, Fujikawaguchiko, Minamitsuru District, Yamanashi 401-0338

Nearest Station

・Bus:
2 hrs 25 min from Shinjuku Station Bus Terminal via direct express bus
40 min by bus from Kawaguchiko Station on the Fujikyu Line
75 min by bus from JR Shin-Fuji Station

・Train:
Take JR Chuo Main Line to Otsuki Station, transfer to Fujikyuko Line and get off at Kawaguchiko Station. From here, a bus will take you to the venue.

Source: PR Times
Written by: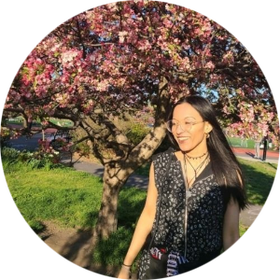 *This information is from the time of this article's publication.
*Prices and options mentioned are subject to change.
*Unless stated otherwise, all prices include tax.