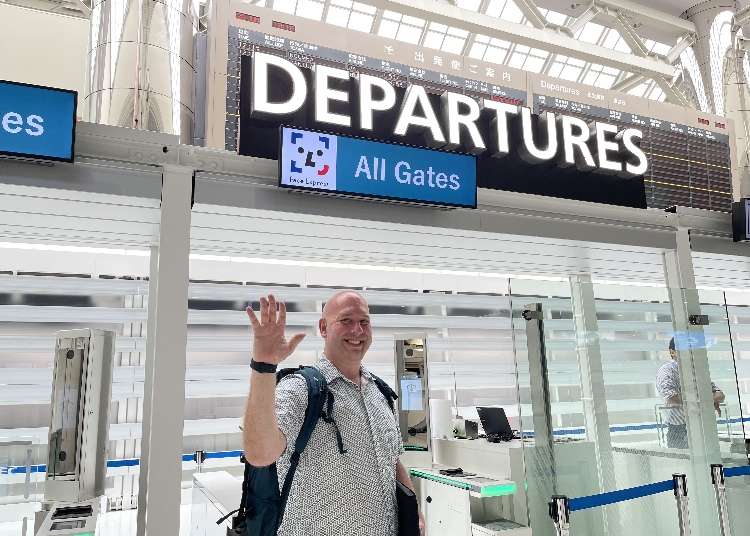 Narita International Airport boasts the largest number of international flights in Japan. Also known as Japan's doorstep, it welcomes many foreign visitors from around the world.

Since the spread of Covid-19, the airport has been quick to enhance and increase its sanitation measures. While Japan is now effectively closed to visitors, in preparation for Japan reopening its borders, it has made strong efforts to become a space where foreign guests can feel at ease.

Here we will introduce the required tests as well as the arrival and departure procedures at Narita Airport as of July 2021.
Narita International Airport: Arrival Procedures
Firstly, we will introduce the arrival procedures at Narita International Airport. As of the time of publishing, according to the Immigration Services Agency of Japan website, Japan travel restrictions are still in place, and tourists are generally not being allowed into the country.

For foreign nationals with a valid work, spousal, or another official visa and who have re-entry permission, the following procedures are in place.

Downloading and filling out the following documents in advance will enable you to enter Japan with ease.
Quarantine Counter at Narita International Airport: A Guide to Inspection Procedures
Once the plane lands and you enter Narita Airport, you must head straight to the quarantine counter. Here you will be asked to present the Certificate of Testing for COVID-19 and your questionnaire.
Because there's a lot to fill out and download in advance, we recommend double-checking if you have all the necessary papers and information before taking your flight.

Please be sure to fill out the forms correctly. In the case that there's any inadequate information, you will be asked to wait until the situation is resolved.
After handing in the forms, you will be asked to take an antigen test. It will be carried out in order of the directions written on the signs around the testing area. You are generally allowed to stay with family members or other people in your group, so there's no need to worry about getting separated.
Collecting a saliva sample is very simple. All you have to do is spit into a specially made funnel and hand your sample in.

For further directions, you can refer to the posters in foreign languages explaining the process.

If you're having any other troubles, you can always ask for assistance from the staff. There are also English-speaking staff available.
The booths are individually separated for privacy and sanitary purposes. What's more, you'll even find pictures of saliva-inducing foods such as lemons.
After collecting your saliva sample, you can put it in the specimen collection box.

Although there are times when you need to remove your mask, there isn't much talking or interaction with the staff required throughout the procedure.

In addition to this, the inspection stalls are separated by partitions. Both of these factors make for a smooth and efficient inspection.
The next step is to submit your written pledge (residence track). This pledge states that you will not come into contact with anyone for the first 14 days of your stay in Japan, that you will send updates on the state of your health, and that you will use the COCOA and OEL apps. Overall, this is a pledge vowing to take all possible countermeasures against Covid-19.
While you submit this written pledge, a staff member will confirm that you have downloaded the required apps. If you don't own a smartphone, you can pay to rent one out from the center.
After completing the online questionnaire, a QR code will pop up. Once you show your passport, you can scan the QR code yourself.
Lastly, after getting your inspection result, you will be handed a negative test result certificate.
We were also able to safely receive our own negative test result certificate! This document allows you to enter Japan with ease.

Afterward, you can go through immigration and customs, claim your baggage, and head to the quarantine hotel you reserved. Depending on the test result, you may be instructed by the inspection center to stay at a designated quarantine hotel. In such a case, you will be notified by staff when getting your Covid-19 test result.

If you are from a region or country that has Delta or other strains of Covid-19, you will be asked to go through a different lane during the inspection process.

Once you finish testing, you will be immediately taken to a special waiting room before making your way to a quarantine hotel. No one is allowed to stop by cafes or convenience stores inside the airport on the way to their accommodation.
The whole process of when you get off the plane until you get the result of your test takes about an hour or two. However, this is only if you test negative and have all the paperwork and apps downloaded beforehand.

To have everything go smoothly, please try to prepare all necessary documents in advance.
Transportation from Narita International Airport
There are a few ways to get to your hotel from Narita International Airport. The Japanese government strongly asks that you not use public transportation when traveling from the airport's designated waiting room. Please choose the most convenient way to travel from the following options.
The first option is to take a bus from the inspection center. Shuttle buses for new arrivals going to quarantine hotels designated by the inspection center come hourly. These buses cannot be used by the general public.

At Terminal 1, buses leave hourly at 15 minutes past the hour. At Terminal 2, they leave hourly, five minutes past the hour. Once finished with your arrival procedures, you are asked to wait at the bus stop until your bus arrives.

Also implementing countermeasures against Covid-19, the bus's interior is disinfected, acrylic partitions are used between each seat, and seating is spaced out so that the bus isn't entirely full.

Moreover, there's a private shuttle bus (does not operate from July 13th to August 9th) for those staying at Japan's domestic hotel chain known as the Toyoko Inn.
The second option is purchasing a Keisei Smart Access Premium package provided by the Keisei Electric Railway. This allows you to take a private train car on the Keisei Skyliner's limited express train from Narita International Airport to Keisei-Ueno Station.

At Keisei-Ueno Station, passengers will be met by a hired car, who will then drive to a location designated in the 23 wards of Tokyo. Note that reservations must be made beforehand on Keisei's official website at the link below.
Those who are able to drive can rent a car, but reservations in advance are required. Please access the link to the rental car company for more information.
GPA Airport TA-Q-BIN: For Those Who Want to Travel Light!
Being mindful of taking countermeasures against Covid-19 while trying to get to your hotel can be stressful. The GPA Airport TA-Q-BIN is an airport delivery service that has partnered with Yamato Transport, a well-known delivery service in Japan. It offers a service that delivers your luggage directly to your hotel.

Fees start at 1,270 yen, and you can pay by credit card or QR code (Alipay, WeChatpay, and JKOPAY).
The sign is marked with a drawing of a black cat.
The counter is separated by a plastic panel, and staff use a coin tray when handling bills or coins. Also, waiting spots are marked so that people can socially distance themselves when waiting for their turn.
Narita International Airport: Departure Procedures
Once your stay in Japan has come to an end, it's time to get ready for your departure. At Narita International Airport, you can spend your last hours in Japan comfortably due to the thorough countermeasures against Covid-19 implemented.
Check-in counters are spaced out, and places in line are marked so that you can keep a distance without having to worry about being too close to anyone. Additionally, the latest technology is used to incorporate other, even more, impressive countermeasures.
Narita International Airport: Implementing Covid-19 Countermeasures That Meet International Standards
Narita International Airport is the first airport in Japan to receive the Airport Health Accreditation (AHA) designated by the ACI (Airports Council International). It has received high praise for the thorough countermeasures it has implemented.
Those worried about the restroom area can be at ease thanks to the cleaning staff taking extra measures to prevent the spread of the virus.
Handrails are sanitized generously with alcohol disinfectant sprays. When cleaning, the staff makes sure to wear a face shield and a mask.
Infotouch uses digital signage software so that you can check your flight information as well as information on restaurants and shops throughout the airport. This touch screen also implements countermeasures against Covid-19 by using the latest technology.
Here, the infotouch maintenance workers are using the HotaluX Touch device since June 2021, which uses UV light to disinfect and kill any virus remnants on surfaces. It takes four minutes to disinfect the entire screen.

This particular sanitary device uses an advanced system in which LED lights flash every 15 seconds. This is to ensure that the entire screen is getting cleaned at a fixed speed.
At the safety inspection area for domestic flights, thermography is used. Once you place your face close to the screen, it will display your temperature. If you have a temperature over 37.5 degrees Celsius, airline companies may not let you board your flight.
Use Face Express for Arrivals and Departures: A Facial Recognition System that Gets You Through the Airport Without Saying a Word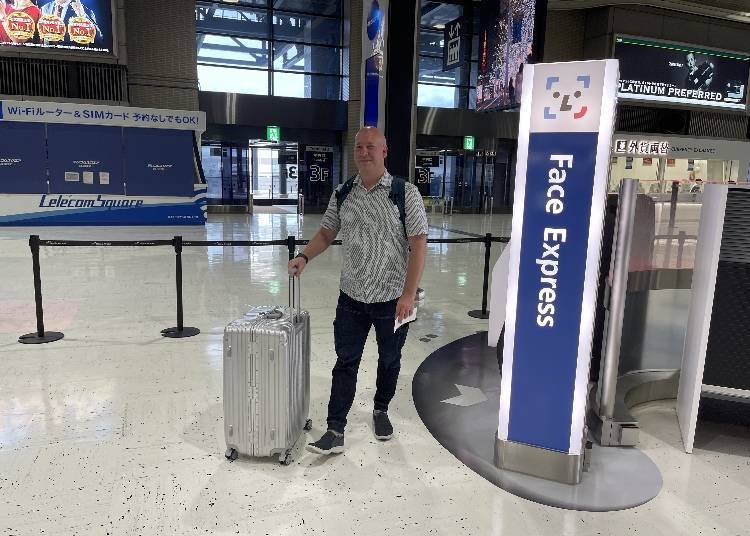 Starting from July 2021, Face Express, a system using new facial recognition technology for airport check-ins, has been implemented at Narita International Airport.

By registering your passport, boarding information, and facial features into the system, the process of checking in your baggage, going through security checks, and getting to your gate becomes much easier.

This is because there's no need to show your ticket or passport. By standing in front of the facial scanner, you can make your way through each checkpoint in no time.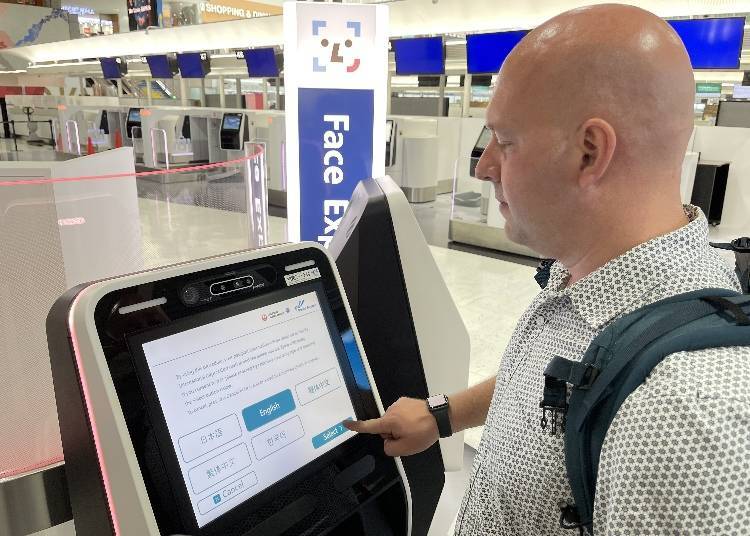 With Face Express, available languages include English, traditional and simplified Chinese, Korean, and Japanese. Please follow the steps to scan your passport and take a portrait photo. When this is complete, the information will be linked and put into the system.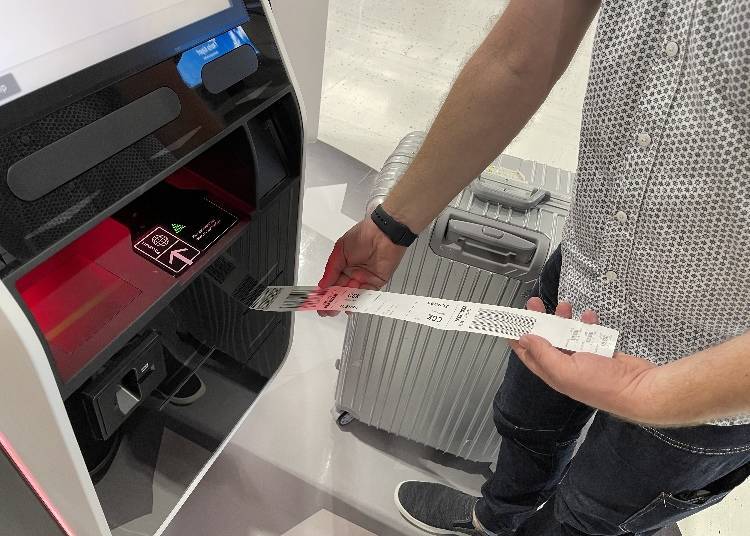 It only takes about a minute to get your plane ticket and baggage tag. Now there's no need to wait in line for long periods of time when checking in!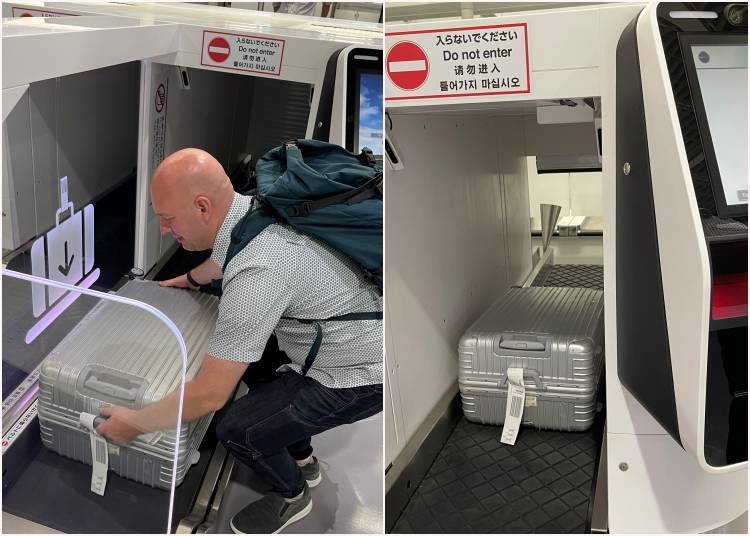 Checking in your bag is also easy! Once your baggage tag is attached to your suitcase, move it to the designated area in front of the Face Express machine. Your face will get scanned here, and if everything goes smoothly, your baggage will be automatically checked.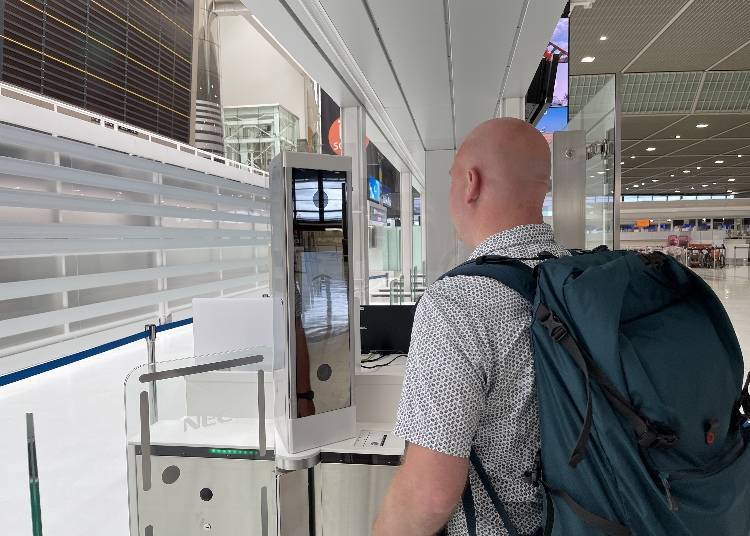 Face Express can also be found at the security checkpoint. If it recognizes your facial features, you can go through as easily as if you were going through a ticket gate at a train station.

*When going through immigration during your departure, another facial recognition system operated by the Immigration Bureau of Japan is used.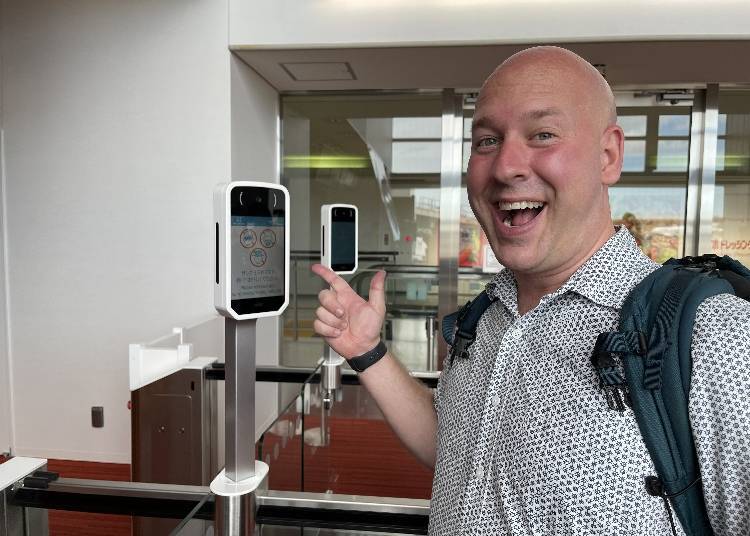 The Face Express system can even be used right before boarding your flight! You won't be able to hide your amazement at how easy it is. However, some situations may require you to show your passport and boarding pass, so we recommend having these items in an easily accessible place.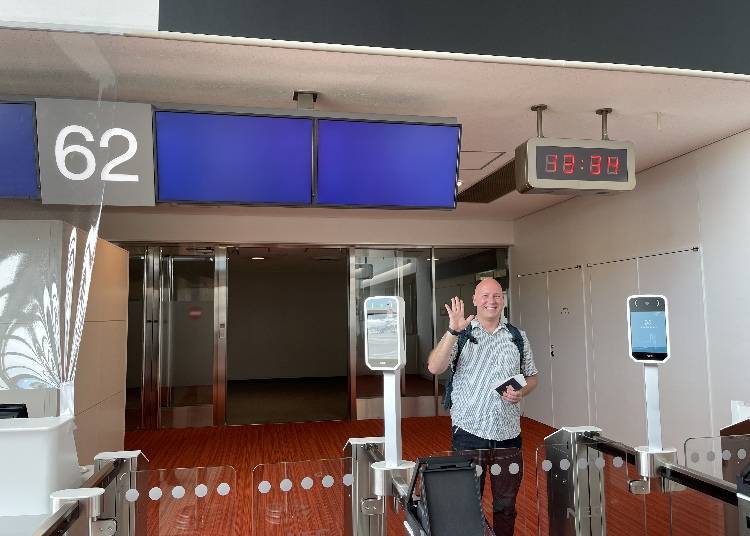 There have only been a few instances where you need to interact with the airport staff through this entire process. This new system completely eradicates the nervous feeling of going through immigration and customs in a country that speaks a different language!
PCR Test Center: For Those Who Want Their Test Result Before Departure
If you would like a certificate that shows your negative test result on the day of your departure, you can head to the Narita International Airport PCR Test Center. You can find the PCR center on the third floor of the central building at Terminal 1 or the first floor of Terminal 2. It's easy to find both centers by following the signs in the airport.
Narita International Airport's PCR center is operated by Nippon Medical School, a private medical university in Tokyo. It's open 24/7, 365 days a year. You can get tested without having a reservation (testing hours for the center in Terminal 1 are from 9:00 a.m. to 5:00 p.m.).

The certificate shows the negative test result in both English and Japanese and uses the Ministry of Defense's standard formatting. If your place of destination needs a certain type of formatting, please let the staff know.
If everything goes smoothly, the whole process of getting your certificate takes about two hours (not including retests or busy hours). The price of getting tested during the facility operating hours is 30,000 yen with a reservation and 50,000 yen without a reservation. The facility accepts various types of credit cards.

*Prices as of July 2021
A Must Before Leaving Japan: Shop for Souvenirs at Stores that Have Taken Careful Countermeasures Against Covid-19
All of the shops inside Narita International Airport have implemented countermeasures against Covid-19 so that their customers can browse with ease. Here we will introduce the characteristics of each shop and the countermeasures they have taken.
Located on the second floor of Terminal 2, Narita Anime Deck is an interactive entertainment shop that offers many anime products as well as an amine-themed cafe and food court.
For restaurants where you can eat-in, social distancing is implemented so that the customers don't get too close.
Located in both Terminal 1 and 2, Fa-So-La TAX FREE AKIHABARA is a duty-free shop that you can stop by after completing all of the necessary departure procedures.

At the shop's entrance, you will find a sign asking that you put on your mask, take your temperature, and practice social distancing while in the facility. Sanitizer and disinfectants are also available.
All staff sanitize their hands and get their temperature checked regularly. At registers, protective shields are used as a partition, and trays are used when handling coins or bills.
Experience Easy Arrivals and Departures at Narita International Airport!
Narita International Airport is the largest airport in Japan. It offers services so that visitors from various countries and regions can feel at ease when entering and leaving the country.

What's more, thorough cleaning of the facility, social distancing while boarding and shopping, and careful Covid-19 countermeasures taken by the staff are implemented. This makes both the arrival and departure procedures easy and stress-free.
Address

Narita Airport, Narita-shi, Chiba, 282-0004
View Map

Nearest Station

Narita Airport Station (JR Narita Line / Keisei Main Line / Narita SKY ACCESS Line)

Written by: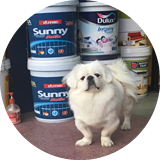 *This information is from the time of this article's publication.
*Prices and options mentioned are subject to change.
*Unless stated otherwise, all prices include tax.