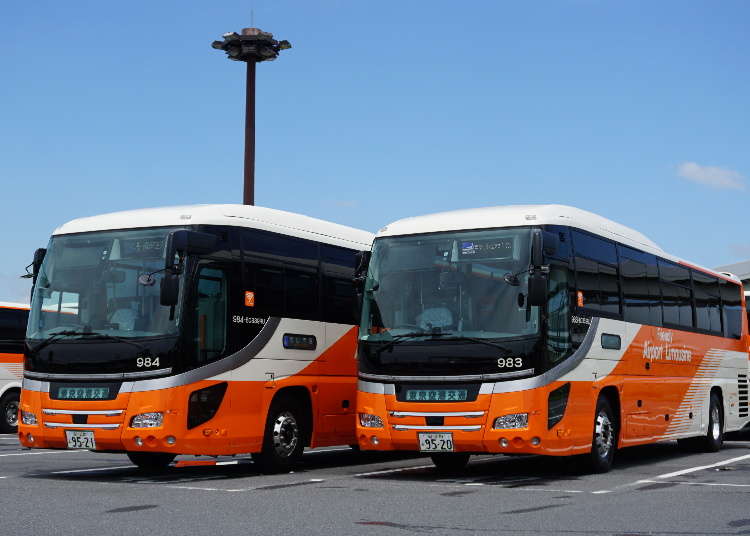 Narita International Airport, located approximately an hour away from Tokyo, is a major international airport in Japan. While there are various options, like trains and taxis, to get to Tokyo, one highly recommended and cost-effective means of transportation is the Narita Airport Limousine Bus.

Here, we'll focus on the Limousine Bus, which operates between Narita Airport and downtown Tokyo, and guide you through the process of using this convenient and efficient mode of transport.
What buses operate between Narita International Airport and downtown Tokyo?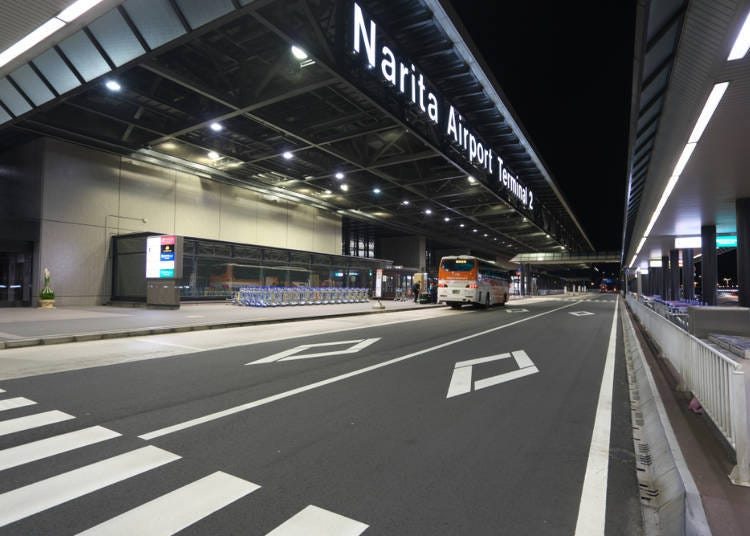 Khun Ta / Shutterstock.com
Multiple bus companies operate between Narita Airport and downtown Tokyo. One of the prominent options is the Limousine Bus operated by Tokyo Airport Transport, easily identifiable by its orange-colored body with "Friendly Airport Limousine" written in white.

Other bus services include the Airport Bus Tokyo-Narita (TYO-NRT) and Keisei Bus heading to Tokyo Station. Meanwhile, there's the Narita Shuttle (temporarily suspended) jointly operated by Willer Express, Keisei Bus, and Chiba Kotsu, heading to Osaki.

Additionally, Narita Airport Transport's buses serve destinations beyond the Tokyo 23 wards, such as Kanagawa, Ibaraki, and Miyagi.

We'll provide an overview of each bus's boarding process, destinations, and reservation methods.
Major Limousine Bus stops in Tokyo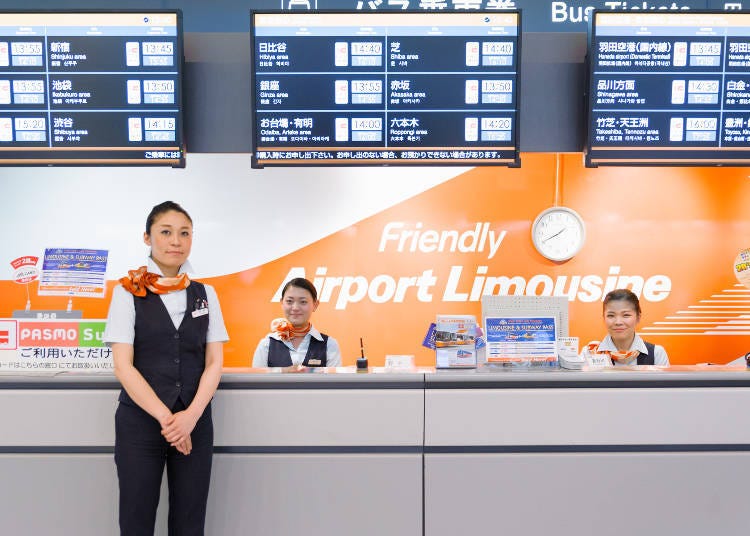 With a wide variety of high-speed buses available, you can choose the one that suits your destination.

The Limousine Bus stands out with its extensive network, operating approximately 1,300 daily trips to 18 different destinations, including major terminal stations and prominent hotels throughout Tokyo.

It boasts one of the largest route networks among bus services. You'll find stops in various areas of Tokyo, such as Shinjuku, Ikebukuro, Tokyo Station, Hibiya/Ginza, Shibuya, Asakusa, and Odaiba.
Hotels & areas serviced by the Limousine Bus in Tokyo
Tokyo City Air Terminal (TCAT)
Shinjuku Area (Including service to Shinjuku Tokyu Kabukicho Tower, Keio Plaza Hotel, Park Hyatt Tokyo, Century Southern Tower, Hyatt Regency Tokyo, Hilton Tokyo, Shinjuku Washington Hotel, and Hotel Sunroute Plaza Shinjuku)
Ikebukuro, Mejiro, Kudan, Korakuen Area (Including service to Sunshine City Prince Hotel and Hotel Metropolitan Tokyo Ikebukuro)
Roppongi, Akasaka Area (Including service to ANA InterContinental Hotel Tokyo, The Capitol Hotel Tokyu, Tokyo Garden Terrace Kioicho, The Okura Tokyo, Akasaka Excel Hotel Tokyu, Hotel New Otani (Akasaka), Grand Hyatt Tokyo, The Prince Gallery Tokyo Kioicho a Luxury Collection Hotel, and The Ritz-Carlton, Tokyo)
Hibiya, Ginza Area (Including service to Palace Hotel Tokyo, Dai-ichi Hotel Tokyo, Courtyard By Marriott Tokyo Ginza Hotel, Imperial Hotel, and Mitsui Garden Hotel Ginza Premier)
Ebisu, Shinagawa Area (Including service to Grand Prince Hotel Shin Takanawa, Shinagawa Prince Hotel, The Westin Tokyo, Grand Prince Hotel Takanawa, Tokyo Marriott Hotel, The Prince Sakura Tower Tokyo, and Sheraton Miyako Hotel Tokyo)
Shibuya, Futako Tamagawa Area (Including service to Cerulean Tower Tokyu Hotel)
Where to get the Limousine Bus at Narita Airport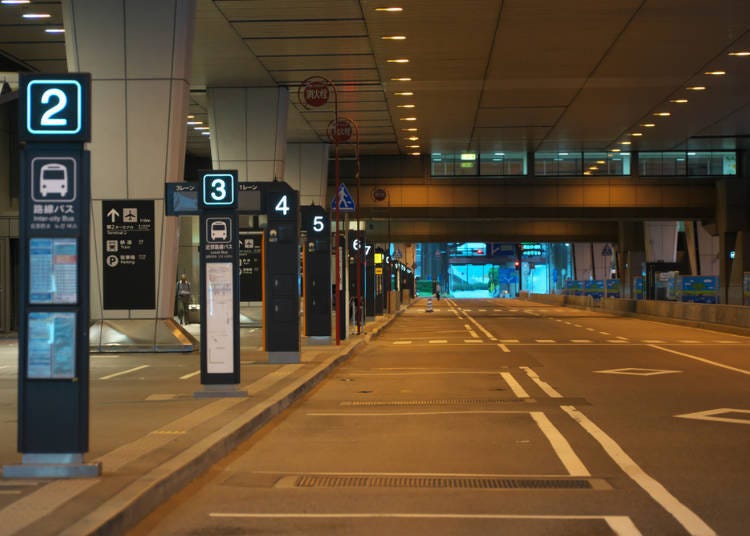 Khun Ta / Shutterstock.com
Narita Airport consists of three separate terminals, and buses operate through all terminals to reach their destinations.

Bus boarding areas for Terminal 1, Terminal 2, and Terminal 3 are located on the first floor.

Please note that the boarding platforms vary depending on the destination at each terminal. The platform numbers are indicated on the boarding tickets.
Where to buy Limousine Bus tickets at Narita Airport?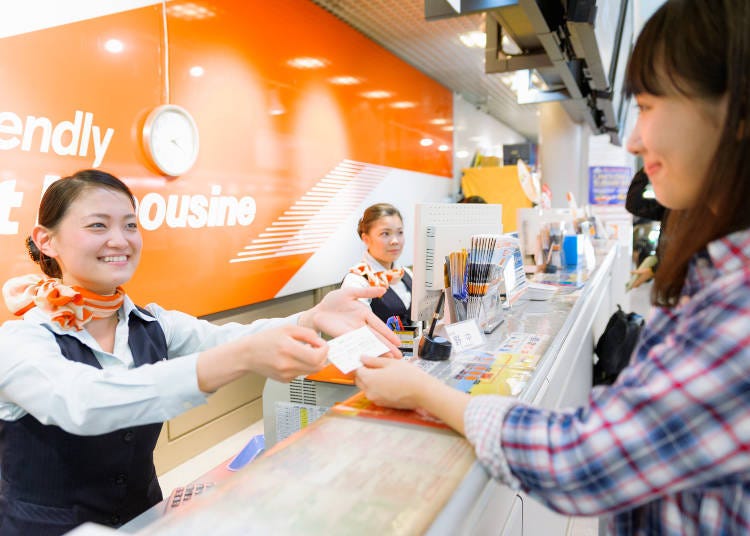 At Narita International Airport, the bus ticket counters are located as follows.
・In Terminal 1, there is one counter each in the North Wing and South Wing, both located directly in front of the first-floor arrival lobby.
・In Terminal 2, there is one counter each in Zone A and Zone B, also located directly in front of the first-floor arrival lobby.
・Terminal 3 has ticket counters in the first-floor general area.

If you wish to board the Limousine Bus, look out for the orange-colored signs. When it comes to the Limousine Bus, you can purchase tickets to your desired destination at any of the counters or at the link below.
How long does it take to get from Narita Airport to Tokyo via Limousine Bus?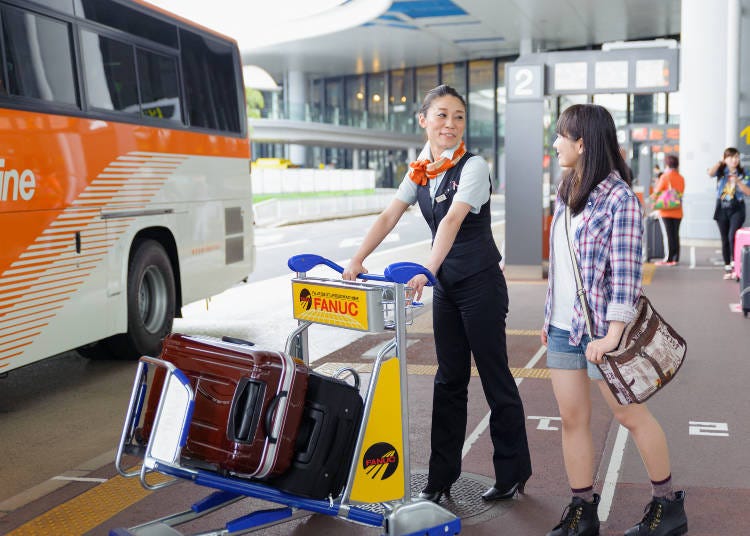 Depending on the destination and bus company, buses depart every 10-30 minutes during the day. After arriving at Narita Airport, check the departure time of the express bus at the ticket counter.

For the Limousine Bus, if you are traveling to the Shinjuku area, buses operate at intervals of 4 to 6 per hour between 7:00 a.m. and 10:00 p.m. For the Ginza area, buses operate at intervals of 1 to 2 per hour within the same timeframe.
Narita Airport bus fares to Tokyo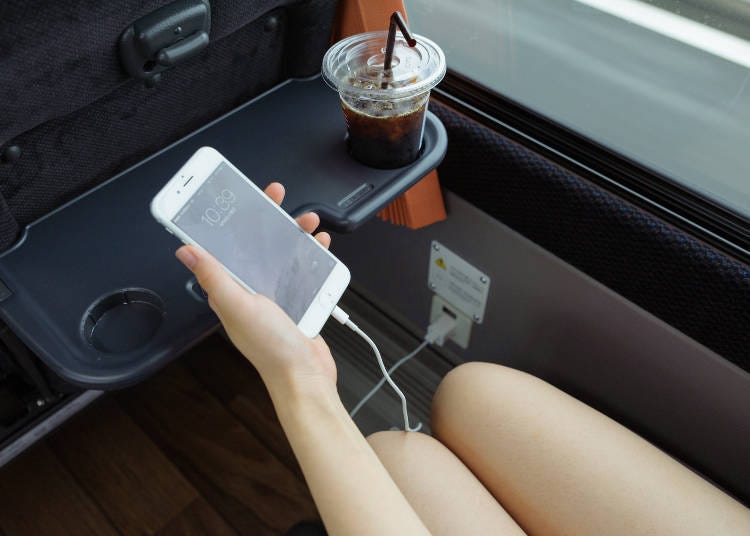 Prices typically range from around 1,000 to 3,000 yen.

The Limousine Bus offers a one-way fare of 3,200 yen for adults (half fare for children) from Narita Airport to downtown Tokyo (excluding certain areas). You can check in up to two pieces of luggage per person. Additionally, the buses provide amenities such as free onboard Wi-Fi, restrooms, USB power outlets, and some routes even have wheelchair-accessible vehicles with lifts, ensuring accessibility for all passengers.

The "LCC bus," known as Airport Bus Tokyo-Narita (TYO-NRT), offers the lowest fare starting from 1,300 yen for adults (excluding late-night and early-morning services).

However, please note that they only accept one suitcase per person in the luggage compartment, and certain items, such as musical instruments and ski equipment, cannot be checked. Consider choosing based on your travel style, taking into account both the fare and services provided.
Save with Round-Trip Limousine Bus tickets!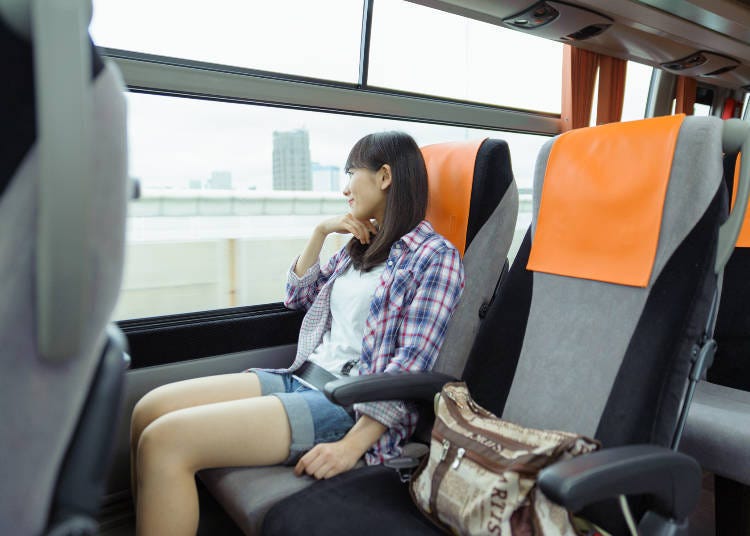 Discounted tickets are available for foreign visitors on the Limousine Bus. Two highly recommended options are the Return Voucher and the Multi Voucher, both valid for the Narita Airport to downtown Tokyo routes.

The Return Voucher offers a pair of one-way tickets for 4,500 yen. It can be used for round trips by one person or one-way trips for two people.

The Multi Voucher provides a set of four one-way tickets for 8,000 yen. It allows for round trips for two people or one-way trips for four people. Considering the regular adult one-way fare of 3,200 yen, both of these vouchers offer excellent value.

If you plan to explore Tokyo after using the Limousine Bus, the Limousine & Subway pass is a great option. It combines a Limousine Bus ticket with an unlimited ride pass for Tokyo Metro and Toei Subway. There are three types available, allowing you to choose according to your travel style.
Use the best express bus for your situation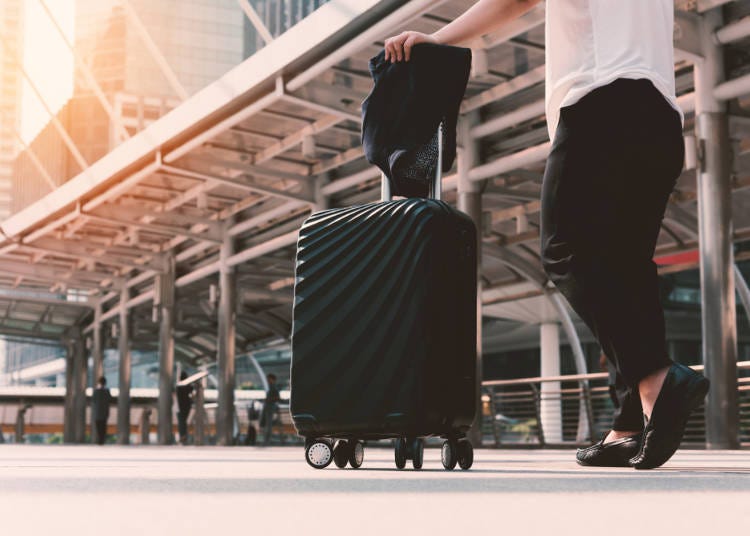 There are many types of high-speed buses from Narita International Airport to Tokyo and buying tickets is easy. The Limousine Bus, in particular, is perfect for people who want stress-free transit within a large network routes and stops in the city.

Express busses are a smart and comfortable way to enjoy your trip in Japan!

English translation by Gabriel Wilkinson.

*This article was originally published in July 2019 and updated in July 2023.
Address

Narita Airport, Narita-shi, Chiba, 282-0004
View Map

Nearest Station

Narita Airport Station (JR Narita Line / Keisei Main Line / Narita SKY ACCESS Line)

Written by: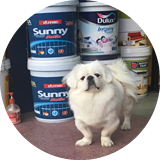 *This information is from the time of this article's publication.
*Prices and options mentioned are subject to change.
*Unless stated otherwise, all prices include tax.
Limited time offer: 10% discount coupons available now!