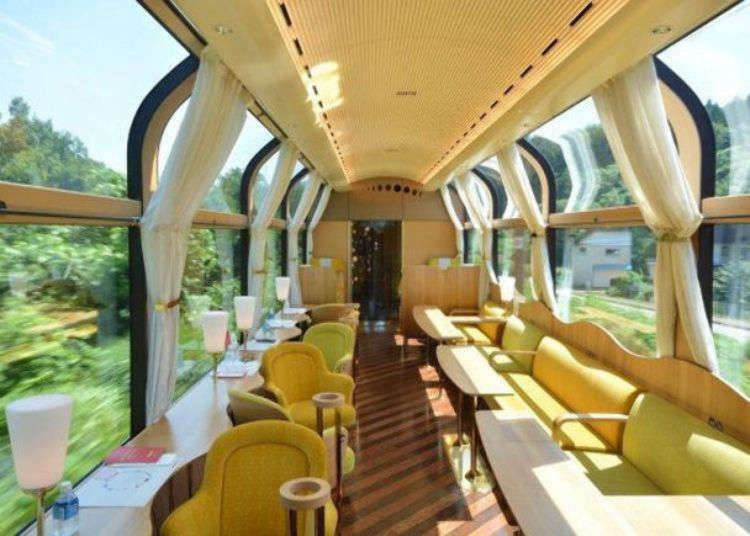 Japan's trains are in a league of their own! With heated seats and punctual schedules, there's no better way to take in the gorgeous Japanese landscape than from inside a state-of-the-art train!

From lightning-fast shinkansen to classy locomotive restaurants, here's a taste of the coolest train rides in Japan!
Scenic Train Journeys in Japan: These 6 Sightseeing Trains Will Take You Through the Beauty of Kansai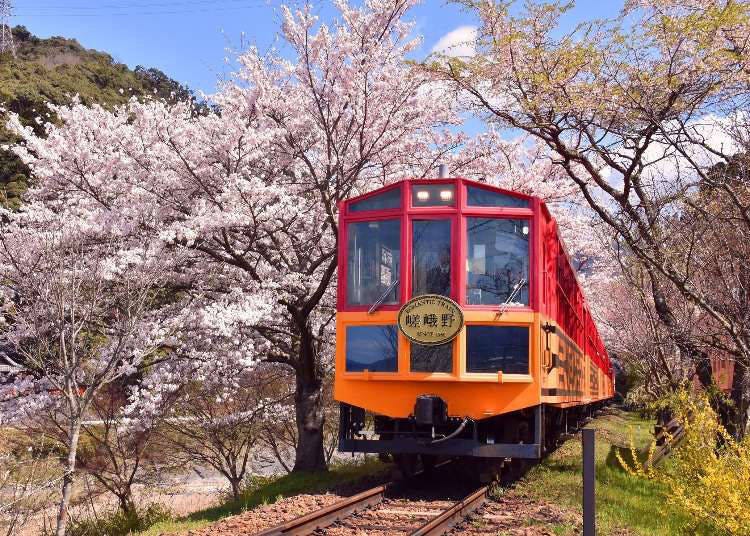 As you may already know, Japan is home to some of the world's most scenic train journeys! Many of these luxurious Japanese sightseeing trains are carefully designed to treat passengers with the best views possible - often with a helping of the local cuisine!

With each season presenting a new color palette, you can lose yourself in the hypnotizing rumble of the engine while watching the vivid landscape of Japan slip past.
Japan's 'Setsugekka' Resort Train - An Incredible Journey Through The Heartland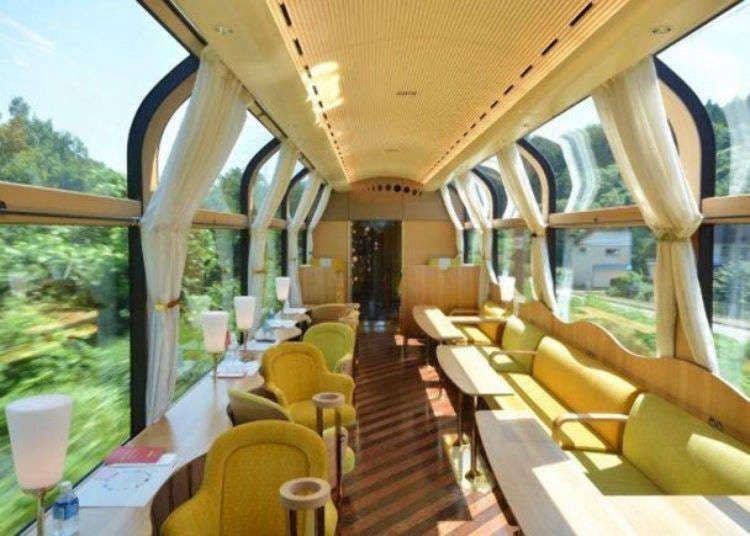 On the Echigo Tokimeki Resort Setsugekka, passengers are treated to dynamic Niigata cuisine complemented by spectacular views of the Sea of Japan and the majestic Mt. Myoko!

Our writer spent this unforgettable three-hour journey entranced by the ever-changing landscape perfectly framed through the enormous carriage windows - all while dining on the best food Niigata has to offer!
Japan Transit 101: The Complete Guide to Using Trains in Japan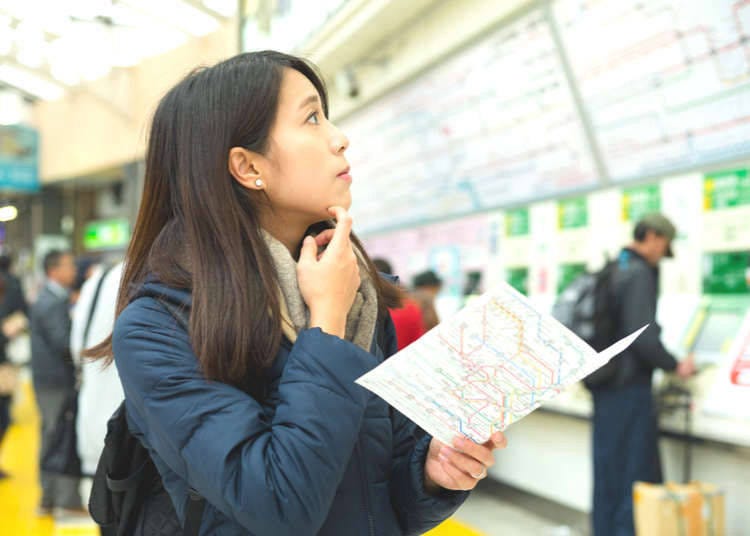 Japan's globally renowned train network is nothing short of a feat of genius. But with such complexity comes the concern of being overwhelmed.

While the Japanese train system may first appear as a labyrinth of nonsensical lines, with a push in the right direction and a few insider tips, difficulties can be avoided!

To help you get to your destination without drama, we present Live Japan Transit 101! With essential tricks and some answers to the most frequently asked questions, you'll be the one helping lost tourists in no time!
Ultimate Guide to the Odakyu Romancecar: Enjoy Hakone's Spectacular Scenery in Style!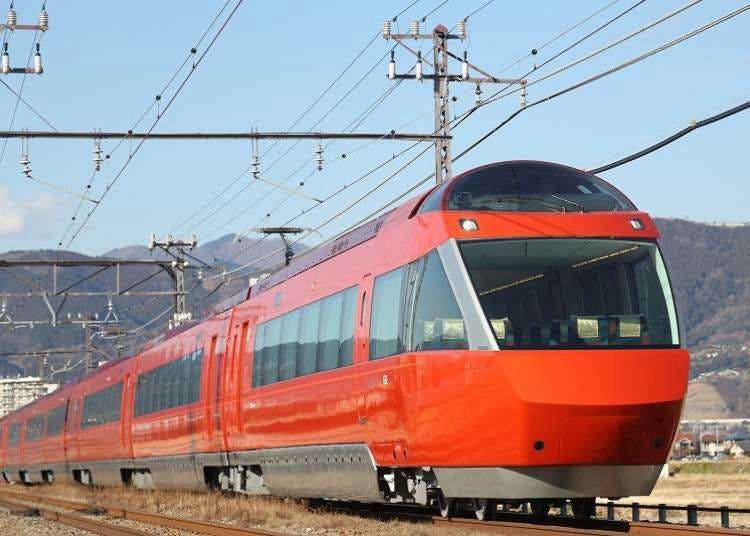 If, like many visitors to Japan, you have a trip to the tranquil hot springs resort of Hakone on your agenda, then you should know all about the Odakyu Romancecar! With a direct line from Shinjuku Station in urban Tokyo to Hakone Yumoto Station, a gateway to a hot spring heaven, it's the epitome of that flawless Japanese convenience!

Best of all, the Odakyu Romancecar is furnished with ample viewing seats, allowing complete, unobstructed views into the beautiful surroundings.

To make your Hakone trip as comfortable as possible, learn how to book and board this marvelous luxury train with our guide here!
Sagano Romantic Train: Breathtaking Kyoto Views Through Paradise!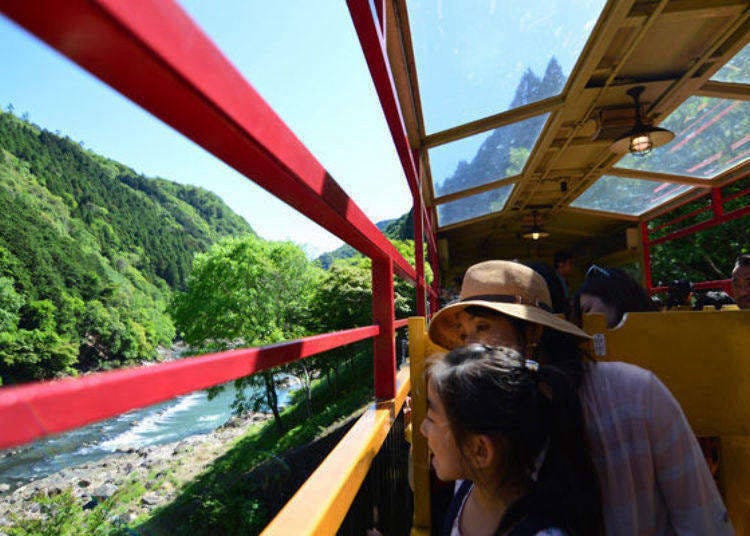 The Sagano Romantic Train is one of Kyoto's most scenic railways! Each season gifts passengers with a brand new look to enjoy, giving a reason to ride it time and time again! Connecting the popular tourist locations of Sagano and Arashiyama to Kameoka, we were lucky enough to be treated to a ride during the peak verdure of Kyoto's luscious early summer.

Get comfortable and take a look at the Sagano Romantic Train here!
Sightseeing Along the Hankyu Railway: The Best Osaka to Kyoto Train!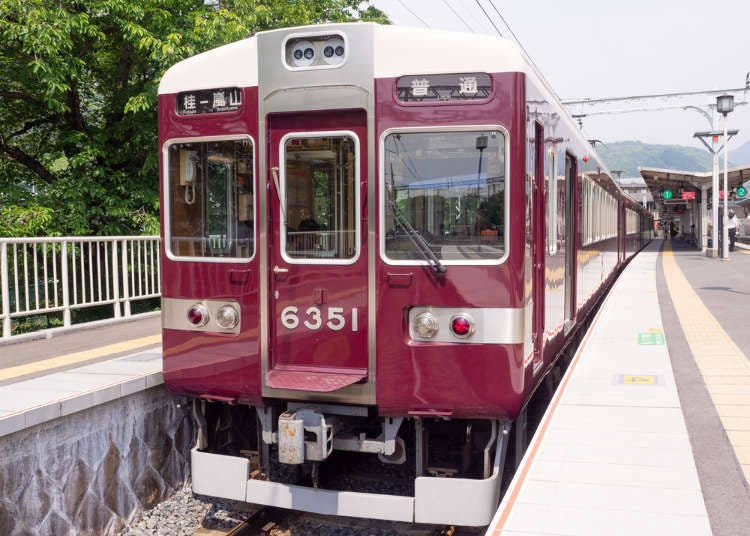 The Hankyu Railway connects numerous sightseeing spots in Kobe, Osaka, and Kyoto. Although several competing train lines are available, the Hankyu Railway is the fastest and most stylish way to get around this ever-popular region of Kansai!

Overflowing with useful information about routes and sightseeing gems, we present LIVE JAPAN's most complete look at the Hankyu Railway! Enjoy Kansai's lush nature, historical hotspots, and fashionable shopping districts without transport worries on the ever-reliable Hankyu Line!
Travel Hokkaido by Train! The Ultimate Guide to the Hokkaido Rail Pass and Seasonal Sightseeing Trains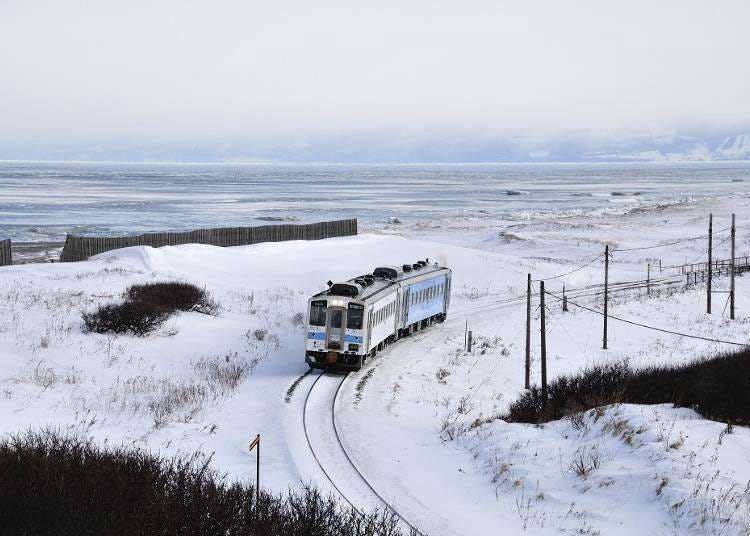 Getting around the massive northern island of Hokkaido can be a real head-scratcher! Accounting for roughly 22% of Japan's landmass and filled with numerous spread-out sightseeing spots, how you'll do Hokkaido needs to be given a great deal of thought!

Luckily, Hokkaido has an extensive and easy-to-use rail system boasting peak comfort and reliability! And the best way to take advantage of these fantastic facilities is with the thrifty Hokkaido Rail Pass! Here, we'll explain everything you need to know about the pass, while throwing in some extra info on discount tickets and sightseeing trains that will bring your Hokkaido journey to the next level!
Tokyo to Hokkaido: 4 Easiest Ways to Get to Sapporo On Every Budget!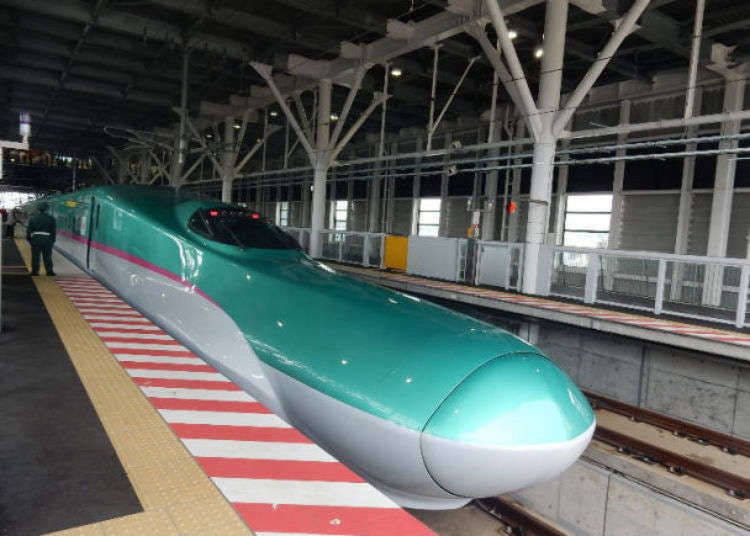 Despite being a whopping 820km apart, the tourist meccas of Tokyo and Sapporo are actually surprisingly well-connected!

Here we will look at all the best ways to get from Tokyo to Hokkaido! Whether you favor speed, budget, route, sights, or even a specific vehicle, we've got you covered!
52 Seats of Happiness: Brunch on Japan's Restaurant Train!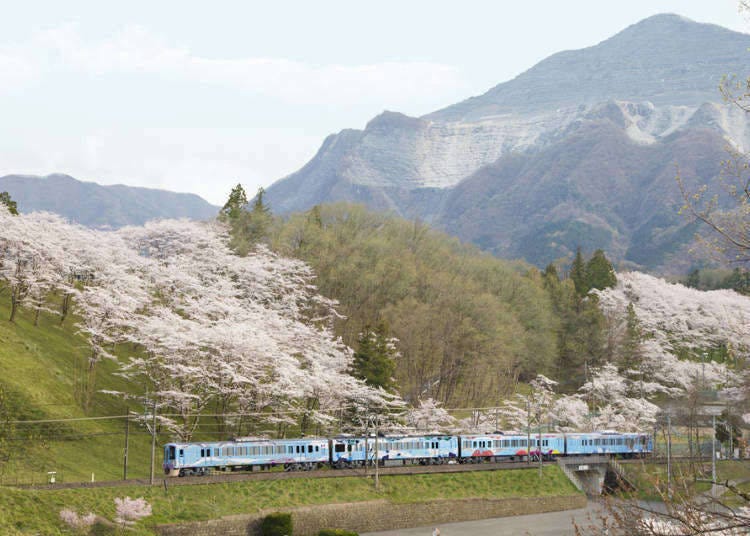 Celebrating an anniversary, commemorating a special date, or just wanting to make a unique memory of your trip to Japan? We have a very special treat for you: Fifty-two Seats of Happiness!

Fifty-two Seats of Happiness takes passengers to and from the idyllic town of Chichibu while serving delicate gourmet creations complemented by an immense drinks list. With every season boasting a new scene to admire, including spring's jaw-droppingly beautiful Chichibu shibazakura and pink moss phlox, this is a ride you'll never want to end!

Find out more about this unforgettable train journey here!
Ekiben Excellence: Japan's Most Fascinating Train Station Bentos!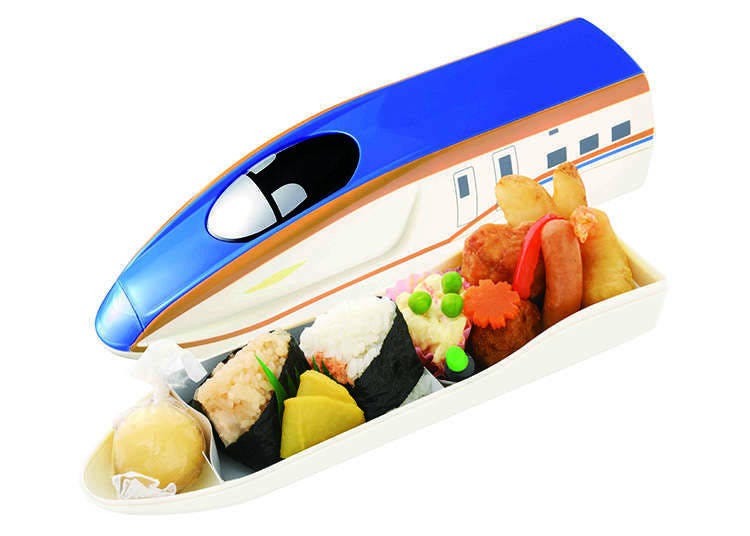 Before starting a journey in Japan, hungry travelers look forward to an ekiben - special boxed lunches sold in train stations across Japan. The word ekiben is a combination of eki, meaning 'station,' and bentō, a Japanese-style lunch box. These bento boxes are loved for their delicious and high-quality ingredients, often featuring the specialties of a particular region.

Major stations boast dozens of ekiben varieties to choose from, making it difficult to decide! To help you out, we've gathered info on all the most interesting ekiben in Japan! With this guide in hand, you'll know exactly what to buy before you even reach the platform!
With this information in tow, you should now be an expert on the renowned Japanese train system! To ensure your journey through Japan is as convenient and exciting as possible, get yourself a ticket for one (or several) of these trains and put your transport worries to rest!
Written by: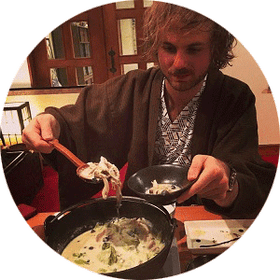 Related articles
*This information is from the time of this article's publication.
*Prices and options mentioned are subject to change.
*Unless stated otherwise, all prices include tax.