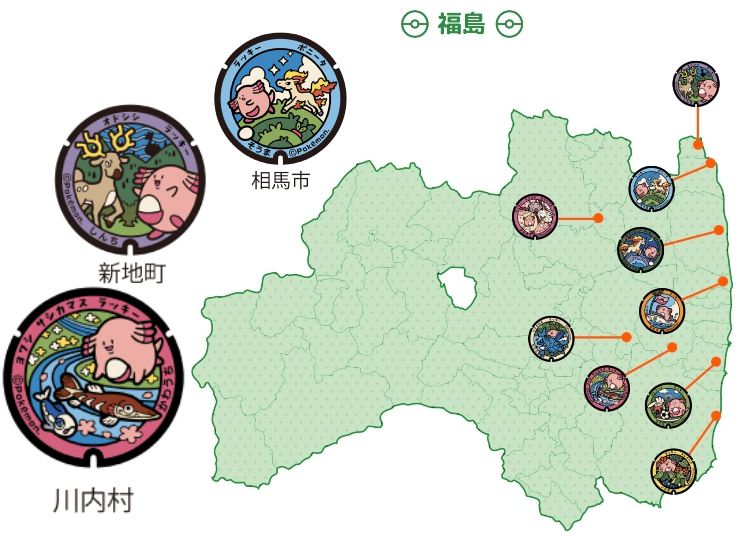 Chansey Pokemon...manhole covers? Some of the more seasoned Japan travelers may be aware that Japan has some stunning manhole covers all around the country. A unique trait that makes photos from treading off the beaten path into a bit of a collector's item.

Recently, Japan has been adding to those funky covers with Pokémon designs, known as Pokéfuta, starting with the Eevee manhole covers in Kagoshima towards the end of 2018.

There have been plenty of designs with a different mascot Pokémon for each area, and Fukushima's one is set to be Chansey! Let's take a look.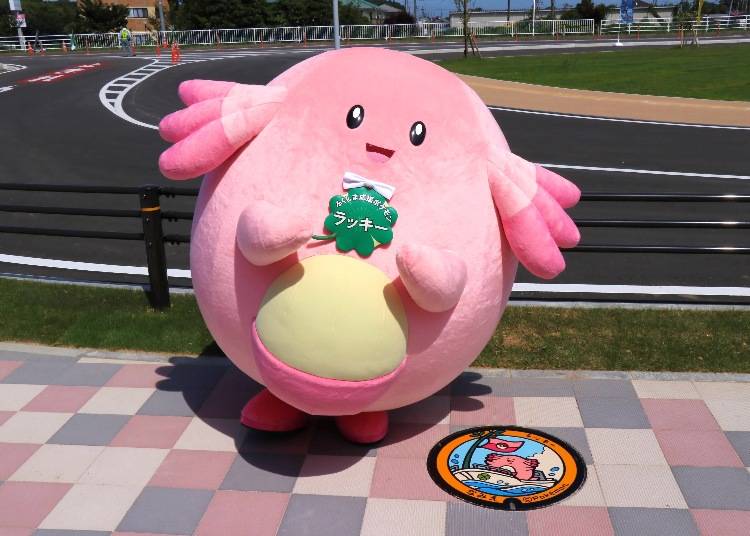 In February 2019, Chansey was chosen as Fukushima's mascot Pokémon to promote Fukushima in and outside of the prefecture itself. The giant pink friendly face has even been spotted at a few events and PR activities!

Chansey in Japanese is known as "Lucky" (Pronounced: rakki-, spelled: ラッキー), and is a Pokémon said to bring joy and happiness with it. In other words, the Pokémon brings luck with it. This type of joyous luck is known as fuku (福) in Japanese, which is also the first character of Fukushima, or "lucky island" (福島).

Basically, Chansey was chosen to be a lively and cheerful Pokémon to spread that joy everywhere, and get people more excited to visit the area on their hunt for Pokéfuta.
There are set to be a whole bunch of Chansey designs to sprout up around Fukushima before the end of 2020. A total of nine are set to be installed, with cameos from other characters and one with a solo Chansey.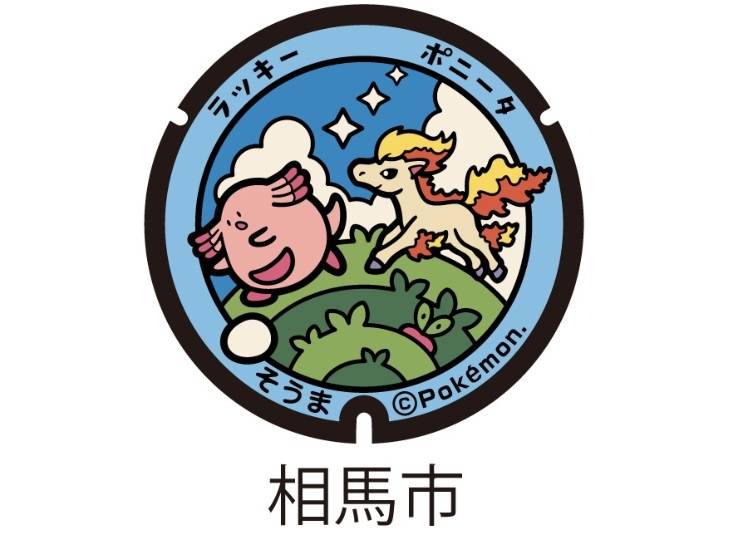 In Soma, Chansey Pokemon appears to be being chased by Ponyta...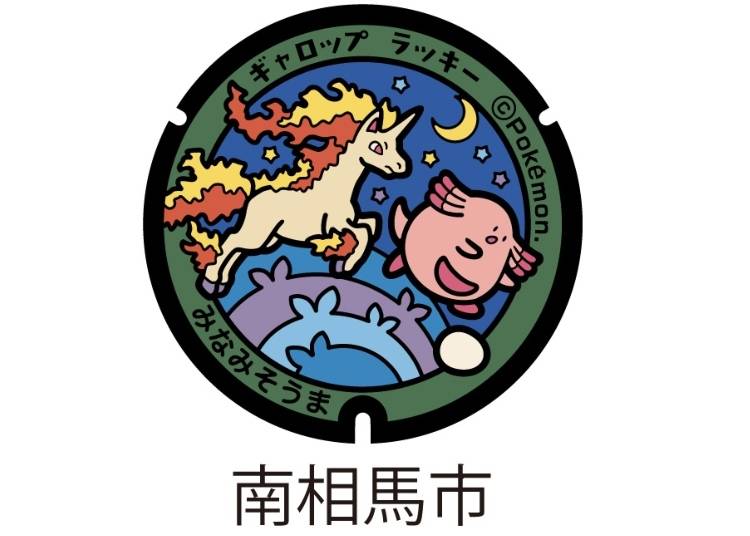 And again by Rapidash in Minami Soma!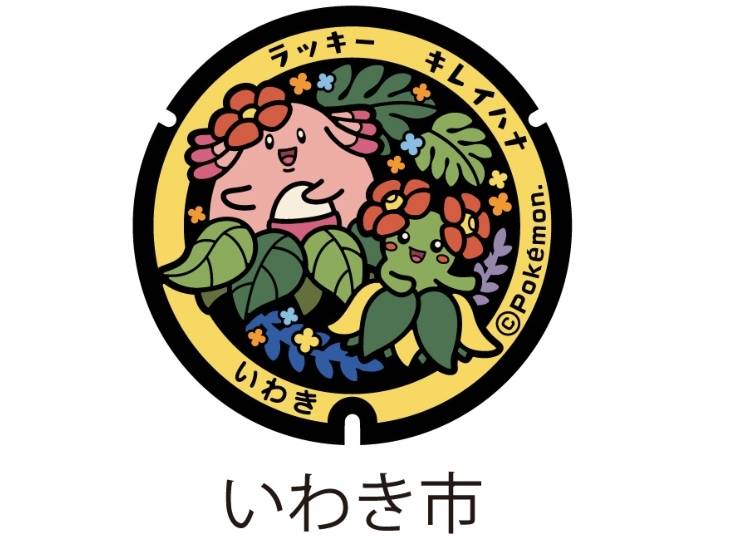 Going for the tropical vibes in Iwaki with Bellossom.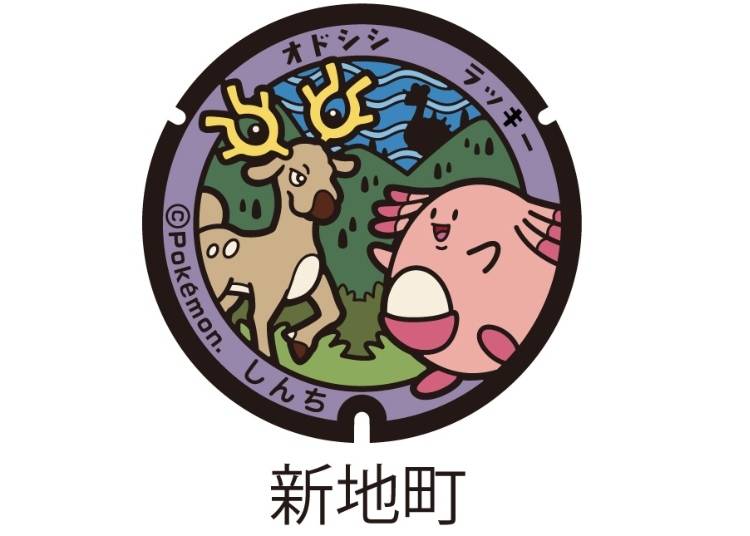 And stumbling across a Stantler in Shinchimachi.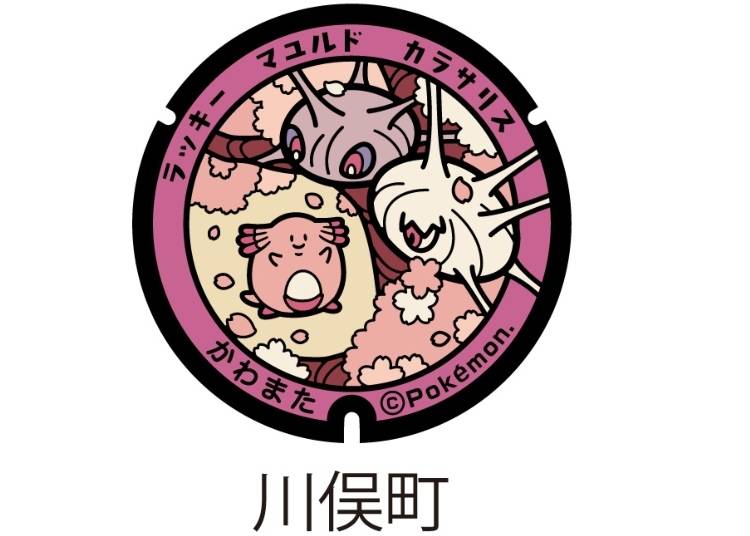 Of course, it wouldn't be complete without at least one sakura design, so here Chansey seems to be enjoying the blossoms with Cascoon and Silcoon in Kawamata (a famous area for the blossoms).
And below is the entire proposed collection.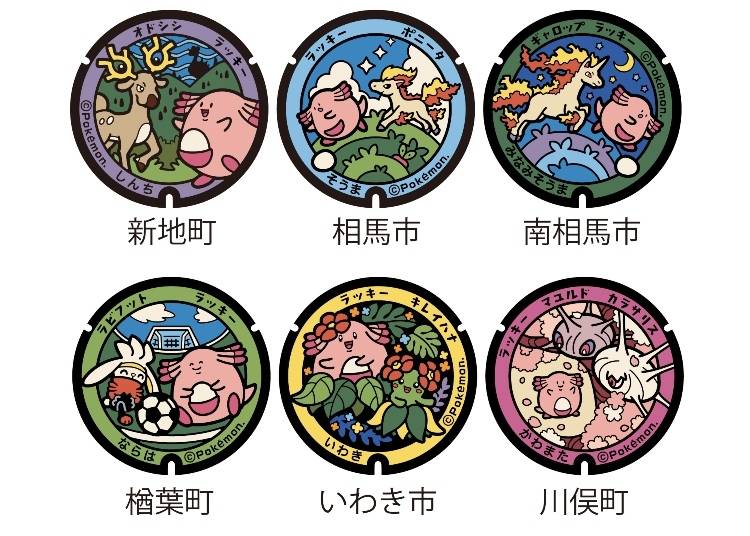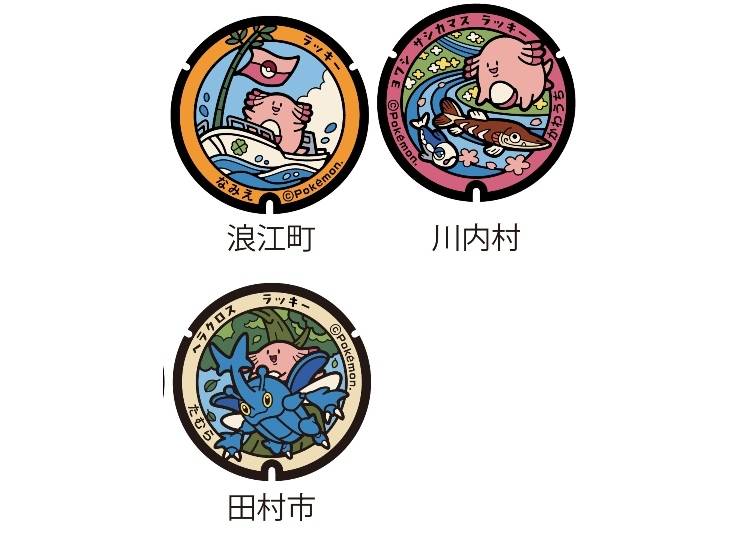 If you want to go hunting for the adorable Chansey designs, all their locations can be found on the official website, in the blue section of the map here: https://local.pokemon.jp/en/manhole/

Source: PR Times
Written by:
*This information is from the time of this article's publication.
*Prices and options mentioned are subject to change.
*Unless stated otherwise, all prices include tax.