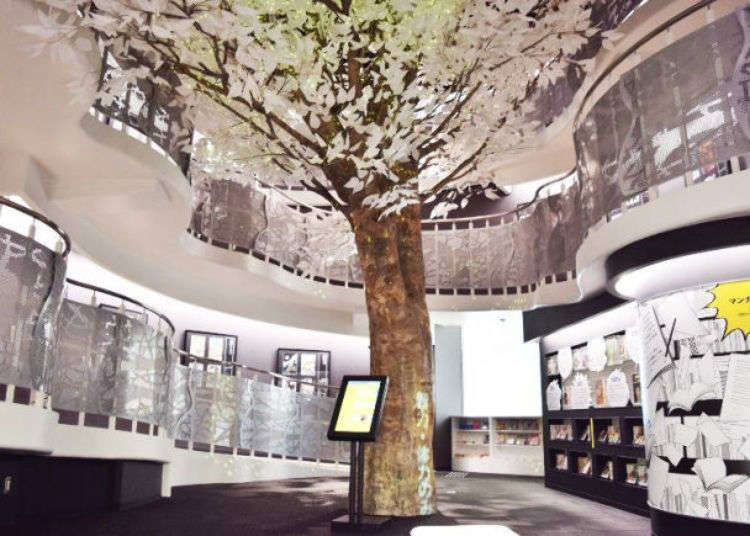 Japanese manga culture has captured the attention of fans from all over the world. In Japan, you can even find manga museums - like the Yokote Masuda Manga Museum located in Yokote City, Akita Prefecture.

Here there are more than 220,000 original drawings on display here by about 179 original manga artists (as of June 2019). In this article, we'll take you inside on a virtual tour of the unique museum!
The World-Class Culture, Manga, and Anime of Japan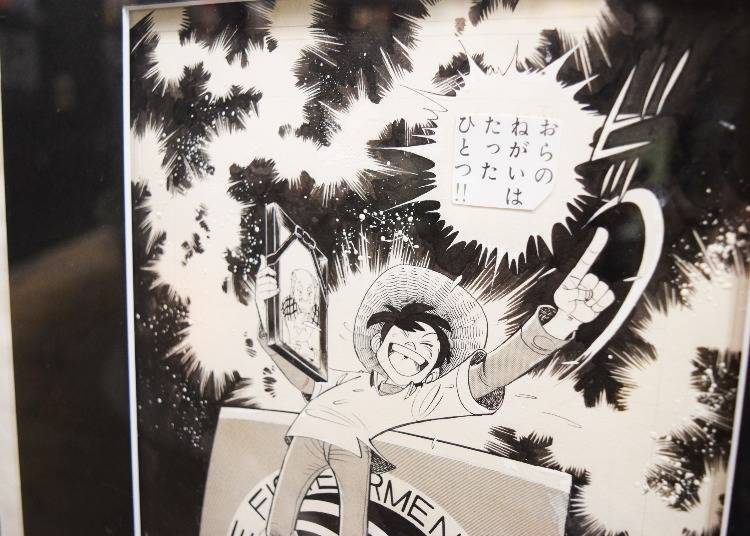 When you think of Japanese pop culture, the first things that come to mind are probably manga and anime.

With a rich variety of genres that are enjoyed by children and adults alike, manga and anime have received high acclaim from both inside and outside Japan for their captivating storylines and delicate depictions.

Over the past few years, there has been an increased interest in visiting places related to various manga, as well as Japanese anime events that are held overseas. In this article, we will get an inside look at the charms of Akita Prefecture's Yokote Masuda Manga Museum.
All About the Yokote Masuda Manga Museum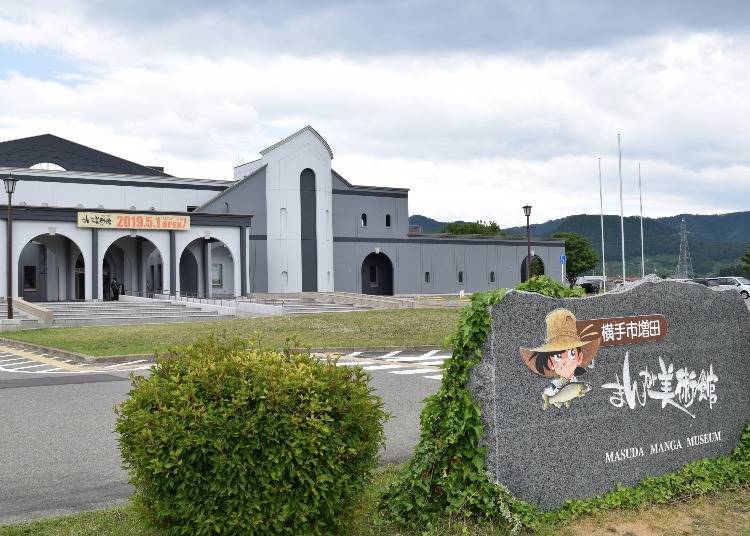 The Yokote Masuda Manga Museum in Yokote City was established in 1995, and is known as Japan's first manga-themed art museum. It is located about 30 minutes by car from Yokote Station, in the area known as Masuda that is lined with warehouses and wooden homes built between 1750 and 1920.

Many similar facilities in Japan serve as memorials that showcase the works and achievements of individual manga artists. However, one entire place that is fully dedicated to manga was a rare sight at the time of its opening, so it very quickly became a hot topic of interest.

Many manga fans' hearts were captured by this display of original drawings by manga artists, both within Japan and overseas. The inspiration for this museum was in honor of Takao Yaguchi, author of "Fisherman Sanpei," who stated that he "wished to create an opportunity where one could feel the power and see the beauty of each artist as only their original works could convey."
After receiving a donation of about 42,000 original drawings from Takao Yaguchi in 2015, the Yokote Masuda Manga Museum began renovating the building in 2017 over the course of two years.

In addition to providing a place to preserve a vast number of original drawings, the expanded exhibition space made it possible for people to view the original drawings of 74 manga artists at any time.

Currently, the museum houses and displays over 220,000 original drawings from 179 manga artists, including Leiji Matsumoto, the creator of Galaxy Express 999, and Yōichi Takahashi, creator of Captain Tsubasa.

The "Manga Wall" towers at about 10 meters high and 7 meters wide, and is decorated with a colorful display of enlarged original drawings of famous scenes from popular manga, creating an outstanding scene indeed.
The Manga Collection: Read Original Works!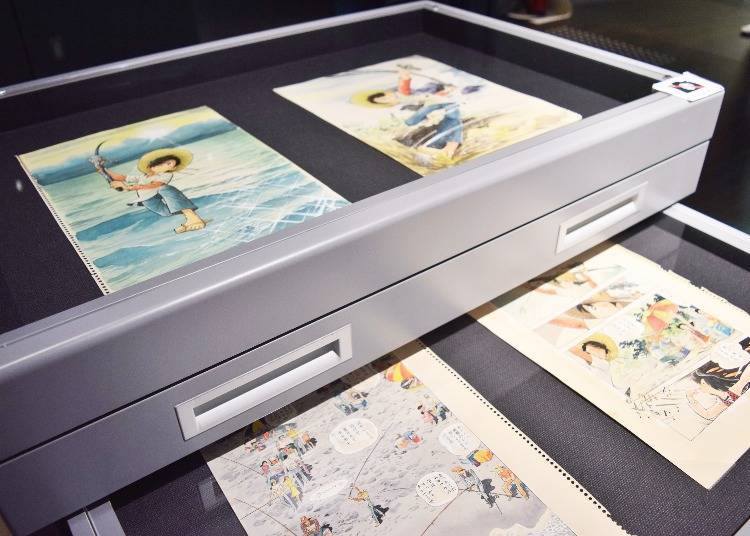 The best part is the "Manga no Kura," which houses and manages the 220,000+ original drawings. The original images are stored at optimum temperature and humidity levels and can be viewed through a glass case. Here you can see full original pages of work from not only Yaguchi, but seven other famous manga artists, including Shigeru Tsuchiyama, author of "Kuishinbo!"

One thing that will grab your attention in the manga warehouse is the "Hikida System," the system of storing the original images in special drawers of special cabinets. Each cabinet contains about one episode with of images, with two works always on display. Being able to read manga through their original drawings is an experience sure to impress anyone!
There is also a large touch panel that allows you to view digitally stored originals. Pinch out the displayed image with your fingertips to enlarge the original drawing. You can even notice fine details such as the traces of minor corrections and pen marks.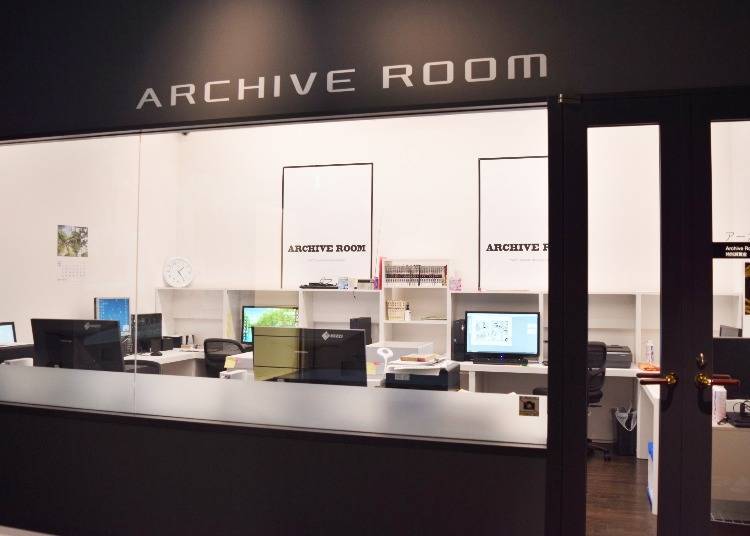 Digital preservation is done in an indoor archive room by specialized staff, and saved at a 1200dpi high resolution. Scanning takes about 10 minutes. If you come at the right time, you can watch them work through the glass.
Permanent Exhibit of 74 Original Drawings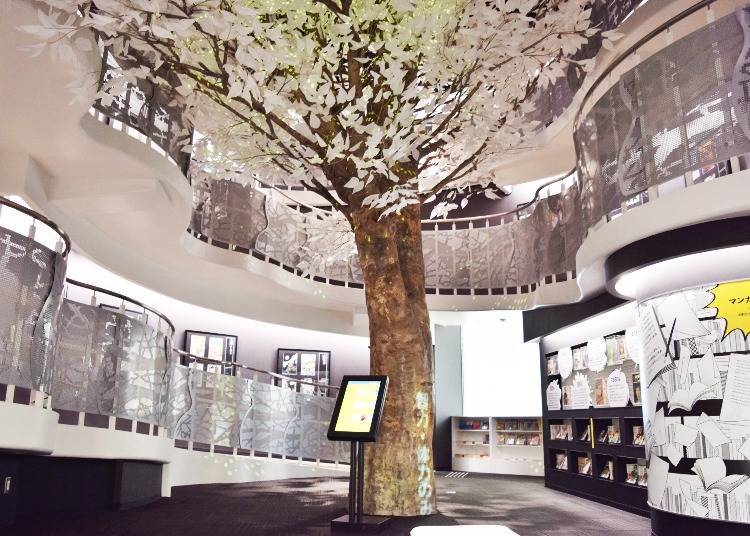 After enjoying the manga collection, check out the Permanent Exhibition Room, where original drawings by 74 artists are permanently on display. You can learn about manga culture, the work of the art museum, and the manga production process at the Manga Culture Exhibition Room near the entrance.

The center of the Permanent Exhibition Room features a beech tree, the symbol of Yokote Masuda Manga Museum. The ascending spiral path surrounding the tree is a gallery; there is also another gallery room on the second floor.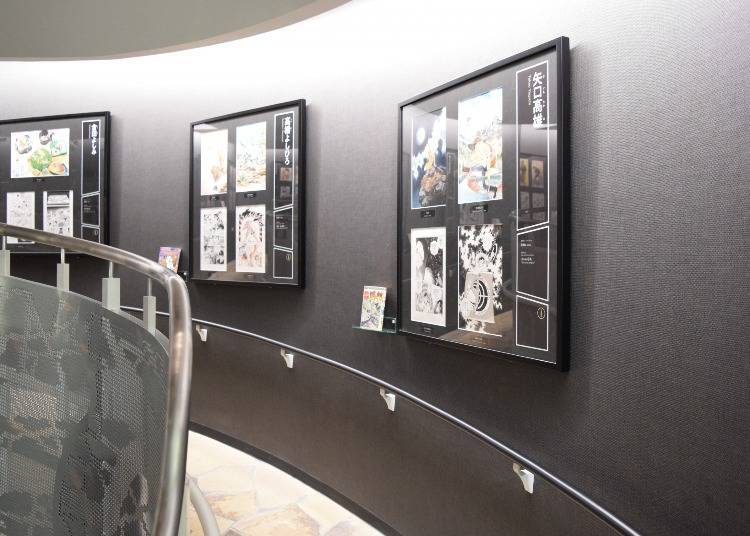 Being able to see so many different works at once, and the discoveries of the fine intricacies of the drawings, are very interesting to experience. The original images are regularly rotated, and original images that are not on display can be viewed on the tablet in front of the symbolic tree.
Funny Exhibitions and Workshops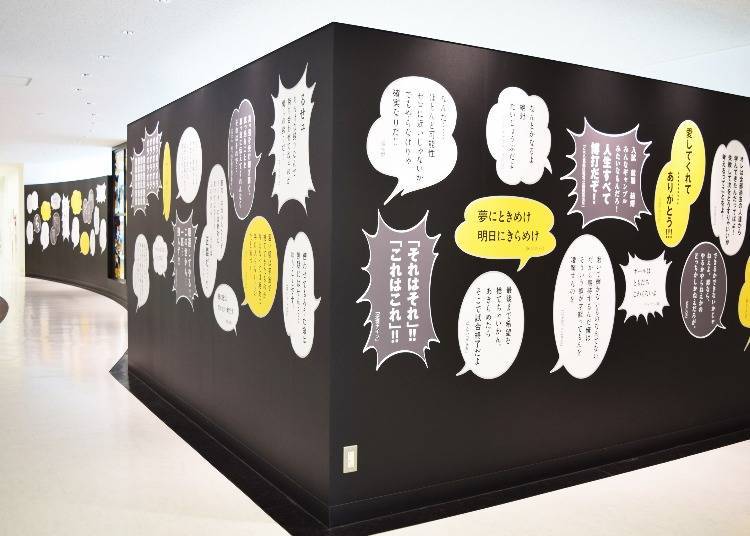 The second floor features a Permanent Exhibition Room, as well as "Mei-serifu Road" ("road of famous lines"), an impressive display of famous lines from comics in word balloons, and a Manga Library where you can read 25,000 different manga. Mei-serifu Road is a popular photo spot where many visitors take photos in front of their favorite lines.

The workshop room on the second floor holds workshops on Saturdays, Sundays, and public holidays. There are various subjects such as the "Assistant Experience," where you add screen tones on manga manuscripts, and the "Color Manuscript Experience," where you can color in manga drawings using copic markers or colored pencils. Some of these workshops accept a limited number of participants, so it is recommended to check the official website in advance.
A Japanese Manga Cafe with a Cute Interior Design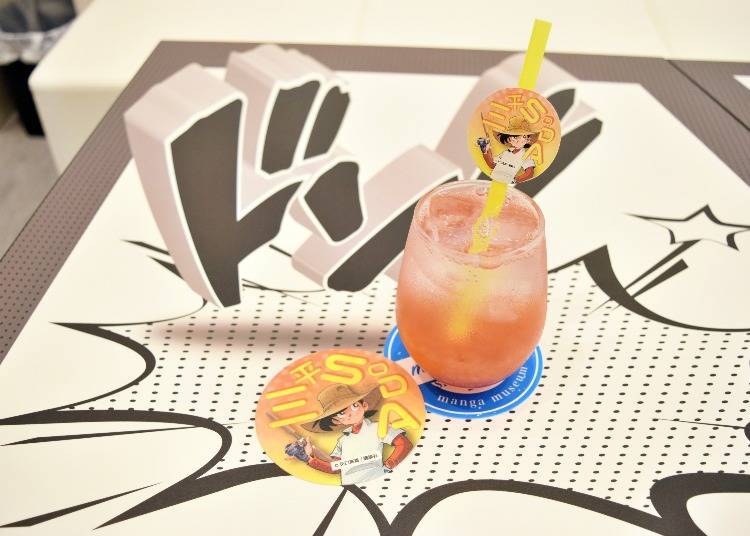 After learning all about manga, take a break at the Manga Cafe on the first floor. You can enjoy items from the meal menu, such as toast and pasta, as well as sweets and drinks. There is even a vegan menu available. You order through the meal ticket system. The meal ticket machine is available in English and includes photos for the convenience of visitors from overseas.

Menu items featuring manga characters and drinks that include original coasters are especially popular. The tables and booth seats are designed with quotes from famous scenes of manga, and you can take some comical photos.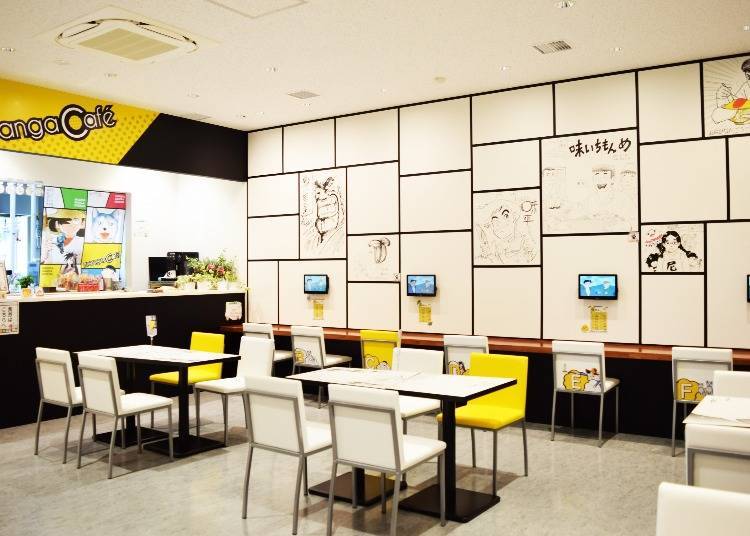 Pay attention to the walls inside the store. The pictures hanging in various parts of the shop are from the manga artists themselves who have visited the museum. Some have written comments, which are fun to read and look at while enjoying your meal.
Shopping for Souvenirs at the Museum Shop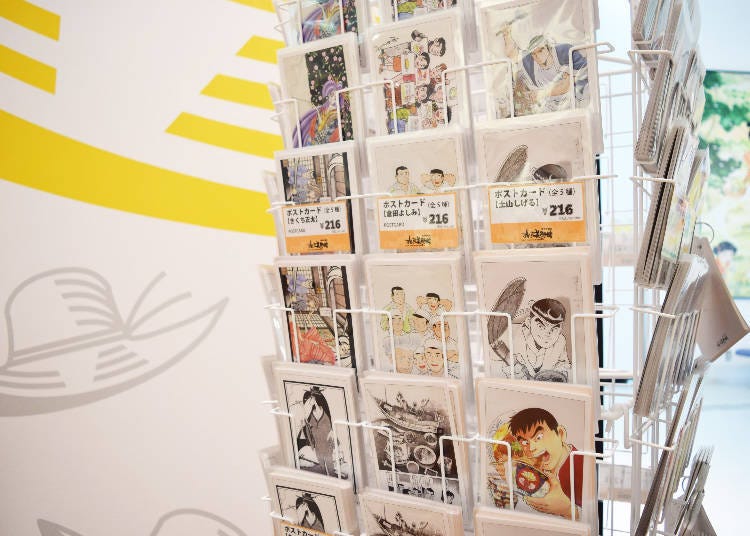 The museum shop, Straw Hat, is located on the first floor, and sells a variety of items such as original copies, postcards, and tote bags. There are even some limited-edition items that can only be found here.

Admission to the hall is free, though some regular exhibitions may require a fee. Whether you are a manga fan or not, why not pay a visit to the Yokote Manga Masuda Museum? There is bound to be something for everybody.
Yokote Masuda Manga Museum

横手市増田まんが美術館

Address

Shinmachi-285 Masudamachi, Masuda, Yokote, Akita

Phone Number

0182-45-5569

Business Hours: 10:00AM~6:00PM (Entry until 5:30PM)
Admission: Free Entry (special exhibits may have fees)
Regular Holidays: Every 3rd Tuesday (closed the following day in event of public holiday)
Text by: SHOE PRESs
*This information is from the time of this article's publication.
*Prices and options mentioned are subject to change.
*Unless stated otherwise, all prices include tax.
Limited time offer: 10% discount coupons available now!