Business hours for facilities may be affected by COVID-19. Shop websites may not be updated with the latest information, so please use caution when visiting.

Articles published after March 2020 are available for researching experiences so that you are ready to explore and enjoy Japan at a later time.
Coronavirus (COVID 19): What You Need to Know If Traveling to Japan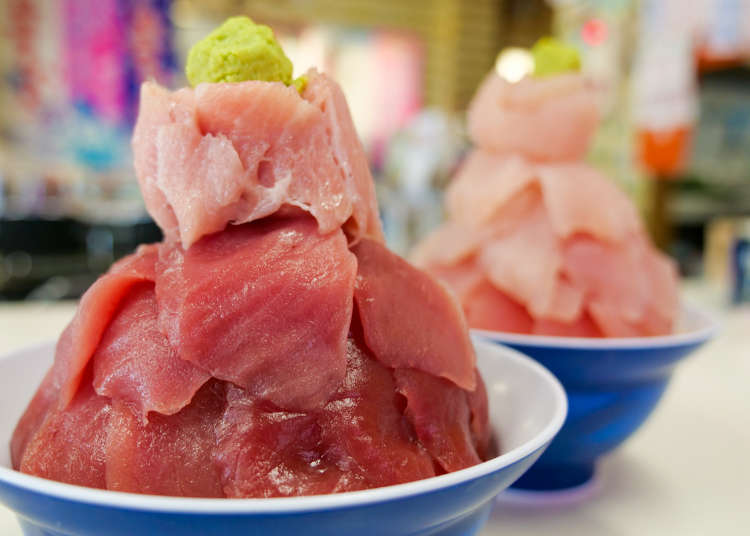 Aomori, Hirosaki And Hachinohe
Sashimi
With access to four seas, namely the Sea of Japan, the Pacific Ocean, the Tsugaru Straits, and the Rikuoku Gulf, Aomori Prefecture produces an abundance of seafood, including scallops, squid, and flounder, and the "black diamond" of tuna, the luxurious Pacific bluefin tuna. For the people who want to eat Aomori's maguro, or bluefin tuna, but are unable to spare the long traveling time needed to reach the ports or are unable to make it when it's in season, we're here to introduce to you Tsurukameya Shokudo. You can have maguro-don, or tuna rice bowls, here the whole year round!
Aomori, Hirosaki And Hachinohe
Japanese Festivals (Matsuri)
Japan's Tohoku Region is where traditional culture thrives, and Tohoku festivals that reflect the history, traditions, and characteristics of the land are held in various places. There are many types of festivals in Tohoku, including the Aomori Nebuta Festival, which highlights gigantic floats, and the Yamagata Hanagasa Festival, which has a spectacular parade of about 10,000 dancers. In the cold region of Akita, the Yokote Snow Festival is also held, honoring deities enshrined in little snow houses called "kamakura." Here we will introduce ten Tohoku festivals that feature various traits of the different regions during different seasons.
Aomori, Hirosaki And Hachinohe
Fukushima, Koriyama And Iwaki
Morioka, Hiraizumi And Hachimantai
Niigata And Sado
Sendai And Matsushima
Surrounding Areas Of Akita
Surrounding Areas Of Yamagata
Get recommendations, exclusive deals and more from select spots & restaurants!
What's new